THE HIGHLIGHTS OF THE BMW Z4 M40i.
Explore design, driving dynamics and driver assistance.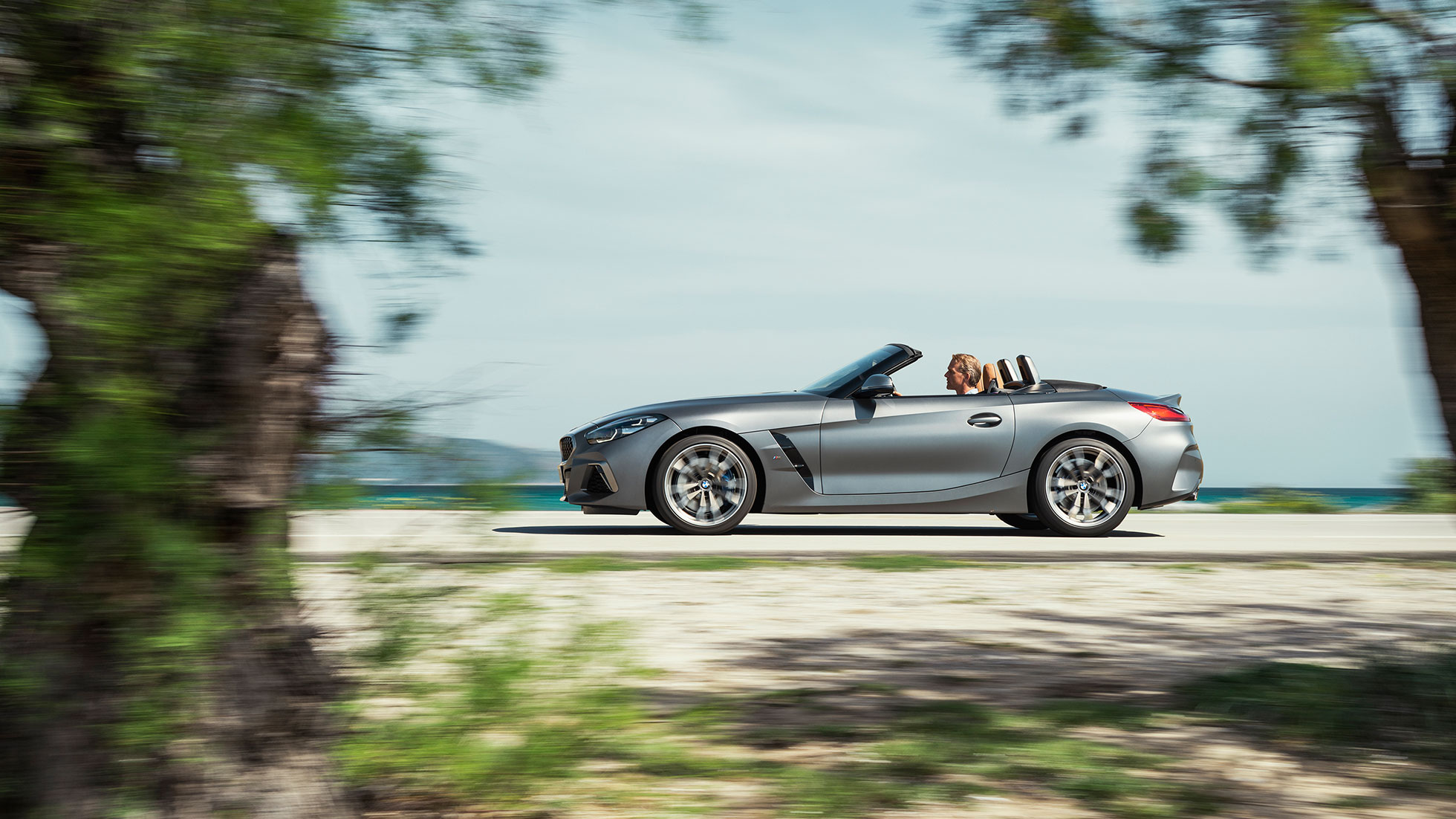 EXTERIOR OF THE BMW Z4 M40i.
Sparks enthusiasm.
The leading role on every road: the dynamic interplay of clearly drawn lines emphasises the athletic silhouette and lends the BMW Z4 M40i a striking, high-intensity look. The large 19" rims in particular underline its sporty origins.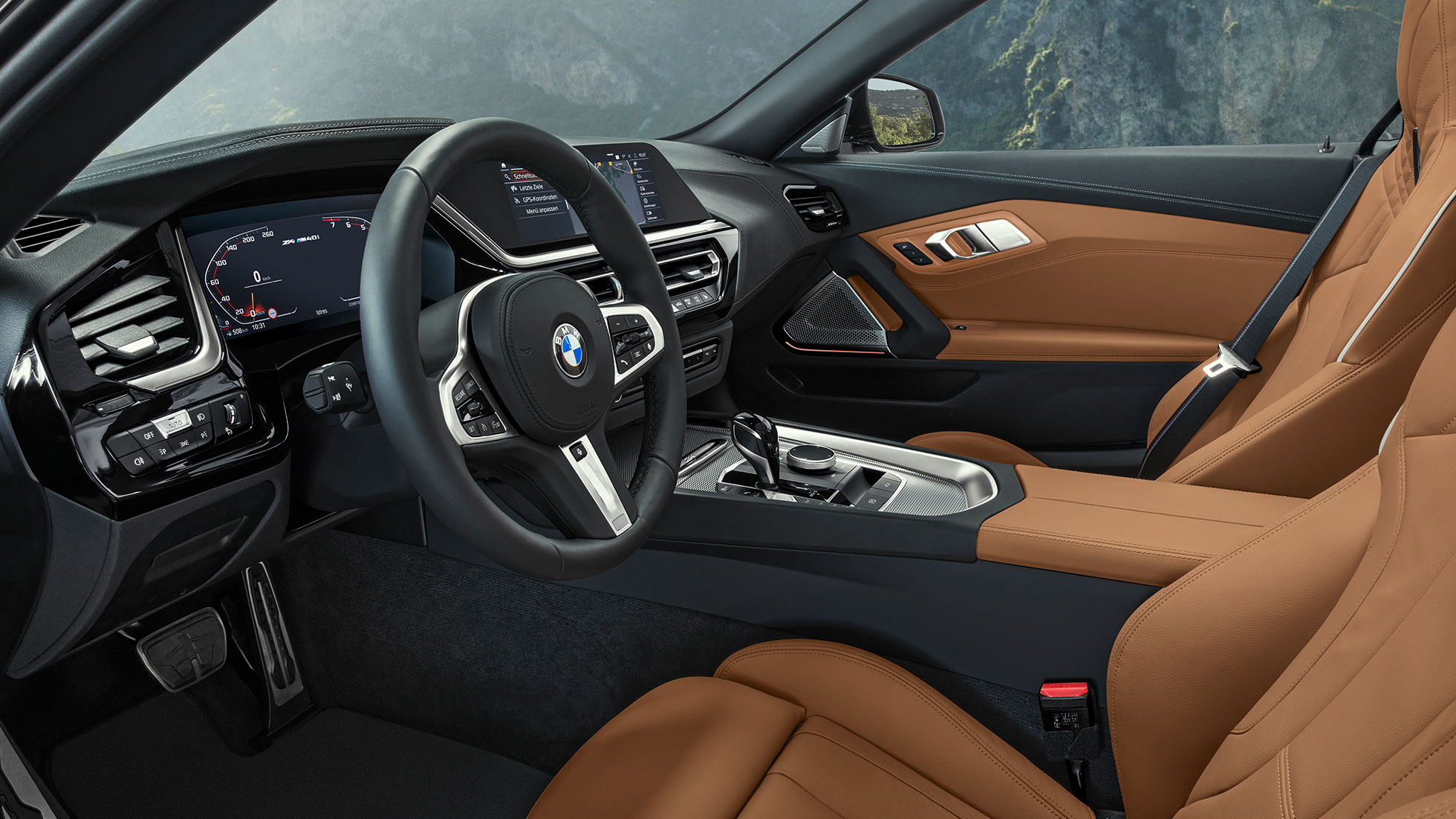 INTERIOR OF THE BMW Z4 M40i.
Reveals sporty aesthetics.
The interior of the two-seater is characterised by its progressive design, fine materials and striking details inspired by motor sports. Driver-oriented and purist – the BMW Z4 M40i is dominated by a sporty, functional aesthetic that makes it a true driver's vehicle.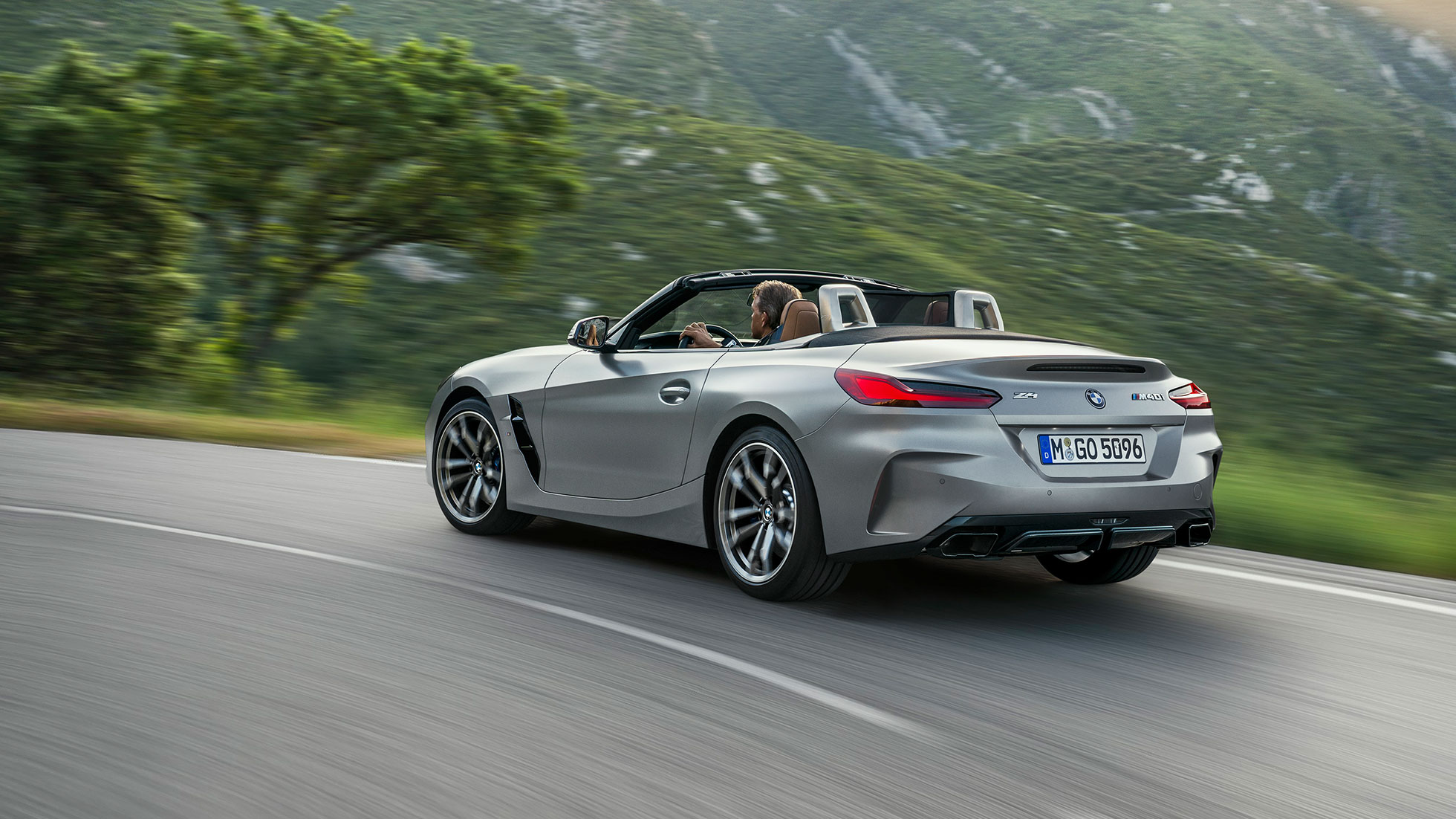 DRIVING DYNAMICS OF THE BMW Z4 M40i.
Unfold your ambition.
No challenge is too great for it. The BMW Z4 M40i proves its sporting origin in any situation. Thanks to the latest technology, its low position on the road and systematic weight optimisation, it achieves impressive performance values – and driving dynamics of the superlative class.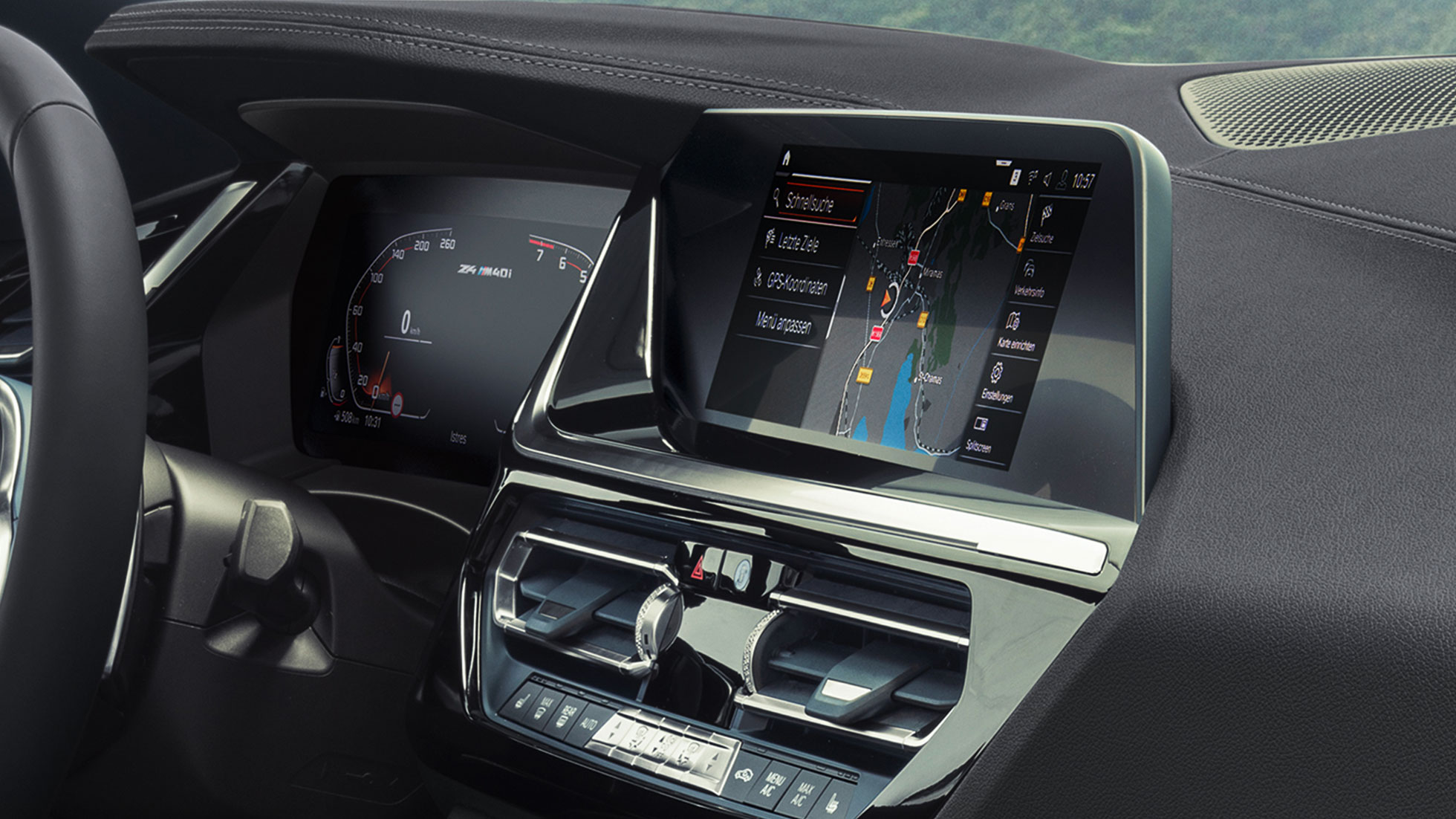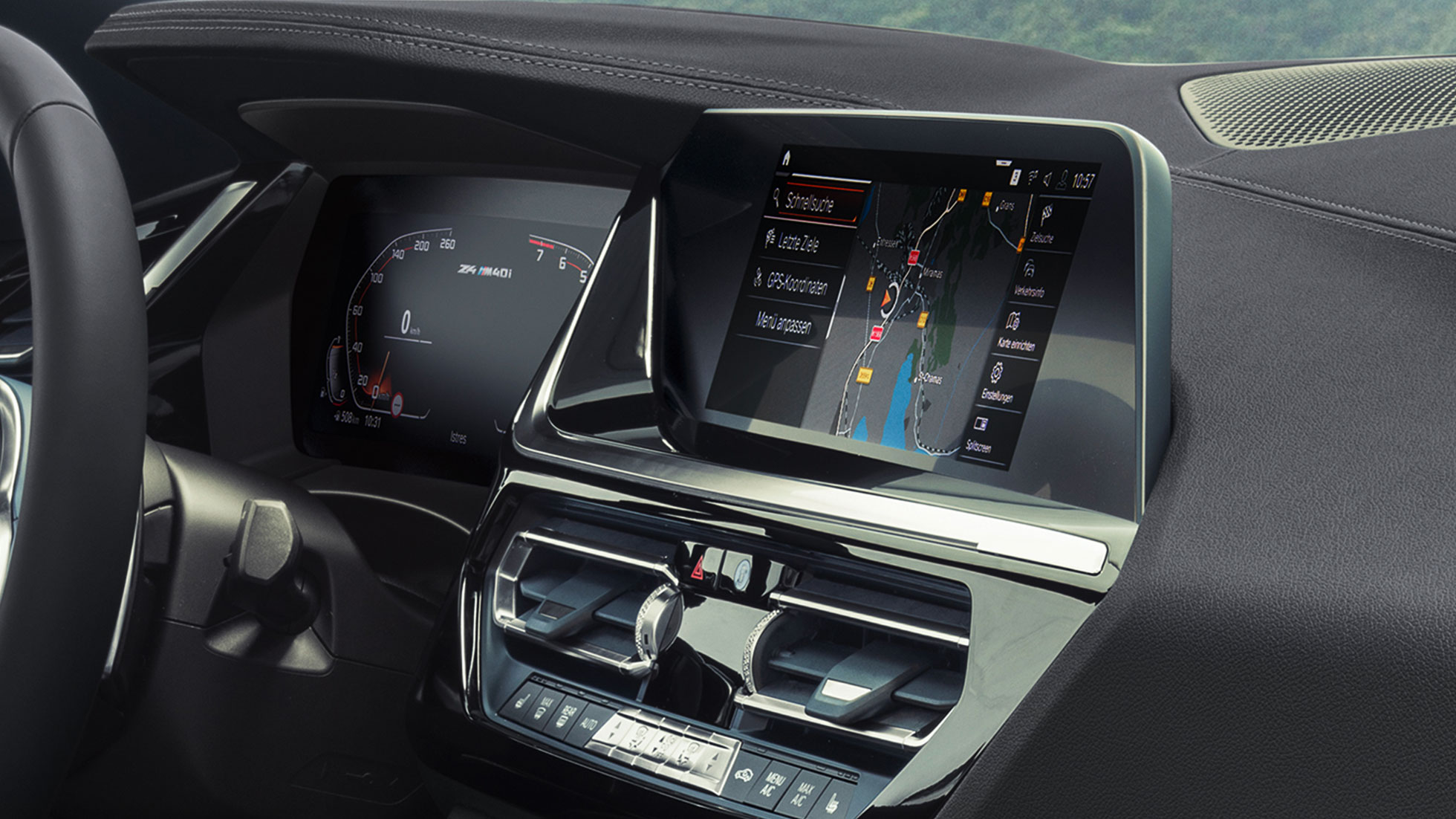 DESIGN OF THE BMW Z4 M40i.
Unfold your limits.
The BMW Z4 Roadster M40i recognises no limits. Numerous details inspired by motorsport set powerful accents and provide an exceptional measure of dynamics and agility. A roadster that translates the urge for freedom into acceleration.