Choreography in a rotary traffic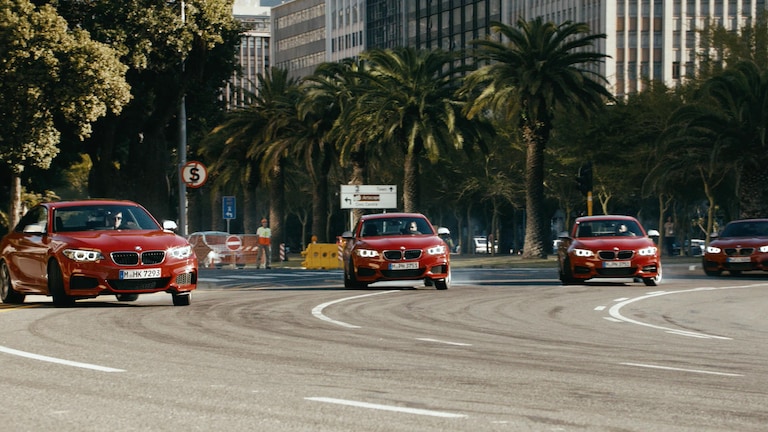 When five world-class stunt drivers with BMW 2 Series M Coupes meet up to drift, you'd better hold on to your hats!
Drifting on the edge
A breathtaking BMW 1 Series M Coupe drift – on a dizzyingly high helipad.
Threading the eye of the needle
A BMW 1 Series M Coupe has only one opponent on this racetrack: a wall. Magnificently controlled high-speed drifts.
Full speed over the waves
This BMW M4 Coupe is drifting so close to the water surface that just watching it produces an adrenalin kick.
Drifting – it's fun to do donuts. This film shows you how to master them in an instant.