Where there is a gorge, there is a way: canyoneering challenges you at every step. Canyoneering's special appeal lies in its variety. It combines the techniques of several outdoor sports into one, yet it's still suitable for beginners and offers a thrilling experience surrounded by nature. What is so fascinating about canyoneering? What is the right equipment and how can you transport it? How do you get safely to the starting point of your adrenalin-charged expedition? Read more to learn what you need to think about when canyoneering. 
Canyoneering stands for a sport of vertical canyon exploring that spread throughout Spain and southern France in the late 1990s. When crossing a gorge from top to bottom, there are many different techniques: hiking, climbing, sliding, abseiling, swimming, diving and jumping from rocks into a pool of water. Experience an adventure in nature, coupled with lots of fun. It's no surprise that canyoneering has grown into to one of the fastest growing outdoor sports, and it's now spread all over the world.
Checklist: what do I need for canyoneering?
In addition to courage, canyoneering gear is essential for a successful canyoneering tour.
1 Neoprene suit or neoprene jacket, pants and socks…to keep warm in the water.
2 Knee-pads and helmet…for more safety when climbing.
3 Hiking or trekking footwear…for a safe landing when you jump.
4 Close-fitting gloves…that don't rip and dry fast.
5 Backpack made of strong and robust material…with material loops inside and a double chamber.
Also important:
- Self-locking devices and carabiners, canyoneering harness, abseiling equipment, equipment for ascent on the rope (e.g. rope clamp), cross-cut knife…for climbing up and down with no problems.
- Emergency rope, signaling whistle, signaling rocket, mobile phone and first-aid gear…the things, hopefully, you never have to use.
- Towel and change of clothes…for your comfort after the jump.
- Hand drill set, anchors and sling material…to ensure some vertical grip.    
How do I get my Sports Activity Vehicle (SAV) ready for canyoneering?
Mobility where roads and paths stop: what applies to canyoneering also applies to your car. In order to reach the remote starting points of your next canyoneering tour, you have to get away from paved roads. That's why it's best to use a Sports Activity Vehicle, which is the perfect car for canyoneering thanks to its all-wheel drive and functionality. The roomy boot of an SAV provides enough space to safely transport (➜ 5 tips on how to load your vehicle for a car trip) canyoneering gear, even over bumpy roads. Here are the basics: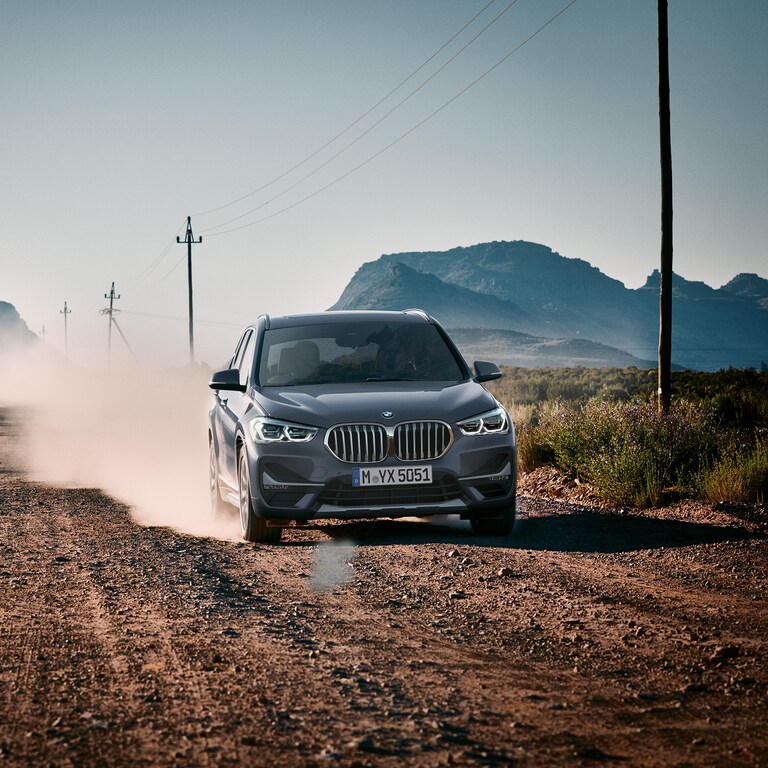 First, place the largest pieces of luggage, like the canyoneering backpack on the floor of the boot, directly behind the rear seats.
It's best to place the helmet and small items such as knee pads, safety clasps, or gloves into the backpacks so that they are secured.
Lighter luggage such as wetsuits, trekking boots or climbing ropes should be placed on top of or next to them if possible. It is important to cover them with a blanket and lash them so that nothing in the boot comes loose.
Be careful that the canyoneering gear doesn't exceed the height of the rear seats in the Sports Activity Vehicle – if it does, set up a divider net.
What are the top spots for canyoneering?
The outdoor weekend is just around the corner, the canyoneering gear packed, the Sports Activity Vehicle ready for action: Europe and the US have some impressive gorges. Find some inspiration from two of the most exciting canyoneering spots.
Canyoneering in Utah (USA)
Unique cliff formations and deep sandstone gorges: Zion National Park in southwest Utah is considered one of nature's wonders (➜ Checklist: Road trip essentials for the USA). A particularly attractive spot for canyoneering is Mystery Canyon, a partially wooded gorge with spectacular walls, epic drops and a water pool that offers refreshment at the end of your canyoneering trip. Only 12 hikers allowed per day.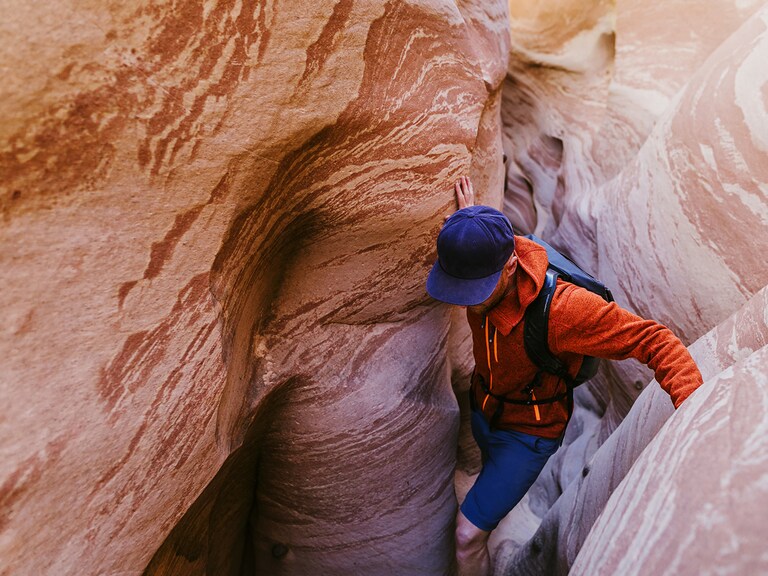 Level: beginners and advanced
Length: approx. 5 – 8 hours
Highest jump: 3 metres
Highest abseiling spot: 38 metres    
Canyoneering tour in Allgäu (Germany)
The Starzlachklamm near Sonthofen in the Allgäu (Germany) is one of the most important canyoneering spots in the Alps. The gorge is a particularly narrow one in the mountains with many overhanging rock faces. In the Starzlachklamm gorge and its wild, romantic side gorges, not even a waterfall of more than twelve metres high can stop you from canyoneering.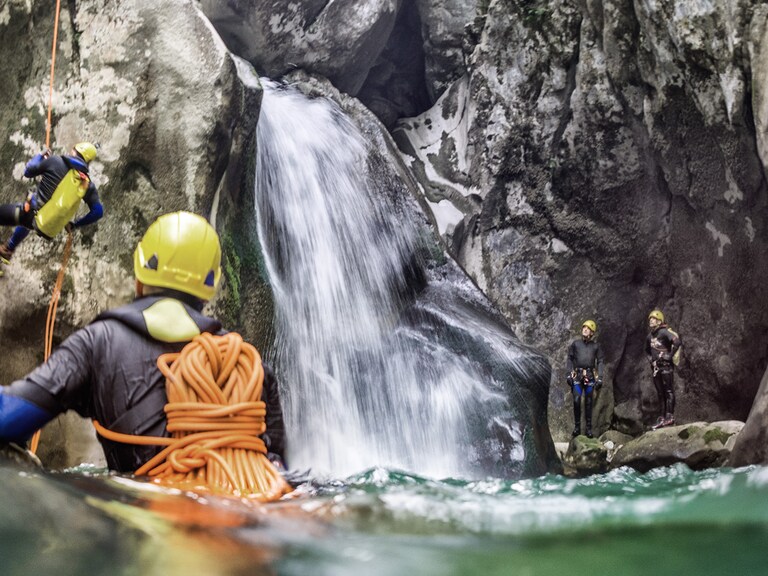 Level: beginner and advanced
Duration: 3-5 hours
Highest abseiling point: 15 metres
Longest slide: 17 metres
Highest jump: 7 metres    
Europe, the US and even Asia or Australia: canyoneering enables mobility where other paths stop. Where some see barriers, others see new canyoneering challenges that lead to action-packed fun. Do you feel ready for the challenge after this beginner's guide? Then let your courage be your guide!