When your mega-hit "Panda" stormed the charts last year, a lot of people initially thought it was about giant pandas. Then word spread that it was inspired by a car. Is that true?

Yes, it was a BMW X6 that was the inspiration for the track. I'd just found the panda emoji on my phone and then I saw the car somewhere on the road a bit later or maybe it was when I was playing on my console. I can't remember right now. Anyway, all of a sudden this association popped into my head. Next thing I was texting: "White X6, looks like a panda!" And it turned into a line in the track.
Do you still remember when you heard your hit record on the radio for the first time?

It was on Hot 97, New York's biggest hip-hop station. DJ Bobby Trends opened his set with it. I was at Zana's place. She was my neighbour back then, and now she's my manager. I ran home as fast as I could, around the corner and across the landing in our social housing complex.. Thanks to my later success I was able to get my parents out of the projects.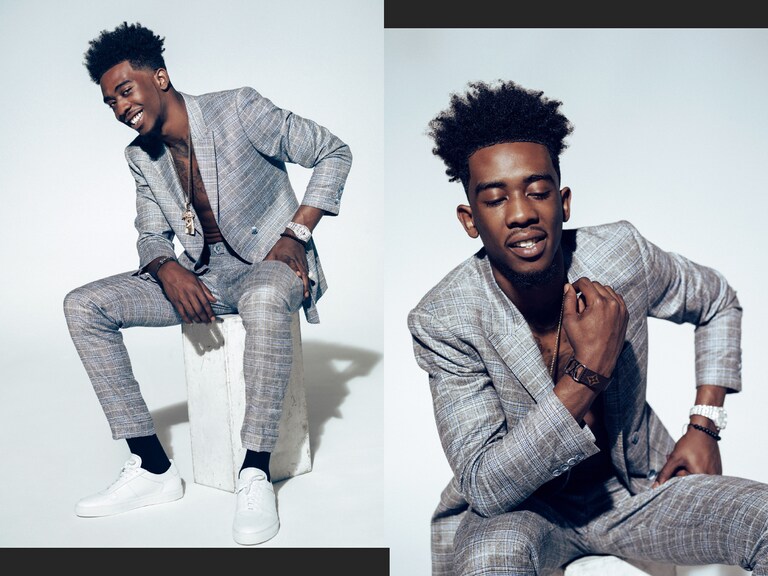 I ran across the landing in our social housing complex. Everyone was out there. They were like: 'Yo, you're on the radio!' My friends were crying, my neighbours were crying. 'It's all changed for your family now,' they were saying. 'Everything's different for you now, bro! You're outta here'.
The video for "Panda" has been downloaded more than 200 million times. Kanye West is in it, and he sampled "Panda" on his own album. He's got you on a deal and he mentored you. How did all that happen?

"Panda" was getting more and more successful and we ended up in a bidding war between eleven different labels that all wanted to sign me. We flew out to L.A., where were also supposed to meet with Kanye West. The meeting kept
getting postponed, and then we got the message: he's at LAX. Kanye was sitting in a Rolls Royce Silver Ghost with a child seat in it! We got in the back, and he opened up his laptop and played us the sample he wanted to use on his album The Life of Pablo. Then he asked us: "Is it OK like that?" OK? I just flipped out!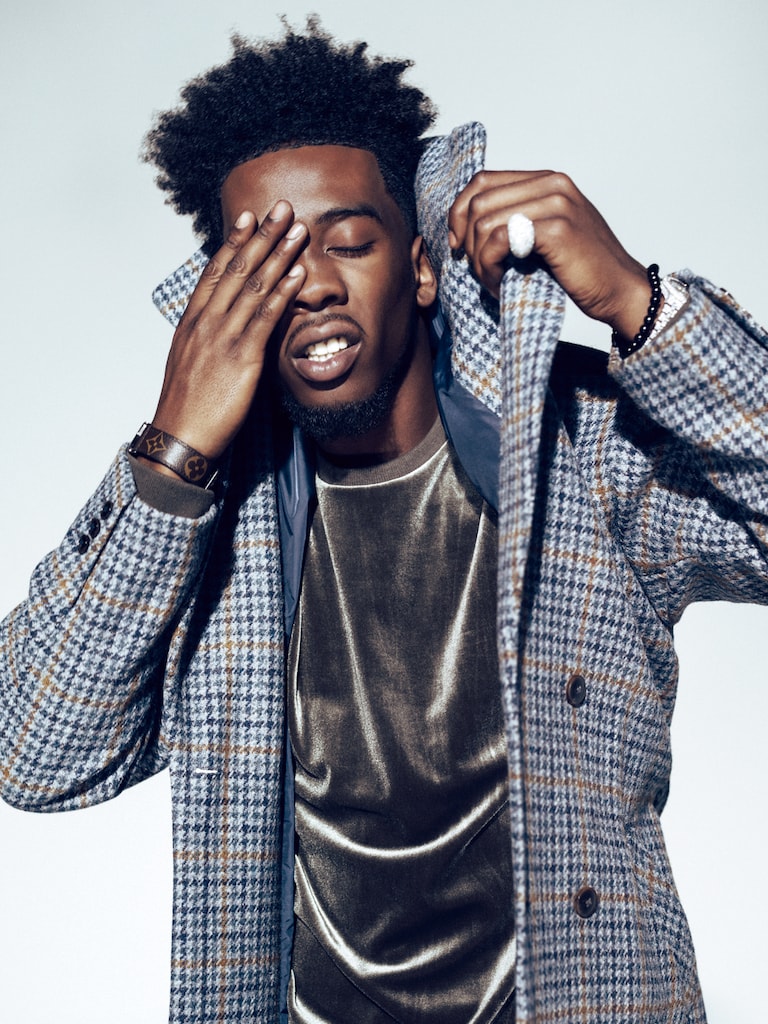 I sang in the church and sang Christmas songs in the project's cafeteria, and I recorded my first rap tracks in the studio. I always had my eyes on one goal: I'm gonna get out of here soon! And before I'm 21, I'll be a millionaire. And that's exactly what happened.
You're now working on your first album, The Life of Desiigner, which is due for release soon. Will we get to hear your grandpa on the record? He's a jazz guitarist and lives in Berlin, right?

Yes, his stage name is "Guitar Crusher". He's a real jazz legend. I've only seen him three times in my life, but must have listened to his albums a thousand times! I can't say whether he'll appear on the album, but let's put it this way: Grandpa is working!


I'm just enjoying it all. I've always got God with me. And I'll always make music, no matter what happens.
Desiigner's fast track to success
The single "Panda" catapulted the Brooklyn rapper from nowhere straight to the top of the charts. "Panda" has been streamed over 600 million times via Spotify, and the rapper's first full album, The Life of Desiigner, is due for release at the end of 2017.