Whether it's fitness, spa facilities, or art displays, the luxury private club Grace Belgravia, situated in the fashionable London neighborhood of that name between Westminster and Knightsbridge, offers its members an all-round wellness package. And to make this exclusive members' club even more special, it's London's first – and only – fitness, wellness, and lifestyle club for women.
The club is the brainchild of Kate Percival, who founded it in collaboration with Dr. Tim Evans, pharmacist to the British royal family. The aim of the luxuriously and tastefully furnished place of inspiration is simple but hard to implement: to provide the successful woman of today with a setting where she can set aside the pressures of modern living while replenishing her energy levels. And enjoy space and time for herself, away from the demands of business and family life. The club offers top-of-the-range gym and spa facilities, professional healthcare advice, delicious and healthy food and drink, and events on topics from the world of art and culture.

Interview with members' club founder Kate Percival
Ms Percival, the exclusive world of private business clubs is dominated by gentlemen. In this business you manage to set your own accents. What is the secret of your success?
I think simply because whilst I recognize men and women are different and respond and need different things out of life they are neither one better than the other. I have always felt totally equal to any man – I may not have all his skills but then I might not have all the skills of a female colleague. Whilst accepting everyone as an individual and allowing them to play to their best skills regardless of sex or cultural background, this is the challenge to find the right roles for everyone in the team.
As CEO of Grace Belgravia you must have a vision.
Grace has become a sanctuary and safe haven for busy women, giving them the opportunity to take stock and give them clarity of mind to deal with everyday issues from running their businesses to looking after their families and making time to enjoy their friends. We now have proof of concept and we would like to extend the brand to other major cities around the world.
In which direction is Grace Belgravia going to develop itself?
We have a lot of ideas. We are thinking about bringing in a male element to complement the already mixed medical practice in Belgravia. We are also extending some of our club-only services to a wider audience and expanding our Grace Healthy Home Delivery to offices and homes across London – people love our healthy fine dining for breakfast and lunch in the office. We are also trying to establish a Medical Concierge Service and the Grace Wellness Spa as a stand-alone brand.

We have a lot of ideas and come up with even more new ones every day.
Kate Percival
wants her business club to become a haven of wellbeing for women

What is your greatest achievement?
I enjoyed a successful career, building and selling two businesses before creating the Grace concept. Grace has undoubtedly been the hardest task I have ever undertaken, so for pure stamina alone, this is my greatest achievement – to have made a success of it and looking to build on that for the future.
How do you manage to remain true to yourself?
I believe I am very grounded. In the luxury service business you want to please everyone but accepting that is not always possible, tough decisions have to be made. I do acknowledge my weaknesses and try and listen to others particularly those I respect and my family. Their view of me is paramount. We are very close and they give me guidance which is fantastic since ages range from 6 years to 67 years! (laughs)
How do you deal with setbacks?
Dealing with setbacks is part of business and personal life. I have been doing that for the past 50 years. But fundamentally I am resilient, tough and resourceful and whilst a bad day can be mood changing, a good night's sleep usually has me feeling positive and ready to take on the next challenge. Being able to recognize when things are not working and being prepared to make the changes, is not always an easy thing to do.
What do you want for the future?
For the future I want to see Grace in many capital cities around the world to give men and women the space they need to look after their health and wellbeing. To enjoy a balance in life that allows them true fulfilment and success on many levels.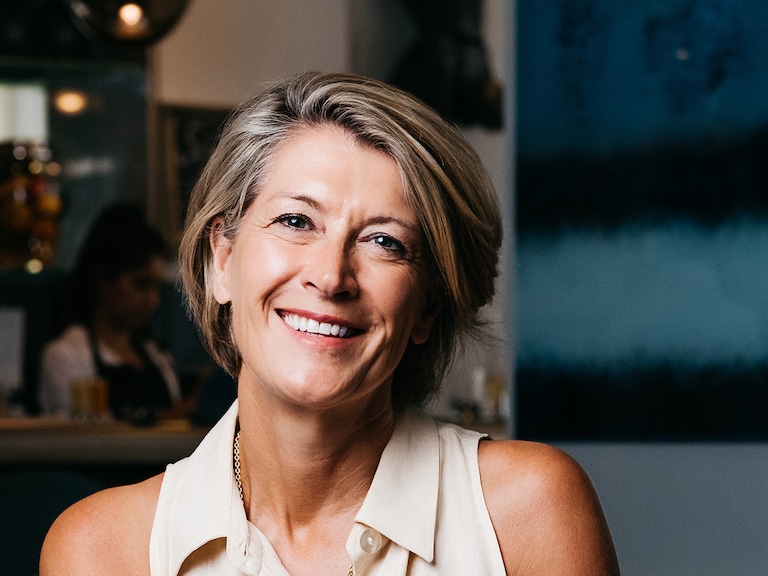 In the luxury business, you can't please everybody. Once you realize that, it's easier to make difficult decisions.
Kate Percival
sees her friends and family as a source of advice and inspiration.

Who is Kate Percival?
Before Kate Percival went her own way as CEO of Grace Belgravia, she gained extensive experience at board level in the marketing and communications industry. From 1997 to 2001, she served as Chairman of Creative Services at Chime Communications plc in London. Over the years that followed, she continued to work on a freelance basis as a consultant for clients in the fields of marketing and branding. Then, in 2009, she completed her Master's degree specializing in luxury brands and services. Drawing on the findings of her prize-winning dissertation on "The Convergence of Medicine and the Global Spa Industry," she opened Grace Belgravia two years later.
Through the keyhole: a tour of even more private members' clubs
With their out-of-this-world interiors, locations with matchless views, and membership options that depend on personal recommendation, a quite different set of standards apply in the world of private members' clubs. Few of them, for example, have any need to seek publicity – a fact that makes it difficult to gain an insight into this realm. We can now, however, give you an impression of the kind of places where the professional elite of Singapore, London, and Berlin like to do business, exchange ideas, and gain inspiration.

1880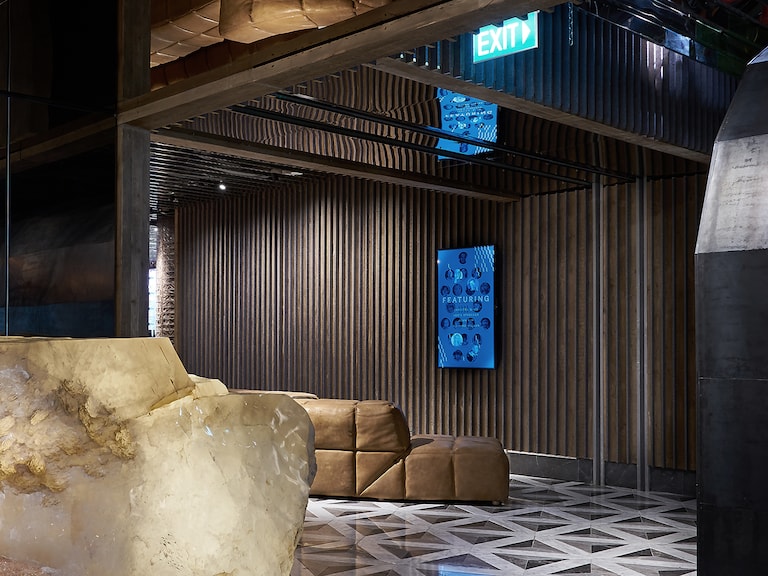 It was only in 2017 that Marc Nicholson first opened the doors to 1880, his luxurious members' club in Singapore. The name is a play on words about the location of the club on Robertson Quay – a Singapore business district that was founded in 1880. With an area of 22,000 square meters, the club's amazing facilities offer every kind of sensory appeal. From a gallery with exceptional art collections to a bar with 360 vintage teapots, and a reception desk that consists of a 1.5-metric ton piece of rose quartz from Madagascar – the club is a byword for exclusivity.
A particular highlight is the "Alice in Wonderland"-inspired escalator by which members arrive at the club. The impression is of a kaleidoscope of mirrors and shimmering diamonds. A series of events, parties, talks, and mystery dinners allow members to relax, unwind, and enjoy inspiring conversations in the very best company.

The Clubhouse London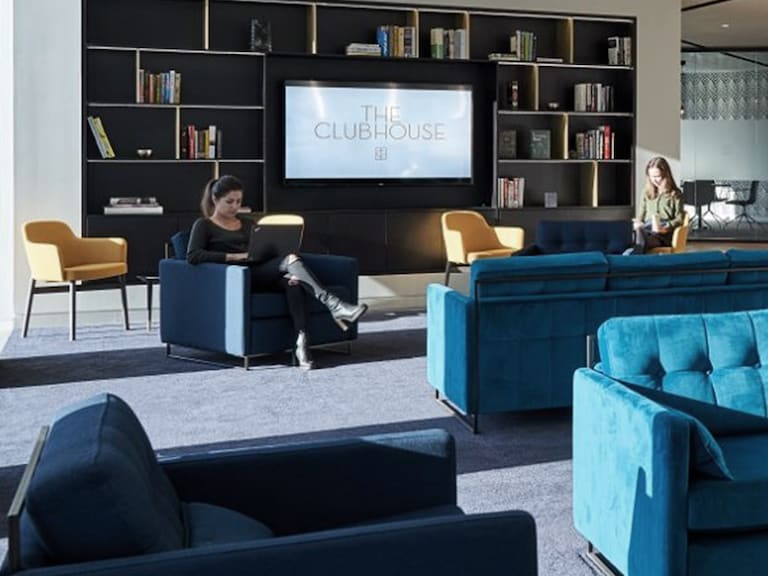 The Clubhouse London has one simple objective: to help its members and their businesses achieve greater success. Adam Blaskey, its founder, recognized that there was an insufficient range of inspiring locations for London's business community. This was why, in 2012, he set up his exclusive private club –The Clubhouse London – that, with its contemporary interior, is designed to be the perfect place in which its members can spend their time.
With a total of four locations in the heart of the British capital, The Clubhouse London is designed to cater for the sophisticated demands of today's businesspeople. To do this, it incorporates innovative, luxurious, and flexible facilities. These include meeting rooms that are decorated with contemporary art and event locations that through their panoramic windows offer a spectacular view over one of the world's most exciting cities.
In terms of membership, The Clubhouse, is also unusually flexible, with options ranging from single-day to individual memberships (with prices from £75 to £4,650).

Berlin Capital Club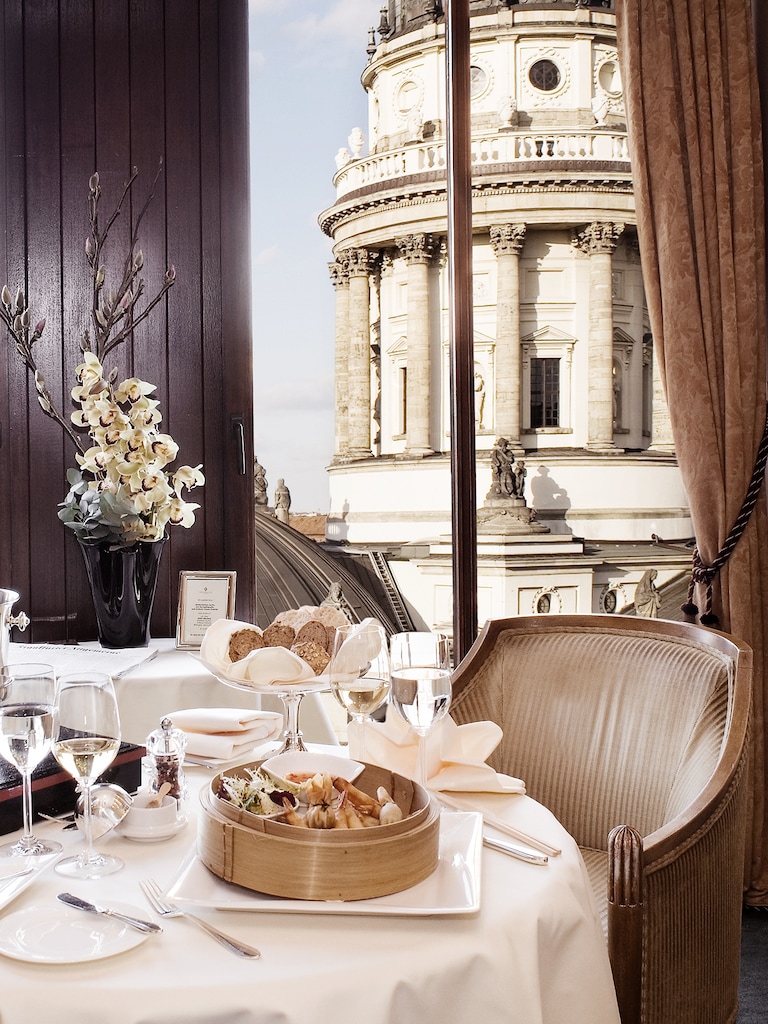 Since 2001, the Berlin Capital Club has been welcoming the business elite, politicians, and Hollywood stars. Situated on the seventh story of the Berlin Hilton on the Gendarmenmarkt, the club is a favored meeting place for the city's diverse business networks.
With its opulent paintings and precious porcelain vases, the Berlin Capital Club creates a harmonious and exclusive impression – as what counts here are contacts. For this reason, becoming a member depends on personal recommendation. Its rooms, which cover a total floor space of 1,200 square meters, have welcomed stars of the caliber of Nicolas Cage and Mario Adorf.
Meanwhile, its members are entitled to a number of privileges, such as exclusive tickets to the Berlin Philharmonic's New Year Concert and trips to London for a day at the races. Members can also enjoy the special privileges offered by the network of International Associate Clubs (IAC), to which more than 200 city, business, sporting, golf, and country clubs worldwide are affiliated. They include the exclusive Drivers & Business Club Munich, which offers classic car enthusiasts and collectors a discreet place to indulge their passion for automobiles, along with a varied program of culinary delights.
Currently, the Berlin Capital Club – which attaches high value to privacy and discretion – has a total of 1,600 members, of whom more than one-third are women. The value of this is clear when we remember that, for a very long time, the world's private members' clubs had the reputation of being a purely male domain.