Always stay up to date
Innovative mobility, exciting trends for the future and high RPMs: Subscribe now to get notified of new content.
Subscription successful.
Subscription failed. If you need help follow the link for support.
It's the moment of truth. For months, Nic Bladen has been working in his studio, experimenting, discarding his plans and starting over from scratch. Now, he carefully takes a 1/8-inch-thick filigree bronze plant leaf, leans over the workbench and attentively places it in a matching cutout in the trim before him. The cast fits perfectly into the piano black lacquer of the veneer. The South African artist's idea has worked. He will repeat these steps 31 more times. Five trims, 32 small bronze flowers and leaves. All individual collector's items, they are not exhibited in any gallery – but in a BMW 7 Series.
A custom-designed vehicle to be used as a shuttle for his boutique hotel, that would bring to life the unique flora of South Africa for his guests – this was the idea that Paul Harris, owner of the luxurious "Ellerman House" in Cape Town, initially approached the BMW Individual team with in 2018. The hotel houses the largest private art collection in the country. The idea was that this custom-made vehicle, too, would become a collector's item.
For us, the greatest attraction is to realize something that has never existed before.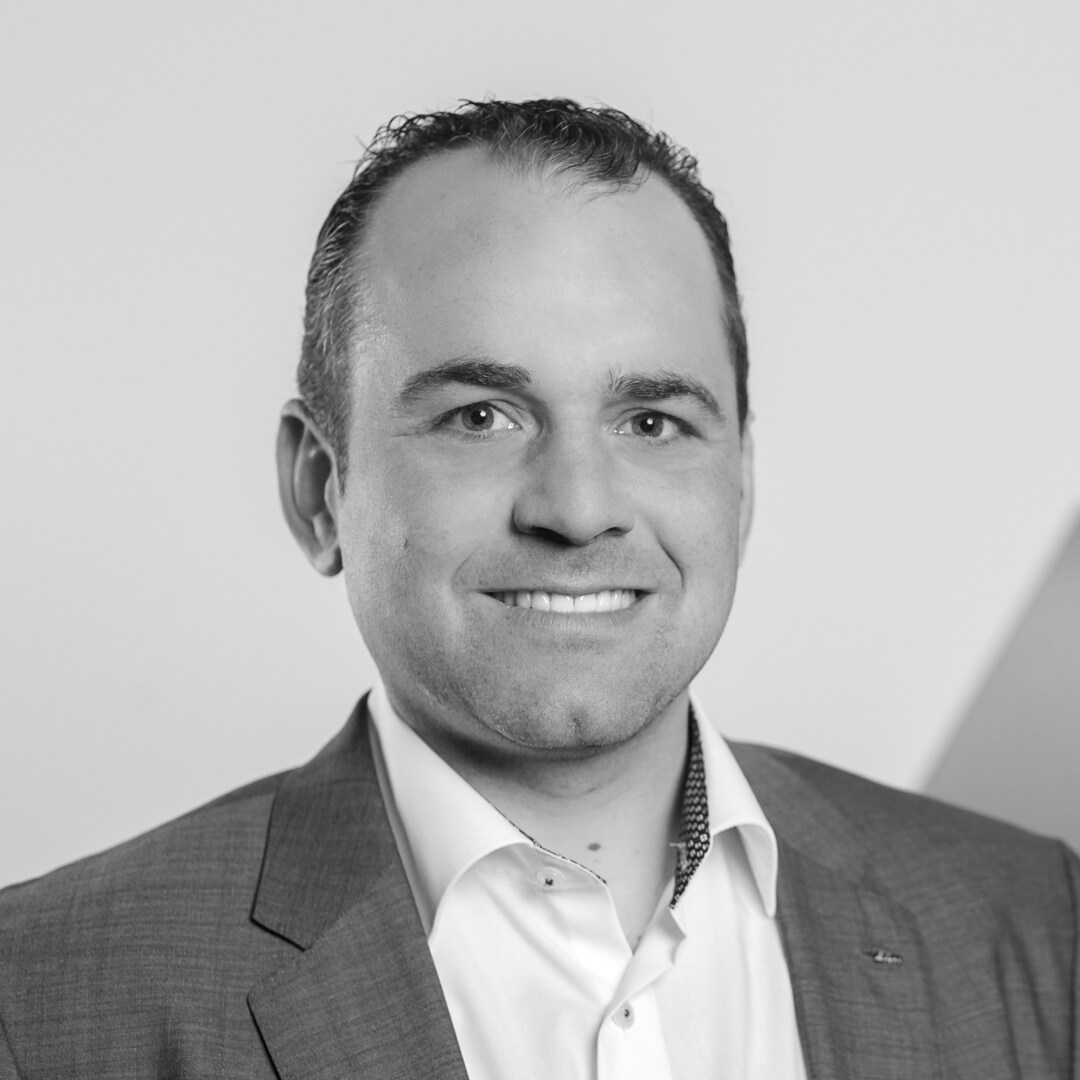 Thomas Langenegger
BMW M & BMW Individual Advisor for Exclusive Customers
"BMW Individual stands for perfect craftsmanship and maximum exclusivity," says Thomas Langenegger, BMW M & BMW Individual Advisor for Exclusive Customers. "Our motivation is to create something that nobody has ever realized before. Thanks to the unique product offering of our manufactory, each BMW can be given a highly personal character." The result is one-of-a-kind products that we can personalize for you, where we will make full use of our creativity to satisfy every individualization request.
BMW Individual "Ellerman House": a mobile gallery featuring 32 plant species
The BMW 7 Series sedan for "Ellerman House" had to reflect the diverse and varied character of local flora. To achieve this, the client, Paul Harris, decided to work with Nic Bladen. The South African artist is famous for detailed bronze botanical sculptures, which are also part of the hotel collection. The concept he came up with was to transform the vehicle's wood veneers into a modern library by integrating native plants cast in bronze into the trims of the BMW 7 Series sedan.
"Art, like a customized car, is all about personal history. The details matter. I wanted to tell the story of the vegetation of the 'Cape Floral Kingdom'," Bladen explains. "Over 1,500 different plant species, known collectively as 'fynbos', grow along the mountains, valleys and coastal plains around Cape Town. They inspired me, and with this special project new generations will also gain an insight into the unique flora of this region."
In order to make the leaves and flowers, Bladen uses the same process as in his other artwork. Only this time it's that little bit more delicate. He creates a plaster cast of each plant, from which he makes a plaster mold. The plant inside is burned off and the resulting space is then filled with bronze, which then takes on the shape of the leaves and flowers.
The biggest challenge is the transformation of the three-dimensional casts into a two-dimensional veneer configuration, the artist reveals. To put his vision into practice, he had to experiment a lot and get help from furniture specialist Colin Rock. Together, they carefully shaped the bronze plants using a hammer and grinder until they were flat enough to fit perfectly into the luxury sedan's pre-milled trims. "Nic then sent us the moldings and we sealed them with clear varnish," explains Thomas Langenegger. "It sounds simple in retrospect, but inventing and coordinating these steps and production methods was extremely complicated. We like these kinds of challenges, though."
The pursuit of perfect craftsmanship, luxury, timeless elegance and love for every detail – the BMW 7 Series "Ellerman House" is a wonderful example of this.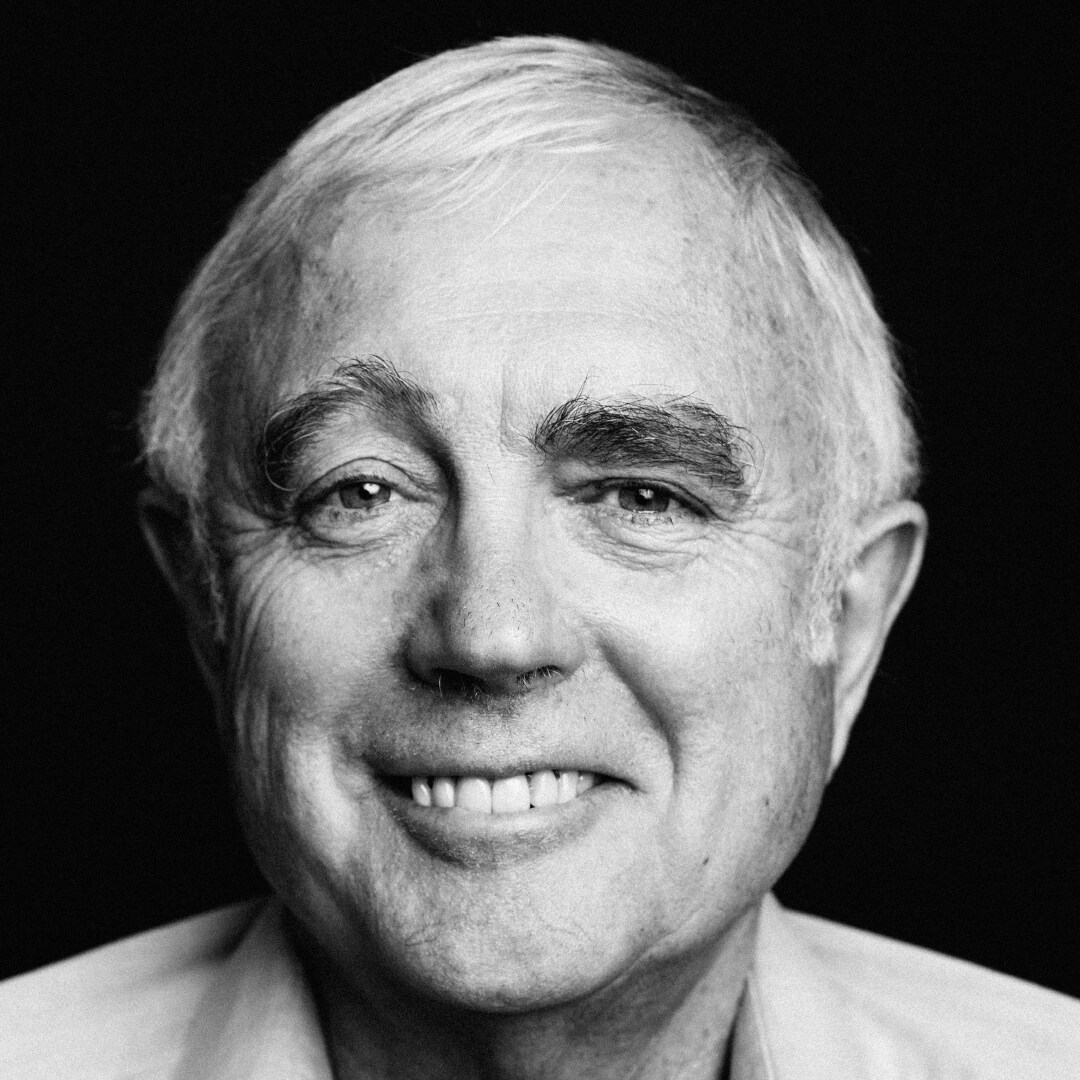 Paul Harris
Owner of "Ellerman House"
You grow with your work
BMW Individual loves nothing more than a challenge: "One car collector from New York ordered three new cars, an M5, an M6 convertible and an M6 Coupe," Thomas Langenegger recalls. "The interior of each BMW was to be covered in fitted leather in the color Sakhir Orange. There were also to be safety-related features, such as an impact absorber on the steering wheel, which made things complicated." The customer made it clear on the phone that he had come to BMW Individual specifically for his dream car. "And we managed to produce it for him."
Their motto is "We make everything possible". One customer wanted everything, literally every inch of the vehicle interior, covered with leather. Down to the wing screw on the tool box. In the end, 430 square feet of leather was fitted in his BMW 7 Series. A Hawaiian man even brought a piece of acacia koa to Munich, Germany to discuss his special requests. "A tree that only grows in Hawaii and whose wood has probably never been used in a car," says Langenegger. Now it drives around the Pacific island in a personalized BMW M6 Convertible. One of the most impressive experiences was the realization of the BMW NIGHT SKY feasibility study (➜ Read more: BMW NIGHT SKY – How a meteorite got into a car). Through weeks of fine manual work, BMW Individual experts stitched cosmic patterns into the Merino leather seats and the roof lining, illuminated constellations in the center console and fitted a number of mosaics – from the 4.5 billion-year-old material of a genuine meteorite!
Table Mountain, from Germany
Over 9,000 miles from Nic Bladen and Ellerman House, the hand-finished piano lacquer veneers meet the customized luxury sedan. At the BMW plant in Dingolfing, just outside Munich, Germany, employees create the color-coordinated coachline by hand; even the hotel's logo is painted by hand on the C pillar. "Nic Bladen's inspiration was the brown shades of Table Mountain, as washed out by the rain. These are the colorways we wanted to design the BMW 7 Series in, and we put together the elements that fit from the various individual areas," says Thomas Langenegger. "BMW Individual offers over 100 paint options for special paintwork and over 20 different varieties of leather. For the painting, we chose the appropriately named historical paint 'Brass'. The seats, in fine-grain bicolor full Merino leather with an embroidered logo on the headrests, also adopt the color scheme. What's more, for this exclusive vehicle we covered everything in leather as far as possible," Langenegger reveals.
For me, there's always something magical about when a work of art is finished.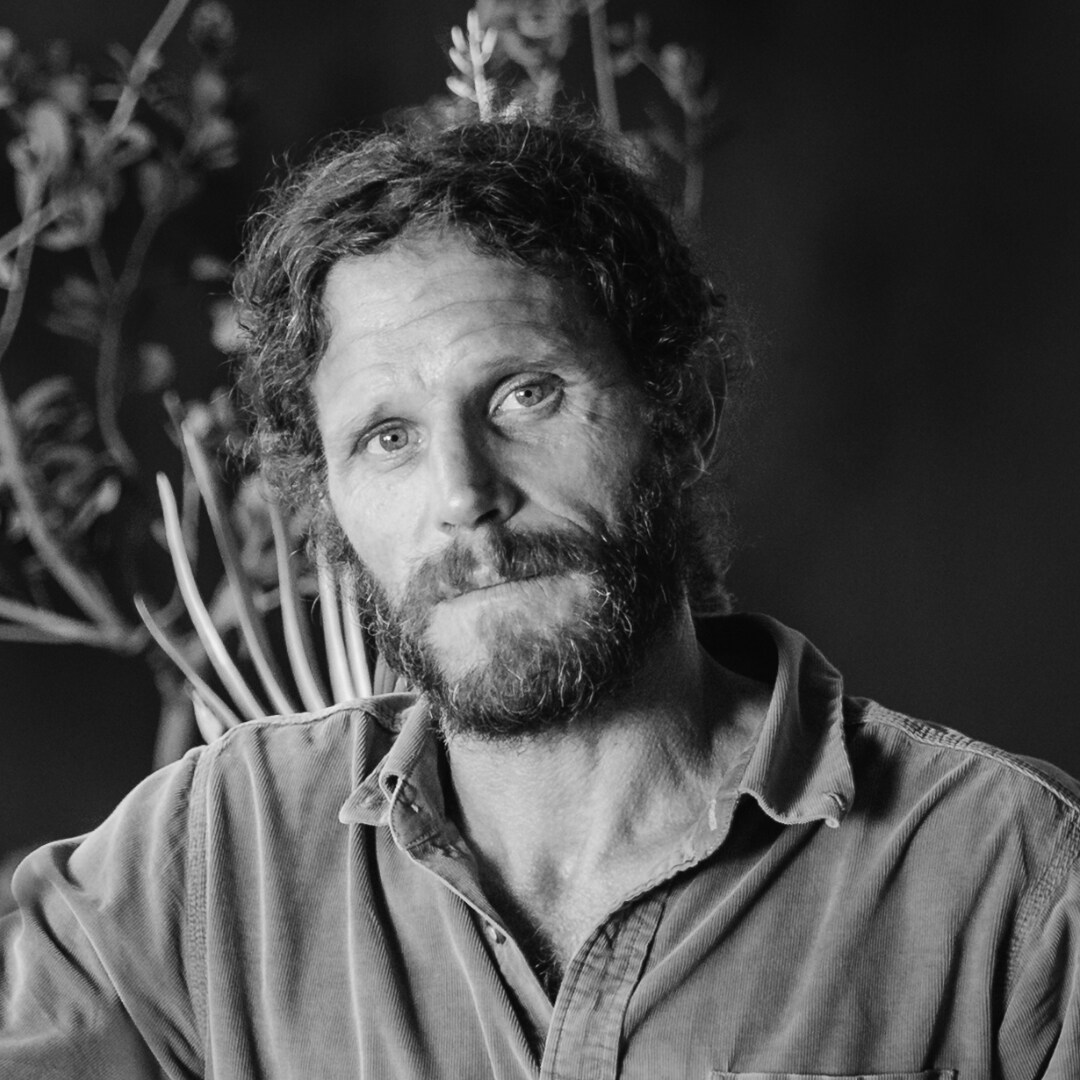 Symbiosis of luxury and sustainability
Around two years after the initial idea, the custom-made BMW 7 Series leaves the BMW workshop bound for South Africa, the culmination of a long journey. "This vehicle represents luxury in its highest form," says Thomas Langenegger in conclusion. "As a plug-in hybrid, the BMW 745e also offers sustainable mobility and, through the artful integration of the flora, a distinctive connection to its home at "Ellerman House". We are delighted that this shared vision has now become a reality." 
Modern luxury is tailored to character and personal style. Like his guests, Paul Harris values aesthetics and unobtrusive refinement. However, true luxury, as the hotel owner reveals, is a unique experience. "It's about special moments. And understanding that it is a privilege to experience these moments. Having our customized BMW 7 Series sedan in front of me is such an extraordinary moment," says Harris, visibly moved, before viewing the vehicle from every perspective in amazement along with Nic Bladen. The artist is proud: "For me, there's always something magical about when a work of art is finished. I now have a personal relationship with this luxury sedan – it is also a small, mobile gallery of my work."
And the art collection at "Ellerman House" is one collector's item richer.
CO2 emissions 51-48 g/km (combined)
Fuel consumption 2,2-2,1 l/100 km (combined)
Power consumption 15,5-15,1 kWh/100 km (combined)
What equipment options and car accessories does BMW Individual have in its portfolio, and what design requirements can the team fulfill to individually personalize a vehicle? Thomas Langenegger, BMW M & BMW Individual Advisor for Exclusive Customers, gives an insight.
What is BMW Individual?
BMW Individual consists of our range and manufacturing. In our range, customers will find the likes of exclusive Merino leather fittings and interior trims made from the Japanese exotic wood, sen. Customers personalize their vehicles, and the manufacturing team then turns their vision into a bespoke, one-of-a-kind reality.
What are the possibilities of customization?
Customers can use the BMW configurator to help them put together their dream car from a large selection of BMW Individual colors, paints, upholstery, contrast stitching or different leather colors. In addition, we offer the following fine handiwork: leather covering of the interior, stitching, logos on the blinds, B pillars, door sills and interior trims, as well as a coachline, a hand-painted line along the side of the vehicle. We work with each customer, sometimes for months or even up to a year, defining virtually any request – however unusual – and refining every little detail on the vehicle, until in theory everything has been individually perfected AND still unambiguously complies with all legal requirements and regulations, because safety is our number one priority.
What is the biggest challenge?
The requirement for quality and the safety checks. Every tailor-made vehicle requires close and precise coordination between all departments from design to development and from sales to specialist departments such as upholstery, body construction or lasering.
Which BMW Individual models were personal highlights for you?
One was the BMW Individual 760Li Sterling inspired by ROBBE & BERKING. In collaboration with the famous silversmiths, we installed over 30 lbs of real silver into the vehicle, all worked using the elaborate Martelé technique. Even the kidney grille was made of pure silver. One of our most impressive projects was without doubt the BMW NIGHT SKY. For this one-of-a-kind installation, slices less than 1/100th of an inch thick were cut from a piece of meteorite 4.5 billion years old and weighing some 55 lbs. The BMW Individual team fitted these delicate pieces as mosaics, including on the decorative panel on the center console, the gearstick and on the start/stop button.
What is the best moment of your work?
The moment of delivery. It's a great feeling to see what you've achieved. Because our inspiration is for our customer to be proud of their car and feel that what they now own is something special.
Video series: the making of the BMW 7 Series "Ellerman House"
Photos/Videos: BMW; Author: Markus Löblein