Astana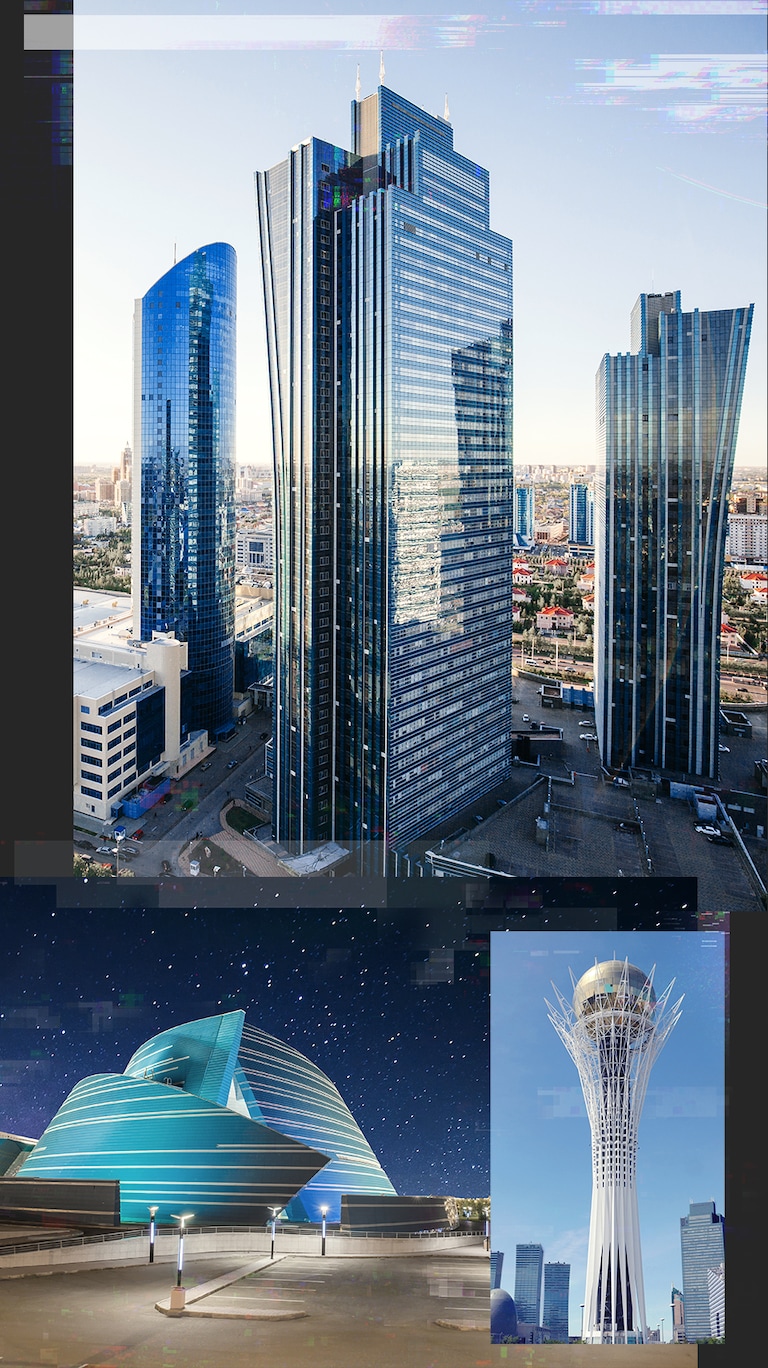 Kazakhstan

Like a "space station in the steppes" was how British newspaper The Guardian described Astana. For its part, CNN simply termed the Kazakh capital the "world's weirdest capital city." Even Astana's location within Kazakhstan conjures up familiar sci-fi stereotypes, as we see a fantasy city, brimful of futuristic architecture, suddenly rising up out of nowhere. While Astana is now home to more than a million people, everything is planned on such a gigantic scale that the streets stretching out between the skyscrapers still look oddly sterile – an impression that further contributes to Astana's surreal atmosphere.
The best-known building is the 105 meter-high Baiterek Tower. It looks like the FIFA World Cup trophy but is actually meant to resemble an egg laid by the mythical bird Samruk. Star architect Norman Foster has also immortalized himself in Astana with his design of the Khan Shatyr Entertainment Center. This 150 meter-high transparent tent has a surface area larger than 10 soccer fields and houses an enormous shopping mall and indoor beach resort. If, however, the Space Council suddenly decided to use it for resettling inhabitants from distant galaxies, no one would be all that surprised.

Ciudad de las Artes y de las Ciencias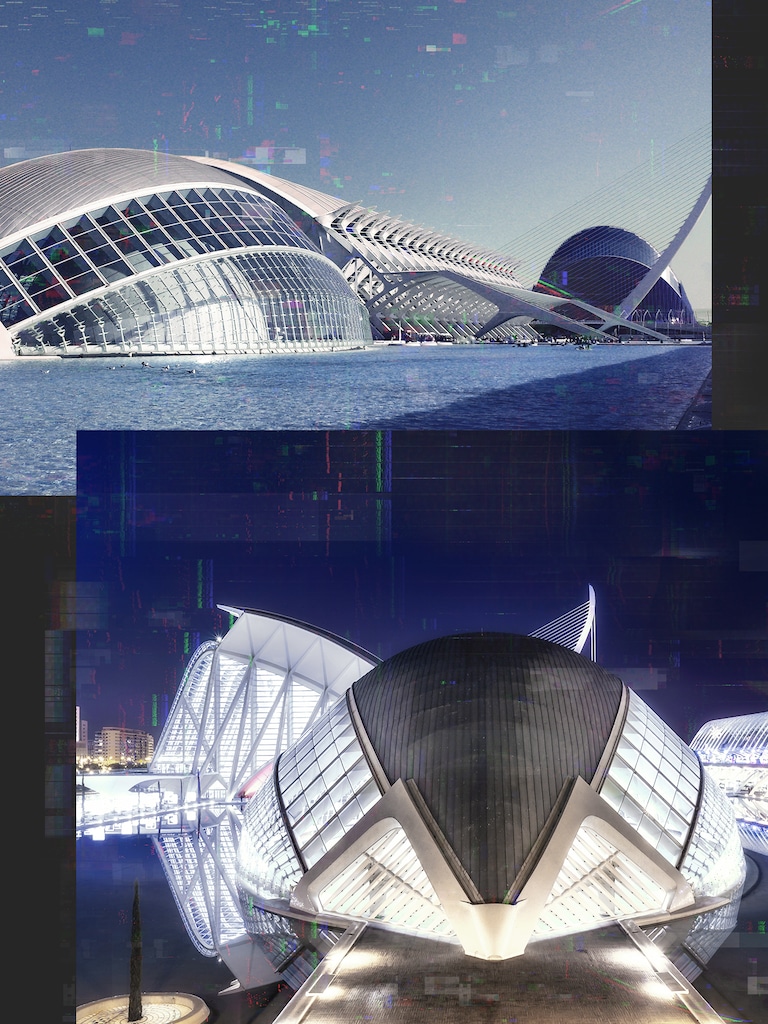 Valencia, Spain  

Mention Spain and we tend to think first and foremost of bullfighting, the Spanish king, the Ramblas, and the Real Madrid soccer team. There's another, futuristic side to Spain, however. In Valencia. The "City of Arts and Sciences" – as its Spanish name means – is a complex of futuristic buildings and parks that could easily have been transported from the future. Here, alongside the impressive Palau de les Arts Reina Sofia opera house, Spanish architect Santiago Calatrava designed an interactive science museum, a giant 3D movie theater with planetarium, and the largest aquarium in Europe. The futuristic buildings transform Valencia into a city of the future. So you don't have to travel to distant planets to see one.

Kowloon Walled City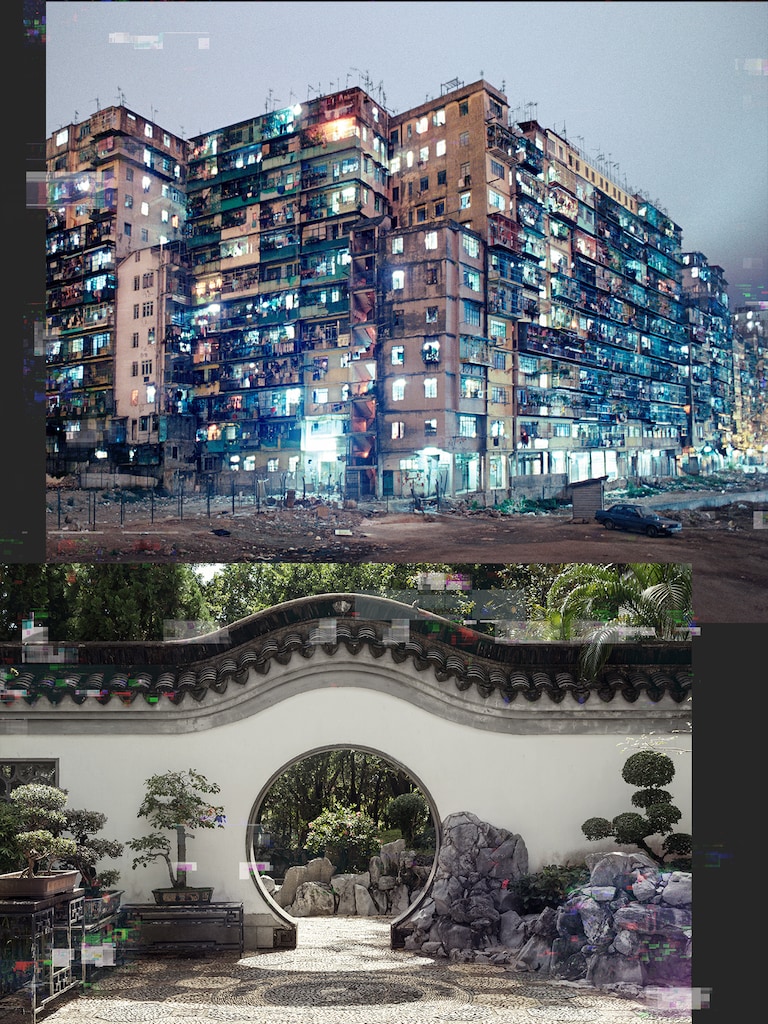 Hong Kong
The future is not always bright. Indeed, any fan of sci-fi movies from the last few decades will be familiar with grim urban settings similar to Kowloon Walled City. In the 1980s, this former neighborhood of Hong Kong was home to 33,000 people despite only occupying an area of only 2.6 hectares – in other words, the size of a mere 3.5 soccer pitches. In the innumerable buildings of the "Walled City", lawlessness and poverty ran rife. At night, the Walled City looked like a set from a Ridley Scott film in which replicants are fleeing from their hunters.
There's virtually nothing left of the place now, however, as in the mid-1990s the Kowloon Walled City – a real-life science fiction city – was demolished and turned into a park.
   

Amos Rex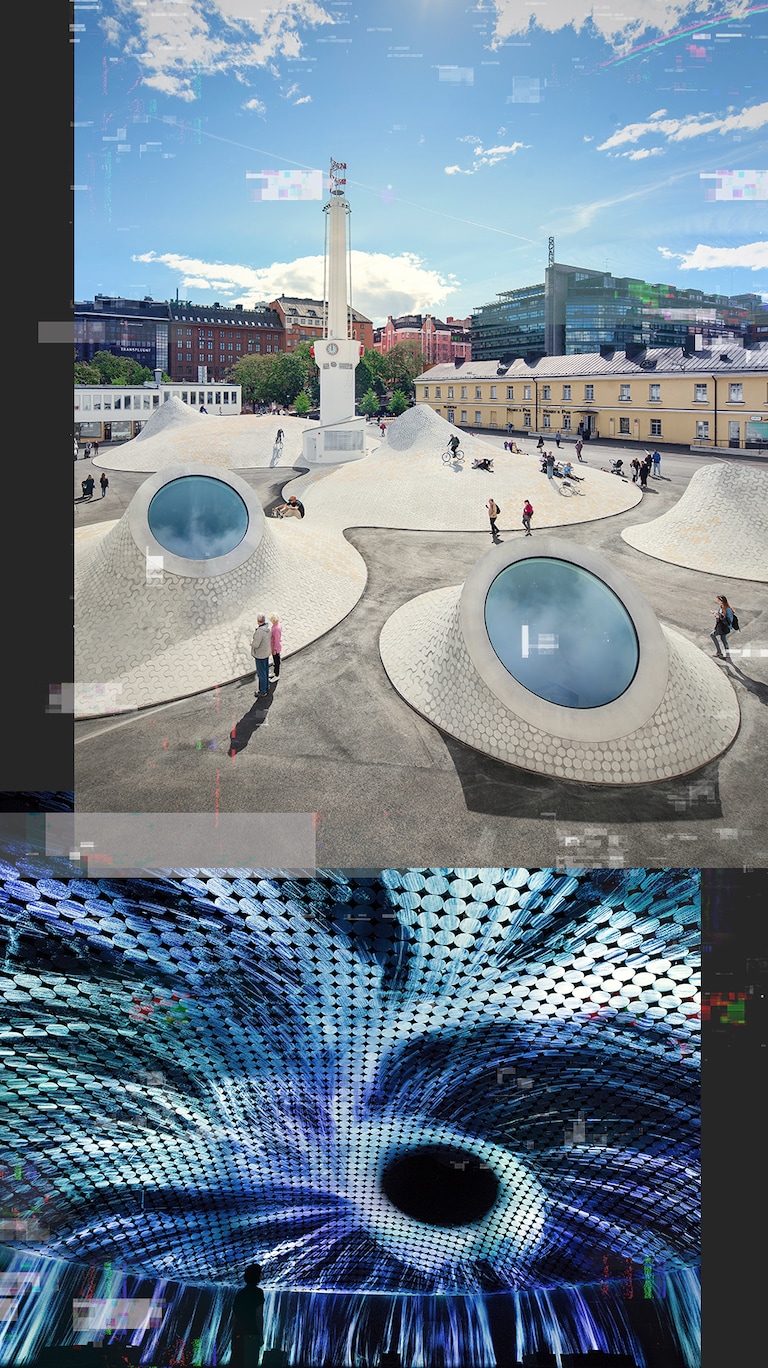 Helsinki, Finland

Sometimes the future doesn't show its outward face, but looks inwards instead. This, at least, is the case with Amos Rex, Helsinki's new museum that has only just now – in 2018 – opened its doors but which is already being lauded as the year's most innovative museum building. And that's despite the fact that Amos Rex is situated in a building that dates back to 1936.
Ever since then, the iconic high-windowed Lasipalatsi (or "Glass Palace") has housed offices, shops, restaurants, and a movie theater. Now a museum, albeit an underground one, has been added to that list. On a square with heritage site-protected status behind the Lasipalatsi, the location of Amos Rex is indicated by a mixture of small and large cupolas bearing enormous portholes. Through the portholes, those standing outside can enjoy a glimpse of the museum's contents.
However, down there  – as you might think from the outside – the museum contains no space vehicles waiting for their next deployment millions of light years away. Instead, the futuristic architecture of Amos Rex is home to works of experimental video art and modernist artworks from the 20th century, alongside a collection of more ancient treasures. With one thing in common: they are quite extraordinary.