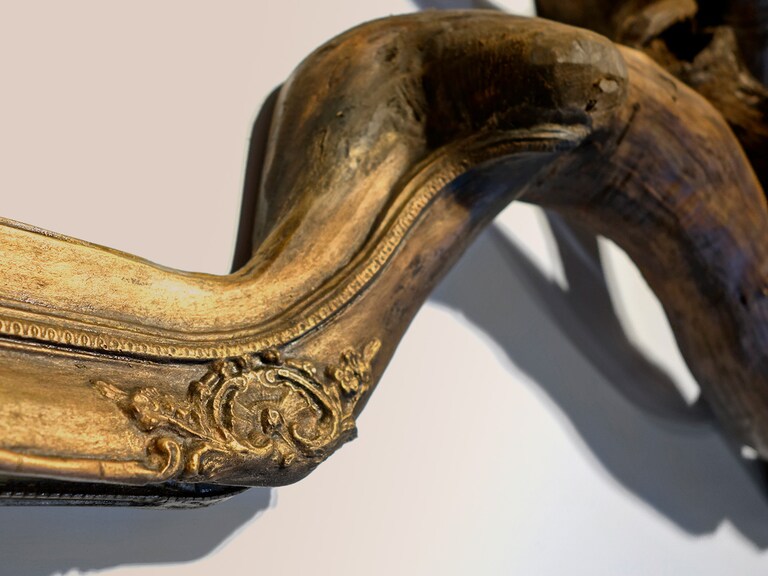 Upmarket upcyling: Inspired by the wild forests of his home state Oregon and his love of surrealist art, Darryl Cox Jr. blends branches that have fallen from trees into extraordinary picture frames, or "fusion frames". "I want to create art that brings together natural objects in a kind of stand-alone art. This art should be unmistakable, individual, and both complex and uncomplicated at the same time," he says in describing his interior design concept. It's not all that surprising that Darryl Cox Jr. has found his vocation in reinterpreting wood as a material. After all, his father was a carpenter while his mother was an innovative artist in her own right.    

My mirror-polished stainless-steel artworks reflect, whimsically and playfully, everything in their surroundings transforming even the ugliest surroundings into a beautiful vision.
There can be few greater measures of success for an artist than seeing one of his works presented to the Pope himself. Such an occasion can, however, also be the ideal opportunity for the artist to reinvent himself. This is what Rado Kirov did after seeing South African President Nelson Mandela present Pope John Paul II in 1998 with a silver chalice created by the Bulgaria-born sculptor and craftsman. Following the event, Kirov shifted his creative focus to stainless steel. Nowadays, the multifaceted artist develops striking collections and exclusive contemporary furniture, such as the stainless-steel table shown here. In his unique pieces, Kirov plays with the contrast between reflective, almost fluid stainless-steel surfaces and natural wood. He terms this style the "Mercury Effect."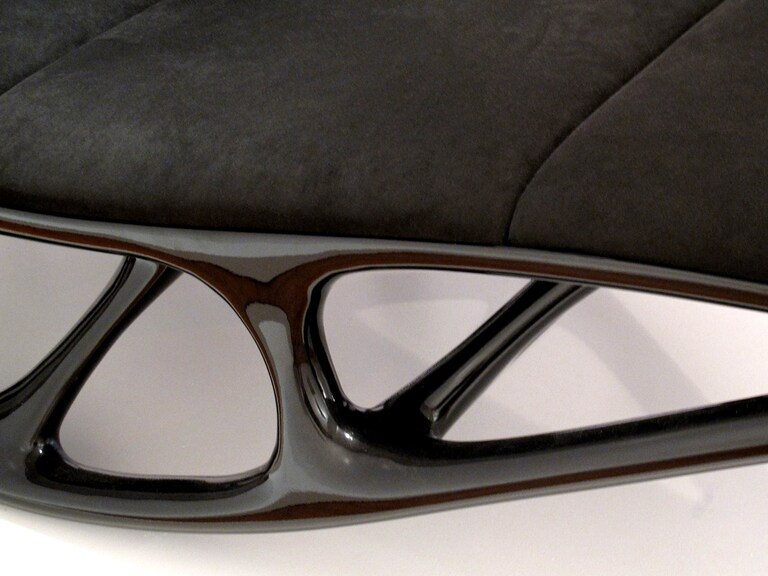 In his futuristic pieces, Timothy Schreiber blends organic forms with a geometric aesthetic style. In this way, the German designer creates exclusive chaises longues. His furniture design is inspired by microscopic cell structures and the shapes and patterns found in nature.
The result here – the Morphogenesis chaise longue – is both stylish and breathtaking. With its sleek, flowing lines and outstanding functionality, the piece redefines the boundaries of interior decoration, giving an individual feel to the space in which the chaise is placed. "With my work, I want to explore the boundaries between architecture, digital design, and social and environmental sustainability," Schreiber explains, who also contributed to the design of the Beijing National Aquatics Center, better known as the "Water Cube."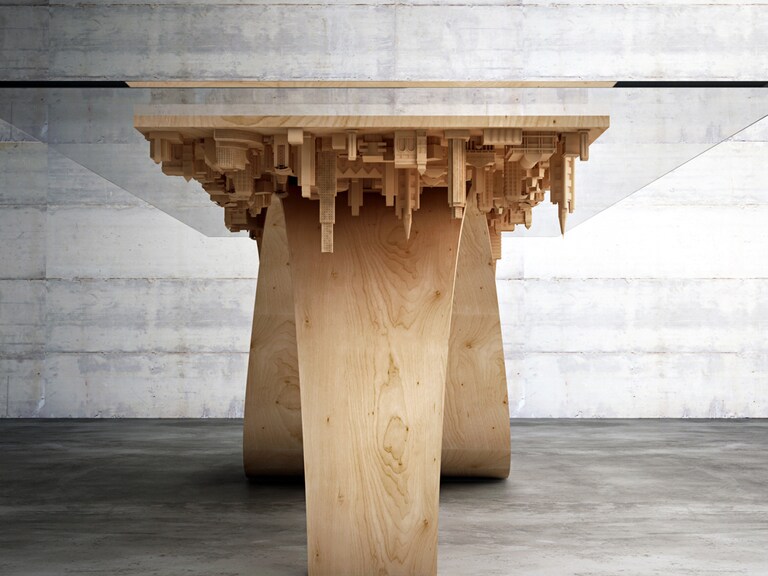 As a unique, high-end piece of interior decoration, wave city is quite literally a dream table. This surreal coffee table by Stelios Mousarris incorporates a curved cityscape. Inspired by the striking scene in the Oscar-winning blockbuster "Inception," the table bends an urban, skyscraper-filled skyline back on itself so that that tops of the building almost appear to touch one another. Its design means that the reverse of the overlapping surface serves as a table surface in a highly unusual example of furniture design. The buildings, painstakingly produced with the help of 3D printing technology, ensure the table gives a touch of realism to an interior design scheme. Before founding his own design studio, Cypriot furniture design specialist Mousarris worked as a model-maker at the renowned firm of architects Fosters + Partners.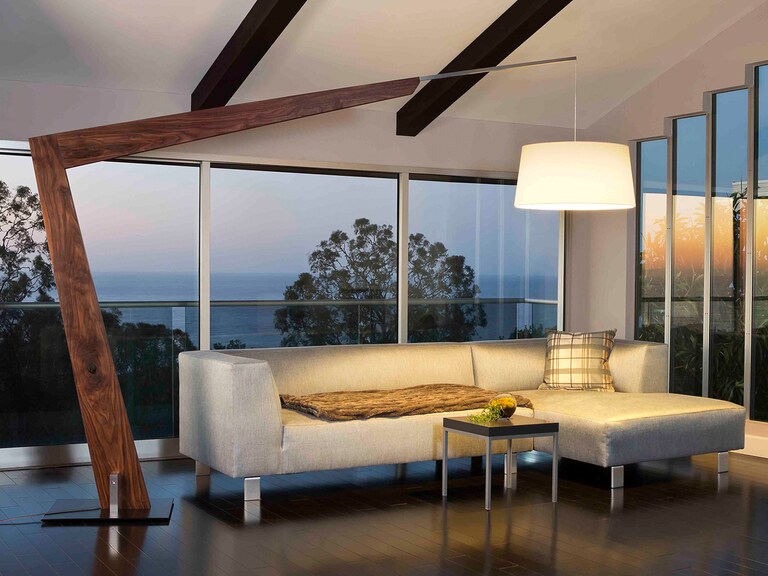 Combining elements from two quite different creative fields, Cerno's striking designs have made the company one of the most sought-after specialists in unusual lighting. The California-based firm brings together industrial design and natural materials to create extraordinary contemporary furniture of the highest quality. With its avant-garde Valeo Floor Lamp, which fuses sleek aluminum with a natural walnut stand, Cerno is also making an exclusive statement in terms of interior decoration. "Our aesthetic foundation lies in marrying modernism and contemporary design. The fixtures are minimal, as every feature has a purpose and is executed elegantly with authentic materials," says Director of Design Nick Sheridan.