Chasing iNEXT - Watch all episodes
Designed from the inside out
The MINI Vision Urbanaut has quite literally been designed from the inside out. Its spacious, newly-designed interior was the starting point for the car's complete image. The four-seater layout is extremely versatile. It allows the driver to drive himself at any time, yet is far from the classic look and feel of a car interior that we are all familiar with. 
When the car is stationary, the driver´s area becomes a comfortable seating zone. The two front seats are designed to rotate, the dashboard lowers and turns into a daybed. Added to which, the windscreen can be opened upwards to create a kind of "Street Balcony". This enhances interaction with the car´s surroundings and creates an even more generous spatial experience. In the rear, the backrests of the generously sized seat surface can be folded or turned around manually. A textile-covered loop with LED backlighting extends over the seat bench and creates another relaxing retreat – the "Cosy Corner".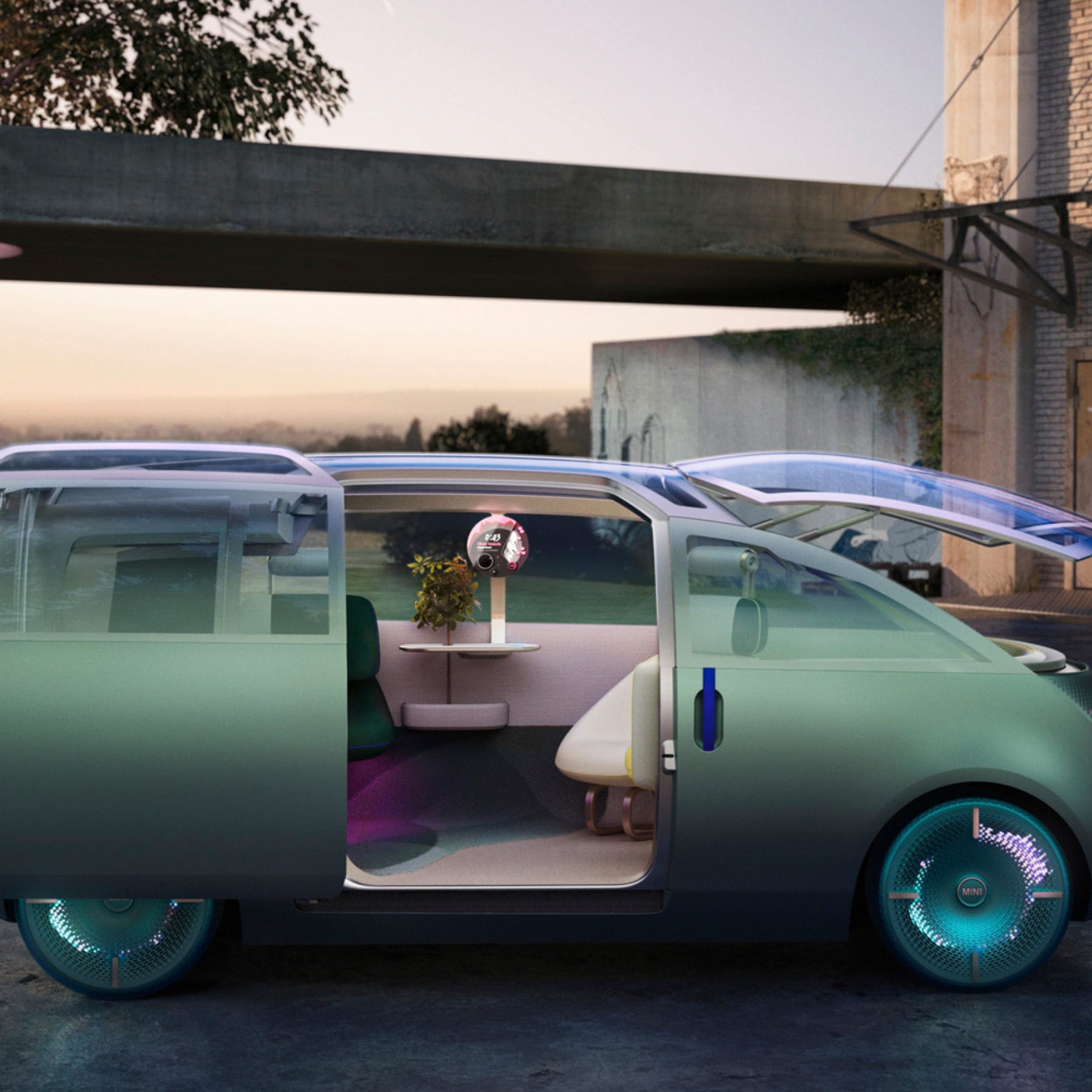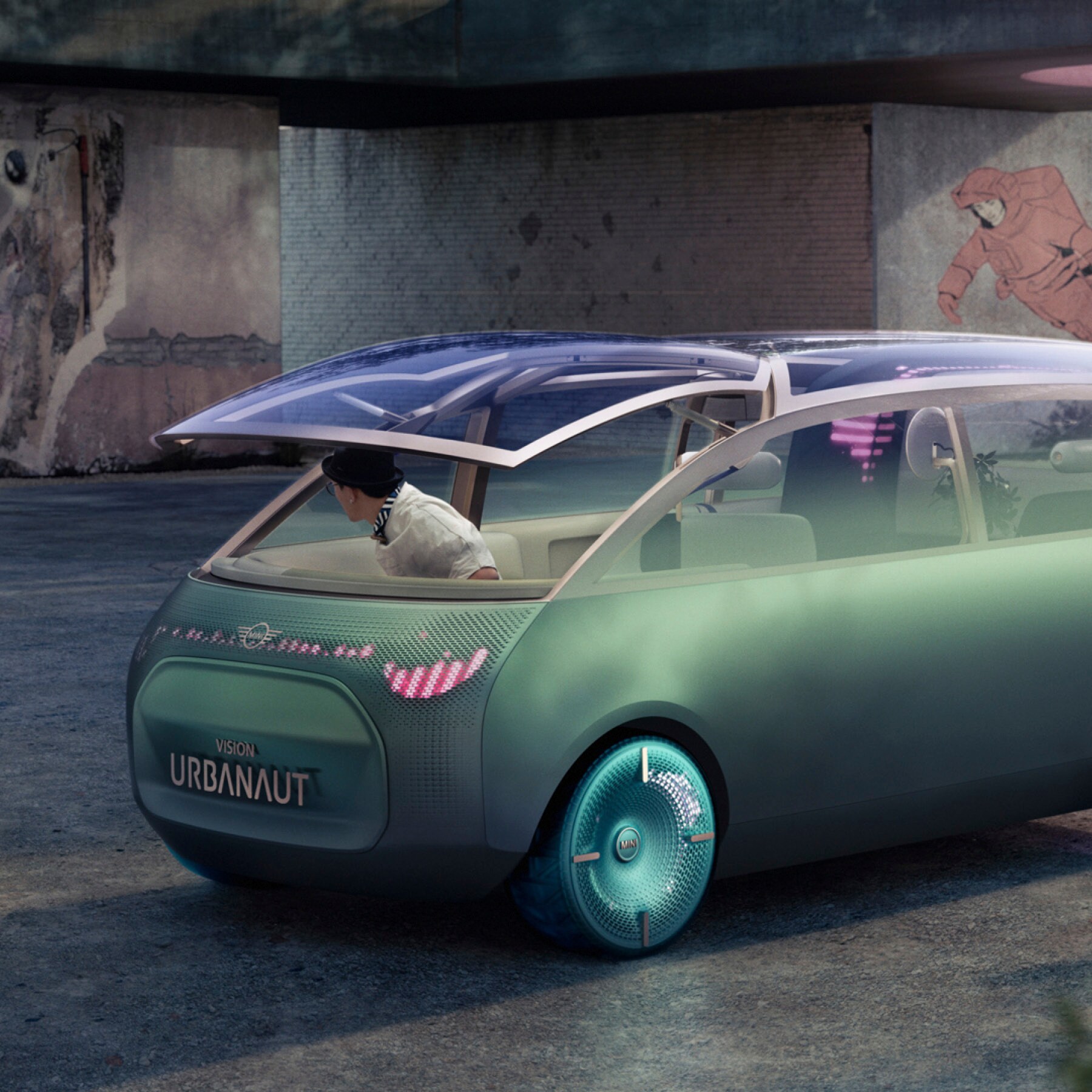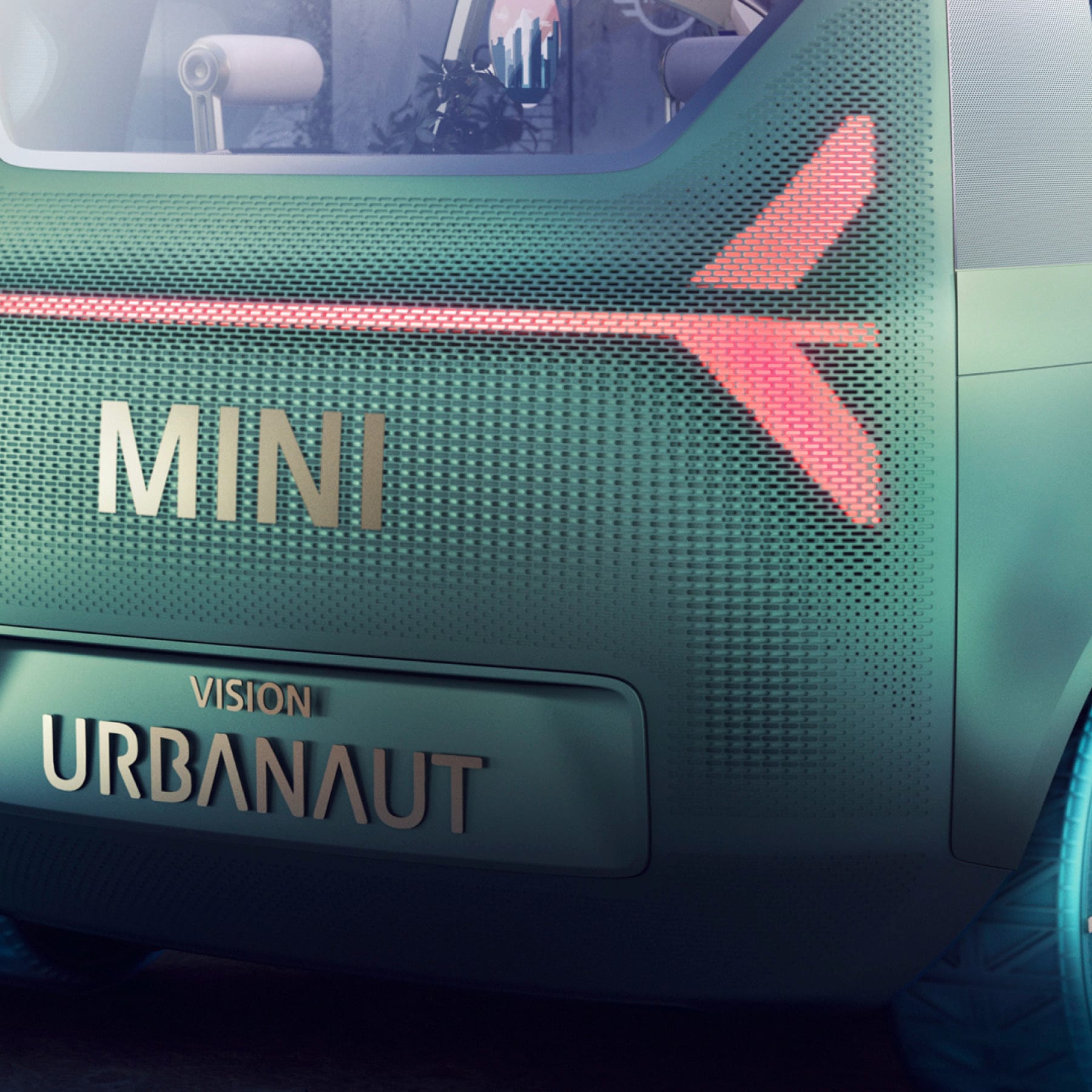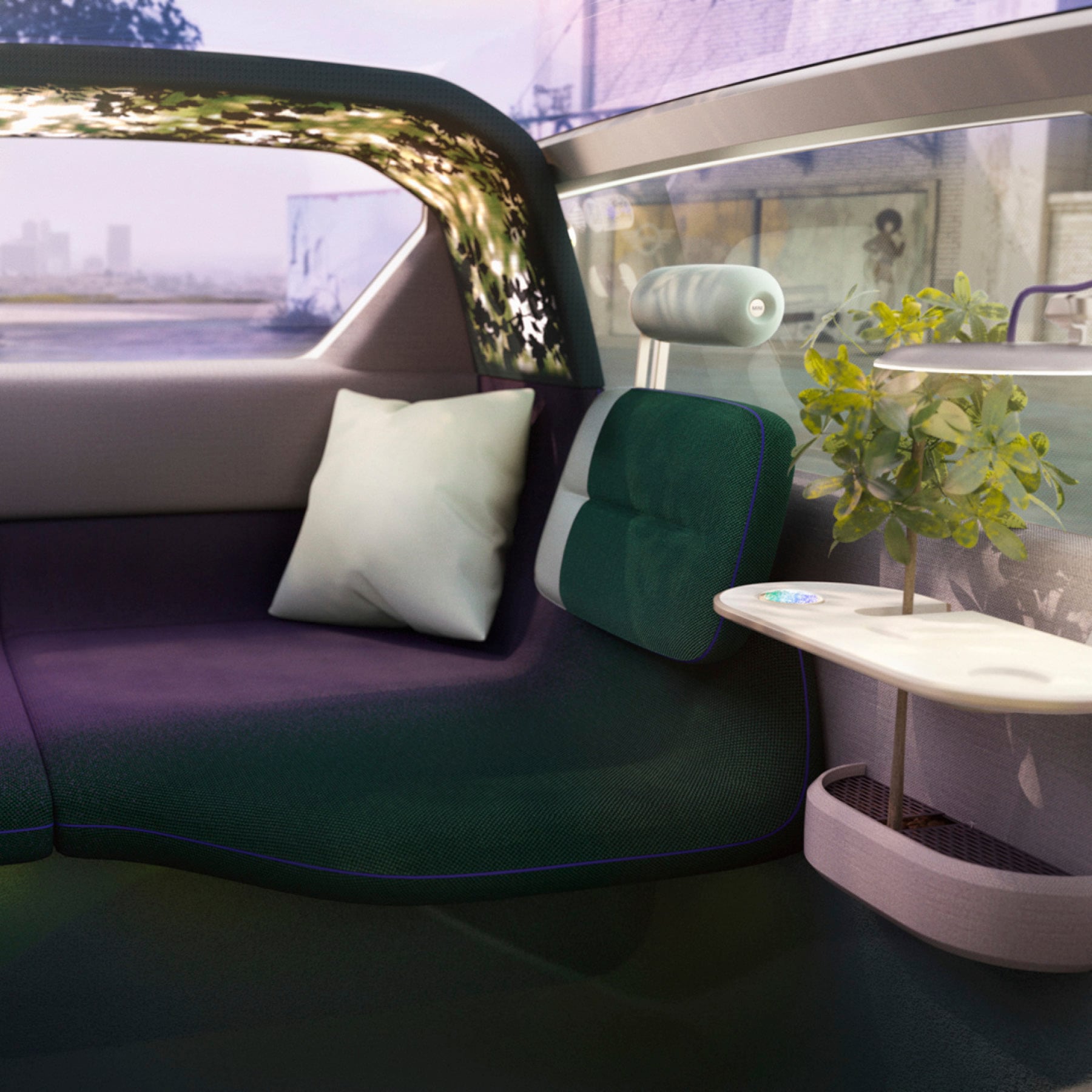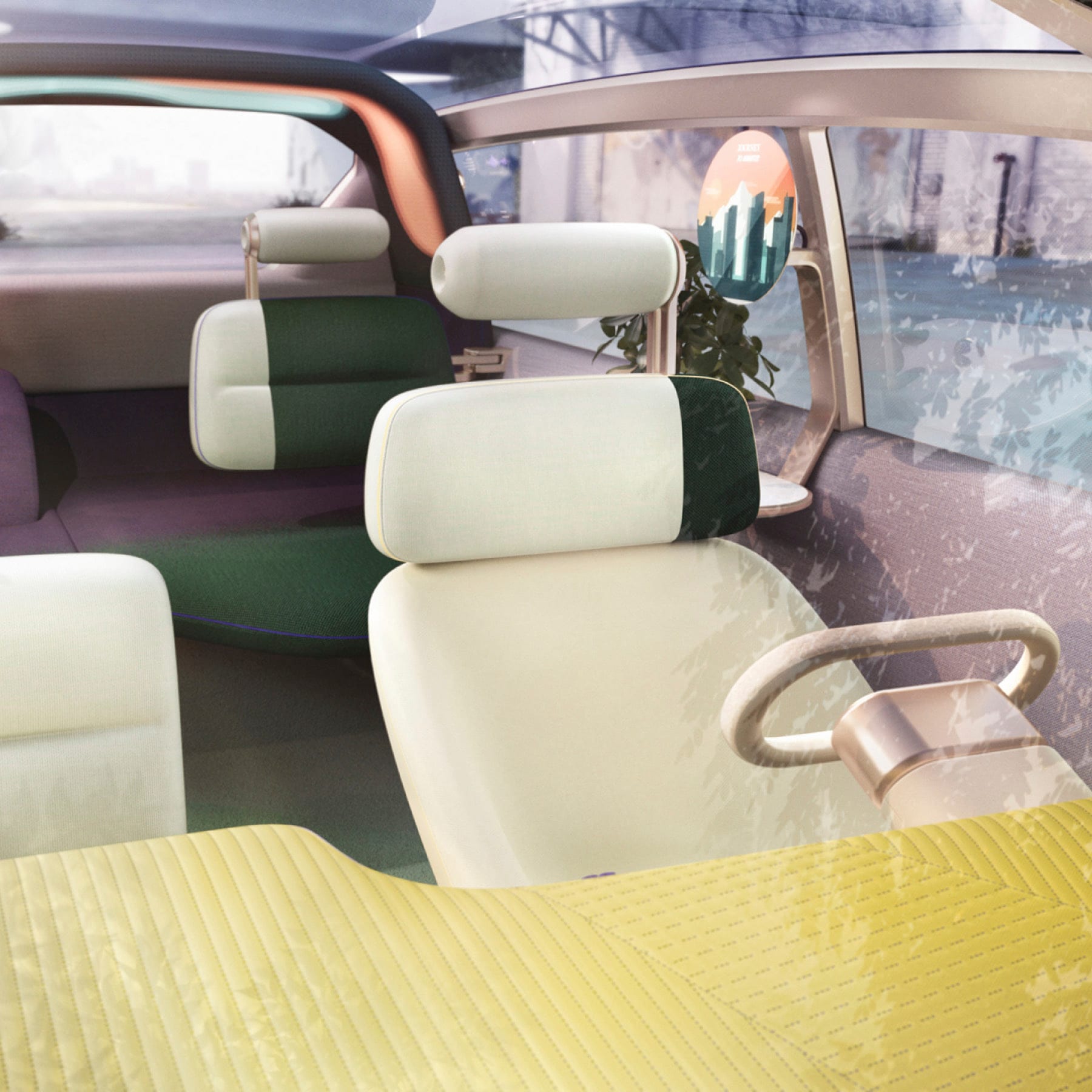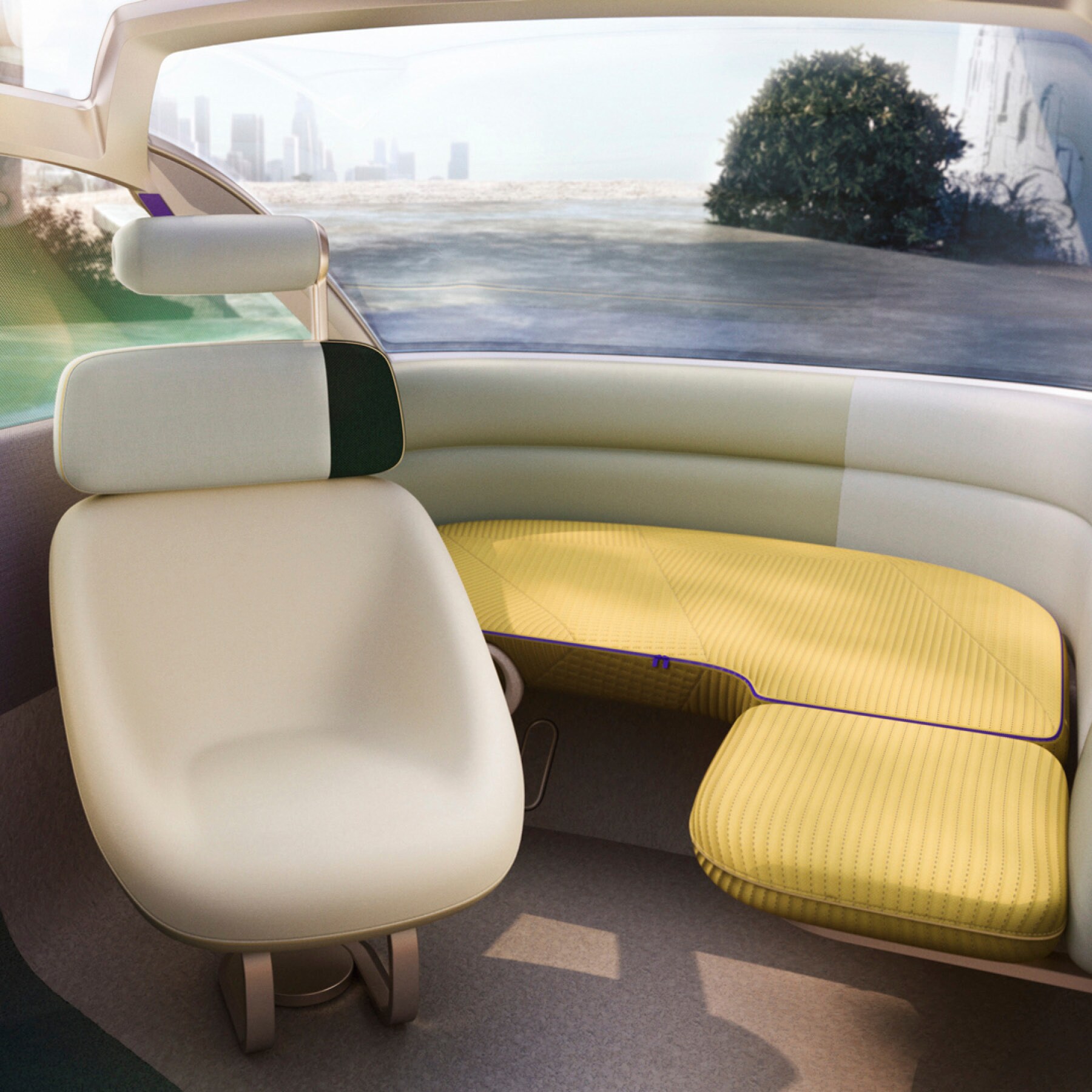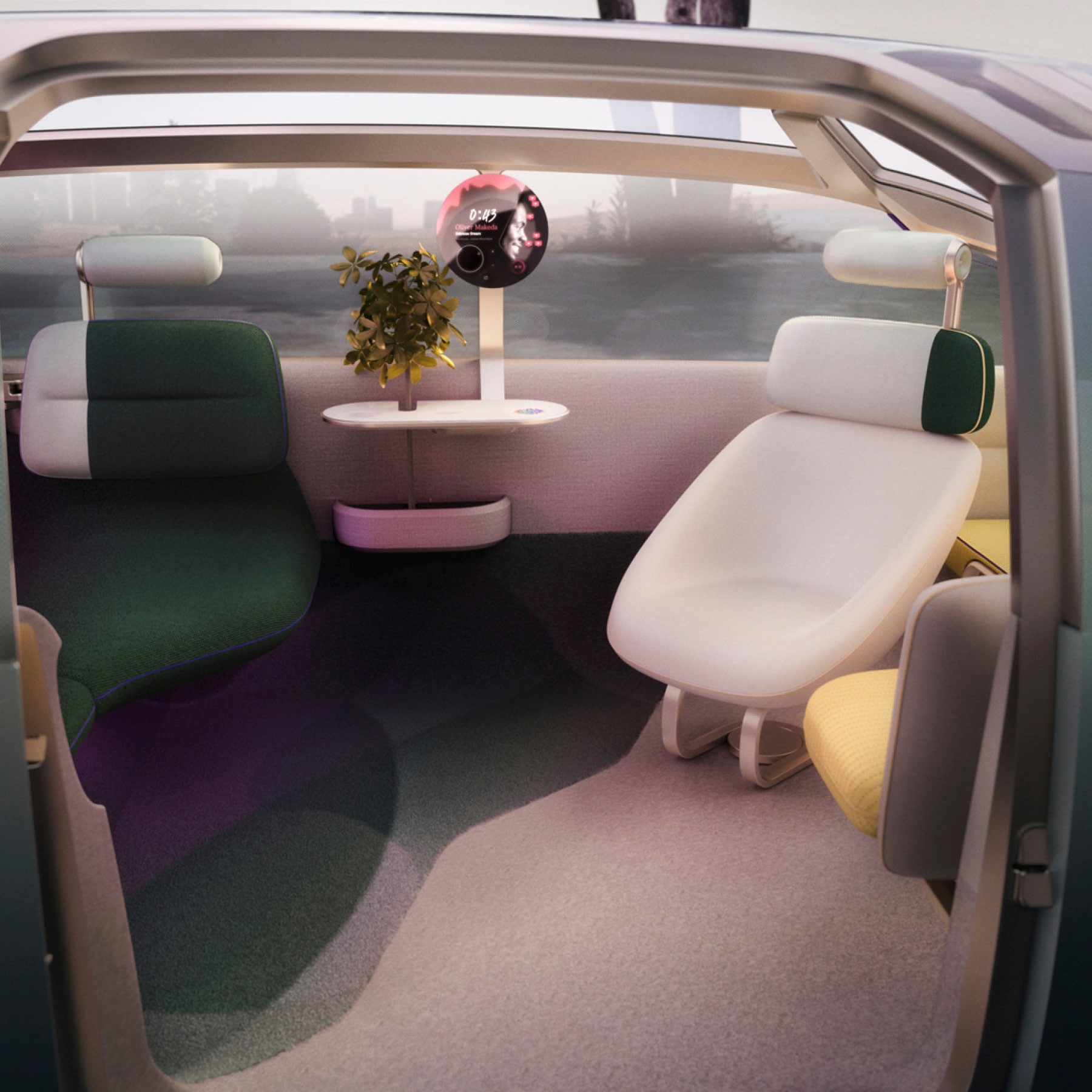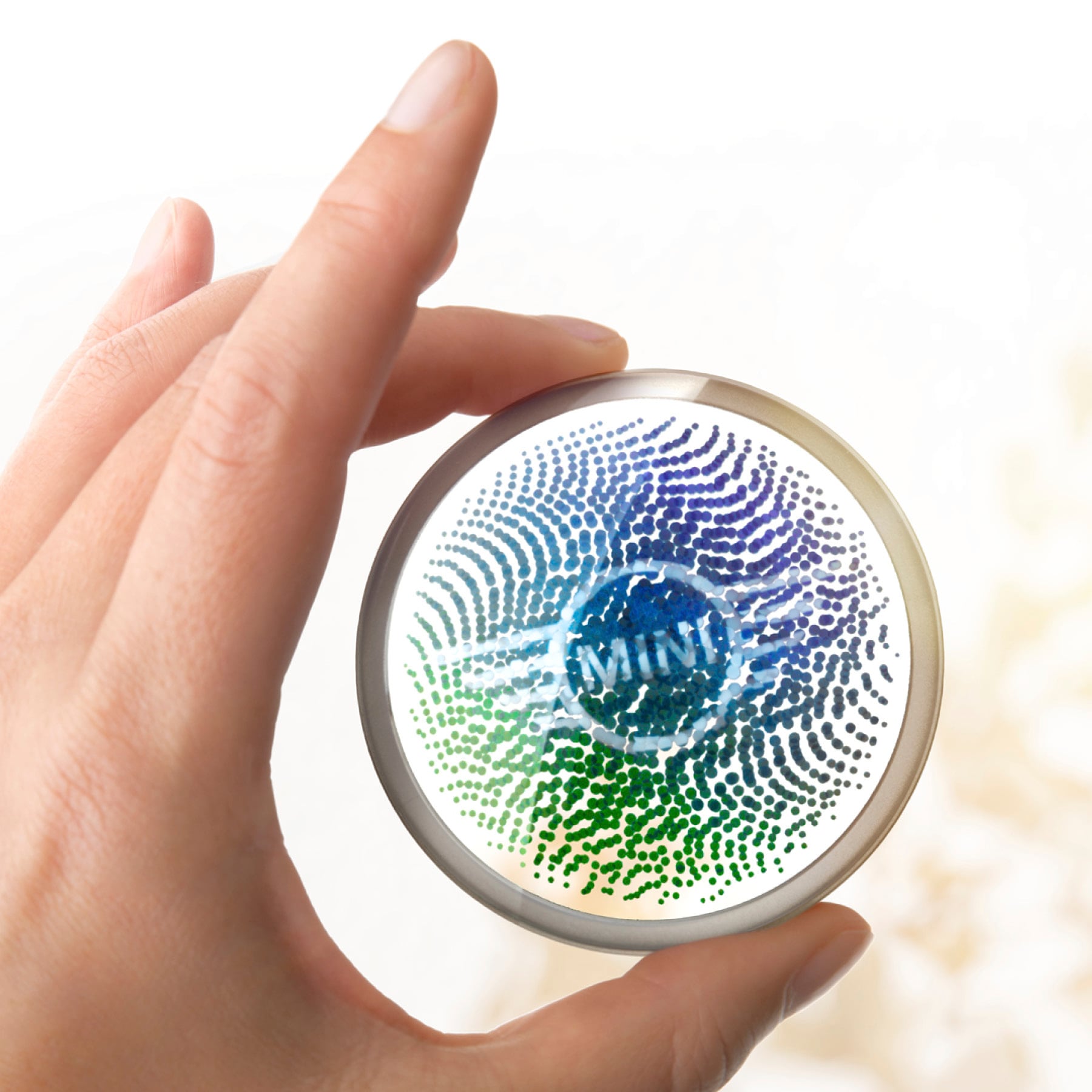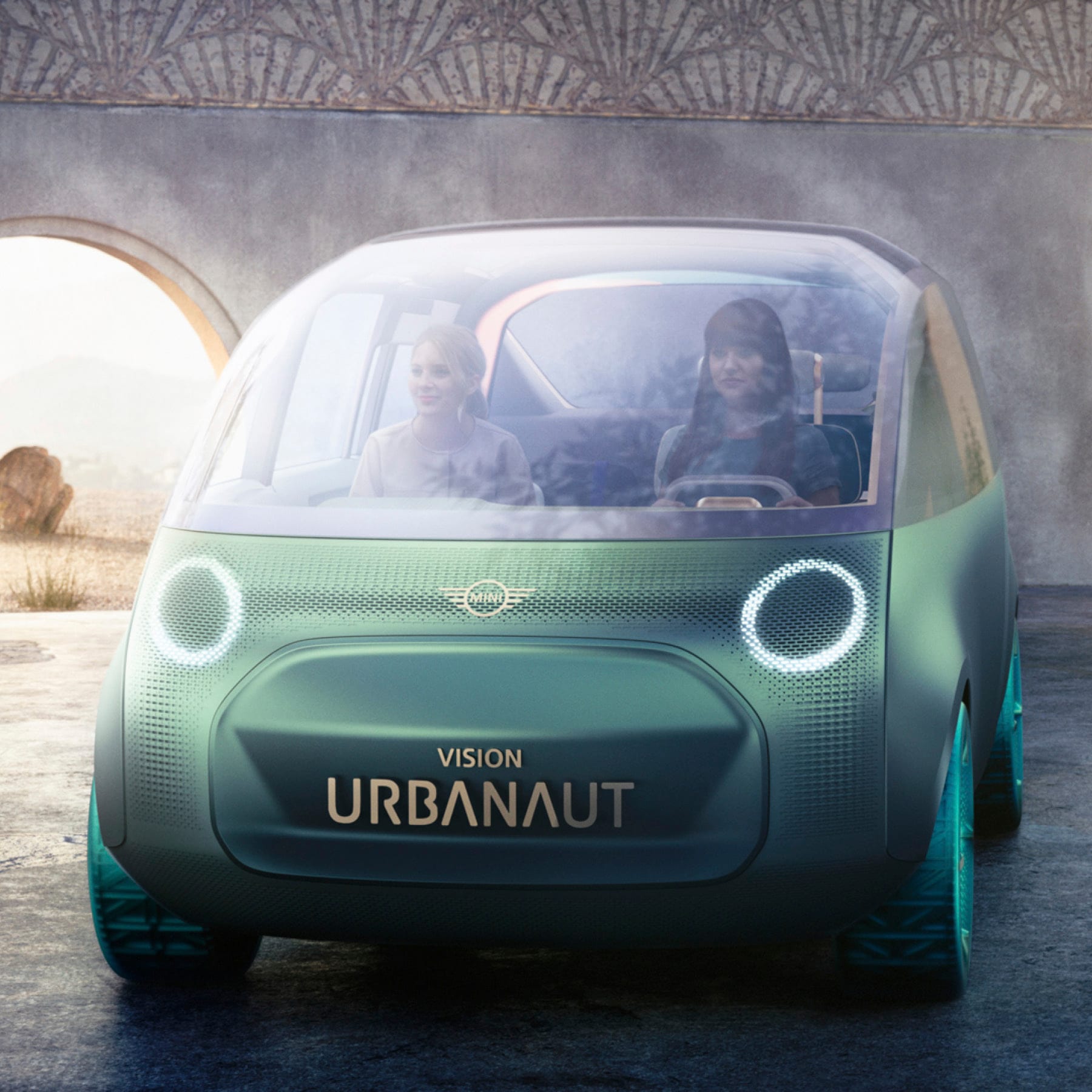 A new face at MINI
Even the way you approach the MINI Vision Urbanaut is new. You enter via a large sliding door in the side of the car. There are no further doors on either the driver or the passenger side. This makes the MINI vision vehicle ideally suited to urban conditions with little space. The front end of the MINI Vision Urbanaut represents a clear evolution of two time-honoured MINI design icons – the headlights and radiator grille. Positioned under a milled aluminium structure with slotted openings, the headlight graphics are only visible when switched on. The enclosed grille itself is now octagonal in shape, representing an evolution of the traditional hexagonal form.
The clean, monolithic design approach offers maximum space gain on a minimum footprint. The car's visual highlights include the new wheels in the colour Ocean Wave, which are reminiscent of skateboard wheels.