Electricity consumption: 21,4-19,8 kWh/100 km (WLTP)
Electric range: 590-630 km (WLTP)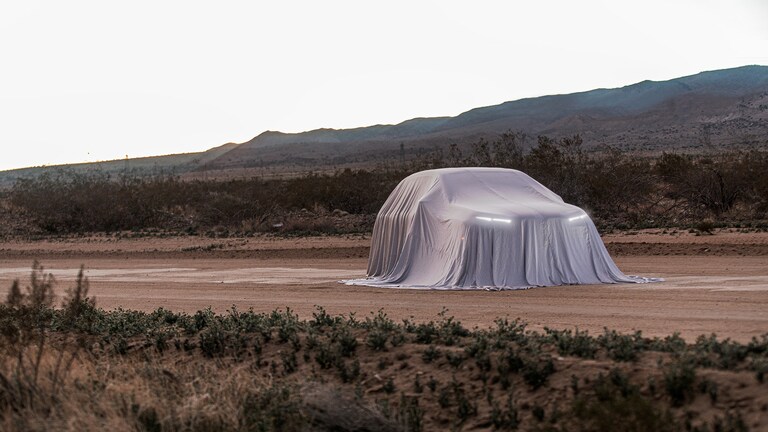 The Coachella Valley Music & Arts Festival in Indio, California is an iconic playground of creativity featuring a wide range of exciting live performances. It's a place where the global superstars of the music industry meet equally passionate audiences. Innovation and inspiration are also values that BMW i (➜ Read also: The success story of a vision) has in common with this iconic festival – focusing in particular on the creative journey to the yearly event.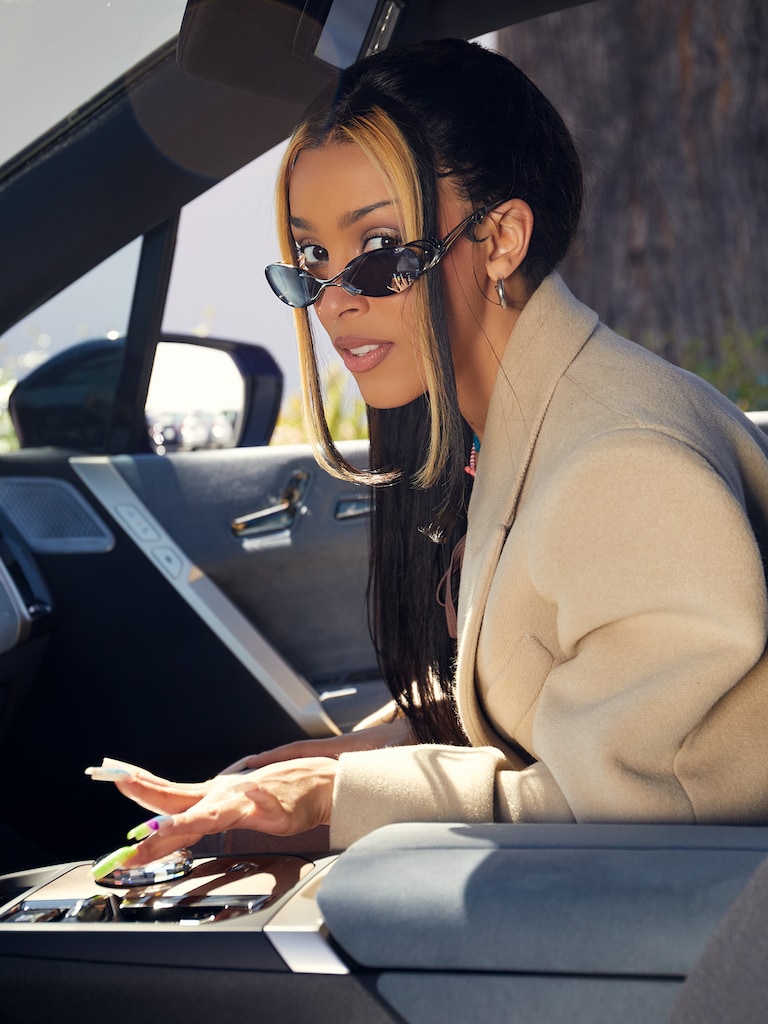 This year, the acoustic spotlight falls on music's superstar Doja Cat, who will join the illustrious ranks of previous BMW i #RoadtoCoachella creative headliners like global superstar Khalid, Portugal. The Man front man John Gourley, and Grammy- and Oscar-winning film composer Hans Zimmer ("The Lion King," "Gladiator," "The Dark Knight"), who recently received his second Academy Award for "Dune."
Through the BMW IconicSounds Electric initiative, Zimmer also demonstrates that energetic sounds and tones do not have to be confined to portraying emotions on stage only. (➜ Read also: How BMW creates the score for electric driving pleasure). Developed in collaboration with the BMW Group and BMW Group Creative Director of Sound Renzo Vitale, these drive sounds bring new and emotional worlds of sound to the electric model range.

The performances of Doja Cat – who has chosen a special, distinctive means of transport for the journey to her performance at one of the world's biggest music events – are no less energetic. The artist has partnered with one of the world's most renowned photographers, David LaChapelle, to create exclusive Coachella designs for BMW i and is kicking off her #RoadtoCoachella in an all-electric BMW iX, with its wrap inspired by her futuristic album "Planet Her."

Unique music sparks joy and unites people. The spirit of Coachella also flows through Doja Cat's DNA. For her, the great fascination of the music event lies in immersing herself in the different worlds that its artists bring to life on stage. Doing the same thing over and over, or living in only one rhythm is out of the question for Doja Cat. The 11-time Grammy nominee and Grammy-winning artist likes to put a sly wink into her musical compositions – equal parts humorous, honest, and energetic. But her appeal also sets out to wow visitors and listeners. Born and raised in Los Angeles, Doja Cat was uploaded her first piece of music to the Soundcloud platform in 2013. She developed a flair for music by learning piano and dance as a child, drawing inspiration from artists like Erykah Badu, Busta Rhymes, Nicki Minaj, and Drake.
In 2014, Doja released her "Purrr!" EP, followed four years later by her debut album "Amala," before she finally got her breakthrough in 2019 with the song "Juicy." Doja's single "Say So" reached the top of the US charts in 2020. The song also went platinum in the UK and US. Now, Doja Cat is gearing up to embark on her next successful chapter at the Coachella playground and show the world how she interprets her joy of music acoustically and visually.
Author: Markus Löblein; Art: Lucas Lemuth, Verena Aichinger; Photos: BMW; Video: BMW