River surfing on the Eisbach waves – Munich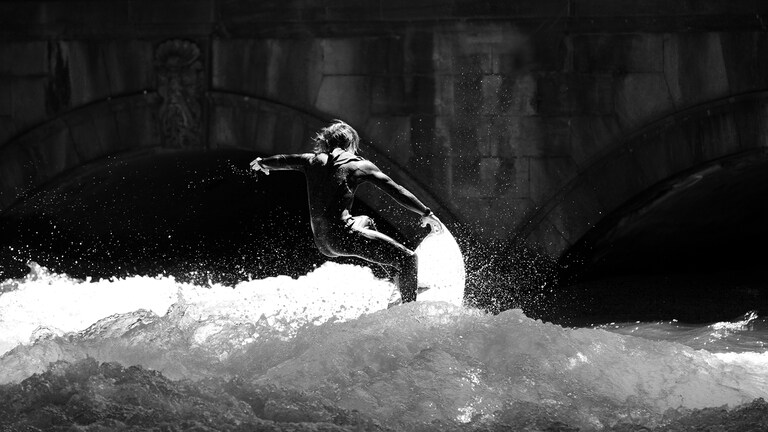 The Eisbach River in the heart of Munich is almost as internationally well-known as the Oktoberfest. The reason: the half-metre high Eisbach wave that has been luring surfers from around the world since the 1970s. Even surfing legend Jack Johnson has shown off his skills here. Piqued your interest? Then check out the documentary film "Keep Surfing", which transformed this surfing spot into a film star in 2009.

Urban Climbing – climbing the wall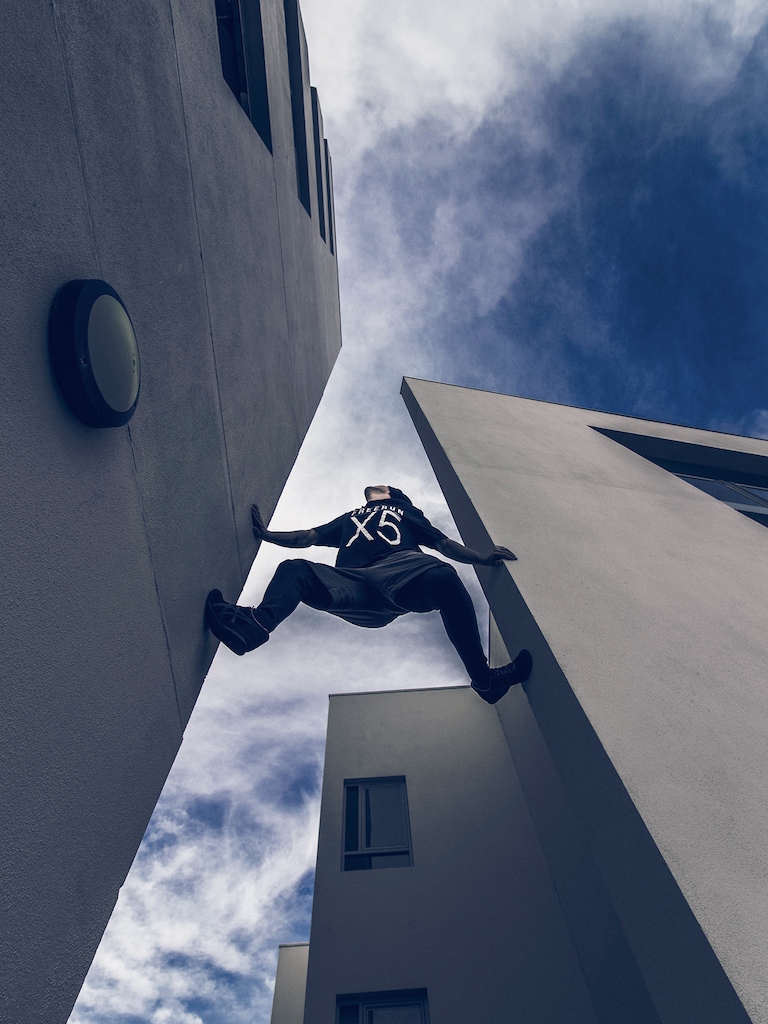 Those who really want to climb high don't necessarily need to drive to the mountains or a climbing hall. Climbing in urban spaces offers an exciting alternative – also called "Buildern" or Urban Climbing. Walls, ledges, concrete structures – the city opens up many possibilities for putting your climbing skills to the test, naturally as long as you don't break any laws. Our tip for beginners: in many places, there are courses located at approved climbing walls where you can try out your skills, for example, old buildings, bunkers or bridges.

Parkour – barriers are the end-all, be-all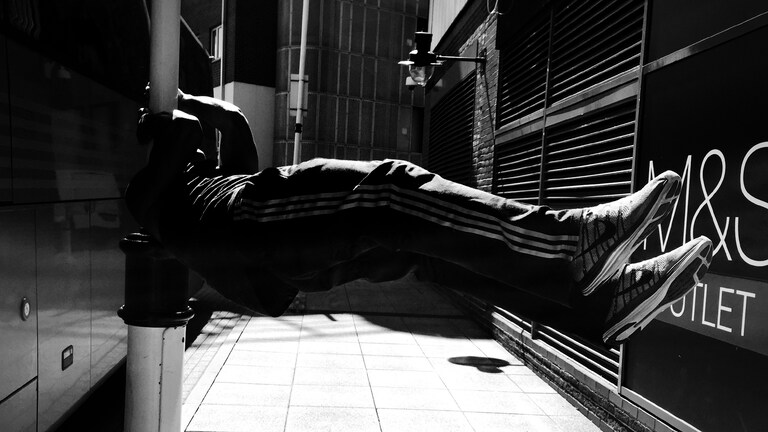 Stairs, railings, walls. Parkour is all about overcoming barriers in urban spaces as deftly and efficiently as possible. Your equipment is your body. The key to success: training, muscles and flowing movements. It's the kind of city sport that can be performed practically anywhere and trains the body in a variety of ways. Curious? Then check out your local parkour gatherings, which take place regularly and are often free. Just drop in!

Paddling on the Hudson River – New York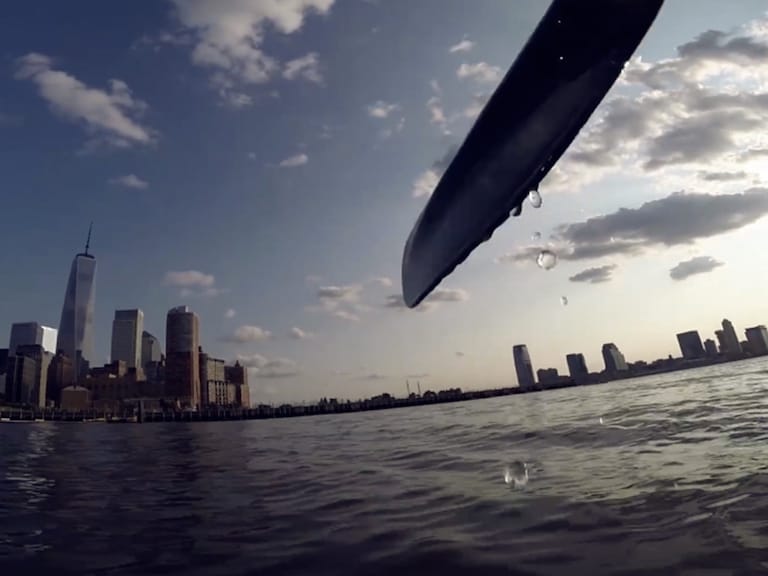 Skyscrapers, rush hour, yellow cabs: think of New York and these are the pictures that come to mind. But the city has even more to offer. For example, the Hudson River. Many don't know that you can actually go paddling on the river. Spark your interest? Several kayak rental stations located in the parks that dot the shore of the Hudson River help you explore the Big Apple with this urban sport in a relaxed fashion from the water.  

Urban Skiing – when the city becomes a fun park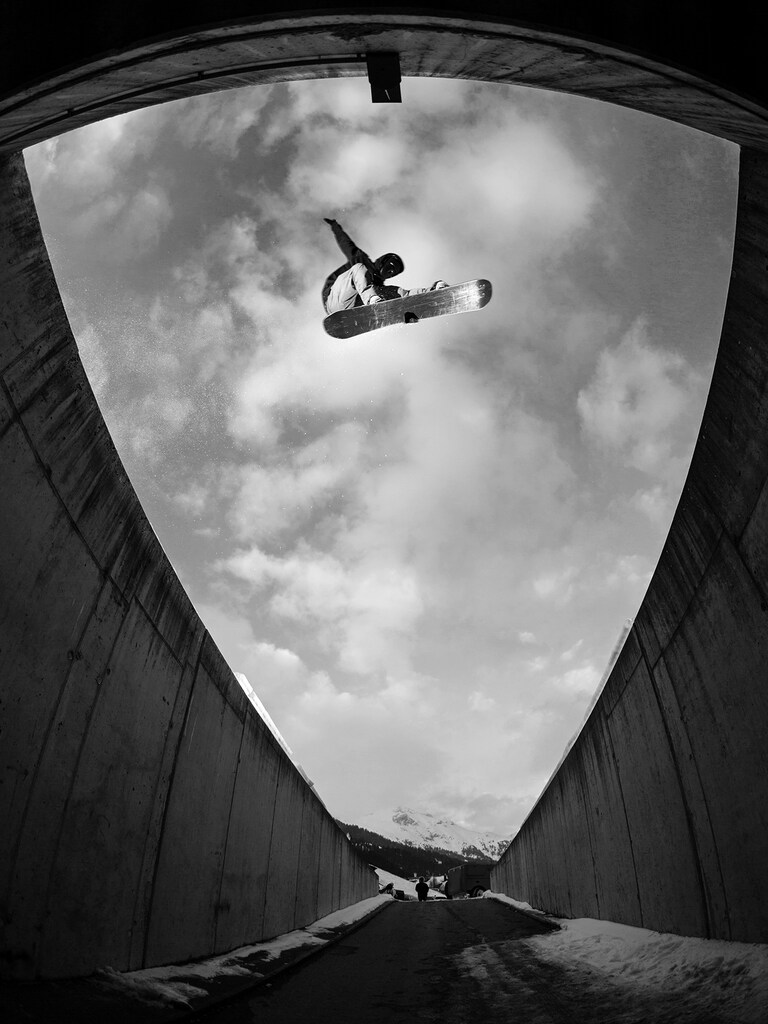 Why head for the mountains, when there are stairs? This or something similar could form the motto for Urban Skiing. Fans of this trendy new city sport don't need much: a little snow, a pair of skis (or a snowboard) and an urban infrastructure. Stairs, railings, walls, hand-built ramparts: the main requirement is something that you can grind on, jump over or slide down. Any tricks are allowed and the fun factor is guaranteed. We wish you lots of good snow and fun trying it out!    

Wing Suit Jumping – Dubai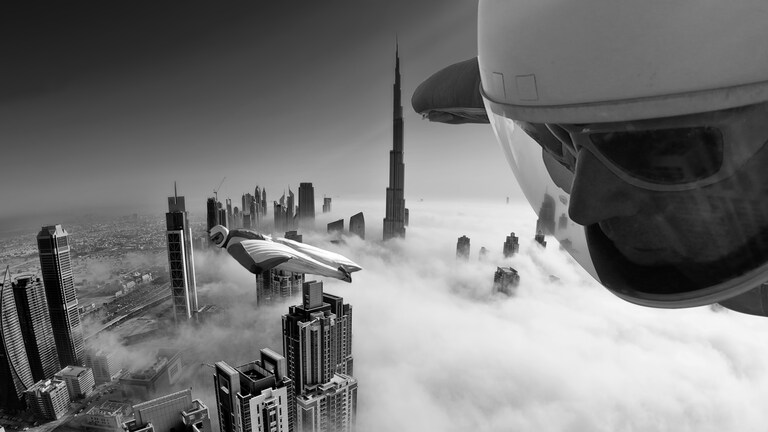 Wing Suits are the new premiere discipline for sky divers and base jumpers. With wing-like suits, extreme athletes can fly horizontally while falling. The ultimate of all dares: base jumps from skyscrapers in cities. In 2014, Soul Flyer World Champions Fred Fugen and Vince Reffet even made it into the Guinness Book of World Records. They made a spectacular jump from the Burj Khalifa in Dubai, the world's highest building at 828 metres.