Enter a world full of dreams: a portal to the iX1 metaverse emerging on the streets of Milan.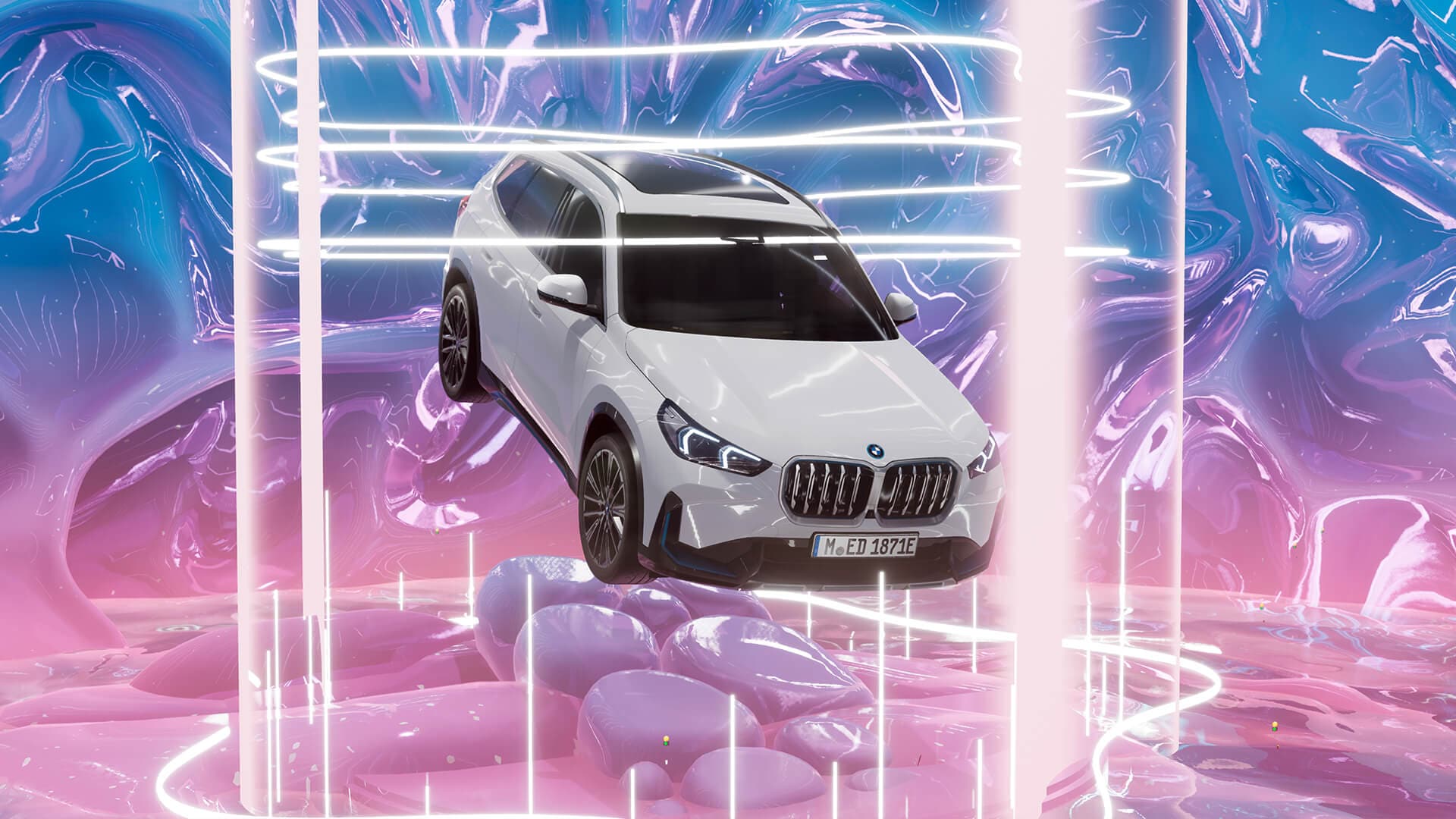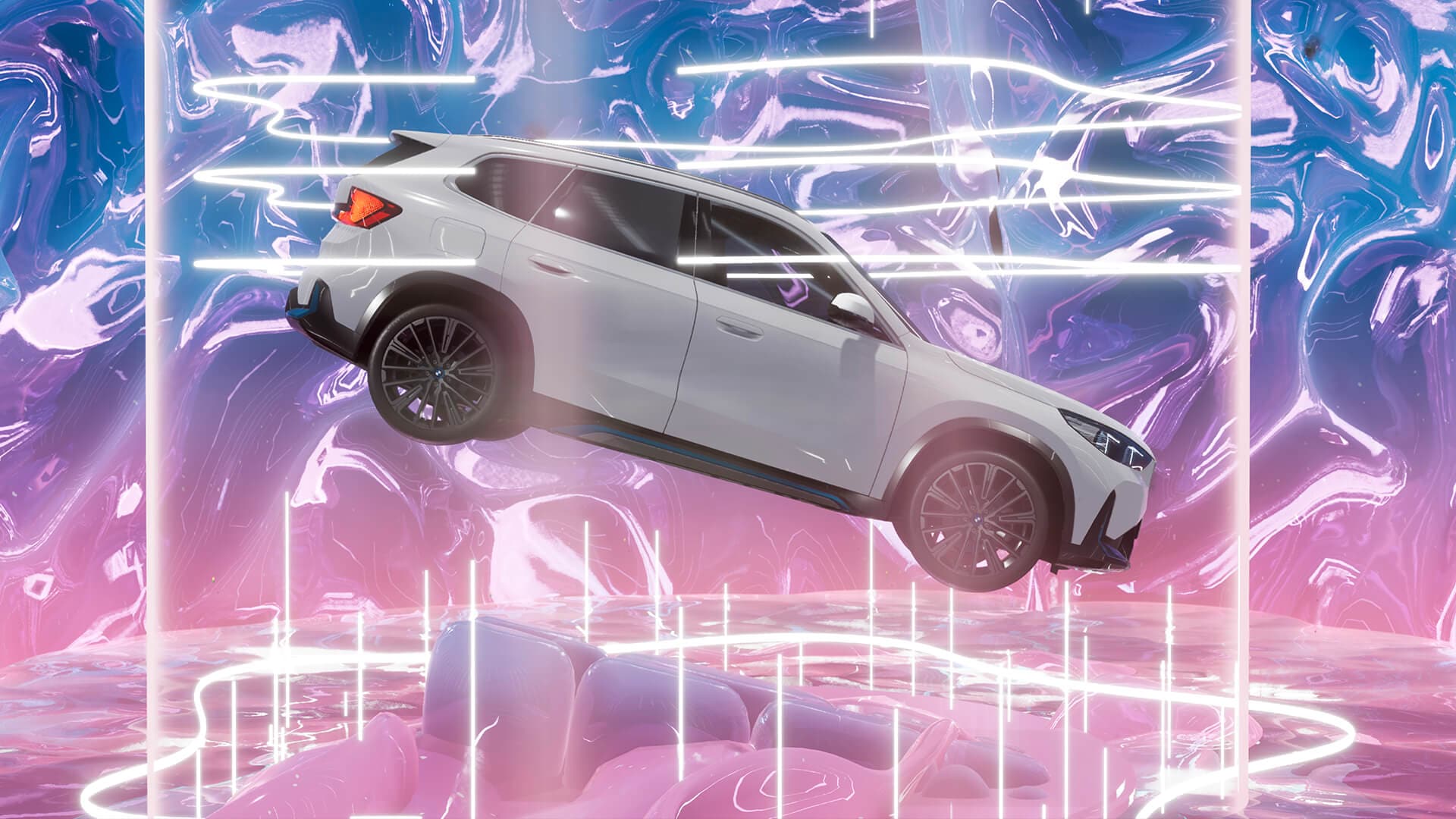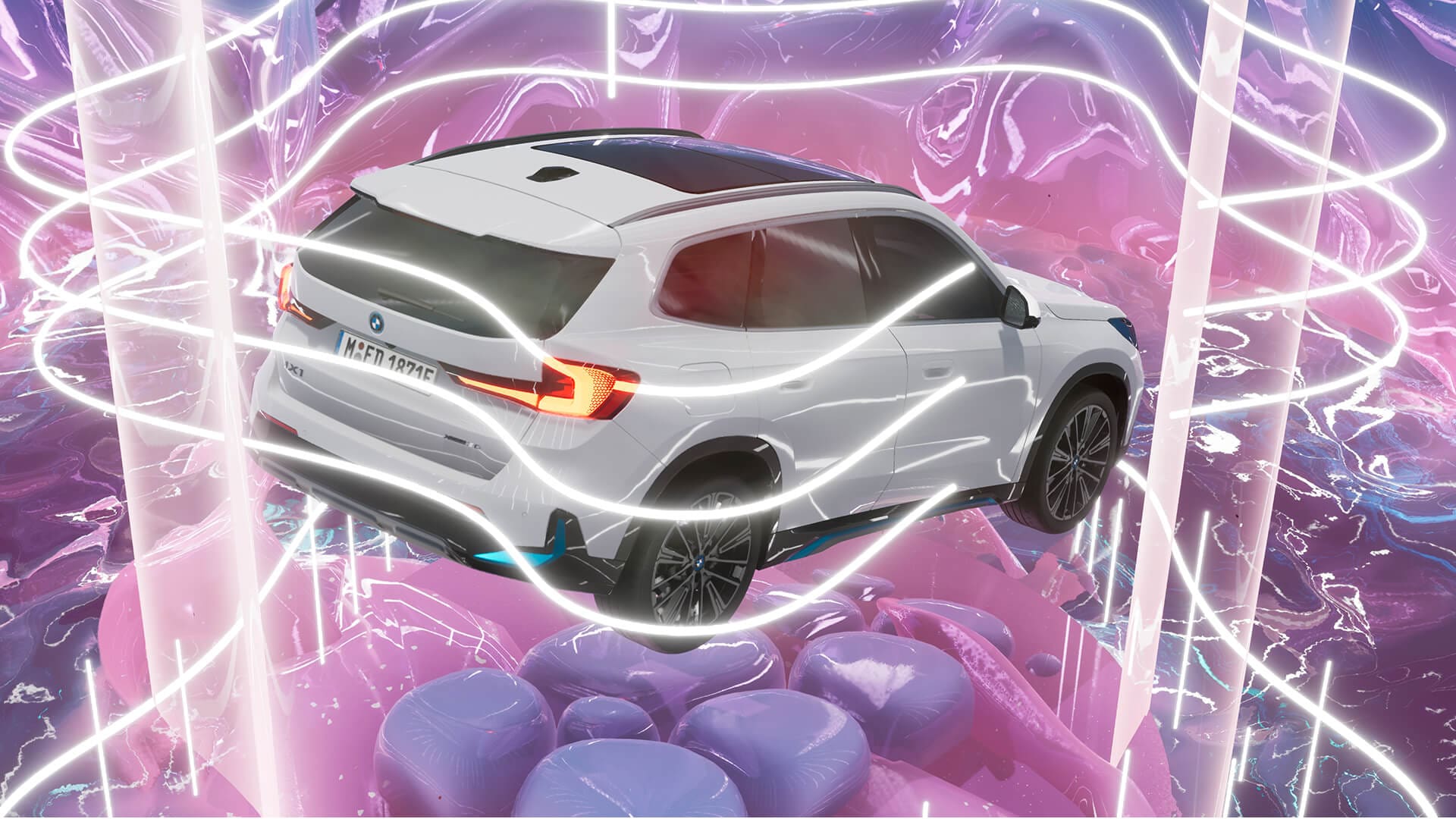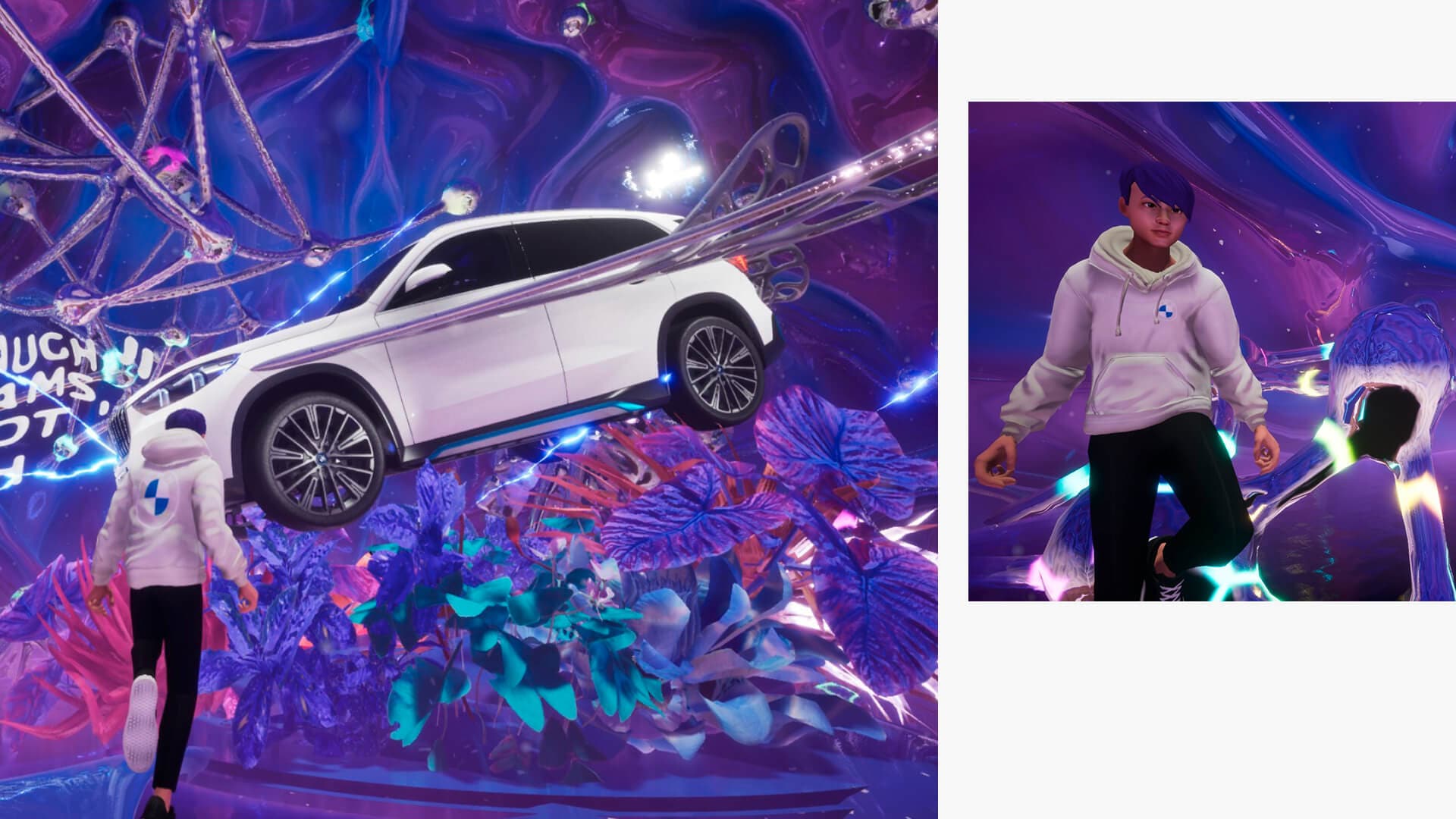 Come into the virtual world and let your digital self explore the new iX1 inside three surreal dreams. Move around, discover wonders and create fantastic memories. 
Want to take something home? Let your avatar take selfies or keep an eye out for the exclusive BMW hoodie – only available in the iX1 metaverse.