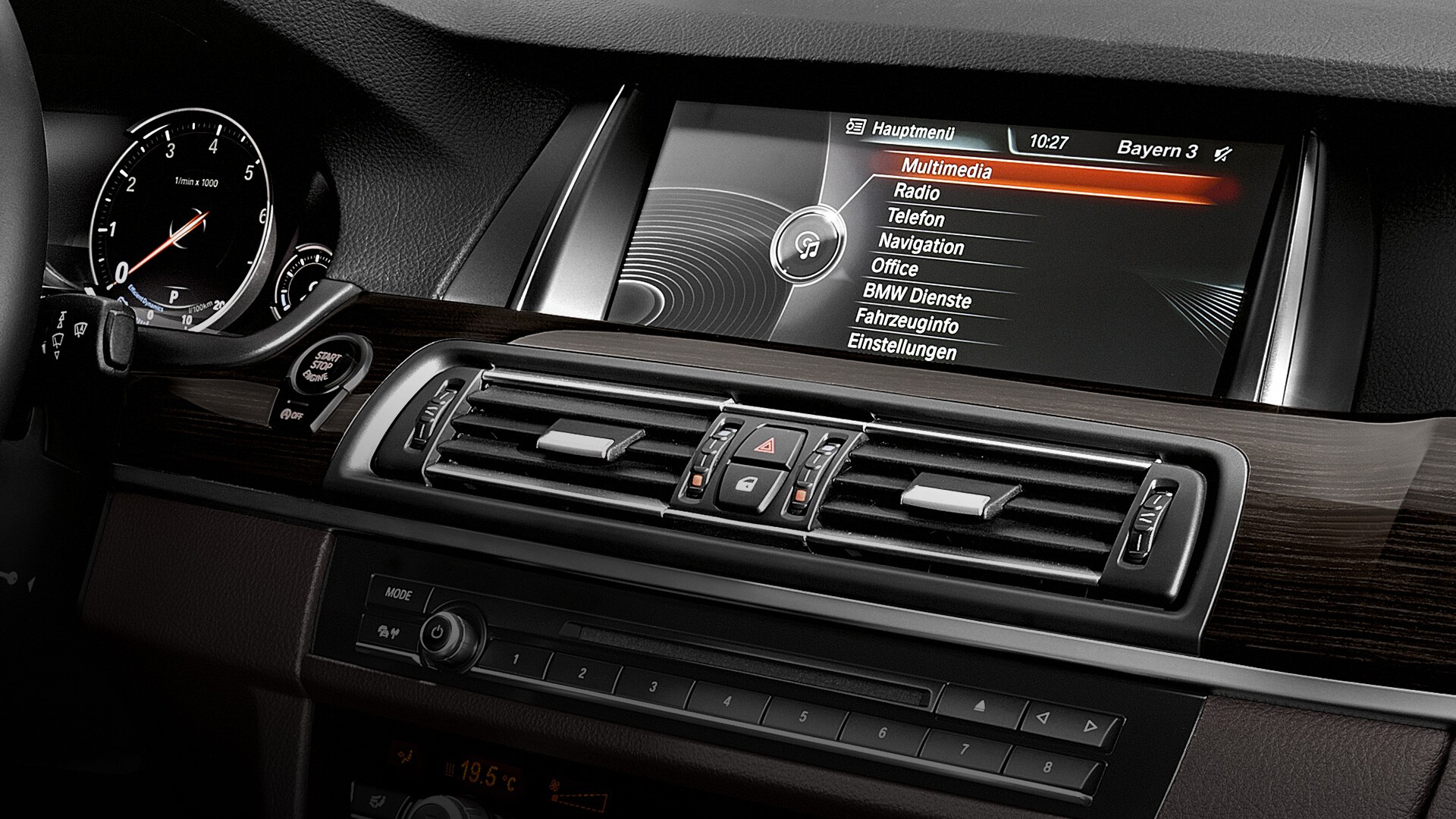 Information on Bluetooth® compatibility and BMW Software Update via USB.
Bluetooth® compatibility*.
The compatibility of mobile devices and the vehicle interfaces of your BMW (Bluetooth®, USB or WiFi) may vary greatly depending on the mobile devices. Compatibility depends on the hardware and software features of your smartphone or tablet. 
All BMW functions are based on industry-wide communications standards. If your mobile device does not support a standard, it may lead to restrictions in the range of functions. In certain circumstances, it may not be possible to operate your smartphone or tablet via the vehicle interface. In special cases, there may be sporadic disturbances. Factors that may play a role here: the size of the telephone book, the SIM card used, the specific network operator, deviating guidelines or the operating mode of the mobile device.
Please note that there may also be variations in the availability of functions for each country. BMW is not able to accept any liability for the unrestricted compatibility and functionality of your mobile device in connection with vehicle interfaces.
Software updates for your mobile devices may both remedy and cause incompatibilities. Should you have any queries in this connection, please contact the manufacturer of your mobile device. 
BMW Software Update via USB.
Any current incompatibility issue may also be remedied by a software update for your BMW. If no connection to your BMW is established, please try to delete the connections stored in the mobile device and the vehicle and establish a new connection.
If this procedure does not resolve the problem, you may check for updates for your BMW below.
Please note that an update via USB is only applicable to certain vehicles, built since 2008. Vehicles already capable of Remote Software Upgrade (RSU) cannot be updated via USB. RSU is available for most vehicles with BMW operating system ID7 and beyond.
USB Software Update: Download the update on a USB stick and use the USB interface of your BMW for installation.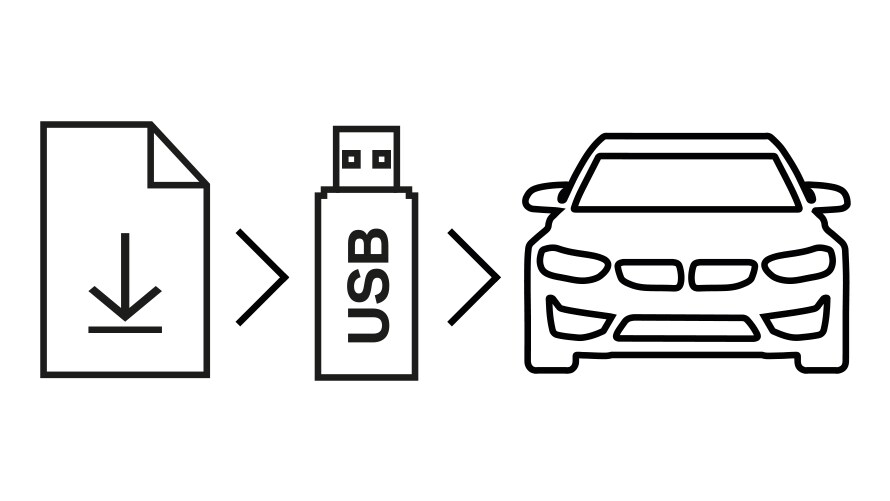 If problems continue to occur or no software update can be found despite an appropriate vehicle, please contact your dealer.
Processing of personal data.

Bayerische Motoren Werke Aktiengesellschaft (Petuelring 130, 80809 München, "BMW AG") processes the personal data you provided only in order to answer your request and for the purpose of a specific service. Where necessary, BMW AG transfers the data you provide to BMW sales companies in your domestic market. You will find additional details on the processing of your personal data by BMW AG in the Privacy Policy.
https://www.bmw.com/en/footer/legal-notice.html

*The Bluetooth word mark and logos are registered trademarks owned by the Bluetooth SIG, Inc. Any such use of the marks by the BMW Group is governed by a licence agreement.