HOW DOES THIS SOUND?
Why one kitesurfer is using his sport to stand up for nature: Hear more about Roderick Pijls's sustainable love of the sea in Changing Lanes, the official BMW podcast.
Apart from this and other narrated articles, Changing Lanes offers you fresh new episodes every week, packed with exclusive insights on tech, lifestyle, design, cars, and more – brought to you by hosts Nicki and Jonathan.
Find and subscribe to Changing Lanes on all major podcasting platforms.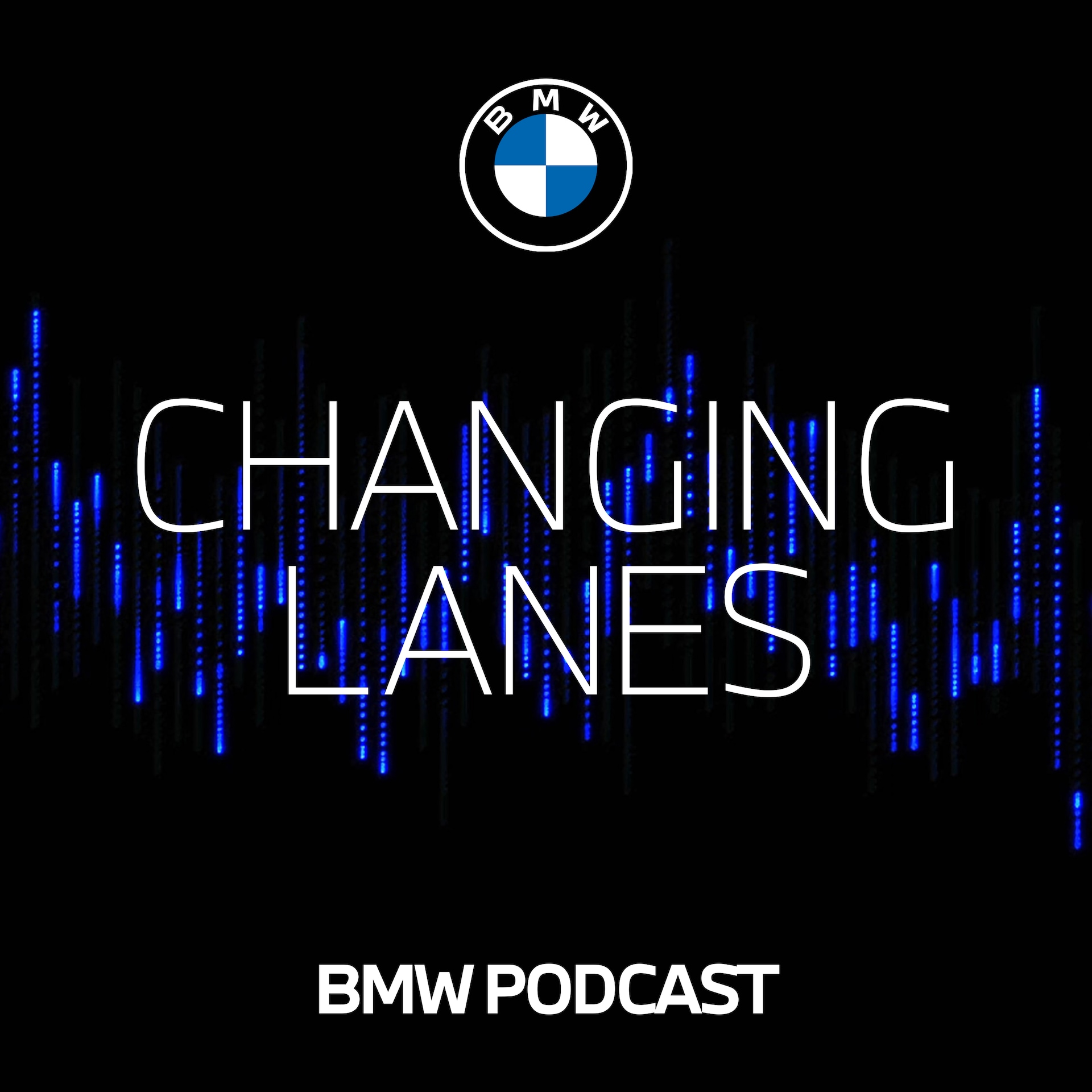 Roderick Pijls was 15 years old when he took his first kitesurfing lesson. It was the beginning of a lifelong passion. Since then, the 29-year-old from the Netherlands has kitesurfed in a volcanic crater in Iceland, on a toxic lake with a temperature of 140 °F  in Tanzania, and between ice floes under the Northern lights. Amidst the elements of wind and water, he feels perfectly at home. Roderick Pijls seeks out the world's most spectacular locations with the goal of making a difference. By showcasing nature's beauty – and also its vulnerability – with his kitesurfing, he aims to inspire people to take better care of the Earth and to protect it by making sustainable choices. Roderick Pijls himself is a prime example of this respect. One recent project saw him take a CO2-neutral trip from the Netherlands to the Lofoten islands – across the ocean by sailboat, then onwards by electric train and e-car. Now he's gearing up for his next major challenge. In 2024, he plans to represent his sport and take his message to the Olympic Games in Paris, where kitesurfing will be included as an event for the first time ever. We interviewed Roderick Pijls during a sporty drive in the new, fully electric BMW iX3– naturally, on his way to kitesurf at sea.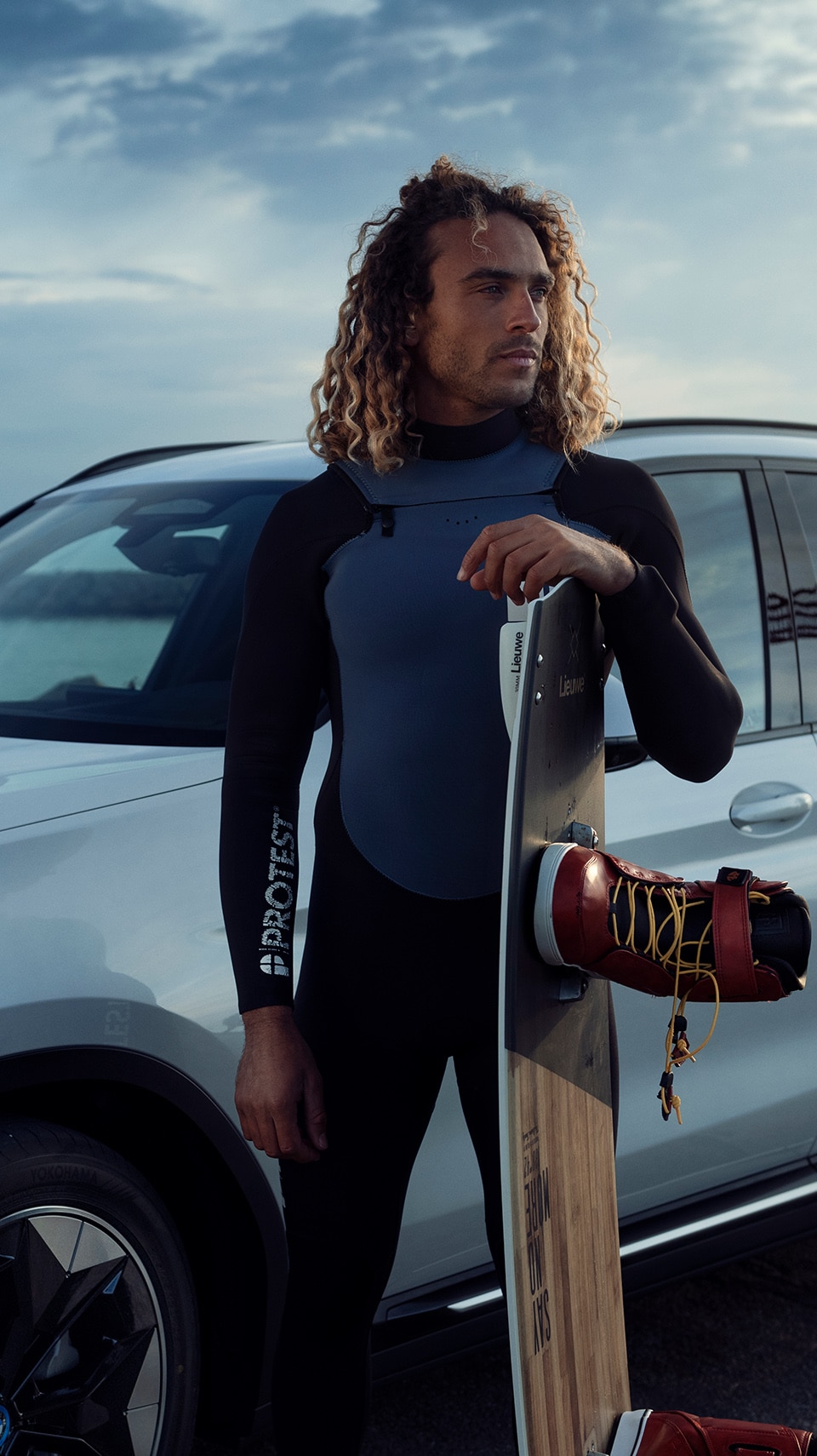 Mr. Pijls, in 2024, kitesurfing will be celebrating its premiere as an Olympic event. How does your personal itinerary look right now?

Roderick Pijls: I'm incredibly proud to be representing my sport on its biggest global platform to date. And it's also a great motivation. Right now, I'm in the middle of my preparation: I spend countless hours on the water, I read up on techniques a lot, and I watch competitions. It will be an adjustment, because normally I focus on the waves. But the Olympics will be all about speed, since we'll be taking a course marked by buoys like the sailors do. That requires specific techniques; you have to defend your position and get past the competition. I've mastered the techniques and the equipment, but these duels will be a whole new challenge. But that's exactly what I like: When you're right at the top and continually measuring yourself against the best in your discipline, it feels good to be a beginner again.
When did your special relationship with water begin?
I used to play field hockey until I discovered kitesurfing when I was 15. After that, I was hooked. These days, I spend more time on the water than I do on land. I love being out there and feeling free to do whatever I want. There are no limits. No red traffic lights telling you to stop, no playing field boundaries. Nobody tells me what I can and can't do, and it's this freedom that's so appealing to me. For me, the ocean and the water are like a second home, a comfort zone but also a place where I can keep on facing up to new challenges. The sea is never the same, and there are so many different aspects to it. The conditions are constantly changing. Every time I get on the board, the experience is different and new. I love playing with the elements like this. Not fighting them, not wanting to control or tame them, nothing like that. It's about moving with them, engaging with them. You feel so alive when you understand what an insignificant part you play in this gigantic natural spectacle.

Being able to experience the diversity of our planet so intensively through my sport is humbling. You become much more mindful of the environment in which you live.
Electricity consumption in kWh/100km (WLTP): 19.0-18.6
Electric range (WLTP) in km:  450-458
CO2 emissions in g/km: 0
Volcanic craters and ice floes are impressive backdrops for kitesurfing. Is it a special feeling to be able to pursue your sport in places that are only accessible to a few other people? 

One hundred percent. I don't get top marks for my performance at these unique locations – quite the opposite – but that's not what it's all about. I love making myself at home in unknown and sometimes extremely challenging terrain. Being surrounded by and at one with nature is a thrilling, indescribable feeling. Being able to experience the diversity of our planet so intensively through my sport is humbling and takes my breath away. You become much more mindful of the environment in which you live. We take so much for granted, and it's experiences like these that make you understand that it's really something extraordinary. I want to share this respect for our environment with others. 
Pursuing your profession and hobby in a natural outdoor arena is sure to provide inspiration in abundance.
That's true. Every day brings a new adventure. Sometimes the scene is dominated by 20-foot waves, or you suddenly notice a whale swimming by your side.
Do you ever get scared?
Luckily, I've never been afraid of deep water. And I never feel scared, even when I know that there are sharks close by. I'd rather call it a humble respect for nature and the elements. You feel a profound reverence; you know it's their territory, not yours.

Is that the attraction for you, being able to explore this unknown terrain with your board and kite?
Yes. For me, kitesurfing means adventure. Adrenaline. Once-in-a-lifetime experiences. But I also feel that my experiences, my travel, and my message can reach a public. I want to draw people's attention to the magical places that we have and need to protect. 
How do you find these locations?
I follow nature photographers on social media and draw inspiration from them. Or spend hours scrolling through Google Maps – that's how I spontaneously found one of my spots in Iceland, for example. I also follow the news and watch TV documentaries. I use all these impressions to create a bucket list, and then tackle it item by item with my team. Respectful communication and coordination is vital; we always keep in contact with local authorities and the people who live there. In Tanzania, for example, we asked to talk to the village elders before going on the water. I can't be a role model if I don't stick to certain rules.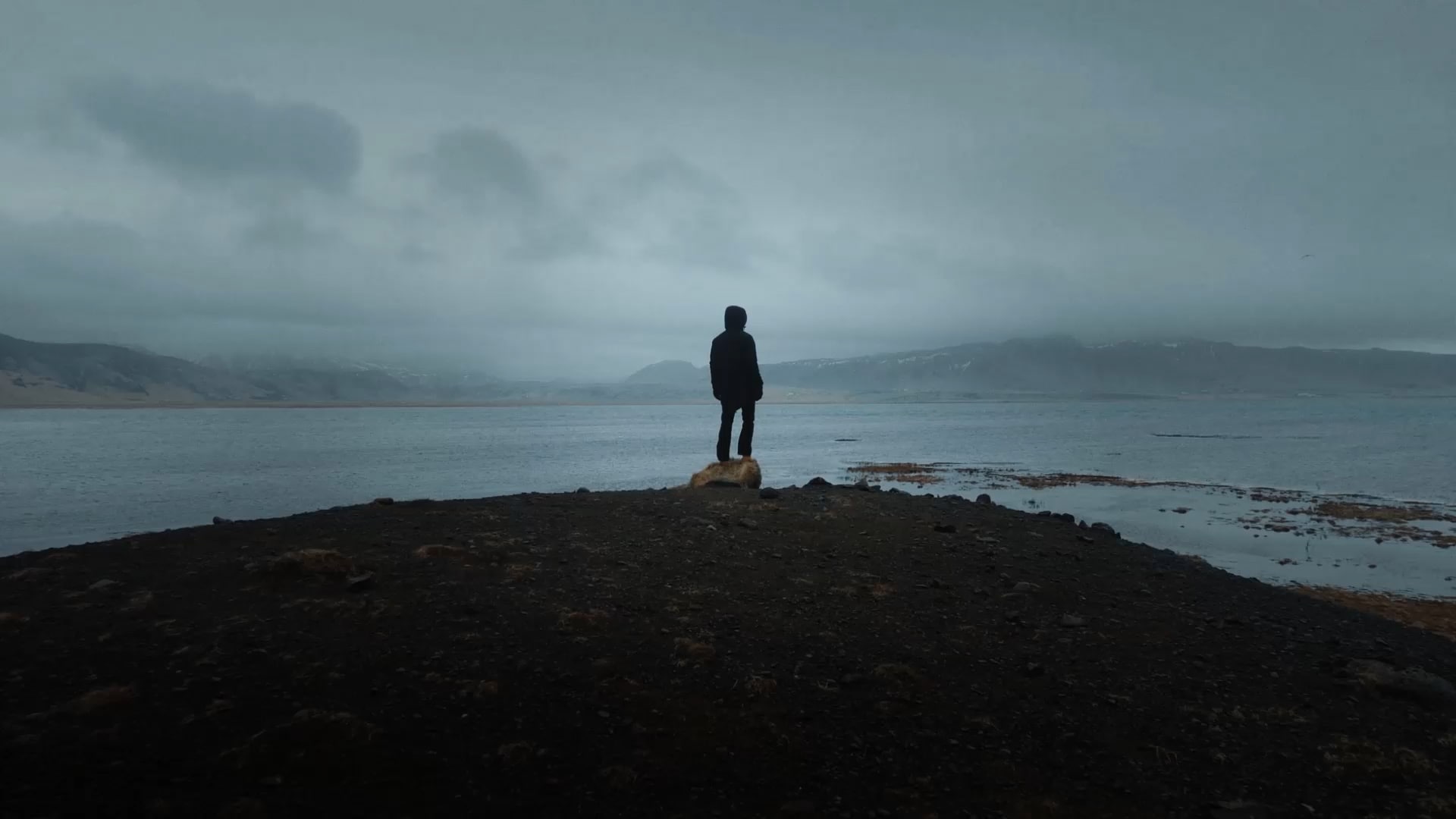 Appreciation of nature is something very close to your heart. For one project, you took a climate-neutral trip to the Lofoten islands in the north of Norway – by sailboat.
That was an unforgettable journey. I wanted to fulfill my childhood dream of seeing the Northern lights. Climate change is making this more and more difficult. We immediately decided to keep our carbon footprint neutral during this adventure. I found a skipper who supported what we were doing, and we set sail from the Netherlands at 10 o'clock in the morning. Neither my film crew nor I had ever sailed before. At about 8 o'clock in the evening, the skipper put the sheet rope in my hand and told me the boat was all mine. Perhaps because the circumstances were so unusual, that night was one of the most magical I've ever experienced. We were out there alone, nothing but water for miles around. The sky was clear, and every couple of minutes you could see a shooting star. But we also experienced the other side of the sea. Storms, rain, towering waves, hardly any sleep. It was intense and awe-inspiring. I felt like a small, modern-day Columbus sailing into the vast unknown. When we landed, I fell asleep right away and slept for several hours. Then we boarded an electric train, and switched to an e-car for the last leg of the journey. We actually made it.

Traveling through the Lofoten islands in an electric car must have been an impressive experience.
It was magical. You're almost alone in untouched, unspoiled natural surroundings. Like a movie backdrop. Driving on a road that winds along mountains and the rough seas is a dream for car fans. Behind every bend there's a new panorama; you stop to take pictures, and stop again to take more just a few miles later.

With sport mode switched on and the sound switched off, driving the BMW iX3 feels like sailing ten miles off the coast with the wind at your back.
Do you think there are parallels between kitesurfing and driving a car? Something like initial acceleration?
Yes, absolutely. The very first time the wave comes and you decide it's "go time." Like that unforgettable moment in Mauritius. The sun was shining, the water was crystal blue, there were big waves. The reef was about a foot below the surface. When I saw the giant wave coming towards me, my first thought was: I'll take a pass on this one. But my friends encouraged me, and I decided just to jump on. The moment the game begins, when the energy and adrenaline take hold of you and you feel that sheer freedom and joy: Those are the moments that keep me going. Sometimes, when the weather conditions aren't so good, I grab my kite and just surf out into the open sea. Sit on the board, watch the birds and seals that follow me, and absorb the nature all around me. In those moments, I am completely free. I also get this feeling when I drive to places like these in the BMW iX3. With sport mode switched on and the sound switched off, driving feels like sailing ten miles off the coast with the wind at your back. Nothing but silence around me and a strong wind in my kite.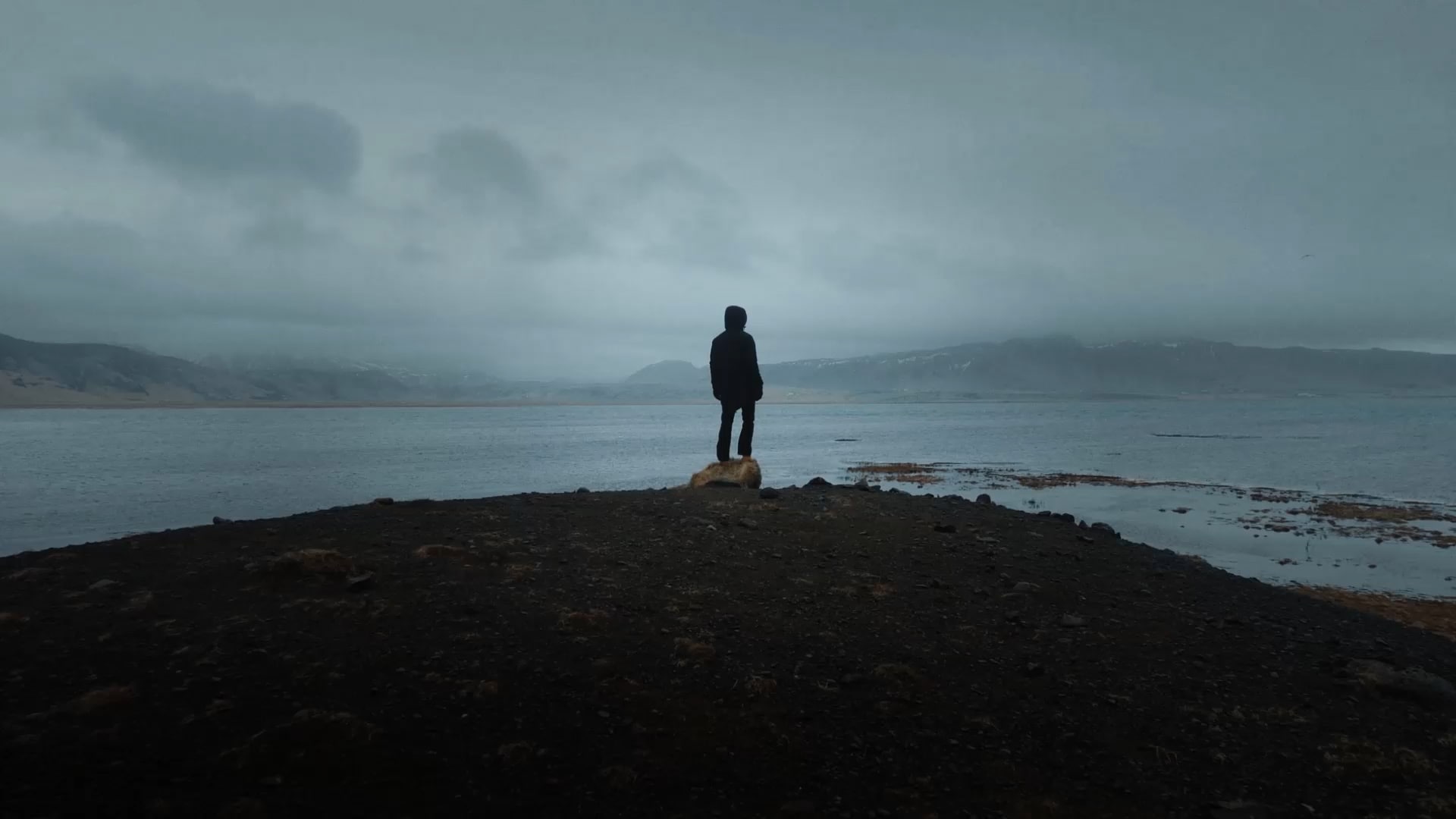 Your mode of transportation on land is also a conscious choice.
My choices are very conscious. I want to know how sustainable a product really is. For me, it's also important to know what a brand stands for and what contribution it makes to the world. That's why I drive BMW: they focus on sustainability throughout the production chain, from the raw materials used for the battery and the production fueled by wind and solar power down to seat covers made of recycled plastic.

You want your experiences to inspire people to make sustainable choices in their everyday lives.
I want to show people the beauty of nature through my sport and convince them that we have to preserve and protect it at all costs. It's easy to point at other people and say we'll start when they get started. But we can achieve such a lot just by doing small things like rethinking our behavior. I'm not in a position to demand things from people; I want to give them inspiration and motivation, show them how easy it is to make a crucial difference. Making sustainable choices really isn't that complicated. Take your own bag with you when you go shopping, for example, try falafel or vegan food instead of steak, and use electric transport whenever you can. This dynamic is like a leap forward – something quite new. Yet somehow familiar. You have to change your mindset, take the plunge and get started. There's no better time to change than right now!

Author: Markus Löblein; Photos: BMW; Video: BMW