Vanessa Mientus sits in a heated construction cabin, leaning over plans spread out before her. Around the cabin is nothing but derelict land and a building site in the middle of dusty nowhere. Her current job is located around 20 miles south-west of Mexico City. Mientus is building a new racetrack near the city of Toluca - population 500,000. And not just any racetrack, either: she is building the México Speedway Drive Resort, a luxury private circuit exclusively for 600 club members (➜ Read also: Places for races of the super-rich).
There isn't much of a playground for millionaires and billionaires just yet though. The next section is due to be finished in a few weeks' time. Excavators and workers bustle about the site. In the middle of it, Vanessa Mientus supervises everything as site manager.
Racetracks are major projects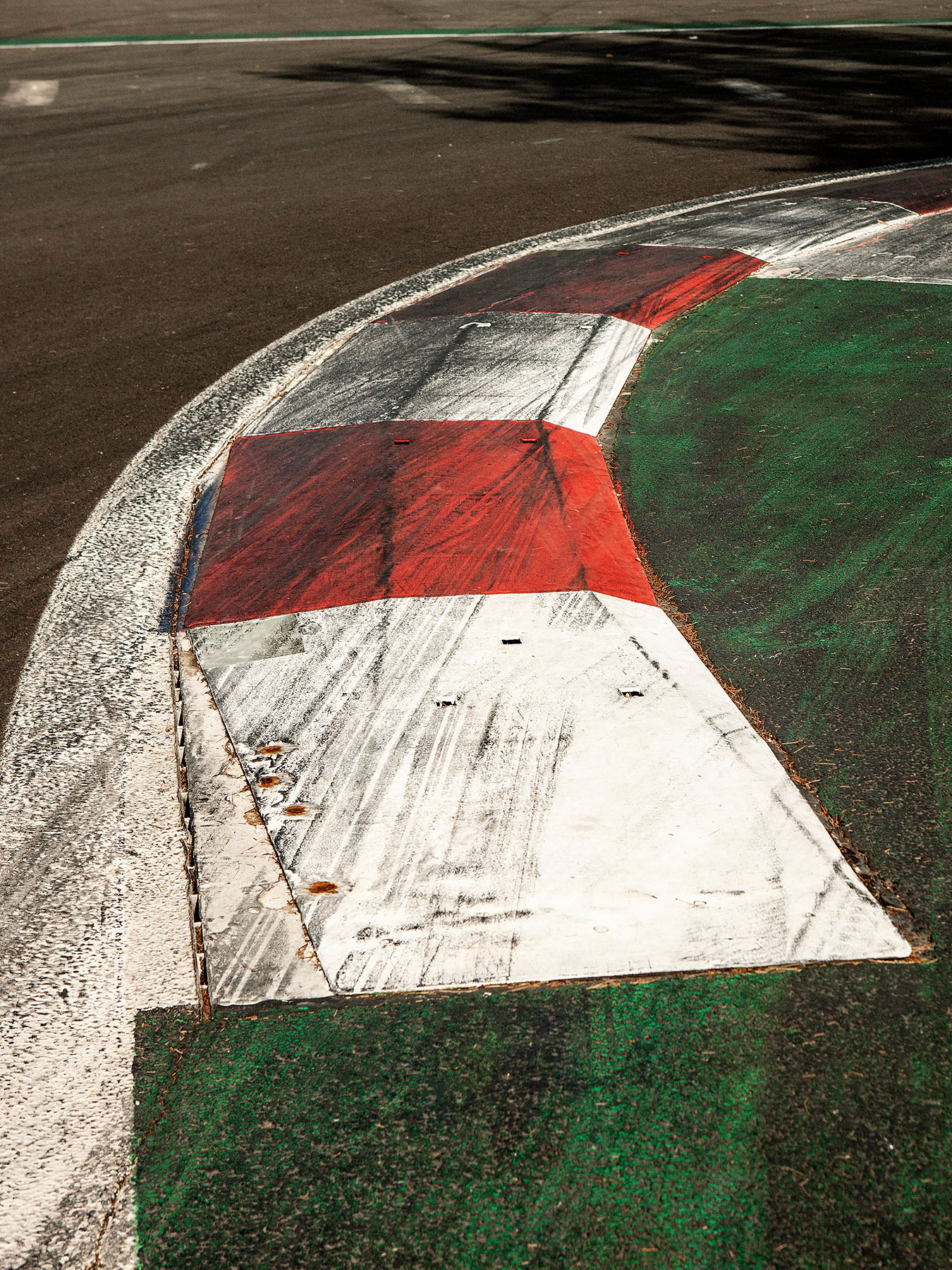 The 39-year-old German has already worked on Formula 1 tracks on multiple continents. The design and construction of racetracks is considered one of the construction industry's ultimate disciplines. "If you start from scratch, it takes about 18 months from concept sketch to the groundbreaking ceremony," Mientus says. The complicated thing is that almost all new racetracks are built far outside city limits due to the noise and their size. This requires the establishment of a whole new infrastructure, including access roads and an electricity supply.
The topography, the property boundaries and the local building culture are some of the biggest influences on the architecture and the course layout. There's one last, not-to-be-forgotten factor though: the purpose. Is the circuit intended to be a universal track for multiple different racing series, or a specific course for a particular motor race? For Formula 1 races, a long straight and hard braking points are required in order to make overtaking possible. Motorcycle courses, on the other hand, are characterized by many more rounded curves (➜ Read also: 12 pro tips: How to find the racing line on any corner).
Far more than just a racetrack
"The overall planning has to include not just the racetrack itself but also the conception of the event," explains Mientus. "Where are the drinks stalls going to go? What about the paddock? Where is the security fence going to be put up? How can the grandstands be cleared within eight minutes during a thunderstorm without creating mass panic? And how will spectators get to and from the motor race as smoothly as possible?"
Mientus explains how the demands of visitors have changed dramatically – they don't just want to follow the race anymore, they expect all-round entertainment. "30 years ago, spectators got drinks and something to eat. Nowadays, Justin Timberlake appears at a Formula 1 weekend. That takes some logistical juggling," Mientus says.
I always have the master plan in mind. I find the flaws and fix the potholes so that everything runs smoothly.
Potholes in the planning
As site manager for the México Speedway Drive Resort, Mientus liaises between the investors – who have no involvement in motor racing – the construction companies, and the service providers. Her task is coordinating them all. "I always have the master plan in mind," she says. "I find the flaws and fix the potholes so that everything runs smoothly."
The master plan for this track was already in place when Mientus took over the job. But she soon discarded it, as there were a lot of things that just didn't fit in with the location. There are also quite a few details that Mientus will only decide in the course of construction. And then reject them again, rethink, improvise, make compromises and find solutions. This is the challenge that drives the perfectionist site manager.
Once completed, the 86-acre site will be home to a 2.4-mile motor racing circuit and around 45 luxury villas. From the living room to the racetrack – a dream come true for any car fanatic. How do you get into a project like this?
From university to the world of Formula 1
It all began in 2007, in the German city of Aachen, population 250,000. Vanessa Mientus had just finished her degree in architecture and was looking for a job. She initially planned to go out into the wider world, but then got an offer from civil engineer Hermann Tilke. With his Aachen-based company Tilke plans and builds hotels, malls and hospitals – as well as being the world leader in the design and building of racetracks. Abu Dhabi, Malaysia, Bahrain, Austin – Tilke's firm was responsible for developing almost all of the newer Formula 1 tracks (➜ Read also: The most spectacular street circuits in motorsports). The offer was a tempting one, and Mientus decided she would start her career in Aachen after all.
Up until that point, Mientus had had no contact with motor racing. Suddenly, her life now revolved around the race car, track bends and asphalt. This was a challenge. She often had to ask questions, and there were occasions when she made mistakes. Like the time when, in a major meeting, she asked what the "red and white things" on the edge of a racetrack are called. Curbs. But Mientus didn't let any embarrassment get in her way. She meticulously acquainted herself with the subject until she understood every last detail.
Fighting her way to the top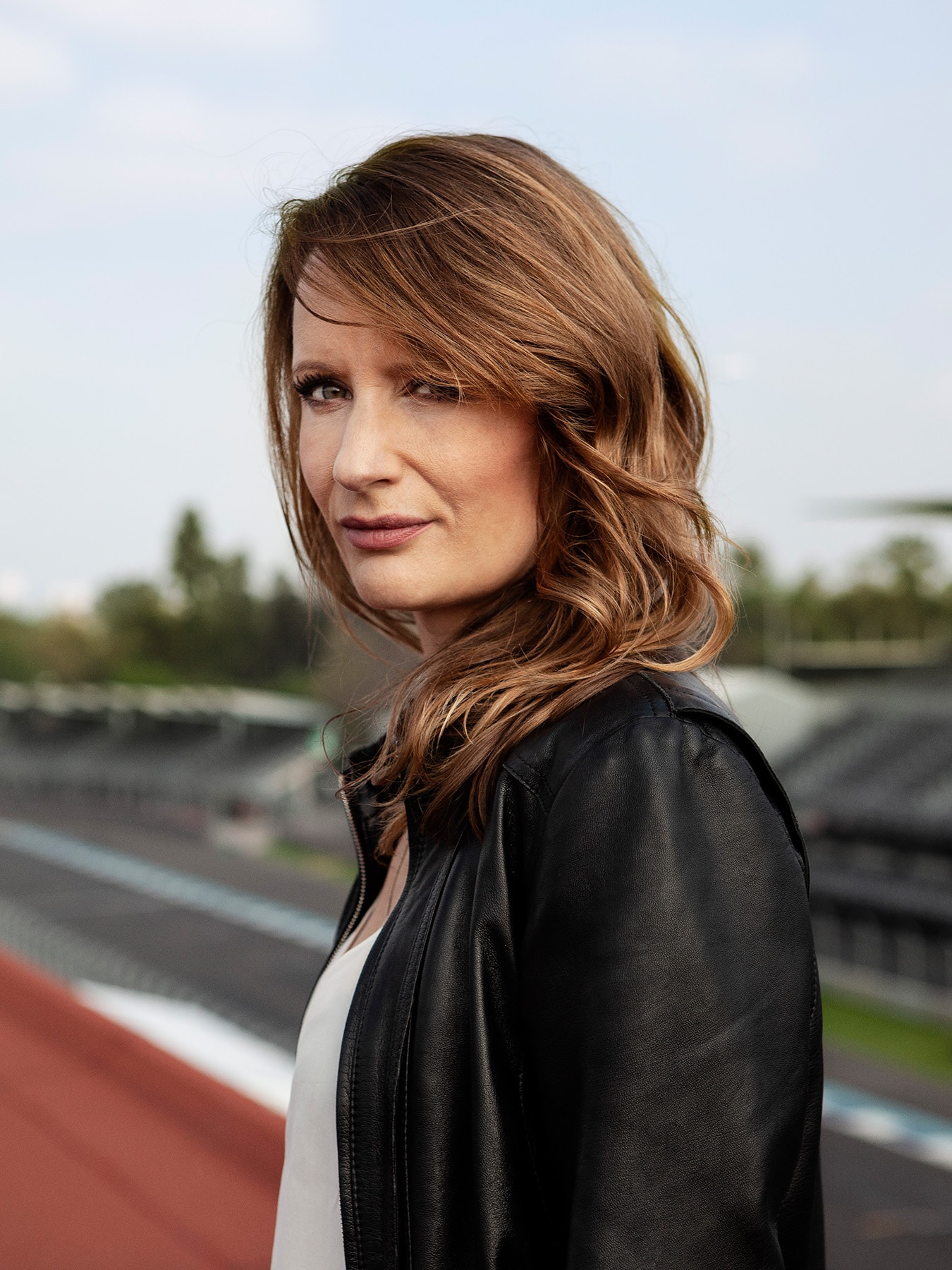 Mientus' work is made even more difficult by the simple fact of being a woman. Women are not only rarely represented in the Formula 1 world, but also in the construction of racetracks. And especially so in management positions. While the technology is all very much 21st century, many of her male counterparts' attitudes are not. Many treat her with condescension, doubting her competence. It's not uncommon for Vanessa Mientus to be mistaken for someone's assistant.
It's a frustrating, exhausting battle. Especially mentally. "I've been known to shed a tear or two in the car after work," she says, "but it all just makes me stronger." The role of the exceptional woman breaking into the established phalanx is clearly not one she enjoys. Why does gender have to be such an issue, she asks herself. At the end of the day what matters is how the job gets done.
The first race – an amazing feeling!
When Formula 1 cars hit the Yas Marina Circuit in Abu Dhabi – the first racetrack Mientus worked on – for the first time on November 1, 2009, she was sitting proudly in front of her TV in Aachen. It's a crazy feeling, she says, to see what you've worked sleepless nights for. Yet there remained a nagging thought in her mind: maybe she still needed to get out of Aachen and into the big wide world?
In the spring of 2014 her chance arrived. She was to travel to Mexico City, and straight away. The Autódromo Hermanos Rodríguez, the former home of the Mexican Grand Prix, was to be awoken from a slumber of more than 20 years and brought back up to scratch for a Formula 1 race. Vanessa was quick to realize that if she wanted to move forward in her industry, she had to seize this opportunity.
Her first few days in Mexico City were overwhelming: she found the country loud, colorful and hot. Mientus was thrilled by the Mexicans' euphoric love of motor racing. She was soon infected by their lust for life. Just as quickly, she immersed herself in Mexican culture and learned how to adjust, but also how and when to make the most of her German principles in construction management.
From backward step to dream job
When the remodeling of the Autódromo Hermanos Rodríguez circuit in Mexico City was complete and the Formula 1 Mexico race was done, Mientus had to return to Aachen. She landed back in Germany in the middle of dark, rainy November. Sitting at her old desk staring out of the window, Mientus missed Mexico. Her return home felt like a backward step.
So she started looking for jobs in Mexico. She was looking in a small market, though. Worldwide, a new track is only built every year or two, if at all, Mientus explains. For that reason, there's fierce competition for the big-money projects. Many also end up being put on ice, due to wars for example. In recent times, Formula 1 tracks have often been built in politically unstable countries looking to prove themselves in the world's eyes with such a prestigious project.
But then, suddenly, there was an offer: to manage the construction of a racetrack. In Mexico. Mientus' dream.
Asphalt isn't really that exciting in itself, but I can't help noticing it makes my heart skip a beat!
Round two in Mexico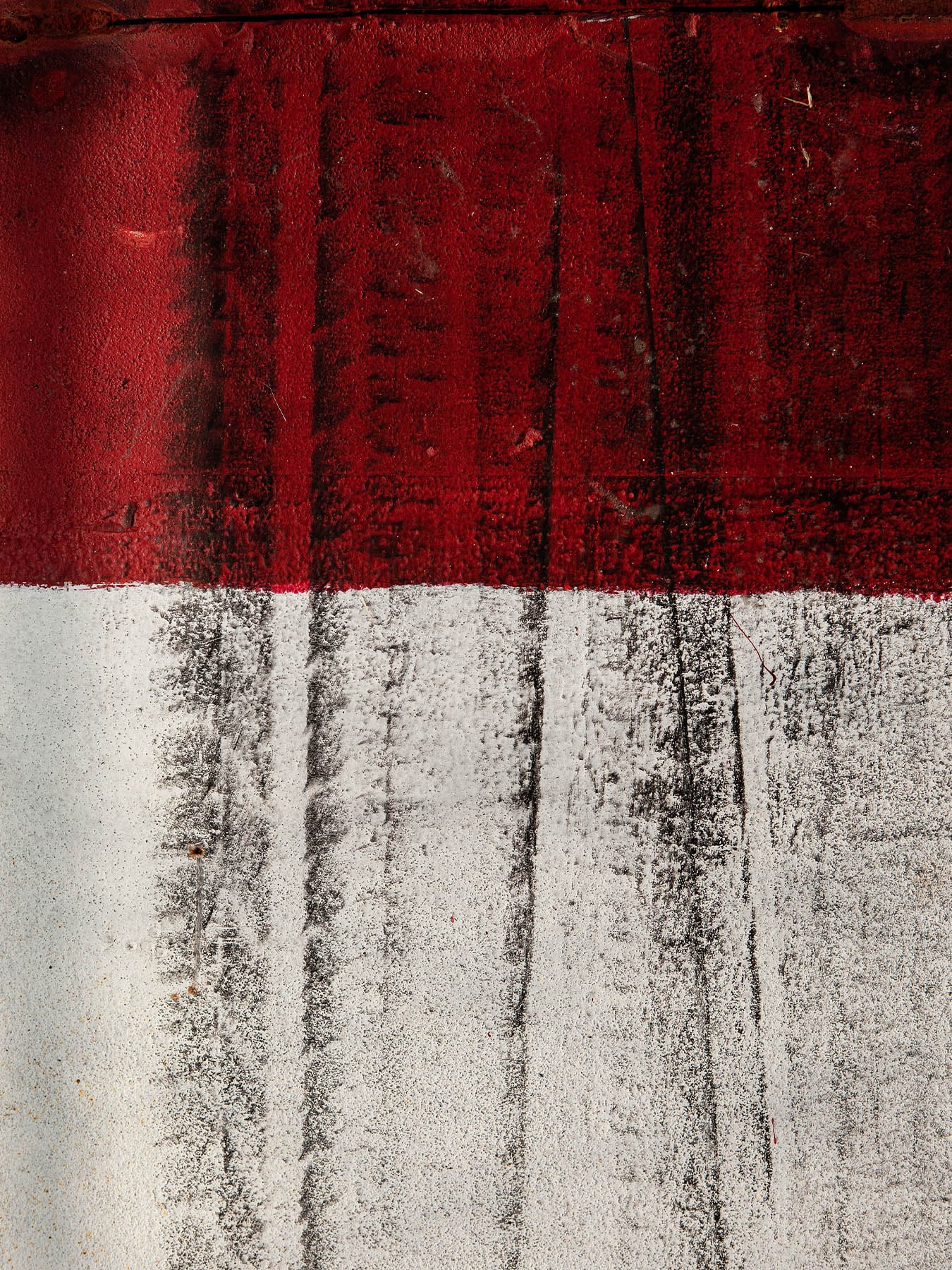 She immediately applied for the role of site manager at the México Speedway Drive Resort – and got the job. She had the best references and an established network of contacts, and had worked out how to succeed in this male-dominated industry. Nevertheless, the decision to take her dream job wasn't an easy one: "I was 35, and while friends and acquaintances in Germany were getting married, having children and building houses, I decided to up sticks to Mexico – with nothing to my name there." Risk instead of security. She took the chance.
For three years now, Mientus has been back in Mexico City. She has been preparing for the construction of the luxury motor racing club, where work has been underway for a little over a year. She's also switched sides for this job: whereas before she had worked as a service provider, she now coordinates the work of exactly those kinds of companies on the client's behalf. And she does it alone, with no team behind her to rely on.
What's more, Mientus has a second new job: alongside overseeing the construction of the motor racing club, she also manages track operations at the Autódromo Hermanos Rodríguez, the Formula 1 racetrack in Mexico City, the renovation of which she was involved in. Her job there is to ensure that, before a race, everything meets the standards of the elite level of motor racing, especially in relation to safety. This work, too, is something for which she is solely responsible for the first time – and it makes her nervous before every race. "Your heart's in your mouth. The reality is it's an extreme level of responsibility." That's why she checks everything she works on a thousand times, until she is absolutely sure that everything is as it should be.
A heart for asphalt
What is Vanessa Mientus most pleased about? She finally has her container cabin on the motor racing club construction site again. Trudging over the site, she monitors the progress of construction. "When you've had enough of computer work, you just go out, check on the work, take photos, write a report. It's never boring here." Every day, Mientus walks many miles under the Mexican sun. The construction site is vast.
The México Speedway Drive Resort is due to be completed in just over a year's time. Mientus will then assume responsibility for track operations there, too. She will decide how the track is used, at what intervals and under what rules. Then what? Mientus waves the question aside. She doesn't want to think about that until she's crossed off the México Speedway Drive Resort project.
"I'm going to finally finish my architecture dissertation, which has been lying on my desk for years." One thing is certain – it will be something involving asphalt. "Asphalt isn't really that exciting in itself," Mientus says. "But I can't help noticing it makes my heart skip a beat!" But whether Hamilton or Vettel wins, she really doesn't take it to heart.
Author: Tanja Lemke, Markus Löblein; Photos: Carlos Alvarez Montero
Satellite images courtesy of Planet Labs Inc.