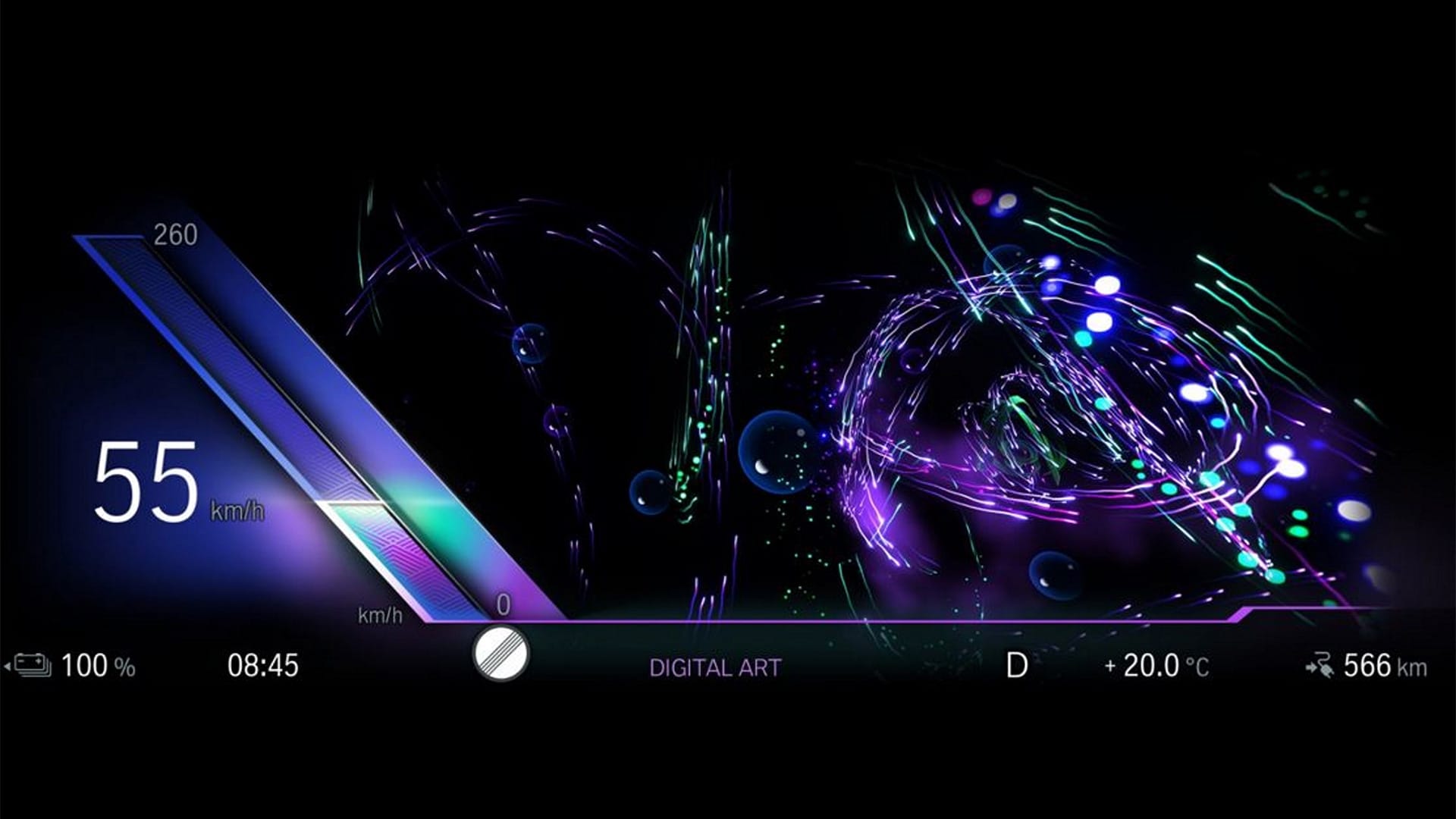 My Modes enhance the visual, audio and digital experience in your car. A touch of a button or a voice command coordinates drive and chassis control, lighting mood and sound colours as well as the colour scheme and graphics of the BMW Curved Display – personalising everything from the ground up. The mood in the car can be transformed in the truest sense.
"Quantum Garden", the artistic work created by Cao Fei and displayed on the BMW Curved Display, explores the permanent interrelationship between different actors and areas of life in a globalised and networked world.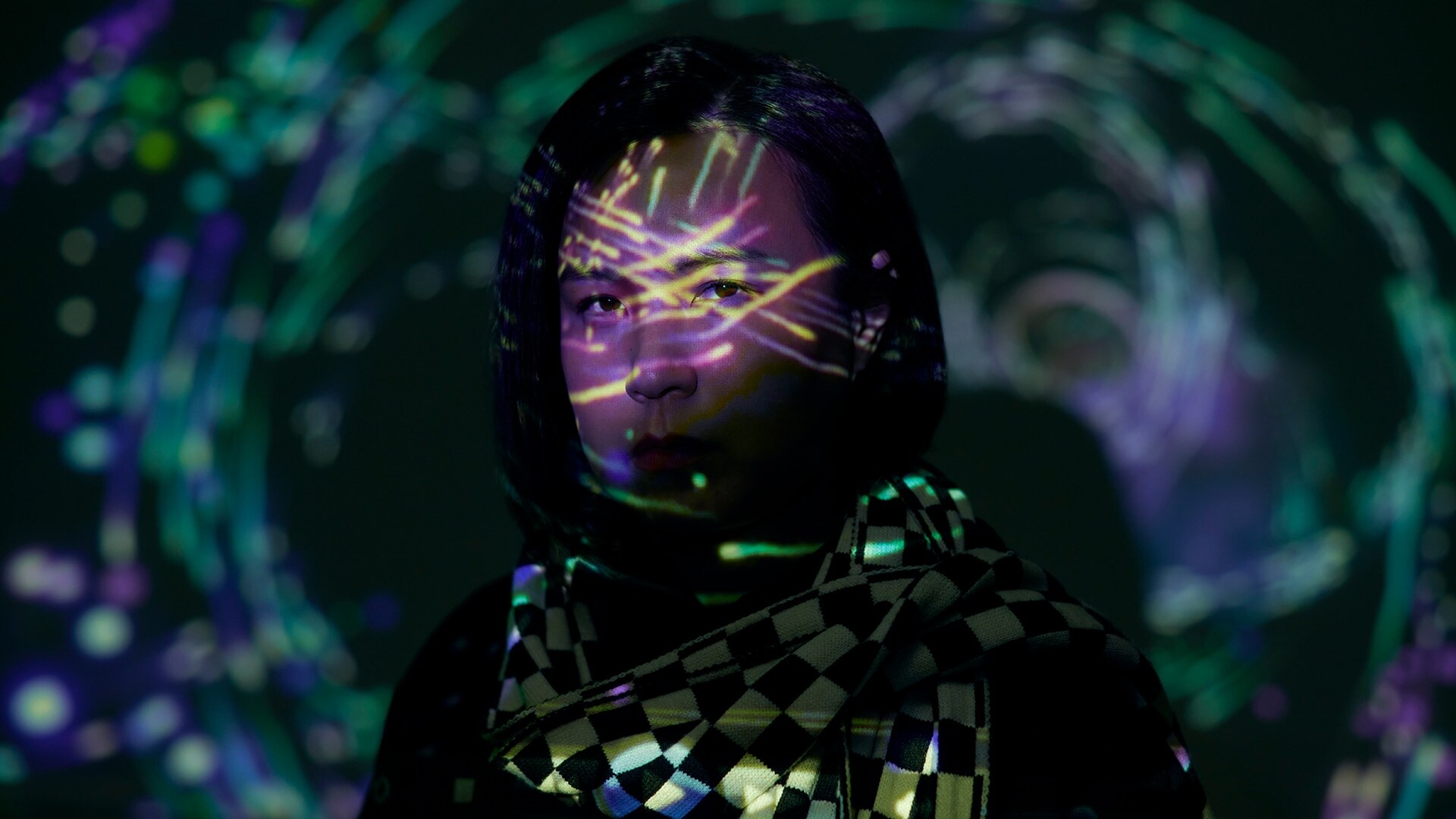 The Digital Art Mode gives the BMW driver the chance to experience the ever-changing digital landscapes of a multifaceted universe in a screen world, where abstract poetry and sensory pixels intersect. Its network of open-ended spectra are connecting our hearts to the call of goodwill from the depths of the universe.
It was a logical continuation of Cao Fei's creative work to cooperate with the BMW Group on the new Digital Art Mode: in 2017 she created the 18th BMW Art Car. Her racing car designed using augmented reality is now being followed by integrating digital art into the interior of production vehicles.
The first digital artwork in a BMW meets the most powerful all-electric BMW M
Digital Art Mode can be experienced in the BMW iX M60 at CES. Art Mode can be configured ex works in selected BMW vehicles during the course of 2022 or integrated subsequently via a remote software upgrade.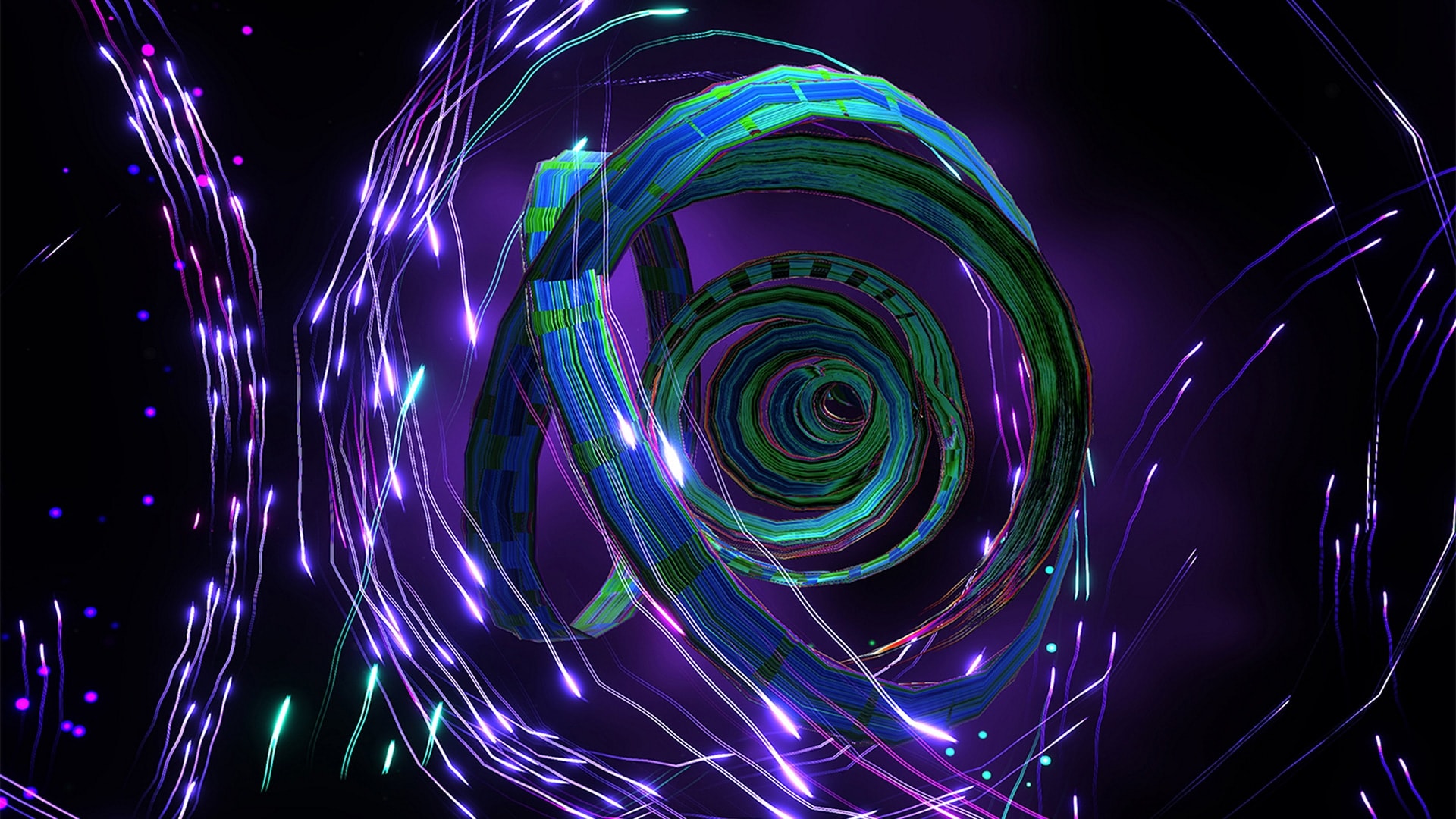 For the first time, we are bringing digital art into the car as an integral element of the driving experience, using innovative technology to make mobility an individual, highly exclusive and emotionally powerful experience.
Christoph Grote
Senior Vice President Digital Car, BMW Group