HOW DOES THIS SOUND?
You can also listen to this article via Changing Lanes, the official BMW podcast. 
Apart from this and other narrated articles, Changing Lanes offers you fresh new episodes every week, packed with exclusive insights on tech, lifestyle, design, cars, and more – brought to you by hosts Nicki and Jonathan. 
Find and subscribe to Changing Lanes on all major podcasting platforms.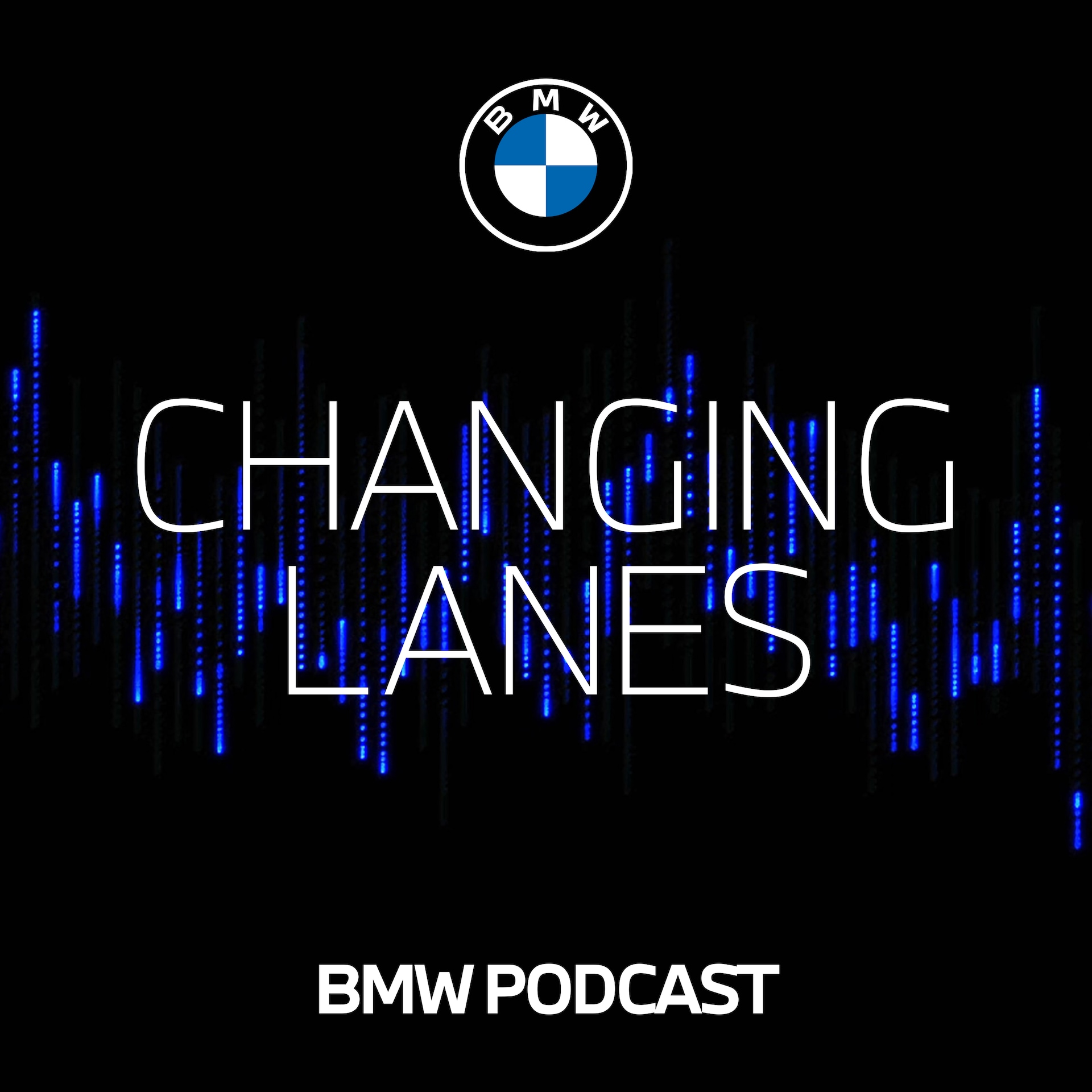 McCurry's rise to stardom famously began with a backpacking journey through India, Pakistan, and Afghanistan at a time when rolls of film and long nights in the darkroom were every photographer's bread and butter. 
With the help of a group of Afghan refugees, McCurry made his way into Afghanistan at the height of the Russian invasion in 1984. There, he documented the brutality of the invading forces and hardships faced by those left behind in the turmoil. One of those photos, Afghan Girl, made the cover of the June 1985 issue of National Geographic, cementing McCurry's reputation as one of the most important visual storytellers of our time. 

Fast forward through nearly four decades of a truly iconic career, and we find McCurry travelling yet again, this time to the Scottish highlands: serene, fierce, untamable. This trip is a far cry from those early days in the Afghan refugee camps. But as we learn when we sit down with the photographer for this interview, there are still a few things to be excited about. 
"I have Scottish blood in my veins," McCurry reveals. "I find it fascinating to think about how my ancestors lived their lives here, maybe as shepherds or farmers."

McCurry has traveled to these lush, open plains at the brink of the North Atlantic to document the landscape. Accompanying him on his journey is the BMW iX. As an SAV built for comfort and performance, it's the perfect companion for these remote lands, where wind and weather (➜ Read more: Crossing the alps with road bikes and the BMW iX) tend to be in charge.

"I love the mountains here," McCurry says when asked about his motivation for the journey. "But there is also something about the unpredictability of the weather and conditions here that makes it so exciting. It is absolutely breathtaking." 

Electric range (WLTP) in km: 372-631  
Electricity consumption in kWh/100km (WLTP): 23,0-19,3  
I think photographs need to take us on a journey. Make us feel something: laughter, happiness, sadness, joy.
One might think that terrain like this also presents a challenge. Photographers will know the importance of choosing the right gear and equipment for such projects. But as we learn, McCurry's approach is refreshingly relaxed. 
"I travel in a very minimal way," he says. "I brought a rain jacket, gloves, a hat, tripod, hard drives and a couple of Leicas. I usually also work with just a couple of lenses: a 24-90 millimeter and a 16-35 millimeter. I work in a small range and have done that for years; it covers everything that I see." 

And McCurry has truly seen a lot. He has traveled and worked on all seven continents and counts Yemen, Ethiopia, Bhutan, and the Himalayas as some of his favorite places. 

In many ways, the windy, rolling hills of Scotland are far removed from these outer rims of civilization as most of us know it. So why Scotland? What is it about this place that has lured the master photographer back north? The answer is short, but powerful in the most literal sense: windmills. 
"I think we as humans do need to think about alternative sources of energy (➜ Read more: Sustainability in every car BMW builds), like these wind parks," he says about his main subjects for the trip: the tall, solemn towers of white that will now be captured in McCurry's compositions forever. "Certain parts of the world, like Scotland, have great conditions for this, and I was very happy to be able to visit and photograph this on this journey."

Ultimately, alternative energy use is a game of adaption and of reimagining what we think we know. Adaptation has also inevitably played an important role through the long career that has allowed McCurry to grow as a professional and person. The same is true in Scotland: The BMW iX was not merely a means of transportation for McCurry and his crew, but also found its way before his lens as he documented it amidst the landscapes - a new challenge for someone who has primarily made his name photographing people and places. 
"I wanted to show the car in the context of this wild, beautiful location," McCurry says of the task. "It's such a beautiful object, and it was a pleasure to photograph in such a spectacular landscape. I think photographs need to take us on a journey. Make us feel something: laughter, happiness, sadness, joy … and with landscapes, I think you need to go 'Wow, I want to go there.' It must be interesting; it has to be dramatic. It has to take your breath away." 

Perhaps it is exactly this - the ability to take our breath away in a split second - that makes McCurry and his pictures stand out. Even among the very best, his name still has that special ring to it that allows us to instantly recognize his trademark style and sense of human fragility and drama. This is no coincidence, even if he only reluctantly admits to it. 
When pushed for a few words on his own success, he says: "I strive to make pictures that tell a universal story, which I think people respond to because they have an emotional component." 

But more important, he stresses, is grit, persistence, and above all, curiosity. 

"You must love what you're doing," he adds. "But ultimately, it takes a lot of work, and a lot of passion."

A trip to one of the windiest and most remote corners of Europe may sound like a lot of work, too. Roads can be tricky and conditions can be unforgiving for a single human being trying to make his way to the next hilltop while lugging a camera and tripod in the hope of capturing that perfect moment of light, shadows, elements, and time. Many will fail under such circumstances. In this sense, it is helpful not to expect too much, McCurry says.
"I try to keep an open mind and not over-prepare. I do have basic knowledge of the area when I go somewhere, but I don't want to be disappointed through some preconceived idea of where I am going." 

And what if you do fail, after all? McCurry will know better than most that sometimes you simply just don't get the shot. Some days, things simply don't work out. 
On those days, whether you're hunting the next magazine cover at the fringes of society; braving the elements to meticulously set up your gear for that one magical moment during the golden hour; or as here, you find yourself in the windy Scottish hills at the feet of white giants; it might help to keep in mind that maybe, after all, they're just pictures. 

That might suggest that the human truth that has made McCurry's photography an unparalleled success over the years is really about something else entirely. It could be about something as simple as the joy of the journey itself and the happiness it brings you.  

"My happiest moments have been in the wilderness, in nature. Just being able to be there, alone, hear the sounds, look around you. Just being grateful to be alive in this incredible world that we live in," he says. "It doesn't get any better than that."
Photographer Steve McCurry traveled to a handful of handpicked destinations in Scotland, accompanied by a behind-the-scenes crew and the BMW iX. Here are the places he visited:  
Alladale Wilderness Reserve: An award-wining location and part of National Geographic's Best of the World: six places to rediscover nature for 2021 and beyond. This private estate offers accommodation, activities, and events, and is heavily invested in sustainability activities in the area, including extensive tree planting, peatland restoration, outdoor learning for teenagers, and multiple wildlife projects. 
The Novar Estate windfarm: Located on the Novar Estate, this family-run estate is a thriving Highland getaway, stretching over 20,000 acres and including farmland, forestry, hill, shooting, fishing, and most recently, alternative energy enterprises. 
Wyvis Estate: A unique family estate with its own hydro dam, which among other things heats the swimming pool on the premises.  
The Cruachan Hydro Dam: Built in the 1950s, this pumped storage hydroelectric power plant is in a "hollow mountain" and supplies significant amounts of power directly to Glasgow.
Author: David Barnwell; Photos: Steve McCurry, Robert C. Brady; Video: BMW