Always stay up to date
Innovative mobility, exciting trends for the future and high RPMs: Subscribe now to get notified of new content.
Subscription successful.
Subscription failed. If you need help follow the link for support.
HOW DOES THIS SOUND?
You can also listen to this article via Changing Lanes, the official BMW podcast. 
Apart from this and other narrated articles, Changing Lanes offers you fresh new episodes every week, packed with exclusive insights on tech, lifestyle, design, cars, and more – brought to you by hosts Nicki and Jonathan. 
Find and subscribe to Changing Lanes on all major podcasting platforms.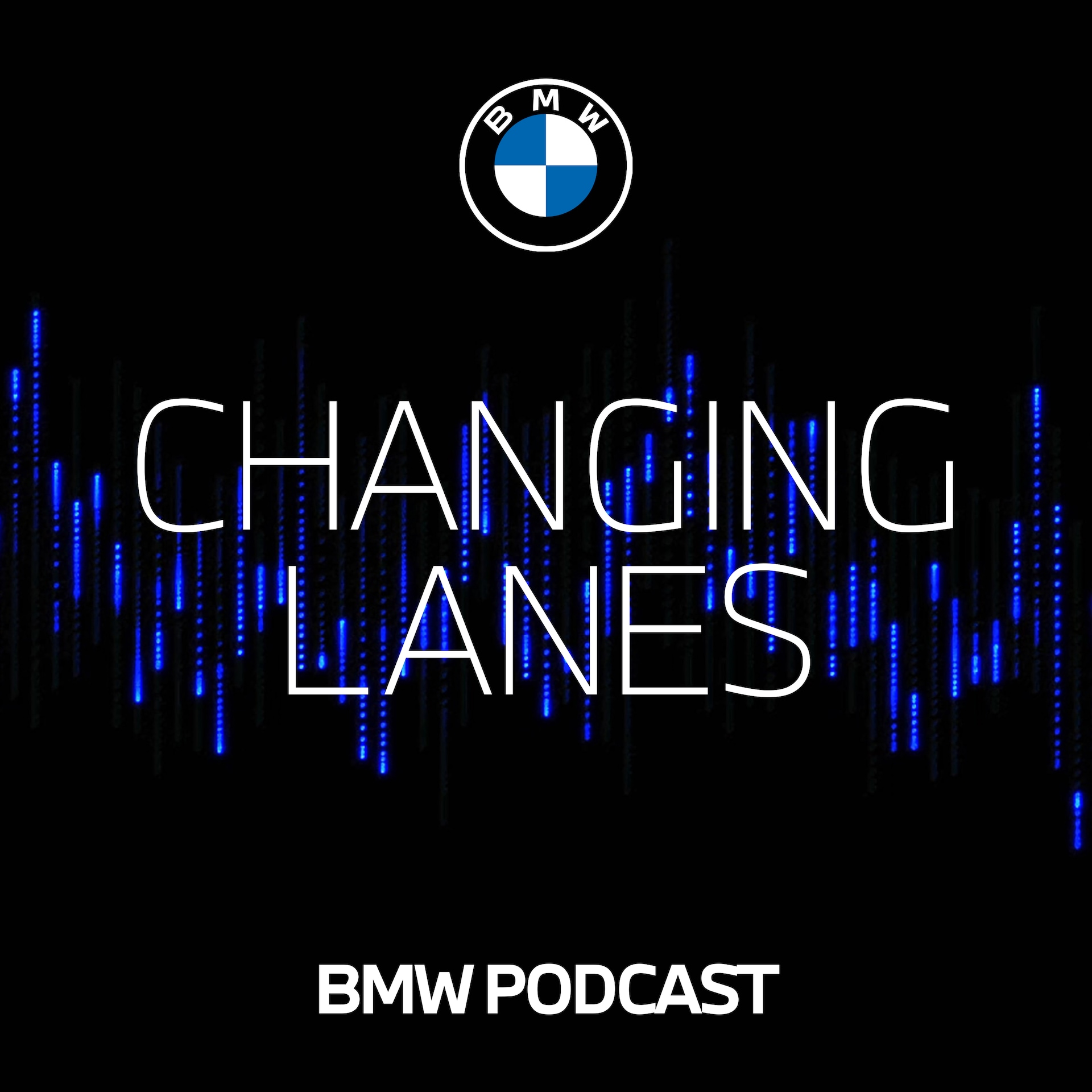 In July 2021, BMW finally lifted the veil on two very special concept cars that had until then been kept hidden from the public eye: the BMW ICE and the BMW ZBF 7er. Kept under lock for decades, these two BMW concepts each tell a story of BMW engineering and the design expertise of their respective eras. And now, after years in the shadows, they were revealed for all to see.
The BMW ICE – or Integrated Concept Engineering – was designed in 2004 by BMW Designworks USA, based in California, led by Eric Goplen. The running prototype, however, was built by BMW in Munich. This sturdy, sporty two-door coupe is best described as a Sports Activity Coupe, or SAC – a multi-use compact vehicle, perfect for handling the ins and out of the breezy California lifestyle of the early 2000s. Sitting on four large wheels, it combined the all-wheel drivetrain of the upcoming BMW X5 with the interior of a BMW Z4 Roadster, wrapped in a cross-over inspired design that mostly hints towards the contemporary  iteration of the BMW X4 series. Indeed, looking at the BMW ICE through a modern lens, there are elements that one could imagine would be a hit today; above all its sporty design and interior, camouflaging a vehicle that could take any California dreamer wherever she wished to go.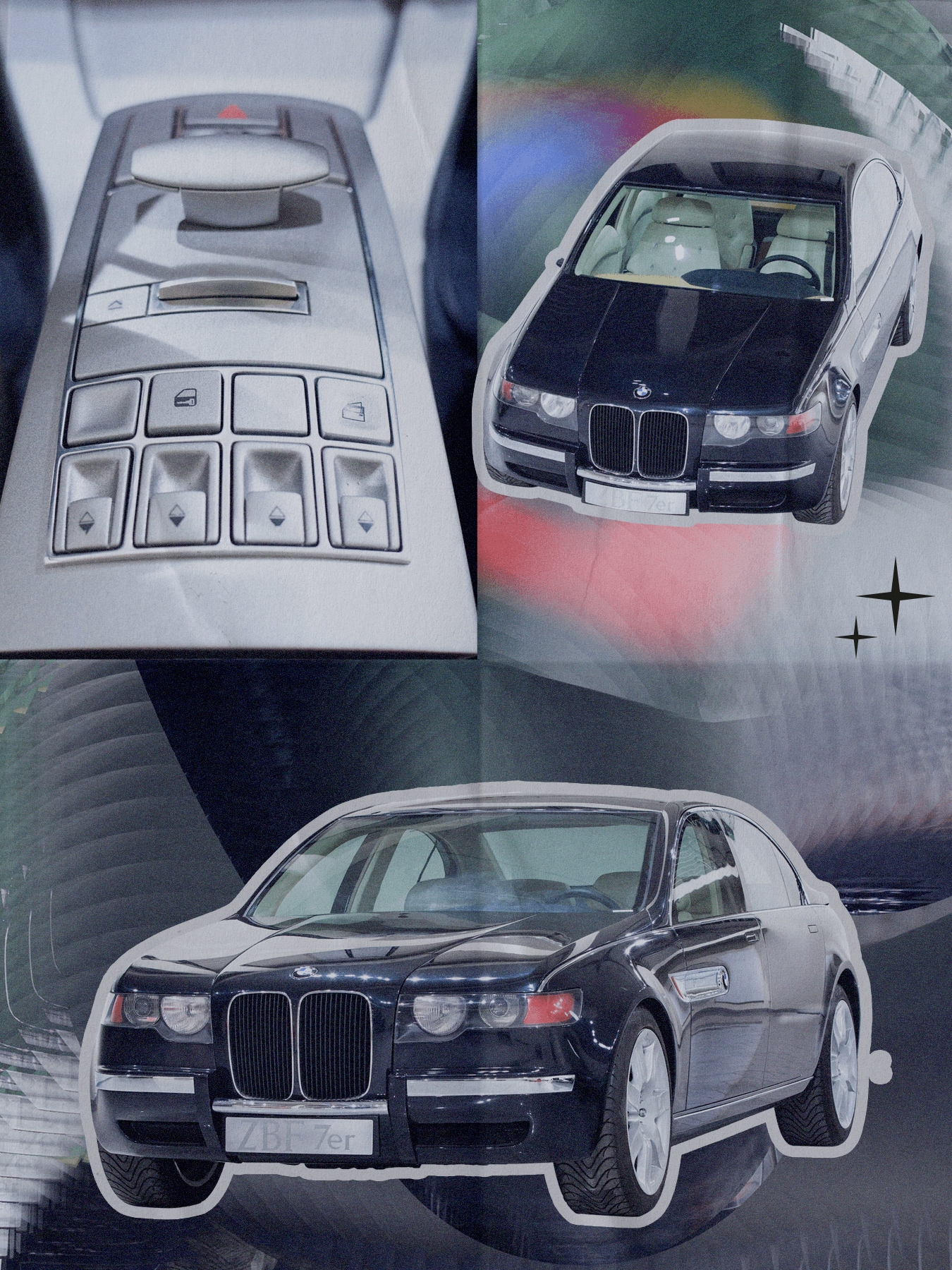 The BMW 7 Series ZBF from 1996, in turn, boasts a much more sophisticated figure. As a true luxury limousine, it points clearly to the future exclusivity and elegance of the 7 Series, and indeed ZBF even stands for zukünftige BMW Familie, or "future BMW family". This prototype was designed as one of a possible family of BMW sedans, with the legendary designer Joji Nagashima working on the 3, the 5 and the 7 series. The BMW ZBF introduced technologies and features that would soon make the 7 Series a hit with fans everywhere, including a centrally located control element reminiscent of the iDrive Controller introduced in the 2001 BMW 7 Series, mirror cameras, and flush door handles, just to mention a few (although the latter two never found their way into serial production).  Interestingly, its large kidney front grill is not too different from the ones you see today on the BMW  7 Series (G11 and G12) luxury saloons. The concept may not have been fit for its time, but the BMW ZBF surely was a sign of things to come.
Kept under wraps for decades, these two BMW concepts each tell their own story of BMW engineering and the design expertise of their respective eras.
The BMW 2K2 took its name from one of the most legendary BMWs ever built: the BMW 2002. In this sense, the creation of this two-door, four-seater sports sedan represents a throwback to the BMW that preceded the 3 Series.

Originally planned to launch in 2002, the BMW 2K2 was a true exercise in engineers and designers working at a lightning pace in small teams and in close alignment to make the BMW 2K2 feasible for actual production. New technologies were used, and the BMW 2K2 became the first-ever BMW to have its initial design and engineering phase carried out entirely with digital tools, including 3D forms and virtual design tools. With the latest technology at their disposal, the creators began their work in 1997 and presented a feasible prototype in 1999, just 18 months later.
The goal was to build a prototype that was designed and engineered to meet all relevant requirements for successfully building and selling the car, and the BMW 2K2 even came close to being considered for serial production. Ultimately, the prototype was never given an E-number. Had it gone into serial production, though, the 2K2 would have been a kind of the BMW 1 Series Coupe and would have replaced the BMW 3 Series Compact (E46 and E45), in the form of a more basic and lightweight car. In terms of engine choices, the 2K2 had capacity to fit any of the smaller-capacity BMW engines, from 1.8 to 2.2 liters, with either four or six cylinders, making it best-in-class in terms of power per weight.
The BMW 2K2 was a true exercise in engineers and designers working at a lightning pace in small teams.
Most BMW fans will instantly think of low-riding roadsters when they see a Z. But in the BMW archives, we find an exception to the famous BMW naming logic: the BMW Z22. A nifty, futuristic, and concept-heavy four-door, this archive gem looks more like a BMW 2 Series Active Tourer than any roadster. But jump inside, and the BMW Z22 tells an entirely different story.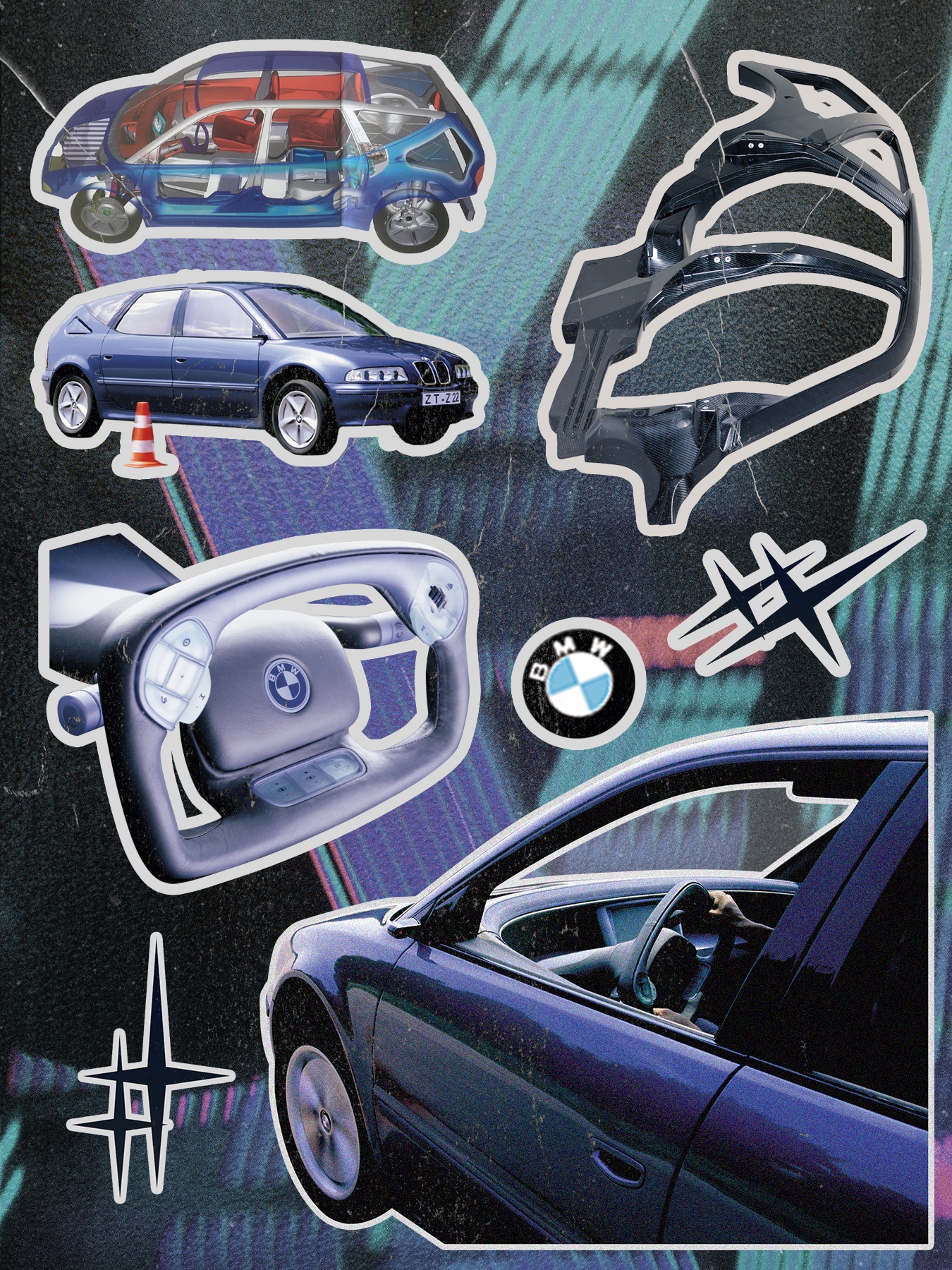 Developed to celebrate the 15th anniversary of BMW Technik GmbH, the BMW Z22 was a real-life study in feasibility – a demonstration of BMW innovation for the public, but a test vessel for the future. The "Z" designation was the marker given to all Technik projects presented to the public. The interior was the work of designer Marc Girard, while Rob Powell oversaw exterior design. The BMW Z22 was packed with electronic and digital experiments that were truly way ahead of their time: From its digital dashboard, electronic steering and braking, and monitor to replace the rearview mirror, to its stepless automatic gearbox, head-up display, and side cameras, the BMW Z22 had it all. The most remarkable and radical addition, however, was a rectangular, interactive steering wheel and a stripped-down, highly minimalistic interior design language – a precursor to the hexagonal steering wheel and pared-back cockpit design seen in the BMW iX hitting the roads today.
The BMW Z22 was packed with electronic and digital experiments that were truly way ahead of their time.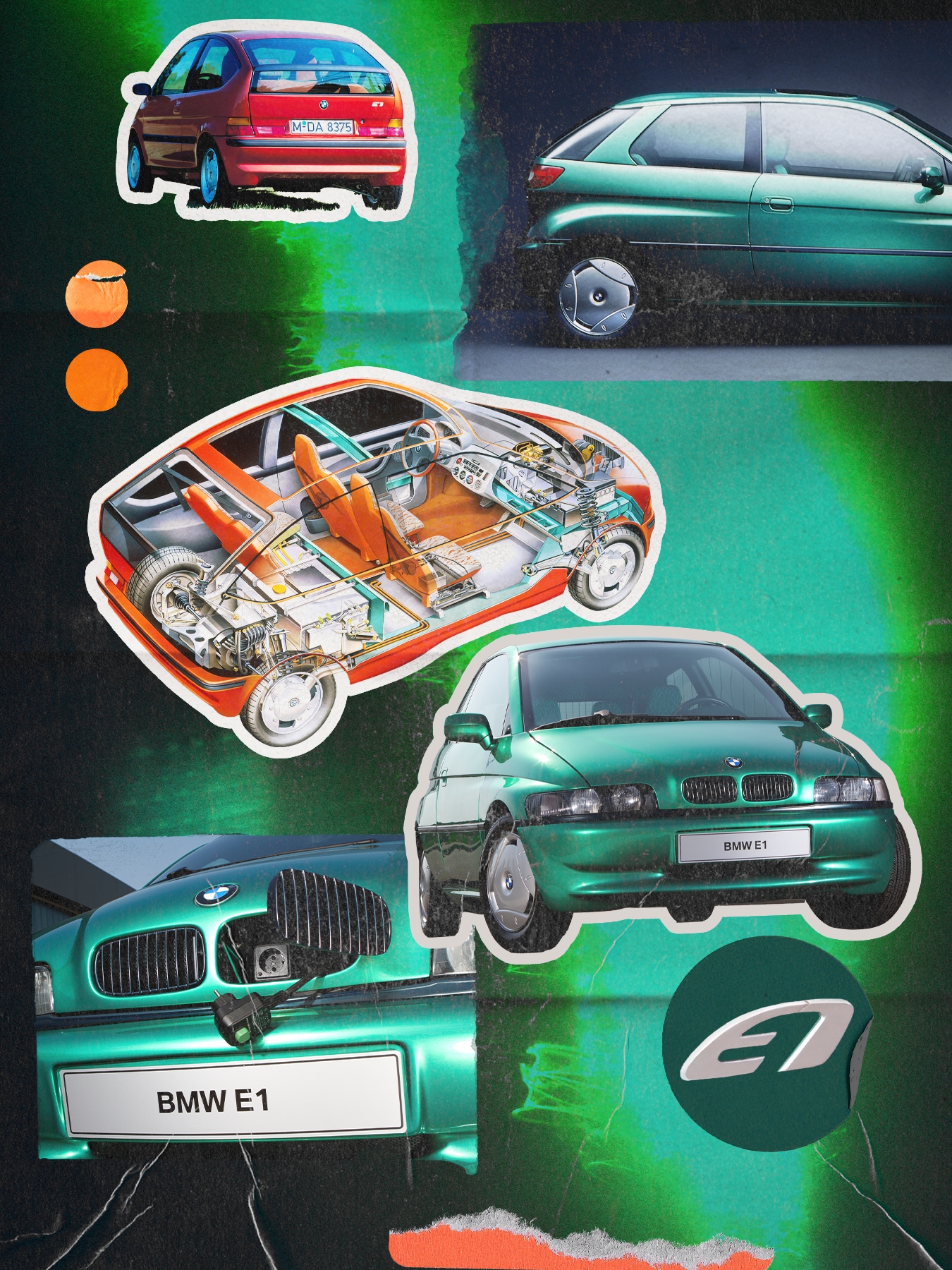 Although BMW made its first all-electric vehicle in 1972 – a modified BMW 1602 called the BMW 1602e, built as a publicity stunt for the 1972 Olympics – most consider the 2013 BMW i3 as the brand's first fully electric automobile. But there is another candidate: Premiering at the 1991 IAA car show in Frankfurt, the BMW E1 shouldn't be forgotten. Only 3.46 meters long but as wide as a regular BMW 3 Series, the BMW E1 was considerably chunky. But when the public got a chance to see it for the very first time, they found a fully electric 32 kilowatt motor sitting atop the rear axle, giving it a top speed of 75 miles per hour (120 kilometers per hour). A 120-volt battery delivered a respectable range of around 200 kilometers on a single charge. Over the next two years, BMW would add a few second-generation BMW E1s to the miniature line-up, including an improved BEV, a regular combustion engine-driven variant, and even a hybrid. A BMW E2 design study was also introduced and presented at the 1992 Greater Los Angeles Auto Show. As an early foray into urban mobility and the result of pressing challenges, especially from regulation in some parts of the United States, the BMW E2 was built by BMW Designworks to show BMW's vision for city life: electric, compact, and offering enough flexibility to serve the daily needs of families with small children, for instance. And in that regard, maybe it's not too far off from the BMW i3 after all...
The BMW E1 and E2 showed BMW's vision for city life: electric and compact.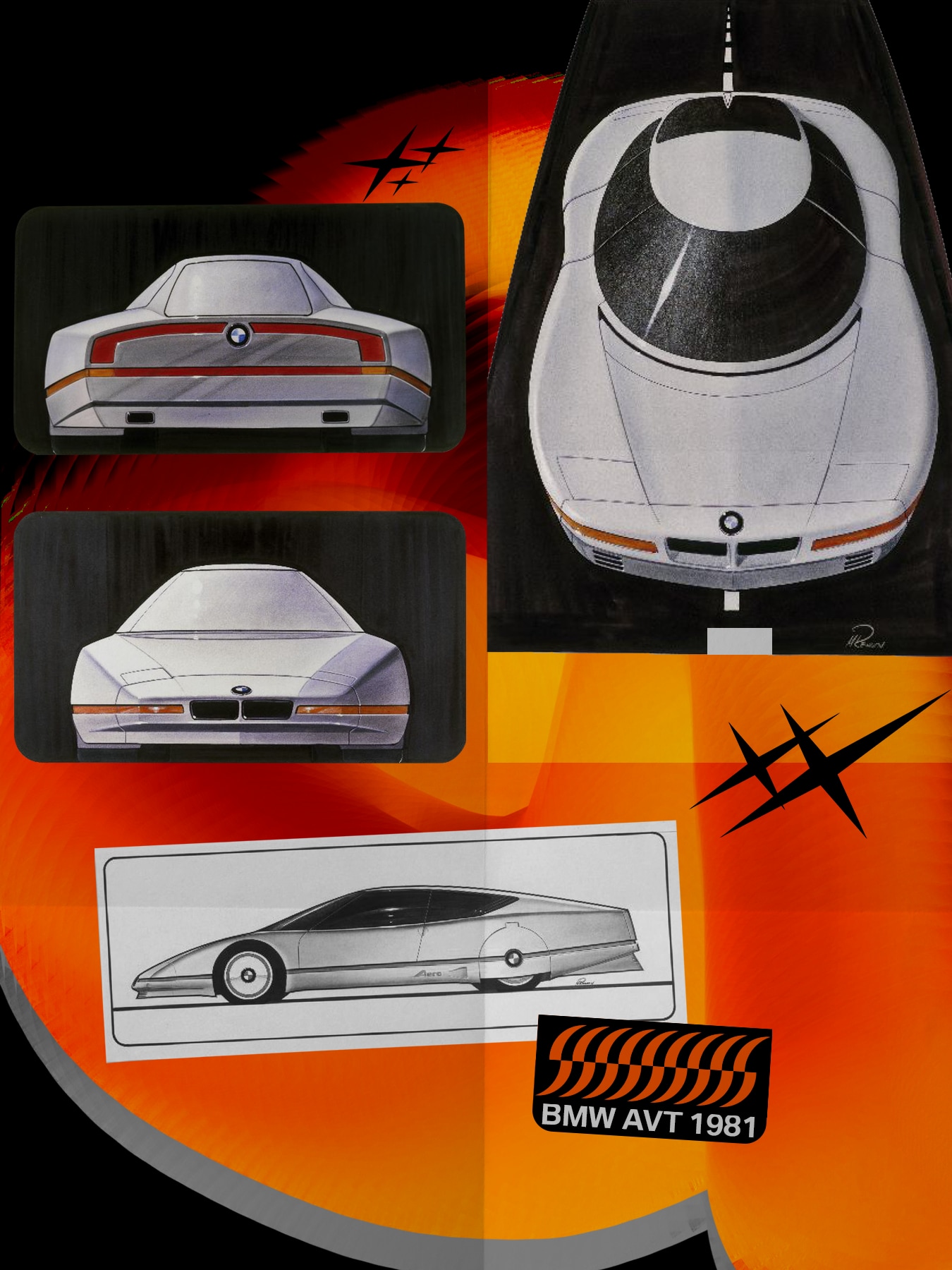 To this day, the BMW AVT from 1981 remains one of BMW's more mysterious concept vehicles. Very little is known about its background, but this doesn't make it any less interesting. On the contrary, this ultra-futuristic non-drivable prototype has a unique role in BMW design and engineering history. Built to generate publicity for the opening of BMW's new wind tunnel at the Ismaning/Ascheim test facility in 1980, the BMW AVT followed recent developments in the industry, which increasingly emphasized aerodynamics to reduce fuel consumption following the fuel crises in 1974 and 1979. With the opening of the wind tunnel, BMW accelerated research and development in this area, and the BMW AVT became a centerpiece in the efforts to leverage aerodynamics in BMW design. This is also where we find the origin of its name: AVT stands for Aerodynamischer Versuchsträger, or "aerodynamic test vehicle". The BMW AVT cannot be driven. It is meant simply to take its place on top of the measuring plate in the middle of the wind tunnel and be a subject for tests and photographers. Similarly, it has no interior. The full-scale model was done by BMW designers collaborating with BMW aerodynamicists to create a truly unique concept "vehicle" which may not have any on-the-road descendants today, but nevertheless remains a crucial part of BMW design and engineering history.
This ultra-futuristic non-drivable prototype has a unique role in BMW design and engineering history.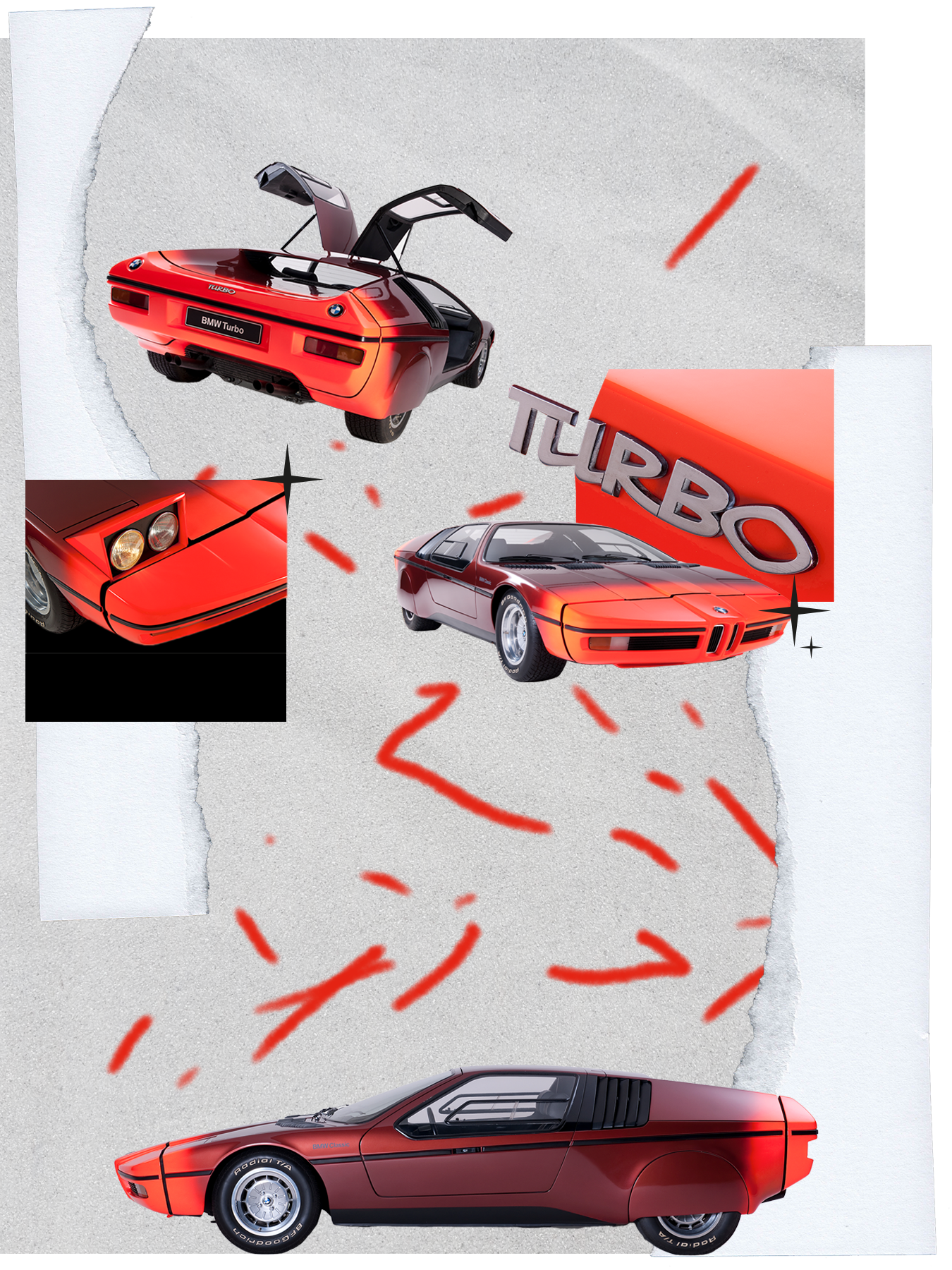 The BMW Turbo is possibly the best-known concept car on this list. Countless BMW fans all around the world adore it, and for good reason. First developed by BMW designers and engineers and showcased at the 1972 Olympics, the BMW Turbo is a dream come true for many. Its Gullwing doors, shark-like body, daring paint job, and truly sporty interior made "the Turbo" such a hit that BMW had to build a second vehicle to meet demands from car shows and fairs desperate to include the concept car in their exhibitions.  Behind the seats, the BMW Turbo was equipped with a 2.0 four-cylinder, straight-piped turbo engine, delivering 280 brake horsepower and taking it from 0-100 kilometers per hour in 6.6 seconds. As a concept and idea, there really isn't anything like the BMW Turbo – but some elements spilled over to later models and entire series. For example, the BMW Turbo was the very first BMW to introduce the driver-oriented cockpit, a concept that would become a trademark for countless later models. And in terms of its design, it really isn't a stretch to say that its aggressive stance, low center-of-gravity profile, and overall expression, created by then-BMW Design Studio Chief Paul Bracq, makes it an early sibling of the equally iconic BMW M1.
The BMW Turbo is possibly the best-known BMW concept car, adored by countless BMW fans all around the world.
Author: David Barnwell; Illustrations: Madita O'Sullivan & Carolin Wabra; Photos: BMW Group Archive