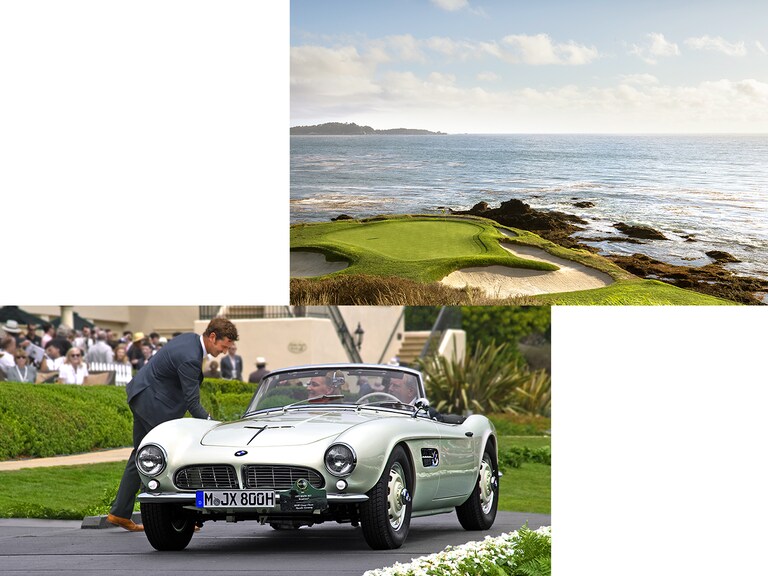 The stage on which the Concours d'Elegance takes place is spectacular in and of itself. Every year on the 18th green of the famous Pebble Beach Golf Course, the jury crowns the most outstanding cars. When deciding on the winning cars, the judges take three criteria into account: historical authenticity, functionality and, above all, elegance.
However the path to the contest is not an easy one. Potential candidates first have to apply and then the jury makes a pre-selection. Only a few cars make it. Simply the invitation is already an honour.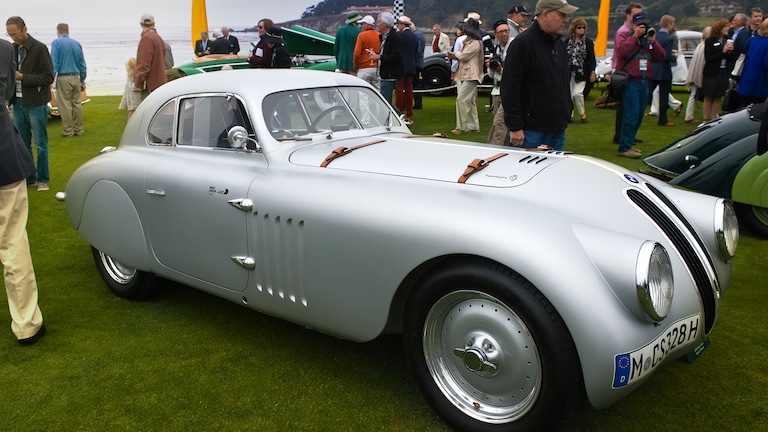 Those who are finally allowed to take part in the show of superlatives at Pebble Beach will find it's well worth it. A victory in one of the more than twenty categories increases the value of the car. Nevertheless to even have a chance of presenting the car, many enthusiasts have to invest a lot of money. A restoration for the Pebble Beach Concours Car Show can easily cost more than a million dollars. The result: a true masterpiece.

Award-winning masterpieces from the BMW Group
Pebble Beach Automotive Week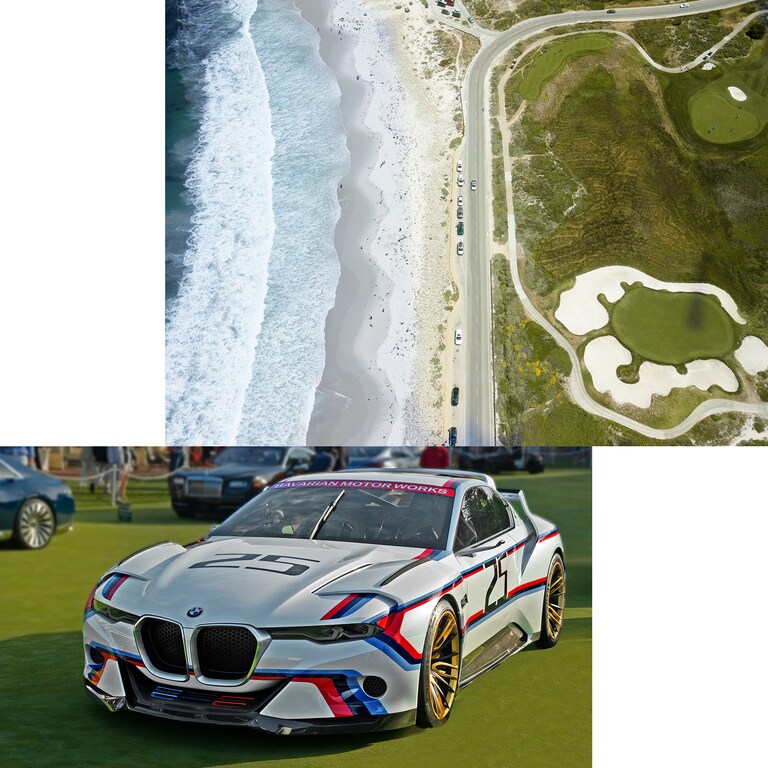 Once a classic car has shown at Pebble Beach, it is not allowed to participate again for ten years, a rule that has existed since 1950 when the first Pebble Beach Concours d'Elegance took place. Since then, around 15,000 classic car enthusiasts have gathered on the US West Coast on this special weekend in August.
Nevertheless it is also worth being there in the thrilling lead-up the week before the event. At the Pebble Beach Tour d'Elegance on the Thursday before the competition, participants will parade their vehicles along the famous 17-mile drive, an impressive coastal road on the Monterey Peninsula. Wealthy car admirers can bid on beautiful automotive items at a number of auctions. The car lovers who travel here not only see noble classic cars, vehicle manufacturers will also be presenting new developments and concept cars on a large stage for the first time.

World premiere of the BMW Z4 M40i First Edition
BMW will be presenting the new BMW Z4 M40i First Edition as the highlight of the Pebble Beach Automotive Week 2018 from 21 to 26 August. This edition – exclusively available for a limited period – will certainly attract admiring glances this year. Who knows? Perhaps one day, it will win a prize at the Pebble Beach Concours d'Elegance as a perfectly preserved collector's item.