WLTP: What is it all about?
The existing NEDC procedure, developed in the 1990s, is totally outdated.  The responsible UN committee therefore decided to create a new testing procedure. The development process required the analysis of over 750,000 driven kilometres covering three continents (Asia, Europe, USA).

After evaluating the data, a test procedure was developed that is valid as of 1 September 2018, for new produced vehicles. The new test should help deliver more precise and reality-based user data. Hybrid and electric cars are also included.
With the new WLTP standard, data on the fuel economy of cars will be much more realistic.
What is different in the wltp test cycle procedure?
The new WLTP measurement process is clearly much more realistic. Test length, test distance and stationary time are measured much more precisely. Also new: electric and hybrid vehicles received a special test called the "city phase". Additional changes are significant: Individual vehicle configurations are considered – for example tyres or even sports seats.

All in all the new measurements mean a clearer, more comprehensible test result for every single car. So what's the difference between NEDC and WLTP? Find out more.
The new WLTP test structure in comparison:
The NEDC test phases (in city, out of city, combined) will be replaced by the phases of WLTP. The new WLTP test procedure for measuring fuel consumption and CO2 values is now much more dynamic. This is how the driving cycles differ:
The NEDC test: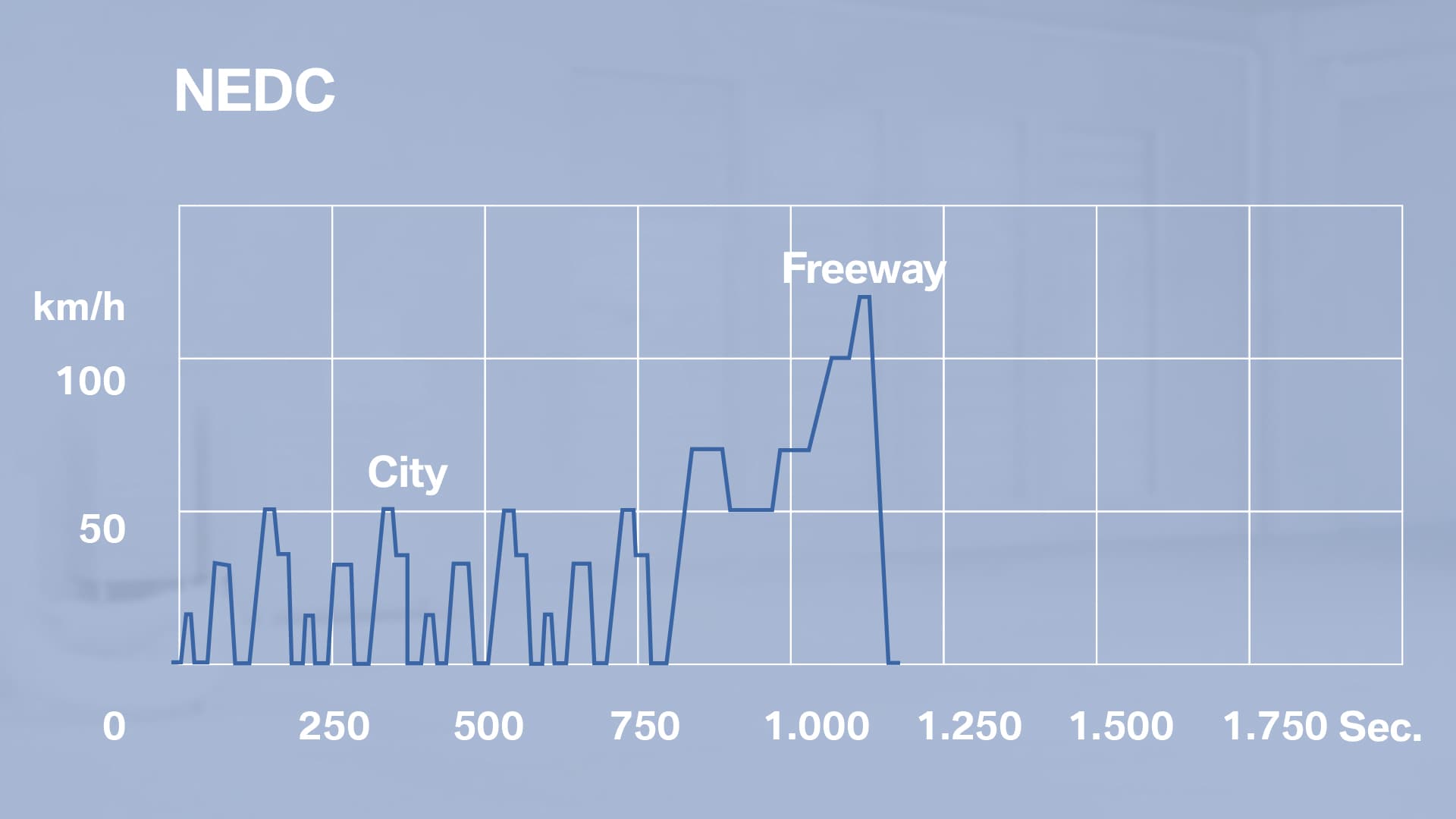 The WLTP test: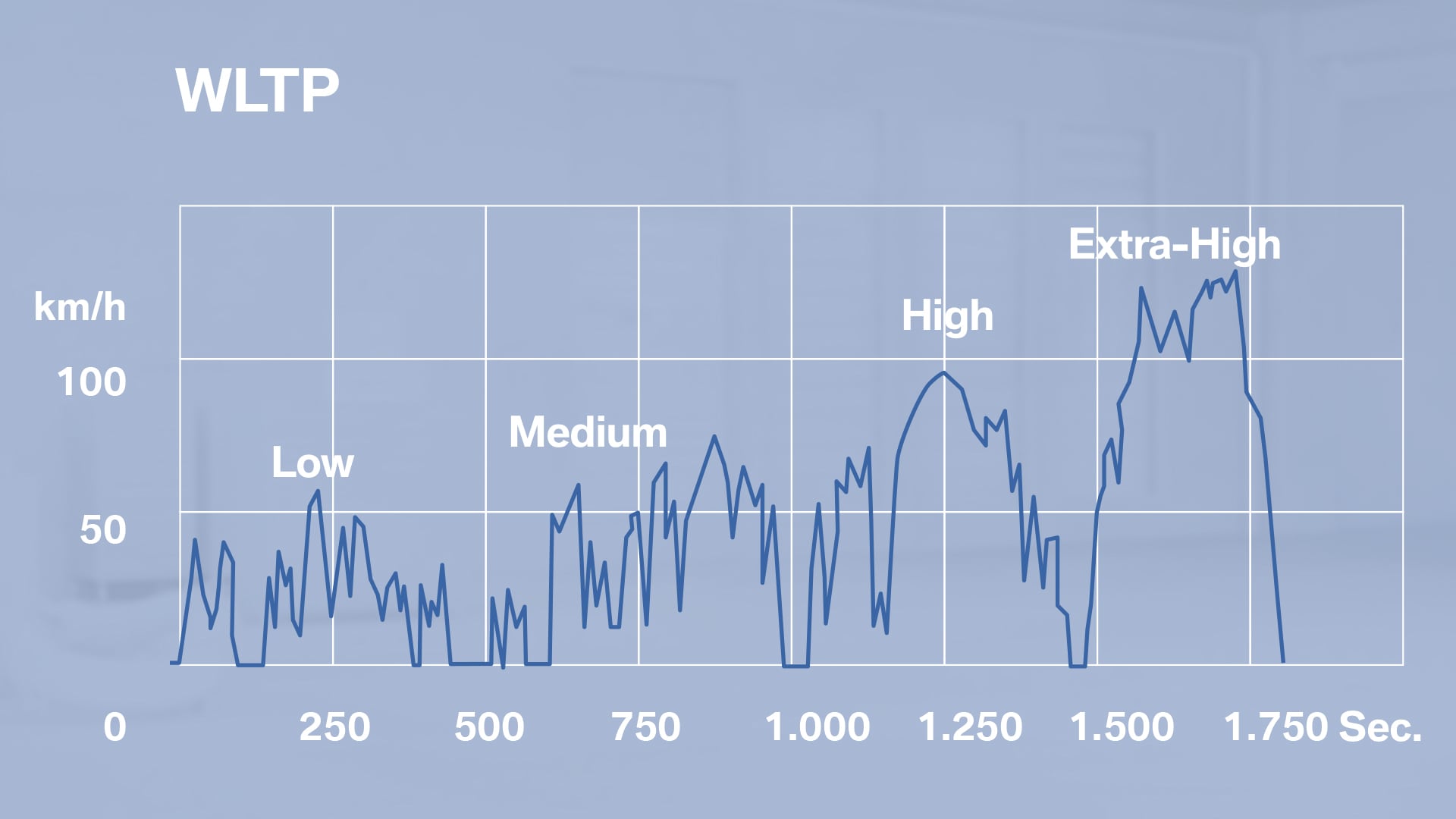 Individual vehicle parameters
The WLTP data is above all closer to reality. With the new test results, individual vehicle configurations of optional equipment are included, like special features, but also transmission options and rims – all depending on vehicle weight, rolling resistance of the tyres, and the car aerodynmics – everything is tested.
More transparency through individualised results