Art is not just a creative vision; it also promotes social responsibility. And in doing so, it also promotes values such as inclusion, diversity and equality. Works by women artists have never been as visible on the art market as they are today. This does not necessarily mean, however, that women artists have anywhere near the place they deserve. For example, the Diversity of Artists in Major U.S. Museums research project, which examined data from 18 famous American art museums, shows that 87 percent of artists on display were male and 85 percent white. Women in the arts have been facing gender bias for centuries. Initiatives such as ArtGirlRising, a platform founded by Liezel Strauss, aim to raise awareness of these inequalities and provide a voice for emerging female artists to achieve more and fairer representation in museums, galleries, and auction houses.
We've worked with women from all over the world during our 50 years of cultural engagement at the BMW Group: from established artists such as Cao Fei, Jenny Holzer, and Esther Mahlangu to emerging contemporary artists such as Tonia, Leelee, Abigail, and many others. A balanced diversity of perspectives across genders and nationalities is vital.
Hedwig Solis Weinstein
Head of BMW Arts & Thought Leadership Collaborations
The cultural commitment shown by the BMW Group over the past five decades has extended far beyond the design of BMW Art Cars by renowned artists (➜ Read more: The history of BMW Art Cars). It has expanded its portfolio to include collaborations with renowned musicians like Daniel Barenboim and Diana Damra, as well as young artists such as Samson Young and Leelee Chan, who left their artist studios behind to make the whole world their source of inspiration.
BMW Group has been involved in hundreds of cultural initiatives worldwide for over half a century. In the arts, as well as in music & sound, in architecture and design. The BMW Group's Cultural Engagement co-initiates partnerships such as BMW Open Work by Frieze, the BMW Welt Jazz Award and the BMW Art Guide by Independent Collectors. The BMW Art Journey is another initiative and has been created together with Art Basel to send artists on a creative journey for their research work. In addition, the free "Opera for All" concert series in Berlin, Munich, Moscow and London was launched decades ago.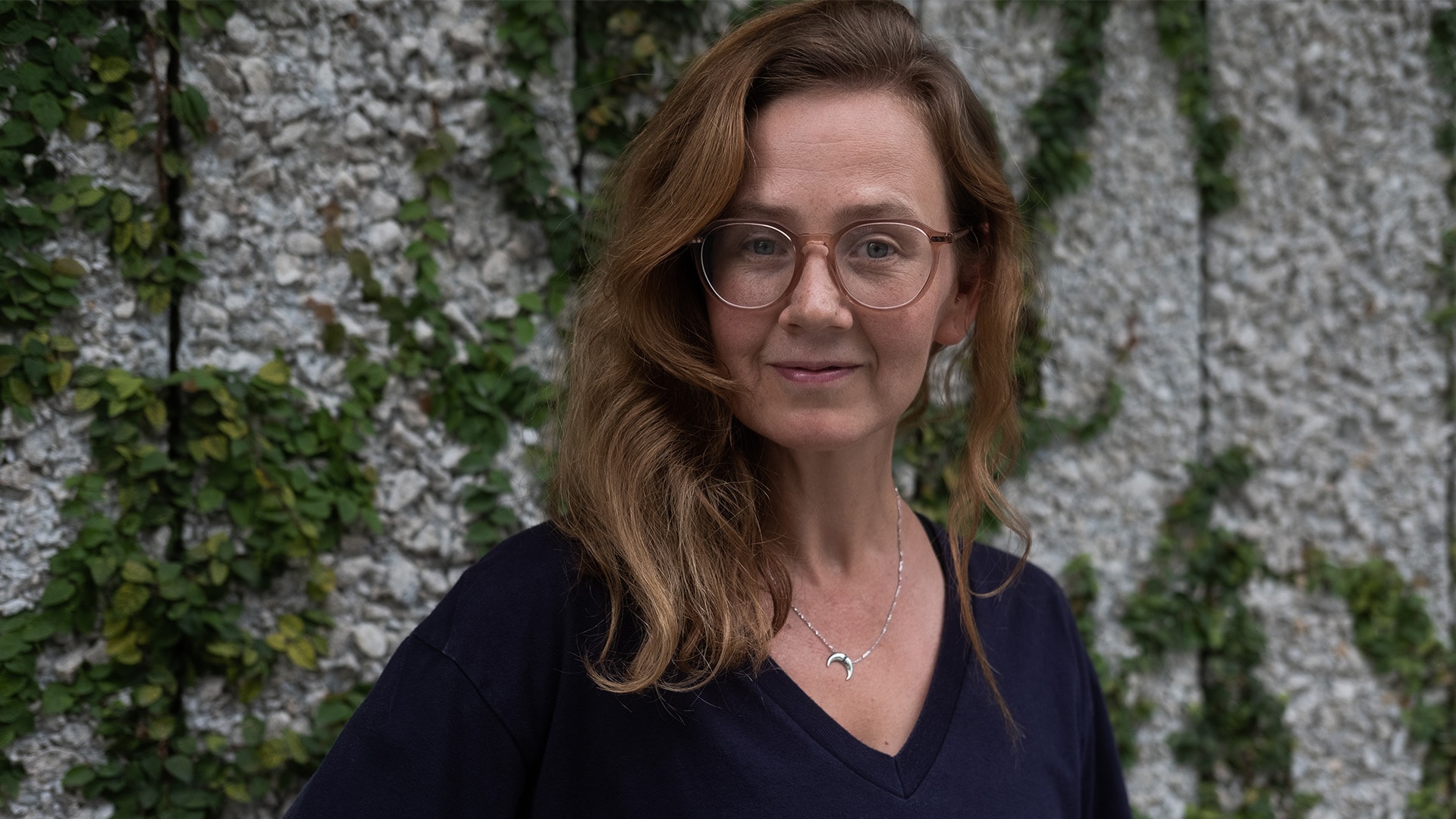 Ms. Strauss, can you give us some insight into the personal journey that led you to create ArtGirlRising?
I founded ArtGirlRising to highlight the underrepresentation of female artists. ArtGirlRising was born after I saw the #5womenartists campaign by the National Museum of Women in the Arts. The T-shirts that we are making with women artists' names on them will kick the conversation off and ultimately raise awareness of the acute underrepresentation of women artists worldwide.

What challenges and key moments shaped this journey?
One of the really big challenges at first was to get a handle on my anger when I saw the statistics about the percentage of women in the art world. This left me speechless and disheartened. I still find it difficult to comprehend to this day. I've been in the art world for nearly two decades, and when I started ArtGirlRising almost four years ago, I wasn't even aware of these staggering numbers. The pandemic also often left us with our backs against the wall, but we managed to develop other revenue streams and support artists through affordable online courses and workshops on art, the business of art, and women's advocacy. Our current focus is on partnerships with art museums and art organizations, such as BMW Group Culture, to create broad awareness. ArtGirlRising has become a movement. The printed T-shirts were the starting point, but the goal now is to also create a place where women artists can find advice, opportunities, community, representation, and more.

Have there been moments when you dug your feet in and relied on your strengths?
All the time! I run my organizations and businesses very much from the heart and by intuition. Things don't always go well financially, but at the end of the day, we're community-focused. I know there will always be challenges, but I work with incredible people, and together we try to find the most meaningful and sustainable ways and solutions.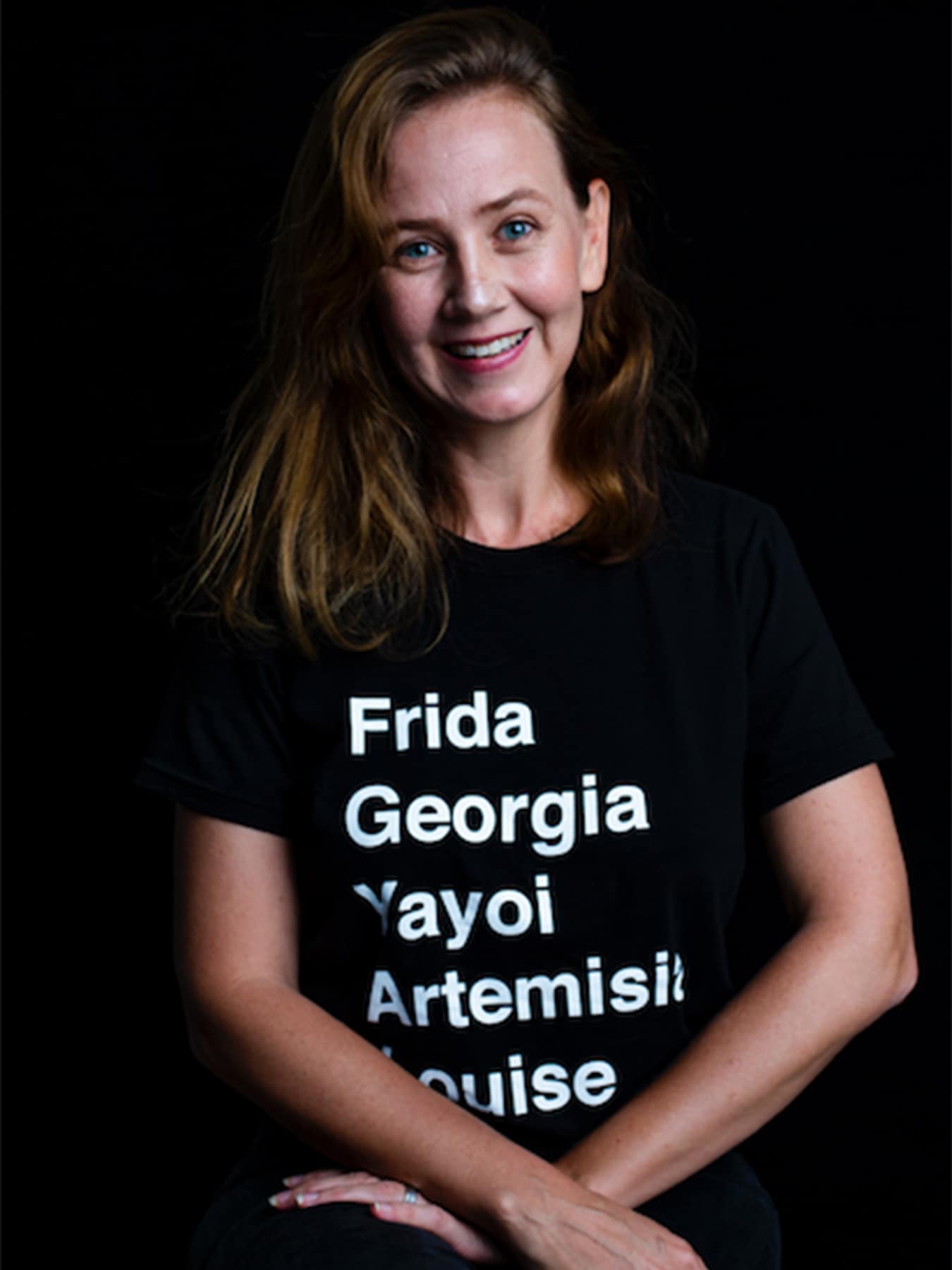 Art is always a means of seeing the world through the eyes of a new generation – how equal is this world?
I think the art world is really missing out. Art should be one of the leading forces in imagining a better world and a better future. At the moment though it is not fulfilling this function. When art galleries, museums, art fairs, and auction houses are dominated by white, male artists, there is a huge gap in imagining a better world and future because only a very small cross section of the world is being shown. The new generation has social media and access to resources and information – which although invaluable, primarily only helps with awareness. The new generation often does not have the influence needed to effect change from the top down. We need the new generation to raise awareness, do the research and create the momentum – and then we need partnerships with vision to make the change happen.

How can this change be accomplished?
By researching, providing the data, continuing to raise awareness, and then: act, act, act. We all need to know the numbers. There is simply not enough data available. The art world needs to become more transparent in this regard, both in public art institutions and in the commercial market. We need more people to research and publish the numbers, and then we need ways to communicate the inequality and ultimately use this to bring about change.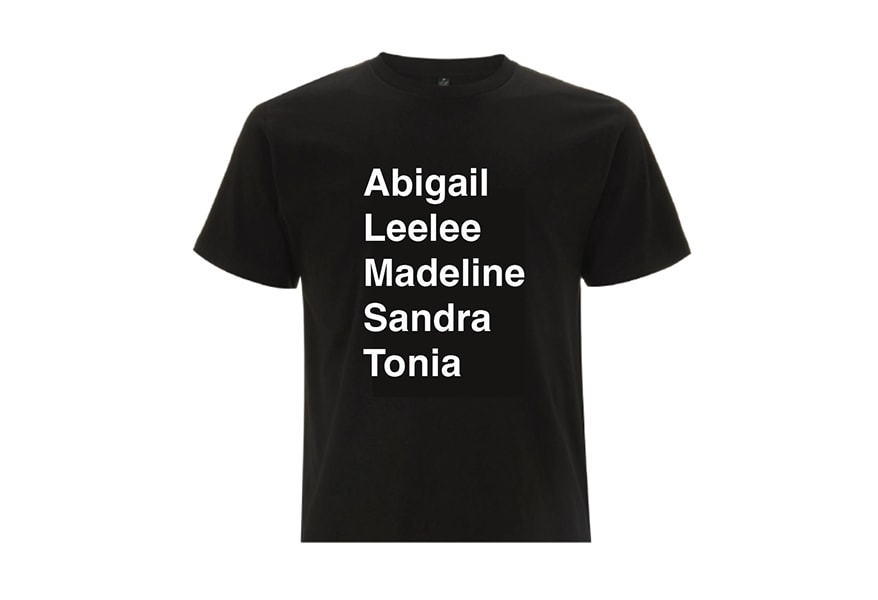 ArtGirlRising has designed a limited edition of its signature T-shirt in collaboration with BMW Group Culture. We briefly introduce three of the five female artists presented on it and their reflections on the appreciation of women in art.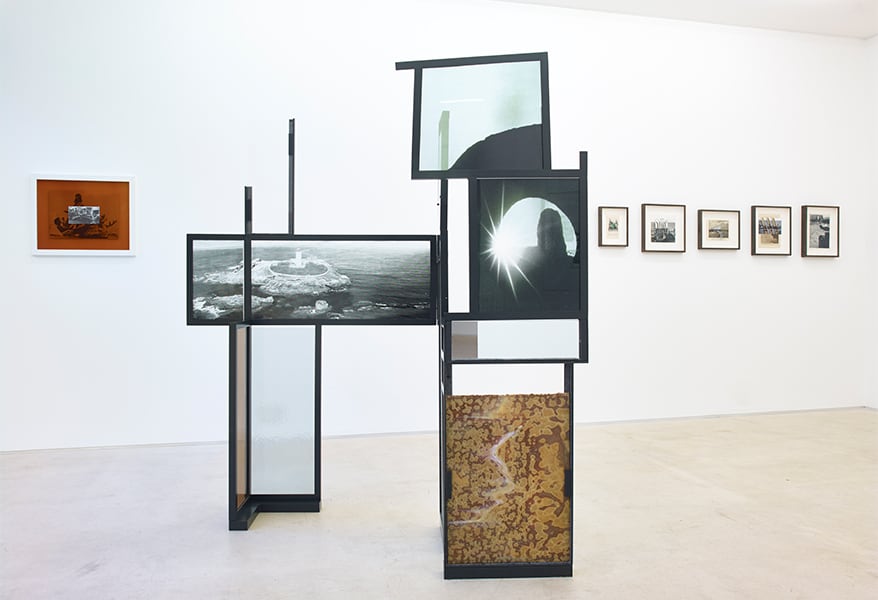 British artist Abigail Reynolds, winner of the BMW Art Journey 2016, brought together the results of her findings in her "The Ruins of Time: Lost Libraries of the Silk Road" series of works during a journey along the Silk Road. The five-month research trip was a formative event for Reynolds. She likes works that create space for questions and are open-ended: "Every artist tries to follow a line of desire. It's not just about the work you want to do; it's about the life you want to support with your art. Making the journey to lost libraries from Xi'an in China to Herculaneum in Italy along the ancient Silk Road – on a motorbike – was a life-changing experience."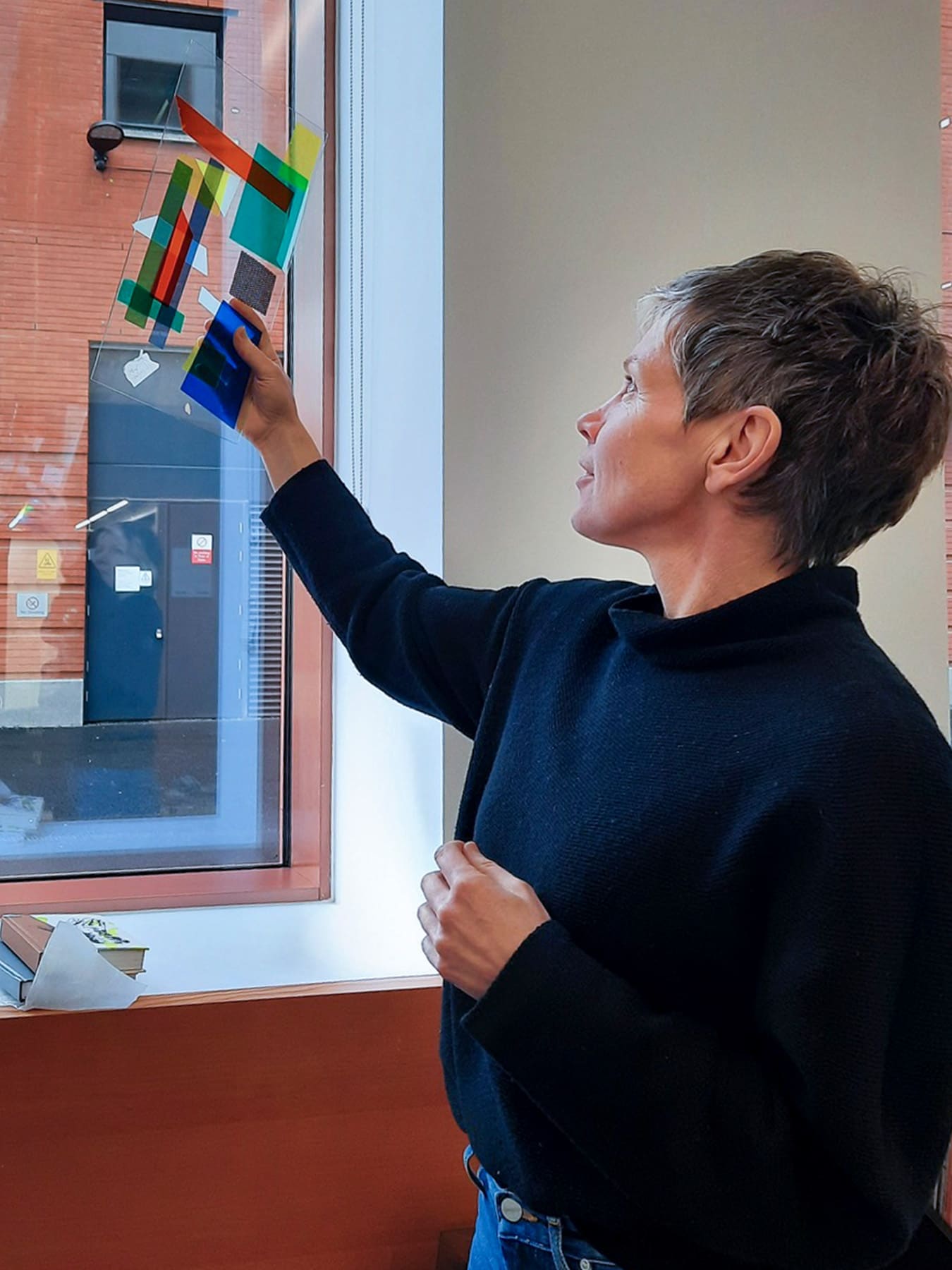 When it comes to equal representation and museums, galleries and auction houses are still far from providing a satisfactory response, she reveals: "I attended a state school and then went to Oxford University, a decision I made largely because I was curious about privilege and power structures. I wanted to see them in action with my own eyes. I see that very little has changed in my life. All too many people do not have opportunities. Gender and ethnicity are not the only factors, although these are still real barriers. The art world is global and diverse, and many people in the sector are making sincere efforts to address these imbalances. Nevertheless, I find that the art world and academia are very tokenistic in the way they act. I think I probably dislike this even more than openly-expressed prejudice, because it's harder to counter, and because it's fundamentally dishonest."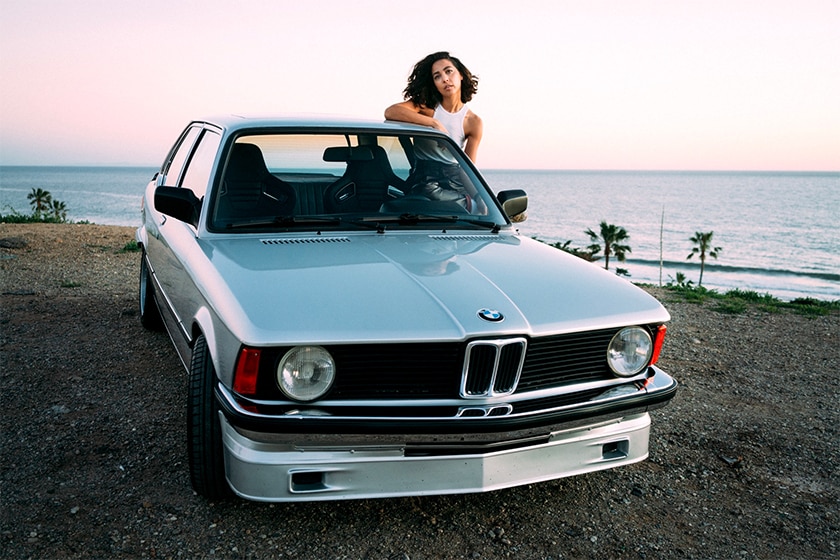 Tonia Calderon lives and works in Los Angeles. She often employs borderless textures and surfaces in her visual works that force the viewer to question, feel, and reflect. Because conscious material selection (➜ Read more: The BMW iX3 rim as canvas) is inspired by personal life experiences, relationships and the multicultural background of the artist, who has Mexican, Dutch, Indonesian and Chinese ancestry. She began working as an independent artist at 19, moonlighting as a bartender, and she purchased a home in Arizona as a safe anchor immediately after graduating from high school: "If there was one thing I was sure of as a young woman, it was that I would do whatever it took to support myself." When the real estate market collapsed though, she had to reevaluate her notions of stability and security – and moved to Los Angeles to devote herself to being a full-time artist.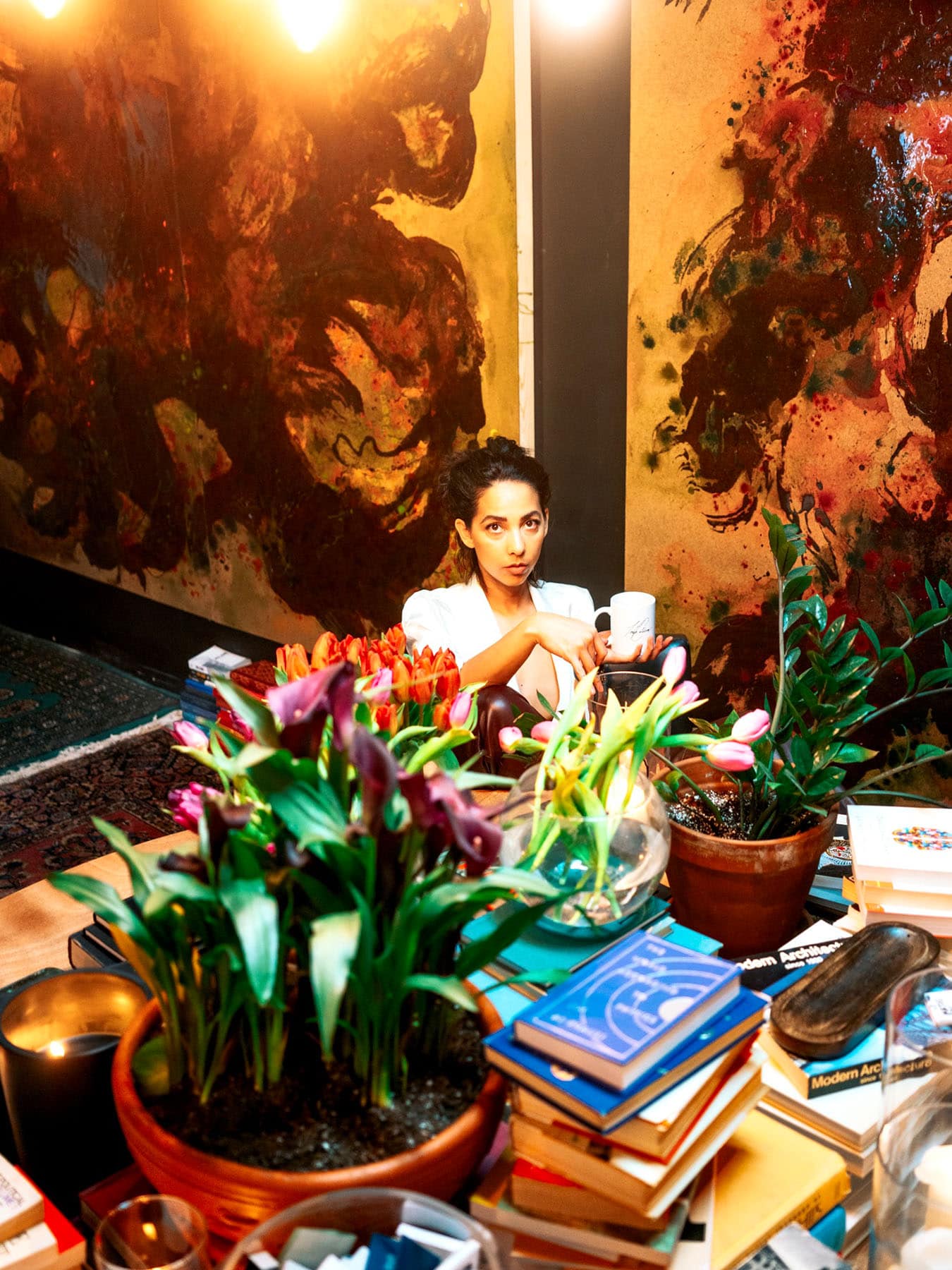 When it comes to equal rights for female artists, however, Calderon now sees a lot of catching up to do in the here-and-now. "True equality is a distant goal in terms of how women are represented and valued in museums and galleries. Conversation and awareness are a great start – but as long as we see that inequalities are still alive and thriving in our society, we can assume that those same inequalities will be reflected in art. The best way to combat inequality is through education and, more importantly, representation. Those of us fortunate enough to have a career in the arts in these times have a duty to change the picture. Children – future artists, creators, inventors and builders – are witness to the paths we pave. I hope I can help encourage future artists and children to become the best versions of themselves that they are capable of with my art and visibility."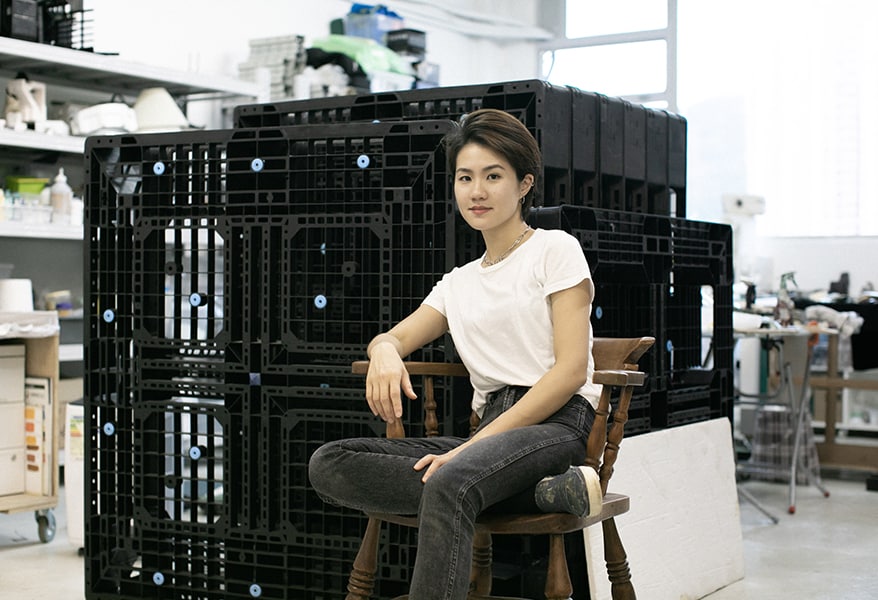 Leelee Chan became the ninth winner of the BMW Art Journey in 2020, dedicating "Tokens From Time" to material culture from the past, present and future. In this context, the topics of environment and cultural sustainability particularly drive her creativity. The artist engages in dialog with scientists and experts on her journey to gain a deeper understanding of how natural materials can be sustainably replaced by man-made materials in the future. The defining moment of her personal Art Journey was her return home. "Thirteen years after leaving Hong Kong, I was presented with an opportunity to re-explore my roots while moving my sculptural practice forward. That was a turning point for me. When I moved back to Hong Kong, sculpture became my main medium." Even though Chan is now one of the established greats in her field, she sees an urgent need for representation and appreciation of female artists.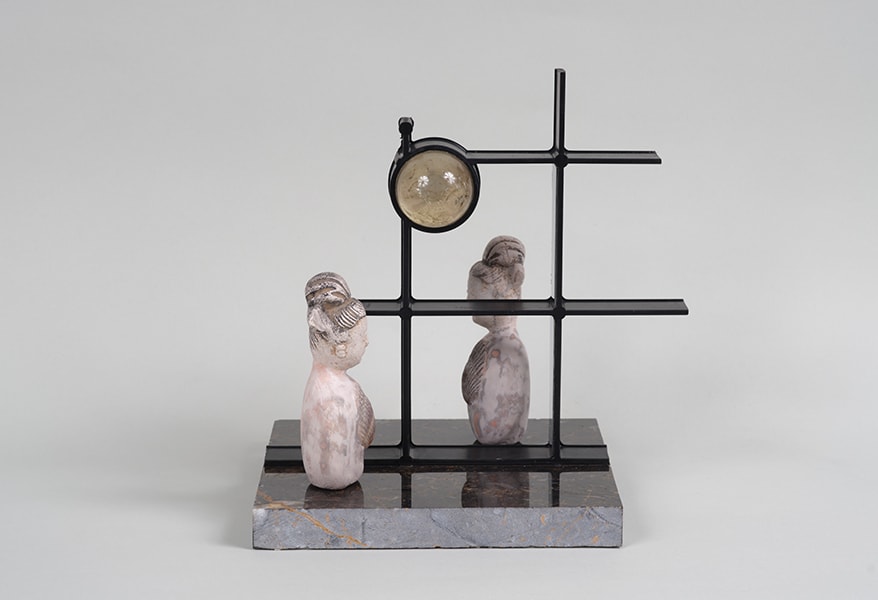 "There is no doubt that there is still significant gender imbalance in the art world – there have been a lot of statistics published and discussed over the last decade to confirm this. In the last few years, I've noticed that there are a lot more conversations going on and that people have started to become aware of this inequality and address issues of gender representation." Still, she said, it can be very frustrating at times to think about how much still needs to change – especially in terms of the institutional system, cultural biases, gender stereotypes and the sexism of aging. Chan is upbeat about the future though: "Even if it seems that progress is not fast enough, I can consider myself lucky compared to the generations of female artists that went before me. I'm also glad that I have the opportunity to surround myself with strong women who are working every day to overcome some of the historical biases and change the art world from the inside out. That gives me hope."
Author: Markus Löblein; Photos: Nadirah Zakariya, Leelee Chan, Abigail Reynolds, Tonia Calderon, BMW