In our audio series THIS IS FORWARDISM we talk to creative minds with the collective mindset to shape what's next. Designers, artists, entrepreneurs, social leaders – people who are stepping up and moving our world forward. Together with them we're trying to put pieces together to create a picture of the future and we want to know what the term Forwardism means to them. 
 One new episode each week, one new guest each week, and one step forward each week. Get ready for a journey through time. Tune in.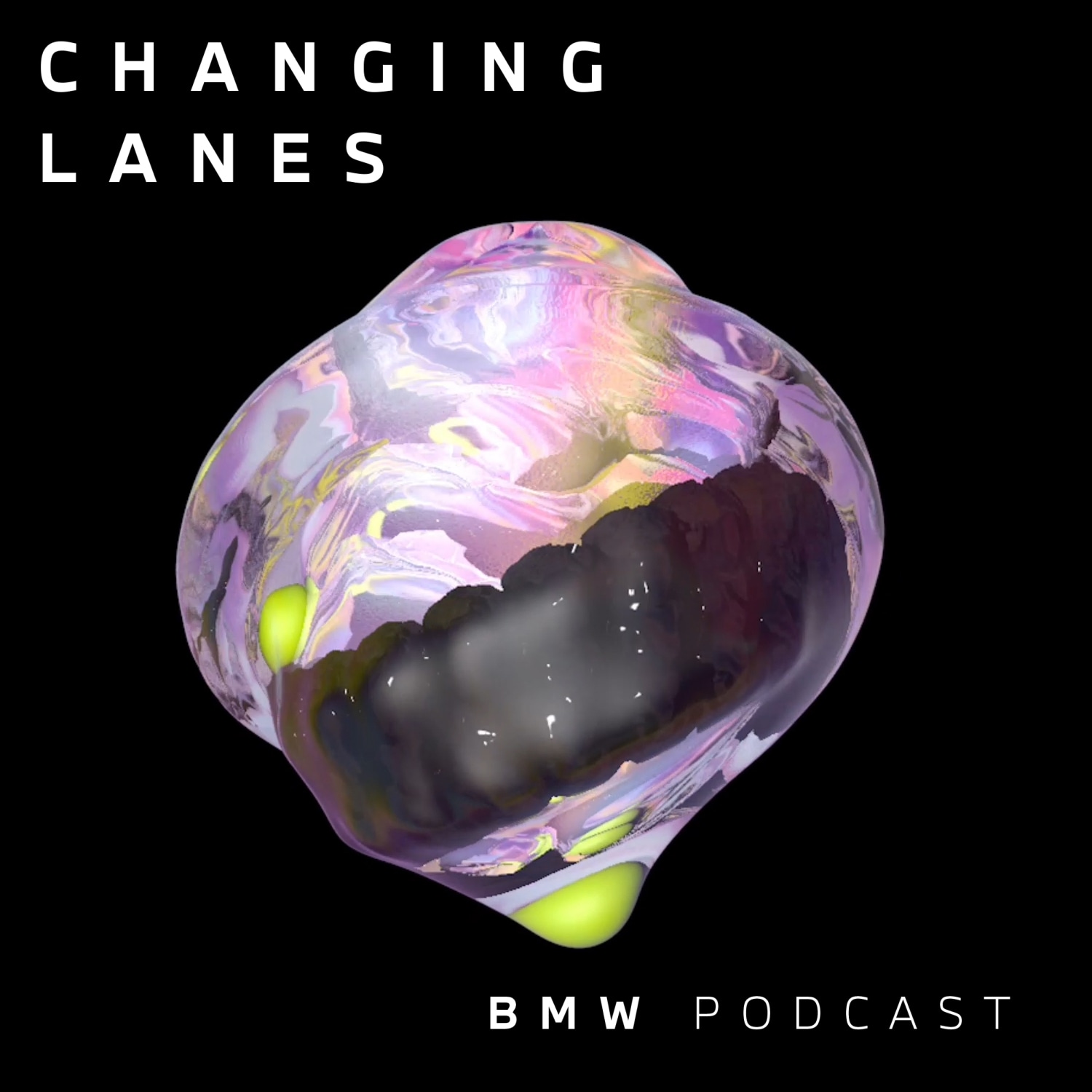 Yomi Adegoke is a multi-award-winning journalist and author. She writes about identity, feminism, popular culture, society, and politics. She has worked for "ITN", "Channel 4 News", "Vogue", "The Guardian", and "The Independent", among others, and was a "Featured Honoree" on the 2021 "Forbes 30 Under 30" list. Yomi is shaping a new generation and has often been called a pioneer in recent years. In 2018, she co-authored the book, "Slay In Your Lane: The Black Girl Bible", with author Elizabeth Uviebinene, for which she received the Groucho Maverick Award. She is currently writing her debut novel "The List", which is due for release in 2023. Yomi Adegoke is a thought leader and embraces Forwardism in her own way.
FORWARDISM #09 | Making space for something new
It's a wrap! In this very last episode of THIS IS FORWARDISM, Yomi looks back over all the episodes. What inspired her the most? What did she learn? And how has her definition of forwardism changed? Our THIS IS FORWARDISM journey with our wonderful host Yomi Adegoke might be coming to an end today, but a new audio series is already waiting in the wings. Get ready for a new format with new stories, new topics and new faces. Coming this fall.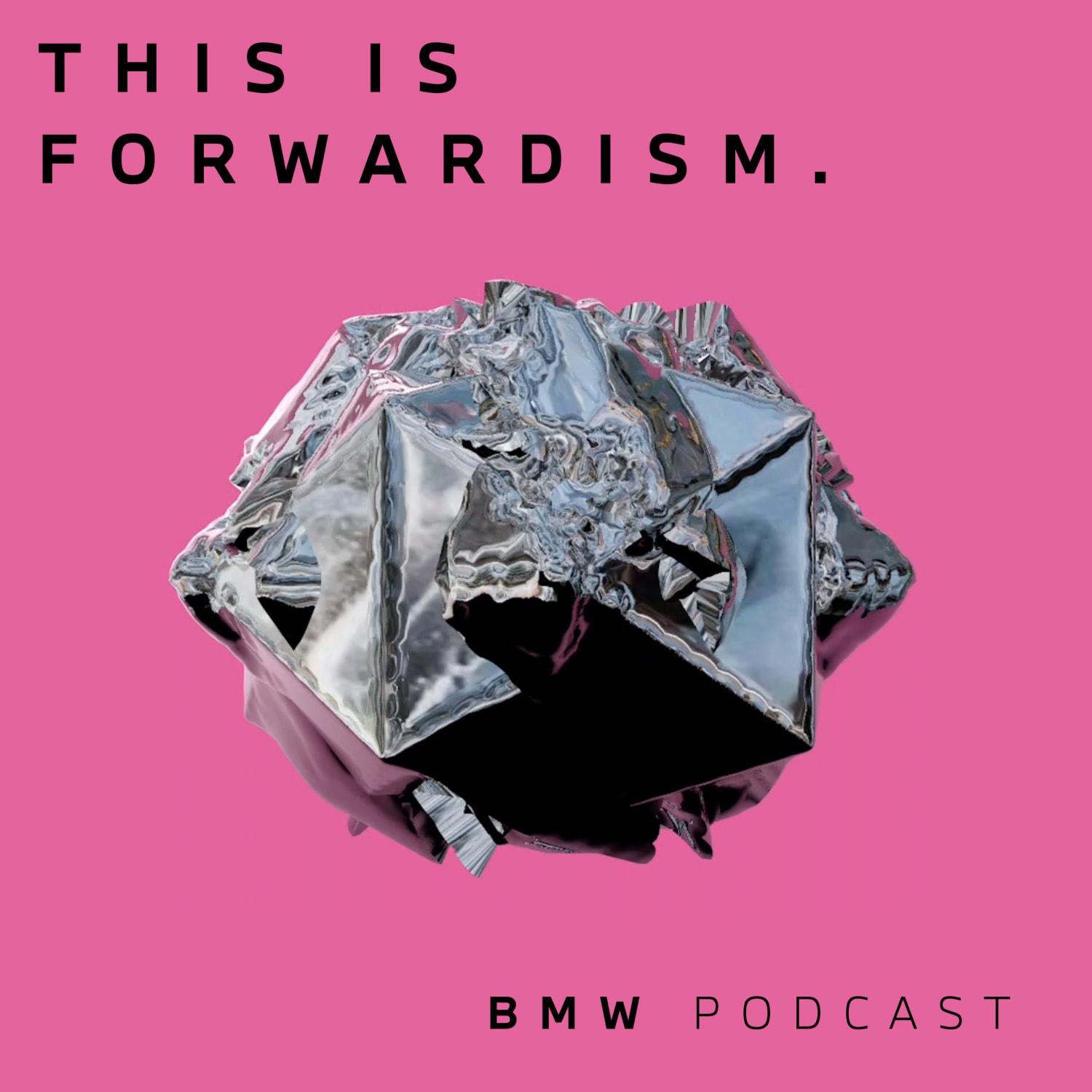 FORWARDISM #08 | Stefan Ponikva drives visionary ideas for the future of BMW
A new week means a new trip into the future for us. After seven episodes of THIS IS FORWARDISM and seven guests who have shared their definition of Forwardism with us, today Yomi finally talks to the very person who was instrumental in coining the term "Forwardism" for BMW. Stefan Ponikva is Vice President Brand Communication and Experience at the BMW Group. In this episode, he takes Yomi and us on a journey through the BMW cosmos and tells us what the term "Forwardism" means to BMW and to him personally. He is known for his visionary ideas and we certainly see him as a pioneer of digital marketing – but would he actually call himself that? Let's find out together.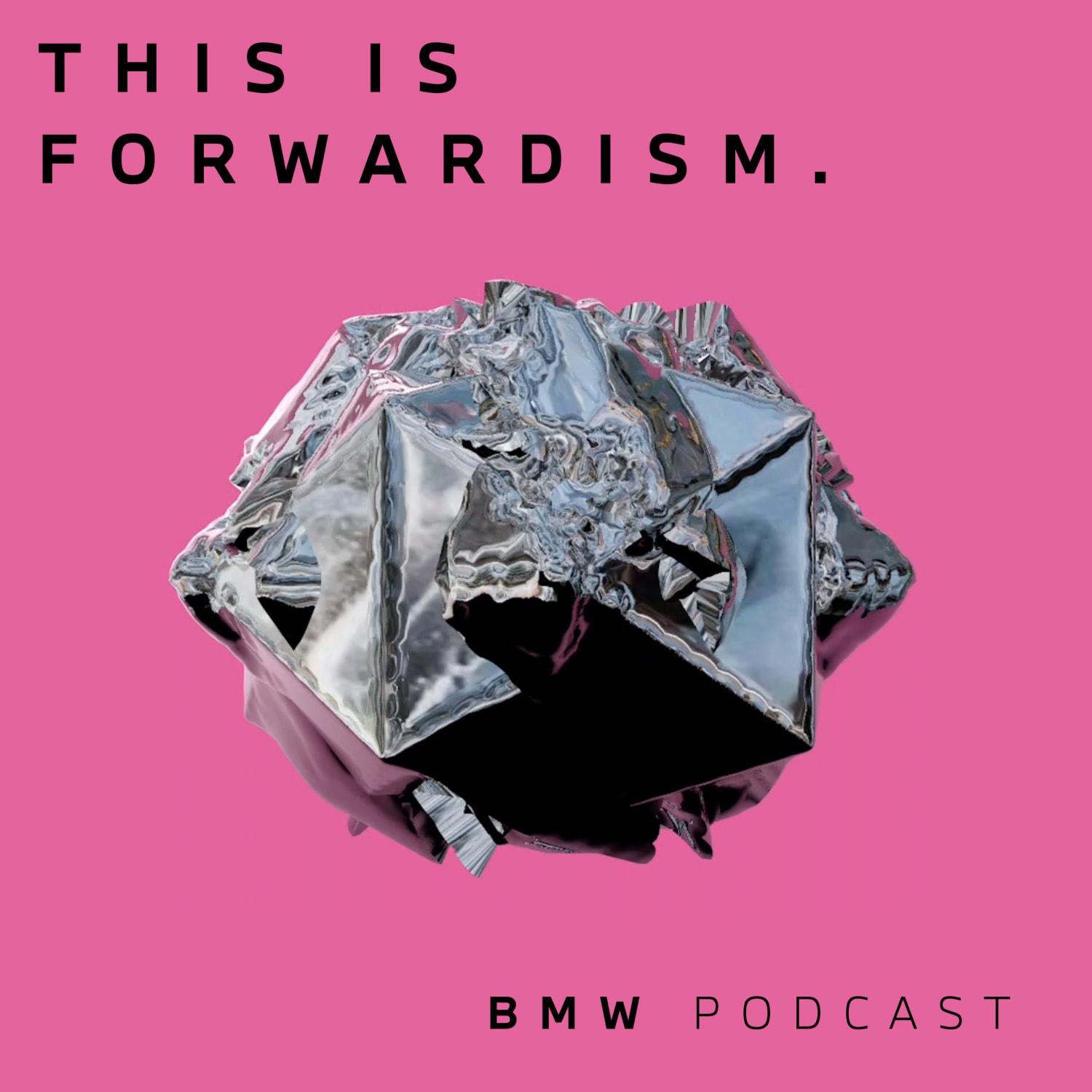 FORWARDISM #07 | Douglas McMaster creates a new way of thinking in gastronomy
A kitchen without a bin – unimaginable? Not for Douglas McMaster. Douglas is a chef at the world's first zero-waste restaurant, Silo, which opened in London a year ago. He is shaping the future of gastronomy with his innovative and sustainable concept. Douglas is a visionary who thinks several steps ahead to ensure our world is a good place to be in the future. He is a pioneer in the kitchen, the founder of a movement, and the creator of a food system for a sustainable future. And he has a vision. Using the motto "Keep Creative, Cook Carefully, Waste Nothing," he shares his ideas and vision and shows the followers on his Instagram channel @zerowastecookingschool how they can cook creative dishes without creating waste. Have a listen and let yourself be inspired by a new way of thinking.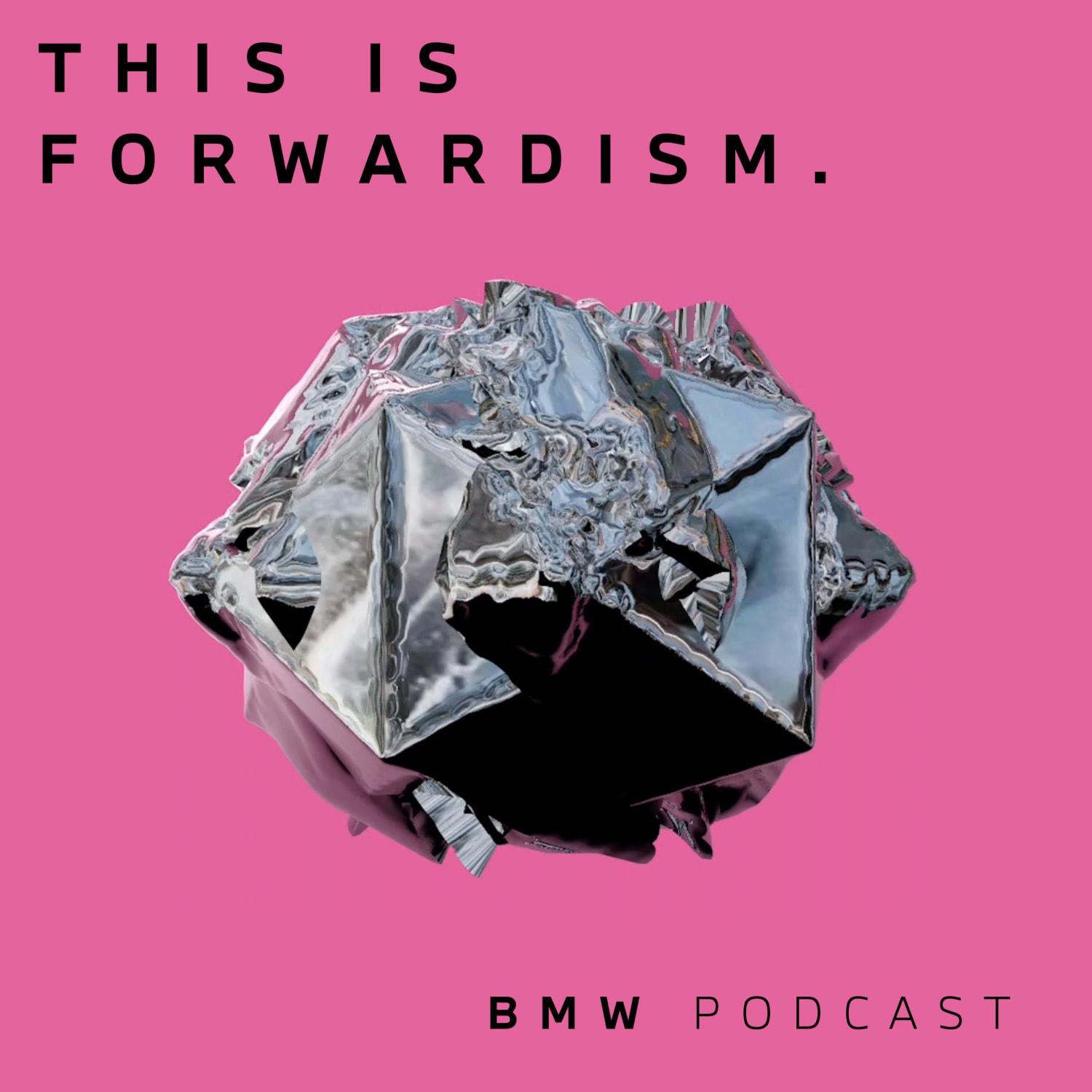 FORWARDISM #06 | Vanessa Kingori breaks new ground in modern leadership
Are you ready for a new, refreshing, and innovative look into the future? Then you're ready for a new episode of THIS IS FORWARDISM. Today, Yomi Adegoke speaks to Vanessa Kingori MBE, Chief Business Officer of Condé Nast Britain, British Vogue's Publishing Director, and Vogue European Business Advisor. Vanessa Kingori is an entrepreneur, role model, and pioneer, and she knows how modern leadership works. How does a change-maker experience change? What are the visions of a visionary? Which pioneers influence this pioneer? You can find out all that and more in an inspiring interview with Vanessa Kingori.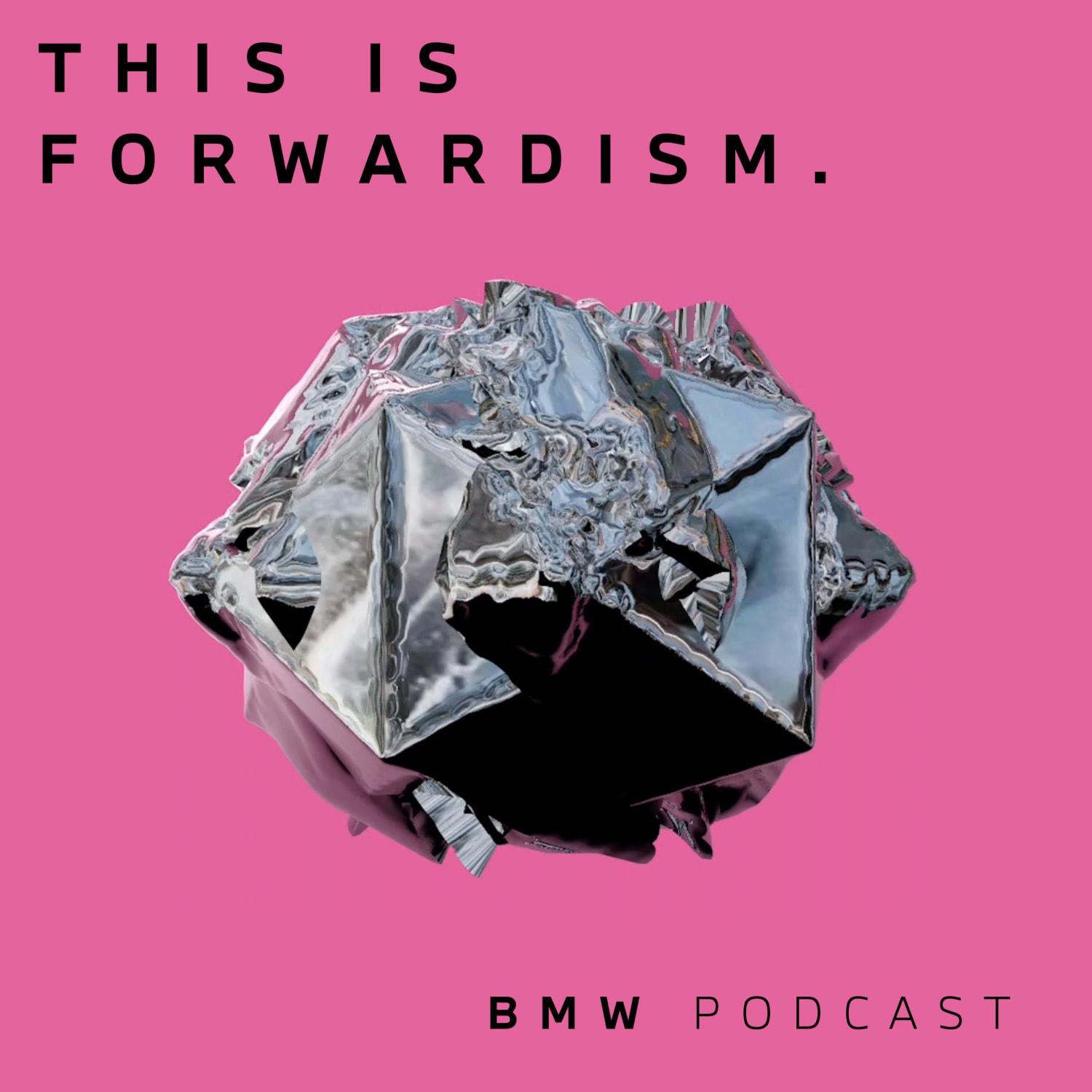 FORWARDISM #05 | Scarlett Hooft Graafland unleashes the unknown in a globalized world
We won't let you start the weekend without a new episode this week either. Today, Scarlett Hooft Graafland is taking us on a journey through highly contrasting places around the world. As an internationally recognized artist and photographer, Scarlett travels the globe to create unique images. She is fascinated by the untouched corners of our world and tries to capture these in analog photographs. But how does she find these peaceful, untouched, and unknown places in an increasingly globalized world? Yomi Adegoke speaks to her about the magic of analog photography, an enthusiasm for spontaneity, and a very special symbiosis with nature.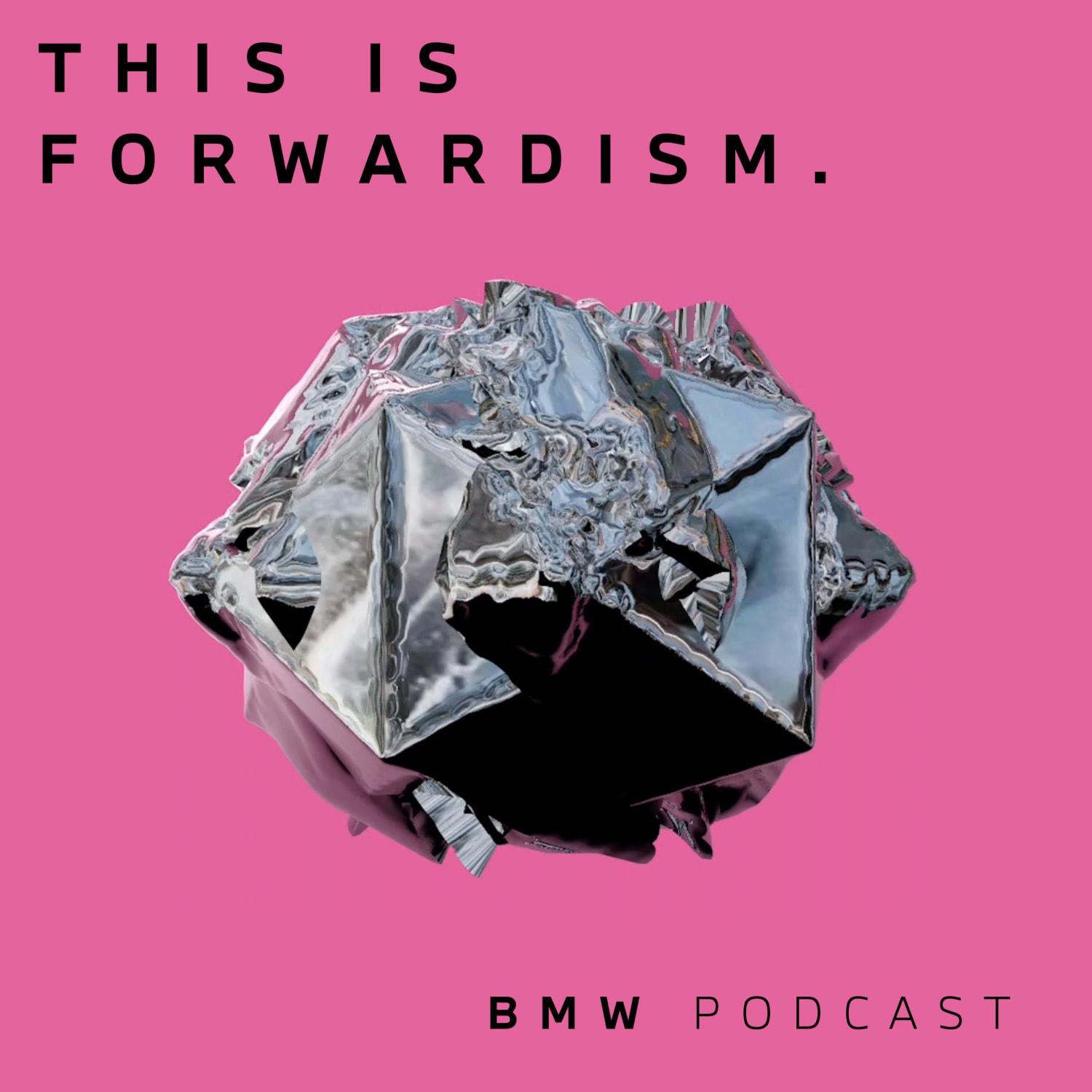 FORWARDISM #04 | Nono Konopka cycles around the world for a very good cause
Welcome back to the thought-leaders podcast! Yomi Adegoke is again embarking on a journey toward the future this week. She is joined today by Nono Konopka. Nono is an author, entrepreneur, film producer, podcaster and speaker – there's almost nothing Nono doesn't love and will do. Well, except for one thing – biking! It is a great twist of fate, then, that this man and his friend traveled from Berlin to Beijing a few years ago – by bicycle. Out of his comfort zone, onto the saddle and straight into the big wide world – and all for a great cause. This journey inspired him to produce "Biking Borders," one of the most-watched documentaries on Netflix. A crazy journey watched and supported by people from all over the world. He talks to us about his lessons for living a truly fulfilled life, his mission, and new ways of fundraising. One question Nono has asked himself over and over again in recent years is: What do I really want in life? Let's find out together if he has found the answer.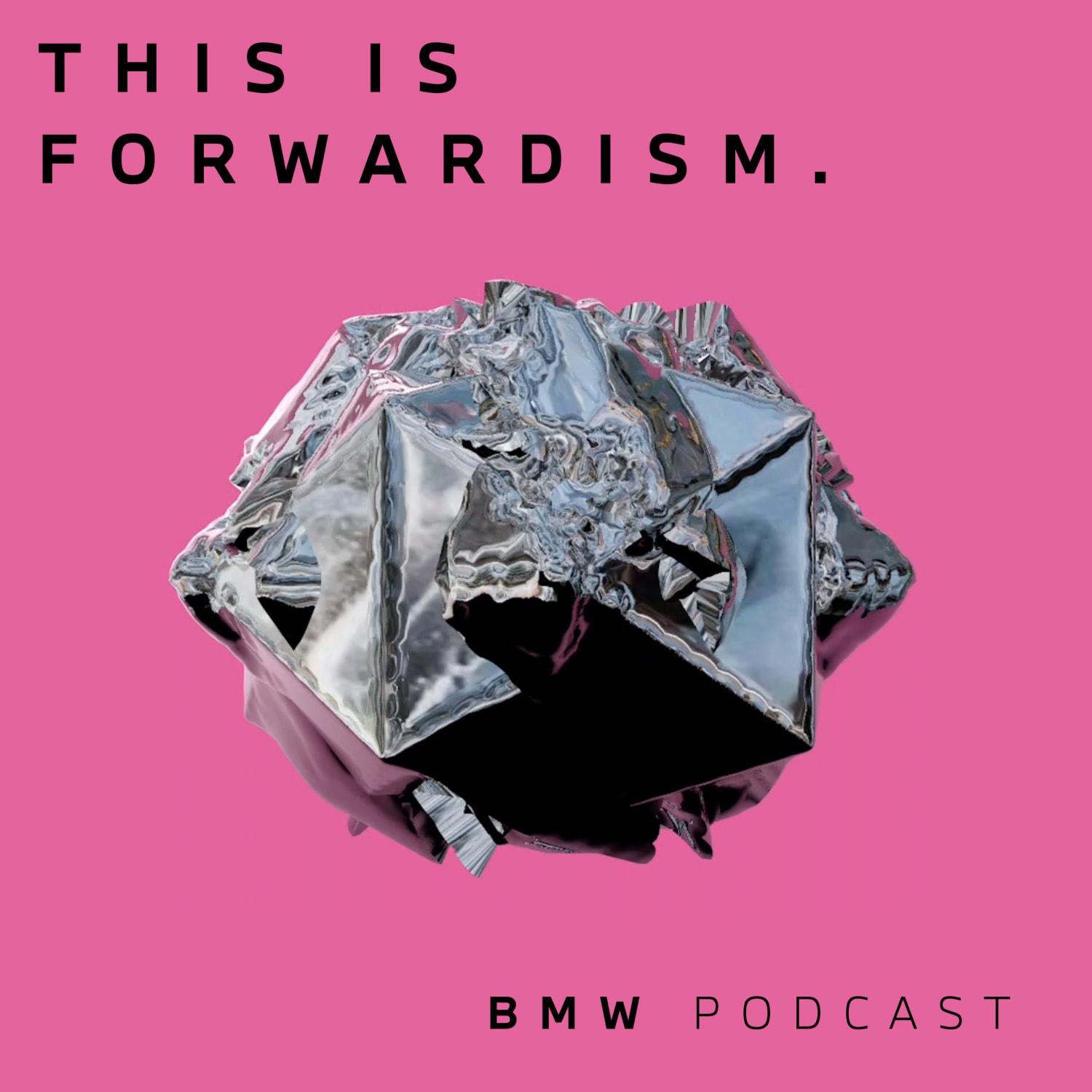 FORWARDISM #03 | Marie Aigner pushes boundaries with sound-absorbing design
Friday is here again, and that means a new view, a new vision, a new journey. In today's episode, our host Yomi Adegoke creates a picture of the future together with architect and designer Marie Aigner. Marie is known for her urban and classic solutions in interior architecture, furniture design and product development. Not only is she a multitalented architect, she is also a true pioneer – producing smart and aesthetic solutions for sound-absorbing design. Wondering what that is all about? Marie Aigner and Yomi Adegoke will tell you. They also talk about the impact of sustainability on work and everyday life, and look at the job of the designer in the metaverse.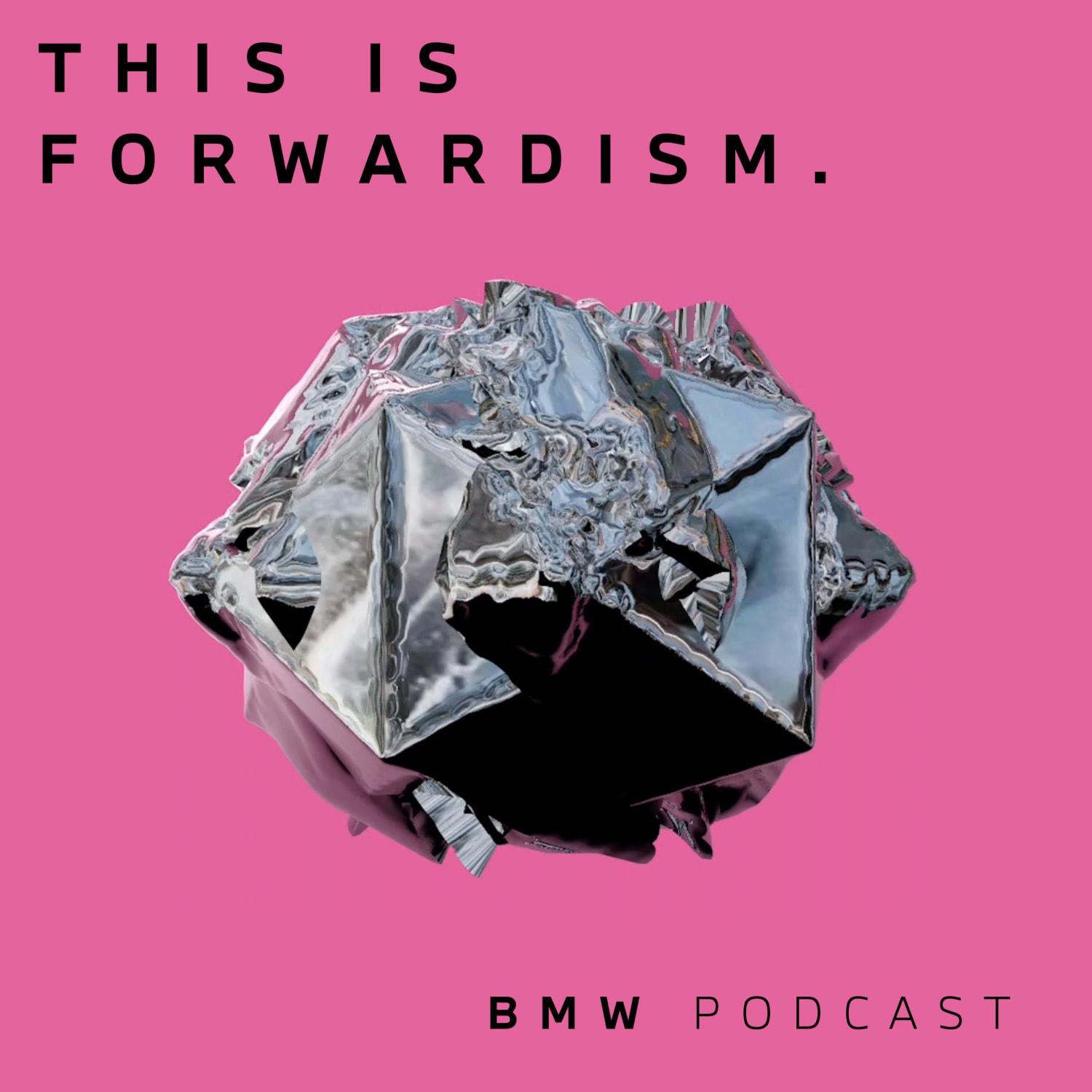 FORWARDISM #02 | Noonoouri and Joerg Zuber turn the digital world of influencers upside down
If you thought the first episode was all there was, then we've got good news for you. There's more! Today, our presenter Yomi doesn't just have one guest, but two – and only one of them is real. And we can tell you this: You will get a never-before-heard treat today. Noonoouri and her creative director, Joerg Zuber, are our guests. Noonoouri is an influencer with over 400,000 Instagram followers and collaborations with the biggest luxury and fashion brands, but there is more to her than that – she only exists in the virtual world. She was created by Joerg Zuber, a visionary, designer and artist who is always one step ahead. Are you ready for Noonoouri's podcast debut? Then enjoy the inspiring world of Joerg and Noonoouri.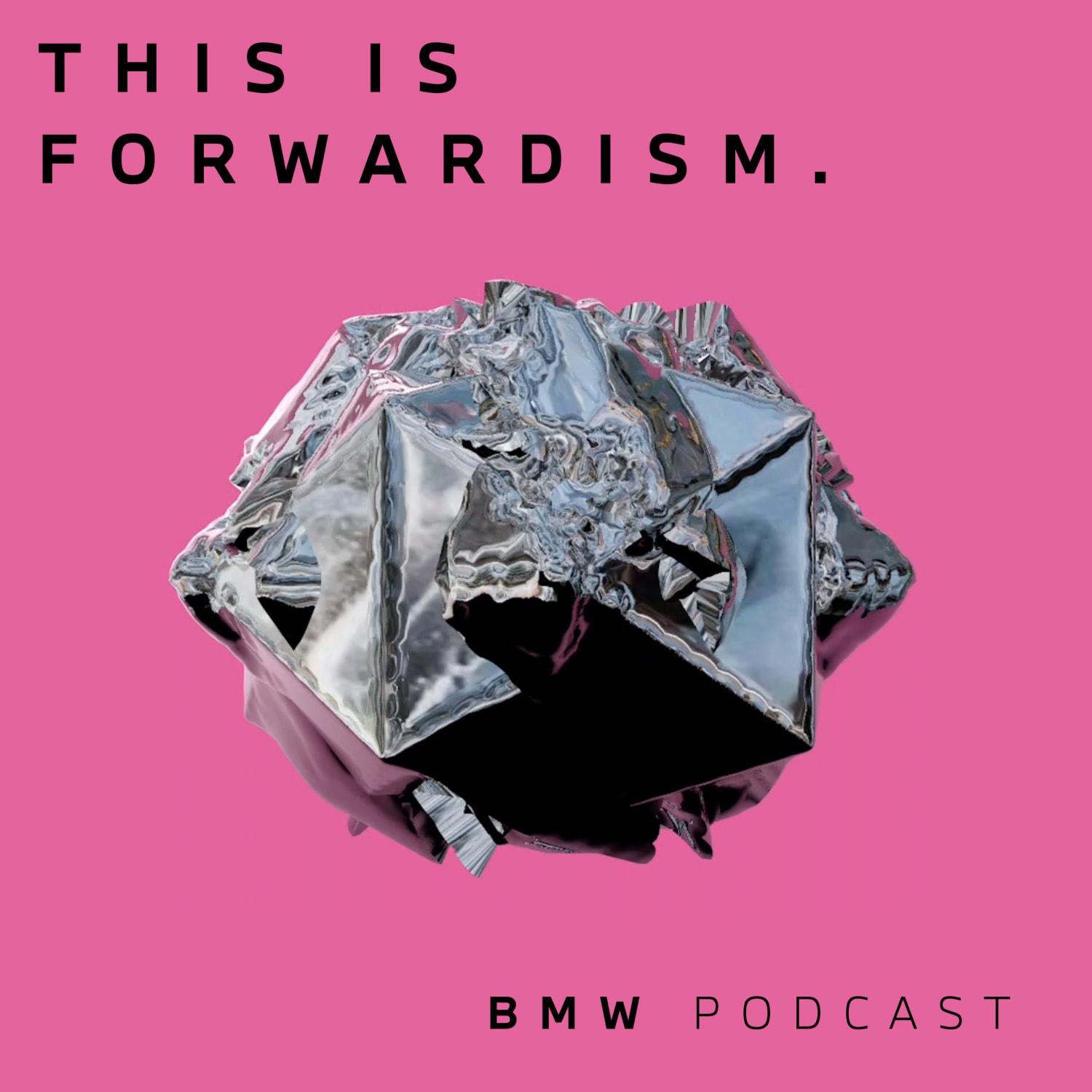 FORWARDISM #01 | Dian-Jen Lin fights climate change with living textiles
What if your clothes could photosynthesize and release oxygen? Difficult to picture? Then we'll help your imagination run wild. In the first episode of THIS IS FORWARDISM, our host Yomi Adegoke talks with a creative multitalent: Dian-Jen Lin. Dian-Jen Lin has already showcased her ideas in many creative areas. Nowadays, she is a designer, researcher, scientist, and artist. Together with her colleague Hannes Hulstaert, she founded Post Carbon Lab, a transdisciplinary design research and development company. They bring clothing to life with their Photosynthetic Coatings™ approach. Intrigued yet? Press play and hear what drives Dian-Jen and how she sees the future of textile production.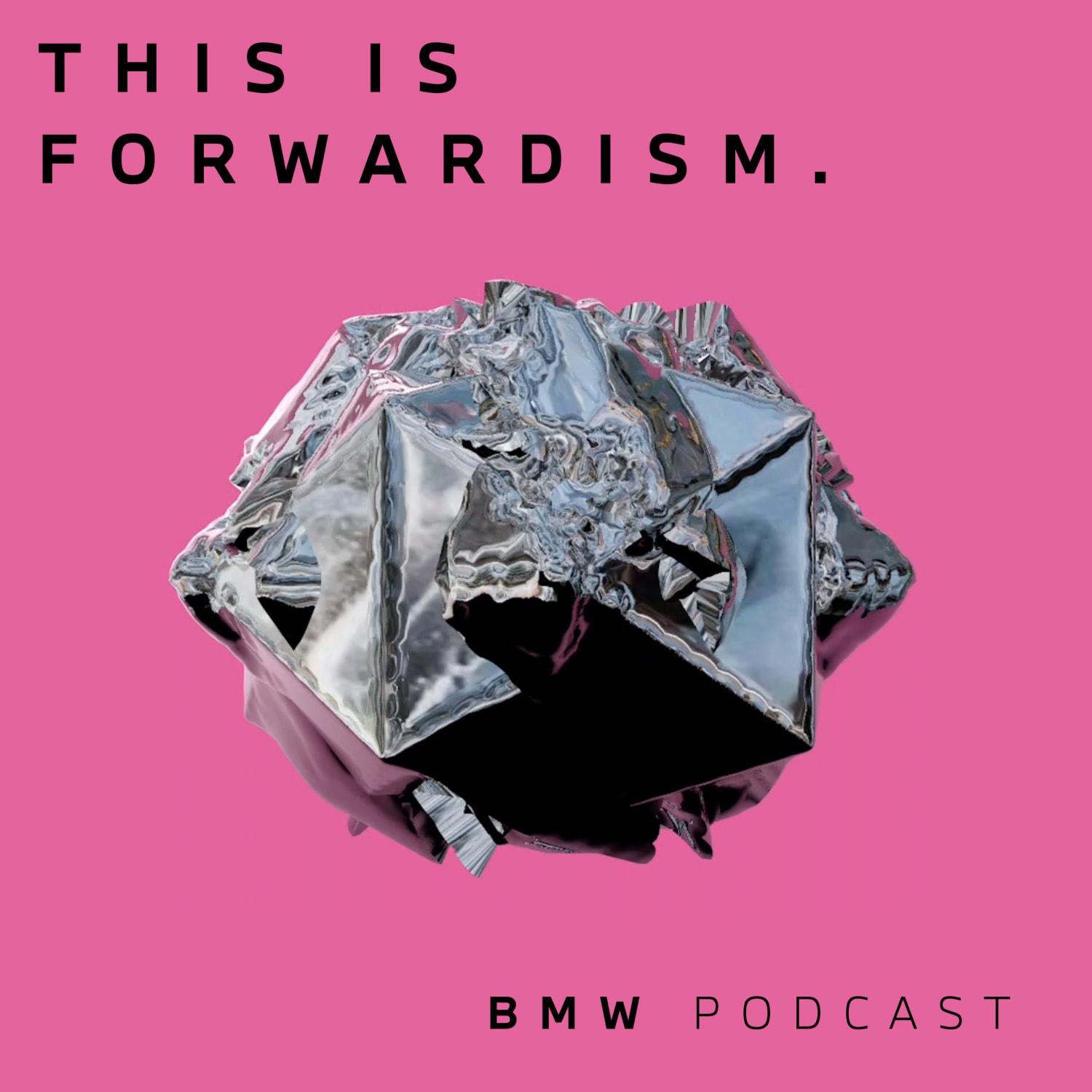 THIS IS FORWARDISM
This article is part of our series THIS IS FORWARDISM. These are stories for those and about those, with the collective mindset to shape what's next. For those committed to tomorrow, restlessly striving for more. Not only enriching themselves but enriching those around them. For those with progressiveness as their natural state.  Forwardism is the joy of seeing and feeling the future before it's been created and continually challenging convention to push for certainty of a better experience when we get there. It means questioning convention today to ensure lasting joy tomorrow, and beyond.
Author & Producer: Julia Niedermeier; Art: Lucas Lemuth, Madita O'Sullivan, Caroline Wabra; Sound: Kontrapunkt Agency