THE LATEST BMW 2 SERIES.
The BMW 2 Series models have been thrilling customers in the compact car segment since 2013 – these sporty, powerful, and yet practical vehicles guarantee the pure driving pleasure that is synonymous with BMW. Whether in an urban environment, on long journeys or in the countryside, the BMW 2 Series includes the right vehicle for every purpose – confident, extroverted, and dynamic.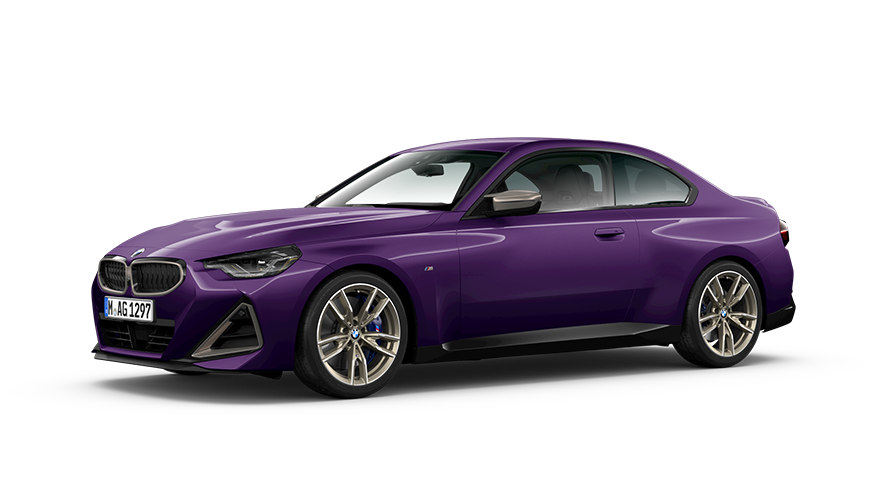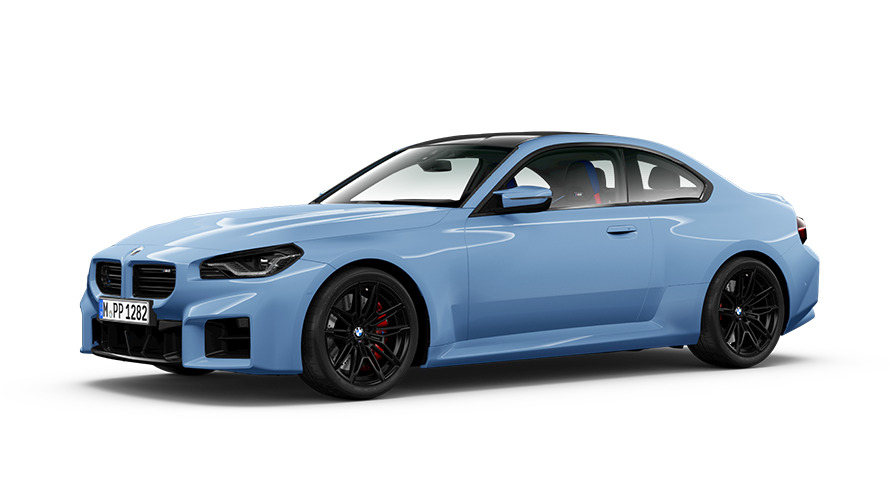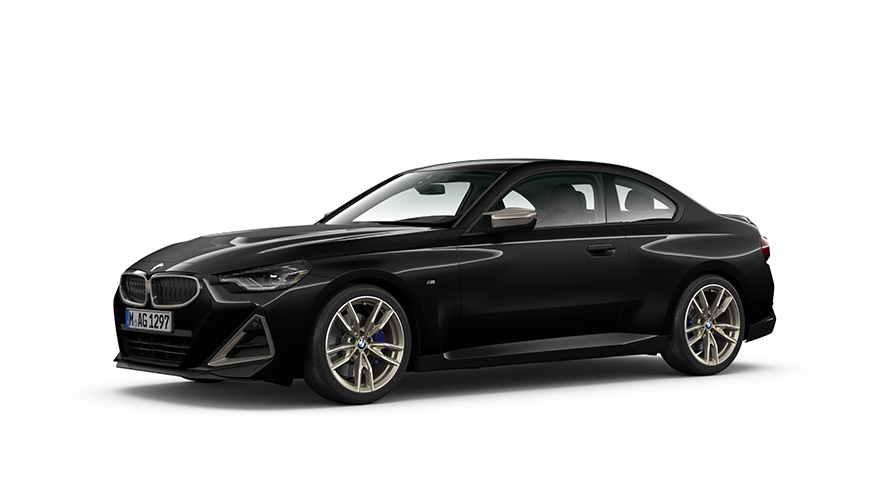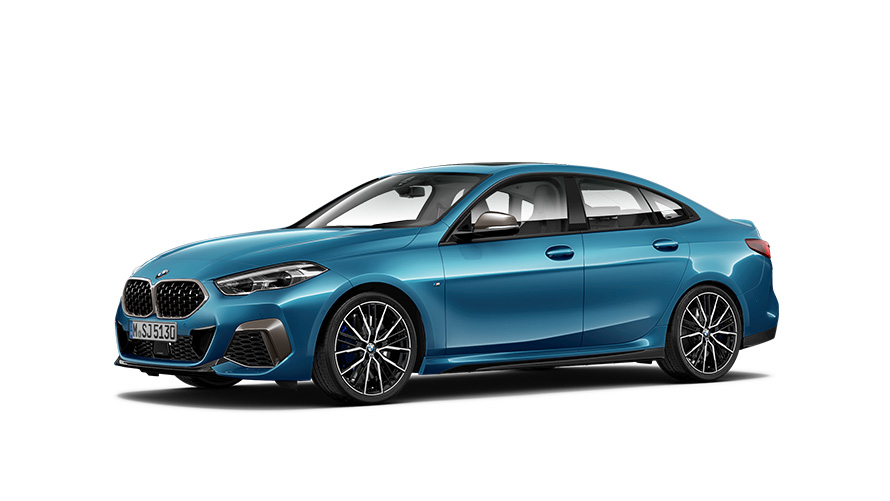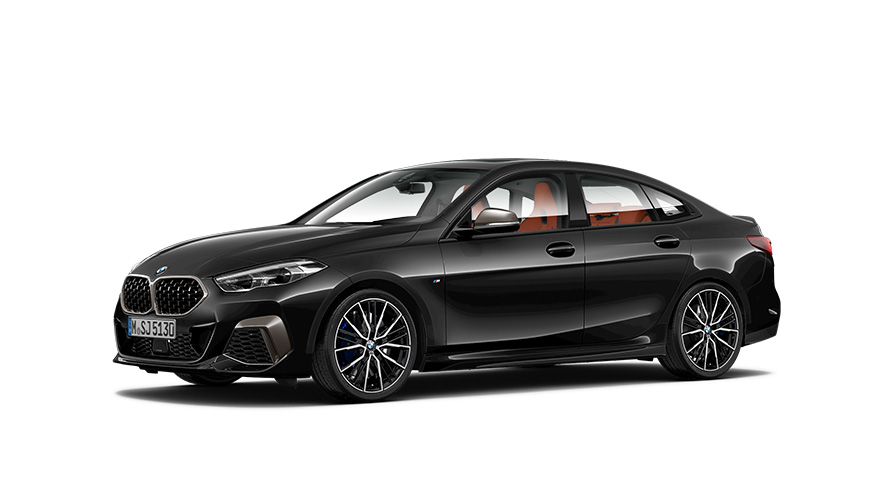 BMW 2 SERIES OVERVIEW.
Uncompromising, self-confident, and expressive: As the successors to the BMW 1 Series Coupé, the BMW 2 Series Coupé, Convertible and Gran Coupé are the continuation of its concept. The BMW 2 Series stands for powerful, compact vehicles – the best in their class. Naturally, this also applies to the BMW 2 Series Active Tourer and BMW 2 Series Gran Tourer, which combine sportiness and efficiency with flexibility and versatility to bring an extra dose of excitement and comfort to everyday life.
Read more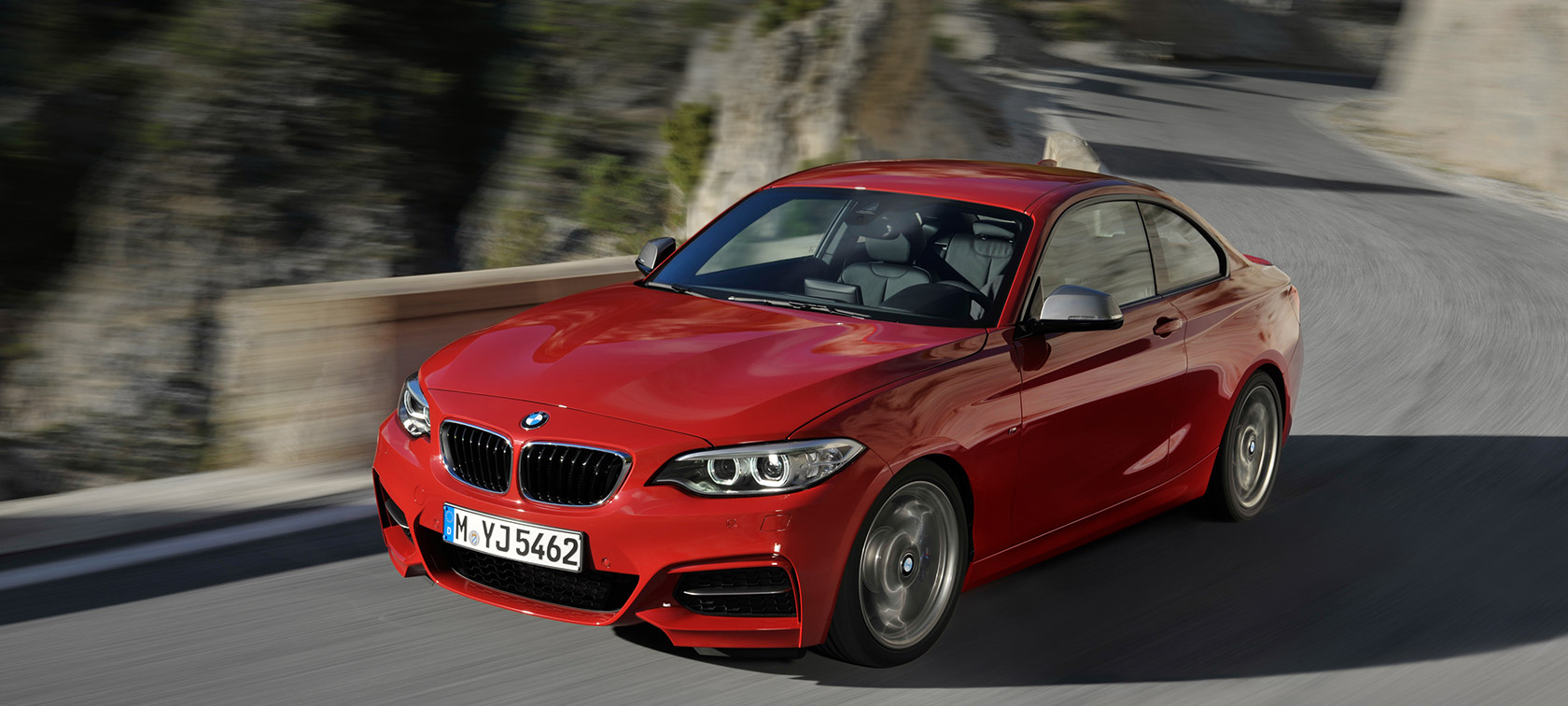 A BRIEF HISTORY OF THE BMW 2 SERIES MODELS.
THE FIRST GENERATION OF THE 2 SERIES.
THE SECOND GENERATION OF THE 2 SERIES.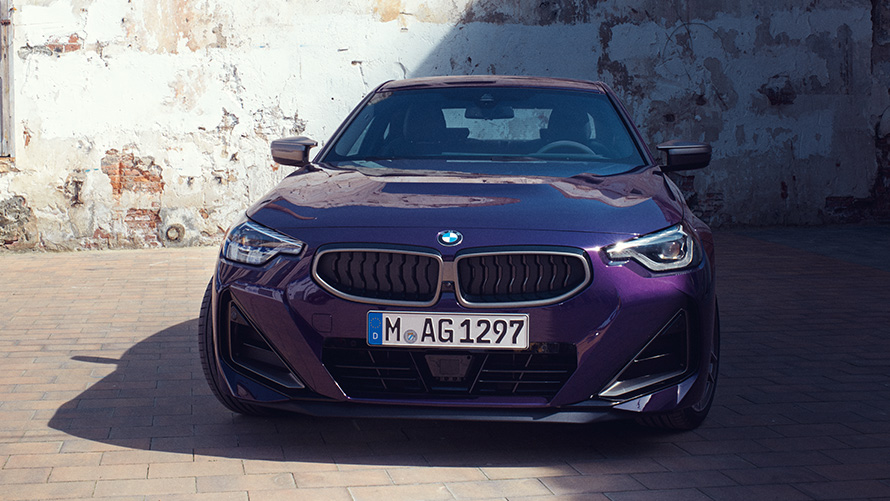 The BMW 2 Series Coupé, released in 2021, continues the tradition of sportive, compact but powerful vehicles: an emotional driving experience thanks to the rear drive unit and agile handling. The highly efficient, high-performance engines enable powerful acceleration in all driving conditions. And the optional adjustable sport steering ensures immediate response, minimal steering effort and precision when driving. With a 31 mm wider track compared to its predecessor, the vehicle boasts a superior visual appearance. Likewise, the new single-frame double kidney in which, instead of bars, kidney flaps open or close depending on the cooling demand required. The bi-LED single headlights are reminiscent of coupé legends such as the BMW 2002, and under the lights, triangular air intakes create a sporty appearance. Triangles are often repeated in the BMW 2 Series' Coupé design – as embossing in the inner door panels for example.

With the BMW Digital Key your smartphone will be able to open and lock the vehicle or even start up the engine. And if you are ever unsure whether you have locked your car – you can do so at any time while on the road via the MyBMW app.

Production period: 2021 – today

Engines: 2.0 – 3.0 liters (135 – 275 kW, 184 – 374 hp), 4- & 6-cylinder

Length/width/height: 4,537 mm / 1,838 mm / 1,390 mm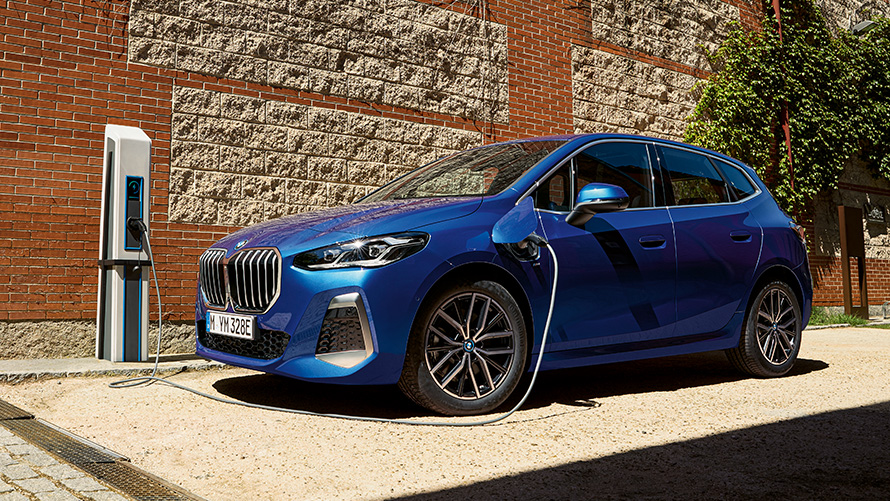 Available from 2021, the second generation of the BMW 2 Series Active Tourer is more agile and versatile than ever. With its large, octagonal double kidney grille, the sporty, confident design cuts a striking and self-assured look. The flush-mounted door handles emphasise the clear design. And, at the same time, the silhouette is given a dynamic contour thanks to the stretched side window graphic, the flat A-pillar and the precise lines. The interior of the BMW 2 Series Active Tourer is equally impressive thanks to its generous space. Optimally placed storage compartments, optional sports seats for driver and front passenger and the standard adjustability of the rear seat backrest angle ensure that the interior can be used in various ways and that the passengers are as comfortable as possible.

Equipped with the latest generation BMW iDrive, the BMW 2 Series Active Tourer offers a host of innovative technologies that are anything but standard in this compact class. The standard BMW Curved Display and BMW Intelligent Personal Assistant provide a completely new user experience. The ultra-modern operating concept with intuitive menu structure enables interaction between driver and vehicle either by touch or speech.

The BMW 2 Series Active Tourer plug-in hybrids combine outstanding fuel consumption figures with typical BMW driving dynamics. Thanks to the latest 5th generation BMW eDrive technology, the BMW 2 Series Active Tourer with hybrid drive offers up to 80 kilometres of pure electric driving pleasure.

BMW 2 Series Active Tourer with its mild hybrid technology converts the vehicle's kinetic energy into electricity when braking or coasting and stores it in the battery. The result is lower emissions and fuel consumption, a 14 kW increase in power and 55 Nm of torque.

Production period: 2021 – today

Engines: 1.5 – 2.0 liters (100 – 150 kW, 136 – 204 hp), 3- & 4-cylinder

Length/width/height: 4,386 mm / 1,824 mm / 1,570–1,576 mm