THE HIGHLIGHTS OF THE BMW i3.
Discover innovative design, electrified driving dynamics, optimised range and intelligent technologies.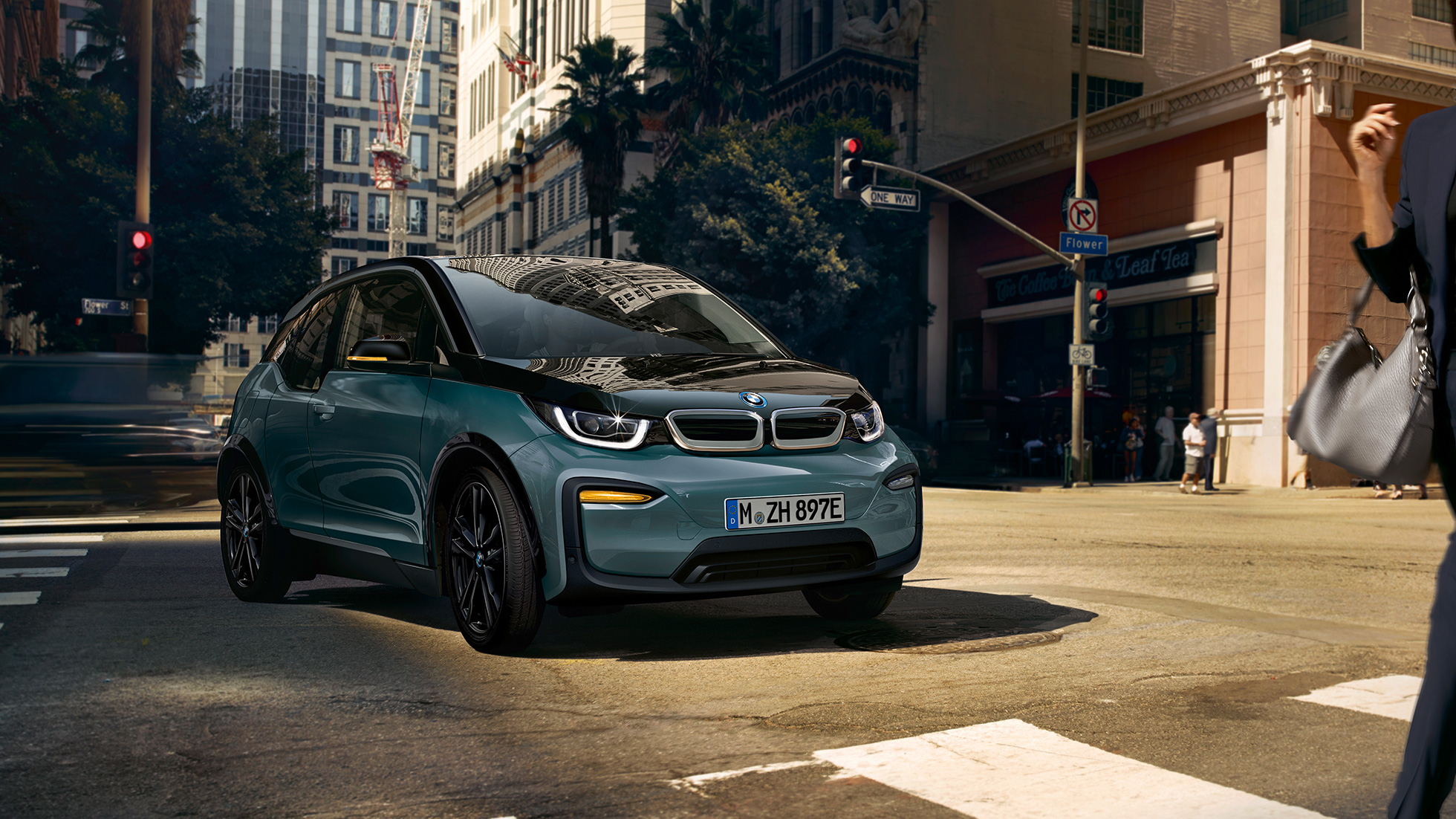 EXTERIOR OF THE BMW i3.
Visionary from every perspective.
The exterior of the BMW i3 communicates sportiness from the very first glance. Dual-colour painted surfaces and short projecting edges are a model of modern design.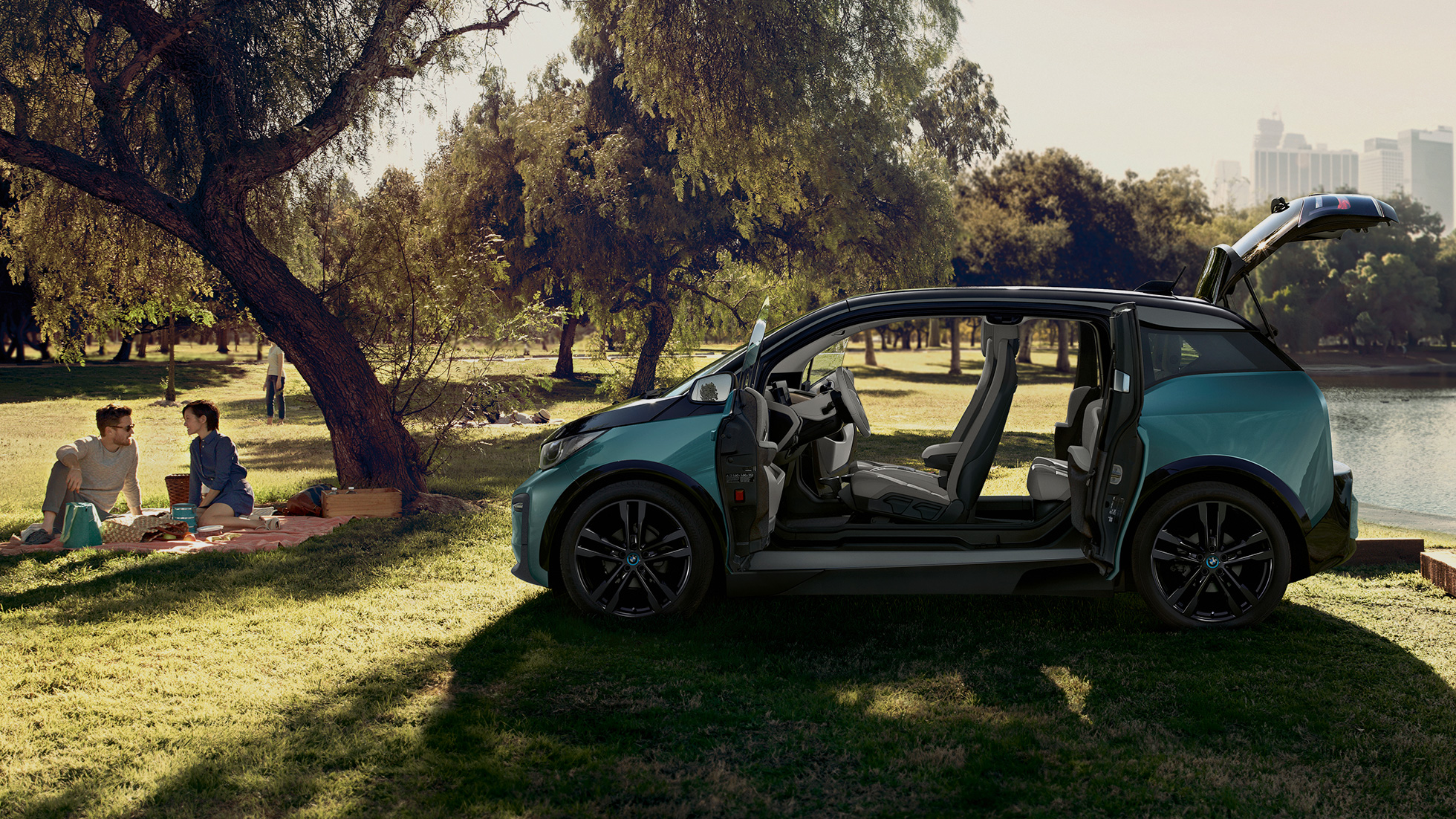 INTERIOR OF THE BMW i3.
Complete with integrated free space.
The unique and spacious interior of the BMW i3 is palpable after just a single glance through the opened coach doors. The open, inviting design makes entry and loading simple and comfortable – without disregarding safety, since the closed doors assume the protective function of the B-pillar.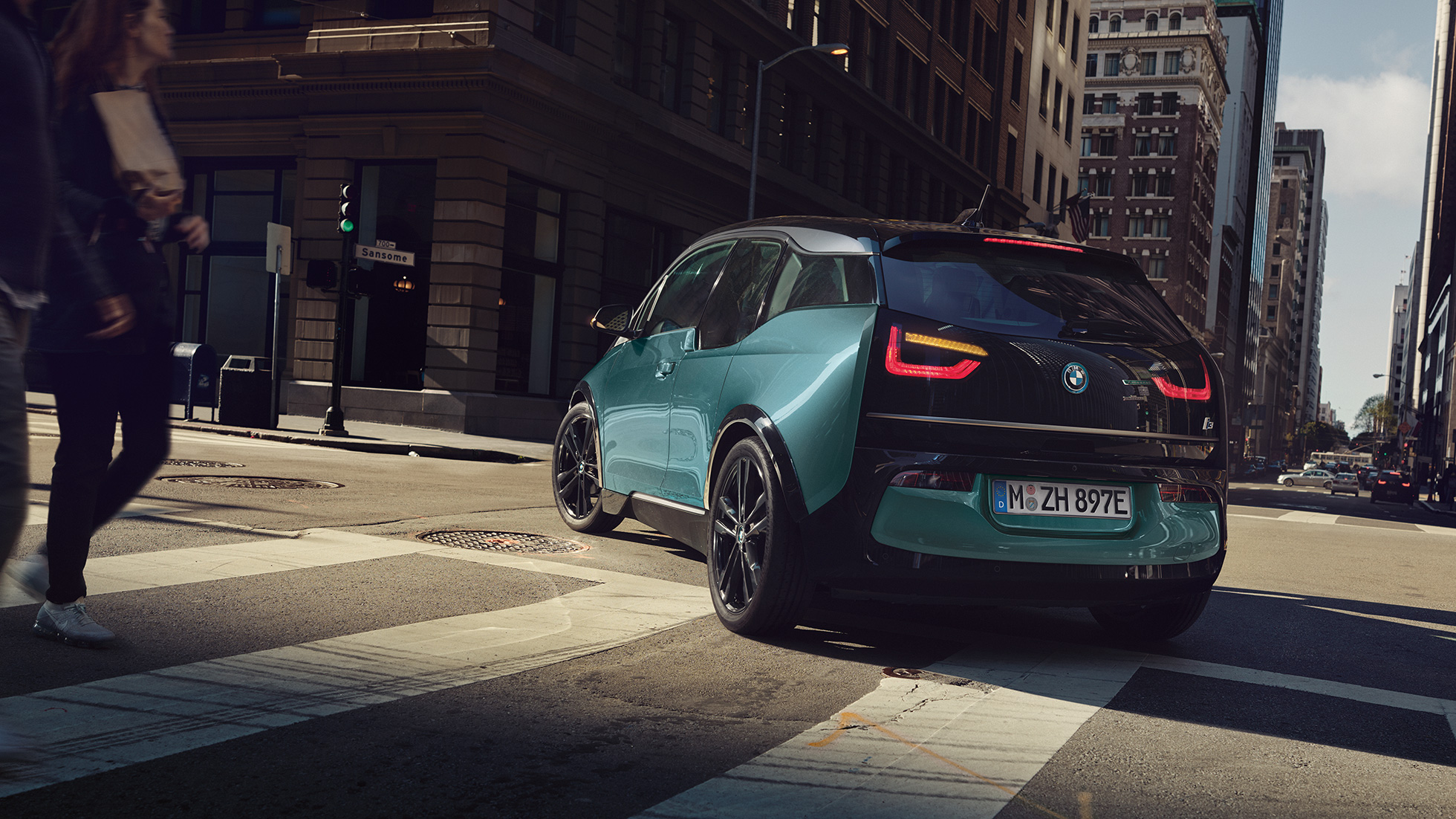 ELECTRIFYING DRIVING DYNAMICS OF THE BMW i3.
Ready for a love sprint.
From the chassis to the passenger cell – the intelligent combination of driving and and lightwheight components enables the unparalleled dynamics of the BMW i3.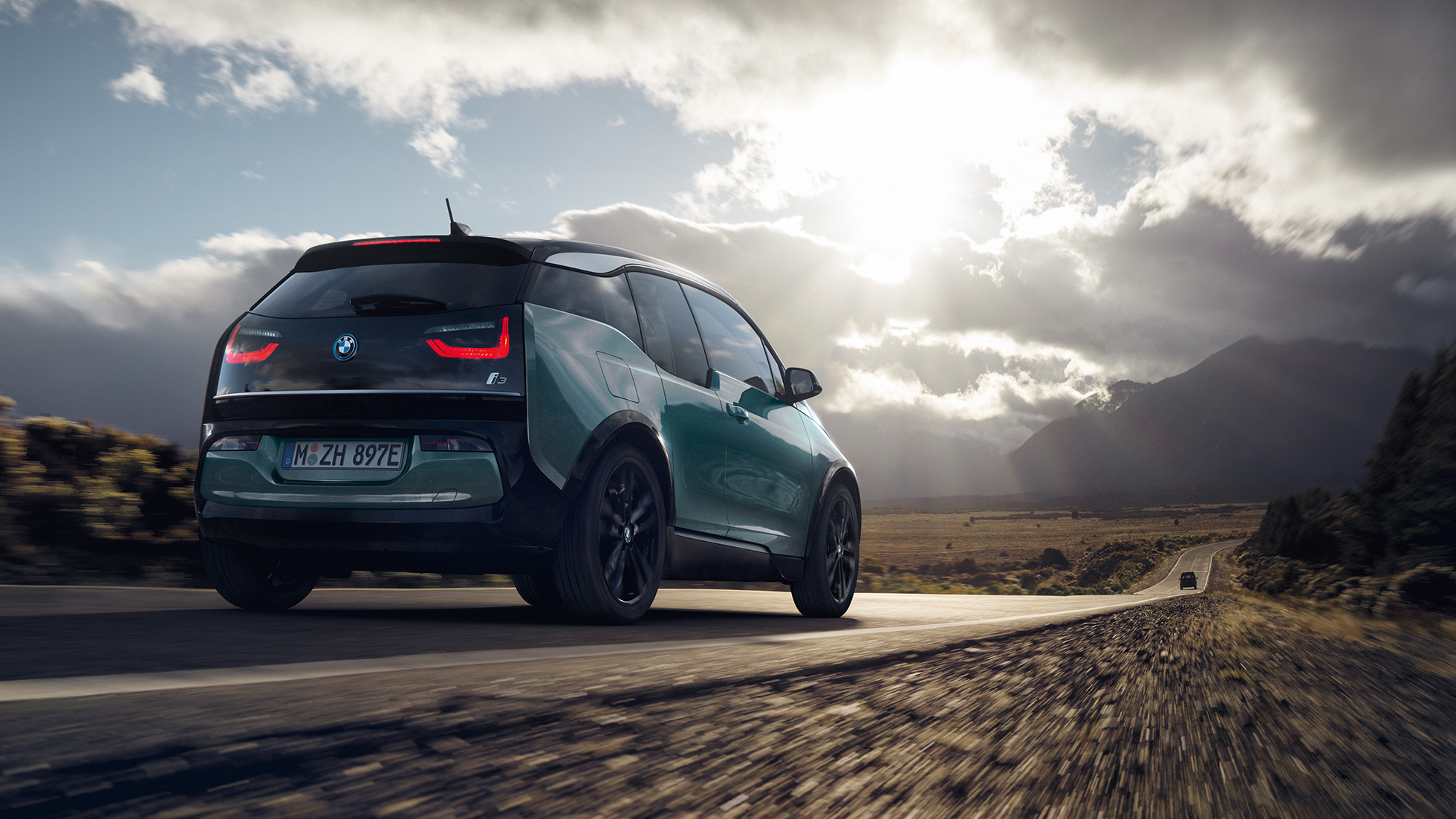 RANGE OF THE BMW i3.
Stronger. Longer. Further.
Getting ahead has never been so easy: the BMW i3 can cover up to 260 kilometres in a day with its extended range. The new high-performance battery now supplies the electric engine with even more energy – and you get even more electric driving pleasure.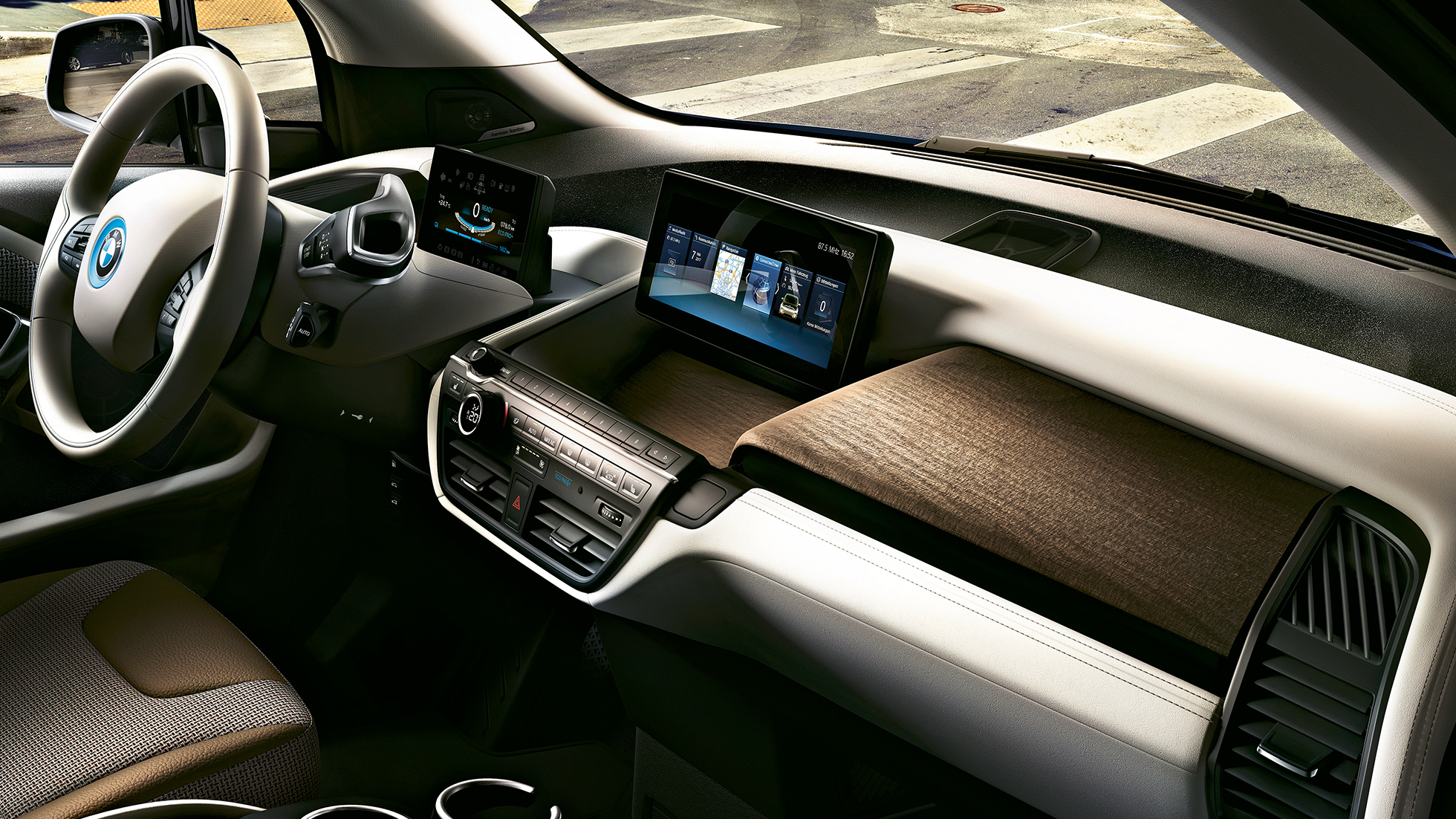 INTELLIGENT TECHNOLOGIES OF THE BMW i3.
Digital services and driver assistance systems.
Don't miss anything while you're on the road. Always stay up-to-date. That's exactly what the BMW i3 offers with its numerous digital services and driver assistance systems.
01

6.9 sec from 0 to 100 km/h (BMW i3s)

02

270 Nm torque (BMW i3s)

03

Up to 260 km daily use electric range
THE DESIGN OF THE BMW i3.
The spirit of the time, with a modern interpretation.
The BMW i3 does not follow any trend; it's an expression of a self-conscious lifestyle. Designed in a progressive form language that communicates clarity and an interior lounge character. Equipped with an effortlessness that thrills you through sustainable materials and functional details. A vehicle that will set trends with its individuality.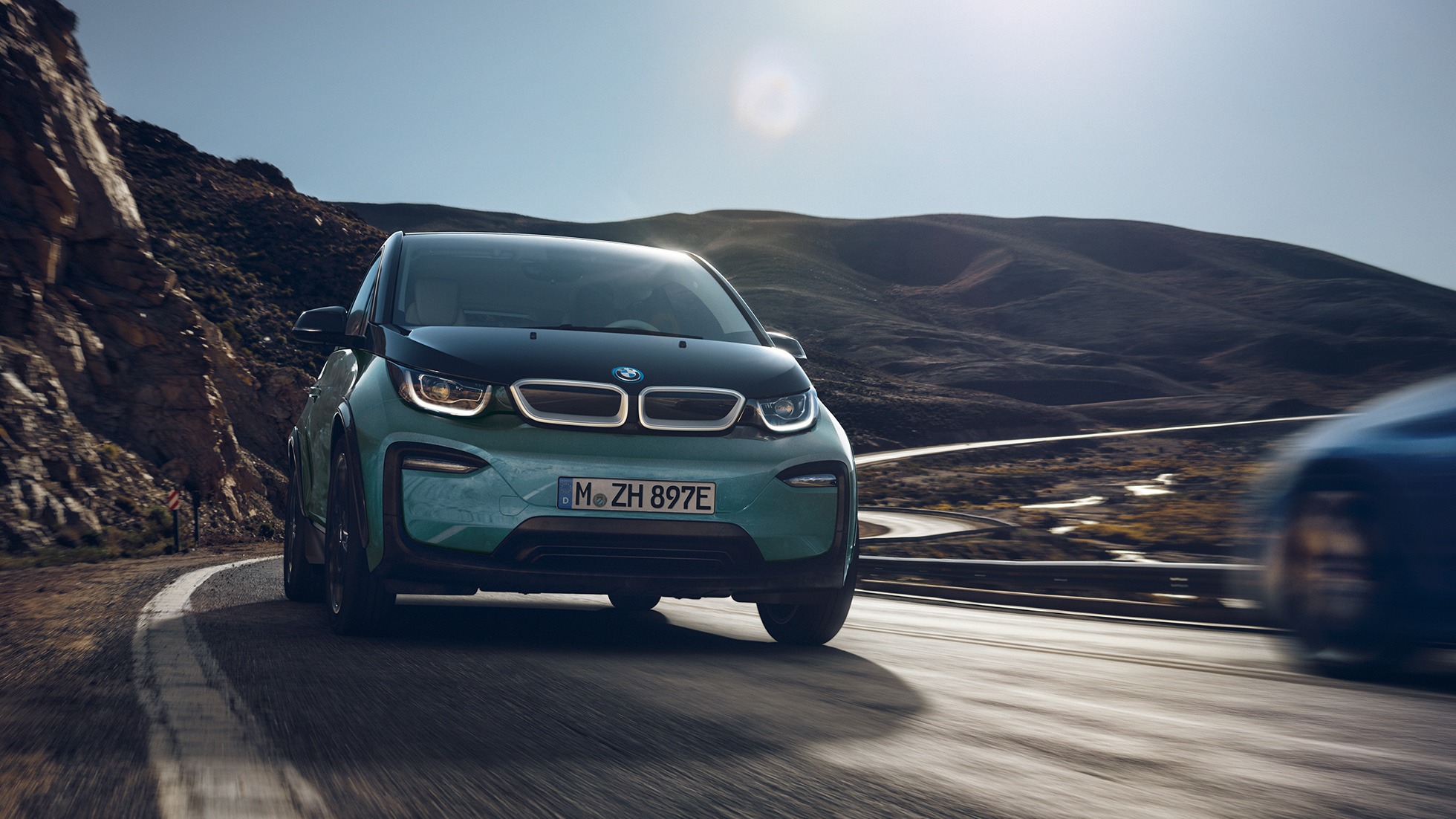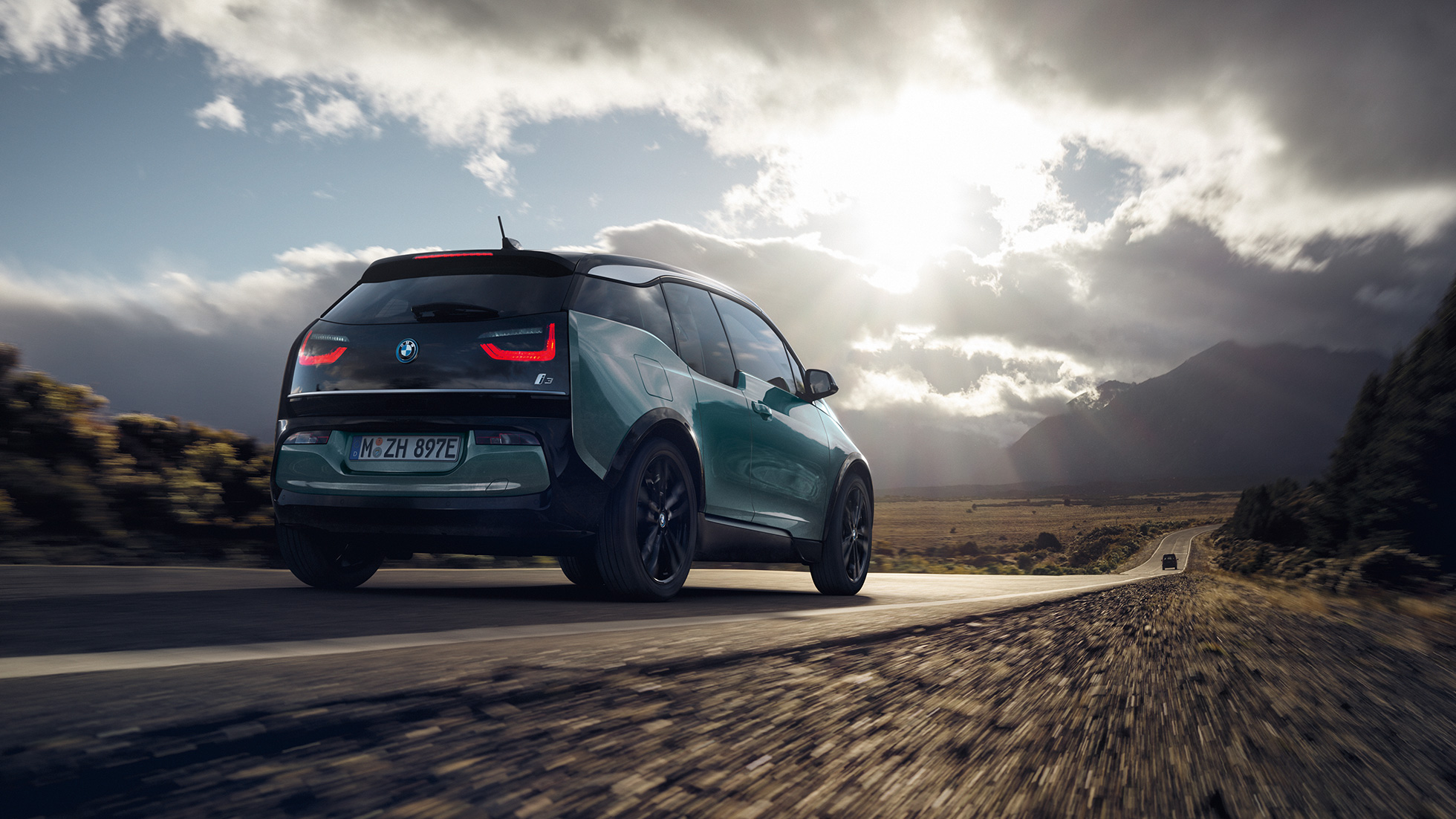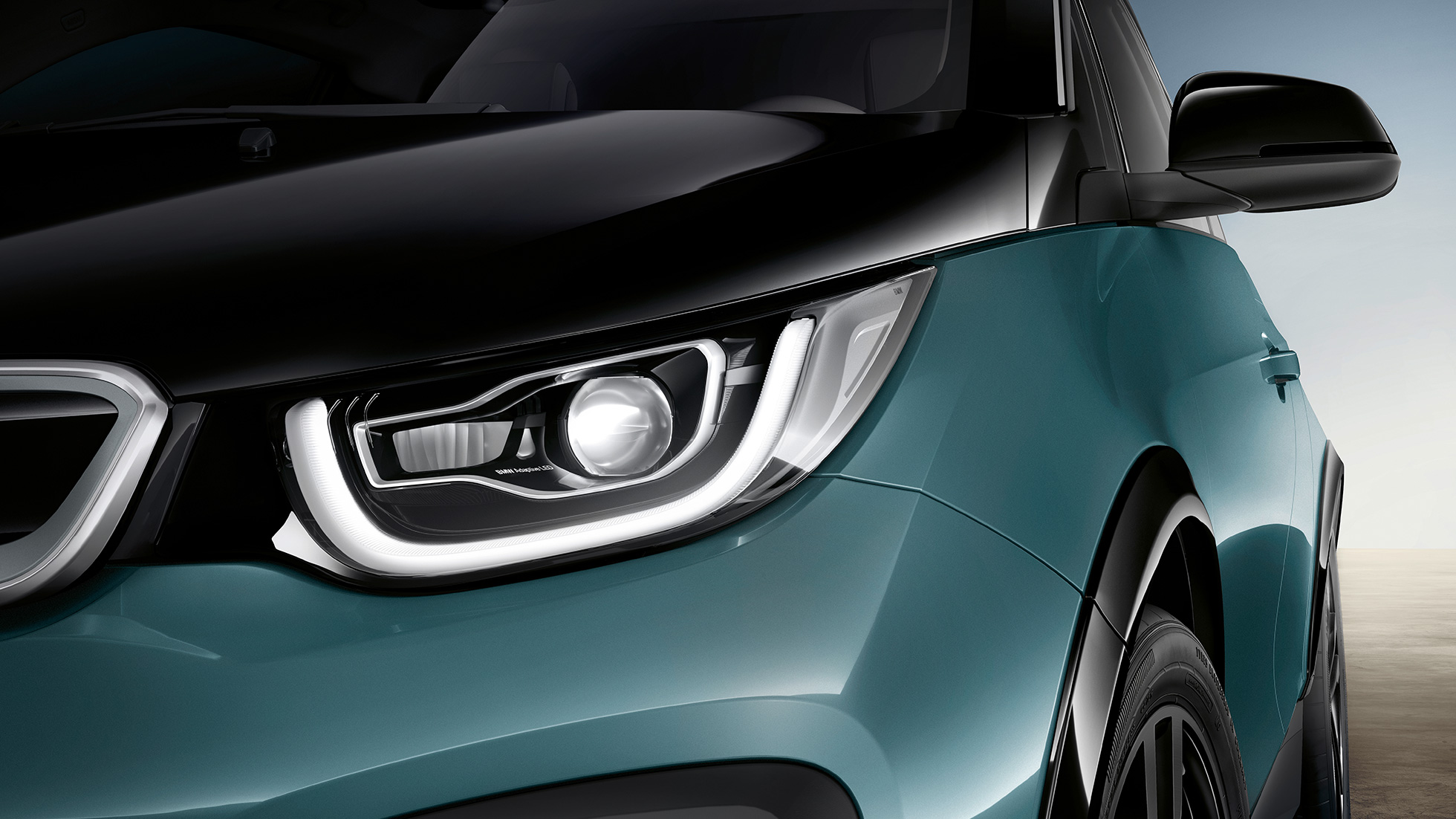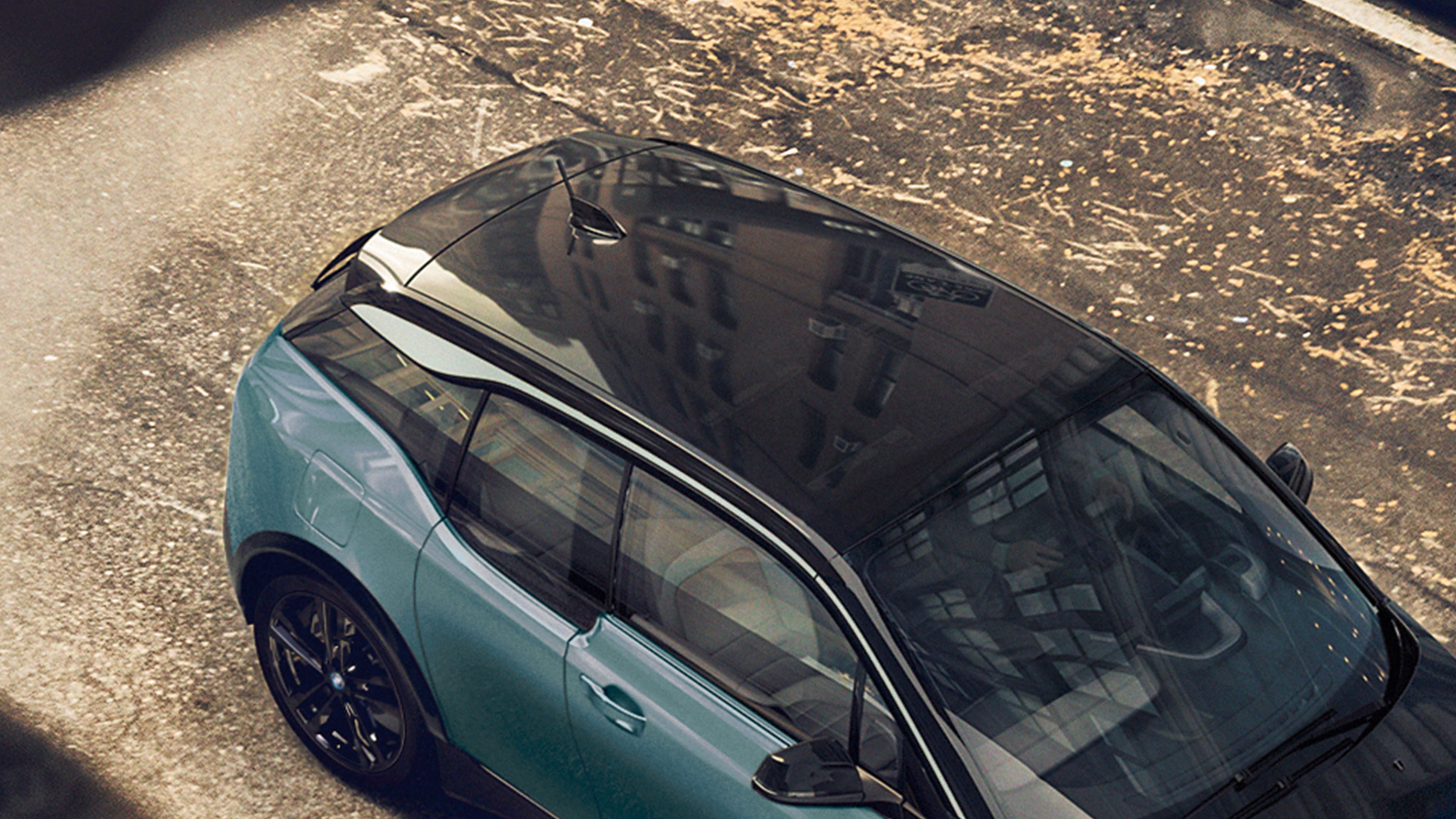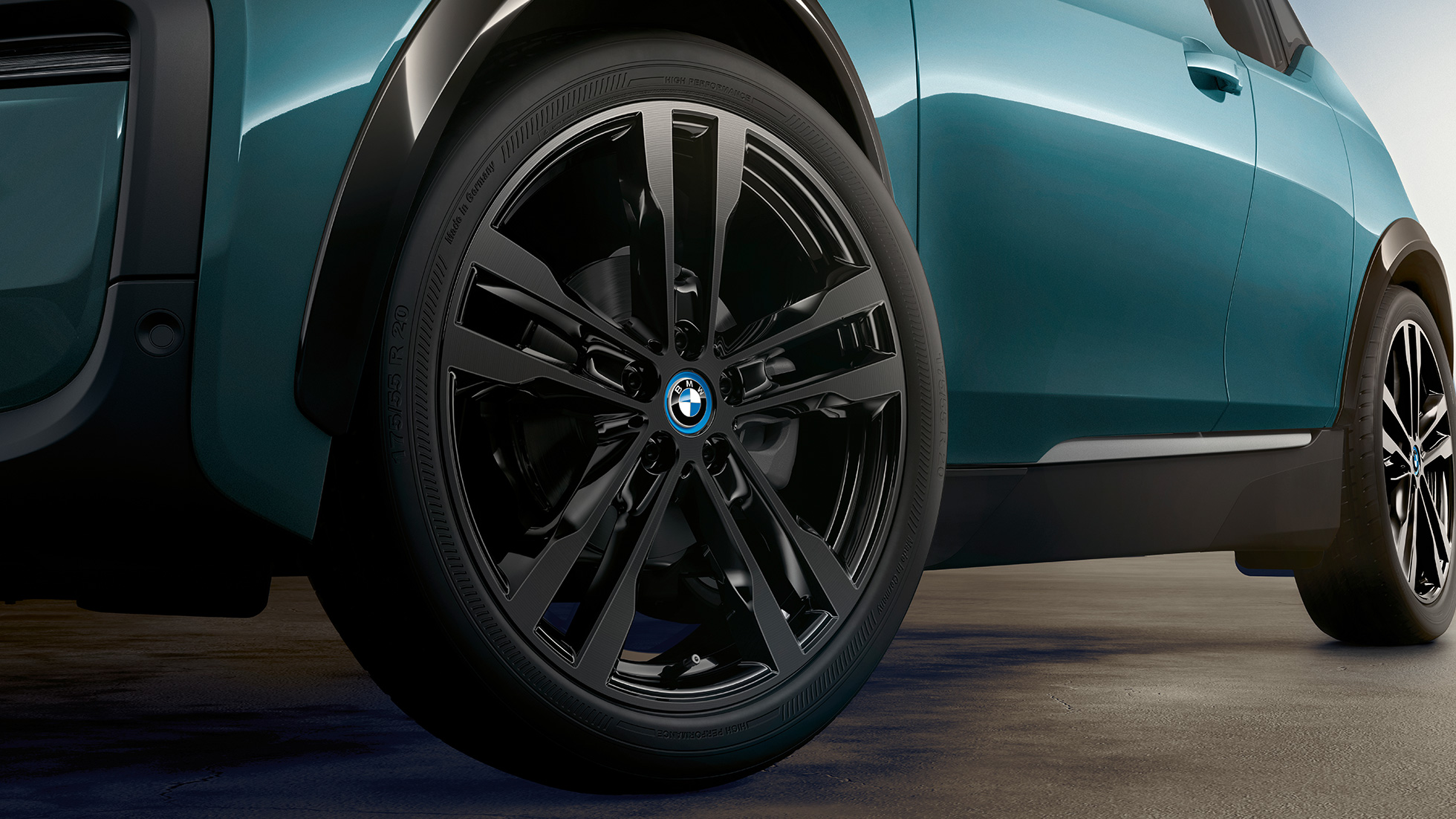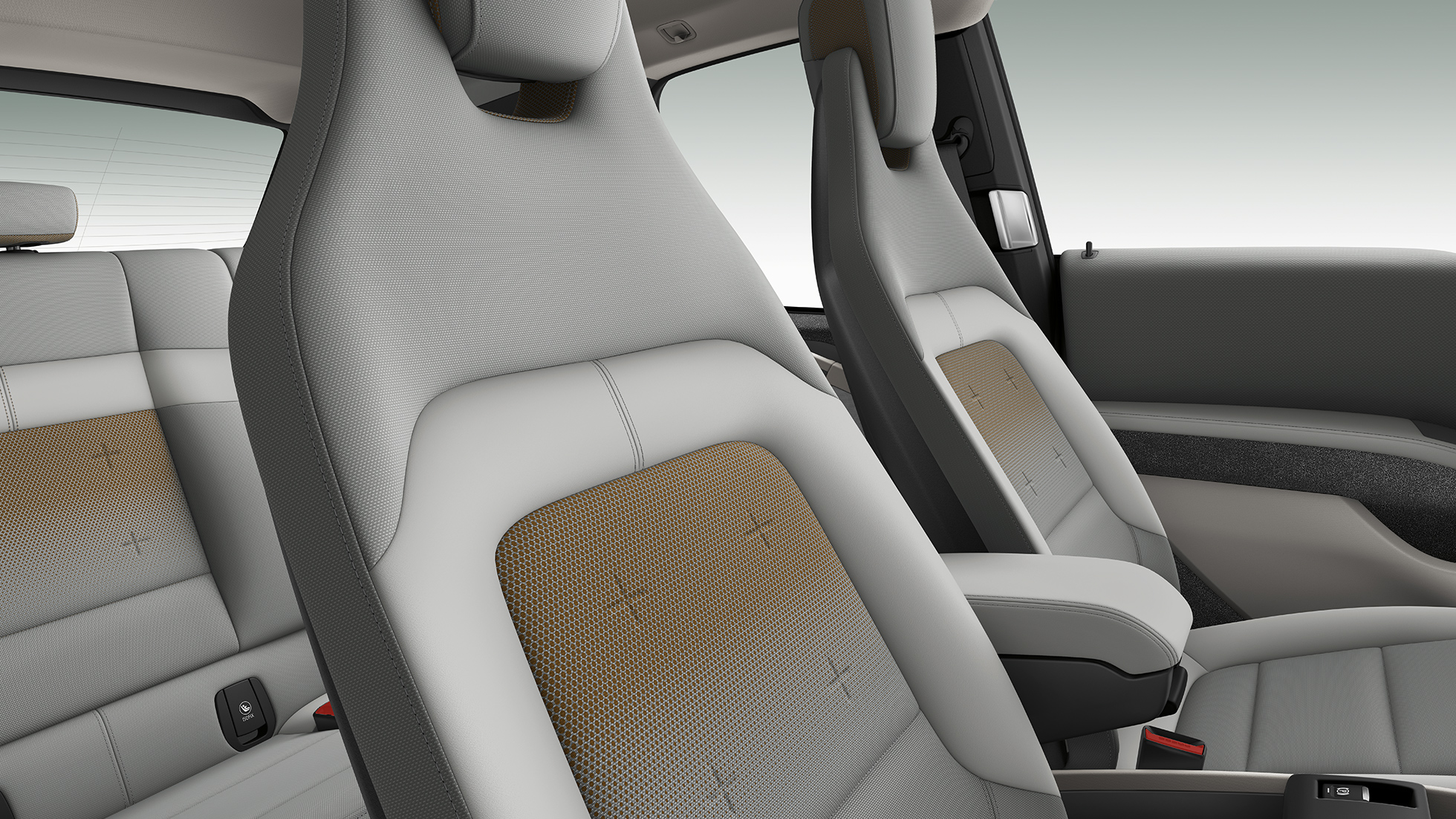 THE BMW i3s.
Lightning-fast. And charged with emotion.
Maximally sporty, maximally electrifying: The BMW i3s combines excellent driving dynamics with the most modern technology. The new-designed Automatic Stability Control (ASC) works more quickly and provides more traction and stability while acceleration and braking. The optimized Dynamic Traction Control (DTC) is even available for a more agile experience. More sporty driving dynamics is offered by the SPORT driving mode. If the driver steps on the accelerator, then the BMW i3s will react more quickly and more directly if the battery charge is sufficient. Furthermore, the sport steering with a correspondingly adapted steering torque and the sport suspension, lowered by ten millimetres, increase agility.

Read more
FULLY AWARE OF ITS STRENGTHS.
SPORTY AT THE PUSH OF A BUTTON.
DRIVER COMFORT: WITH SAFETY.
TRANSMITS POWER. INSTANTLY.