THE HIGHLIGHTS OF THE BMW X2 M35i.
Performance in every detail.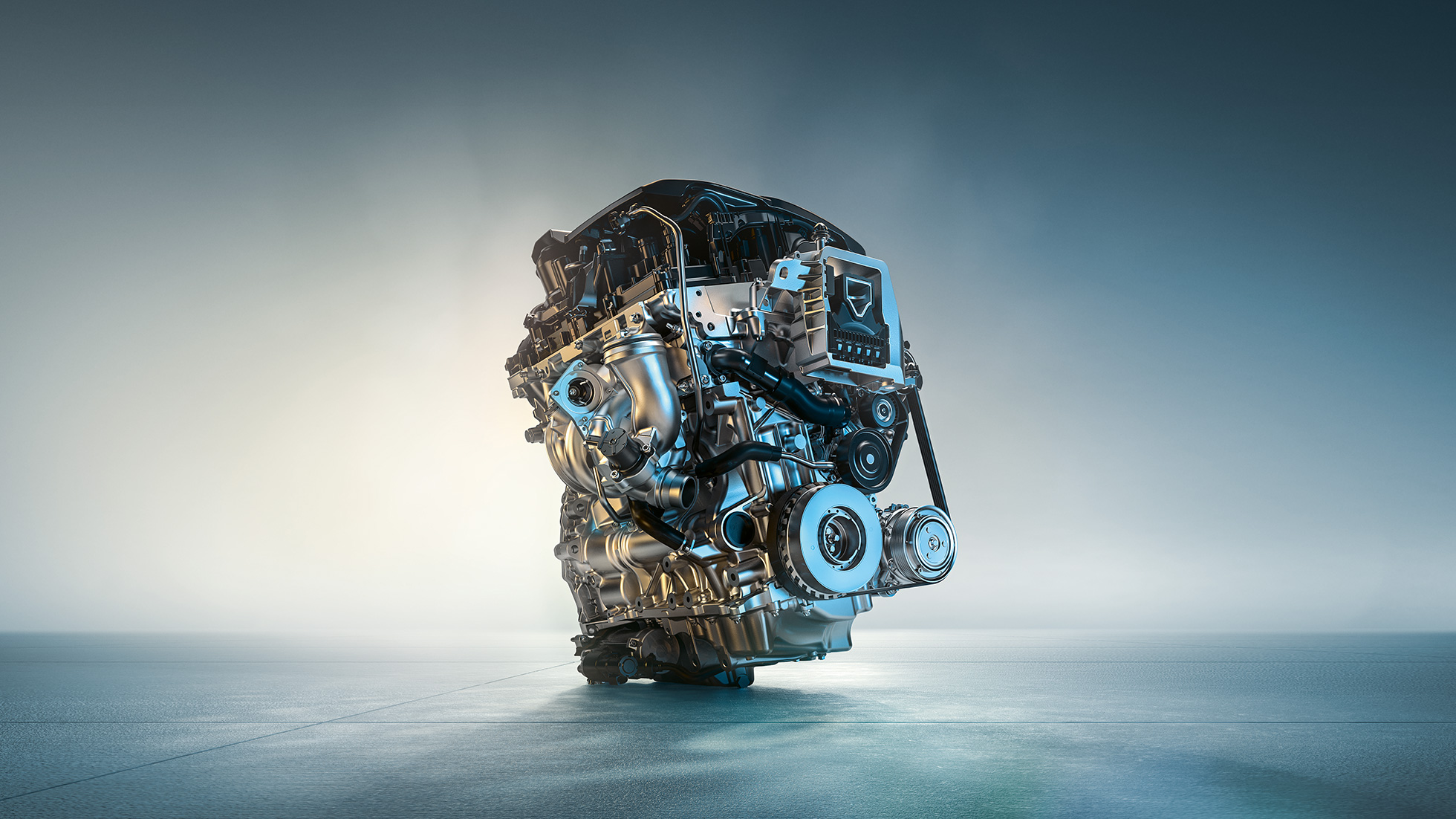 THE ENGINE OF THE BMW X235i.
The M TwinPower turbo 4-cylinder petrol engine.
Dynamic propulsion is guaranteed by the 2.0 litre M TwinPower turbo 4-cylinder petrol engine with an astonishing peak output of 225 kW.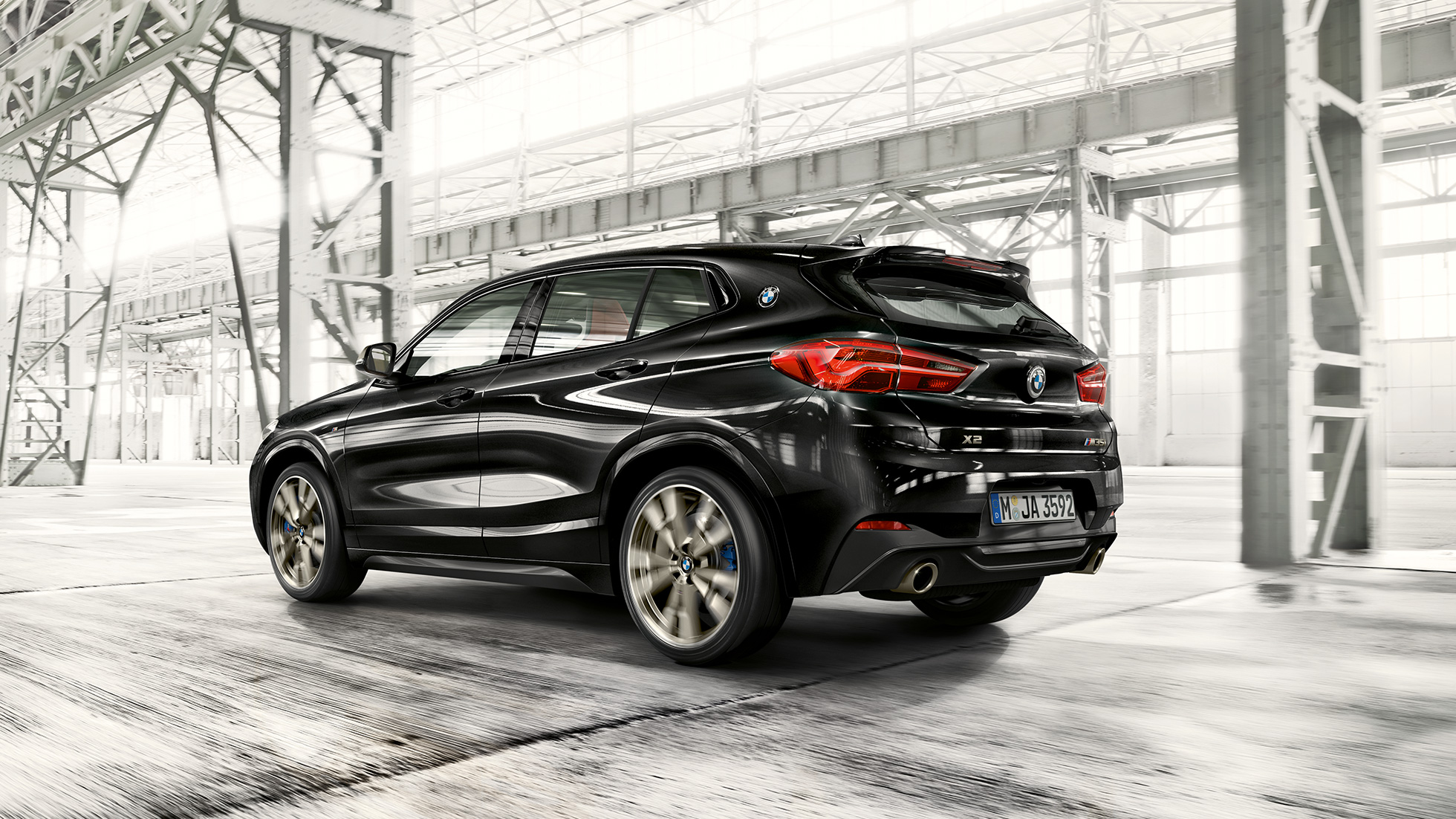 DRIVING DYNAMICS OF THE BMW X2 M35i.
Never-ending power.
The interaction of the mechanical M sports differential on the front axle, the intelligent BMW xDrive all-wheel drive and the powerful M sports brake provides superior driving characteristics and high-precision handling that set standards in this class.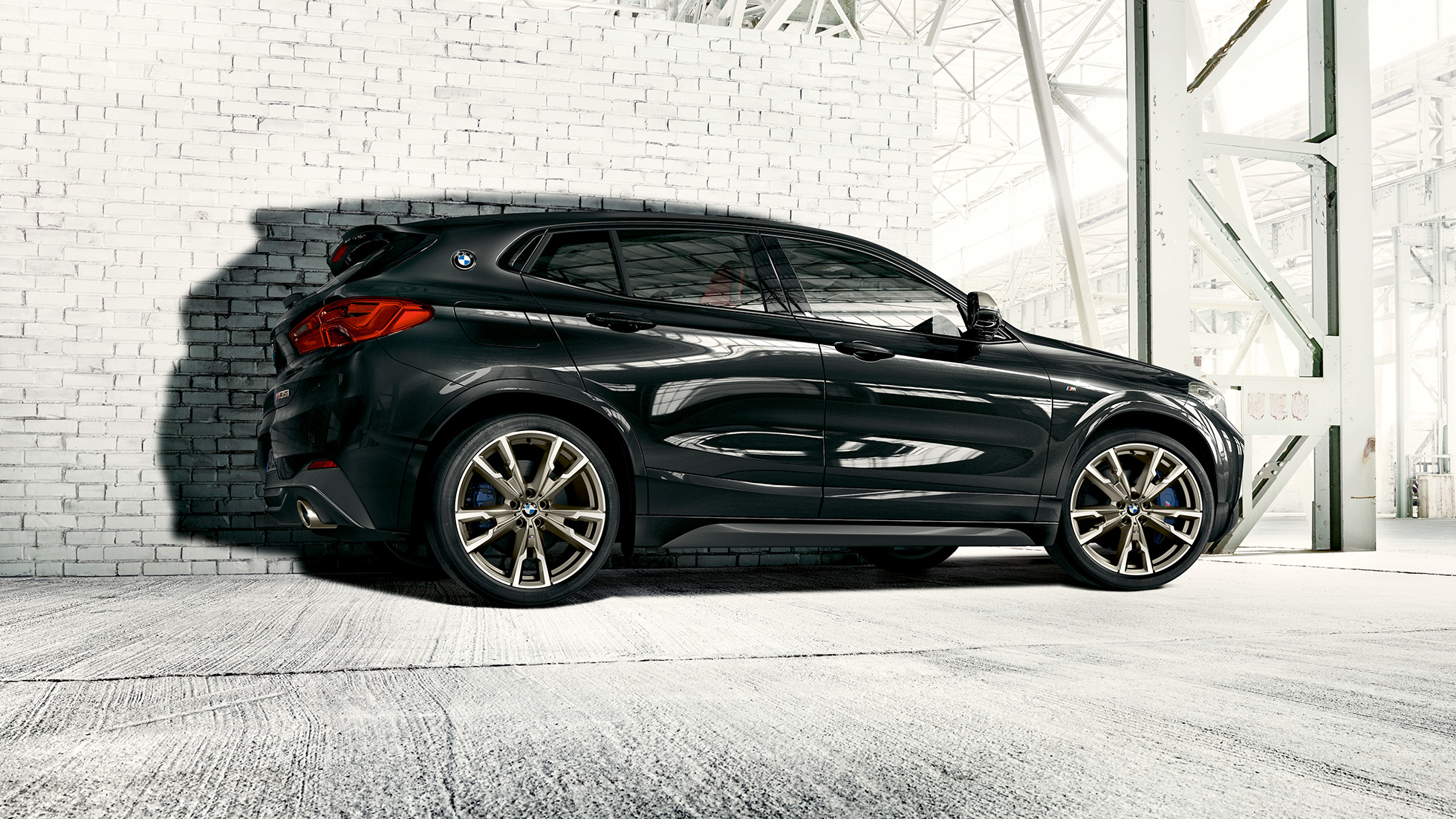 EXTERIOR DESIGN OF THE BMW X2 M35i.
Maximum performance.
Extroverted design at its most beautiful: the BMW X2 M35i adopts the dynamic lines of the BMW X2, with its athletic shoulder line and the flat sloping roofline that give the SUV its coupé-like character. In order to raise the athleticism to an even higher performance level, the BMW X2 M35i also features numerous M specific details on its exterior.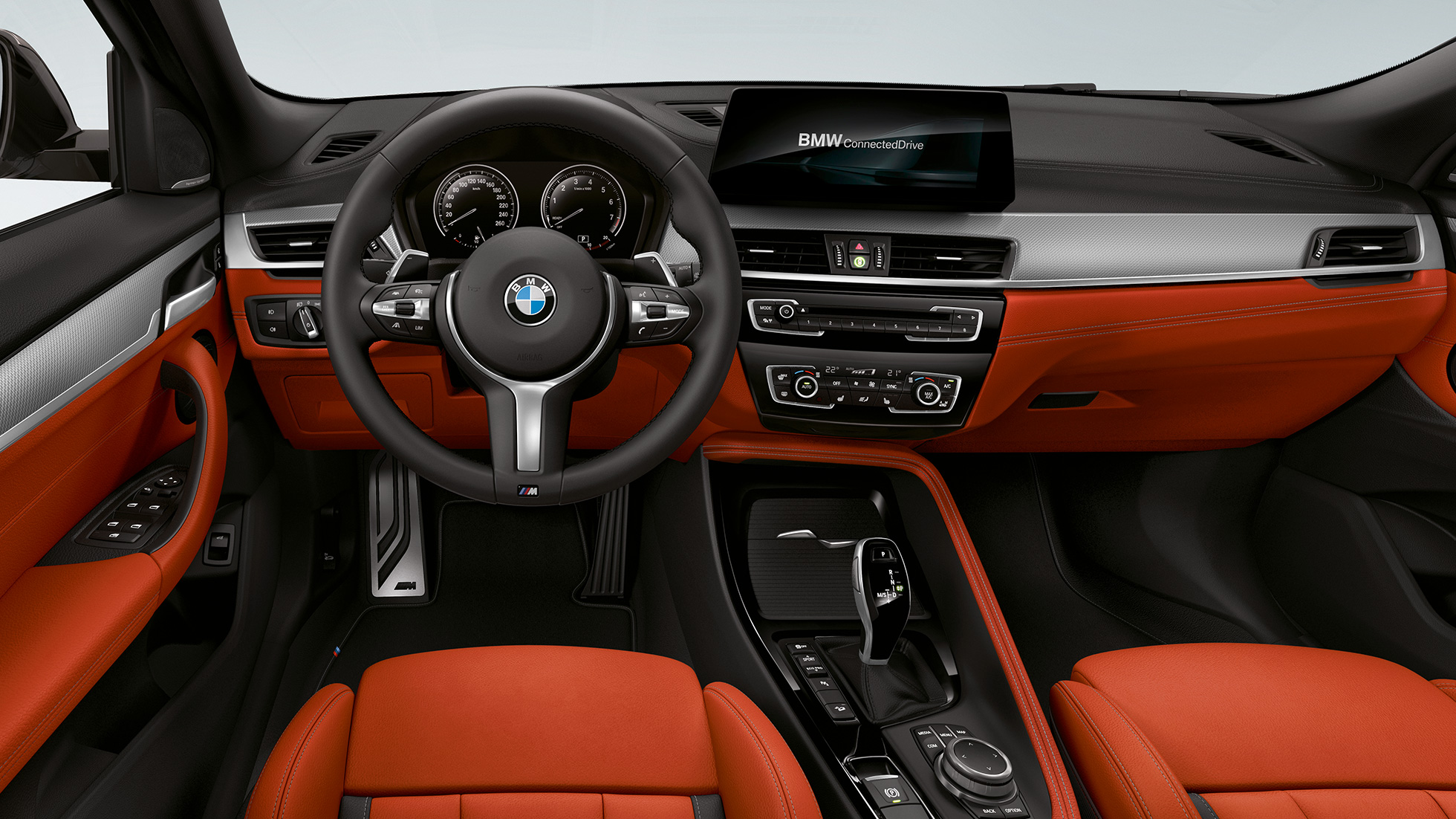 INTERIOR DESIGN OF THE BMW X2 M35i.
Powerful details.
The interior impresses with M specific features such as M door sill trims with M35i lettering on chrome inserts, optional M sports seats with integrated headrests, optional M safety belts and M leather steering wheel with multifunction controls and shift paddles.
EXHILARATING COUPLES WITH THE X2 M35i.
BMW partnered with GQ Australia and Vogue Australia to showcase the most performance-orientated model of the BMW X2 range. The BMW X2 M35i is a car loved by families and car enthusiasts alike as it perfectly combines performance and practicality, luxury and functionality, style and safety. Watch Richard Clune and Amanda Willoughby showing the intersection between fashion, passion and family in the BMW X2 M35i.
"You plant your foot and you realise, hang on, this thing really bloody moves. You've got pops and bellows out back because of steering and a lower and firmer suspension – it all adds up to the BMW X2 M35i being just a heap of fun." – says GQ's Associate Editor, Richard Clune.
Watch the BMW X2 M35i in action below
Read more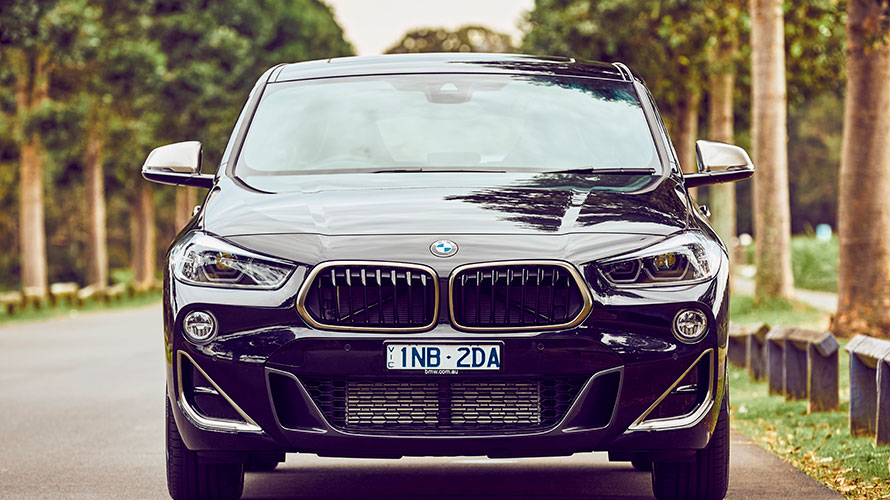 SPORTS CAR, REDEFINED.
The design of the BMW X2 M35i.