BMW DIGITAL PREMIUM – ENTERTAINMENT AND FLEXIBILITY.
More comfort, more entertainment, more flexibility: BMW Digital Premium totally connects your BMW to the digital world. Conveniently use some of your favourite apps on the move with a built-in SIM card complete with data. All of this is available in just one upgrade that you can arrange through the BMW ConnectedDrive Store, the My BMW App or directly in your vehicle.[1][2]
BMW MAPS EXTENDED.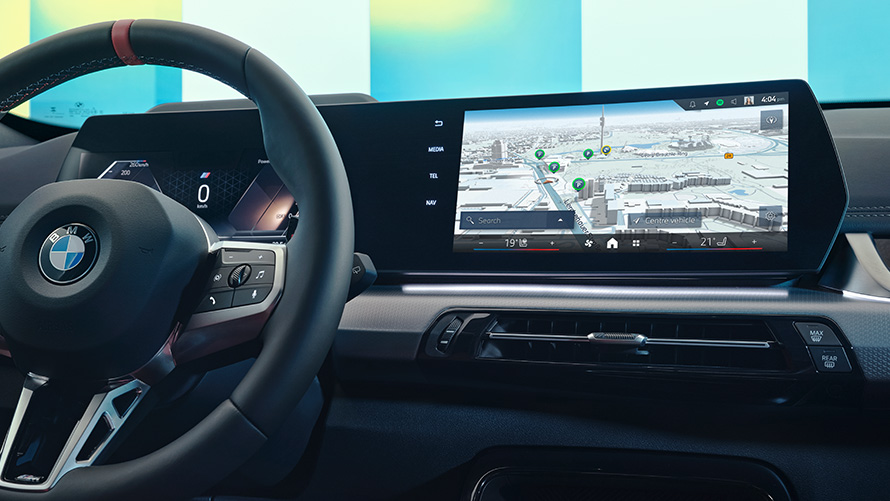 Arrive at your destination more relaxed than ever, thanks to the extended BMW Maps features. And keep a constant eye on the current traffic situation, even without route guidance activated. Heavier traffic and congestion are highlighted in colour and you'll get your bearings more easily with the 3D representation of buildings and your surroundings. Additional information on points of interest, including images, ratings, and payment options, is also available.
MORE APPS AND ENTERTAINMENT.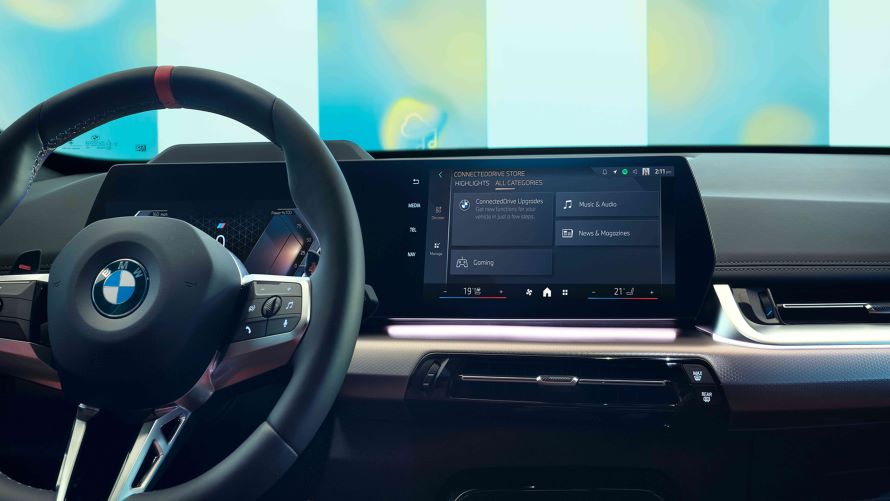 BMW Digital Premium gives you access to an even wider range of apps in the Connected Drive store, letting you enjoy even more entertainment options. Data is included. The apps are perfectly integrated into the BMW Curved Display, intuitive to use. Stream your favourite music, radio stations and podcasts, play a game or catch up on the latest news. [1][2]
PERSONALISATION OPTIONS EXTENDED.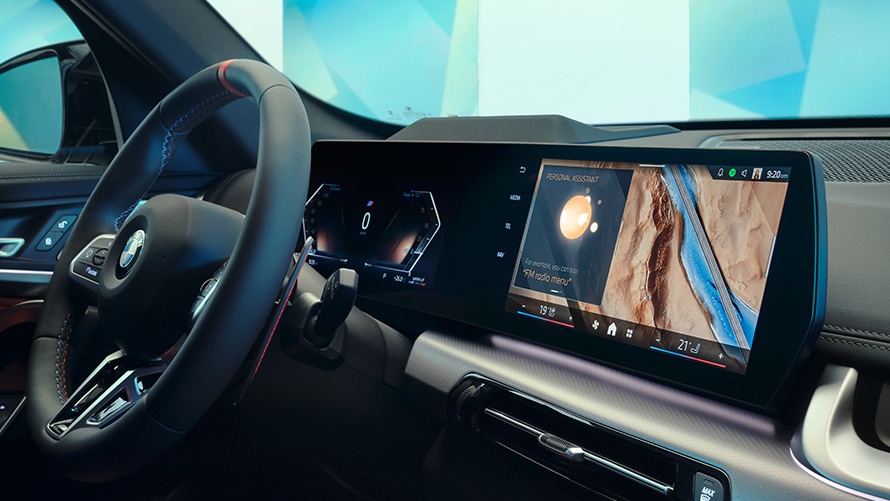 Shape your driving experience with even more personalisation options. Customise the welcome as you approach your car with the Welcome Light Animation: elegant, fun or sporty, depending on your mood. Your BMW Intelligent Personal Assistant learns your routines and can change its appearance on request. The additional Expressive, Relax and Digital Art My Modes alter various settings in and around your BMW.[1][3]
THE BENEFITS OF BMW DIGITAL PREMIUM.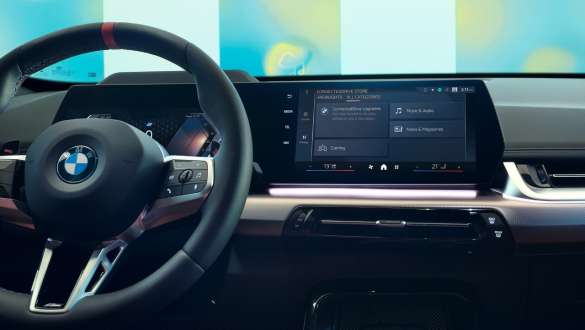 Regular updates and new content.
The BMW Digital Premium content is constantly evolving. You'll receive regular updates for existing apps that you can download conveniently in-car through the BMW ConnectedDrive Store. What's more, we constantly add new entertainment, comfort and personalisation apps and features to the package. You'll be notified in your BMW as soon as a new software update is available – so you can just relax and activate it over-the-air.[1]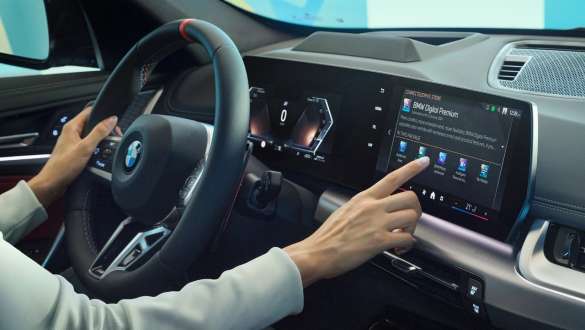 Flexible booking and cancellation.
Start with a free three-month trial and experience the benefits of BMW Digital Premium for yourself. Then opt for either a monthly or annual subscription – whichever best suits your needs. Simply book through the BMW ConnectedDrive Store, the My BMW App or directly in your vehicle. And it's just as easy to cancel BMW Digital Premium: simply terminate your booking whenever you wish with just one click in the store.[1][2]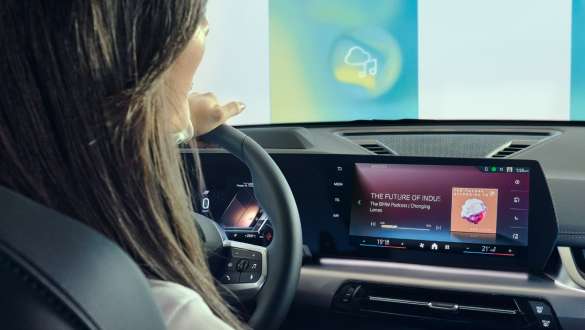 Everything in a single package.
Expand your standard digital navigation, voice control and phone equipment with additional digital comfort, entertainment and personalisation features in a single package. BMW Digital Premium lets you enjoy the full digital world of your BMW. The data typically needed for streaming in media apps is included.[1][2]
ACTIVATE BMW DIGITAL PREMIUM.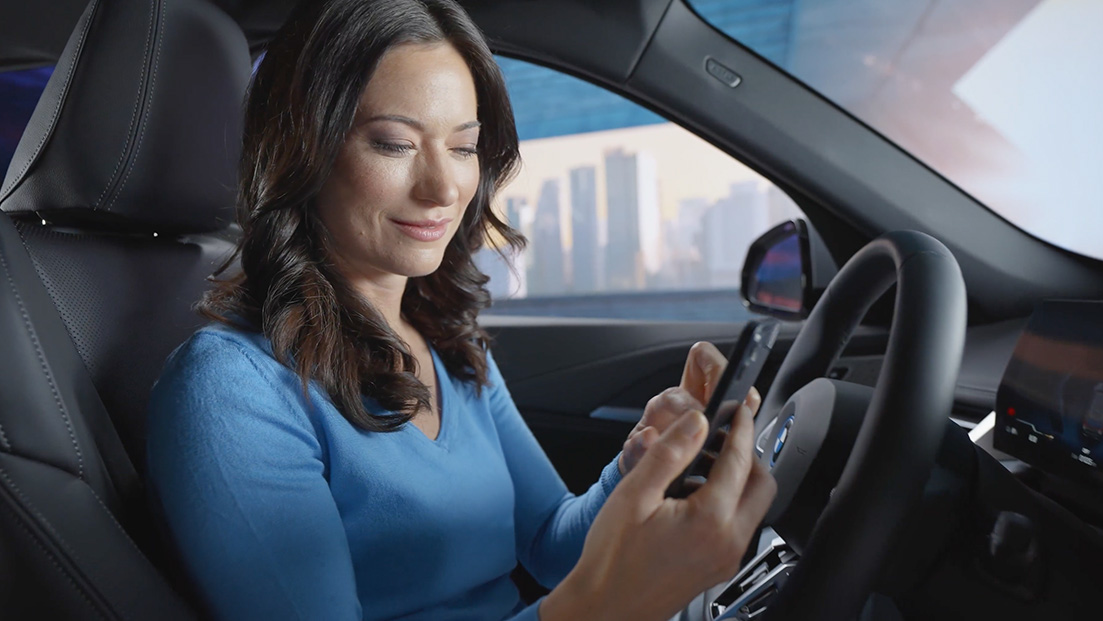 FAQ. THE KEY QUESTIONS AND ANSWERS ABOUT DIGITAL PREMIUM.
What is BMW Digital Premium?

What are the benefits of BMW Digital Premium?

Is BMW Digital Premium available for every BMW Model?

How can I subscribe to BMW Digital Premium?

How do I cancel my BMW Digital Premium subscription?
BMW CONNECTED DRIVE: FURTHER INFORMATION & LINKS.