SMART FEATURES.
These innovative digital products and services from BMW ConnectedDrive ensure your relaxed and comfortable mobility.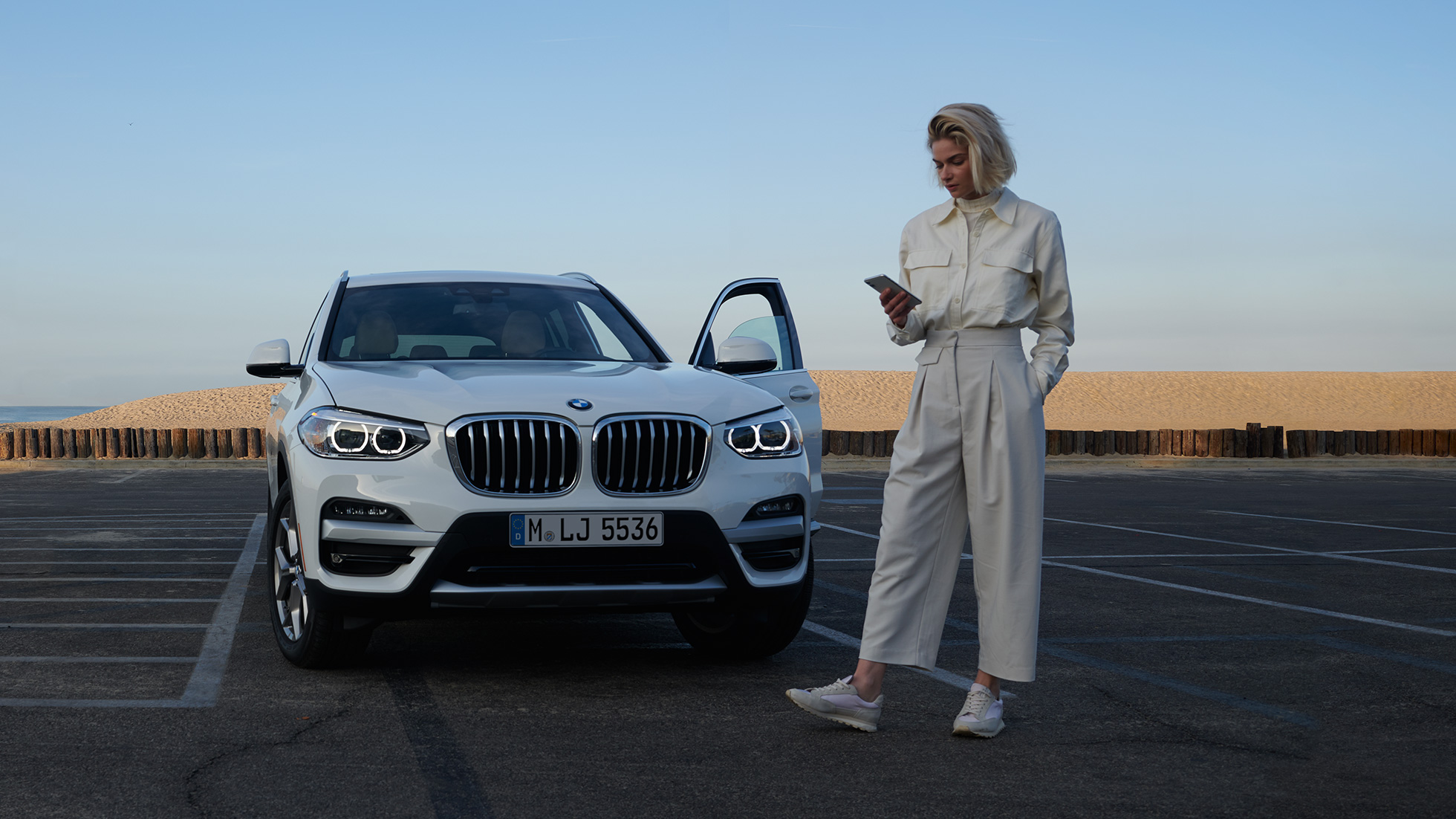 My BMW APP.
Your direct connection to the vehicle and to the world of BMW.
From practical control functions through intelligent route planning to updating your car software: with the My BMW App you benefit from both the modern and intuitive operating concept as well as the range of smart functions to perfectly enhance your day-to-day mobility.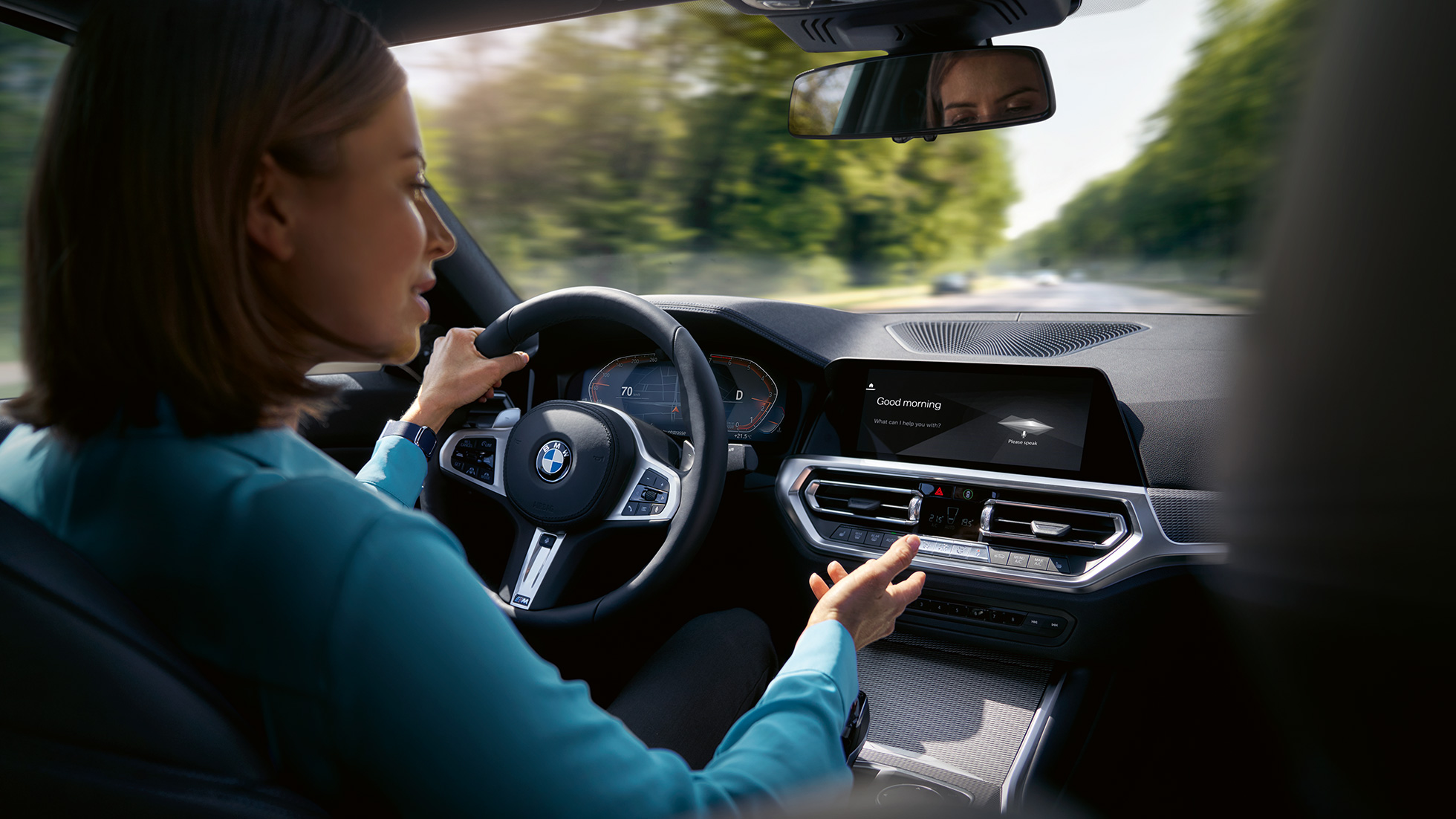 INTELLIGENT PERSONAL ASSISTANT.
It knows every detail of your BMW and supports you many situations.
With the BMW Intelligent Personal Assistant, you have your own personal assistant on board at all times. Communicate with your BMW and control the car's functions comfortably via voice command. If you wish, the BMW Intelligent Personal Assistant will tell you all about your vehicle and help you get to know your BMW better.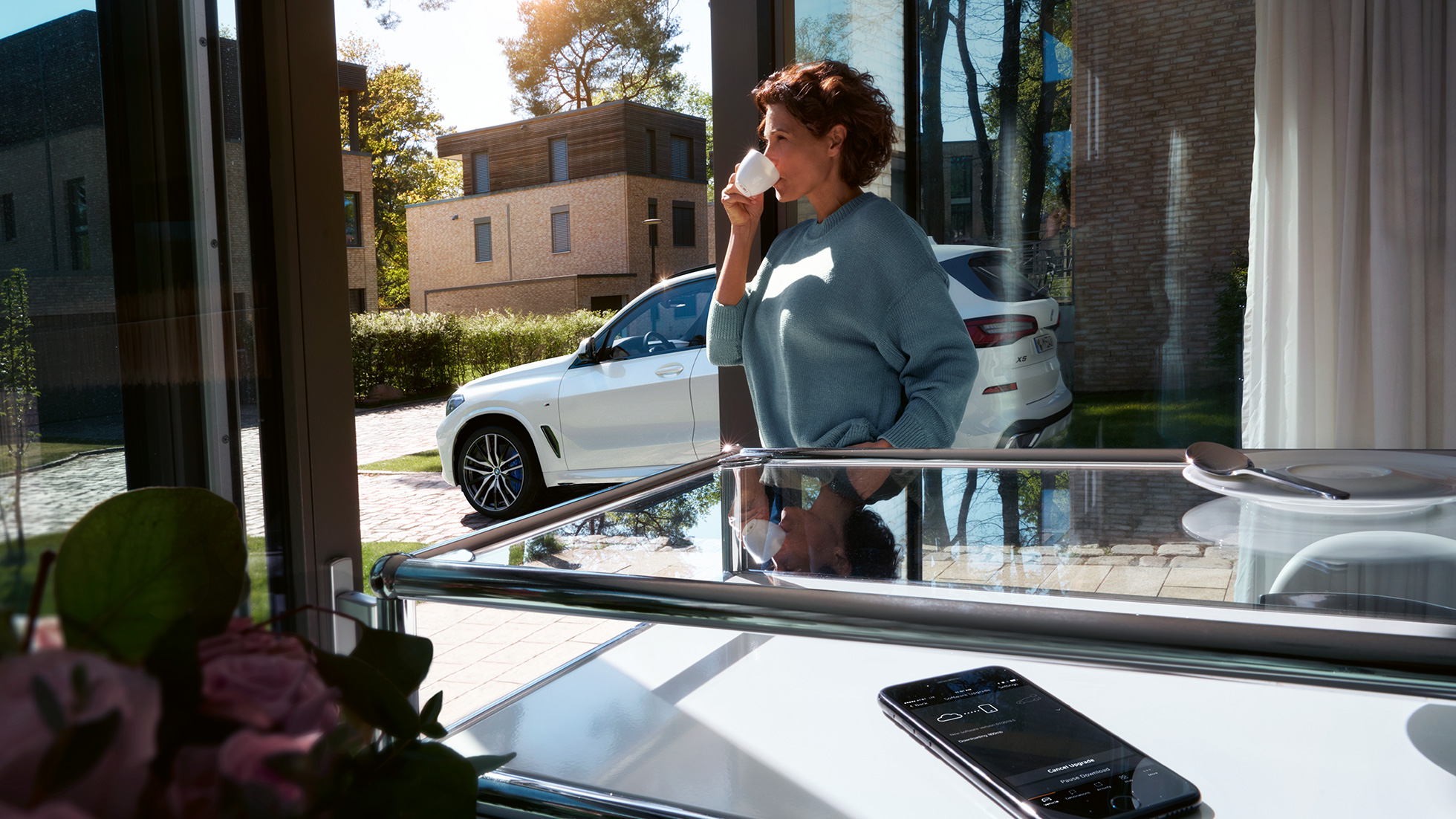 REMOTE SOFTWARE UPGRADE.
To ensure that your BMW is always of the state-of-the-art.
The Remote Software Upgrade ensures that your BMW has the latest software installed. Update your car software easily and quickly via over-the-air transmission. In addition, you can install new car functions using the Remote Software Upgrade.

BEFORE MY JOURNEY.
Plan your trips the easy way with the My BMW App.
Good planning makes life easier: take advantage of the innovative functions of the My BMW App even before you hit the road. You can check things like whether your BMW has sufficient range, or air out the vehicle comfortably by remote control. You can also look for new next destinations on the My BMW App and send them directly to your BMW from your Smartphone.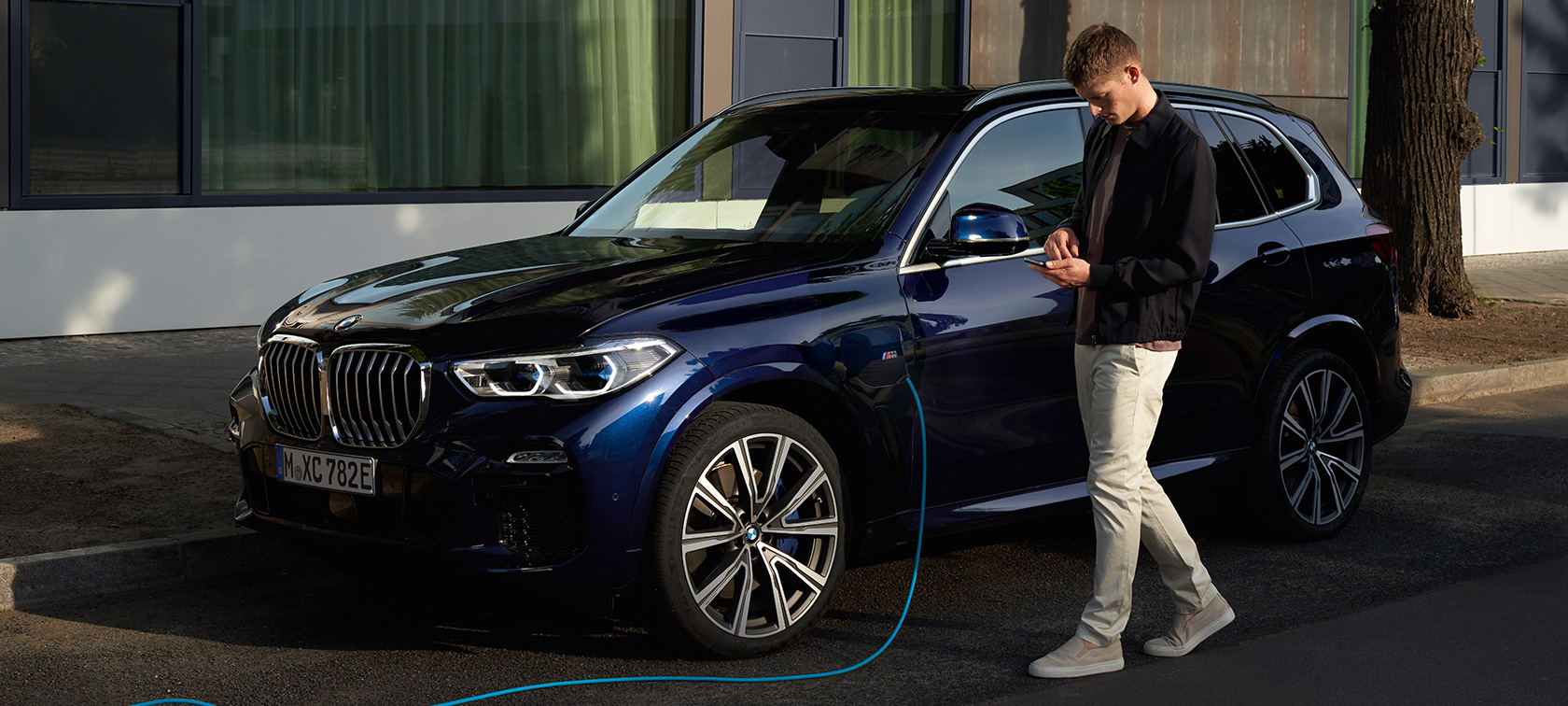 My BMW APP.
Smart, sophisticated and always up to date: With its new design and intuitive user guidance, the My BMW App takes you through a whole new mobility experience. Plan your next trip, check the status of your BMW, book your next service appointment or use one of the numerous remote control functions – all conveniently from your smartphone.
Learn more about the My BMW App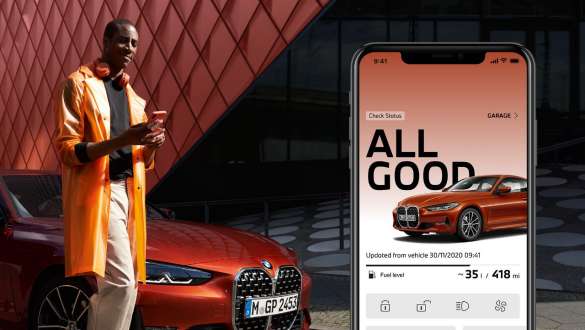 Check the vehicle status.
With the My BMW App, you always have everything in view without having to go to your BMW. Is there enough range for a spontaneous trip? Does your BMW need servicing? Is the software up to date? Check driving-related information before you set out, comfortably from your Smartphone, and look forward to a relaxed journey in your BMW.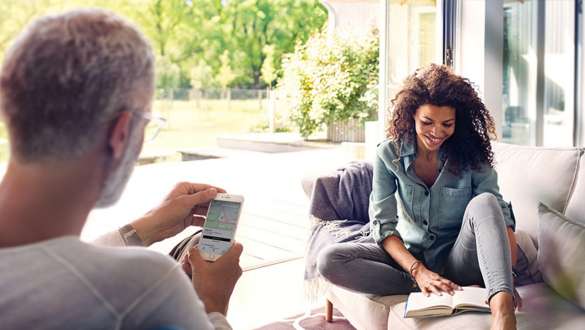 Send destination to car.
Where to next? Search for new destinations using the My BMW App and send them directly to your BMW. Once you have arrived in the vehicle, you can find the destination in your messages and start the destination guidance directly with one click.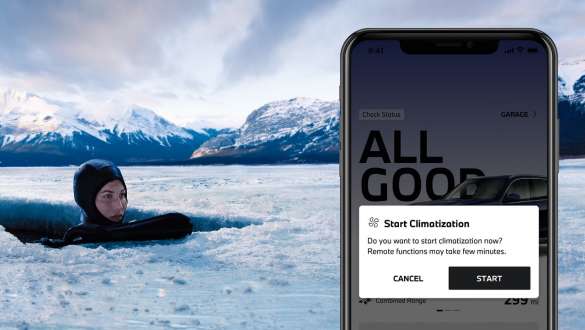 Remotely control the car.
The My BMW App offers you a wide range of remote control functions for your vehicle. If, for example, you want to ventilate the interior before you go for a drive, you can easily do this in advance using your smartphone. Your BMW does not even have to be in sight.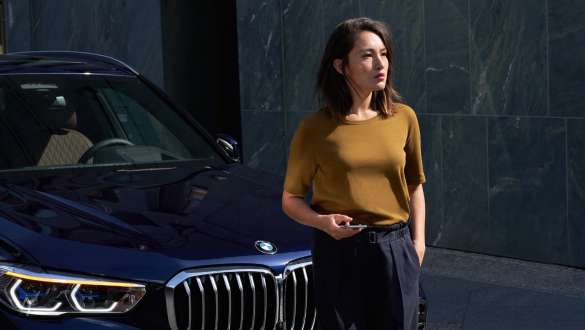 Find the vehicle via smartphone.
Not sure where you parked in an unfamiliar city? Or someone else has used your car last and you don't know where it is now? No problem with the Car Finder in the My BMW App: it displays the location of your BMW on the map. For maximum comfort and more time for the things that are important to you.
DURING MY JOURNEY.
Enjoy a relaxed journey thanks to many clever BMW ConnectedDrive features and services.
BMW ConnectedDrive offers you a wide selection of digital products and services to enhance your day-to-day mobility and make driving your BMW even more comfortable. Discover intelligent assistants as well as innovative services for comfort and entertainment.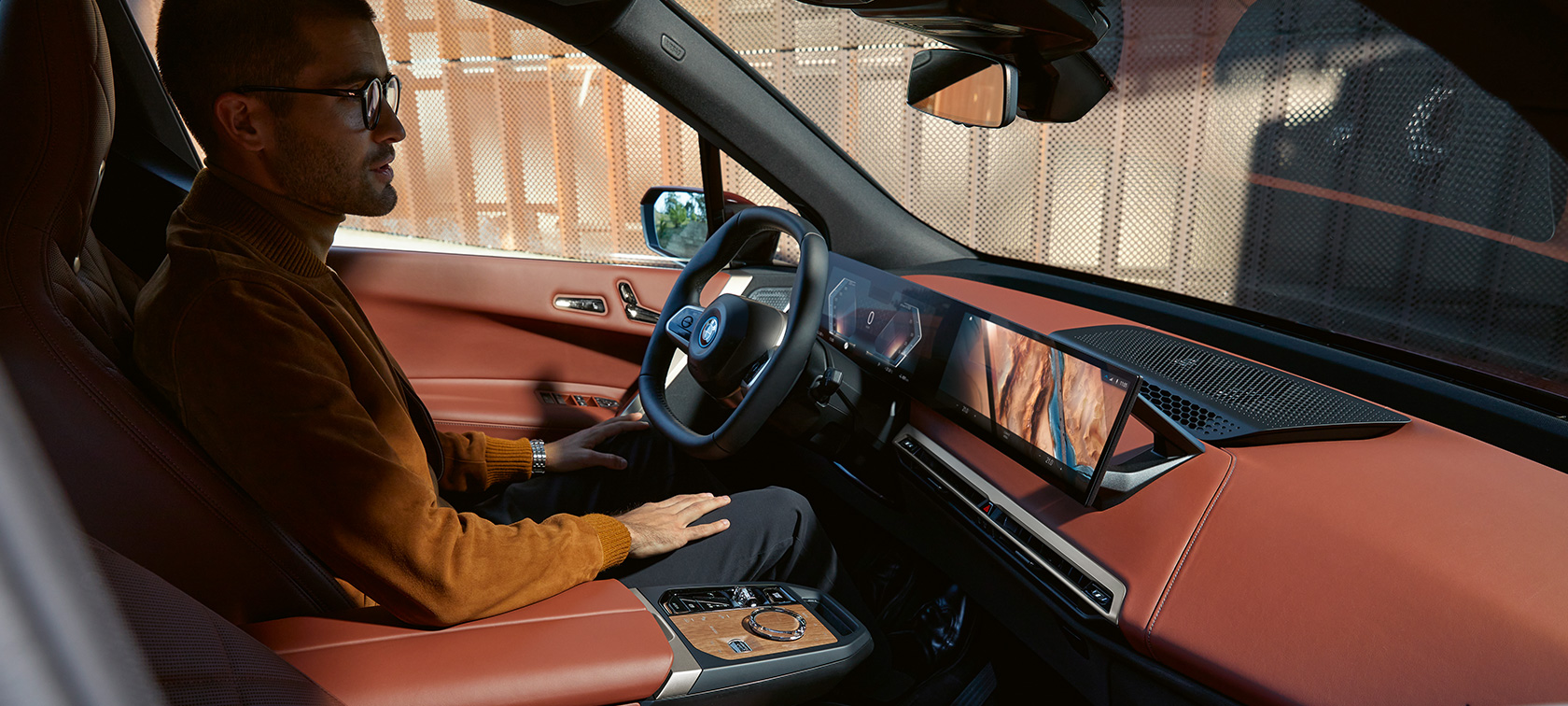 BMW iDrive.
Experience how constant evolution of BMW iDrive gives you a completely new and innovative driving experience – a comprehensive operating concept, combining modern design with intelligent technology to create a behind-the-wheel experience that is as comfortable as it is stirring. In combining sensory technology with artificial intelligence, BMW iDrive provides an intuitive and immersive interaction between driver and vehicle, heralding a new era of driving.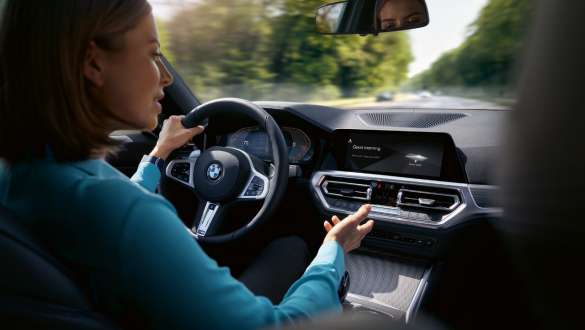 BMW Intelligent Personal Assistant.
'Hey BMW. Who are you?' Wouldn't it be incredible if your BMW was also your personal vehicle expert? Communicate with your vehicle using the BMW Intelligent Personal Assistant. Say natural commands to operate numerous vehicle functions. It can explain topics about your vehicle and helps you to get to know your BMW even better.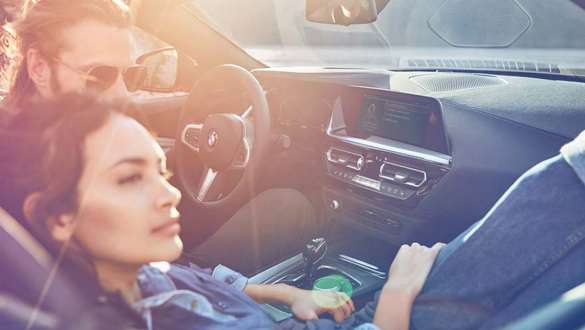 Concierge Service.
Will it be sunny tomorrow in Melbourne? When does my flight take off? The Concierge Service is there to help when you are travelling and can support you with any request at the touch of a button. Whether that is a booking at a restaurant, a hotel or a cinema. You can even use it for payments. Wherever you are, whatever you need, the Concierge Service is by your side.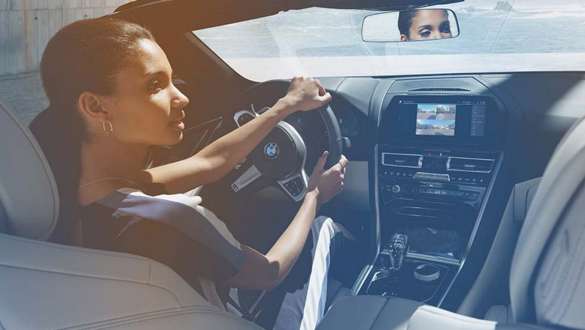 In-Car Experiences.
Your BMW will take care of you. It invigorates you when you're tired, relaxes you after a stressful day and adapts your vehicle's interior to perfectly suit your mood. With In-Car Experiences, which include the Caring Car Programmes and Experiences Modes, your vehicle will make sure you feel your best.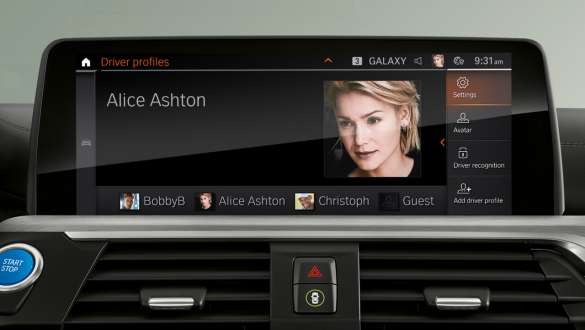 Personal driver profile.
Feel right at home. You will be personally greeted by your BMW and will find the seat, wing mirrors or navigation already custom set for you as soon as you open the car door. All you have to do is program your driver profile and link it with your car key. If desired, you can transfer your profile to another BMW. Requirement for using your driver profile is a BMW with the BMW Operating System 7 or newer. Up to three profiles per vehicle can be programmed.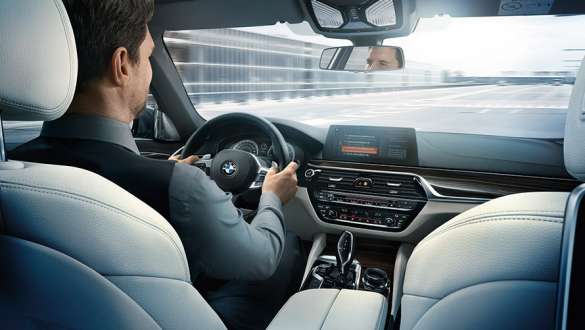 BMW Drive Recorder.
The BMW Drive Recorder allows you to record a video from the vehicle environment and play the video on the central Control Display or via USB export also on your device. Important vehicle information such as speed and GPS position are stored synchronously with the video. The BMW Drive Recorder has two sub-functions, the Event Recorder and the Crash Recorder.
AFTER MY JOURNEY.
BMW ConnectedDrive and the My BMW App support you with innovative services and functions even after your journey.
With the My BMW App and the digital services from BMW ConnectedDrive, your mobility will be easier and more comfortable than ever before – even after you have reached your destination. For example, it is easy to keep your BMW up to date with the Remote Software Upgrade using over-the-air transmission. In the smart My BMW App you can do things like checking the window control functions via Remote 3D View to see if everything is okay – or retroactively lock your doors if needed.
Remote Software Upgrade.
Always the latest software version on board. With Remote Software Upgrade, your BMW will always be up to date. You can simply download the upgrades via the My BMW App or via the SIM card in your vehicle and then install them. This also activates other available functions in your BMW.
More about Remote Software Upgrade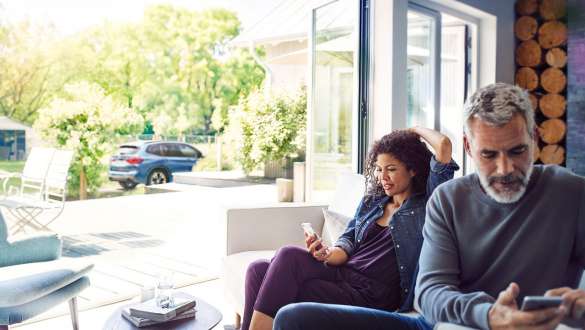 Control the vehicle per smartphone.
Did I lock my vehicle, and where exactly is it parked? Remote Services allow you to remotely access your vehicle from a distance using the My BMW App. Ventilate your BMW before you drive or lock it from anywhere using your smartphone.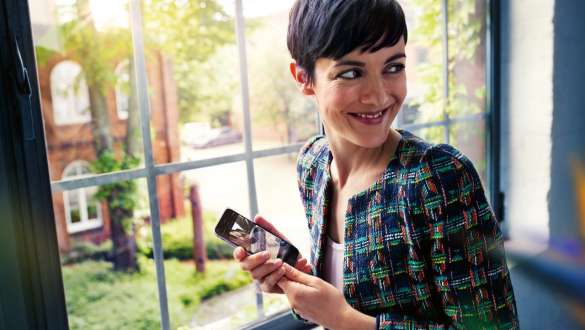 Remote 3D View.
Always keep an eye on your BMW's surroundings to rest assured that everything is fine with your vehicle. Remote Services and Remote 3D View allow you to view the area around your vehicle from any perspective or to lock the doors via the My BMW App.
BMW CONNECTED DRIVE: FURTHER INFORMATION & LINKS.