BMW DIPLOMATIC SALES: YOUR BENEFITS.
The benefits of BMW Diplomatic Sales Program are available exclusively for diplomats and employees of diplomatic missions and embassies. Among the numerous advantages are:
Special conditions and tax benefits as a diplomat
Personal customer care service from our worldwide network of dealers and the BMW Diplomatic Sales team
The full range of BMW vehicles tailored to your individual needs
Order and delivery to almost every country worldwide
Worldwide service and a two-year warranty regardless of mileage (excluding the replacement of worn parts)
To confirm your status as a diplomat, we require one of the following:

Institutions entitled to participate in the BMW Diplomatic Sales programme:
PRESALES SERVICE AND MOVING COUNTRIES.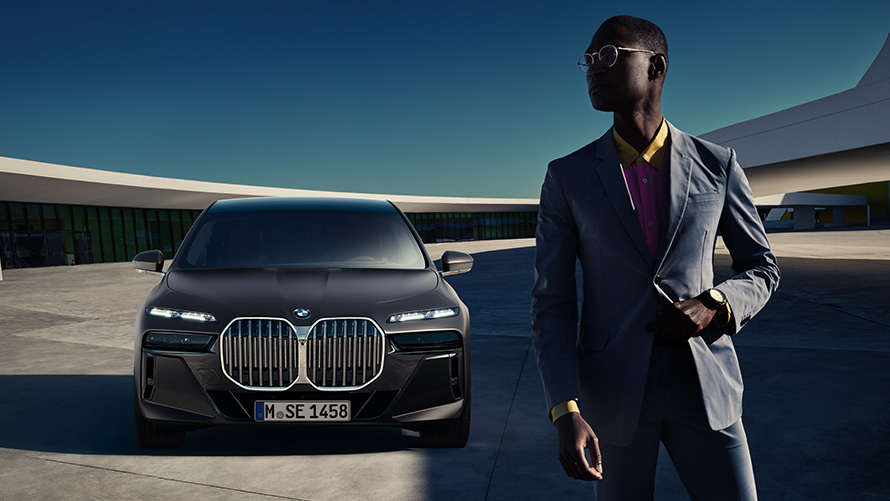 We attach great importance to personal service and individual advice. Because the more we know about you and your requirements, the easier it is for us to offer you a package that meets your precise needs. Specially-trained BMW Diplomatic Sales service personnel will give you the information and assistance you need before your order. You can speak to your local BMW Diplomatic Sales team - we would be delighted to hear from you.

BMW DIPLOMATIC SALES: PRODUCTS & SERVICES.
Whether it's a BMW 1 Series for city driving, a spacious BMW 5 Series or a prestigious BMW 7 Series for receptions and official appointments – BMW has the right vehicle for all occasions.

With BMW Diplomatic Sales, you can select from all BMW models and equipment variants wherever you are in the world.


Read more
BMW DIPLOMATIC SALES: PRODUCTS & SERVICES.