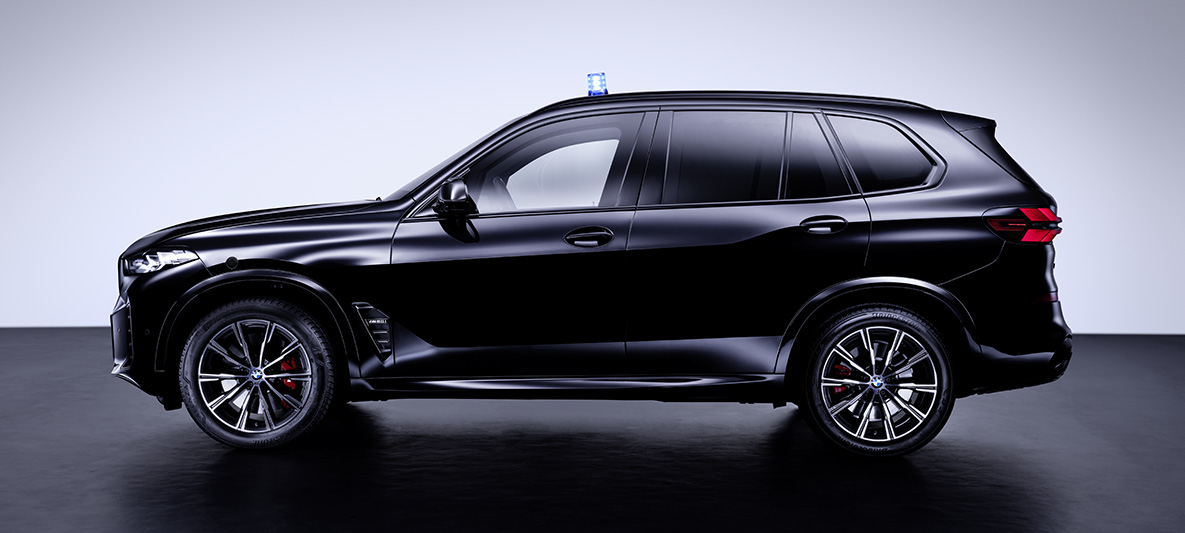 Certification

Protection level

Passenger cell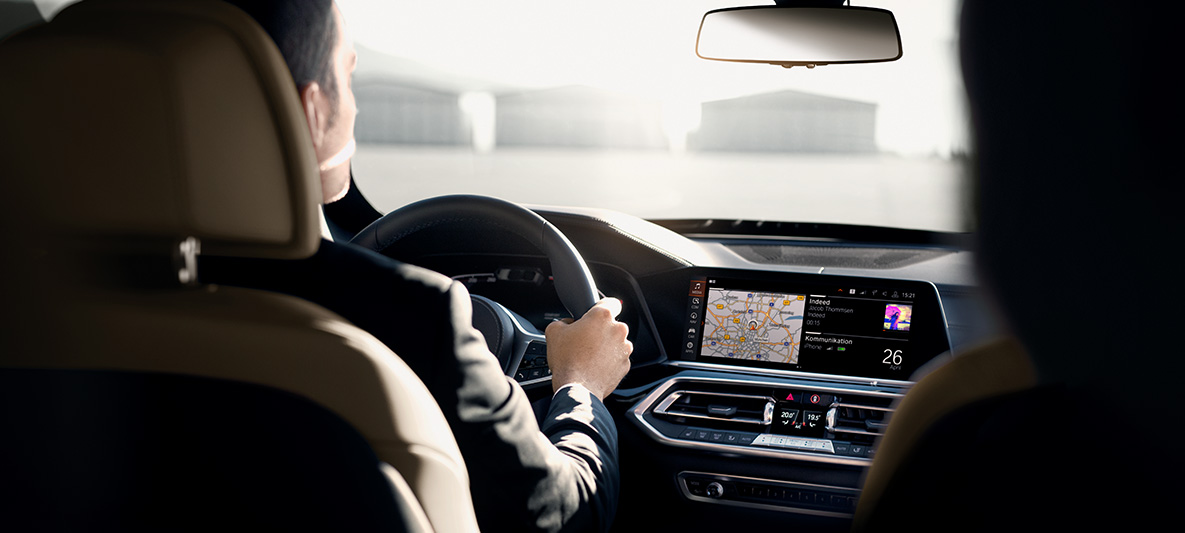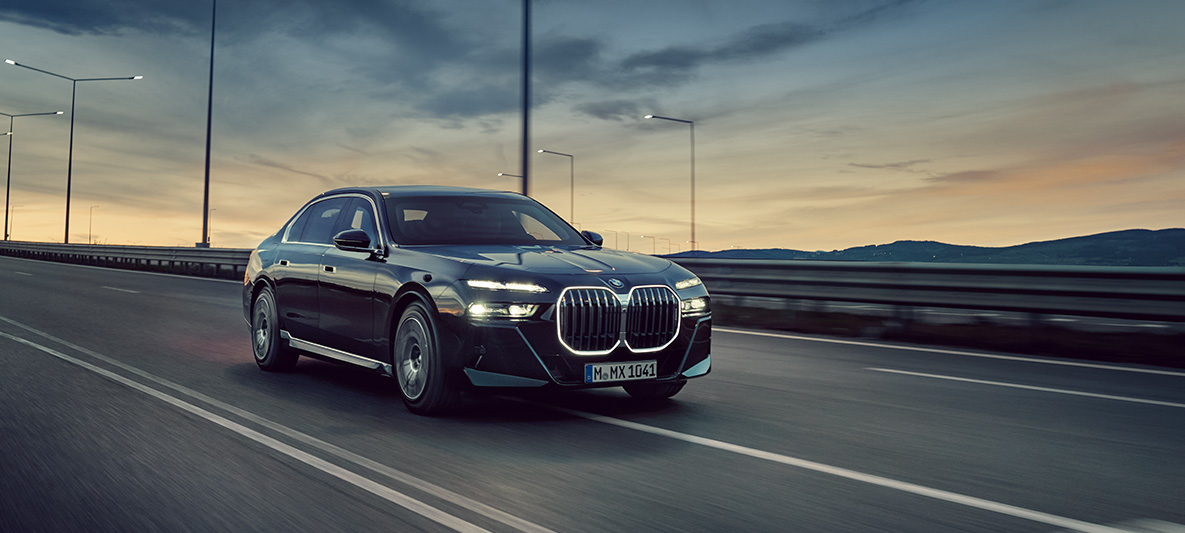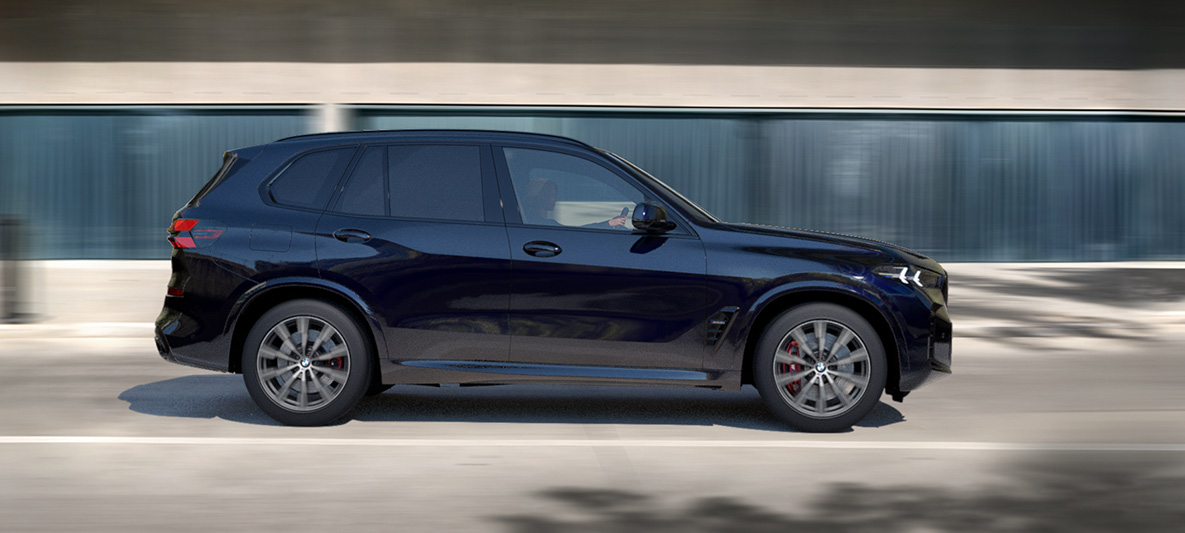 BMW SECURITY DRIVER TRAINING ESPECIALLY FOR BMW PROTECTION VEHICLES.
Training for the worst-case scenario is a good way to make sure it never happens. The BMW approach to security goes beyond just the vehicle itself. Specially-tailored driver training courses are also available, teaching skills that are useful to any Protection Vehicle driver and demonstrating how to get the most out of the new BMW X5 Protection VR6. In two different types of trainings, drivers are given the opportunity to practice the best ways to handle dangerous situations – because that way, hopefully these situations will never arise. Please refer to the brochure for detailed information on the two BMW Security Driver Training courses we offer.


For further information please contact: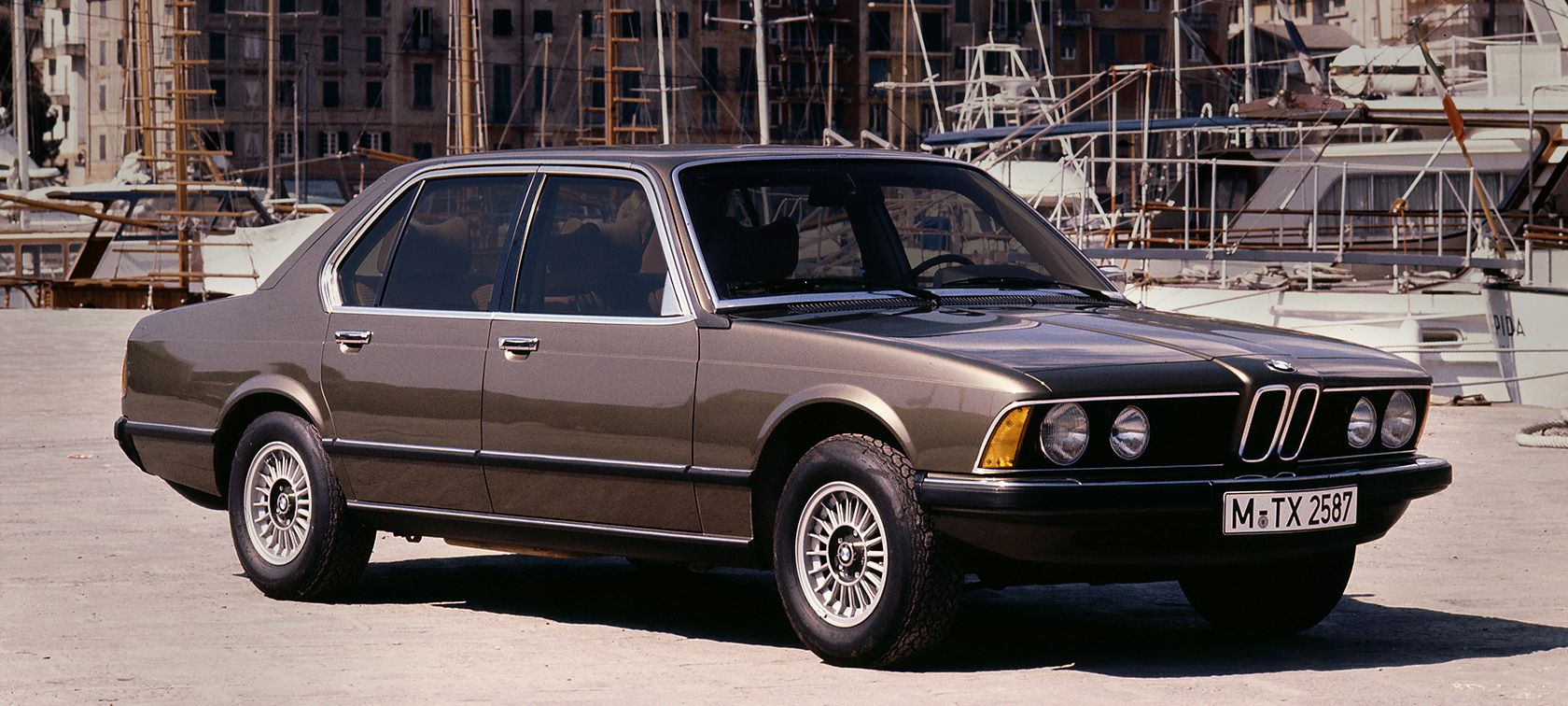 BMW PROTECTION VEHICLES TRUST IS GOOD. EXPERIENCE IS BETTER.
A long tradition of keeping you safe.
OVER 45 YEARS OF EXPERIENCE IN SAFETY.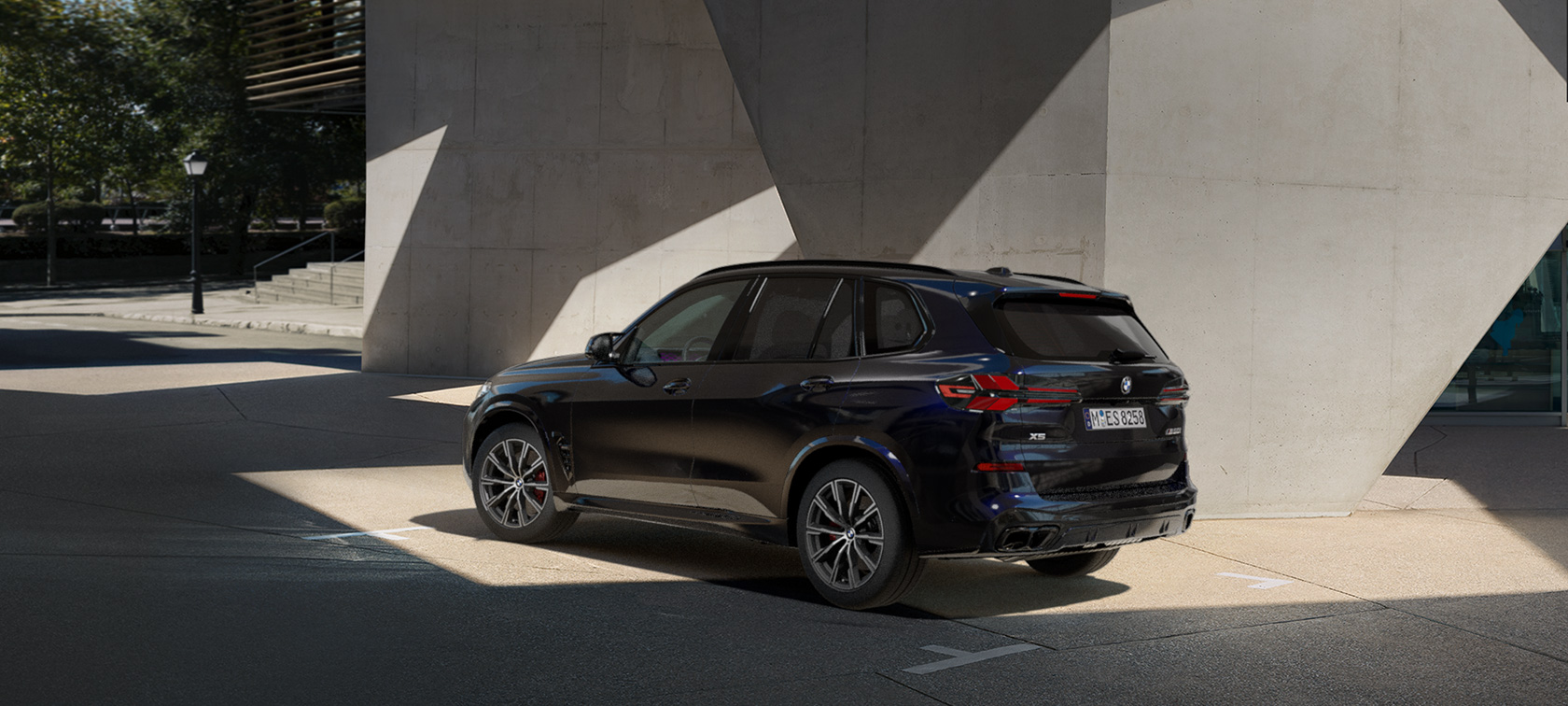 THE NEW BMW X5 PROTECTION VR6.
EXACTLY THE SECURITY YOU NEED.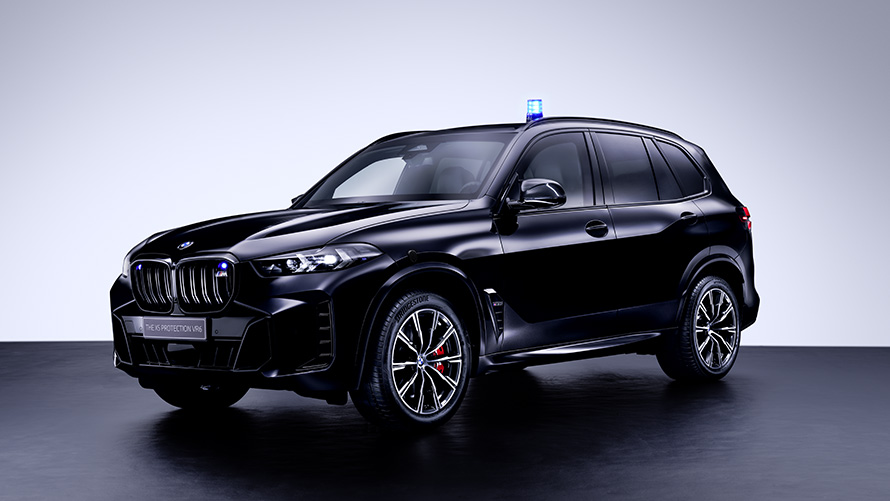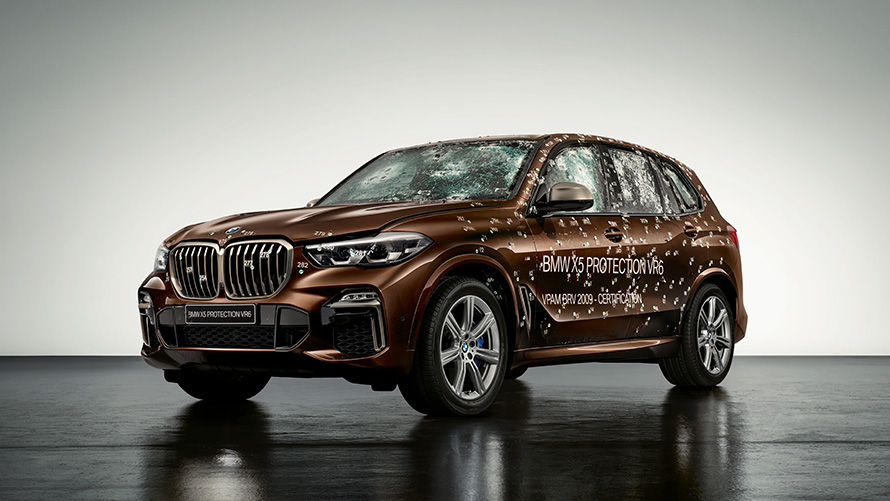 THE NEW BMW X5 PROTECTION VR6.
The risk of armed is a fact of everyday life for certain customers. In particular, attack with automatic weapons like the AK-47. At the same time, more and more people want a sporty, comfortable off-road vehicle. With good driving dynamics and all the versatility these vehicles offer. BMW is the first manufacturer to respond to these two demands and offer a new degree of security. And BMW is the only manufacturer with a vehicle certified to resistance class VR6. This means that the new BMW X5 Protection VR6 comes with a high level of mobile safety and offers comfortable space for up to four people.
Interior

Armour

Chassis and electronics

Safety fuel tank

Multi-Layered Safety Glass

Additional floor and roof armouring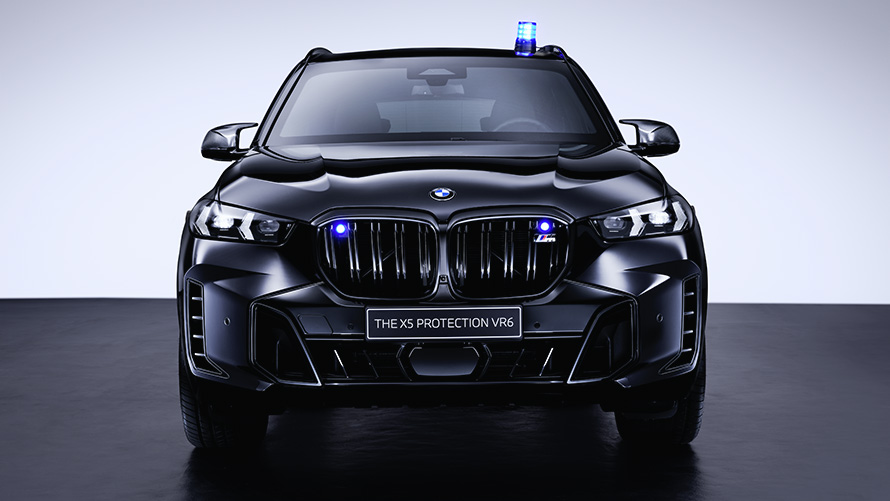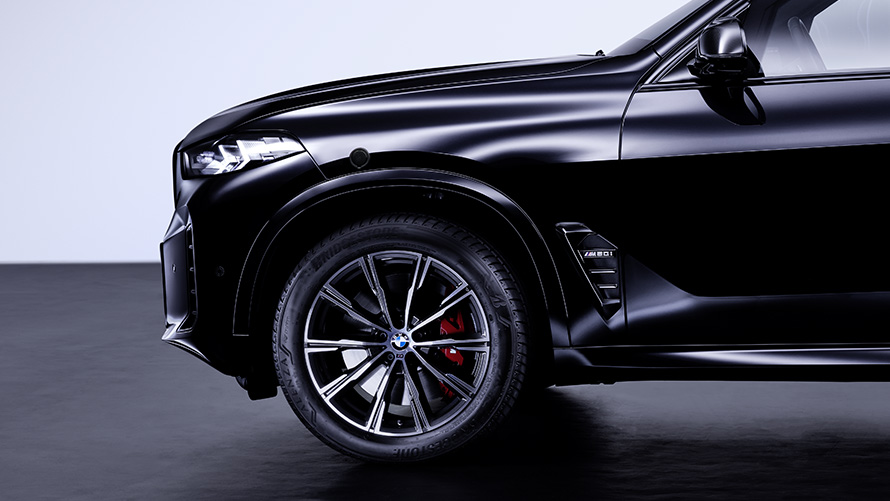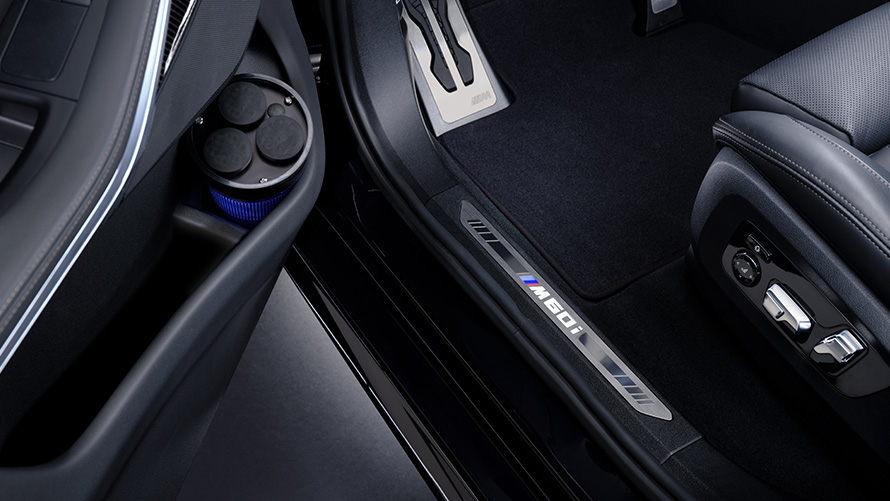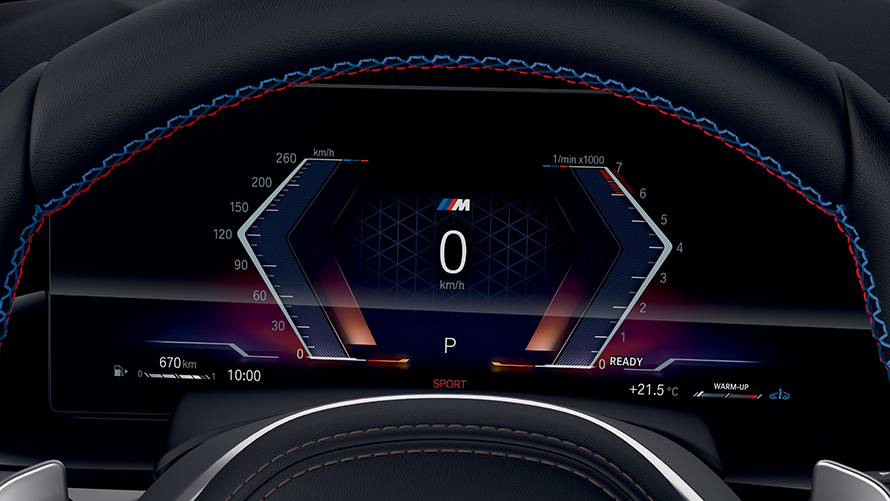 ADDITIONAL EQUIPMENT FOR SPECIAL REQUESTS.
Sometimes you need more than just protection. For roles such as carrying dignitaries or security escort duties, a vehicle must have the ability to reveal in seconds that it is on official business in order to get the job done. BMW has been producing Authority Vehicles for over 60 years, working in close cooperation with authorities and government agencies all over the world. Flashing lights, acoustic warning signals with different siren effects, signalling devices, radios, and even flag holders for official use.

Sound sequence signal installation

Rear flash lights

Door panel lowerable, front

Flag holder for diplomatic

Soft-Close function

Adaptive LED-Headlights

Telephony with wireless charging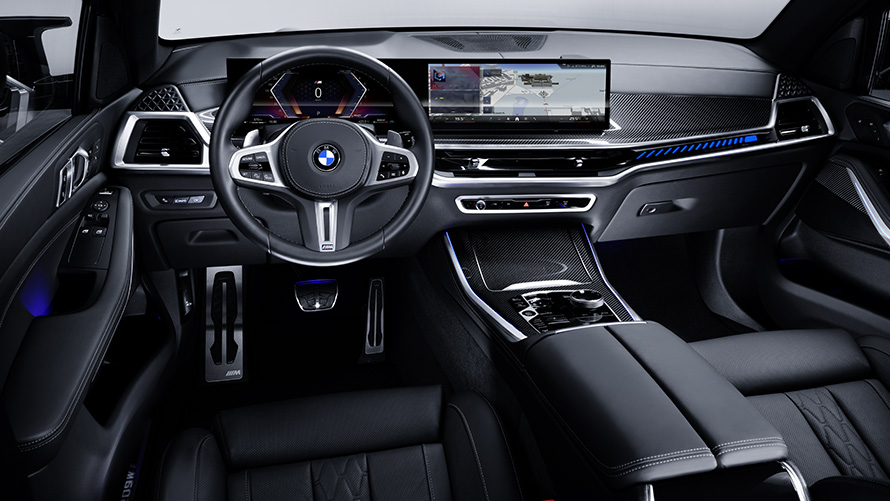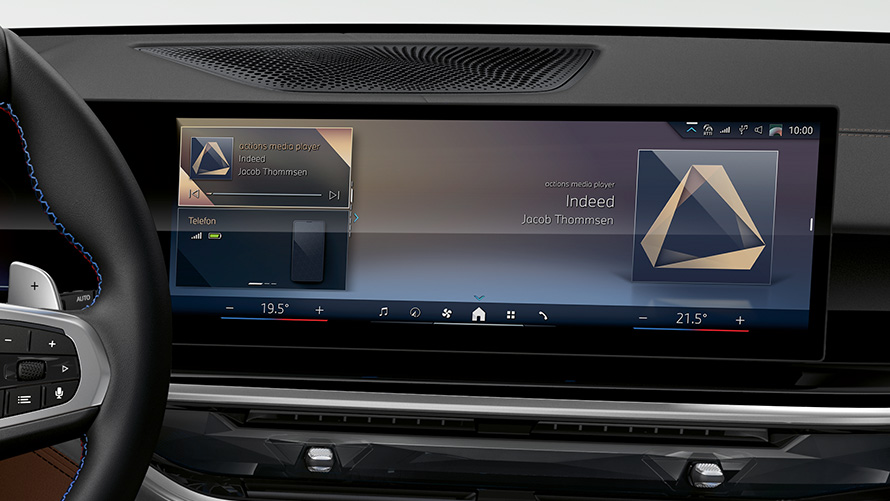 BMW INTELLIGENT PERSONAL ASSISTANT IN BMW PROTECTION VEHICLES.
With the BMW Intelligent Personal Assistant, no question remains unanswered. It is the ultimate car expert that will support you. Whatever you want to know about your BMW and whenever you need help, it is there for you. You can find out even more about the features of your vehicle and it also knows everything about the overall status of your BMW.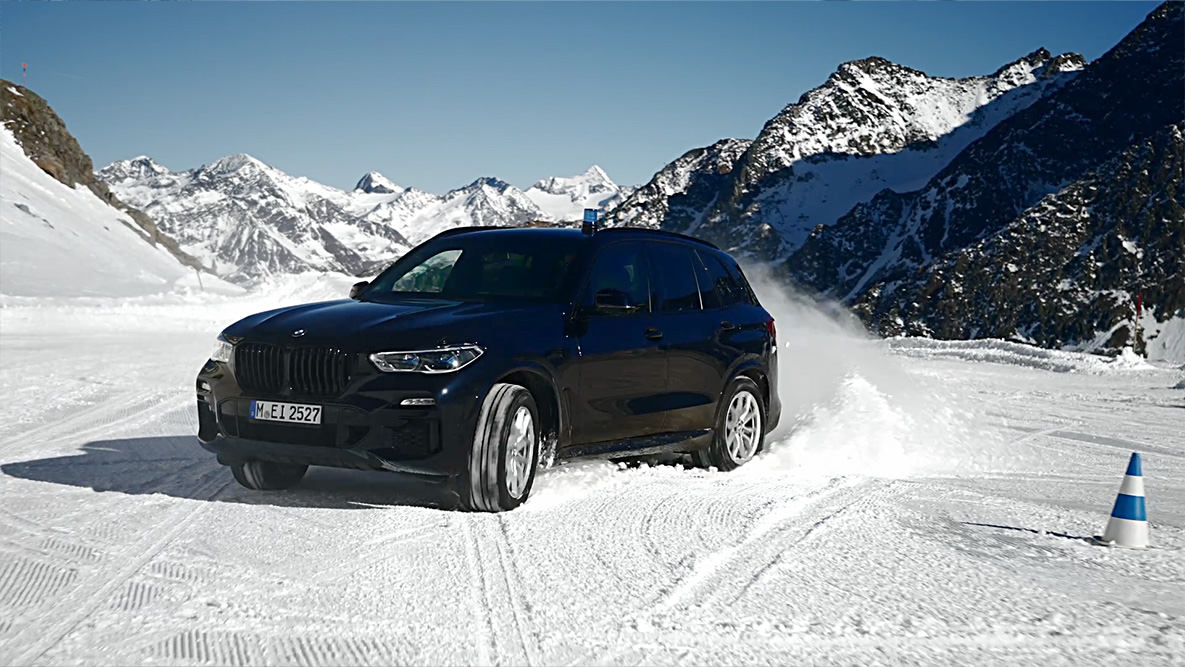 BMW PROTECTION VEHICLES: DYNAMIC IN EVERY TERRAIN.
BMW PROTECTION VEHICLES: CONTACT.
We are at your disposal for all questions concerning BMW Protection Vehicles.
Please provide us with some brief information regarding your inquiry and we will contact you shortly. All information received will be handled in confidence.

Looking for immediate response? Please get in contact with:  
Read more
TECHNICAL DATA OF THE BMW X5 PROTECTION.
BMW X5 Protection VR6(4): Fuel consumption, combined WLTP in l/100 km: 13.4; CO2 emissions, combined WLTP in g/km: 305

Performance data of petrol engines apply to vehicles using RON 98 fuel. Fuel consumption data apply to vehicles using reference fuels in accordance with EU Regulation 715/2007. Unleaded RON 91 and higher with a maximum ethanol content of 10% (E10) may also be used. BMW recommends RON 95 fuel. For high-performance automobiles, BMW recommends RON 98 fuel.

Official data for fuel consumption, CO2 emissions, power consumption and electric range was determined in accordance with the prescribed measuring procedure and corresponds to European Regulation (EC) 715/2007 in the applicable version. For ranges, data determined as per WLTP takes into account any optional equipment (available on the German market in this case). For vehicles that have been newly type approved since 1 January 2021, only the official data according to WLTP exists. In addition, NEDC values are deleted from the certificates of conformity as of 1 January 2023 by EC regulation 2022/195. For more information about NEDC and WLTP measuring procedures visit www.bmw.com/wltp

Further information about fuel consumption and official model-specific CO2 emissions of new passenger cars can be found in the "Guideline for fuel consumption, CO2 emissions and electric power consumption for new passenger cars", available free of charge at all points of sale, at the Deutsche Automobil Treuhand GmbH (DAT), Hellmuth-Hirth-Str. 1, 73760 Ostfildern-Scharnhausen, Germany, and under https://www.dat.de/co2/.
Read more
(1) Optional equipment.
(2) Only available in conjunction with comfort seats.

(3) Supports inductive charging for Qi-compatible mobile phones. Special charging cases are available from Original BMW Accessories for selected smartphones that do not support the Qi standard for inductive charging.
(4) Provisional figures; any missing figures were unavailable at the time of publication.
Read more