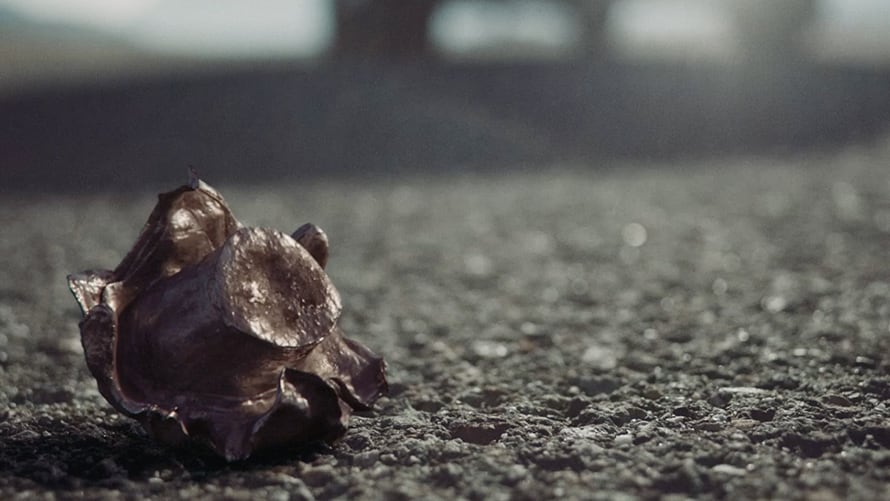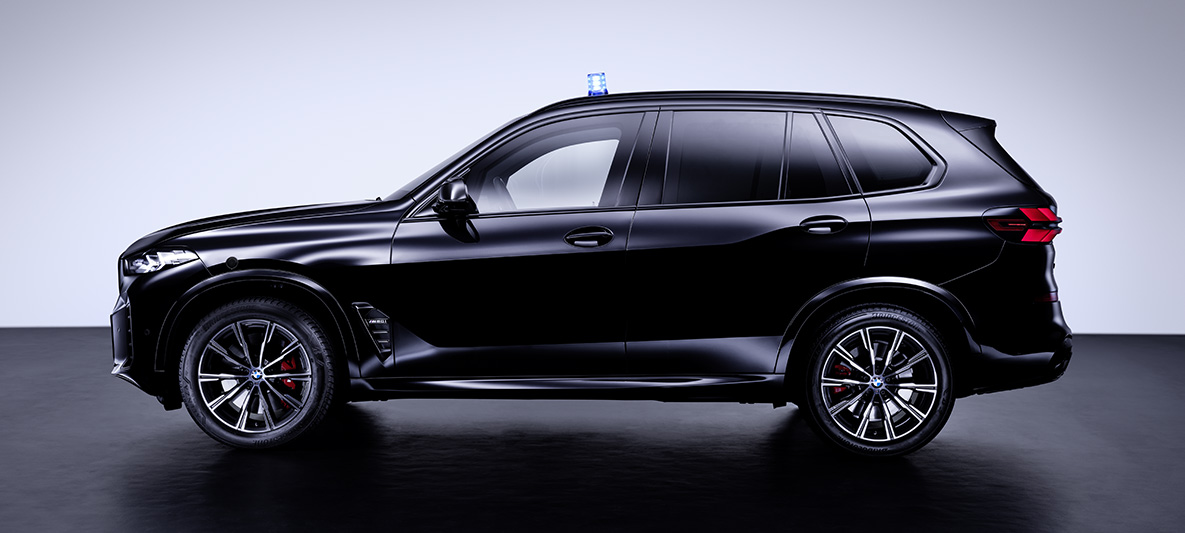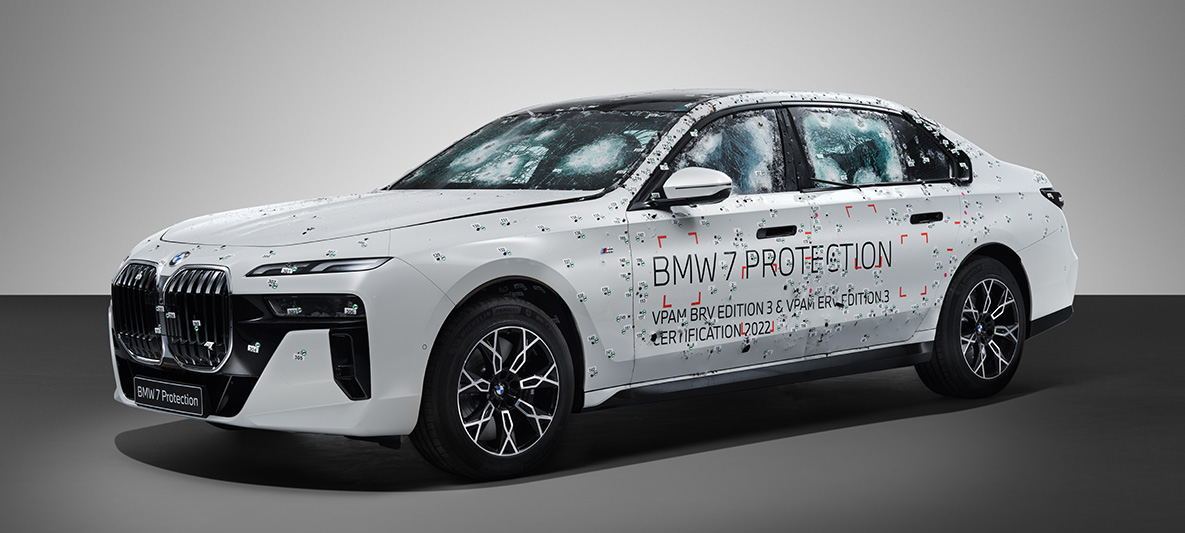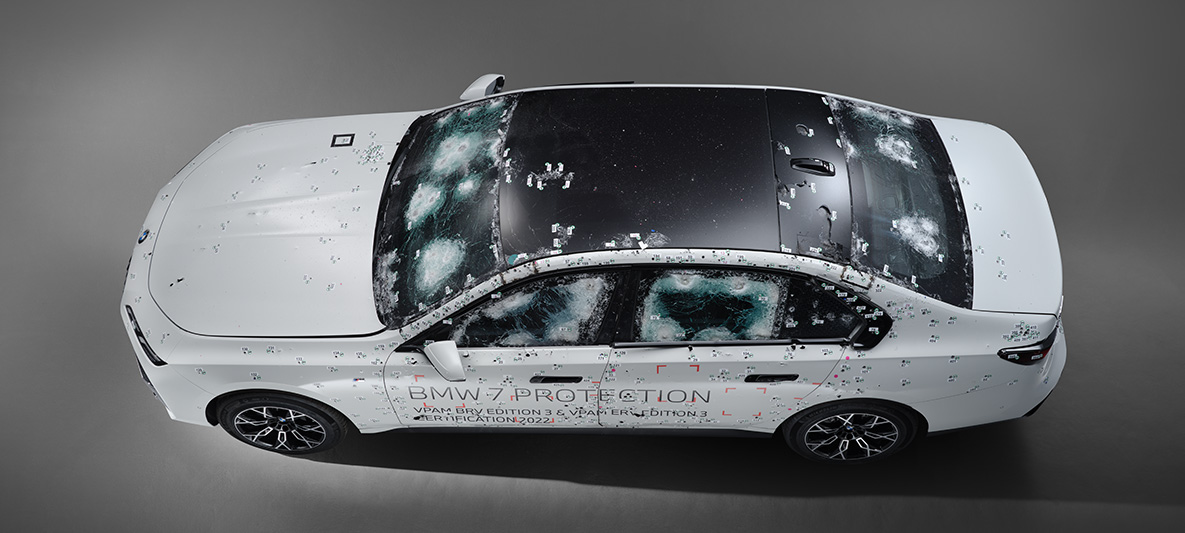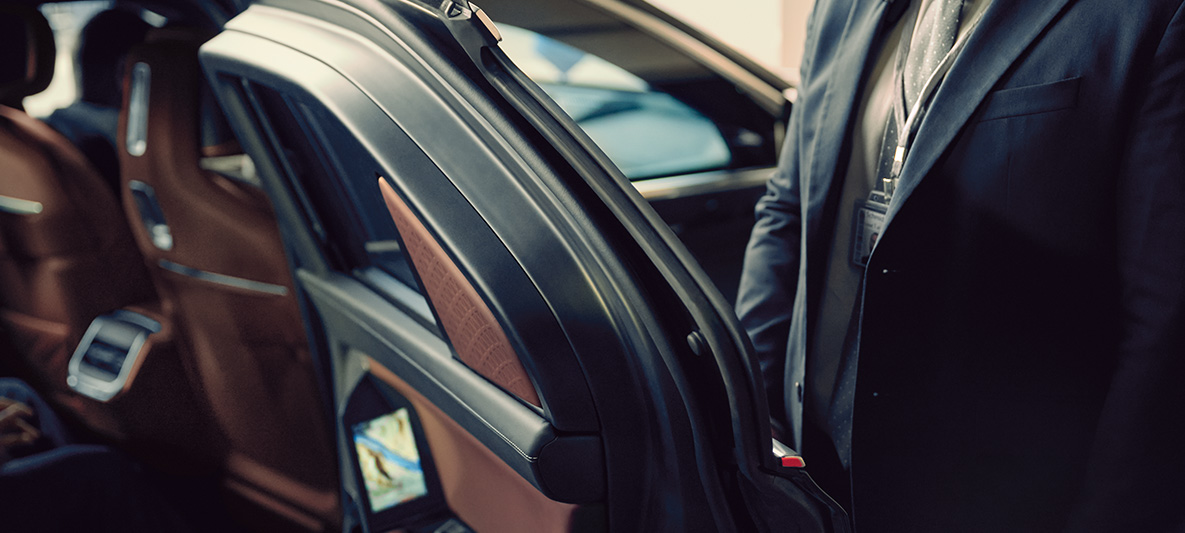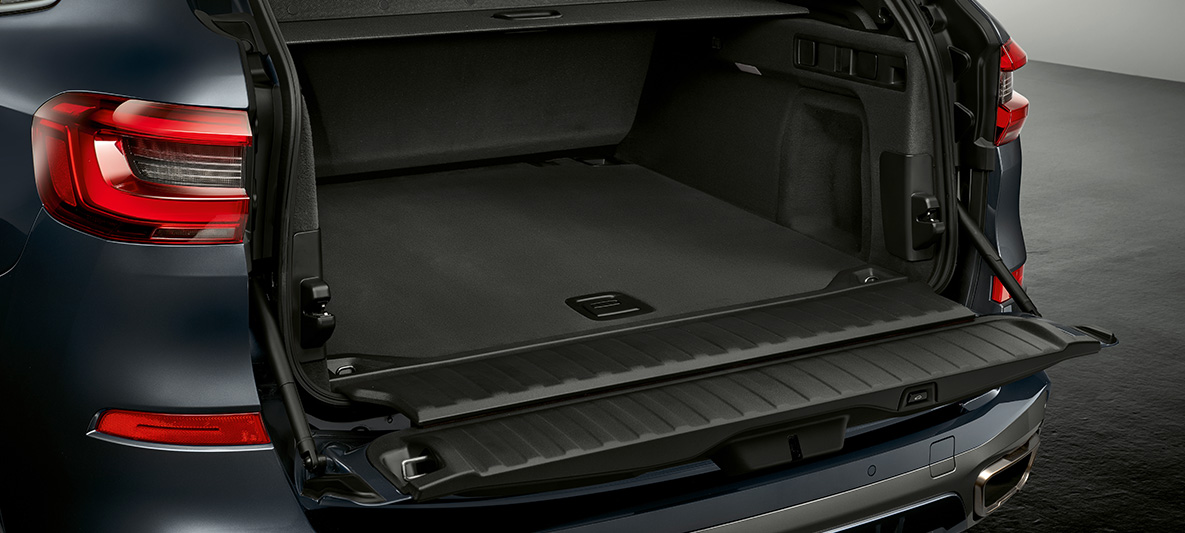 WHAT IS PROTECTED.
How much protection you need depends on your circumstances – where you live and work, what your job involves, and how high your public profile is. BMW is the only manufacturer that takes into account these differing needs and draws on more than 40 years' experience of building armoured vehicles.

Passenger cell

Protection level

Certification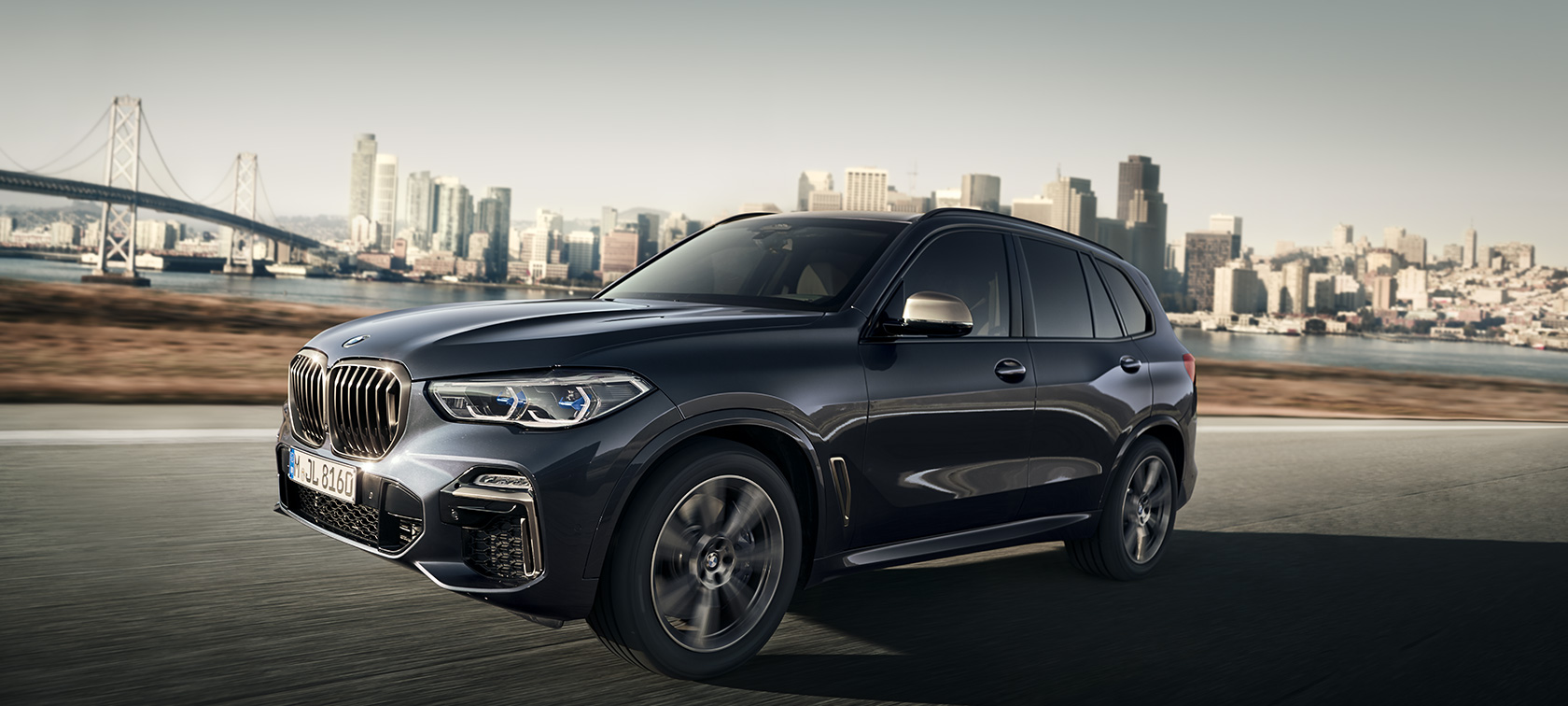 BMW PROTECTION VEHICLES: YOUR BENEFITS.
With the BMW Protection Vehicles you do not have to compromise on anything that matters to you. BMW has over 40 years' experience of developing and building armoured vehicles – and is constantly innovating to protect not just you, but also the sensation of Sheer Driving Pleasure. So you can be absolutely confident that you are getting the best possible protection, and are not making any compromises to get it. Because from the first design sketches to the final coat of polish, it's all our own work. Personal security is too vital to be entrusted to anyone but real experts. Naturally, every BMW is built with enormous precision and care, and the strictest quality standards are adhered to throughout the global BMW manufacturing network. This is why only BMW offers maximum protection – made by BMW.

Read more
BMW PROTECTION VEHICLES: YOUR BENEFITS.
Working together with BMW Protection Vehicles.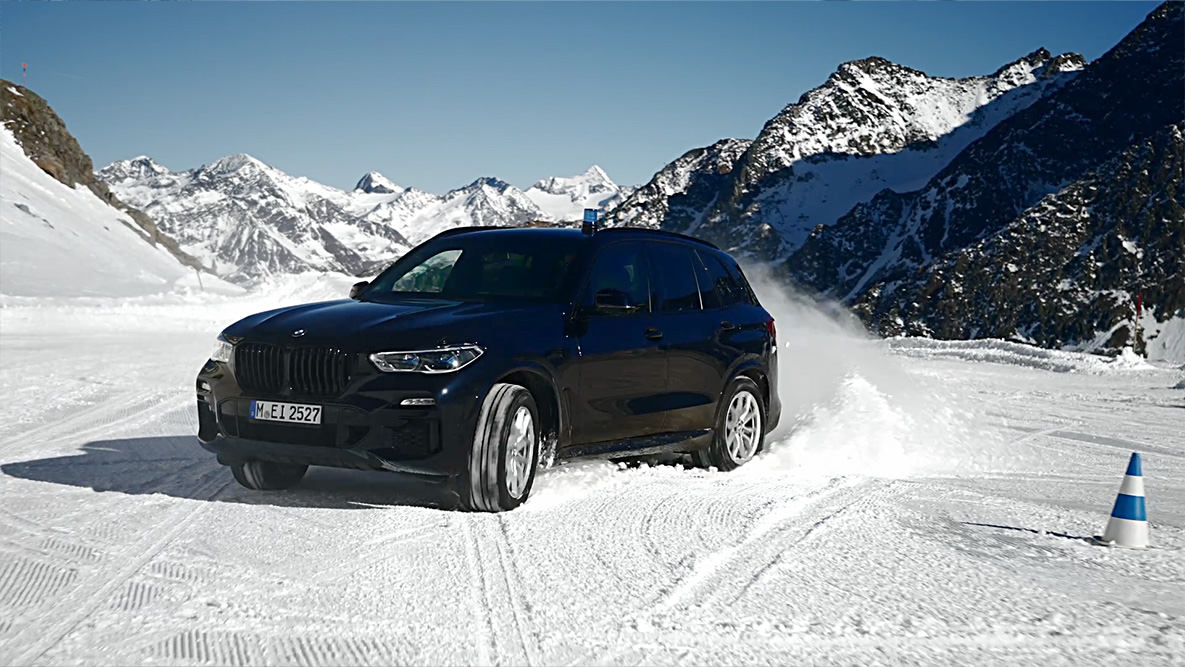 BMW PROTECTION VEHICLES: DYNAMIC IN EVERY TERRAIN.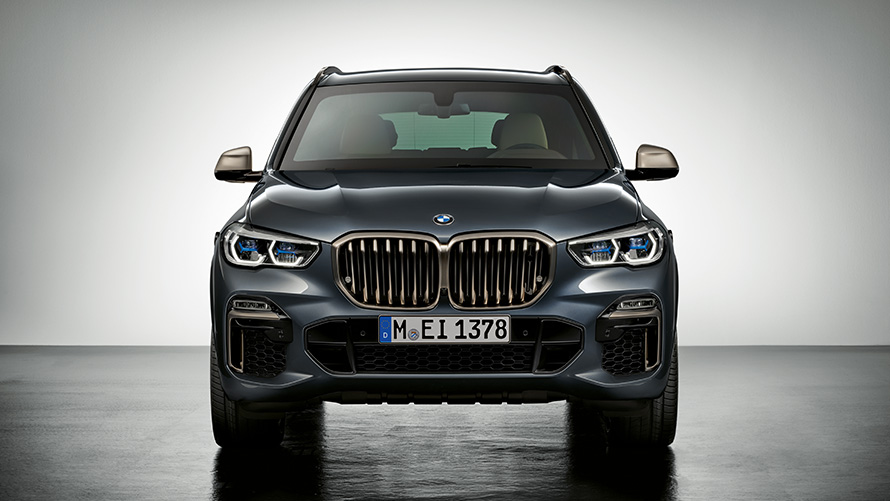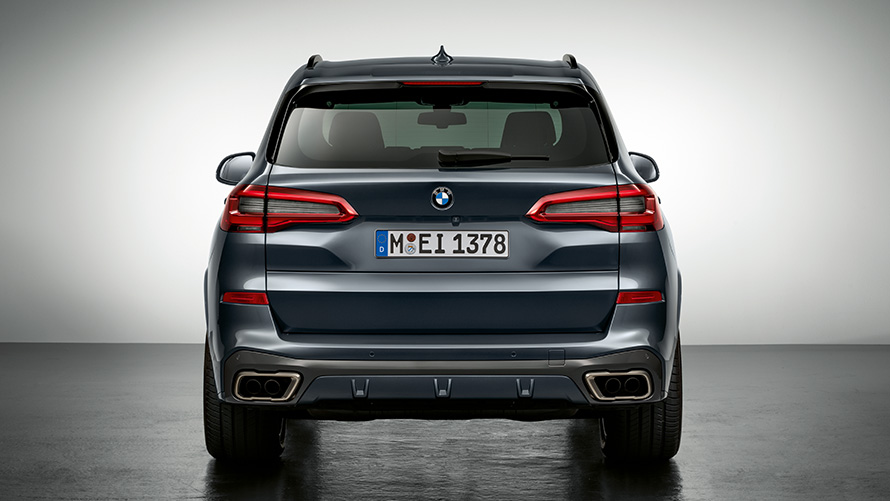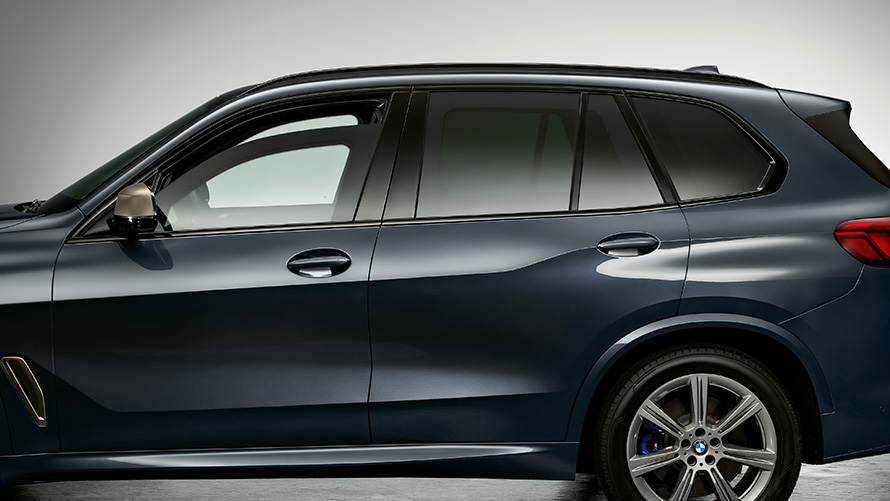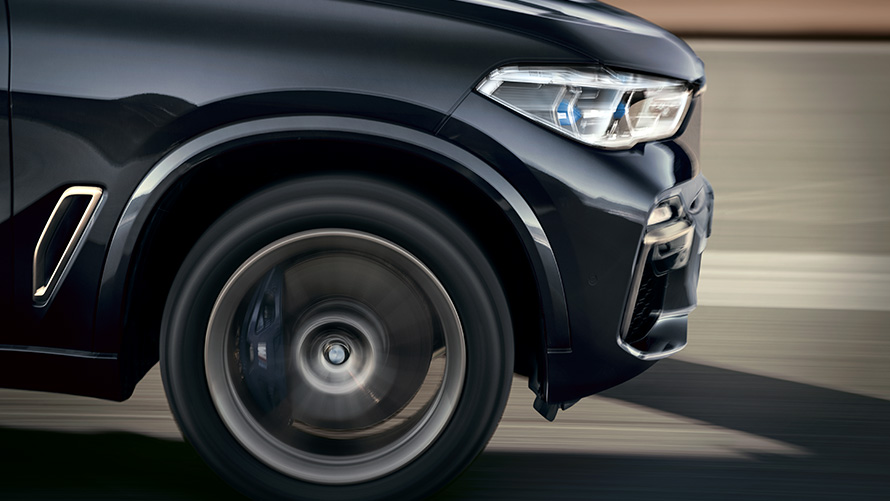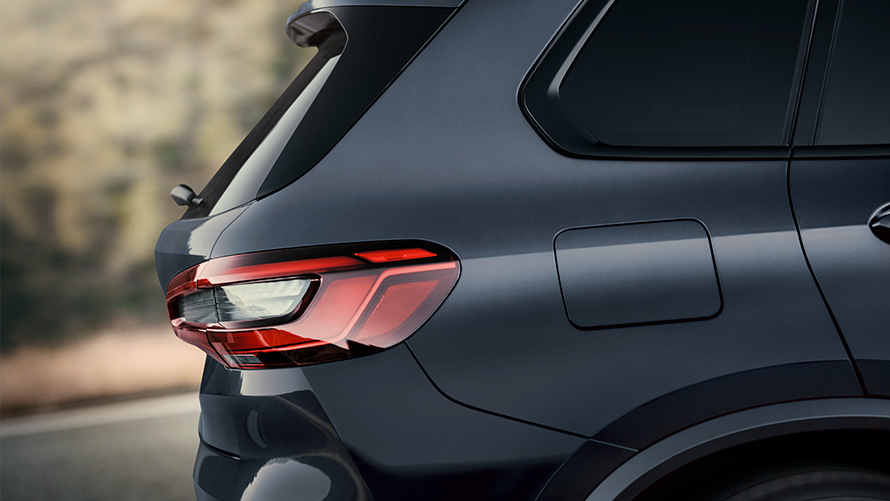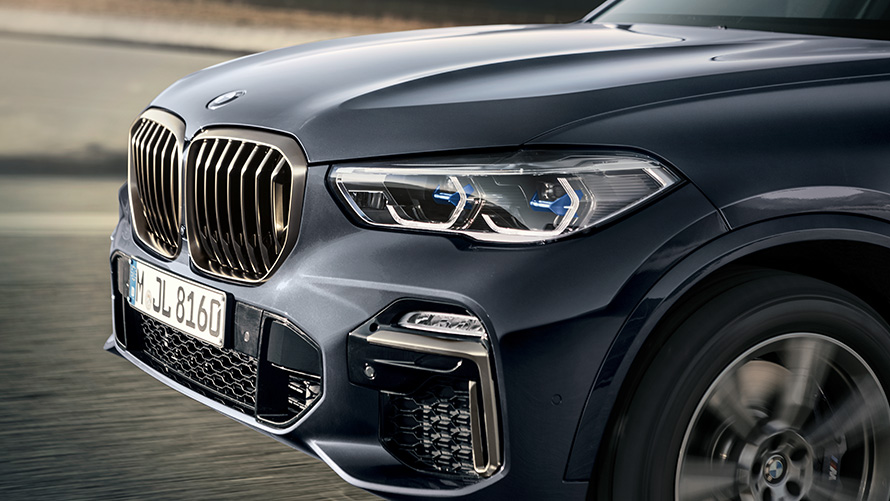 BMW PROTECTION VEHICLES: PROTECTION TO THE LAST DETAIL.
Every component, that is part of the safety concept is made with the highest diligence, thus the vehicle and its safety features form an optimal unit. In order to be able to communicate with people outside the vehicle, without having to open the doors or windows, an intercom system is fitted as standard. As additional security, a robbery alarm is installed. The BMW X5 Protection VR6 also includes runflat tyres, that allow driving after loss of tyre pressure. The heated windscreen, which is also included as standard, provides a clear view and the sun protection glazing1 guarantees discretion for the passengers in the rear.

1Optional equipment


Safety fuel tank

Multi-Layered Safety Glass

Additional floor and roof armouring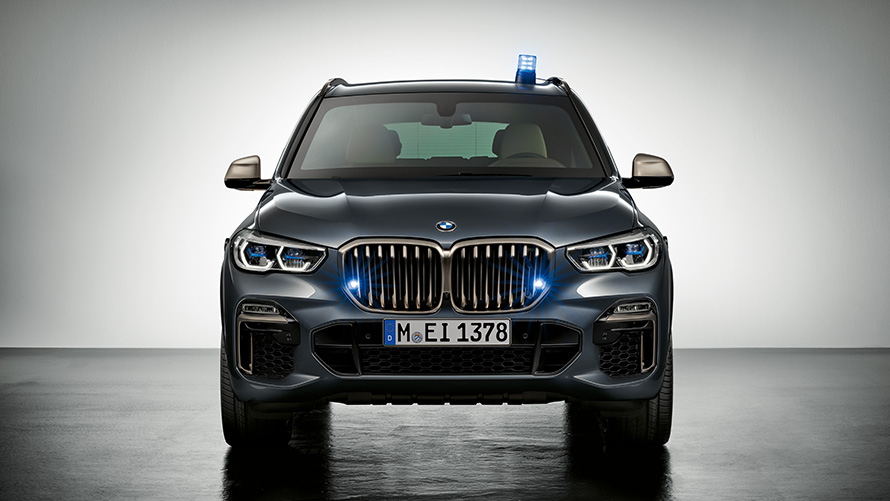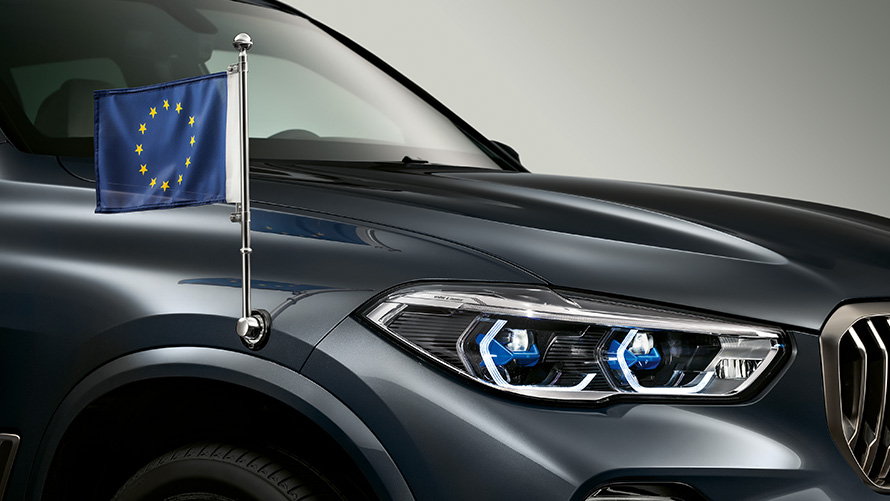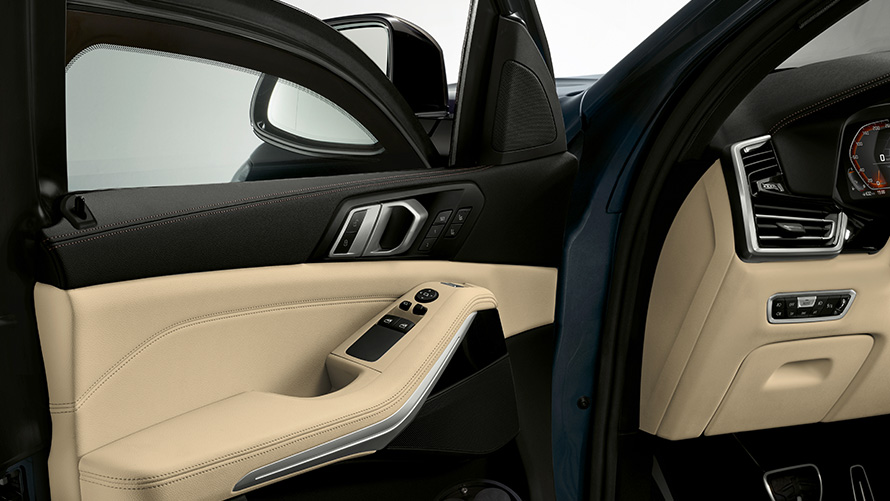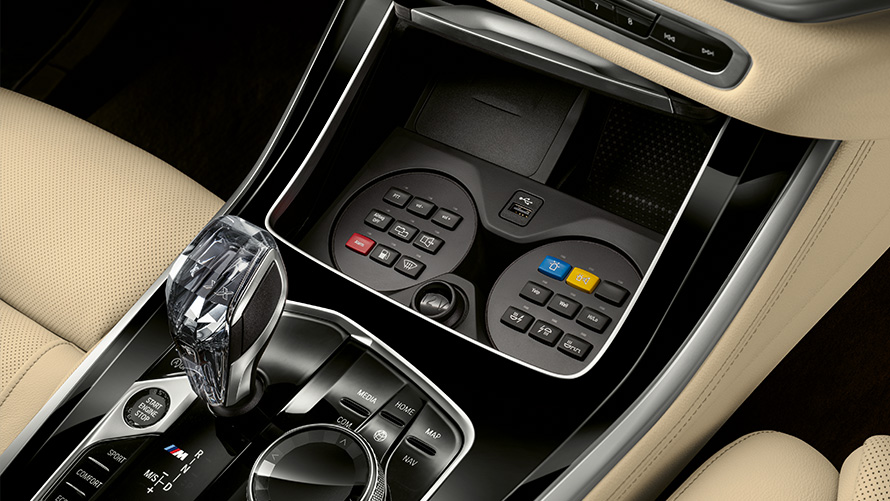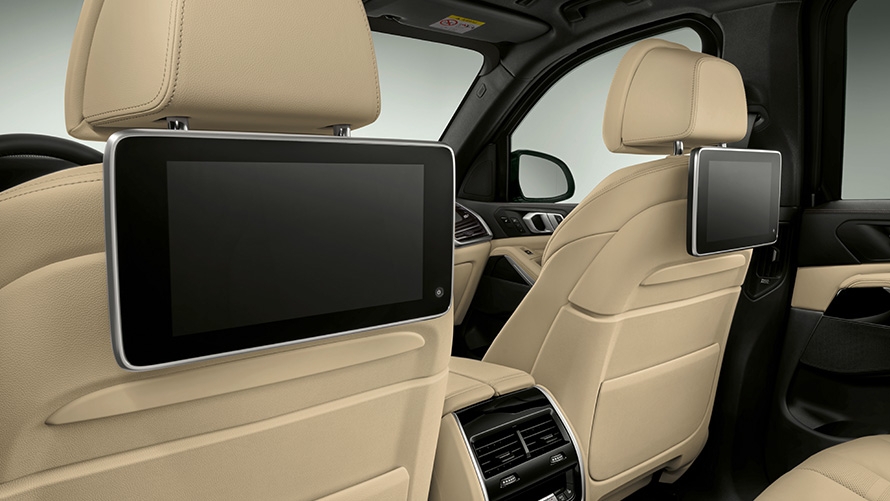 ADDITIONAL EQUIPMENT FOR SPECIAL REQUESTS.
Sometimes you need more than just protection. For roles such as carrying dignitaries or security escort duties, a vehicle must have the ability to reveal in seconds that it is on official business in order to get the job done. BMW has been producing Authority Vehicles for over 50 years, working in close cooperation with authorities and government agencies all over the world. Flashing lights, hailing systems with different siren effects, signalling devices, radios, and even flag holders for official use.

Sound sequence signal installation

Rear flash lights

Door pane lowerable, front

Flag holder for diplomatic

Soft-Close function

BMW Laserlight

Telephony with wireless charging

Rear-seat entertainment Professional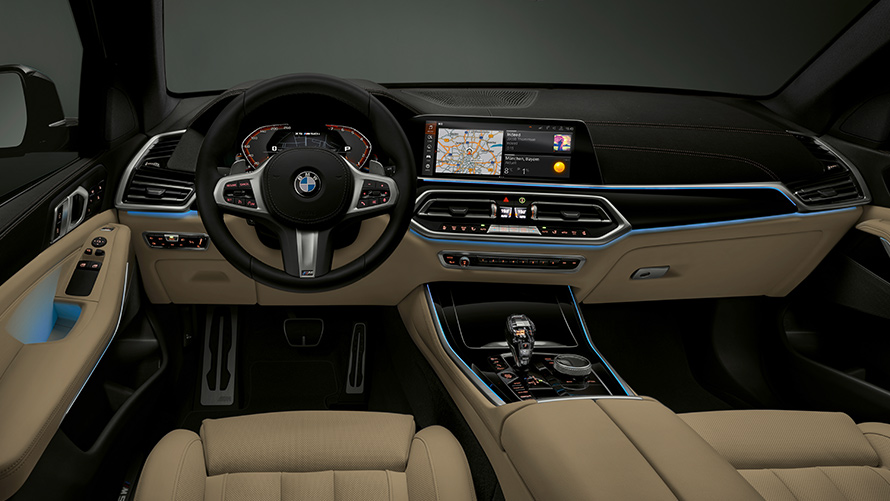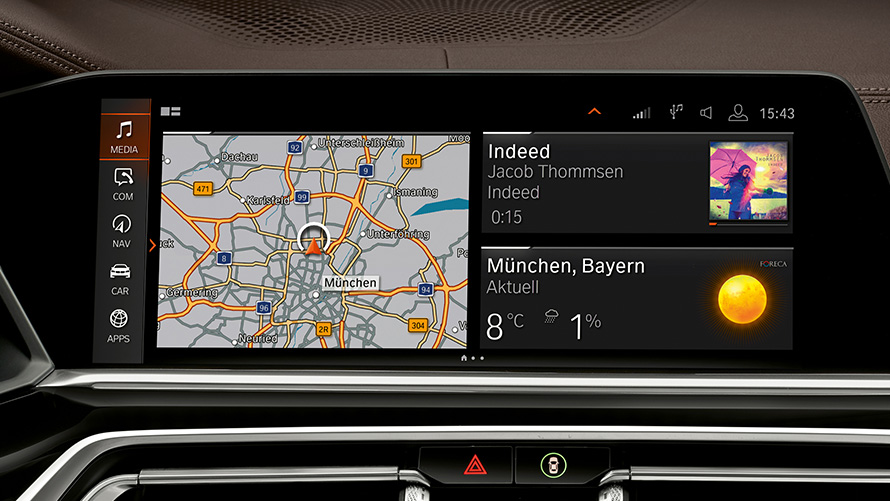 BMW INTELLIGENT PERSONAL ASSISTANT IN BMW PROTECTION VEHICLES.
With the BMW Intelligent Personal Assistant, no question remains unanswered. It is the ultimate car expert that will support you. Whatever you want to know about your BMW and whenever you need help, it is there for you. You can find out even more about the features of your vehicle and it also knows everything about the overall status of your BMW.

PRE-OWNED BMW PROTECTION VEHICLES.
Safe from the beginning.
Setting the standard for fast, trouble-free purchase of a Pre-owned Protection Vehicle, BMW offers an exclusive choice of BMW Protection Vehicles and first-class service. Every BMW Pre-owned Protection Vehicle meets quality-orientated product standards, ensuring that it satisfies the most demanding security requirements. In addition, BMW Pre-owned Protection Vehicles are covered by a comprehensive worldwide BMW service programme.

For further information please contact:
Read more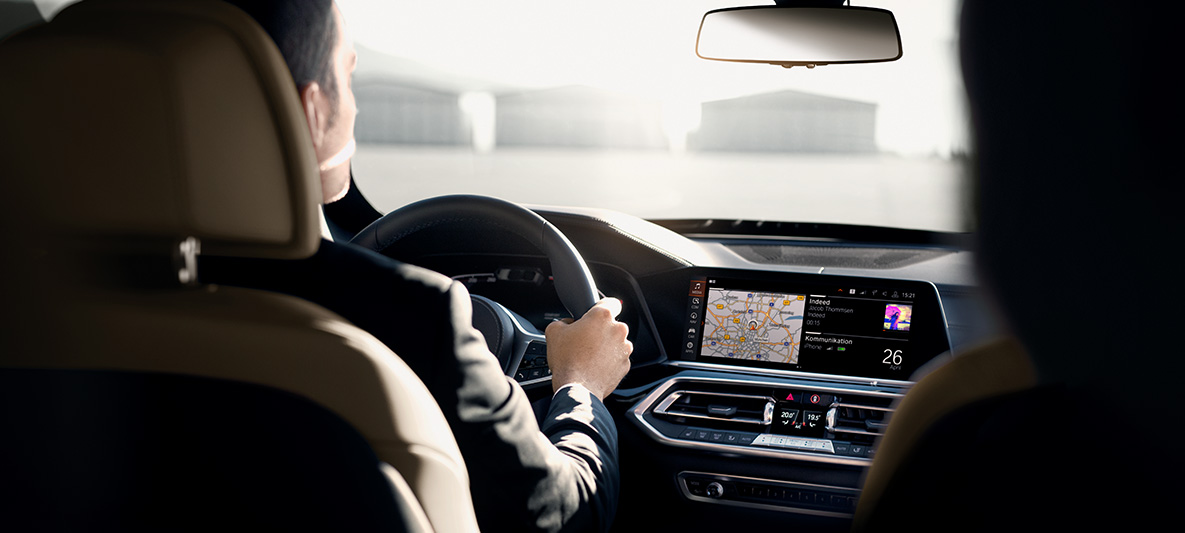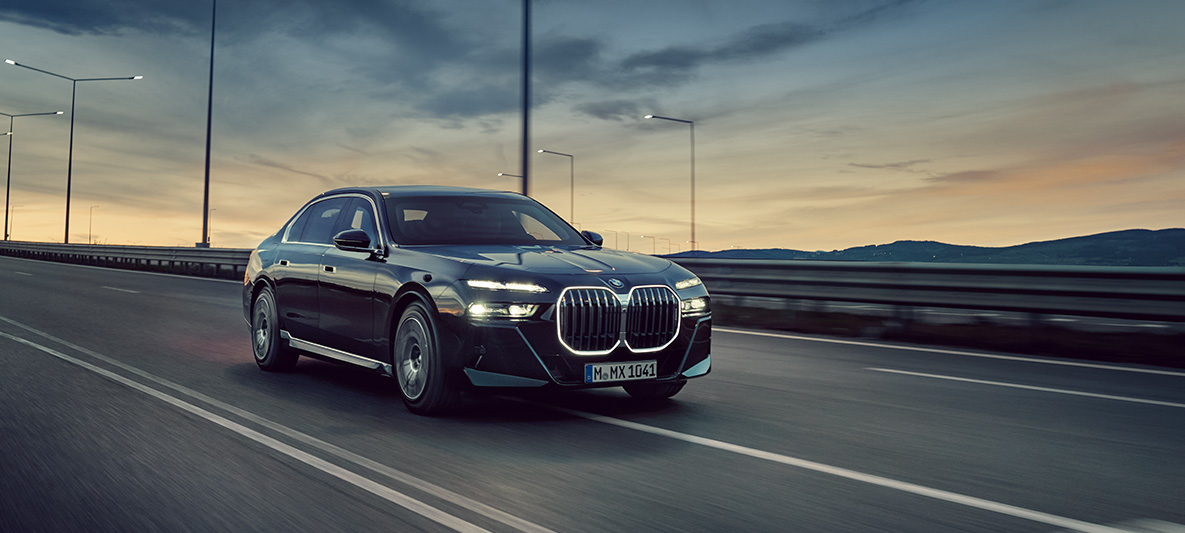 BMW SECURITY DRIVER TRAINING ESPECIALLY FOR BMW PROTECTION VEHICLES.
Training for the worst-case scenario is a good way to make sure it never happens. The BMW approach to security goes beyond just the vehicle itself. Specially-tailored driver training courses are also available, teaching skills that are useful to any Protection Vehicle driver and demonstrating how to get the most out of the BMW X5 Protection VR6. In two different types of trainings, drivers are given the opportunity to practice the best ways to handle dangerous situations – because that way, hopefully these situations will never arise. Please refer to the brochure for detailed information on the two BMW Security Driver Training courses we offer.

For further information please contact:
BMW PROTECTION VEHICLES LEVEL 1

BMW PROTECTION VEHICLES TRAINING LEVEL 2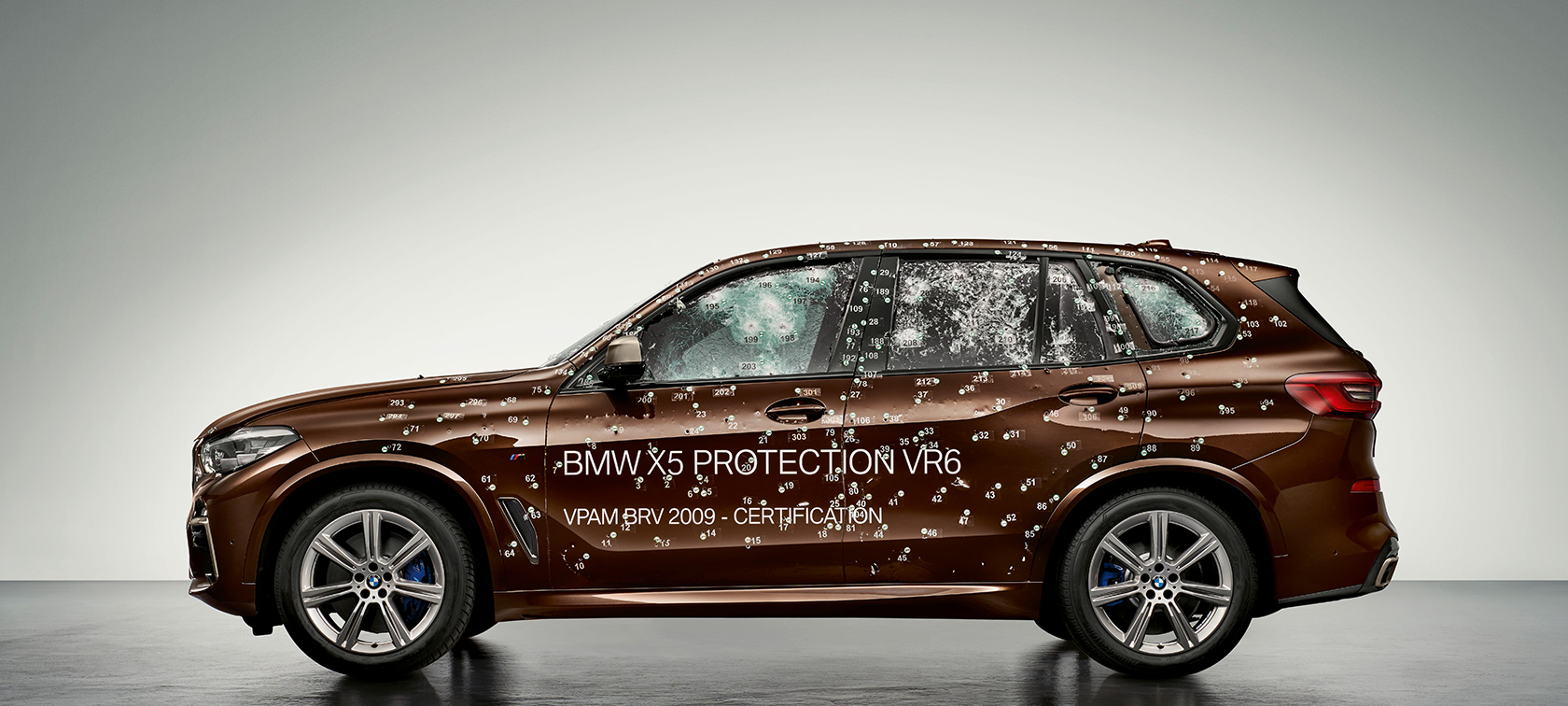 BMW PROTECTION VEHICLES: MODEL OVERVIEW.
BMW Protection Vehicles offer effective protection to you and your passengers wherever you happen to be. They combine positive characteristics of a series model with a special reinforcement that's undetectable even to the experienced eye. Certified by an independent German state institution, BMW Protection Vehicles guarantee the highest protection quality in an automobile as elegant and exclusive as hardly any other.

Read more
BMW PROTECTION VEHICLES: MODEL OVERVIEW.
Exactly the security you need.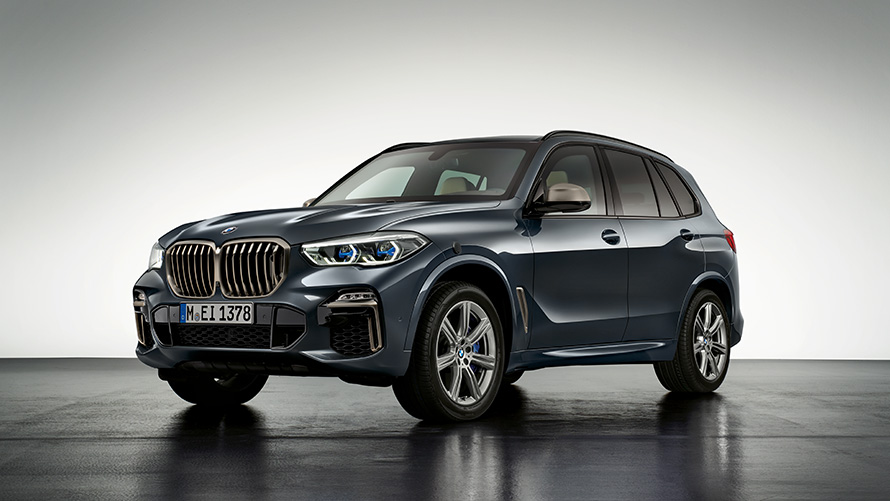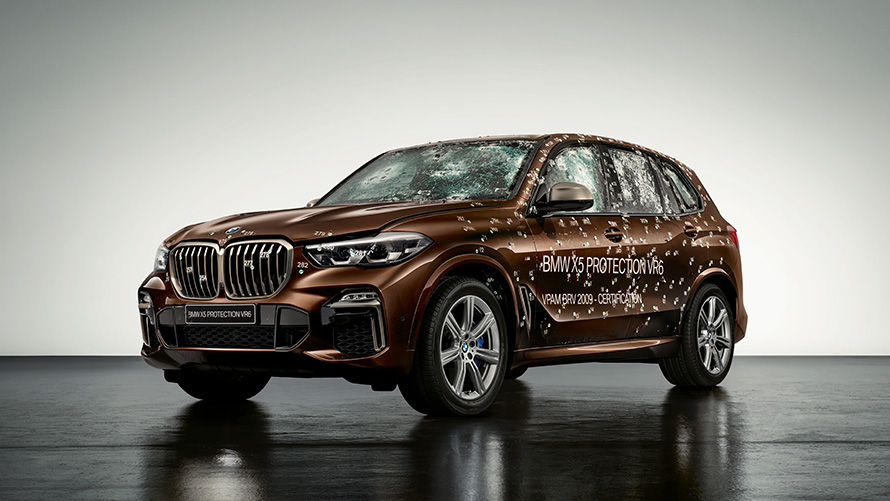 BMW X5 PROTECTION VR6.
The risk of armed violence – and in particular, attack with automatic weapons like the AK-47 – is a fact of everyday life for certain customers. At the same time, more and more people want Sports Activity Vehicles, with all the versatility that they offer to go anywhere and do anything. BMW is the first manufacturer to respond to these two demands and offer a new degree of security. One of the results is the BMW X5 Protection VR6, which offers high level of security on the move and comfortably accommodates up to four people.

Interior

Armour

Chassis and electronics

Certification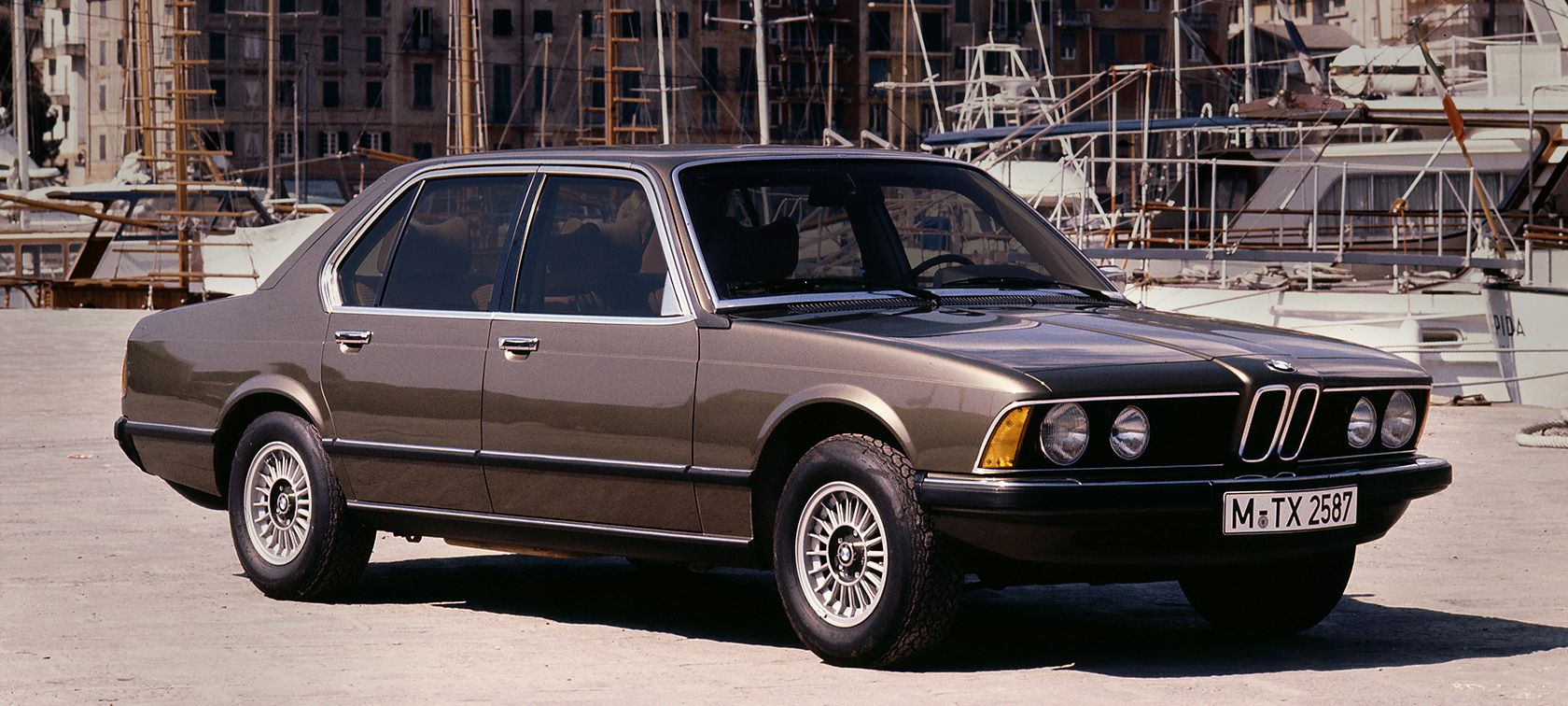 BMW PROTECTION VEHICLES: TRUST IS GOOD. EXPERIENCE IS BETTER.
A long tradition of keeping you safe.
OVER 40 YEARS OF EXPERIENCE IN SAFETY.
BMW PROTECTION VEHICLES: CONTACT.
We are here to help and assist with any of your questions concerning BMW Protection Vehicles.
Please provide us with some brief information regarding your inquiry and we will contact you shortly. All information received will be handled in confidence.


Read more