In these unprecedented times of COVID-19, BMW and our dealers are here to support you in any way we can.

The health of our customers, dealers, customers, and community is always our top priority. To make sure we do our part, we've made some changes so that it's easy to stay informed and connected to our BMW Community.

Read more
BMW Australia and its network of authorised BMW dealers ability to provide these services is at all times subject to government COVID-19 restrictions. For your safety, and the safety of our dealers, please ensure that you are eligible to use these services in accordance with the applicable government COVID-19 restrictions in your area.
Read more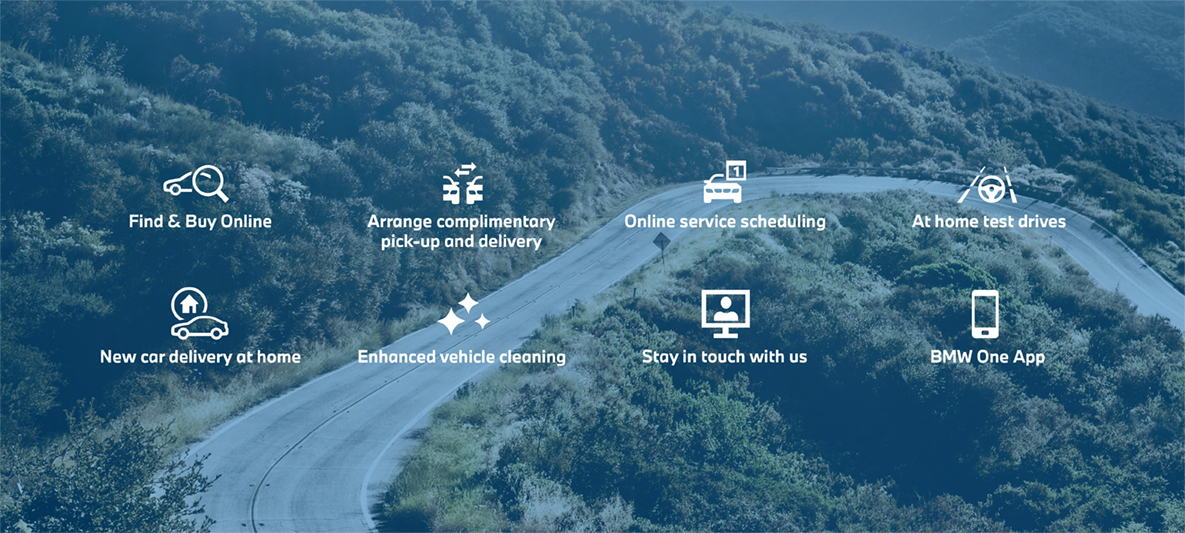 FOR ALL YOUR MOBILITY NEEDS.
We're excited to let you know of some of the changes we have made to cater to your needs during this time.

We have adopted measures to protect your health and wellbeing, and that of our staff, while also ensuring we can continue to provide a premium service. This includes extensive sanitisation as well as the implementation of social distancing guidelines.

However, if you feel more comfortable staying at home we can come to you.

We are pleased to now offer an extended suite of new car, finance and vehicle maintenance services. This means you can stay connected from the comfort and safety of your home.

Contact us or visit your nearest dealership to find out more.
Find and Buy Online
Search for and order your BMW online.
Online service scheduling
Book your next vehicle service via our website.
Arrange complimentary pick-up and drop-off
Do you have a service scheduled? There's no need to leave home, we will come to you.
At home test drives
A test drive that starts from your home to give you peace of mind.

New car delivery at home
Your new BMW can be delivered directly to your door.
Enhanced vehicle cleaning
An extensive clean and full sanitisation of your vehicle managed by our team of experts.
BMW One App
Access to all things BMW, including all of your BMW Finance agreement information.
Contact BMW Finance
If you need assistance with your finance agreement, we're here to help.
STAY IN TOUCH WITH US.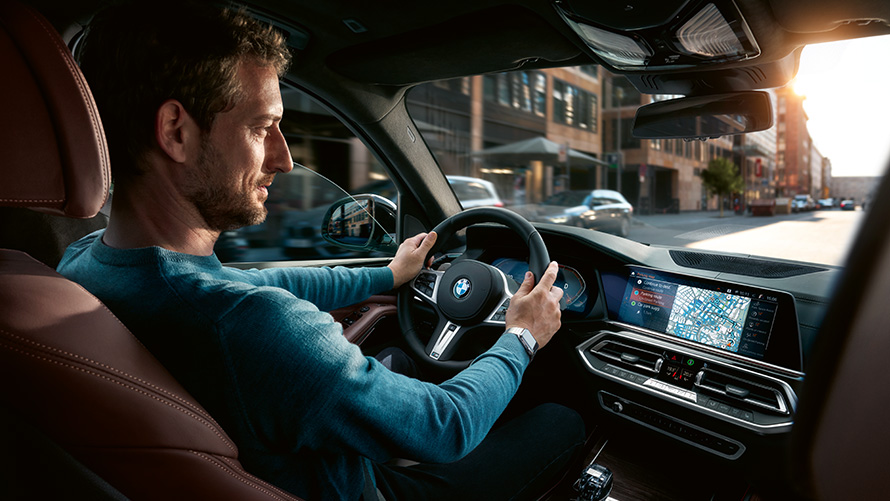 Whatever your concern is, the BMW Customer Service team is here for you. Our qualified staff can answer your questions and support you in any way they can.

ENJOY THE WORLD OF BMW AT HOME.