Fields, cities, deserts and mountains: The American landscape is as diverse as its people. All of them are connected by the long roads snaking through the different regions – so naturally the best way to see all of them is to simply follow the roads. So write your road trip checklist and buckle up, because you'll want to take the scenic route.
But to enjoy the landmarks and natural beauty of the States, you'll need to plan and pack carefully. To help out, we've put together a packing checklist with all the road trip essentials you'll need – so rest at ease and enjoy the ride.

Road trip USA: The car essentials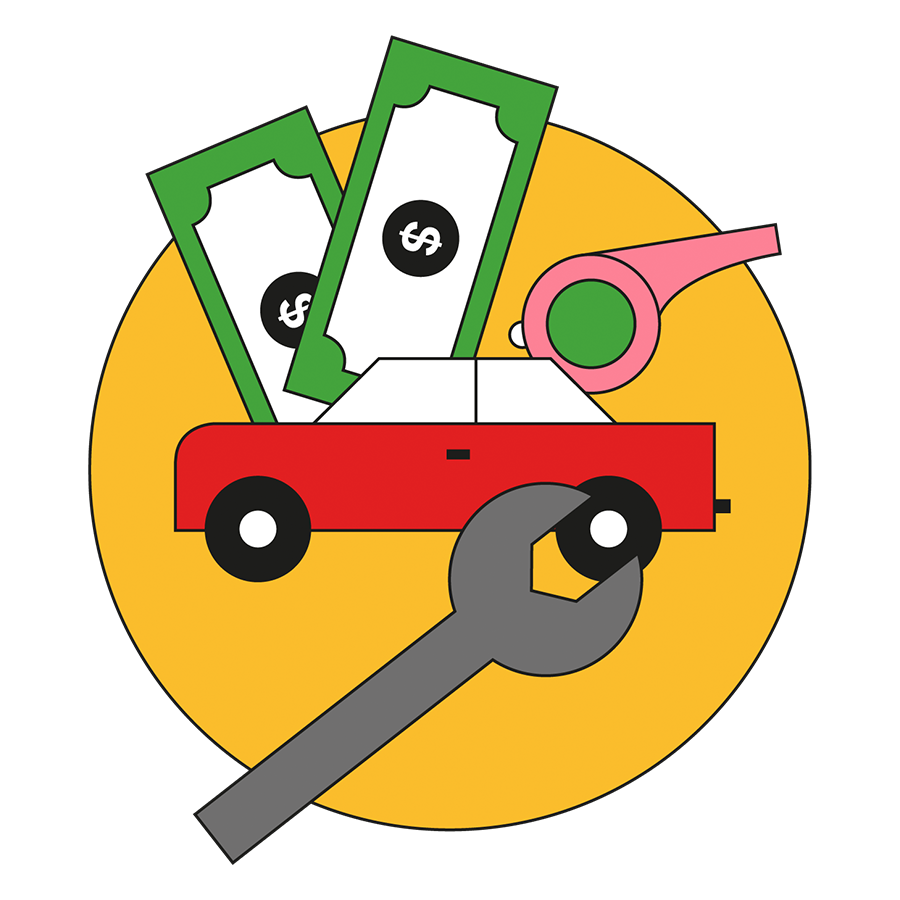 This list covers everything. So depending on what car you have, you might not need some of these items:
Your license and registration or proof of insurance and registration if it's a rental. It's not absolutely necessary in all states to have an international license, but strongly advisable (unless you're Canadian, in which case you can use your Canadian driver's license everywhere in the US). Even in the states where foreign licenses are accepted, there are often complications because not everything on them is also in English.

A copy of your car insurance policy and the relevant contact numbers.

Your car's manual.

A spare tire or tire repair kit.

A roadside emergency kit: A battery booster cable, two light sticks, a reflective vest, an emergency rain poncho, a warning triangle, a whistle, a tire pressure gauge, a window breaker and gas. There are some stretches where gas stations are few and far between. This will have you covered for any possible occurrences on the road.

Some spare money.

A screwdriver, some pliers and a wrench. Make sure you don't put them in your carry-on bag for the plane.
An aux cable to connect your phone to the car's audio system, especially if the car doesn't have a wireless connection. Pro game: An aux-Bluetooth adapter for a wireless connection.


A USB cord to connect your phone to a power bank or the car.

An ice scraper and gloves if you're travelling during the cold season.
Either paper maps or a good GPS with all the maps you need on it. Make sure you download them before you leave, because you will definitely lose cellular access at some point on the road. Getting lost in the middle of nowhere is no fun, and in the United States there's a lot of nowhere.
The bedrock of every travel packing list: Luggage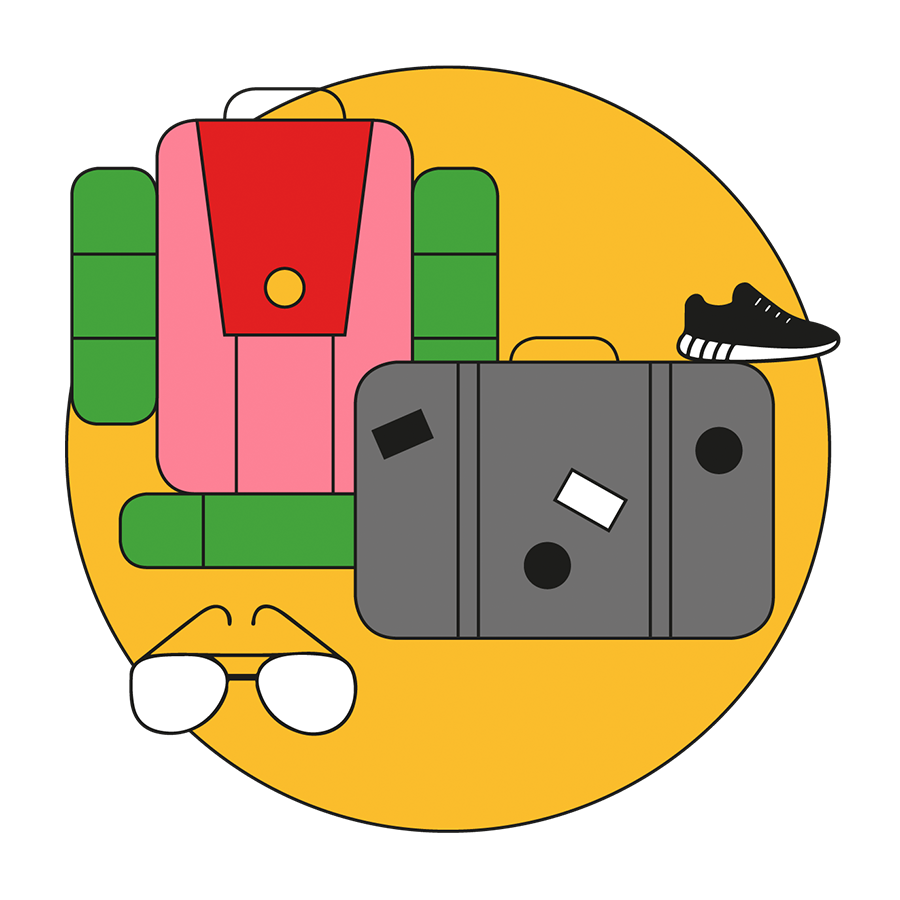 Along with the standard pack of clothes, deodorant and toothbrush, there are a few things that you will be very grateful to have if you need them, like:
A pair of sunglasses. Especially if you're doing a California road trip or are going through another hot state, the value of a good pair of shades can rise inestimably. An alternative or a good addition would be a baseball cap or a visor.

An extra sweater or wrap and a blanket – even in the summer it can get surprisingly cold at night in some areas, for example in Sacramento, California. The temperatures there can get as low as 50 degrees Fahrenheit in October. The coolest cities during August are along the Pacific coast, notably Seattle and San Francisco.

A towel and a swimsuit or swimming trunks. This is especially important if the great lakes are on your road trip itinerary; it would be a shame to not swim in some of the largest freshwater lakes in the world.

A versatile jacket.

Shoes for different kinds of weather (hiking boots, flip flops etc.).

Additional things to pack for a road trip: Comfort kit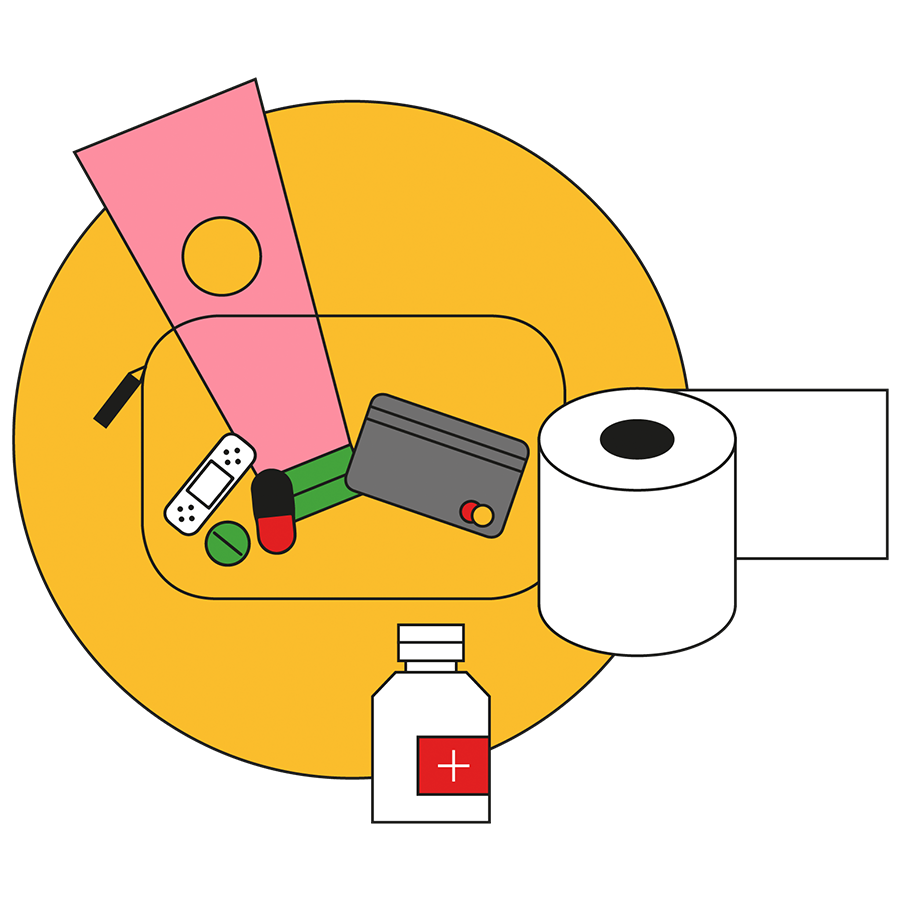 These could be seen as the most important items on this travel packing list, because some of these might not immediately come to mind, but can be very useful in certain situations. Even the most experienced road trip planner will occasionally forget a few items, so it's good to have them all in front of you. You might want to pack:
A flashlight.

Some insectspray. A good can of spray keeps the bugs away – and this could be vital in subtropical areas like Florida or the Carolinas.

A few large waterbottles. It's better to be safe than sorry when it comes to something as important as staying hydrated. There are many long stretches of the highway without stores or even an exit, e.g. the 13 mile drive between Kissimmee and St. Cloud on the Florida Turnpike.

Some toiletpaper, because let's face it, gas stations aren't known for their customer service.  

A campingchair for breaks or picnics.  

A travelmug. If you buy a coffee to go, it won't get cold nearly as quickly in this.

A reusable water bottle. If you're out visiting a park or touring a city, this is a good alternative to going thirsty or dragging one of your giant water bottles around with you. Not to mention it's cheaper to refill it at a drinking fountain rather than buy more. Most of the water in the US is safe to drink, but you can look up the regulations for water quality in your destinations at the website of the EPA (Environmental Protection Agency).

A UV window shade. Especially useful in the sunny states.

Some hand sanitizer. This is the second-best option if there's no sink nearby.

Painkillers/Anti-Inflammatory medication for emergencies.

Some sunscreen (at least SPF 30). Make sure you get a kind that doesn't irritate your skin.

A reusable shopping bag. Not every rest stop grocery store has plastic bags, and it's always better to reduce plastic waste.

A medium-sized backpack for day trips, like hiking or a city tour. You should be able to fit in the basics for a short field trip, like a water bottle, an all-weather-jacket and a camera. You can find nice backpacks and lots of other travel accessories at the BMW Lifestyle shop; whether you live in the USA, the UK or South Africa.


An umbrella. Perhaps better suited to an east coast road trip to Boston or down to South Carolina in case of a sudden change in weather. In sunny California, you can use the umbrella as UV protection at the beach.

A credit card. You'll need one at some point, especially if you're a tourist. There are many things you can often only get with a credit card in the US, like a rental car or a hotel.

A phone charger or a an adapter for your phone.

A power bank for extra battery time.

Your insurance card for emergencies. If you are in any way injured, then you know that every hospital will take you in.

A bluetooth/wireless hands-free kit for your cell phone.

An adapter. If you're not from the states, check if the plugs in your country are compatible with American sockets.

An ice box, preferably with dry ice. For cold drinks and fruit in a hot car.

If you feel like you couldn't possibly stuff all of that into your car, here's a list of helpful tips for car travel.

For the meticulous road trip planner: Entertainment & connection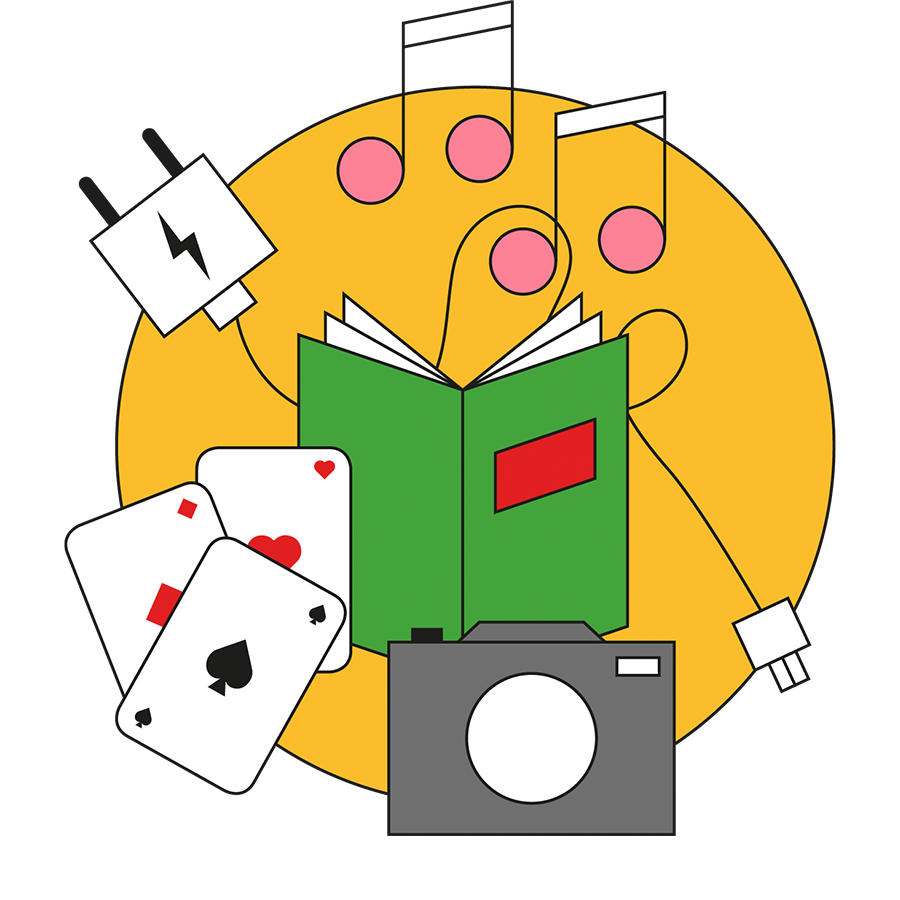 Finally, to round off your road trip packing list, some additional suggestions that can make the long hours in the car or an unexpected break in the road trip itinerary relaxing and fun:
Your favorite camera + chargers: Yes, everyone can take pictures with their phone now. That doesn't mean they'll turn out just as good as they would on a real camera.

A good book or two or an e-reader.

Travel games or fun apps: The days of 'are we there yet?' are over. There are so many games you can simply download onto your phone to pass the time in the back seat, like What If or QuizClash. And there's always the license plate game if you don't want to use a phone. All you need for it is a list of all states for each person and some pencils. Every time you see a license plate from a state, you cross that state off your list. The first person to cross off all states wins.

A soccer ball/badminton rackets/frisbee etc.

A kick-ass playlist full of road trip songs.

Before you go: Whether you'll be using your own car or a rental, you should always check if your car is in working order. Look to see if the tire pressure is at the optimum level, if you have enough oil and whether all the lights are still working. This not only decreases the risk of your car simply breaking down in the middle of your trip, but also of having an accident. Nevertheless, you should program the emergency number 911 or the roadside service of American Automobile Association 1 800 222 4357 into your phone in case you do.
And finally, it's obvious that travelling with a dog can cause complications. But if you simply can't bear to be parted from your furry four-legged friend, then learn how to make your dog and your car become best friends.