Always stay up to date
Innovative mobility, exciting trends for the future and high RPMs: Subscribe now to get notified of new content.
Subscription successful.
Subscription failed. If you need help follow the link for support.
How does this sound?
You can also listen to this article via Changing Lanes, the official BMW podcast. 
Apart from this and other narrated articles, Changing Lanes offers you fresh new episodes every week, packed with exclusive insights on tech, lifestyle, design, cars, and more – brought to you by hosts Nicki and Jonathan. 
Find and subscribe to Changing Lanes on all major podcasting platforms.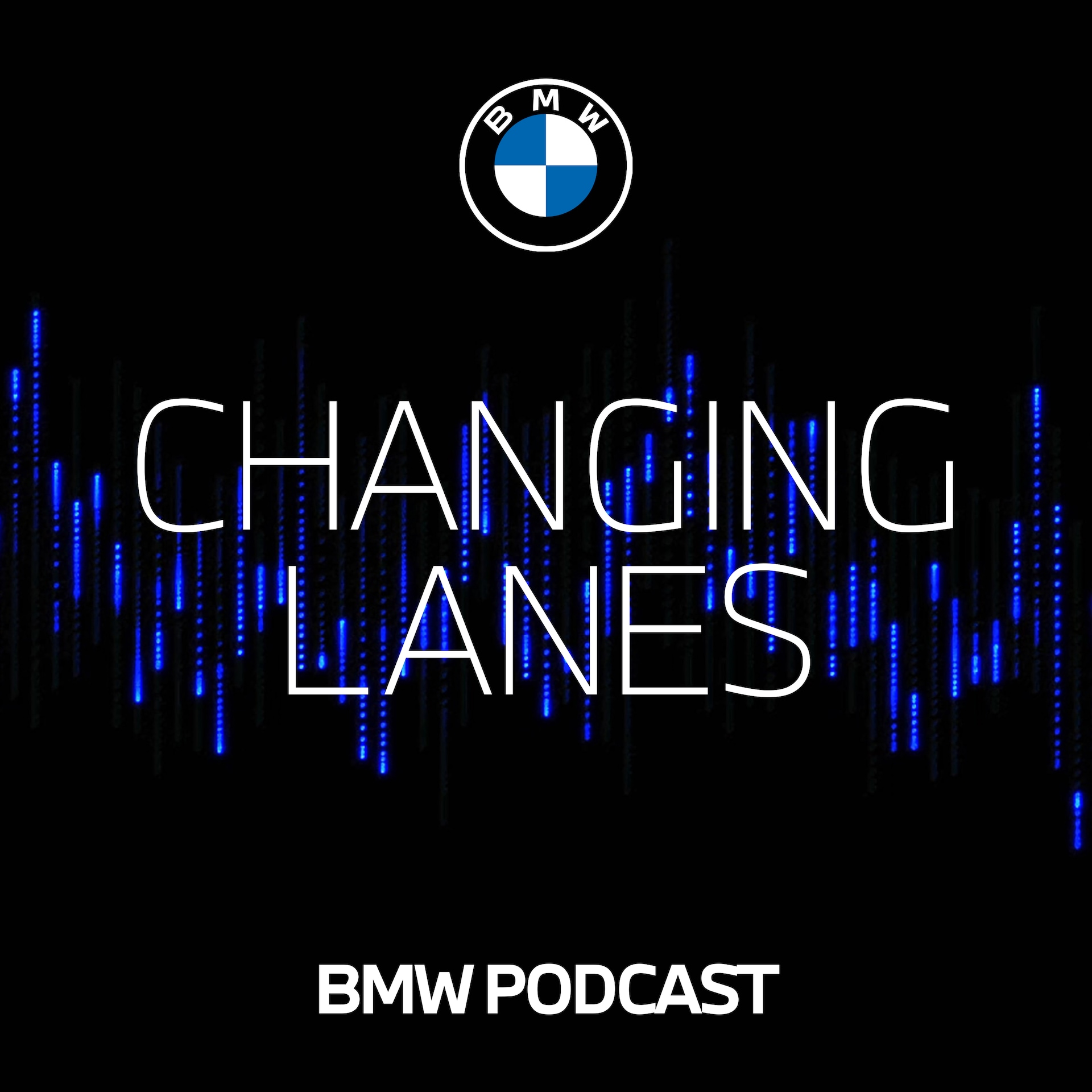 Squealing tires, drifts, a 180-degree turn at full speed – a high-octane, high-speed chase through the center of Budapest. Scarlett Johansson as Natasha Romanoff and Florence Pugh as Yelena Belova take on an armored car and a host of motorcycles in a BMW X3. Suddenly there's an explosion – and a shock wave hits the SUV, which overturns as if pirouetting. Cries of "Cut! Cut!" echo loudly through the scenery. Darrin Prescott, the second unit director for the films' stunt team, is satisfied at having this spectacular driving scene for Marvel Studios' "Black Widow" in the can. But the next stunt already awaits…
Every stunt car is individually prepared
In principle, you can transform any vehicle into a stunt car, the second unit director reveals. "It's a question of time – and creativity. What matters is what the script dictates. If necessary, we switch off functions such as ESP or safety assistance, replace the engine or tear the entire body off the car and rebuild it from scratch."
In addition to the BMW 2 Series Gran Coupé, a total of 13 BMW X3s were prepared for the film, although some of them were also used as production vehicles, Prescott explains, illustrating the painstaking work that went into the driving scenes in this latest movie from the Marvel Cinematic Universe (MCU). Just a few seconds of film requires hours of preparation, sometimes even several days of planning.
"How a vehicle is modified for a movie stunt depends on what is being asked of it in the scene in question," the second unit director explains. The manufacturer's driver safety devices are the first decision point. These are indispensable in road traffic, but different requirements apply to stunt scenes and movie cars. "A car that corners neatly doesn't provide the same thrill on screen as when the BMW X3 drifts around a corner. That's why we fit a mechanically rebuilt handbrake in the stunt car to create a second braking system that makes it possible for the stunt car driver to do their stunts. The stunt driver is usually invisible to the camera, either sitting behind the actors or in a cage structure on the roof, from where they control the vehicle. Visual effects – or VFX – on film create a perfect illusion."
Safety is the number one priority, however, Prescott emphasizes. "We install roll cages in the chassis and even hide roll bars in the wheel arches so that the tires don't blow out. The bumpers are reinforced, too. In one scene in the Black Widow movie, the stunt car driver maneuvers the BMW X3 through a 180° turn at full throttle, grazing a street lamp with the side of the car. The team had to install bars in the SUV to protect the occupants."
Director, stunt team and VFX department: accomplishing the perfect stunt is only possible through teamwork.
The most unique stunts possible
In Marvel Studios' action-packed spy thriller "Black Widow," Natasha Romanoff aka Black Widow confronts the darker parts of her ledger when a dangerous conspiracy with ties to her past arises. The film includes suspense, cleverly choreographed action sequences and impressive special effects. For Darrin Prescott, these are exactly the ingredients that make up a Marvel Studios movie – seasoned with a liberal sprinkling of exceptional stunts. And you can only accomplish those through teamwork, the second unit director explains. "The director, the stunt team and the VFX unit on the film responsible for the visual effects have to work hand-in-hand to realize a project like this. And Marvel's special effects department understands its craft like no other.
The ideas for stunts often arise spontaneously – at the end of the day, we want them to be as original as possible. We want to bring action never seen before to the screen. That automatically presents us with a major challenge – but we continually fine-tune the nuances of the plot and the locations until we've created the perfect arena for our stunt ideas." The stunt coordinator is largely responsible for the execution of our ideas. He tests the feasibility and decides how to modify stunt cars and the location set. And only he knows his team and the stuntmen well enough to know what is and isn't possible on a shoot.
Ideally, we capture great stunts with the first and only take.
"Black Widow" chase in one take
The scope of the stunt also determines how many individual shots can be made for the scene. "As soon as we start filming, the clock starts ticking," Prescott explains. Every setting and camera position is precisely documented. "Film shoots follow a tight and strict schedule. Delays can be costly. We have a certain number of shooting days. If something goes wrong, we have to cut or rework the time we spend somewhere else to maintain the number of shooting days." A challenging action scene such as the Budapest chase scene with the BMW X3 or choreographed driving scenes with the BMW 2 Series Gran Coupé therefore have to be planned and prepared down to the smallest detail.
"Ideally, we capture big stunts in one take," Prescott reveals. He goes on, "If a car overturns, we have about half a day to fix it up and get filming again." For a new take, you'd have to allow a whole day. "This also shows the difference from a fight scene. If I don't like the camera angle in a fight scene, I can change it straight away. If you look at the film being shot when you're doing a car stunt and the angle isn't right, that's a problem. You can't rehearse it. If we haven't got the scene in the can after three takes, we have to rethink it."
Stunt driving, or the art of improvising
The only constant with stunt driving scenes is that there isn't one. You can plan every little detail in advance, try to prepare for everything, Prescott says, "but in our profession, we have to be open to changes – every day anew. Weather changes, technical issues – we're constantly improvising. We try to do as much as possible in front of the camera during a stunt, but there are always exceptional situations. In one scene, for example, a vehicle collides with multiple cars while driving. We got as many cars on set as possible, but we didn't have time to put everything together exactly as in the script. So the VFX team added more cars afterwards to enhance the visual impact."
How do we use the advantages of driving a BMW for Natasha Romanoff and show off its strengths? The stunt team was guided by the performance the car is capable of, and made maximum use of its potential in the sequence.
"Black Widow" stunt BMW: an X3 with a special purpose
The stunt vehicles in Marvel Studios' "Black Widow" do not have super powers or special armor. Their intended purpose according to the script also leads to more than a few scratches in the paintwork. "Once we knew we would be shooting a BMW X3 as well as the BMW 2 Series, we redesigned elements of the chase for Marvel Studios 'Black Widow' in Budapest. An SUV chased by a motorcycle: how do we help Scarlett Johansson use the advantages of driving a BMW and show off the car's strengths? The stunt team was guided by the performance the car is capable of, and made maximum use of its potential in the sequence. Both actors and the stunt team were surprised at how dynamic the vehicles were and how little need there was for tricks to help things along."
The seasoned stunt coordinator did experience a tinge of regret, though. "During the scene, the BMW X3 side swipes a street lamp and loses its passenger door. We had to prepare everything for that to happen – which was difficult because of how robust these vehicles are. To take such a beautiful car and demolish it like that… I was completely torn. But when you look at the finished movie, it was worth the effort for every little adjustment."
I'm very demanding about drifting when it comes to getting things where I want them.
What happens to the modified and used stunt vehicles when filming is over? "The stunt cars are not authorized for road use," Prescott stresses. "The vehicles remain in the studios' possession or go back to the manufacturer to be recycled." However, some vehicles go to collections and exhibitions.
Asked if he is very demanding, Prescott says, "Yes, I'm very demanding about drifting when it comes to getting things where I want them. I'll redo it five, six, ten times if necessary." And now, the burning question: Is a stunt car driver automatically a better driver? Prescott can't help but chuckle as he replies. "I know a few professional drivers and stuntmen who act like a soccer player on a hockey rink as soon as you put them in traffic. A film set and rush hour traffic are two very different beasts."
See the BMW X3 and 2 Series Gran Coupé in Marvel Studios' Black Widow in theaters or order it on Disney+ with Premier Access (where available). *Additional fee required.
Photos: Marvel; Author: Markus Löblein; Video: Marvel