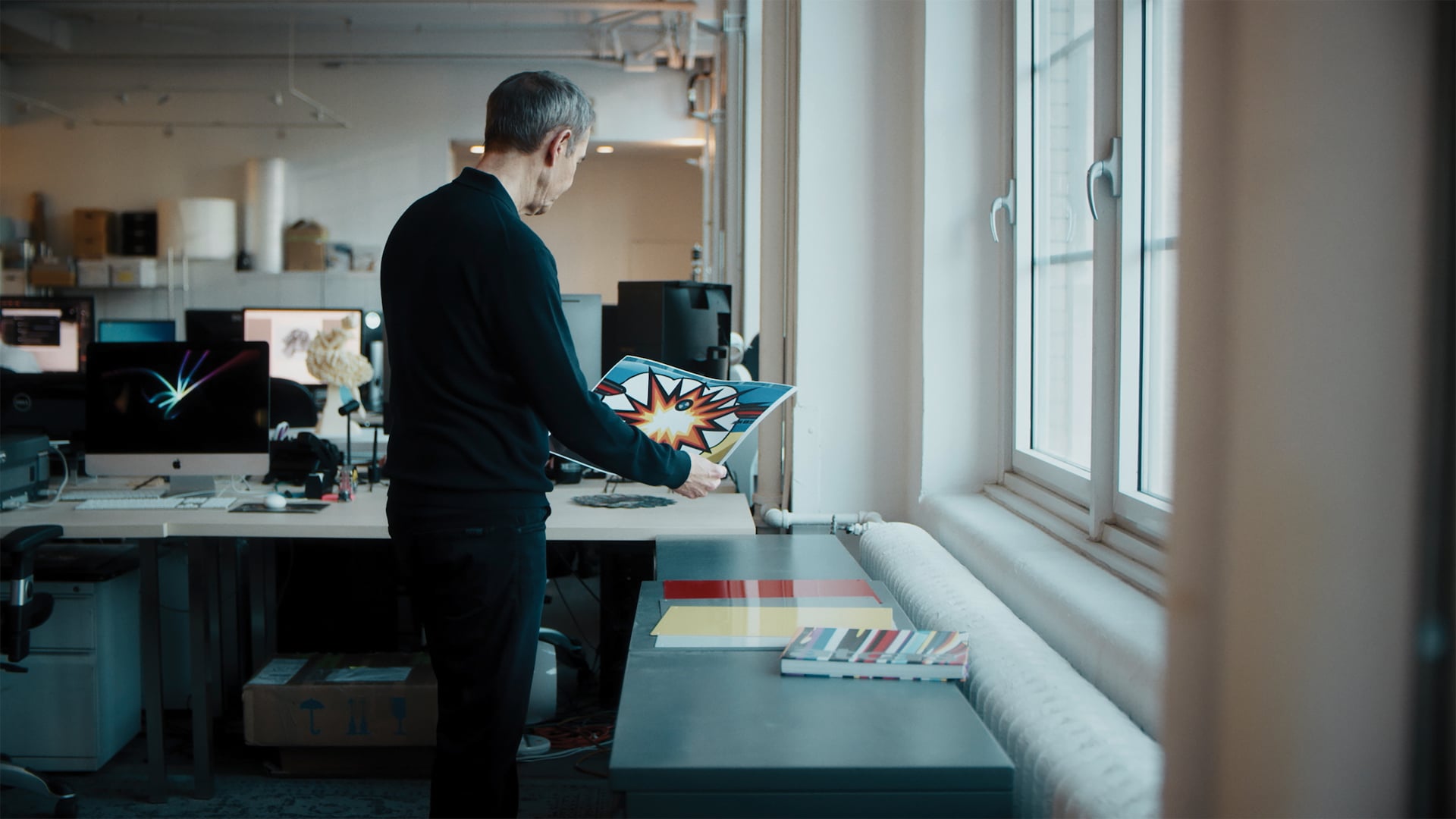 Jeff Koons finds himself at the zenith of his career, having shaped the art world with his unique works for decades already. Still, the artist shows no signs of slowing down, revealing that leadership and teamwork has allowed him to push his limitations even further.

Read on, as we discover the art of leadership with one of the most successful artists of all time.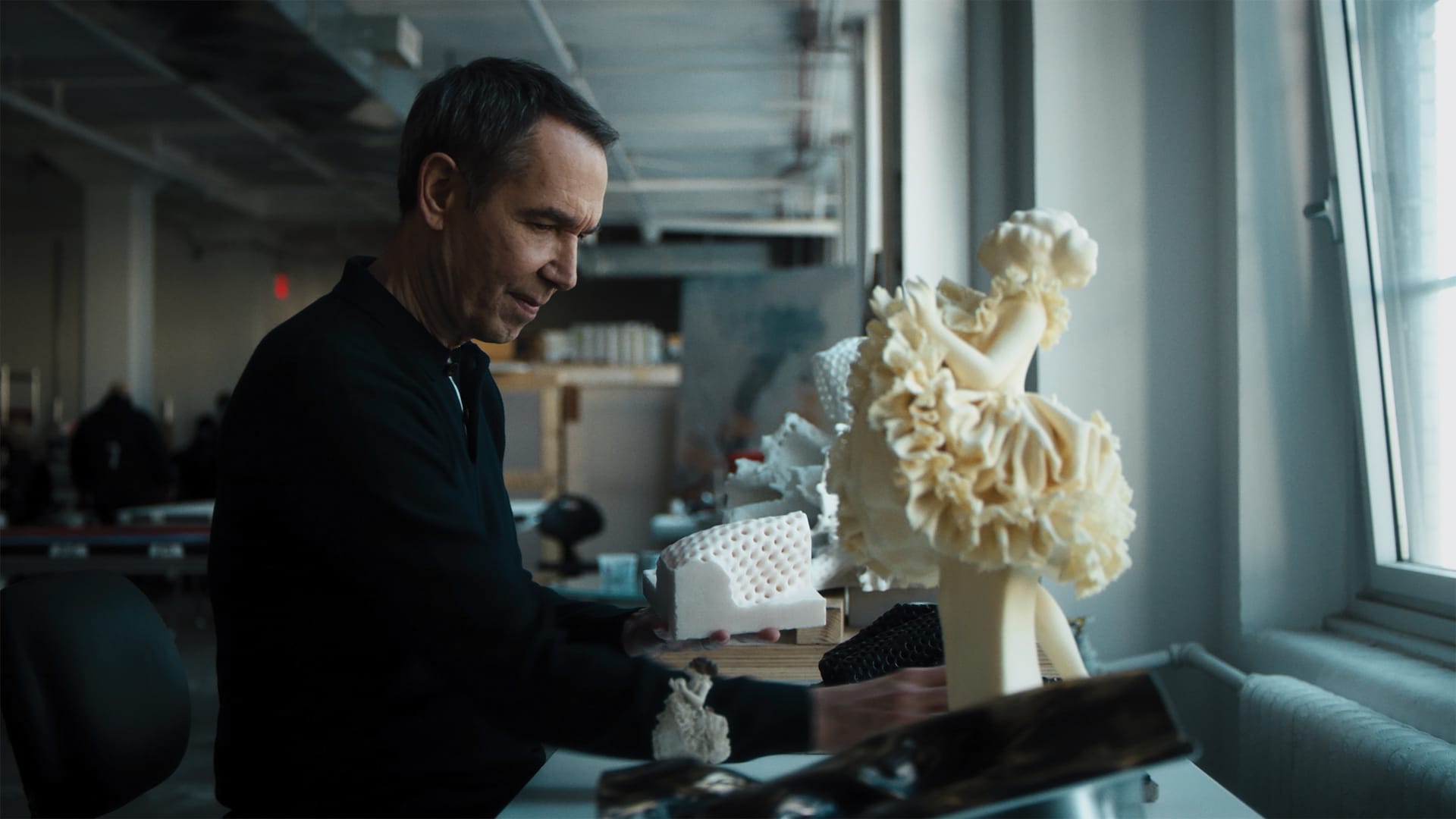 Jeff Koons pushes limitations. "I wish I could say I didn't have any, but I'm human. Of course, I do," the artist laments. That doesn't stop him from testing his boundaries, though. "I've always tried to push myself. I want to expand those limitations, keep pushing them further and further."

To say the approach has served him well would be an understatement. At 66, Koons has long been one of the world's most famous artists. Now in the fifth decade of his career ("that word still sounds weird to me"), Jeff Koons' artworks continue to draw top billing in museums around the world. They also fetch huge sums at auction, including two world records for a work by a living artist: $58.4 million for Balloon Dog (Orange) in 2013 and $91.1 million for Rabbit in 2019.
These achievements have enabled Koons to create a large studio with a staff of around 50 in New York. They focus on a variety of tasks, from digital work to painting and sculpture, but one thing unites them: a burning passion for art. "And we enjoy taking things to their limits," Koons adds.
When he's not in New York, Koons can often be found in Pennsylvania: the state of his birth and home to Antiquity Stone, his own high-tech stone facility that is currently fabricating marble and granite sculptures from the Antiquity series. There's a nice circularity to this: as a child, Koons recalls visiting nearby Philadelphia and gazing in wonderment at the 11-meter statue of the city's founder William Penn on top of City Hall.
He was lucky, he says, to grow up in a middle-class family with parents who supported his artistic interests. "Ever since the age of four, I felt through my parents that I was doing something special. From then on, art gave me a sense of self, an identity." Koons took private art lessons and went to art school in Baltimore and Chicago, before moving to New York, drawn by the city's energy and the chance to feel "like I was part of my generation."

His journey into the art world was far from conventional. Koons worked for several years as a stockbroker to give himself the financial freedom to create precisely the art he wanted to make. Evenings and weekends were spent in his one-room apartment creating artworks out of vibrant colored inflatables and vacuum cleaners and making experiments in physics for other artworks. "When I started out, I would take advantage of every opportunity I could and try to get as much out of it as possible."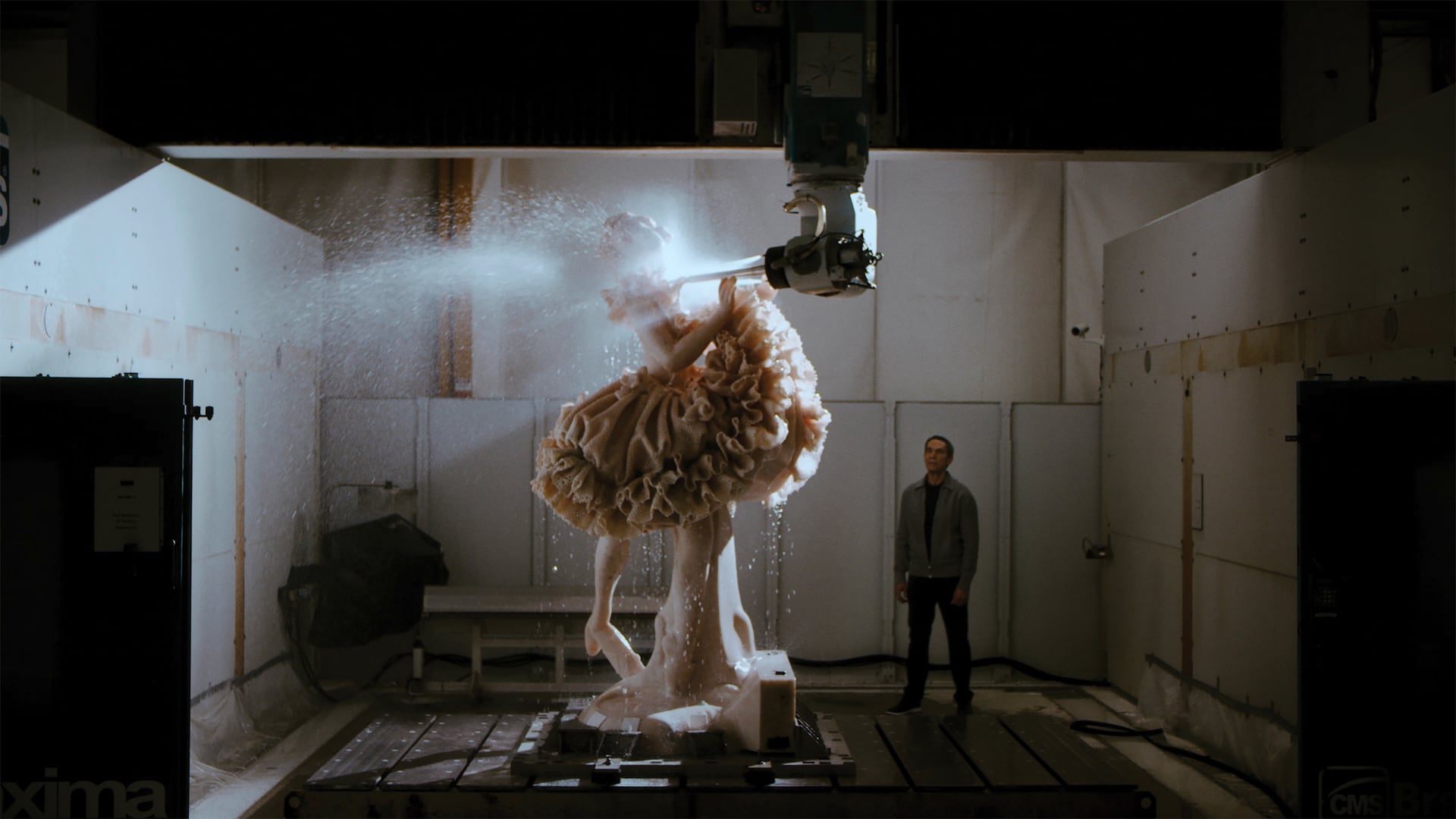 Eventually due to his desire to work in different materials and fabrication processes, Koons began to work with other people to be able to achieve his ideas. "I began to realize that I enjoyed working with other people and that it was more fun working sitting in a room by myself all day. I enjoy being with people."
From a solitary pursuit, his art became more involved in productions that needed teamwork. As Koons hit the big time, he created a studio composed of an enthusiastic team to create his unique, visually stunning artworks. At one point, he had a staff of over 100 employees on payroll at his studio.
The realization of his creativity has always been Koons's main focus, but this shift enabled him to explore something new – the art of leadership. It's an interesting dichotomy, he says, because art is an activity connected to radicality and at the same time the basis of what is important in our lives. "It's avant-garde, there are no rules." At the same time, art is a vehicle that communicates what it means to be human. That's why we find it so valuable. "So, I've tried to be a leader through everything I've learned about being an artist – how you can communicate with people, find meaning in your own life and help others find meaning to open themselves up to the world."
Koons generates all the ideas for his artworks. "Over the years, I've had a lot of time to think about what you can do as an artist to be creative," he says.
"Where can you get an idea? Where does it come from? And I've come to realize that the only thing you can do is trust in yourself and follow your interests." It may seem surprising that finding inspiration is often simply a case of observing the everyday. Much of Koons' art comes from what he calls the "ready-made" – often bringing objects from the world around us and displaying them within the context of art, whether that be toys, animals, flowers or cartoon figures.

Or cars. Koons is one of the many renowned artists to have collaborated on the BMW Art Car project (➜ Read more: Wild at Art: The History of the BMW Art Cars). After the likes of Alexander Calder, Roy Lichtenstein, Andy Warhol and Frank Stella, he always wanted to be part of the family. In 2010, Jeff Koons' BMW, an M3 GT2, was unveiled at the Pompidou Centre in Paris. Adorned with long stripes of color, he describes wanting to capture the feeling of acceleration. "I looked at all different forms of energy, from quasars and exploding stars to trailing lights. Anything to get that sense of explosion and speed."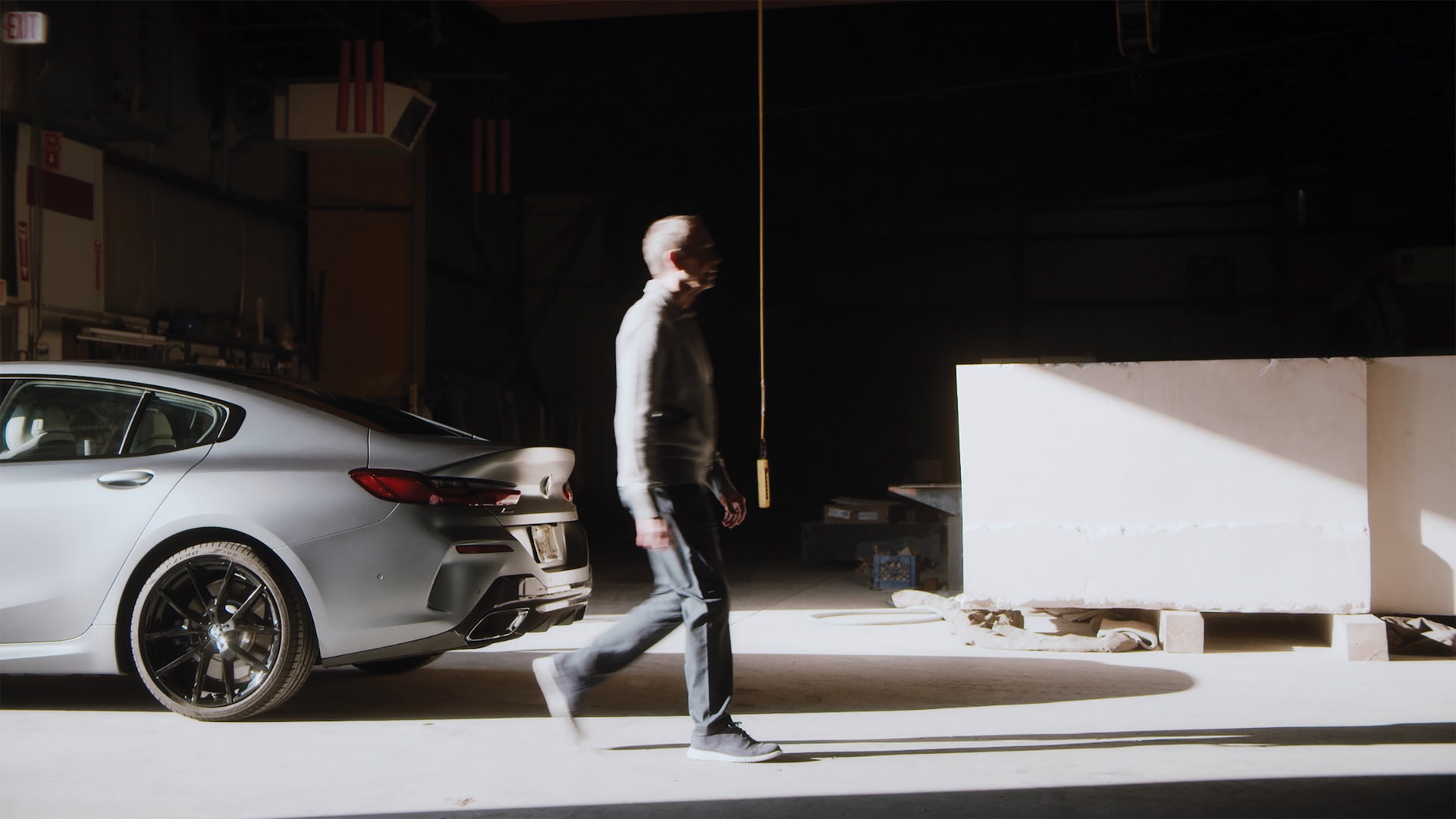 Even though Koons' work from idea to its final realization is his own, Koons says the contribution of his team is invaluable. "They help me realize my ideas through different fabrication processes. And we're all trying to make the processes better; to bring something new and make things happen as quickly and efficiently as possible." In leading the studio, Koons says he tries to set an example of striving for accomplishment – "that we can do it." That attracts a certain type of person. Some of his team has stayed with Koons for more than 25 years. They are excited to discover and achieve things. "As a team, we are not striving for the impossible, we try to make the works communicate a sense of awe and wonderment to the viewer. It's an excitement that the viewer can feel about their own potential in life. I believe that with the help of my staff, I am able to make my works better and better."


Koons has been called a perfectionist – something he denies, for the simple reason that he doesn't believe in perfection. He likens it to a dog chasing its tail – a never-ending pursuit that will always end in disappointment. Which isn't to say he doesn't have high standards. On the contrary, he's a firm believer in always trying to do something as best you can, remembering that this is a finite process. Much like his own limitations, Koons likes to take his work to the limit of what it can be. "You have one shot at it, one chance. And when you're dealing with art, then it's there forever in the way you finished it. So, I really try to take something as far as I can. But then, at a certain point, I just have to let go."
Photos: CNN/BMW; Author: Geoff Poulton