Always stay up to date
Innovative mobility, exciting trends for the future and high RPMs: Subscribe now to get notified of new content.
Subscription successful.
Subscription failed. If you need help follow the link for support.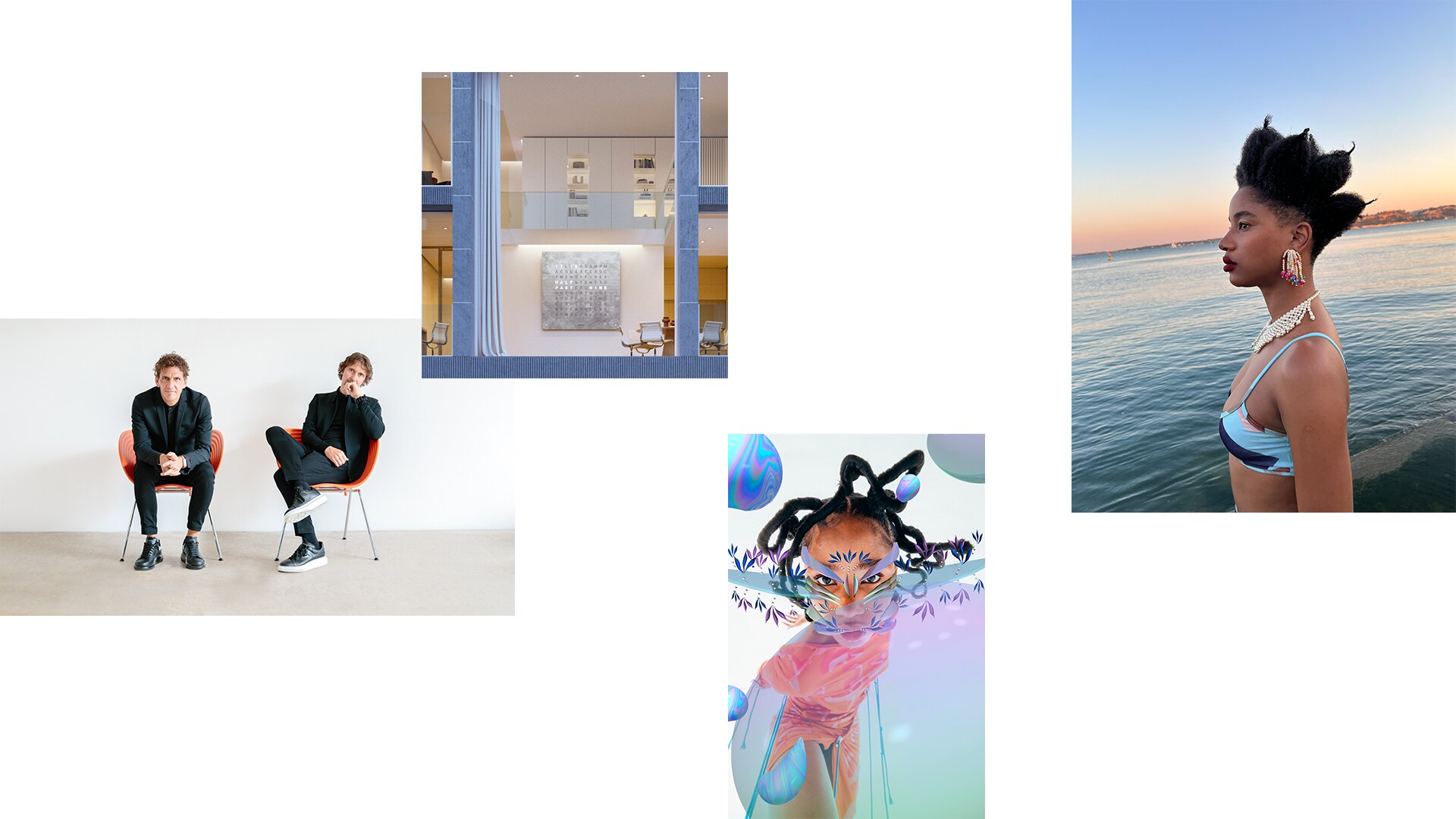 With progressive front design, illuminated kidney grille and innovative technology, BMW designers have given the BMW i7 a new face – while also symbolizing the reinterpretation of the luxury that the vehicle is synonymous with. Its contemporary form is unexpected and innovative, and surprises with unique experiences such as the Theatre Screen (➜ Read also: Future of Tech – Entertainment) or the Iconic Glow crystal headlights. For BMW, this means first and foremost shaping luxury that is fit for the future and that marks a paradigm shift by prioritizing sustainability (➜ Read also: Sustainability and its best players).
Sensuality, attitude and facing up to the future enter the spotlight in times of change and digitization. In line with this new view of luxury and its changing forms, we are regularly introducing new and exciting personalities. They are in particular initiators of change, who give an insight into what makes up the exceptional parts of their lives; creatives who allow the borderlines between physical and digital experience to blur and open up expanded realities beyond the world known to us; and people who make responsible decisions or connect with ethical and sustainable values through innovative and high-end craftsmanship, in this way generating joy that surpasses time and space.
Electric range (WLTP) in km 590 – 625  
Electricity consumption in kWh/100km 19,6 – 18,4  
...the joy of creating and consciously valuing and taking our time.
Created from engaging with the concept of time, artists Marco Biegert and Andreas Funk are drawing a line between horology, craftsmanship and contemporary interior design with their company QLOCKTWO. At the outset, there was an idea that was simple and inspired in equal measure: displaying the time using a classic matrix of letters that shows the time how people say it. In the interim, this idea has found its way from the living room wall – and from BMW Welt – into vehicles, because now the QLOCKTWO time display can be easily installed into the interface of all vehicles with BMW Operating System 8 via a remote software update (➜ Read also: BMW software updates).
For both of them, there is also a modern interpretation of luxury in the freedom of consciously enjoying time. "For me personally, luxury means something like first and foremost being able to pursue our natural curiosity. It's about ideas and the joy of creating. At that time, we developed QLOCKTWO to engage with time – a subject that we have long been fascinated by. The idea behind it is to create a representation of time that is more personal and shifts the focus to appreciating time and each moment," explains Biegert. For Andreas Funk, time is also a real privilege. "Luxury is having the time to let yourself be taken away on a wave of inspiration or being able to follow impulses that just overcome us, whether it's sounding out a question, a thought or an experiment. Time is the only thing that cannot be multiplied, whereas possessions can be. That's exactly why it's so valuable."
Given the scarcity of time as a resource, Biegert understands appreciating unique moments – he says that people have to spend a lot of time commuting and have to be available at all times wherever they are, often blurring the lines between private and professional life. He believes that calm, deceleration and clarity but also sustainability, uniqueness and naturalness are all needs, as is a new way of thinking about luxury that lends more meaning to immaterial aspects. "Time is an immaterial luxury that is gaining in importance."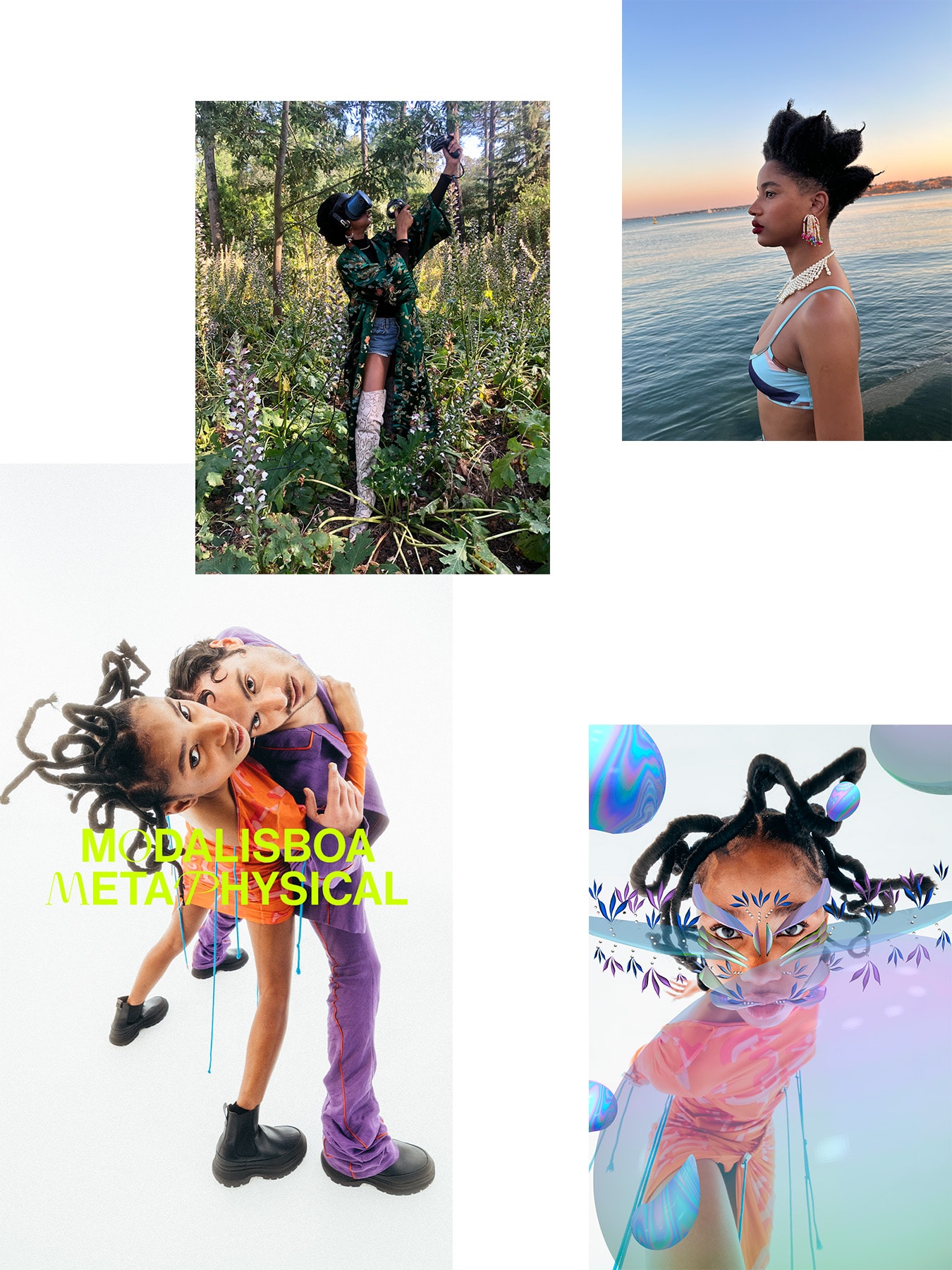 ...free access to something exclusive, something unique, an experience that you can share with others.
Damara Inglês is a metaverse designer and strategist who concentrates on digital fashion and immersive experiences. Born in Luanda (Angola), she grew up in Lisbon, Portugal, and completed her studies with a degree in fashion media practice and criticism at London College of Fashion. For this creative digital artists, luxury means having access to specifically that education.

"The opportunity to grasp something, to take my own path – that's very special for me. The fact that different people from different spheres of life are able to get in contact with the same experiences, with the same objects – that's a real privilege. It's wealth I can enjoy. You can't just equate luxury with high prices or a lot of income; sharing unique experiences is exactly what makes these moments so unique."

Inglês is always searching for new challenges, abilities and thinking processes that could expand her creative process. She is researching the emancipatory value of digital fashion by using technology as a lens for fashion industry transformation through sustainability, innovation and disruptive thought, thus combining the terms of object and digital aura, experience and memory, mysticism and technology. "My own cultural intersectionality as a Black African queer woman allows me to have my own, very specific perspective and viewpoint in everything I create. And for me it's a true luxury to take precisely this path and use the metaverse to shape a space that still feels like a white canvas in line with how it freely develops in my thoughts. And to give these outlines a meaning – my meaning."
Author: Markus Löblein; Art: Shin Miura, Lucas Lemuth, Ha My Le Thi; Photos: Damara Inglês, QLOCKTWO, BMW