Always stay up to date
Innovative mobility, exciting trends for the future and high RPMs: Subscribe now to get notified of new content.
Subscription successful.
Subscription failed. If you need help follow the link for support.
The BMW Group intends to be climate-neutral along the entire value-added chain. This means that the company is also part of the international Race to Zero Initiative. Across the life cycle as a whole, production and the upstream supply chain included, the BMW Group is aiming for CO2 emissions per car to come down by at least 40 percent – an ambitious goal that demands a great deal of collaboration and solutions-oriented thinking throughout all sectors. But where does the life cycle of a BMW vehicle truly begin and where does it end?
As a senior designer at BMW Group Design, Jessica Dettinger is responsible for the development of colors for paints and other materials used in both the interior and exterior of a BMW vehicle (➜ Read also: Material magic: the art of accentuation). Driven by life itself, Dettinger values inspiration and curiosity, and creates sustainable concepts to take the automotive design field to a whole new dimension.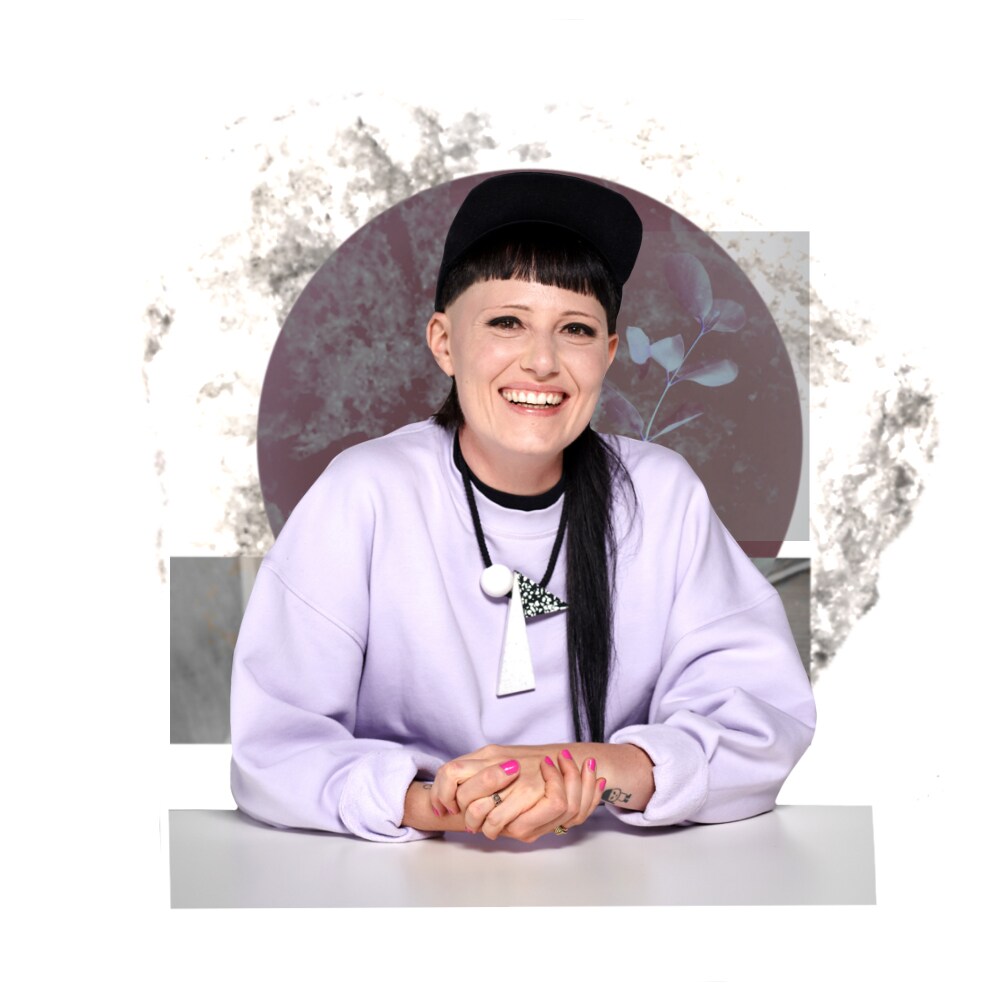 My everyday goal is to inspire because every mission starts with that.
Her process begins with analyzing customer behavior to understand their future needs and perceptions of mobility. Moreover, Dettinger and her team must work closely with suppliers around the world to develop the right material, as what they have is only a vision for a car that has to be driven on real roads (➜ Read also: Sustainable material: consider the end from the start ). For her, balancing the needs of customers worldwide and the sustainability goals that the BMW Group has set for itself is a daily task. How best to persuade everyone to embrace a new design that uses sustainable materials? Dettinger has her own answer to this question.
Believing in the importance of changing an old narrative, Dettinger is writing her own design story with innovative ideas, based on what customers are already familiar with. In Dettinger's design narrative, a visually appealing product is an important element, but not the whole story. She believes that nowadays the whole process can be seen as design: how the materials were made and where they came from. With the "Mirum" project, for example, the BMW Group is rewriting a design story by developing an alternative textile to leather. A material that is entirely plant-based, looks just like leather and is produced with less CO2 and wastewater.
I think sometimes it's very important to offer customers something they already know, but in a new way.
To make this new narrative as sustainable as possible, it is essential to work closely with the supply chain and ensure that the material needed is produced and transferred in a sustainable way. Vera Leinfelder, sustainability specialist in transport logistics at the BMW Group and Giacomo Roman, doctoral candidate at the BMW Group, have made this their daily mission.
The BMW Group aims to reduce supply chain CO2 emissions per vehicle by 20 percent by 2030. This goal has been integrated into and standardized in transport logistics processes and daily business and the carbon footprint has become one of the main criteria in decision-making, alongside quality and costs.
Following this, Leinfelder and her colleagues at the BMW logistics are pursuing key steps to reduce the carbon footprint: considering that every kilometer avoided is a CO2-free kilometer is the first step. Therefore, it is essential to rethink network planning continuously to keep the distances as short as possible and then decide which suppliers to work with. The second step is about choosing the most environmentally friendly mode of transport and maximizing efficiency. In the case of unavoidable transportation, the next step is to consider how it can be done in the most sustainable way.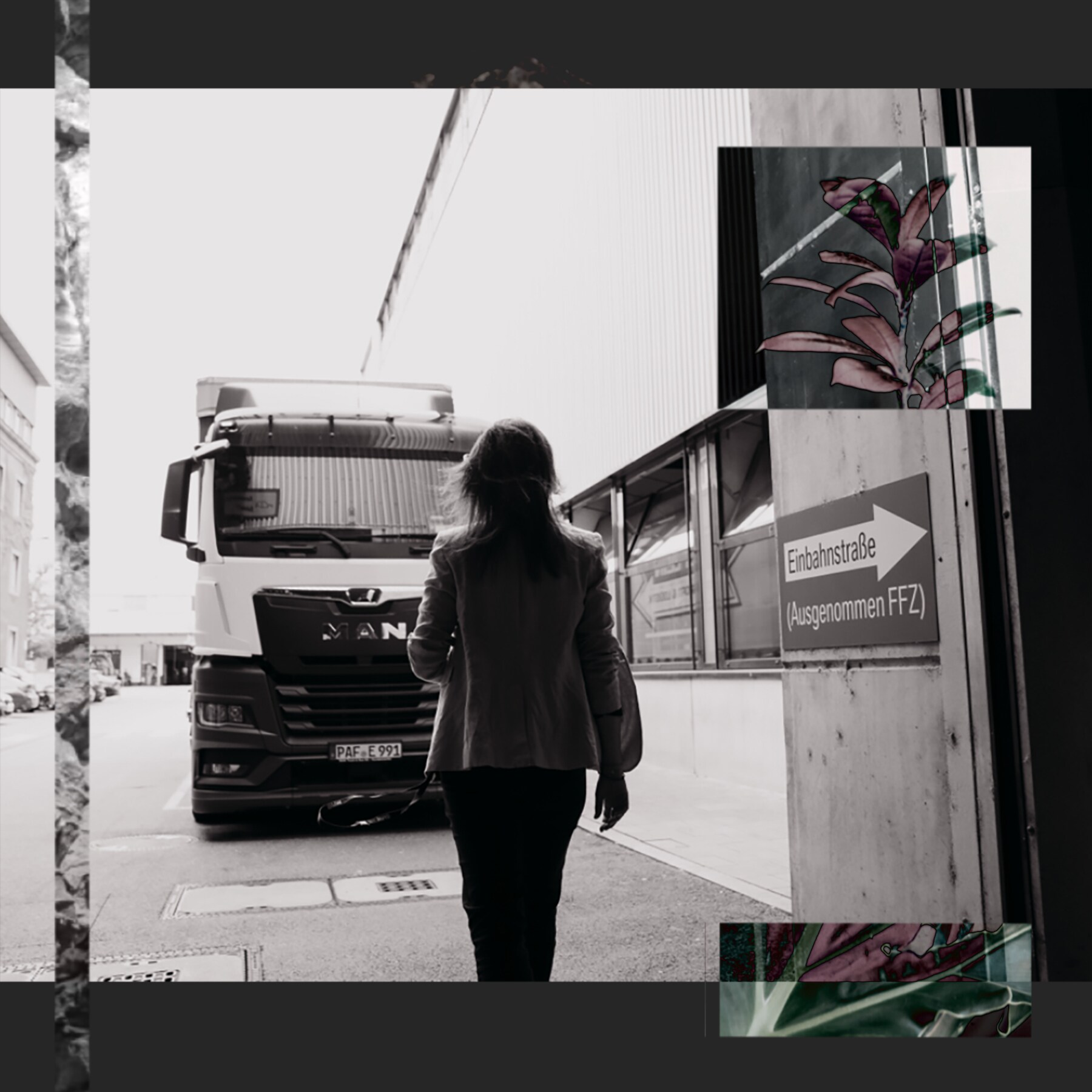 We focus on driving as efficiently and sustainably as possible.
Vera Leinfelder 
Sustainability specialist in transport logistics at the BMW Group
Depending on distances and regional factors, such as the availability of technologies and infrastructure, the BMW Group sustainability specialist for transport logistics and her colleagues enable CO2-optimized transports by using renewable energies and screen potentials for innovative technologies and alternative fuels.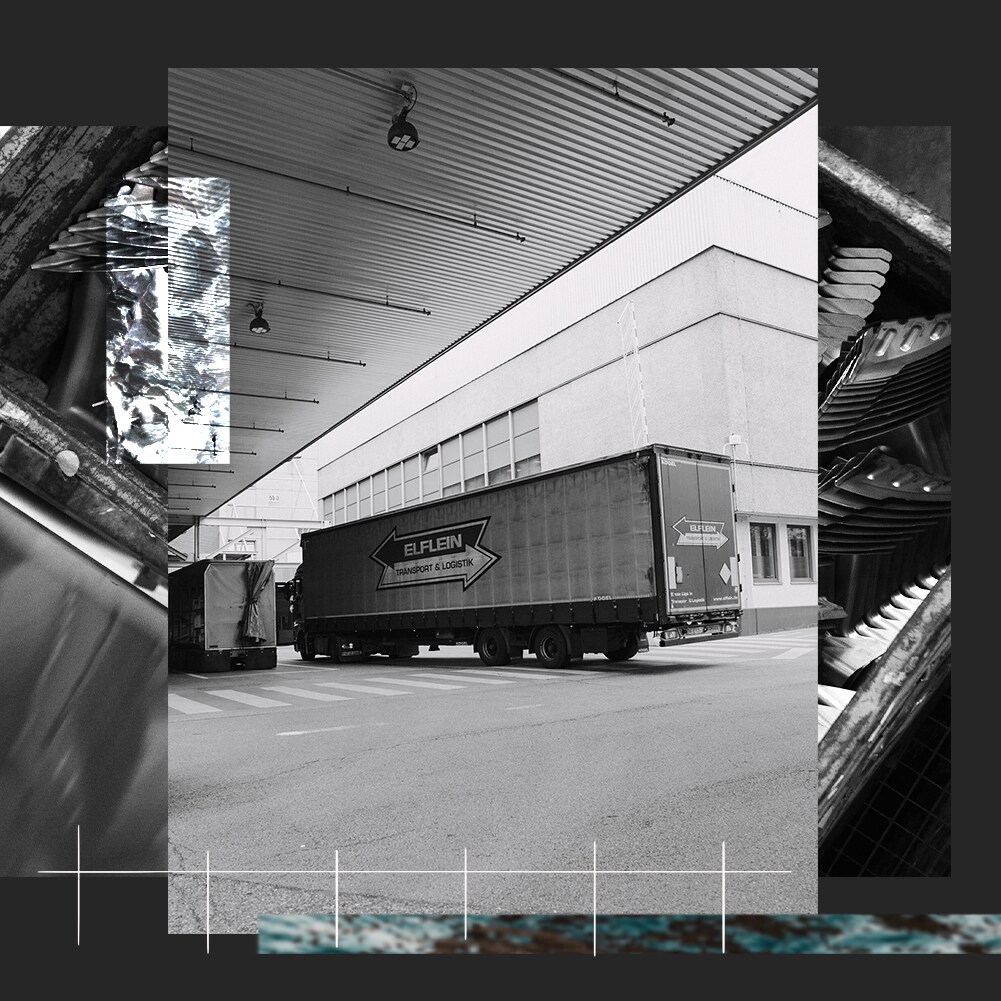 We are implementing different measures and lighthouse projects to reduce CO2 emissions. For example, for truck transports in the UK and Germany, bio-LNG is used. We have also run pilot projects for truck or sea transports with second-generation biofuel based on waste feedstock from used cooking oil.
Vera Leinfelder 
Sustainability specialist in transport logistics at the BMW Group
For shorter distances, such as around the BMW plants, sustainable concepts are being developed, including the possible use of battery-electric trucks. Giacomo Roman, doctoral candidate at the BMW Group, takes us through further sustainability requirements and challenges within the BMW plants.
Since the BMW plant in Munich is located in the middle of the city and surrounded by residential areas, the BMW Group puts great emphasis on having a positive impact on the surrounding neighborhood. The concept of the Green BMW Plant Munich originates from a vision in which the BMW Group has set itself the goal of designing and implementing a sustainable plant encompassing all aspects of sustainability.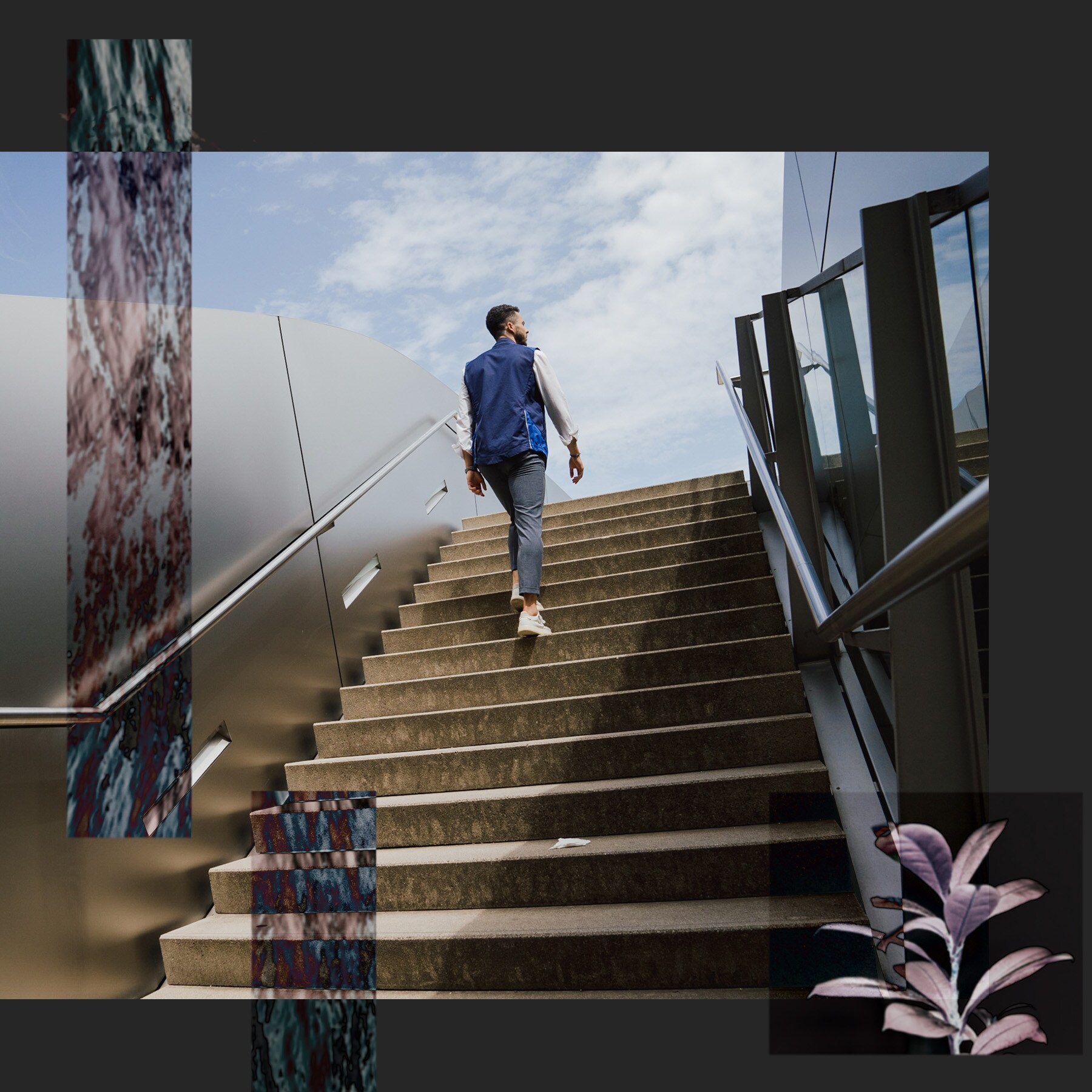 Ideally, that means that we do not emit any carbon dioxide, either as part of our production or in logistics. That includes all the vehicles and transports, which bring materials needed for production to the plant as well as distribute the finished vehicles to our customers.
Giacomo Roman
Doctoral candidate at the BMW Group 
To achieve a sustainable plant from all perspectives, other factors must also be considered, including social issues such as the shortage of truck drivers and their working conditions. As a result, the BMW Group is looking at how it can automate certain processes to provide drivers with better working conditions, which of course, have an additional impact on the ultimate goal of sustainability.
Aiming to be climate-neutral along the entire value chain by 2050, it is crucial to rethink the whole life cycle of the car and be aware of what the company has to offer to society in return. Diving into the next project will take us from the streets of Munich to Rosslyn, South Africa, where community empowerment is needed the most.
Back in 2019, Sabrina Kolbeck, a business economist in Controlling at BMW Group and Jacob Hamar, a functional specialist in Battery Development at BMW Group, participated in the BMW Internal Accelerator. In a 12-week program, the teams test their ideas and prototypes directly on customers to create valuable and sustainable innovations. They had no idea that they would develop a project that could help many people.
Based on the observation of how high-voltage batteries used in battery development at BMW Group are recycled (➜ Read also: The material cycle of a battery cell) and the fact that they are removed from prototypes after only a short time, Hamar and Kolbeck developed ideas on how to better reuse these energy sources, which led to the creation of the "PowerUp" project.
"Powerup" is based on the idea of creating a powerful energy storage block out of six high-voltage hybrid batteries from the BMW X3, produced for the BMW Group site in Rosslyn, South Africa. These store solar power from the photovoltaic system on the roof and supply the school and its 500 students with 36 kW of clean electricity per day.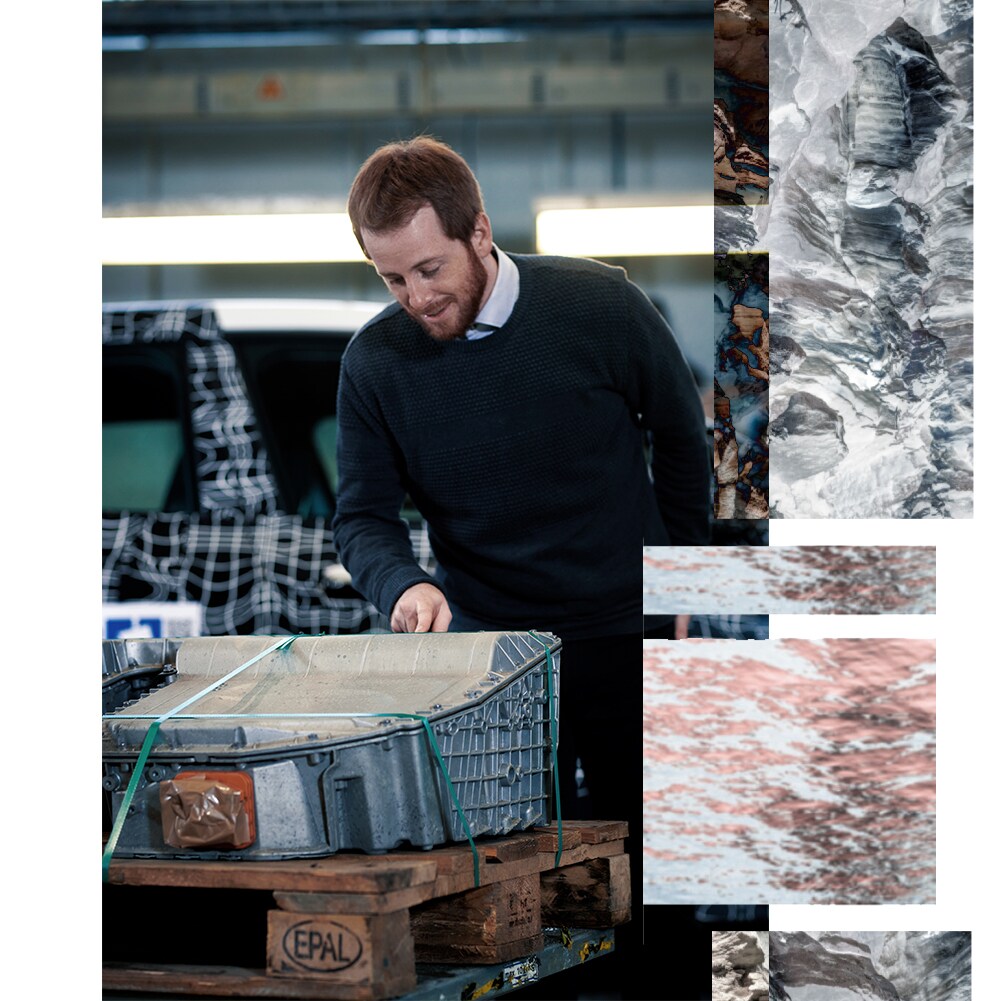 We knew we're very good at batteries at the BMW Group. Let's see if we can also be good at supporting renewable energy with our resources.
Jacob Hamar
Functional specialist at the BMW Group 
Due to the energy shortage in South Africa, people experience power outages from two to four or six hours a day. In addition, electricity comes mostly from fossil fuels and is very expensive. Kolbeck hopes that this project will support the local school by providing them with free, green energy.
We can basically power the school day and night. About 100 light bulbs, a water pump, and the computers that they have at the school.
Sabrina Kolbeck 
Business economist in Controlling at the BMW Group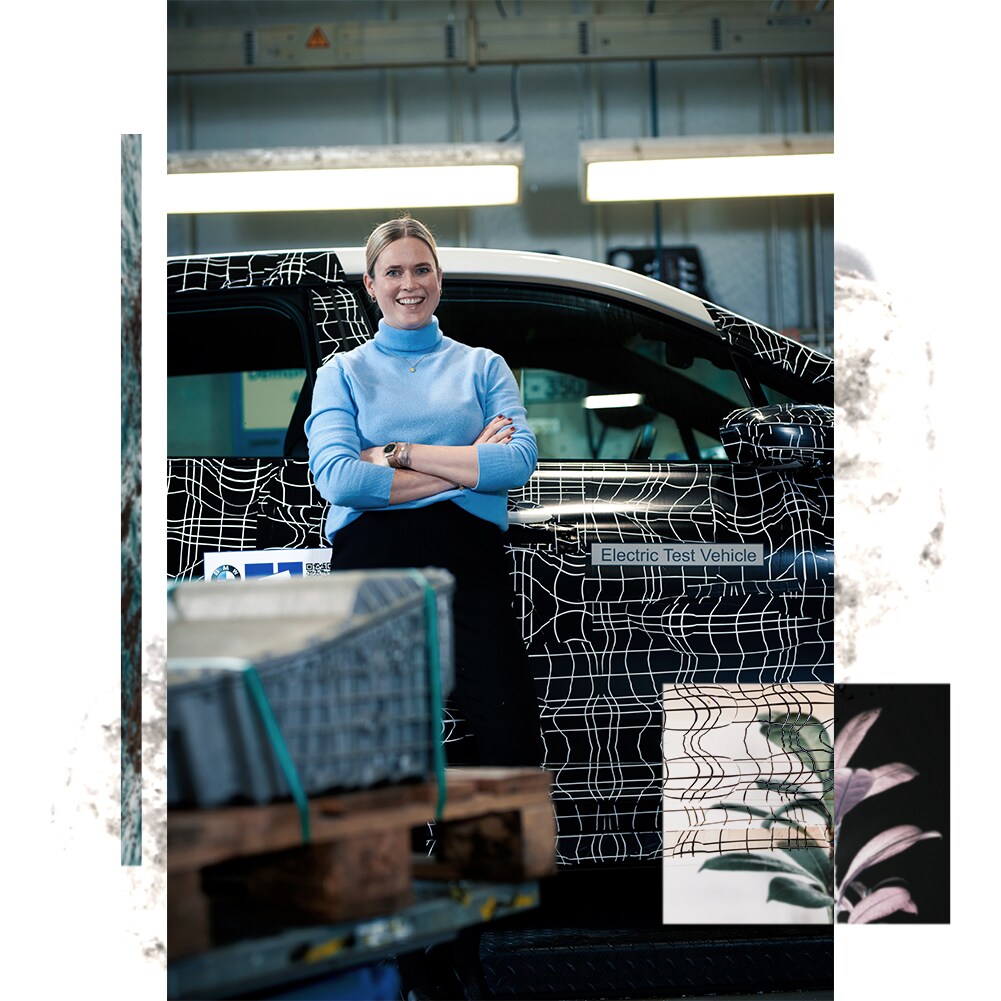 Kolbeck and Hamar are a perfect example of how collaboration can truly spark new innovations and bring together two different teams from different backgrounds who share a passion for sustainability.
Whatever they now save on energy costs thanks to our storage system and the energy provided by the sun, they can use for books or additional computers.
Sabrina Kolbeck
Business economist in Controlling at the BMW Group
Great ideas and innovative solutions arise from collaboration. Talking about a sustainable future, with its different aspects, makes it clear how important it is to keep teamwork in mind and stay connected with other departments. At the BMW Group, different experts from various fields are working together closely on topics related to sustainability. Even though they are involved in projects all over the world, they all play for one team and have this in common: a sustainable mindset that can shape the future of individual mobility.
CHASING THE GREENEST CAR
Listen to the BMW Original Podcast "CHASING THE GREENEST CAR" to learn more about these team players and their journey, challenges and dreams.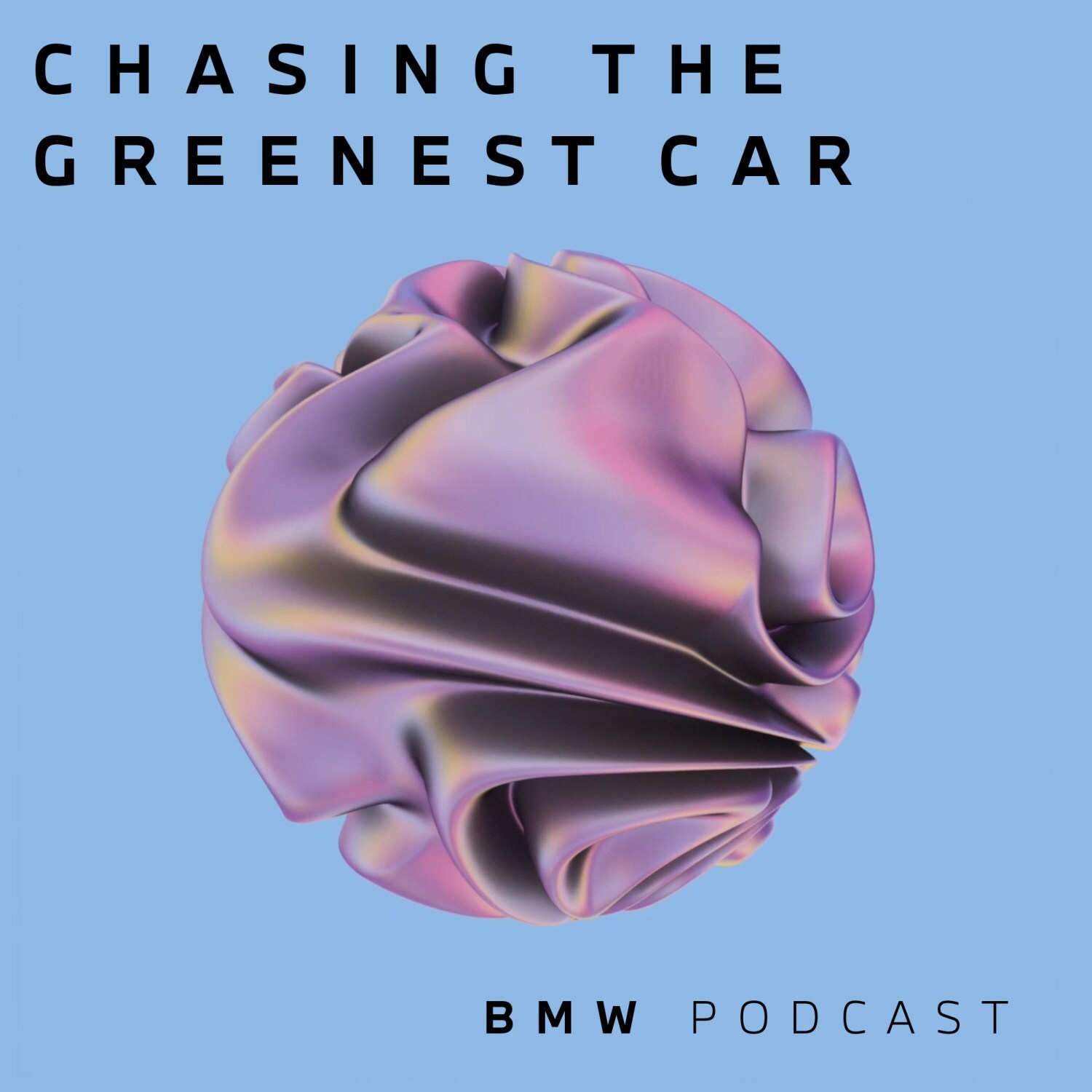 Author: Narges Derakhshan; Art: Verena Aichinger, Madita O'Sullivan, Carolin Wabra; Photos: Priscilla Grubo; Collages: Carolin Wabra