Always stay up to date
Innovative mobility, exciting trends for the future and high RPMs: Subscribe now to get notified of new content.
Subscription successful.
Subscription failed. If you need help follow the link for support.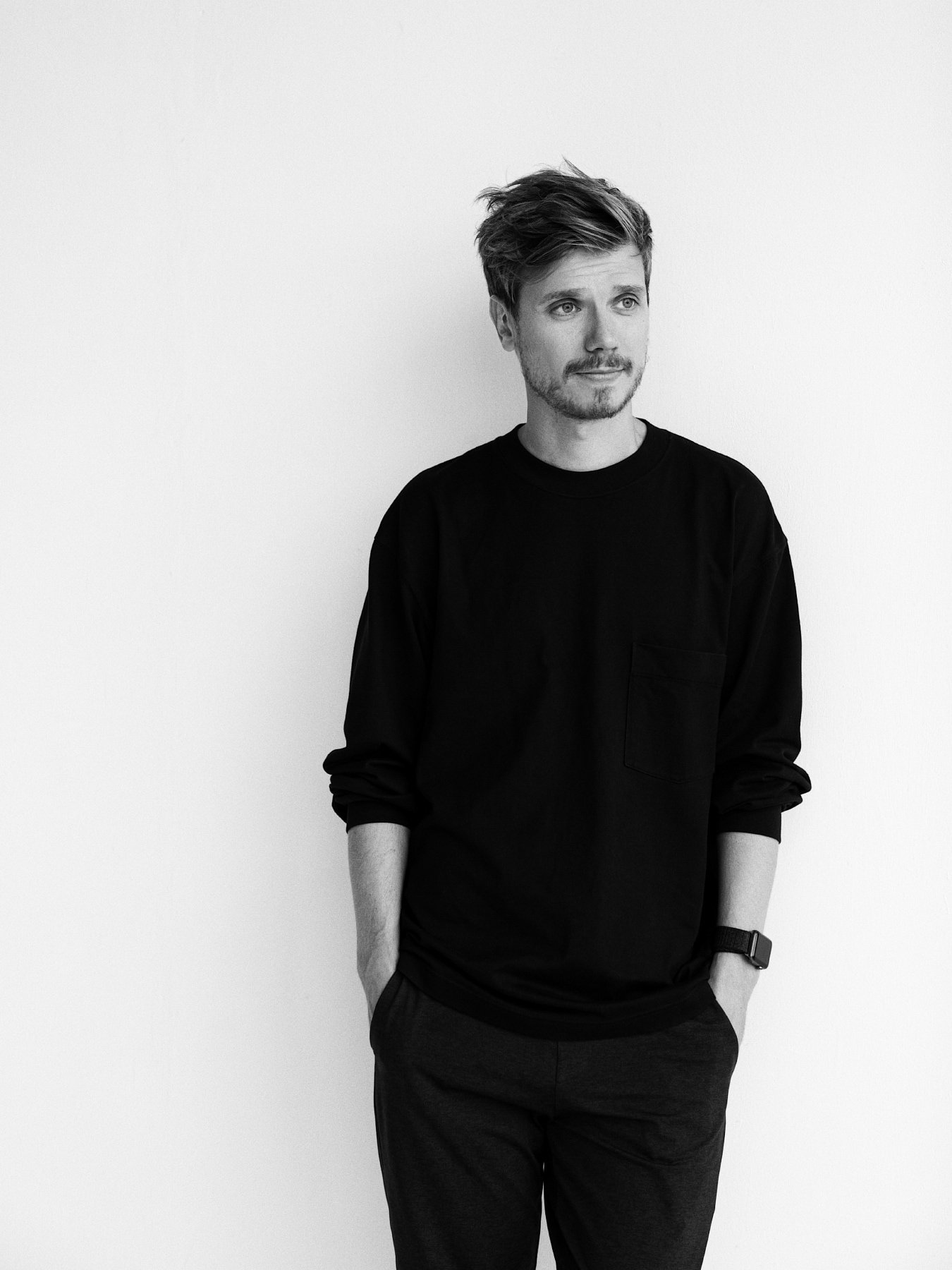 It's hard to find the right words when trying to describe Maxim Zhestkov.

He's an artist, sure. He creates digital artworks and has no issues talking passionately about anything from his creative process to the tools he uses – and just about everything between. But he's more than that. At least in the most traditionalist interpretations of what an artist is supposed to be and do.
Rather, Maxim tells us via videolink from his native Moscow, he is an explorer. Or maybe a physicist. Or maybe a philosopher. Or a technologist. Or perhaps a poet... As said, it's not easy to pin down, least of all for the 35-year-old Russian himself. But as we will soon learn, years of honing his skills and exploring new methods and technologies have helped him carve out his own niche, and find a unique expression to match it – and it's an interesting one to say the least.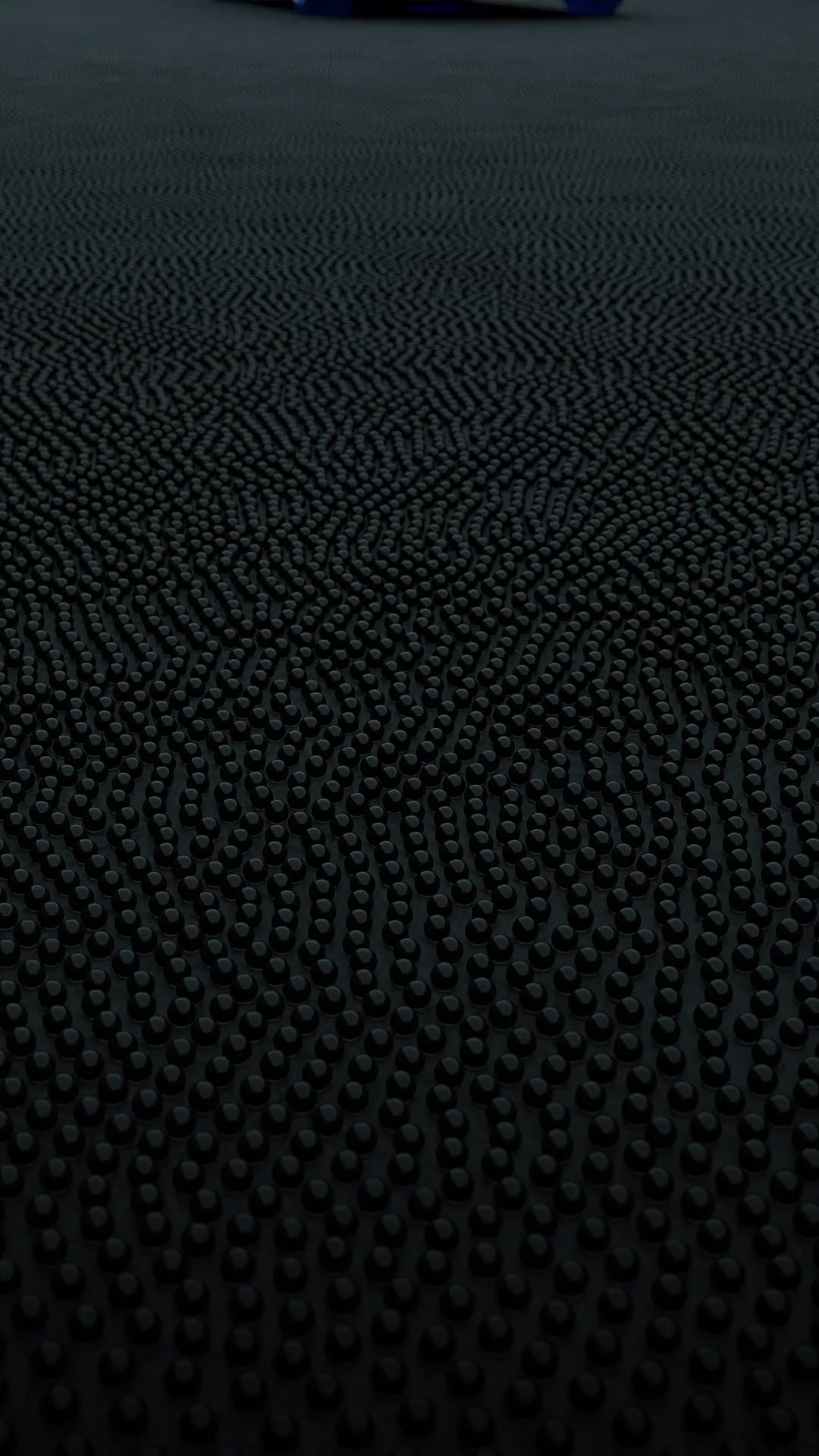 "I started out studying traditional architecture, but somewhere down the road I came to realize that the 3D software we used for mapping and modeling had so much more potential," Zhestkov says. "It felt like it was being used to create the final product or output, and then… the process was seen as over. It was very finite, and it just didn't sit right with me. But then I saw that, in fact, the software, if I found a way to use it right, could become much more. It could be used to discover and experiment in ways that didn't have a goal in itself. It could be the way itself; the means to explore something new and unexpected."

Zhestkov describes this realization as a process of "personal and creative liberation." By plugging into the ever-evolving and ever more advanced visualization and rendering software he had available, he was able to explore spatiality, physics, visuals and mathematics in a way he hadn't thought possible. He quickly became hooked.
CO2 emissions 0 g/km (combined)
Fuel consumption 0 l/100 km (combined)
Power consumption 19.1 - 16.1 kWh/100 km (combined)
What followed were years of autodidactic discovery, finally leading him on a path towards digital artworks, powered by algorithms, theoretical physics, mathematics, and of course, interaction between objects, virtual canvases and the artist himself. 
"Through a lot of trial and error and countless hours of experimenting and rendering in front of my computer, I began to see that I can have the freedom to explore and pose questions through my work. It is my hope that these questions will lead us all to a better understanding of the world and reality we live in; the things that are all around us, but we cannot immediately see," he says.

It is my hope that these questions will lead us all to a better understanding of the world and the reality we live in.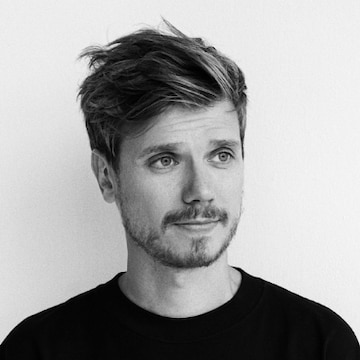 One such "hidden reality" was brought to life through a digital art collaboration Zhestkov entered with BMW for the launch of the all-new BMW i4. To visualize how electric currents and improvised fields of electromagnetism impact an unseen reality around us, Zhestkov let his algorithms calculate billions of outcomes, then overlaid his results with 3D renderings of a moving BMW i4 as it finds its way into three different virtual environments. The outcome is a tantalizing trip into an entirely digital space, where the laws of physics are mapped out and laid bare for the beholder to see and experience as moving visualizations.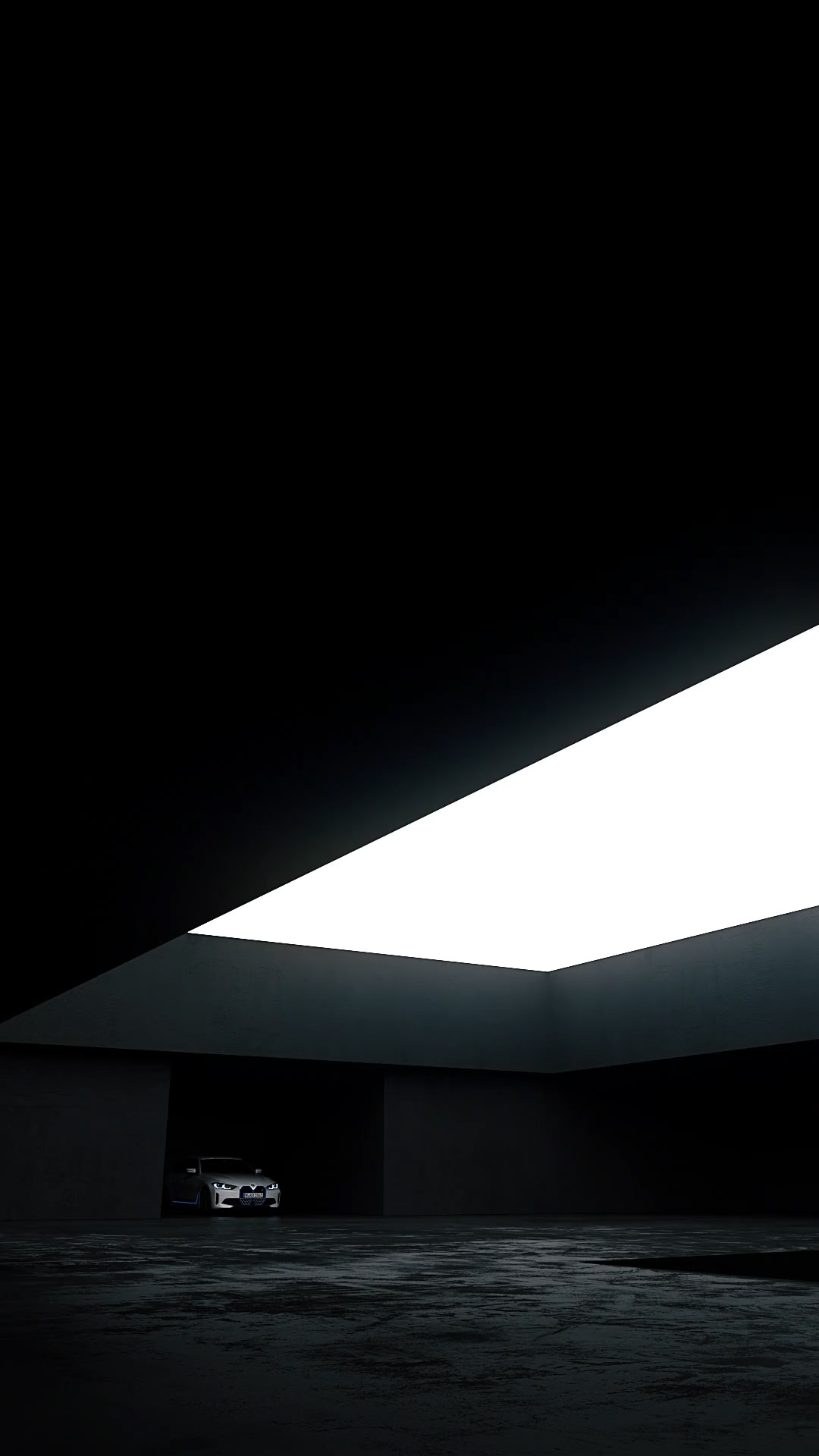 "I think there are some parallels between how electrification holds the promise to change our planet, and how my pieces alter our perception of space, dimensions and the forces of nature," Zhestkov explains. "I wanted to show how the interaction between space and object materializes and creates a new reality, thanks to the electric currents that we see in the environments I created."

More than "simply" visualizations, then, Zhestkov's work takes an almost metaphorical form. As we see the rendered BMW i4 seamlessly interact with the invisible forces around it, the vehicle goes from a static, standalone element in a confined space to being paramount to our understanding of its environment. In other words: our perception of both vehicle and electricity changes, as they join forces to create a new reality.
I wanted to show how the interaction between space and object materializes and creates a new reality.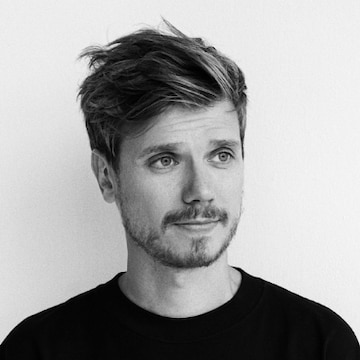 "A circle on a piece of paper is only a circle if you choose to look at it this way," Zhestkov explains. "But in fact, if you find ways to look at it the right way, that circle can also be a cylinder or a sphere. We are as humans limited in our perception of dimension and the reality that surrounds us. I hope that my work can help us understand that essentially everything we otherwise perceive as finite in the realm of physics and nature, is in fact open to infinite interpretations."
Of course, infinity is a hard concept to grapple with. But exactly therein lies both the challenge and the opportunity, Zhestkov says. For his renderings which ultimately came to make up his digital artwork, he literally had to calculate billions of individual data points and eventualities, then pair the outcome with a pre-set digital environment. Another challenge: there are no guarantees it will actually work.
"When you work with physics and visualizations like this, you essentially have no idea what will come out on the other side. We develop algorithms that can calculate and visualize billions of data points, but we don't know if it will look the way we imagine. It's all a question of working with the data and then finding that balance between process and output."
We are as humans limited in our perception of dimension and the reality that surrounds us.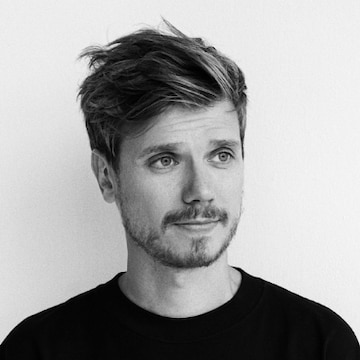 Having drawn his own early inspirations from other virtual explorers with similar methods and philosophies, like music video director and video artist Chris Cunningham, Zhestkov's ultimate goal is, tellingly, not to see his art find its way to the world's big galleries. For what is a gallery or an exhibition ultimately, more than "just one way of looking and interacting with art, among many," as he puts it?
"Today, we all have access to art through billions of tiny windows on, for example, our phones' screens," he continues. "Of course there are certain logistic and practical circumstances that one has to abide by when putting together an exhibition in a physical gallery. But the experience of the work itself is no longer confined by that space. It is open to endless experiences and interpretations which long ago have moved beyond anything physical."
So what does the young Muscovite hope for? What is it all for? And how would he himself think is the best way to understand his creations? 
The short answer is experience and wonder.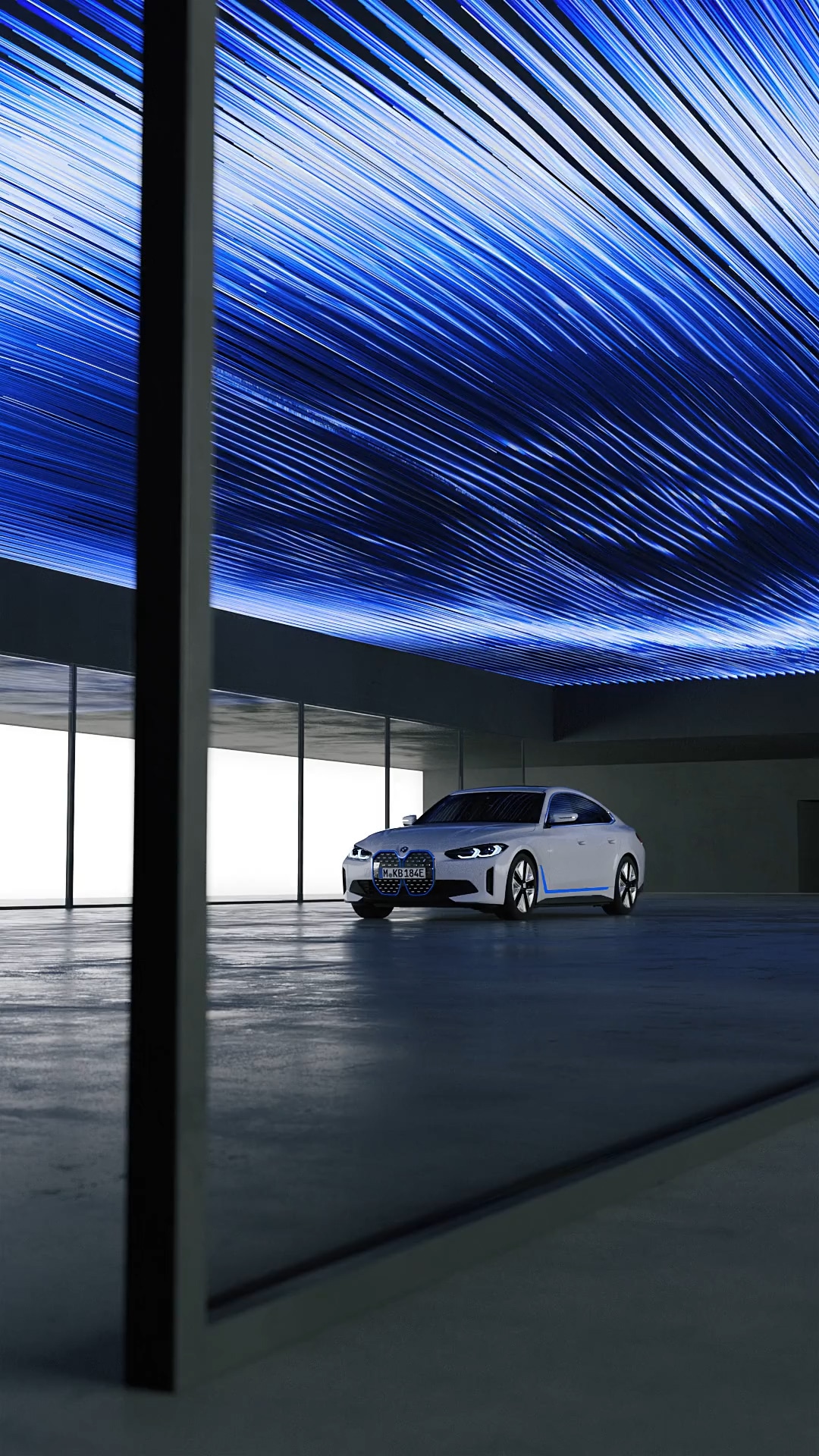 Whether viewed on a small screen or a huge monitor, as part of a group or alone in silence, Zhestkov's series "is about the experience it offers," he says. More to the point, his hope is that it will instill a sense of curiosity and wonder, and lead recipients to question their own role in this universe, as they are presented with new ideas, stimuli and input. Because, by immersing ourselves into his mash-up of data, physics, philosophy, math and visuals, we will ultimately be forced to come to one, big realization: what matters is not what we already know, but what we do not. 
Looking at it this way, then, not knowing exactly how to describe oneself indeed seems to become of miniscule importance; a question of mere semantics that does little but reflect our rigid thinking and humanely inherent tendencies to catalog, categorize and cast everything into boxes.

For Zhestkov and his mission to broaden our minds, in turn, it makes perfect sense. 
Maxim Zhestkov is a Russian media artist and director whose work centers on the influence of digital media on shifting the boundaries of visual language. 
After working as an independent artist and designer for a decade, in 2015 Maxim co-founded Zhestkov.Studio and started creating commercial and artistic projects together with a team of designers and technical specialists. In 2019, Media.Work was formed as a commercial department of the studio.

Zhestkov's artworks have been exhibited all around the world, and he has collaborated on commercial projects with some of the most ambitious brands on the planet, including BMW, Google, Microsoft, Sony, Adobe, and many more.
Author: David Barnwell; Photos: Maxim Zhestkov/Media.Work; Video: Maxim Zhestkov/Media.Work