Always stay up to date
Innovative mobility, exciting trends for the future and high RPMs: Subscribe now to get notified of new content.
Subscription successful.
Subscription failed. If you need help follow the link for support.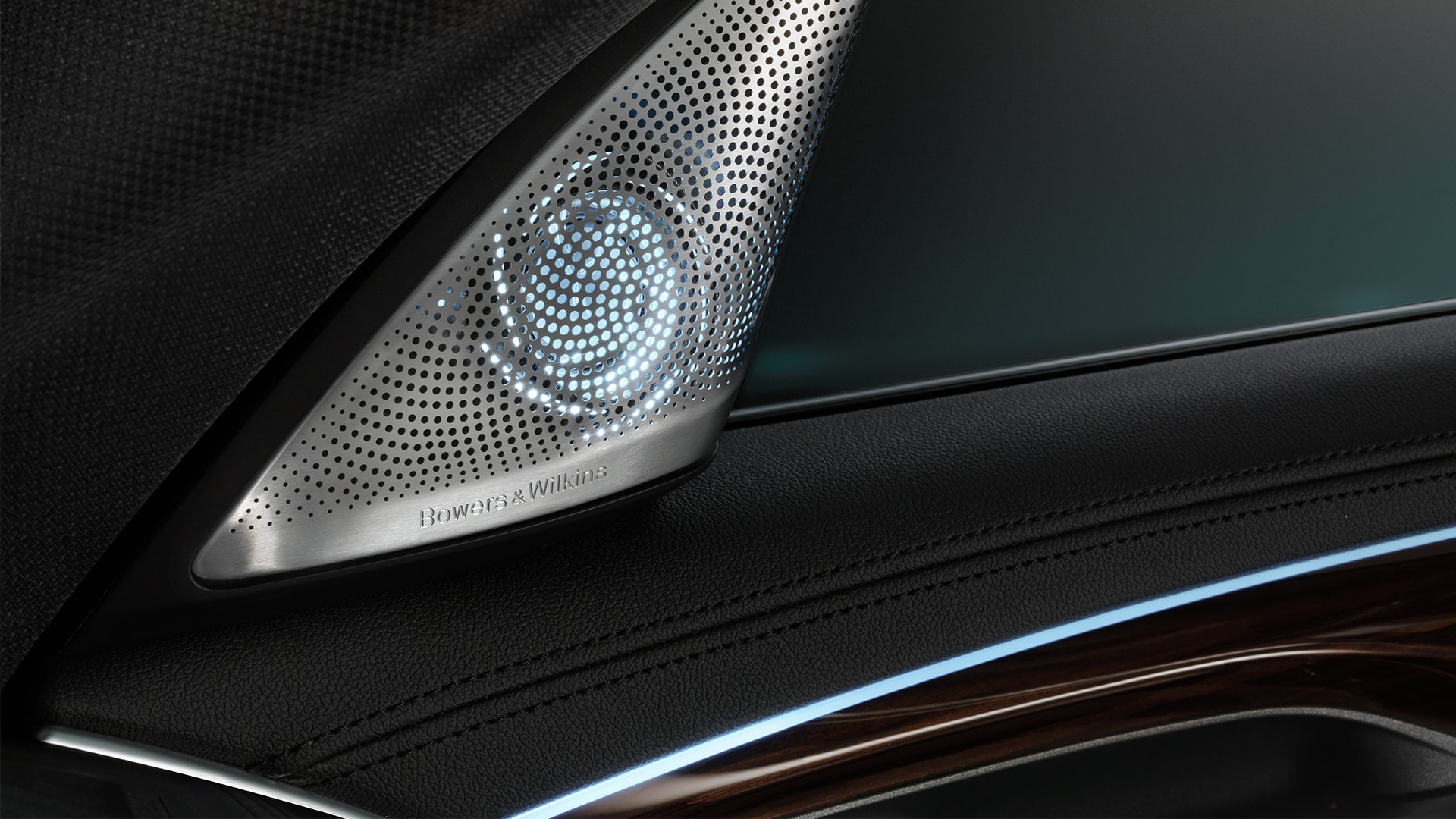 Listening to music in the car has been popular for decades. Whether during rush hour or on a road trip, it's almost impossible to imagine long drives, and short drives for that matter too, without music. The way we do so has changed significantly as technology has improved to allow for higher quality audio as well as a greater selection of music sources.
Bowers & Wilkins has created the Diamond Surround Sound System to ensure that every BMW passenger feels like they are experiencing the most accurate reproduction of the original recording.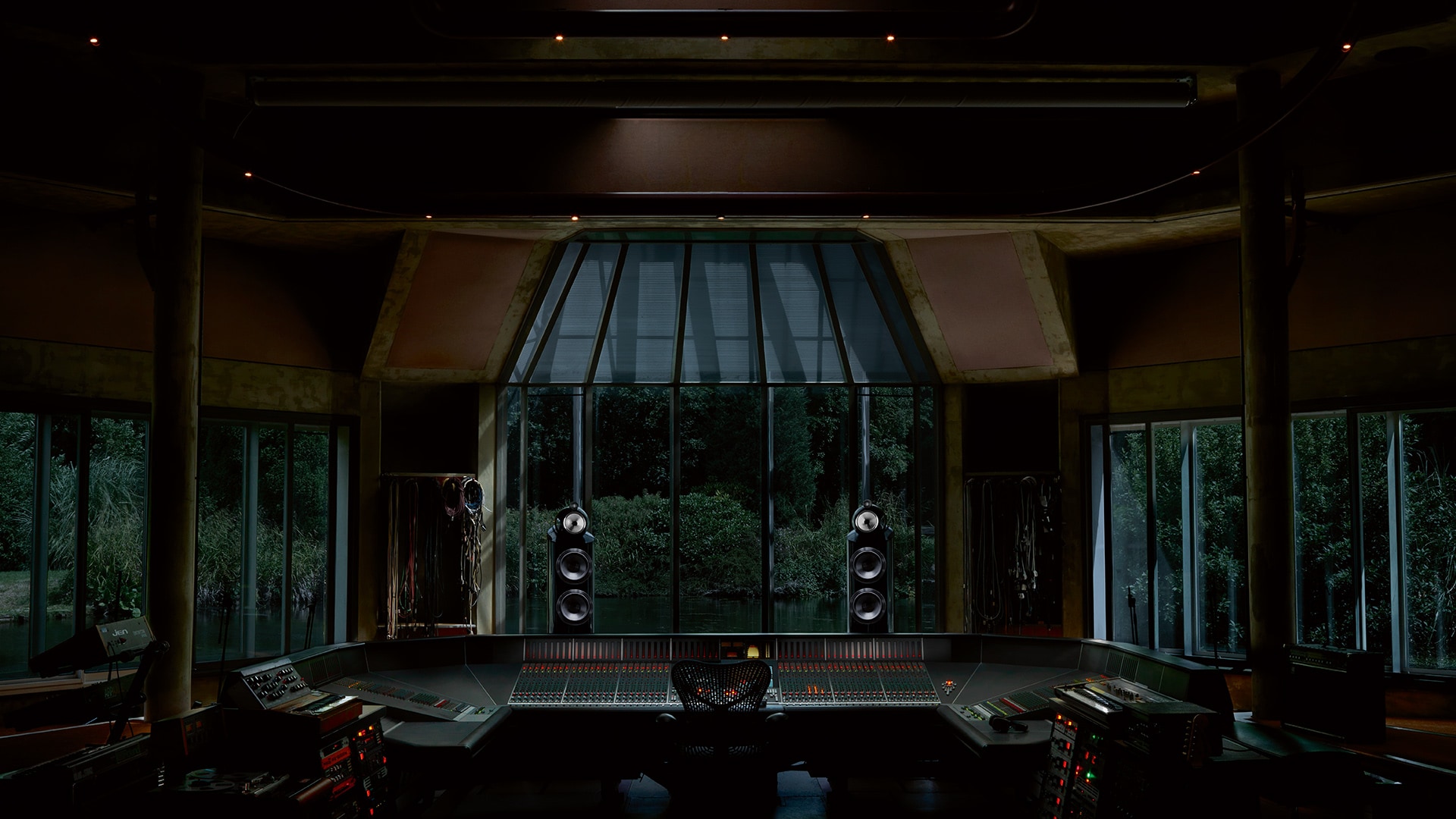 Just as it takes many months to learn to play a song perfectly, creating true sound in the car requires hundreds of hours of testing and fine-tuning by the expert audio engineers at Bowers & Wilkins and BMW, who rely on the right soundtrack to tune each vehicle to perfection.
How do you put together your playlist for testing the sound in a car? The best songs to test speakers will always be songs that you are familiar with and that appeal to you emotionally. That way, you'll hear where the audio performance excels or where it misses a trick.
Here are 6 songs that the engineers at Bowers & Wilkins use to test their car audio systems, from treble and bass quality to the way they handle rhythm and dynamics.

Gregory Porter: "Holding On"
This warm, emotionally engaging Blue Note recording is a supremely clean-sounding production. It places Porter's famously sonorous singing at the heart of a full and deep soundstage, while the lack of background noise is made all the more obvious by the low noise and effortless transparency of the Bowers & Wilkins Diamond Surround Sound system. If you can listen beyond that wonderful voice – not easy – the other key emphasis here is on spatial placement of where Gregory's voice is left to right. Instrumental strands and vocal elements are perfectly placed before you in this stereo image, the speakers receding into the background.


Soundcheck: Top 3 moments to pay attention to
• 0:10
Listen for the rich sound of the double bass. You should hear a clear sense of the resonance of the instrument and of fingers plucking on the strings.
• 0:21
Porter's sonorous voice leaps to the fore, with impeccable tonal purity. An open-sounding midrange is crucial if your car audio system is to convey the full presence of the recording.
• 2.56
There's a very short drum break – just five or six notes – but the timbre, percussive impact and decay of the instrument is spot on. On the best speakers, this should sound remarkably real.
Lorde: "Royals"
This muscular, minimalist slice of electropop is so mature, so sophisticated in its simplicity that it's hard to credit that on its release, New Zealand songstress Lorde was a scant 16 years old. Proof positive that pop doesn't have to mean pap; it's a clever, infectious and affecting recording propelled by seat-shaking bass blended with bitingly witty lyricism. Of course, the demo cut of the disc "The Love Club EP" is the effortlessly catchy "Royals", but follow-up hit "Team" is a joy too. It's an exceptional demo to show off your BMW system's subwoofer and speaker quality.


Soundcheck: Top 3 moments to pay attention to
• 0.02
The first thunderous impact of the bass drum is a surprise – it's a real instrument, not an electronic one, so you'll feel both depth and some sense of decaying resonance as the initial impact on the drum skin subsides.
• 0:24
Now it's the turn of electronic bass to kick in and boy, does it go deep. Small speakers will struggle to cope with the full scale of this piece: it's a great tester for any subwoofer.
• 1:03
As the first chorus reaches its crescendo, Lorde's voice is multi-tracked and overlaid with those of her backing singers, creating a sound that's both soaring and spacious. Your car audio system should sound huge here, with the speakers creating a massive soundstage.
deadmau5 featuring Grabbitz: "Let Go"
No Bowers & Wilkins demo playlist could possibly be complete without a slice of deadmau5: electro's standout act combines endless invention with a passion for super-high-quality production, ensuring a consistently high standard across all his albums. "Let Go" is a belter, its atmospheric opening swiftly giving way to a hefty blast of angry electro groove that's sure to test your system's scale, spatial presentation and subwoofer power.


Soundcheck: Top 3 moments to pay attention to
• 0:01
As Grabbitz's vocals soar into the mix, they seem to be dropping into the soundstage from on high: there's tremendous space and openness in this first section of the track.
• 2:14
As the brooding, spacious synth opener gives way to a more pulsing EDM beat, you begin to get a sense of the bass power of this track.
• 4:14
The driving bass drops for a second, giving way to a rising, anthemic spiralling beat that leads to the song's final bars. As with every part of this song, on the best speakers it should sound densely layered and hugely spacious.
About Bowers & Wilkins
From home audio with a synthetic diamond dome grown in an oven that replicates volcanic conditions to car speakers featuring studio-grade
acoustic technologies in the BMW X7, 8 Series and more: innovative design, precision manufacturing and exhaustive testing is found in every speaker made by Bowers & Wilkins. All of them are individually designed. Hundreds of hours of expert tuning goes into the integration and positioning of the speakers, with each model featuring a unique configuration for the best sound experience.
The research and development laboratory that John Bowers founded in Steyning in 1976 was the first of its kind, hiring only the most talented and curious engineers in a quest to discover the secrets of acoustic behaviour.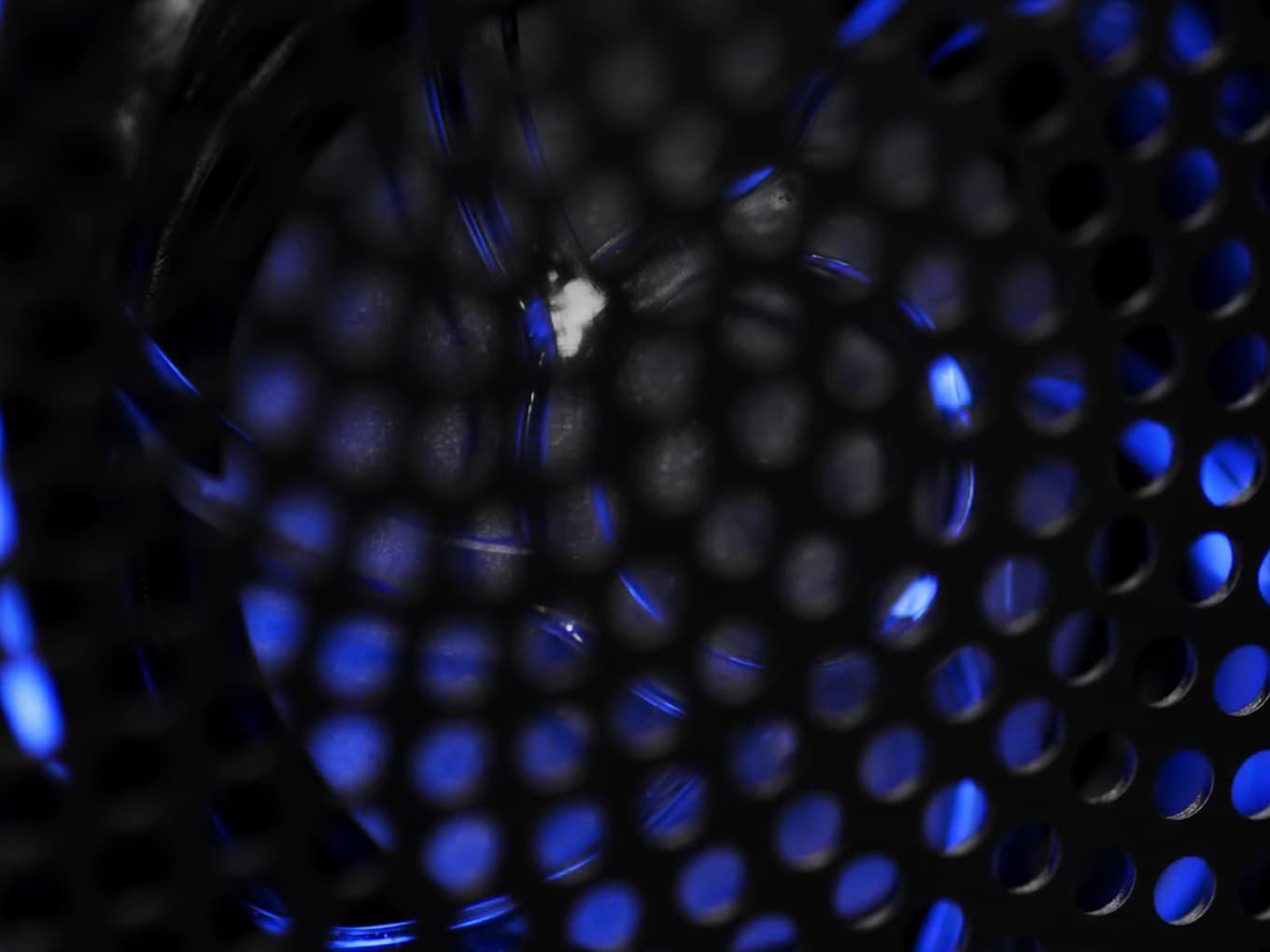 The pioneering work done by the hub of acoustic innovation led to inventive designs and technologies like the Nautilus speaker. Inspired by its technology, the Bowers & Wilkins Diamond Surround Sound System in the new BMW 7 series features spiralling diffusion channels. They soak up reflected sound from the rear of each drive unit, reducing resonance to a minimum.
Did you know that the brand new research facility of the audio manufacturer Bowers & Wilkins in Southwater, UK will actually feature a perfect replica of the founder John Bowers' original listening room? On top of that, the 30,000 square-foot space provides researchers with multiple anechoic chambers, various audio testing rooms and dedicated automotive and headphone labs. Bowers & Wilkins takes research and development very seriously to deliver the best audio performance in your car.

ZZ Top: "Blue Jean Blues"
ZZ Top's 1975-vintage fourth album is an interesting hybrid of live and studio recordings. The first side, all live, is appealingly 'real' and exciting, but it's the second side's six-strong selection of studio works that really stuns as a demo. Of course, "Tush" is the most well-known cut, the band's first really big hit, but our favorite song for the speaker sound test is the simply exquisite "Blue Jean Blues". Billy Gibbons' wonderfully dexterous blues guitar solo is a treat of technique and tenderness. It'll image beautifully on your system, sounding stable and focused in front of you as you drive.


Soundcheck: Top 3 moments to pay attention to
• 0:07
Billy Gibbons' first guitar lick is fantastically well focused between the speakers and should sound astonishingly real.
• 1:10
The bass guitar and percussion step up the intensity in advance of the first guitar solo: the sound becomes more forceful and focused as a result.
• 1:19
The first guitar solo, a masterpiece of simple, highly technical playing, is full of delightful details. You should get a real sense of textures and details from the instrument.
The Black Keys: "Gold On The Ceiling"
The Black Keys often get compared with the equally monochromatic The White Stripes, but Ohio's finest are an altogether more prolific and experimental outfit. Over time and multiple records, their heavy, grimy and raw-sounding garage rock has evolved into something far more complex and, yes, commercial. "Gold On The Ceiling" is the second single from their seventh album, "El Camino": its sound fuses 1960s-style vocal harmonies with a mid-70s Glam Rock guitar groove, all underpinned by an infectiously catchy electro-bass rhythm. It's simple, irresistible fun and a great way to evaluate the integration between the main speakers and the subwoofer in your car audio system.


Soundcheck: Top 3 moments to pay attention to
• 0:06
The first driving grooves of this rocking boogie are great fun. Listen for bass placement and proper power from the riff.
• 0:12
Listen to the synthesizer lick that accompanies the main rhythm: it's actually several instruments and sounds blended together and you should be able to clearly hear the separation in the details.
• 1:08
Here comes the chorus, all multi-tracked vocals and overlaid backing track. It's great fun and much wider in the mix than most of the rest of the instrumentation, so it should sound huge on your car audio system.
José James: "Trouble"
The album "No Beginning No End" effortlessly intertwines hip-hop, R&B and modern jazz into a compelling fusion that's both unique and endlessly inventive. With legendary performers such as Robert Glasper and Pino Palladino in the engine room it's no surprise that the album's instrumentation is supremely tight and effortlessly rhythmic, but the real star is James' sultry, soulful voice, his Sly-Stone-smooth style perfectly complementing his record's slick, silky production values. The other standout feature and real speaker sound test is the astonishing authority of the disc's bass. Palladino co-produced the final mixes and clearly, The Who's post-Entwistle bass guitarist knows a thing or two about low frequencies…

Soundcheck: Top 3 moments to pay attention to
• 0:13
James' fabulously soulful vocals float into the mix – they're beautifully placed in the soundstage and appear very natural.
• 0:33
His backing band starts dropping in some soulful horn accompaniments that perfectly complement the rhythm – they're deft, tight-sounding and should be beautifully placed in the soundstage.
• 2:32
As the song starts to swagger towards its conclusion, the snare drum steps up notably in its power and impact – you'll feel its power and presence in the soundstage.