Always stay up to date
Innovative mobility, exciting trends for the future and high RPMs: Subscribe now to get notified of new content.
Subscription successful.
Subscription failed. If you need help follow the link for support.
BMW i marks the start of a new era in individual mobility.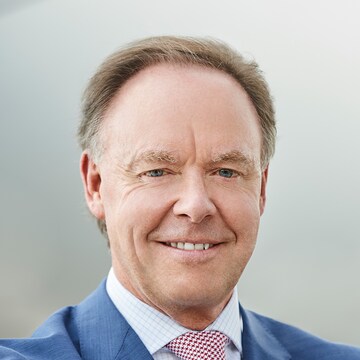 Ian Robertson
In 2011, Manager of Marketing and Sales for the BMW Group
February 21st 2011 saw the launch of the new BMW i brand with the motto "Born electric". The launch was marked by video projections and light installations on the facades of BMW Headquarters, BMW Welt, and the BMW Museum in Munich, Germany. This wasn't the beginning of electromobility at BMW, however: the BMW Group had launched "Project i" in 2008, and in 2009 it offered a look into the future of the automobile with the BMW Vision EfficientDynamics study.
BMW i, A HOLISTIC APPROACH
From the future to the recent past. Until ten years ago, an "i" in the name of a BMW model stood for "injection", the injection technology for gasoline engines. Nowadays, many people associate the "i" of BMW i with the future of mobility. BMW i stands for a holistic approach to, and a forward-facing interpretation of, sustainable mobility. In its holistic approach, everything that defines mobility is being rethought: electric drive systems (➜ Read more: Plug-in hybrids and other electric vehicles explained), CO2-minimized production that also uses 70 percent less water, customer-friendly charging at home and on the go, innovative renewable raw materials and recycled materials, extremely lightweight construction using CFRP, and new digital services.
BMW i is our incubator for visionary mobility.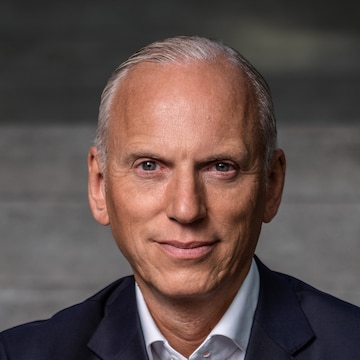 Pieter Nota
Member of the Board of Management of the BMW Group
At the 2011 International Motor Show (IAA), BMW presented the "Megacity Vehicle", the concept car from which the BMW i3 emerged two years later. It was the result of BMW's wish to develop an environmentally friendly electric car for urban driving that is no heavier than a conventional car. The first BMW i vehicle hit the streets in 2013 – and it made waves. A brand new design concept met an aluminum chassis and a passenger cell made of high-strength but extremely light carbon fiber reinforced polymer (CFRP) (➜ Read more: All there is to know about carbon fiber in cars).
CO2 emissions 0 g/km (combined)
Fuel consumption 0 l/100 km (combined)
Power consumption 14,6–13,1 kWh/100 km (combined)
This LifeDrive architecture is like a tailor-made suit for the alternative propulsion system, with minimum weight and maximum vehicle dynamics. Nor does the sheer driving pleasure that typifies the BMW brand get neglected when it comes to electromobility. The BMW i3 impressed, then as now, with the instant power of its electric motor and its acceleration, which caused a stir at many a set of traffic lights (➜ Read more: From 0 to 60: Get up to Speed on Acceleration). The high-voltage battery ensures a range of up to 223 miles or 359 kilometres (NEDC test cycle) – plus the joy of driving (➜ Read more: Busting electric car myths).
SUSTAINABLE IN EVERY FIBER
Another element of the holistic approach was the sustainable choice of materials (➜ Read more: Sustainable materials in BMW interior design) – by way of example, the instrument panel cover and door panels are made of natural fibers. 80 percent of all surfaces visible to front passengers are made of recycled materials or renewable raw materials. BMW i is also thinking in that same direction when it comes to resources, so from 2021 its electric motors will use no rare earths and two-thirds less cobalt for the high-voltage batteries than originally used, while meeting the very highest social and environmental standards.
Initially, the BMW i3 had an optional range extender, i.e. an additional, gasoline-powered engine to increase the vehicle's range. As the development of batteries (➜ Read more: The life cycle of a battery cell) progressed, this variant soon became surplus to requirements. And that, in its own way, brought BMW i another step closer to the goal of emissions-free mobility.
The BMW i3 can already be described as groundbreaking. The model has the same significance for BMW i as the 02 series (➜ Read more: BMW 2002: A golden treasure from the Orient) had for BMW in the 1960s – it's a milestone. The fact that the BMW i3 is still in production today speaks volumes for the concept of the car and the direction the BMW developers took back then. Not for nothing is the BMW i3 one of the best-selling premium electric cars in Europe.
ELECTRICAL ENGINEERING MEETS SPORTSCAR
The BMW i3 was followed in 2014 by the BMW i8 as a coupé and, from 2018, as a roadster. The BMW i8 was based on the BMW Vision EfficientDynamics concept study and, with its plug-in hybrid drivetrain (➜ Read more: BMW's top engine milestones), combined the performance of a sports car with the consumption and emissions of a small car. Fancy a system output of 275 kW (369 hp) and driving at speeds of up to 75 mph (120 km/h) in electric mode (➜ Read more: The top e-car hacks)? Well, this sporty number from BMW i offers exactly that!
BMW i stands for visionary automobiles, inspiring design, and a consistent focus on sustainability.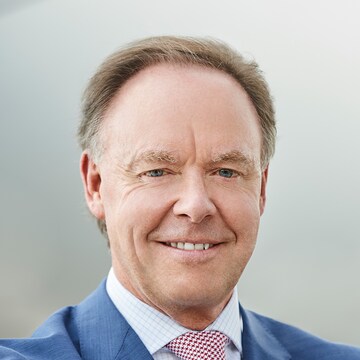 Ian Robertson
In 2011, Manager of Marketing and Sales for the BMW Group
And the BMW i8 (like the BMW i3) also made use of high-tech materials such as carbon and aluminum. On this electric sportscar, BMW i also introduced laser headlights. So there was no field in which the BMW i8 was not ahead of its time. And that's why it's already a future classic now that production has ended (➜ Read more: The BMW i8 as a future classic).
BMW i IS MORE THAN ELECTRIC
In addition to its production vehicles and its commitment to racing, BMW i has also repeatedly shown, and continues to show, concept and vision vehicles. They provide a glimpse of the immediate and near future of BMW i. Among them was the BMW i Hydrogen Next in 2019: Based on the BMW X5, the SAV wowed show-goers with a fuel cell (➜ Read more: All there is to know about hydrogen fuel cell cars) and an electric motor as its propulsion system. This hydrogen-powered car from BMW i is scheduled to go to customers for testing purposes via small batch production in 2022.
FULL SPEED AHEAD INTO THE FUTURE
One step further is the BMW iX3 (➜ Read more: The Electrified Wingsuit), which has since hit the streets. Since the advent of BMW i ten years ago, there has been rapid development of the charging infrastructure for electric cars (➜ Read more: Powering up: how to charge an electric car). Public charging stations are popping up everywhere, and fast charging stations are being built on highways. BMW Charging also offers all the services needed to charge electric cars in one package. In addition, more and more Wallboxes are being installed in residential properties on a private basis. The best conditions are therefore in place for the success of future electric cars such as the sporty BMW i4, with its striking emotional design. Or the BMW iX – originally known as the BMW Vision iNext, BMW i's flagship for future technologies. This model brings together the interior of the future and high-end connectivity (5G) with a highly developed electric drive for the first time.
CO2 emissions 0 g/km (combined)
Fuel consumption 0 l/100 km (combined)
Power consumption 17,8-17,5 kWh/100 km (combined)
What is BMW i?
BMW i is a brand belonging to the BMW Group. It was launched in February 2011. BMW's all-electric vehicles (formerly also its partially electric vehicles) are sold under the BMW i label. The first model under the sub-brand was the BMW i3. The portfolio is constantly being expanded.
Photos: BMW; Author: Nils Arnold