Always stay up to date
Innovative mobility, exciting trends for the future and high RPMs: Subscribe now to get notified of new content.
Subscription successful.
Subscription failed. If you need help follow the link for support.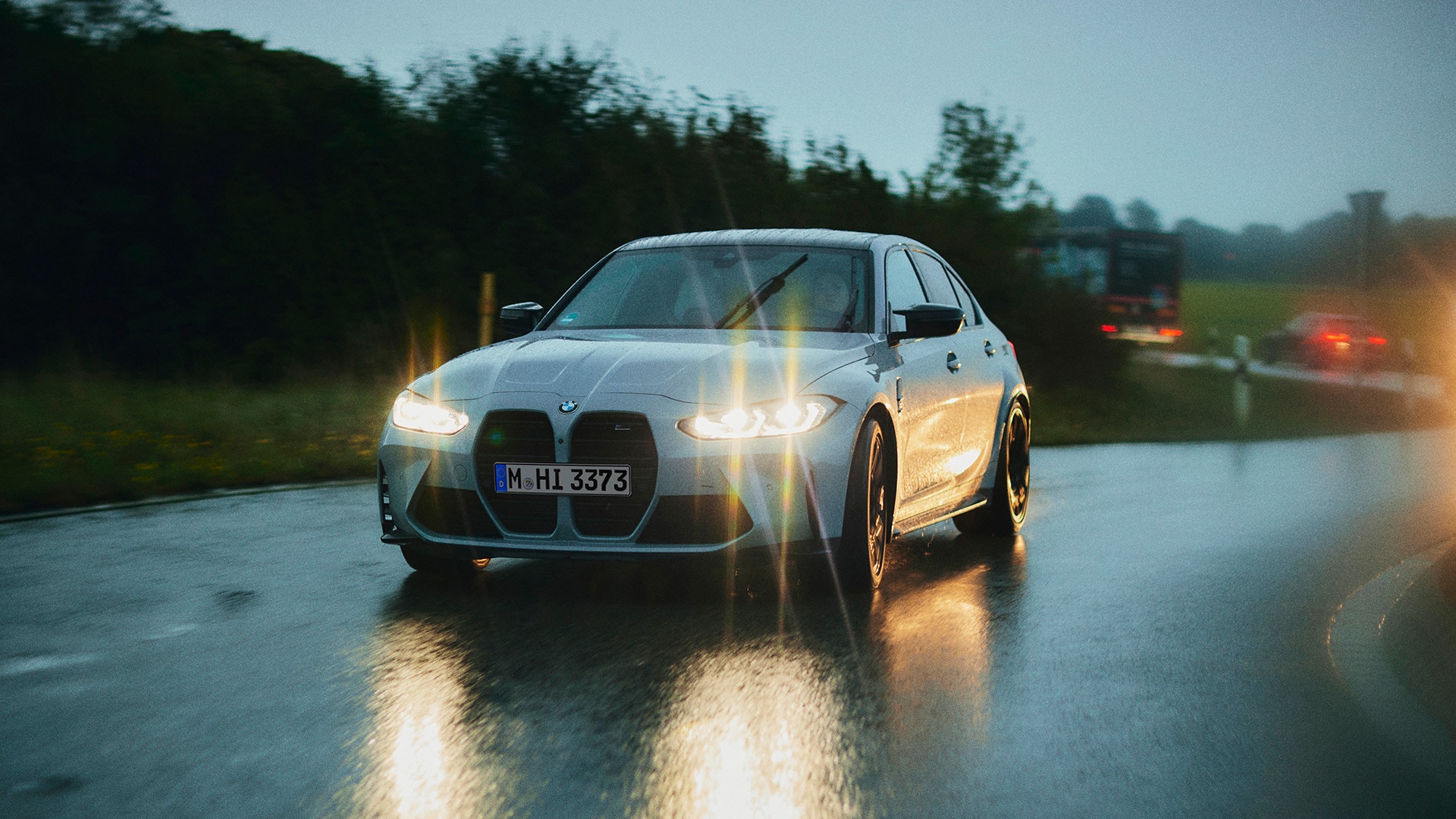 It's still early morning when the gray BMW M3 Competition turns into the entrance of the BMW M Driving Academy in the west of Munich. The raindrops roll off the Brooklyn Grey paintwork of the sedan as the driver's door opens and Tina Schmidt-Kiendl greets us with a smile. Shortly afterwards, the rear door of the car also opens, but not in a way you might expect. A sliding door reveals a wheelchair loading system that lifts Tina's wheelchair out of the vehicle. With every push of the wheels, Tina projects calm and experience. We make our way to the track as Tina tells us her story.
CO2 emissions combined 230–228 g/km (WLTP)
Consumption combined 10,1–10,0 in l/100 km (WLTP)
After completing her studies in industrial engineering, Tina Schmidt-Kiendl made her way to BMW – BMW M GmbH, to be precise – a dream job. But Tina took it up a notch and also trained to be a BMW M Driving Instructor, which meant she was also able to take the cars she worked with at her desk each day and drive them on the test track, too. As we saw with our own eyes a little later, she is an absolute pro behind the wheel. It is certainly not a given that someone with her history can still whizz around the track with the same enthusiasm as when she started out 20 years ago.
In the summer of 2017, Tina Schmidt-Kiendl underwent a disc operation. It was a routine intervention, but in her case, it didn't go as planned. Complications after the operation meant that she left the hospital in a wheelchair eleven months later and can no longer move her legs. But Tina is not the sort of person to let a twist of fate throw her off course. While still in the hospital, she prepared to return to her job at BMW, at that time still in the strategy department, and readied herself to get back behind the wheel of her own car.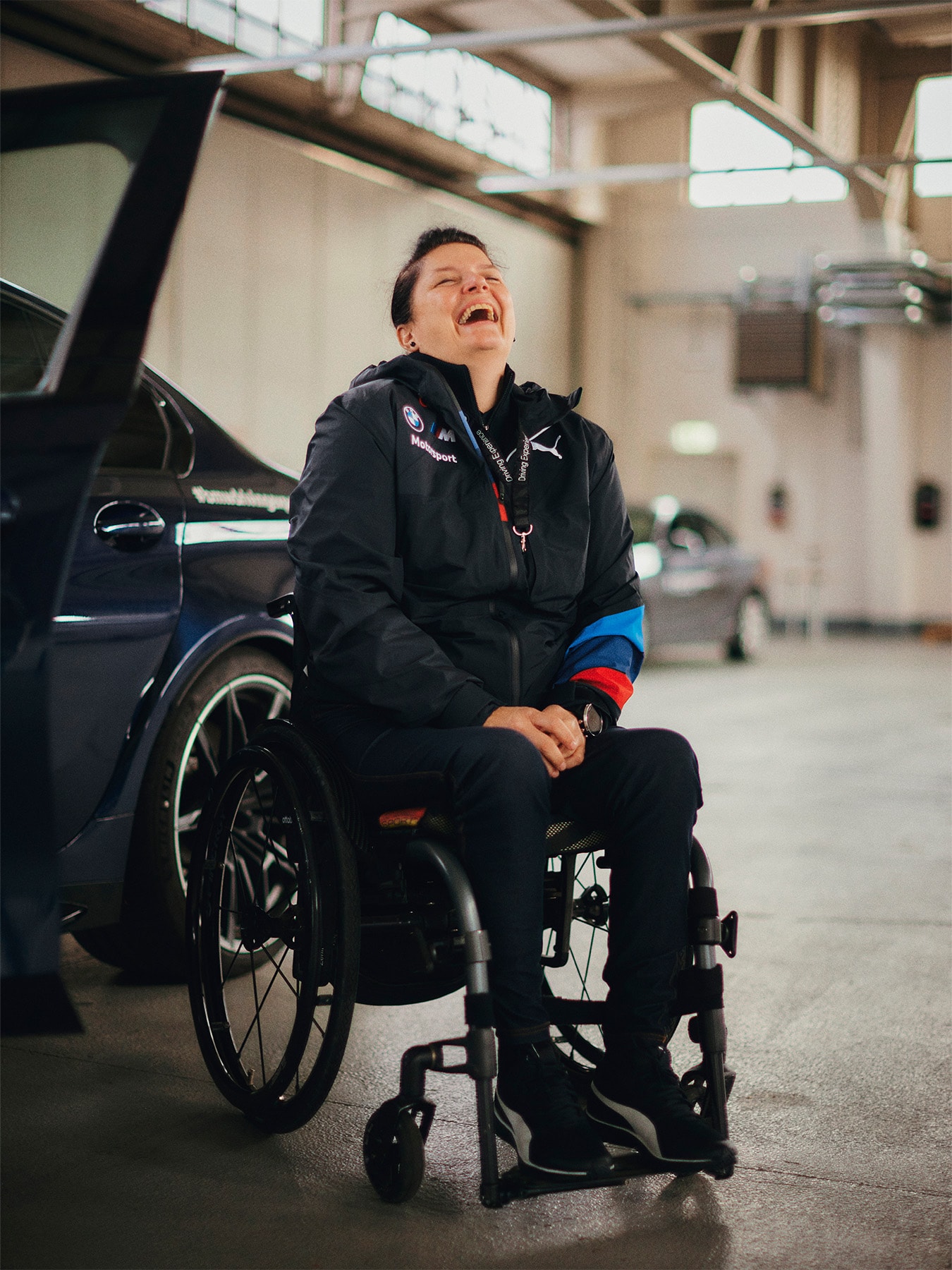 When asked about her role at BMW, Tina says that she works in Project Management at BMW M in Garching, near Munich. The fact that she recently took on leadership of the Project Management department BMW M GmbH (➜ Read also: 50 years of BMW M) almost has to be teased out of her. She is not the type of person who likes to be the center of attention, unless she is telling a joke or has a funny anecdote at the ready. Then she makes everyone laugh.
Being outside, getting to grips with the latest technology, and working with people is really fun.
Tina Schmidt-Kiendl
Head of Project Management BMW M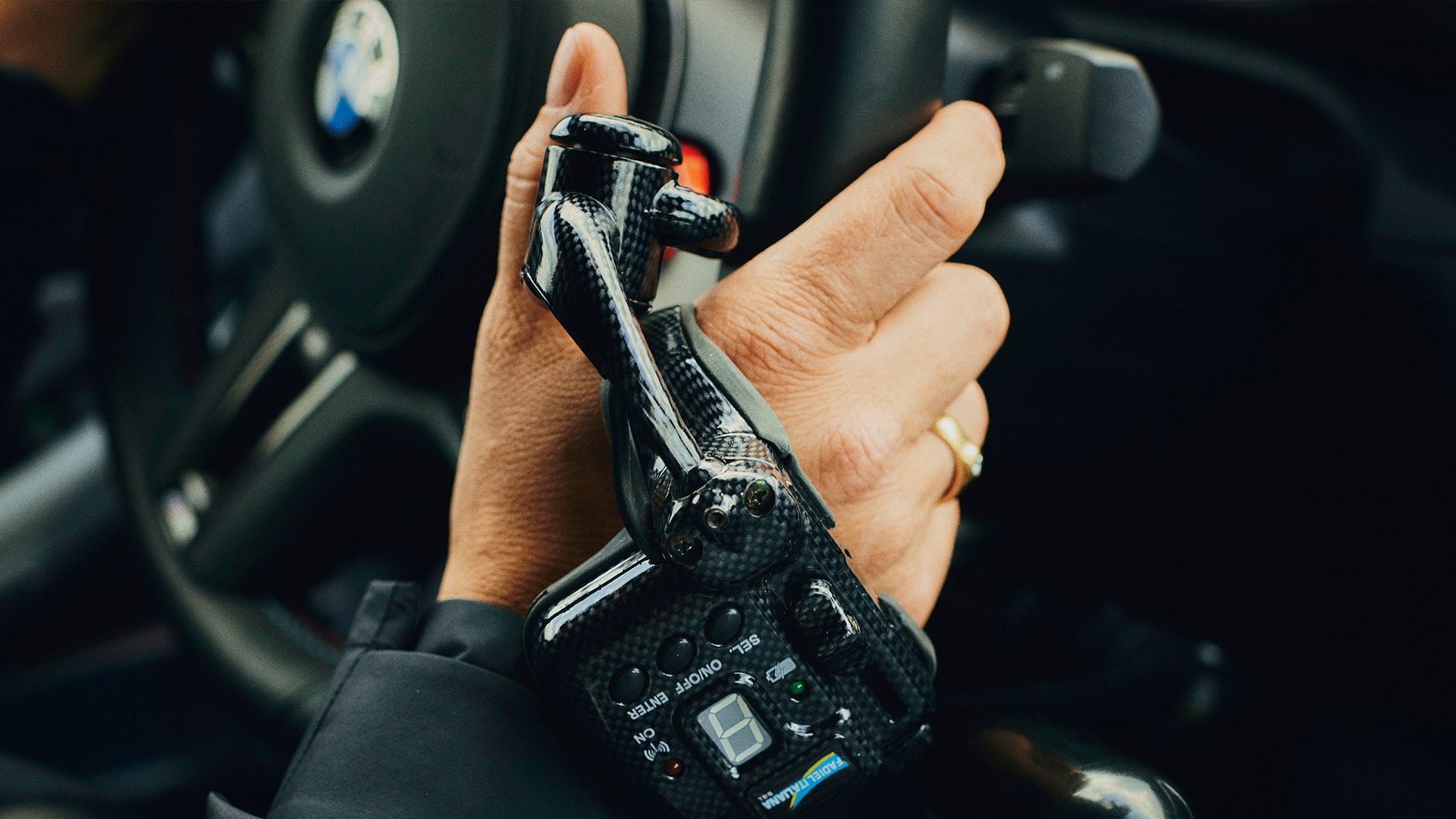 Tina remembers her first driving lesson as a paraplegic and how she had to relearn the intuitive procedures of driving that she had practiced for years. What would normally be controlled by her hands and feet now all had to be done completely by hand. The adaptions and devices needed made her nervous at the beginning, and anyone who has ever driven a car with hand controls knows how complex this technology seems at first. But being able to drive again was essential for Tina. She shares memories from her first driving lessons as a teenager and how she stalled the engine 20 or 30 times at the start but still came out of her driving test with her driver's license. And that's just how it should be this time, too.
For Tina Schmidt-Kiendl, being mobile means having autonomy. She decides when she wants to get from A to B and, above all, where A is. Thanks to her individual mobility, she can decide for herself where she lives her life, regardless of the public infrastructure.
She is still able to think from the perspective of a normal driver, which is why she now drives much more defensively. It would be disastrous for her if someone drove into the driver's side door, as she would have no chance of escaping the car from the other side. She had already changed her perspective on safe driving back in 2003, when she started training to be an instructor. Being aware of the other road users and being able to anticipate how they might behave became a kind of secret superpower. She explains that she always pays attention to the angle of the wheels of other cars in order to know where the vehicle is headed. She can't rely on everyone always signaling how and when they should.
Tina never thought she would work as an instructor again. She was prompted by a friend who visited her in the hospital. Asked about driving, Tina responded that she would relearn it so that she could drive to the office by herself. Her friend actually wanted to know when she would work as a BMW M Driving Instructor again. In Tina's eyes, that door had closed, but her friend convinced her to present the concept of driver training specifically for people with disabilities to BMW.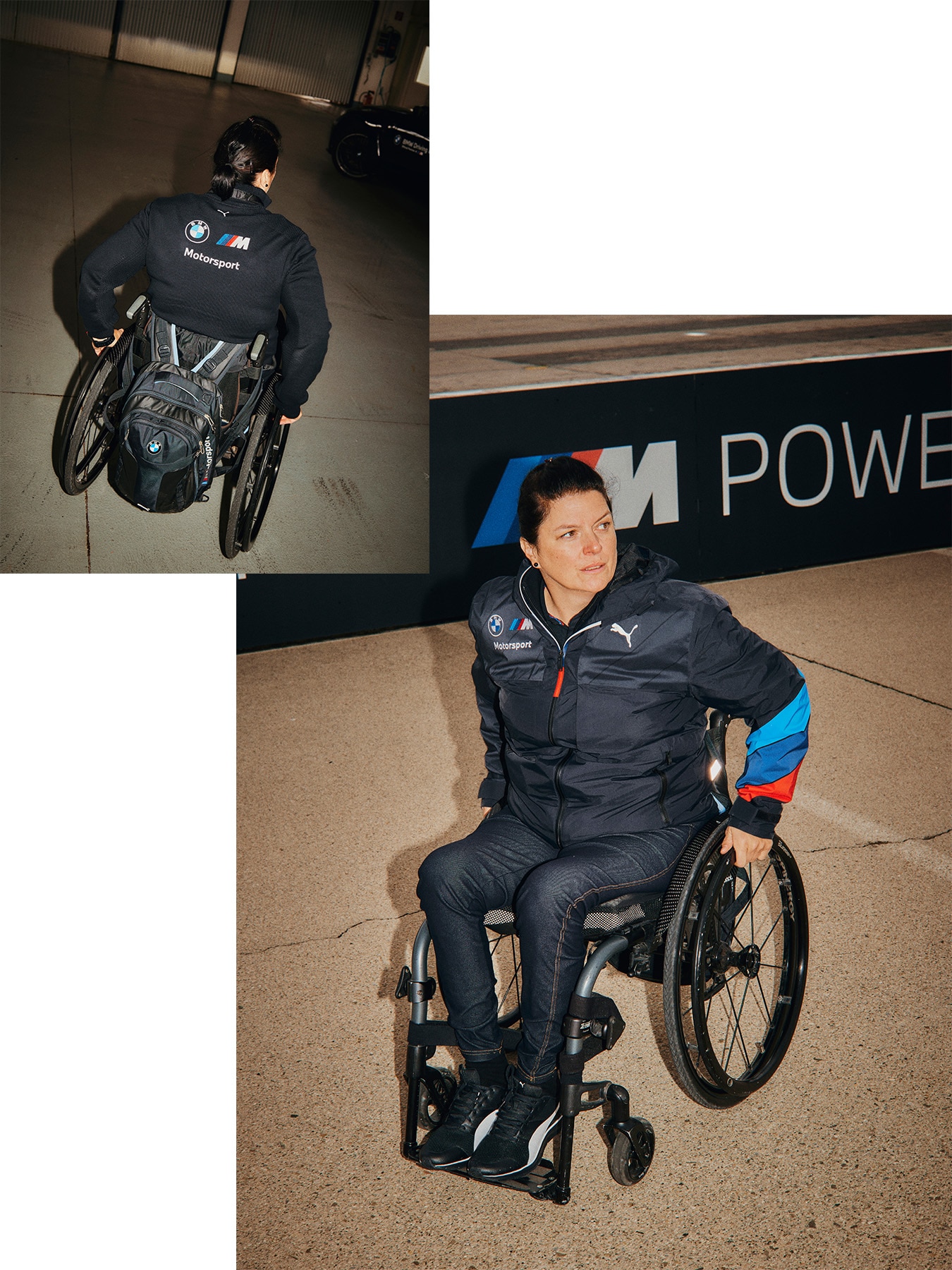 I am grateful that I can still do this driver training even though I am in a wheelchair, offering the perfect balance with my desk job.
Tina Schmidt-Kiendl
Head of Project Management BMW M
Her friend knew that Tina's sheer driving pleasure (➜ Read also: "Sheer Driving Pleasure": the history of the BMW slogan) was so infectious that she was sure to be in a position to inspire other wheelchair users, give them more confidence, and make them feel safer on the roads. And that's just what happened. Tina presented her concept for the special training to the chief instructor of the BMW M Driving Experience and was given the order to finalize her plans. The next step was to get in contact with the BMW Bank – unfortunately, adapting the vehicles is expensive – where they got on board with her idea immediately. She was also able to convince two other BMW department heads of her idea. The first BMW M Driving Experience for people with disabilities started in the summer of 2021.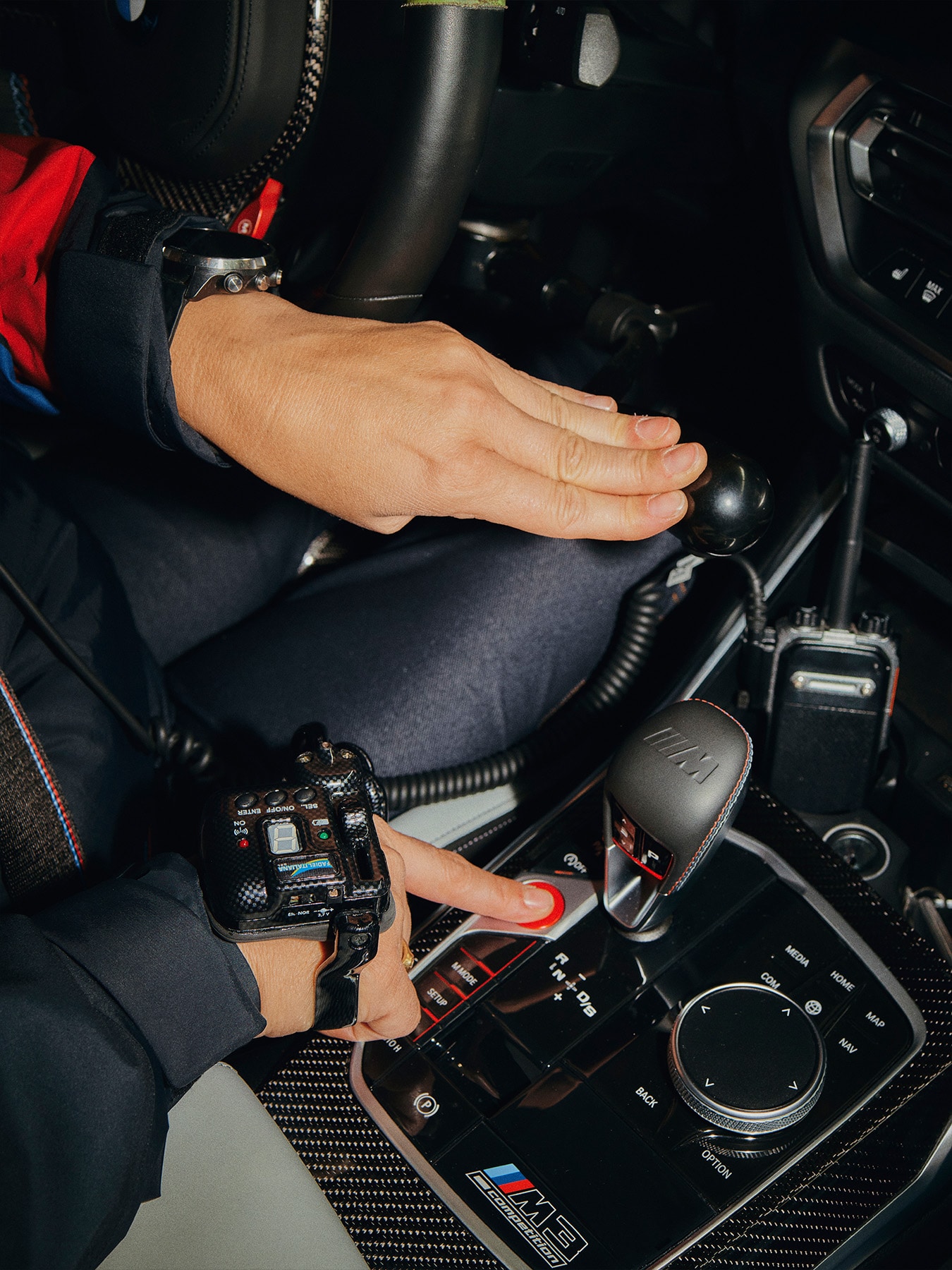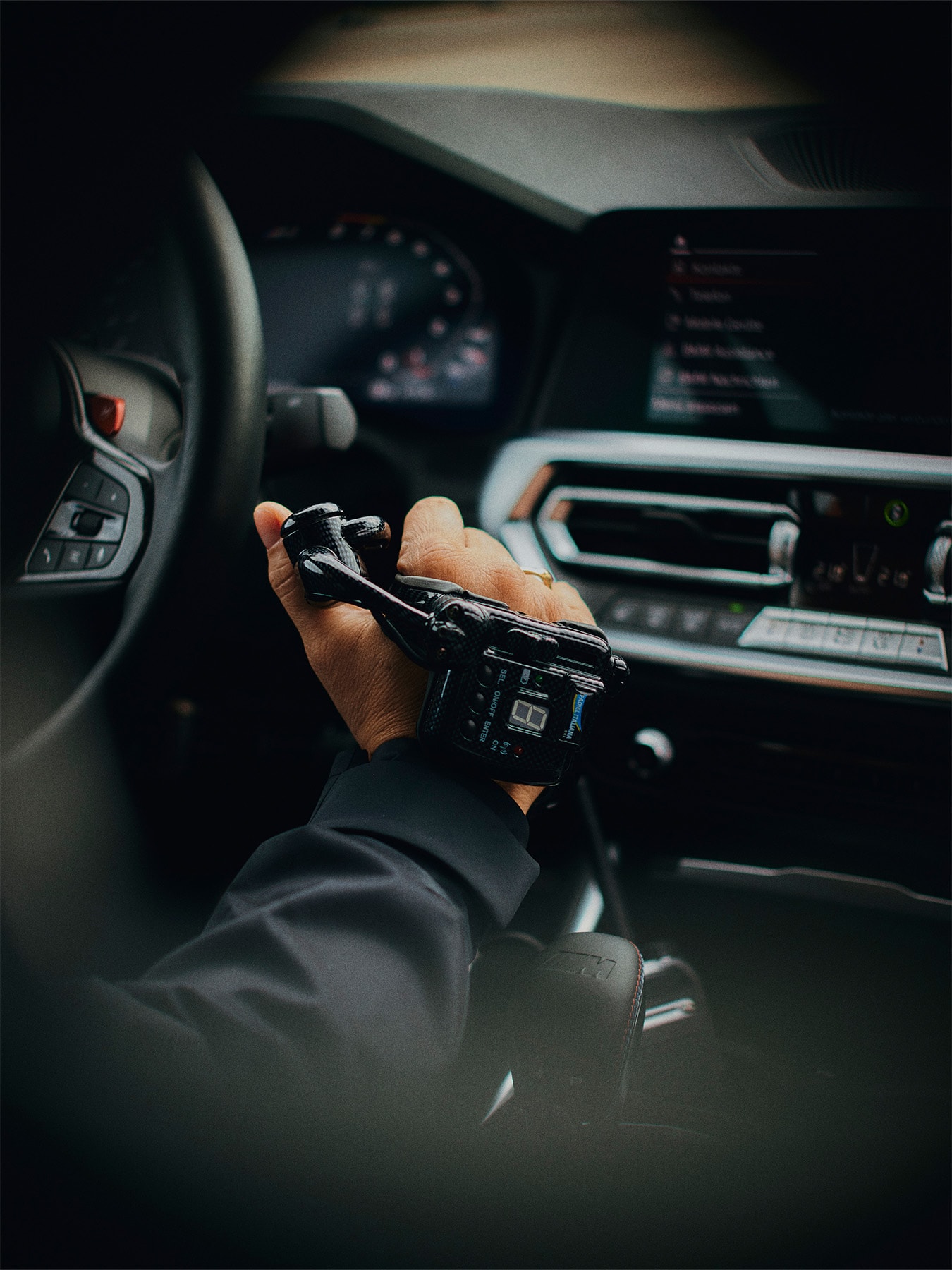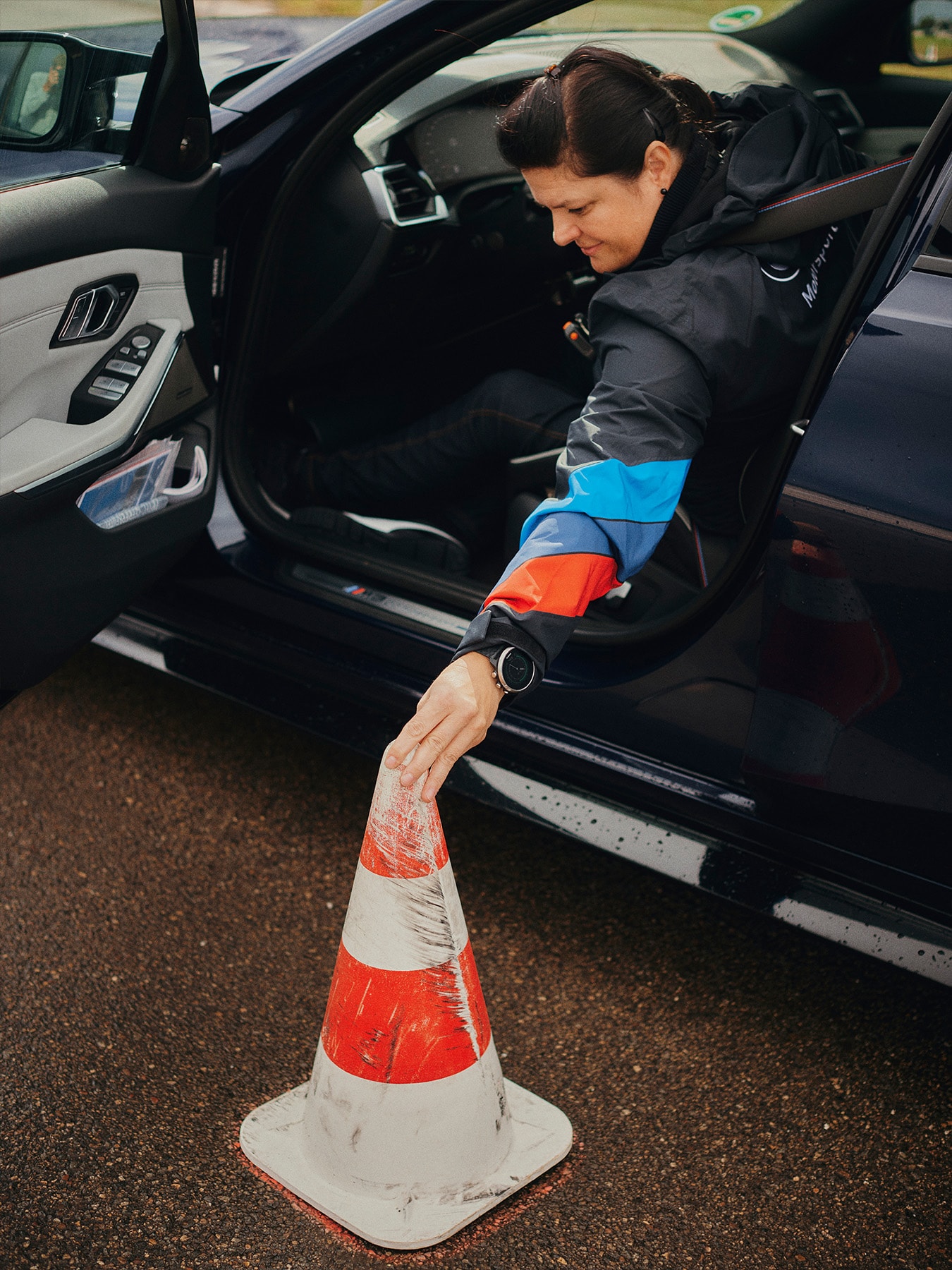 Once you're sitting in the car, you can't get back out again in a hurry if you've forgotten something.
Tina Schmidt-Kiendl
Head of Project Management BMW M
Tina has been told multiple times that she cannot park her personal BMW M3 in an accessible parking space, that the space is for drivers with a disability and not for sports car drivers. In these situations, she smiles and replies that she is fully aware of this. She is always amused by the reactions to her car, but she wouldn't drive it if it meant having to compromise. With 375 kW (510 hp) and 650 Nm of torque, it is the everyday qualities of the BMW M3 that she likes. What's more, the car is the perfect height to allow her to switch from her wheelchair to the driver's seat. And without the side support of the bucket seats, it would be much more difficult for Tina, as she can't use her core muscles to compensate for the centrifugal forces when cornering as she used to.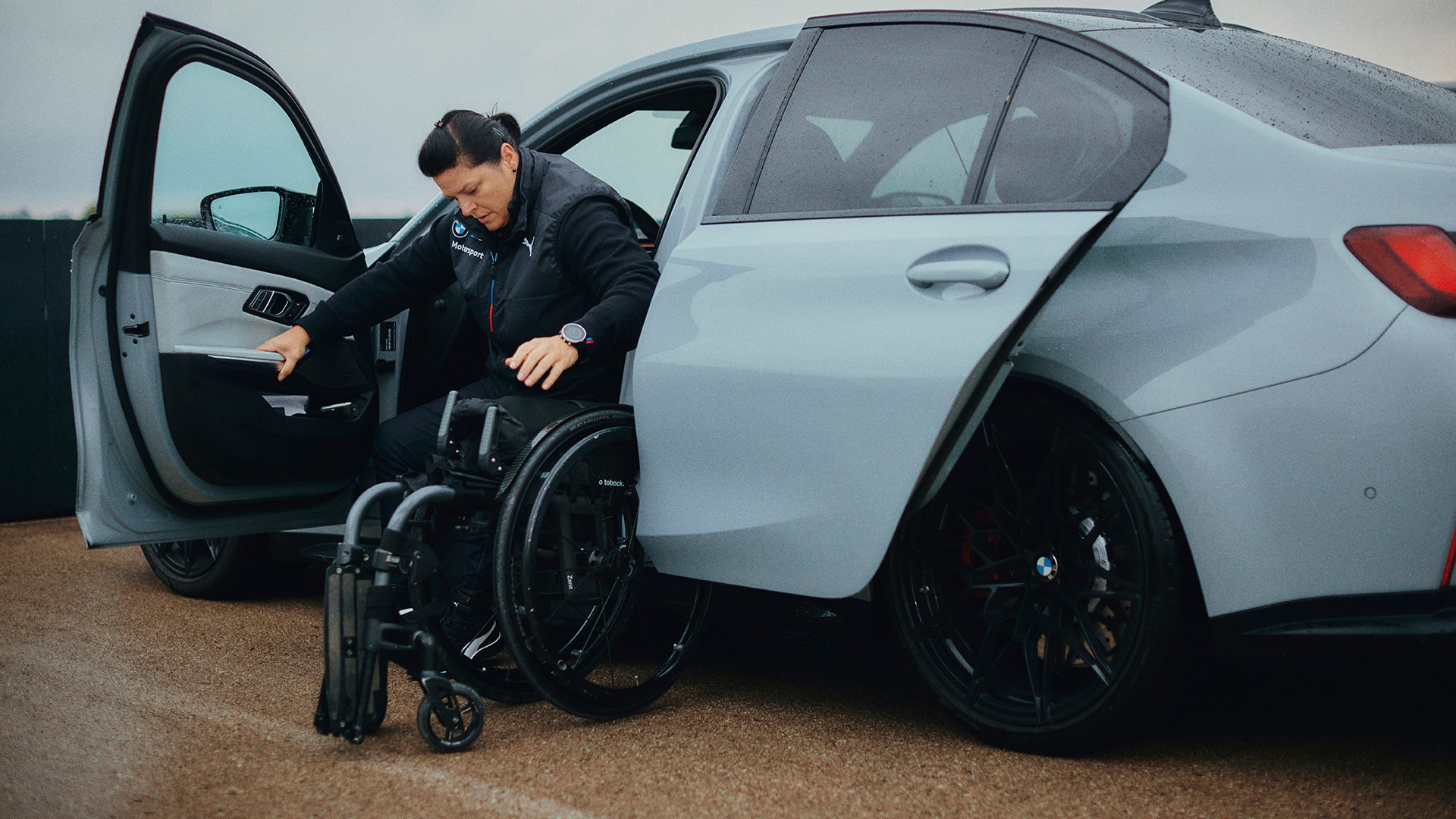 Tina is pleased whenever anybody makes sure that accessible parking spaces are not used for other purposes, as there are often situations in which she has been blocked in her accessible parking space by inconsiderate drivers. She has to open the driver's door fully to be able to get in. She has had to ask passersby to maneuver her car out of the parking space, and as they usually can't drive using the hand controls, the car first has to be switched to normal hand and foot controls, which is fortunately possible.
The laziness and inconsiderateness of many other road users occasionally gets on her nerves, but generally, it's the positive experiences she remembers – people who drop everything to help her, even when their arms are full of their own shopping bags. She says this experience of social interaction makes her hopeful.
Anyone who talks to Tina or who has done safety training with her at the BMW M Driving Academy is immediately captivated by her positive outlook and humorous manner. She herself is thankful for her optimistic nature and is sure that the autonomous life she has today is mainly due to her positive outlook.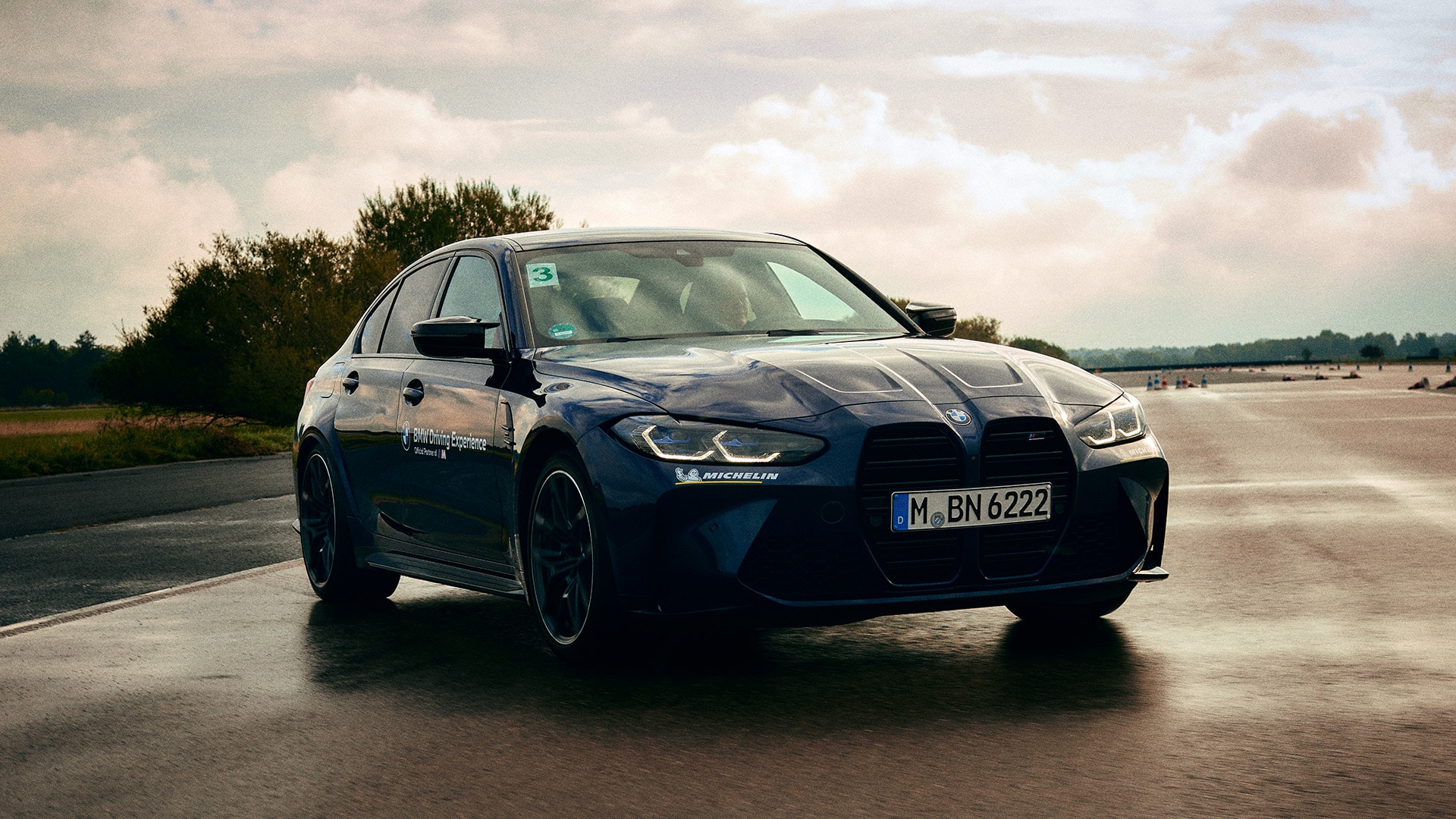 When asked which skills are particularly important for wheelchair users, Tina has a clear answer: organization. "Once you're sitting in the car, you can't get back out again in a hurry if you've forgotten something." Every morning, before she drives to work, she hangs her work badge around her neck. It's no longer possible to quickly grab something from the center console once you've gotten out of the car. She would have to wait until someone walks past or lift herself back into the car from her wheelchair. This kind of organized thinking now determines her entire working day. Perhaps that is the reason why she now leads the entire Project Management department at BMW M GmbH.

Tina still finds it surreal that she now has this role. In her eyes, she is simply herself, but outwardly she lives and breathes BMW and is, at the same time, a wheelchair user. When she was nominated for the Impact of Diversity Award in 2022, It was the first time it became clear to her that her work obviously meant something to many people. When she then won the award and went to accept it in Berlin, it suddenly became clear to her that she had become an ambassador for what she passionately represents every day.
She emphasizes that she didn't get this far by herself. Her colleagues assured her that she would definitely return to the office when she was still in the hospital. The fact that she is giving safety training as an instructor once again is thanks to her unfaltering determination. Solution-oriented thinking is her secret weapon in the big and small battles that she faces every day as a project manager, driver, and wheelchair user.
My reward for conveying the legendary sheer driving pleasure of BMW to people is usually the smiles on the faces of the participants at the end of the day.
Tina Schmidt-Kiendl
Head of Project Management BMW M
Author: Tassilo Hager; Art: Shin Miura, Ha My Le Thi, Carolin Wabra; Photos & Video: Constantin Mirbach