One thing becomes very clear, very fast, when you meet professional skateboarder Ishod Wair for the first time – he really, really likes BMW cars. Walking around his LA home, you notice that the brand's colors and logo are everywhere; from collectible carpets by hit artist Joshua Vides (➜ Read also: All about the hustle), to skateboard decks, mugs, and right above his sideboard, where three framed posters with vintage BMW models hang neatly side by side. Wair is fan, alright, and he isn't afraid to show it.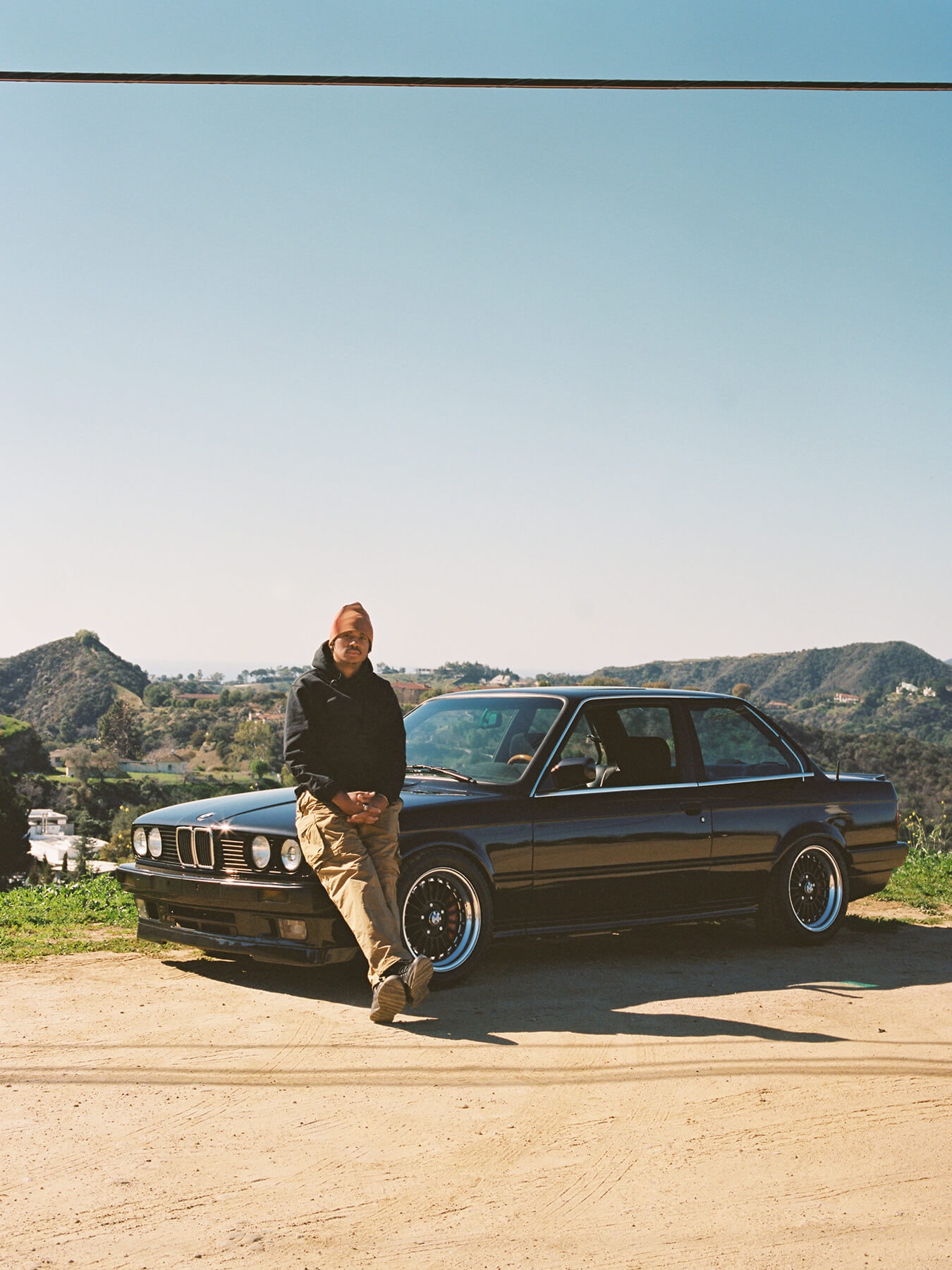 Ishod Wair is about much more than cars, though. Earlier this year, for example, he hit the runway of the late Virgil Abloh's Off White Summer Fall 2022 show during the Paris Fashion Week. The show had attracted some of the biggest names in fashion and beyond, including top-tier celebrities like Naomi Campbell, Serena Williams, Kendall Jenner, Cindy Crawford and Gigi Hadid. To see a professional skateboarder among them, however, was somewhat unusual. To most, the path from skateboarding's rebellious counterculture to the shiny runways of one of the biggest fashion spectacles on earth is simply too far; a clash of cultures and lifestyles that isn't supposed to happen.

Still, it seems oddly fitting for Wair. The 30-year-old New Jersey native has long evolved from the run-of-the-mill skateboarding pro to something else, something more. As one of very few, he now moves effortlessly between handrails and high fashion, making him one to watch if you are to understand the rapid undercurrents that have made street culture a pivotal part of the otherwise so very conservative world of old fashion.
"I began skateboarding when I was eight years old," Wair tells us, as we set out to understand where it all began. "It was just something to do. Not long after, I met a friend, Chris, while skateboarding down the road. He also skated, and that's pretty much how it all started. 20 years later, we're still friends."
Wair reveals that his father at first wanted his son to play basketball over skateboarding. Wair himself, when asked about his early dreams, wanted to become a psychologist or a cook. Skateboarding, he says, was more of an innocent pastime, and he never dreamed to be able to make a living from it.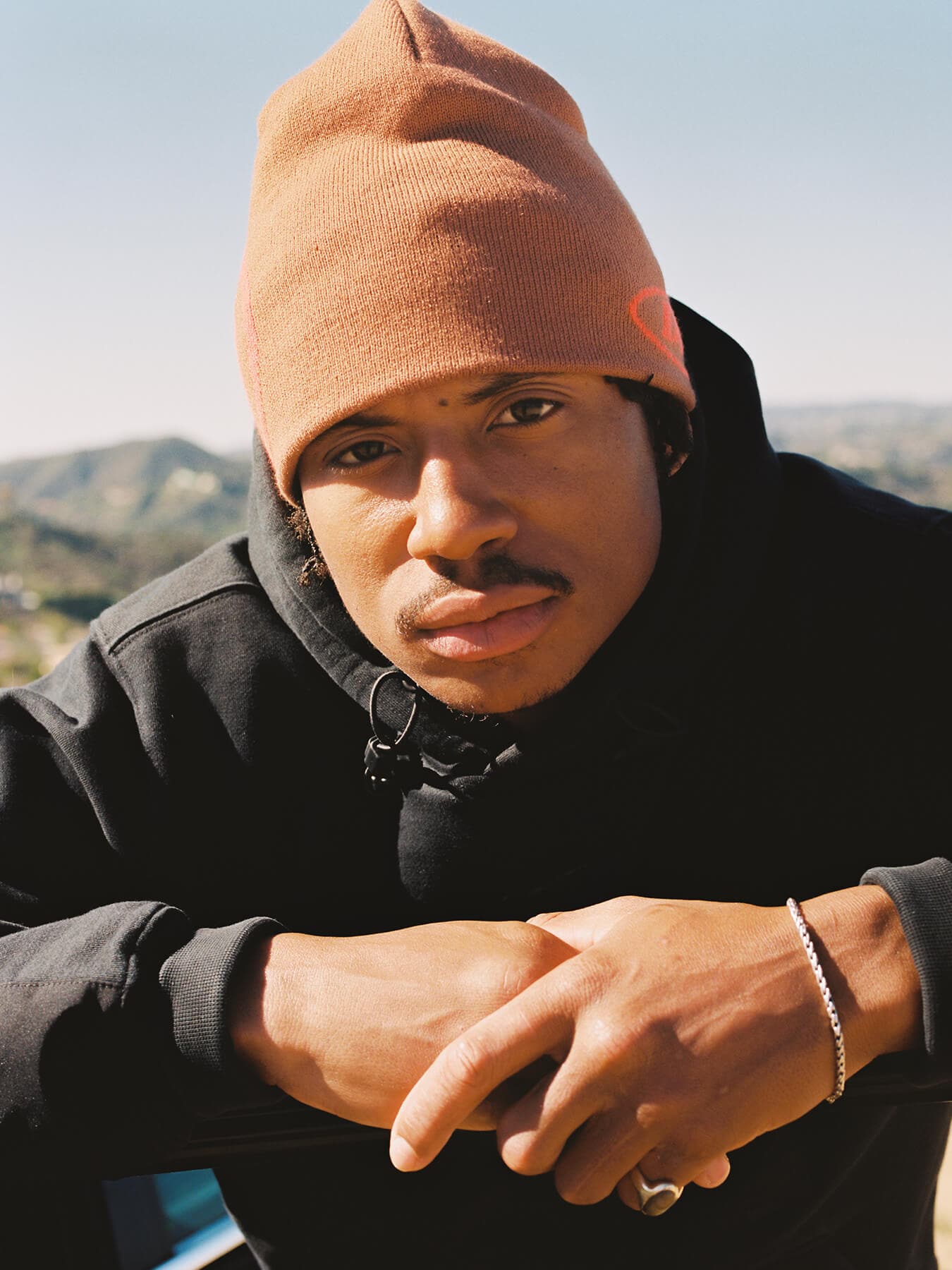 Wair however stuck to the board, and it soon became clear that he had a rare talent. He began entering contests and won his first professional competition at 17. With the win came a check for $100,000 – and a kickstart into a settled professional career.
His success was further cemented in 2013 as he won the coveted title as Thrasher Magazine's Skater of the Year. Almost a decade down the line, and Wair hasn't slowed down. On the contrary, 2022 saw the release of his signature silhouette for Nike Skateboarding, the American giant's skateboarding sub-brand. Releasing your own pro model skateboard shoe is an incredibly rare thing for anyone in skateboarding to achieve; a feat reserved for only the very best and biggest of names.
At the heart of it all, Wair says, is skateboarding's invitation to everyone to be who they are, and nothing more. "What I have always loved about skating, is that it is internal. You can do whatever you want with it. There is no right or wrong, no real structure. It's freedom, and it's all up to you and your interpretation of what's fun. I still love that about skateboarding. It's all up to you."

What I have always loved about skating, is that it is internal. You can do whatever you want with it.
"I wasn't even into cars at first," Wair explains, as we probe him on how his story took him from boards to BMW cars.

"My first car was just really reliable. I got it because my mom thought I should have a car. But then I had to leave it behind when I moved from New Jersey to California. And when you live in L.A., you need to have a car to get around, or you'll be trapped. So, I started to look for a new one."
Realizing he now had freedom of choice for the first time, Wair embarked on his own research to find the car he really wanted. He quickly zoned in on the vintage BMW 3 Series (E30). "I just thought they looked so cool," he says. "These boxy BMW cars – they looked very aesthetically pleasing to me."

Of course, looks matter, but what really tipped the scale was when Wair got a taste of the classic BMW 3 Series' handling, he reveals. "I had never driven a manual before, and I knew nothing about the power," he continues. "Eventually I found my first BMW, a 1990 BMW 325i (➜ Read also: How to read BMW naming conventions), and I realized what it means to actually drive; feeling the gears, the vibrations of the car, and the road beneath you. It's an incredible, almost indescribable feeling to be so connected to something. I was like 'wow, I get it now!'"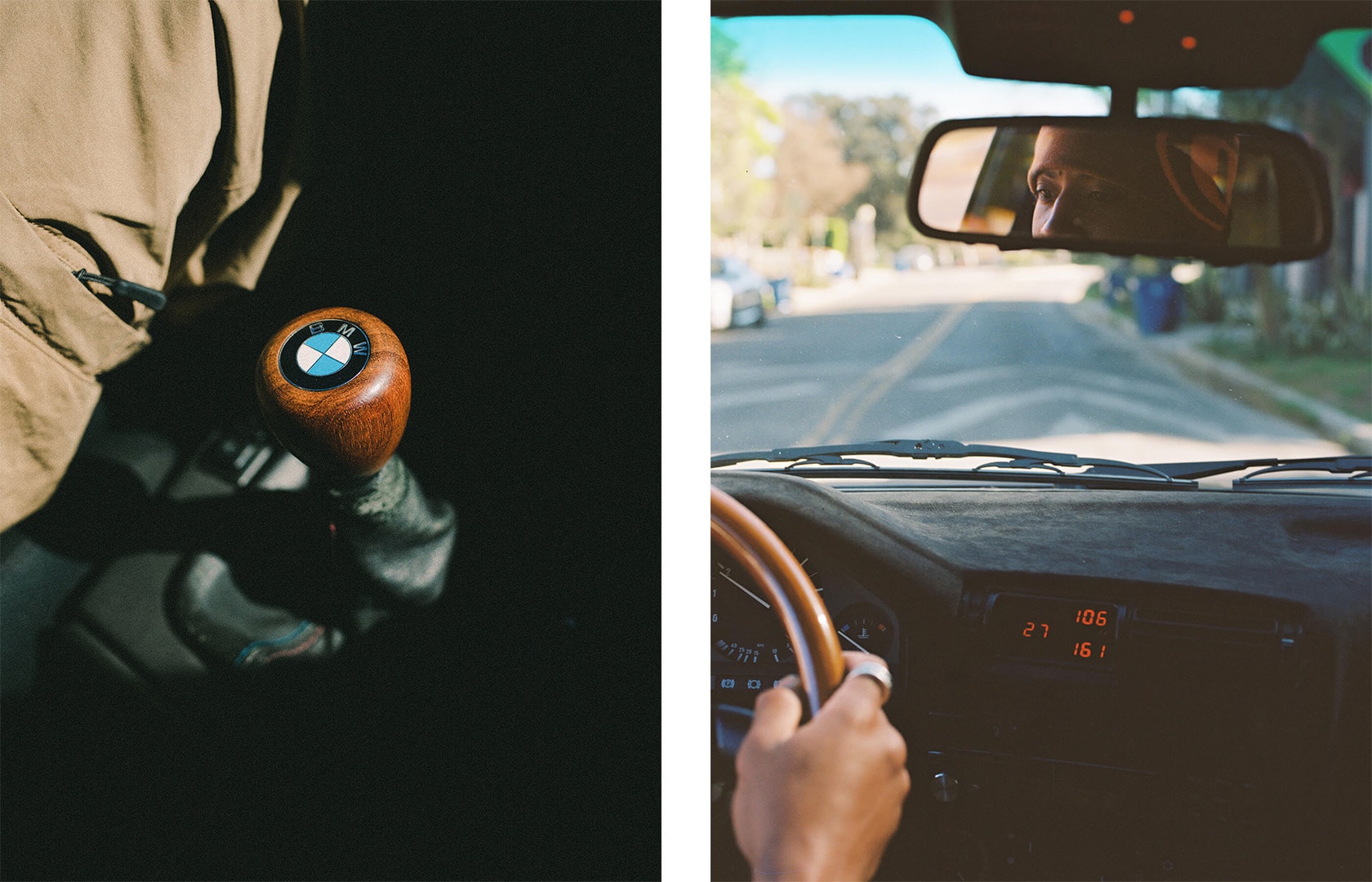 I realized what it means to actually drive; feeling the gears, the vibrations of the car, and the road beneath you. It's an incredible, almost indescribable feeling.
As is often the case with your first car, BMW 325i offered Wair the opportunity to learn, but also moments that will stick with him forever.
"My first BMW memory was basically me being a really bad driver, learning how to drive a manual and getting stuck at traffic lights," he laughs. "But some of my best memories are from driving, too. Like driving alone through a canyon at 4 AM under the moonlight with a big smile on my face, or through the hills of Malibu. I loved every second spent in that car."
Sadly, his joy wouldn't last forever. After having enjoyed the classic BMW 3 Series and increasingly falling in love with it, a single moment of bad luck delivered a heavy blow. Driving down a small road not far from his house one day in late 2021, another driver pulled out in front of him. The mishap caused Wair to "T-bone" the other vehicle, and his beloved BMW 325i was totaled. Dash cam footage absolved Wair of any wrongdoing, but still, his treasured BMW was no more.

Wair was understandably in despair, and what was worse, he was facing a lengthy and potentially very frustrating process of finding a suitable replacement.
But then, there was another twist to Wair's love story with BMW. BMW got wind of the incident and offered to help Wair source a new vehicle and get him back on the road. Wair, of course, was ecstatic.

"I couldn't believe it. It's all I could have ever asked for. I can't even express how happy I was. I still can't really believe it," Wair says.

Soon after, thanks to BMW specialized mechanics at Castro Motorsport – a go-to garage and shop for celebrity BMW fans in Los Angeles – the build was begun. And just a month later, a dazzling, true-to-specs 1991 BMW 318is in Cosmo Black was ready to leave the garage and enter Wair's life. A true collector's dream and a worthy successor to the BMW 325i – and Wair was about to be back behind the wheel.

Back at Wair's home, we reach his garage, as he marvels at the BMW 318is that he can now claim as his. It's clear that he is very, very eager to take it out for a spin.
"BMW cars are drivers' cars. Everything, engine, brakes, suspension, handling – it's all so balanced. I think that's what people like about them," he says. "They're stylish, but they drive so well too. They're powerful and mean, but then they aren't. It's all about balance" (➜ Read also: The BMW concept cars you need to know).

"Am I obsessed?" he asks, as we come towards the end of our visit and get ready to take the BMW 318is into the wild. "I guess I would have to say yes. Because if I could build and have more, I always would."
Soon after, we find ourselves on open roads, feeling the roar of the BMW 318is as we hit the Los Angeles hotspots – Hollywood Boulevard, the Hills, Mulholland Drive… We are a long way from the Paris runways but seeing Wair behind the wheel with a grin from ear to ear and one hand on the steering wheel as he soaks it all in, we suddenly get it. Life imagined like this is there for the taking – and Wair is one of those rare people who knows just where to reach.
Some of my best memories are from driving, too. Like driving alone through a canyon at 4 AM under the moonlight with a big smile on my face.
OBSESSED X BMW is a new series about remarkable people, who all share a single common trait. They are each in their own way die-hard fans of the BMW brand – with their own stories to tell.

Stay tuned for more episodes, coming soon on BMW.COM.
Author: David Barnwell; Photos: Daniel Nguyen; Video: Chad Huff; Christian Bradl