Always stay up to date
Innovative mobility, exciting trends for the future and high RPMs: Subscribe now to get notified of new content.
Subscription successful.
Subscription failed. If you need help follow the link for support.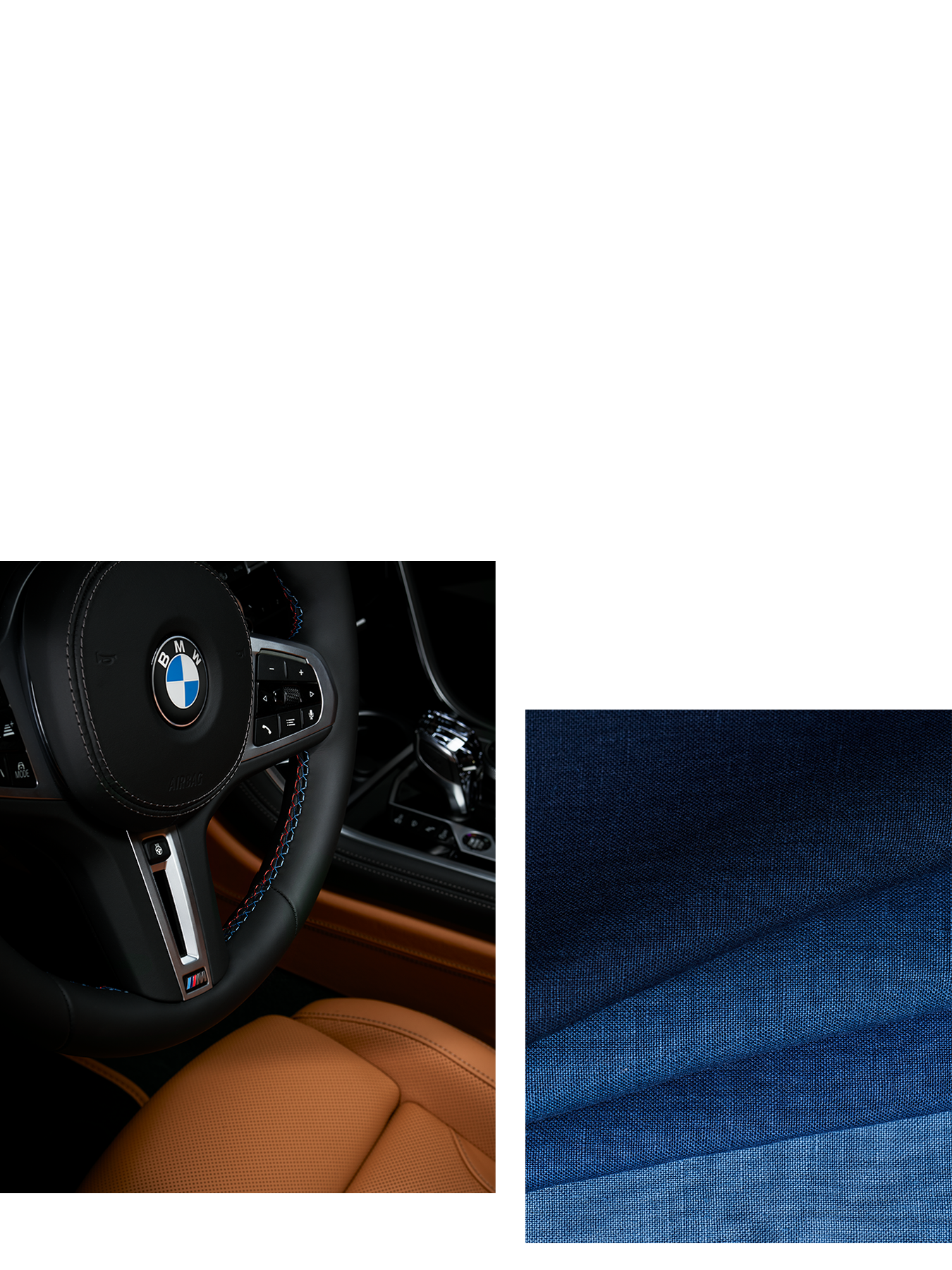 From denim to cord, leather to marble, and wood to cement: Fabrics and materials define our day-to-day lives. Although they blend into our lives discreetly, their influence on how we feel each day is enormous. We are surrounded by textures – from the wooden chair we are sitting on to the open-pored leather couch against our skin and the stone tiles under our feet. Fabrics and materials contribute significantly to our well-being and have a power that you don't see at first glance.
Having a constant personal comfort zone in an ever-changing world that makes us feel at home and gives us a sense of inner peace – that's one aspect of modern luxury. This is precisely the magical feeling of well-being that the interplay of different fabrics and textures create. Whether this concerns clothing, the interior features of a car, or one's own home, it's the small details that make the difference. The same goes for the design of the BMW cockpit (➜ Read also: Innovation in the BMW interior). Until now, the needs of the driver have always been the focus, with the driver-oriented design of the cockpit setting the direction.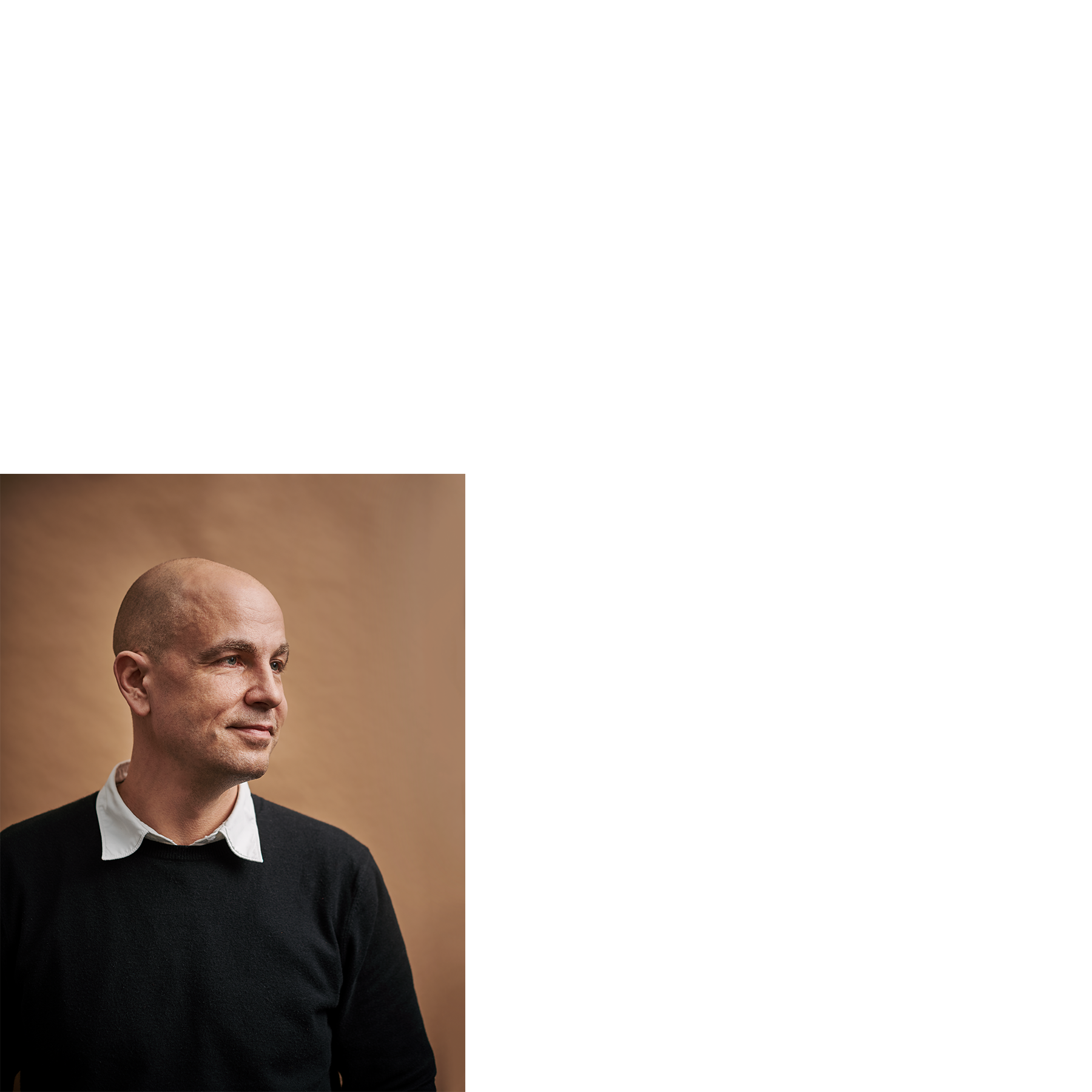 When looking for inspiration for the design of the BMW interior, such as in the BMW 8 Series, there were strong parallels with interior design and fashion, reveals Marc-Dino Meermann, Colour and Trim Designer BMW M. "When coming up with new ideas for the BMW interior design, we try to tap into the zeitgeist. We are inspired by architecture, interior design, furniture design, fashion, and leisure clothing. We also always look towards the future and work in particular on using high-quality leather alternatives and recycled materials in an elegant and sustainable way."
From raw materials to mobile comfort zones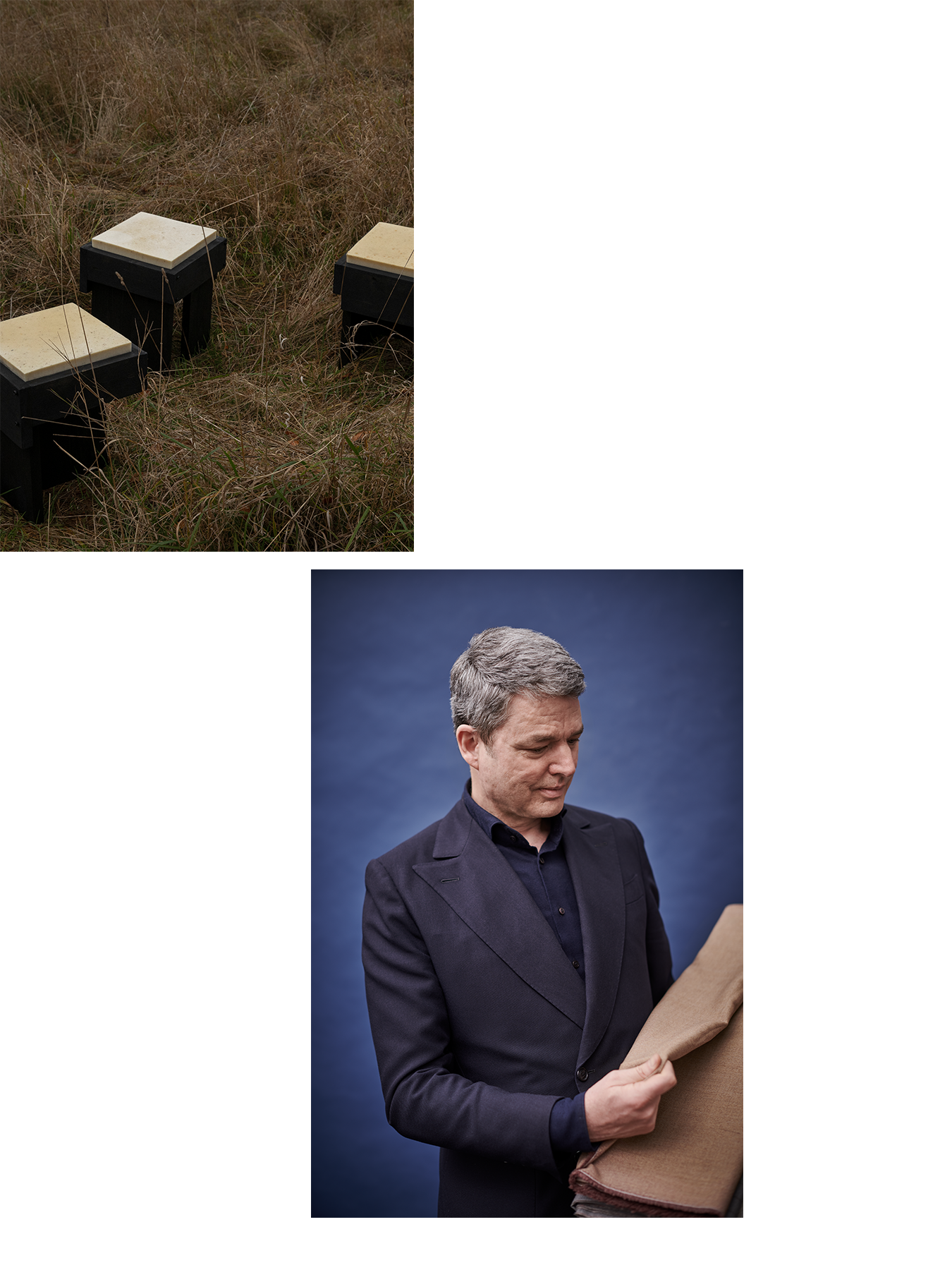 Touch, feel, stroke, fold, cut, wrap: Bonnie Hvillum and Detlev Diehm engage with the magic of fabrics and materials every day. Hvillum has a passion for researching and handling natural and sustainable raw materials, which she then transforms into drafts for interior design and fashion. It was for this purpose that the creative Dane established her Natural Material Studio in Copenhagen Hvillum enters into partnerships with other creatives from the interior design or fashion industry with the idea of challenging people's perception of what materials really are and what they can become.
One example is OFFSET, a collection of sustainable, sculptural stools designed by Natural Material Studio together with furniture designer Sofia Witterslev and exhibited at the 2021 New York Design Week. The stools are made from biodegradable mattress foam, B foam and Douglas fir offcuts from Dinesen. Her work is like an adventure playground: "As a researcher and inventor, I am always learning new things – that's what's magical about materials and fabrics for me. I have always been a very observant, sensory, and tactile person."

Diehm shares her view. The Munich-based bespoke tailor has been intensifying his relationship with fabrics for well over 30 years; for him, they are sensual experiences that he likes to compare with one of his other passions – fine wine. "Like wine, fabrics have a texture, expressiveness, and history. Their origins give them their special character. In the same way, there is also a wide range, from mass-produced goods to Grosses Gewächs and collector's items. For me, the magic lies in the fact that I don't just touch the fabrics and finished garments – I can also experience them with all my senses."
BMW interior: the art of positioning and accentuation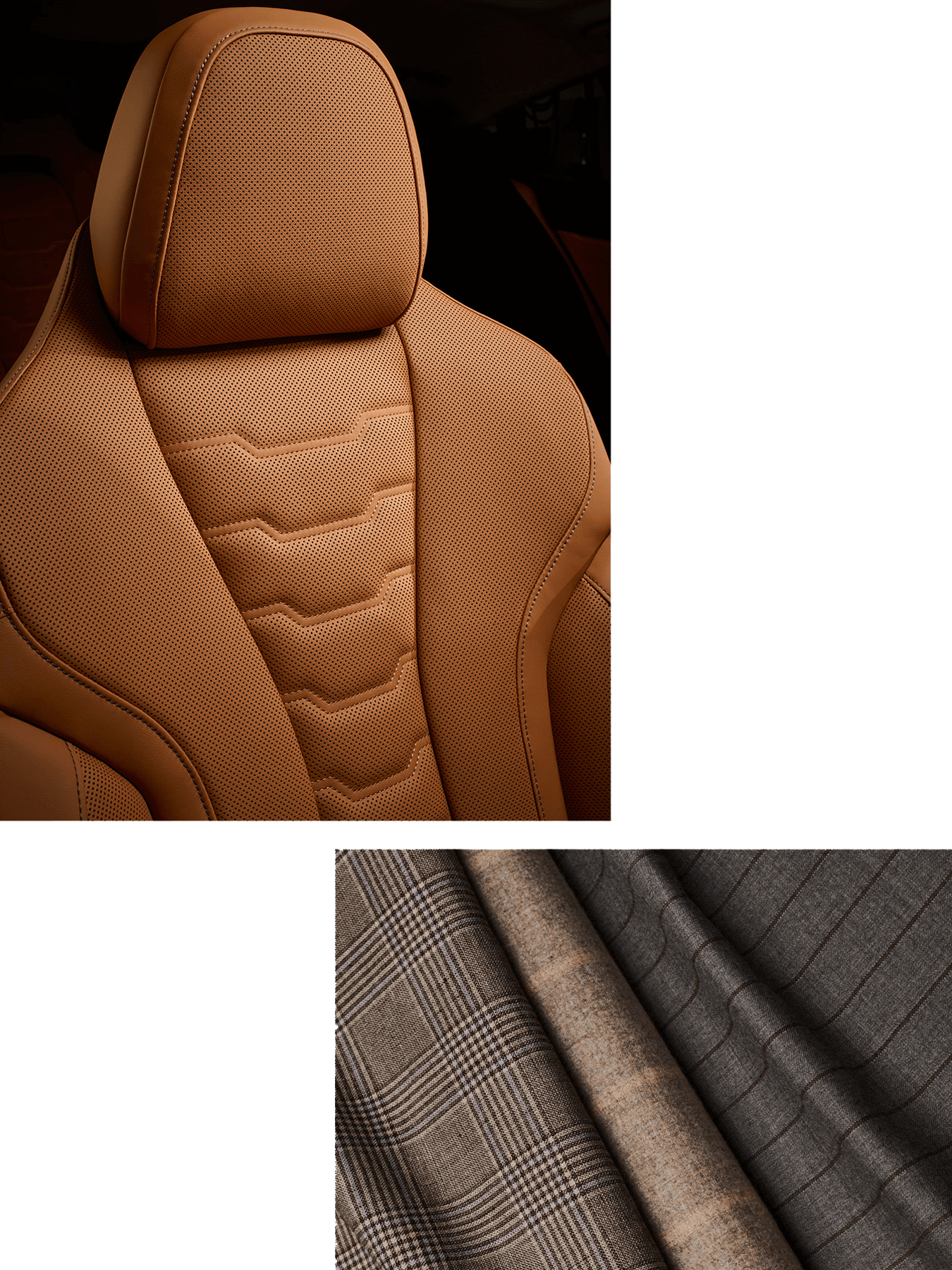 This experience is also at the heart of designing the BMW interior. Alongside leather as the central design element in the BMW 8 Series, materials such as Alcantara fabric, aluminum, Fineline wood, Piano Finish, and carbon are used. For Meermann, luxury in the car's interior is a combination of feel and workmanship. "Whether we are dealing with open-pored leather, an exclusive look, or interior trims made from real wood, the aim is to transform the vehicle into an elegant experience."
A high level of sophistication, exhibited by the maximum refinement of the basic products, leads to value. In this vein, the fine-pored, full-grain Merino leather gains the precisely balanced quality between processing depth and comfort through tumbling. Of course, this material can be customized to be even more luxurious. "As part of the finishing process, we can also imprint or perforate the leather, add special stitching or quilting, or dye it in two colors."

The way in which individual details such as these can really accentuate the multifaceted nature of the fabrics is what bespoke tailor Diehm finds fascinating about his métier. Much like a vehicle designer, he has control over the final design of a suit starting from the first pinprick. When he passes his hand over his fabric samples, he instantly recognizes the quality as well as the differences between the materials. The crepe-like surface of a light seersucker fabric with smooth and gathered strips feels completely different from a finely woven, velvety cashmere, or an elegant yet durable Italian linen.
From a distance, many fabrics appear to be all one color – yet on closer inspection the refined marbling, which is created by the fine patterns made by two alternating threads, is revealed. By using different linings, embroidered initials, or buttons threaded with contrasting yarn, Diehm can refine the effect of the material itself.
In turn, luxury in a car is not solely defined by the use of such high-quality materials, but also by their positioning. "The full-leather interior is a defining feature in luxury vehicles such as those of the BMW 8 Series. The speaker covers, accent trims, door panels, dashboard, and seat trims are lined with genuine leather, and even the floor mats have leather edging. The essence of luxury also lies in the things you don't see at first glance." The accentuation and the choice of decorative elements creates a characteristic sense of space. "You can have a great deal of influence on how the occupants perceive the BMW interior. Dark colors or carbon (➜ Read also: Carbon in automotive engineering) create the impression of a cave – perfect for a sports car. Colors like the cognac of the full-leather interior in the BMW 8 Series and the elegant use of decorative covers transform the luxury sedan into a modern, luxurious loft."
Discovering new materials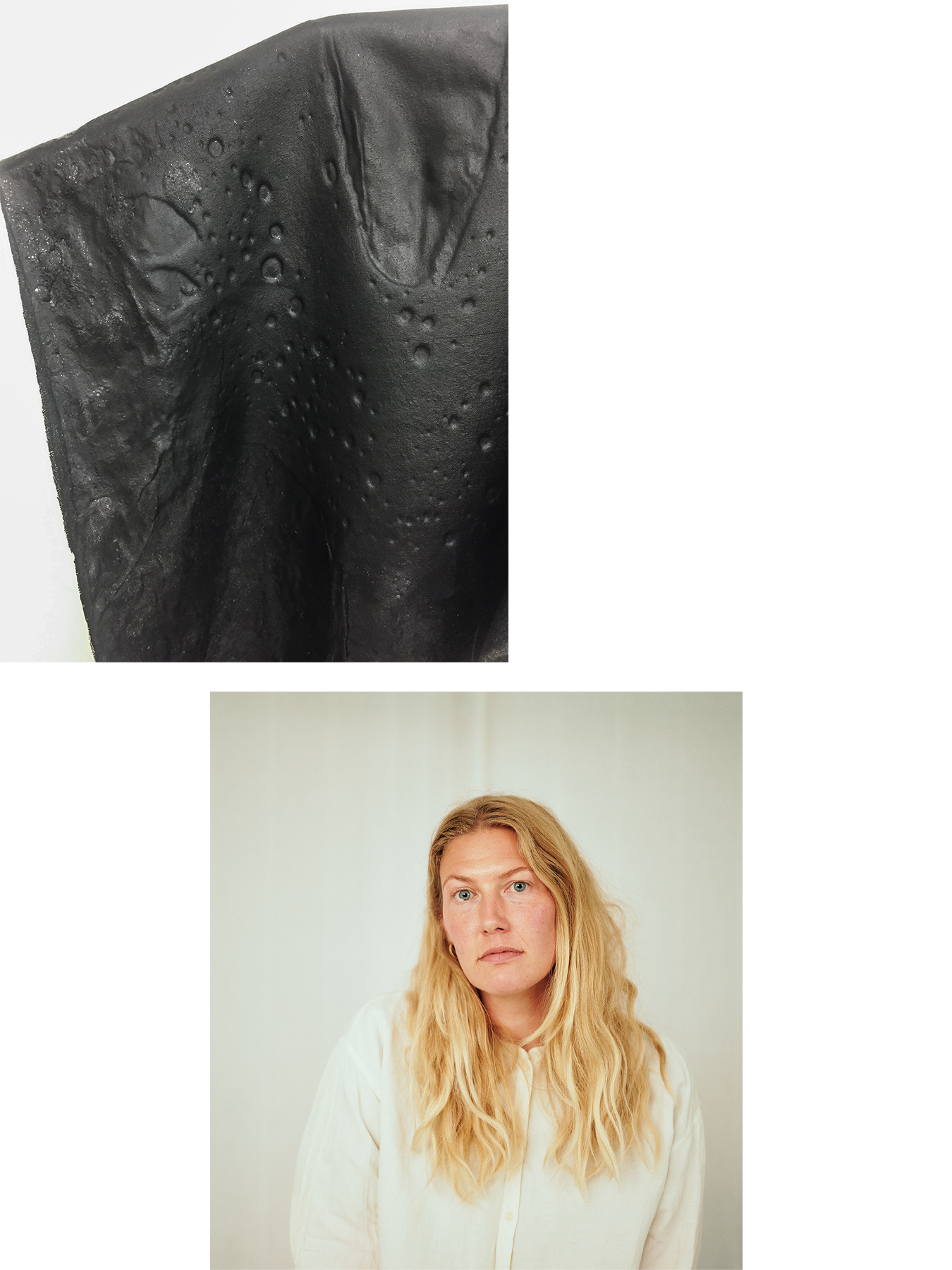 The term "luxury" is also changing. Now more than ever, modern luxury represents not only taking the time for emotional experiences, but also owning high-quality items that don't come into conflict with nature (➜ Read also: How BMW protects the environment). This guiding principle will also be followed in the future when selecting the materials to use, explains Meermann: "Luxury is increasingly influenced by sustainability, and we want to make that perceptible in the vehicle. In the car interior, many things that were traditionally a sign of value will change."
BMW Group is also underscoring its sustainable responsibility with regard to its use of leather by joining the Leather Working Group, whose aim is to safeguard uniform environmental and social standards for the global leather supply chains and to certify the manufacturers, as is the case for the BMW iX. Here, a natural leather has been used, which has been tanned in a particularly environmentally friendly way using olive leaf extract. In addition, the BMW Group already offers leather-free alternatives such as textile interiors, Alcantara, and Sensatec. With an eye to sustainability, resource-friendly leather alternatives are also being researched, including Deserttex – made from cactus fibers – and the long-lasting and fully recyclable plant-based Mirum from the start-up Natural Fiber Welding, in which BMW i Ventures has had a stake since 2021.
This is a vision that also drives Bonnie Hvillum every day. The creative Dane, who has a master's in interaction design, follows the principles of circular design in her concepts, just like the BMW Group (➜ Read also: Circularity at BMW) – reuse, recycle, renew, and rethink. The relationship to nature is at the heart of what Hvillum does: "I design interactive user experiences with a playful yet visionary approach. This makes it possible for me to create experiences that both give an insight into the resources available in nature and the creative way we can use them." Topics such as sustainability (➜ Read also: Consider the end from the start), reuse, and reduction (or "upcycling") shape the ideas of new designs, from furniture to fashion collections – sustainable thinking you can touch.
A balancing act between aesthetics and comfort
Meermann, Hvillum and Diehm are in agreement: Fabrics are omnipresent in our daily lives – but the real magic only happens when aesthetics and comfort are evenly balanced. Just like the designers of the BMW interior, Diehm ensures there is a balance between having as few interruptions as possible in the use of a material and adding flourishes. "I cut the material as little as possible, so that its flow is as continuous as possible. True elegance is the product of a balancing act between discipline and looseness."
Nowadays, however, there is an increasing need to think of tomorrow today, and to employ exciting new materials. Most people wouldn't think of pine needles if they were to visualize luxury, comfort, or ideal seating. Bonnie Hvillum wants to change that. Her fascination for honest, raw, and organic materials has led the resourceful Dane developing fashion from more than just seaweed extract or a foam with beeswax. "At the moment I am researching a bio-based leather made with pine needles. It's a strong fiber that we are not yet using, and I really see potential and many applications here."
Resources and materials are not only the daily bread for the car designer, material researcher, and bespoke tailor, but also the stuff of their dreams, with which they will form their ideas and continue to create exciting designs. And that is an aspect of real luxury.
Author: Markus Löblein; Art: Verena Aichinger, Madita O'Sullivan; Photos: Felix Brandl, Jens Utzt