Always stay up to date
Innovative mobility, exciting trends for the future and high RPMs: Subscribe now to get notified of new content.
Subscription successful.
Subscription failed. If you need help follow the link for support.
Magdalena Lippenberger works in sustainability in production at the BMW Group. She believes that the BMW iFACTORY concept could best represent her vision for future production:
"Here, we really have three focus points, which are lean, green, and digital."

It means following a very efficient, standardized, and at the same time flexible process while using renewable, green energy and making the most of the opportunities offered by digitization. 

Imagine a future where all vehicles are green and transformable: Welcome to Frank Hansen's vision for tomorrow's mobility. Hansen works in corporate strategy for sustainability and mobility at the BMW Group. He sees the potential of the range of products from the BMW Group and how they can contribute to more sustainable urban mobility. From the BMW iX to the also electric BMW Vision AMBY, which has bike-like characteristics in the city and transforms into an enduro-like motorcycle for longer rides. In his vision, tomorrow's greenest car will inherit some of the key features of today's BMW Group vehicles:
"A purpose-built urban vehicle with very small footprint and fully electric drive."
Maik Schwalm, senior project manager in circular economy and sustainability at the BMW Group, outlines his vision not only with a focus on the greenest car, but also on future cities that will become more livable thanks to more plants and green spaces. 
"A city where you can hopefully get to your destination in a shorter time and enjoy your quality of life more than today."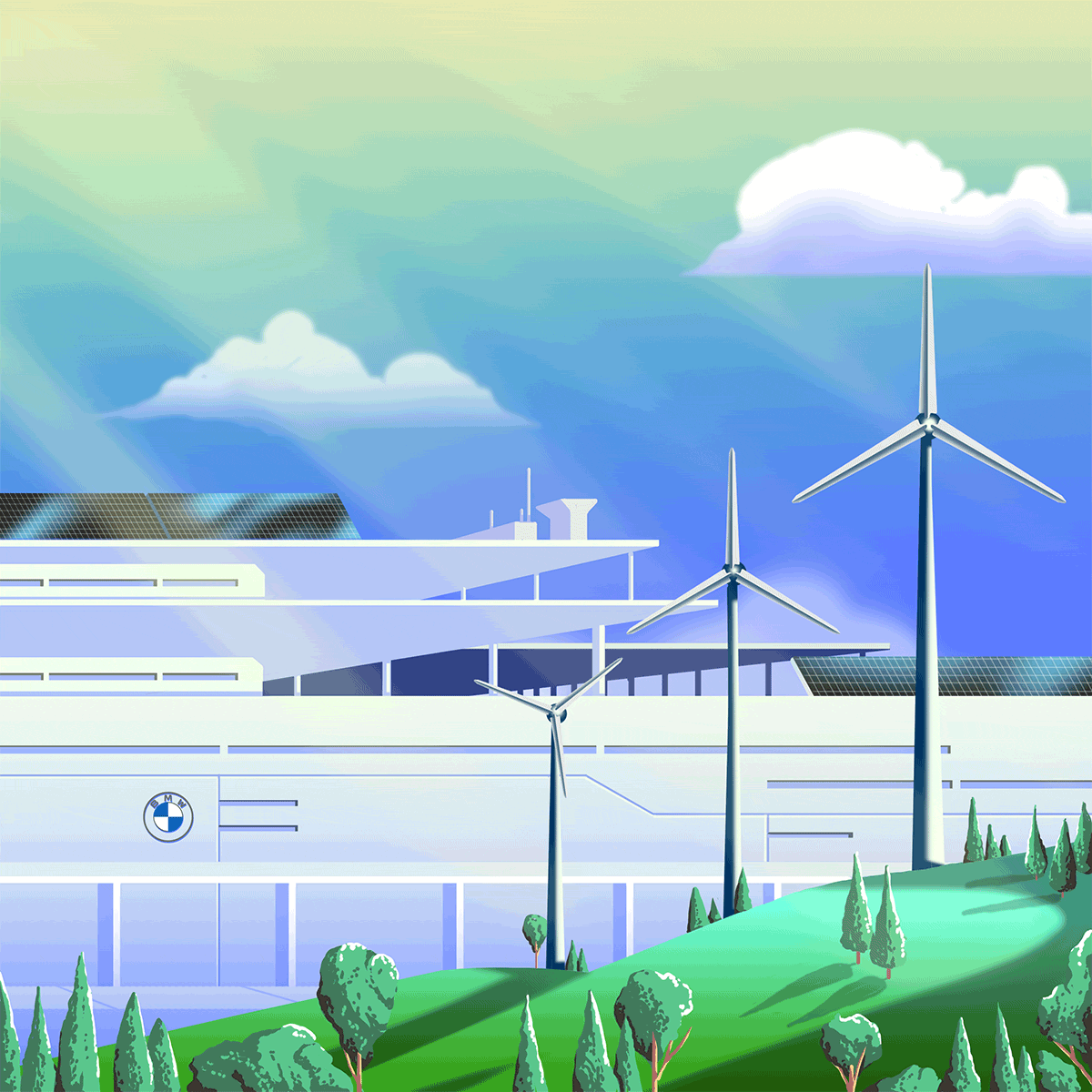 To keep our planet livable, Alexander Schuell, head of the BMW Group recycling and dismantling center Unterschleißheim, Germany, sees reducing energy consumption as a crucial part of his vision of the greenest car.

"To consume as little energy as possible and use as much circular material as possible in order to build a car."
With a more radical sustainable approach, Daniela Bohlinger, head of sustainability in Design at the BMW Group, believes it is time to rethink the BMW i Vision Circular and take it to the next level. In her vision, the greenest car will be created where luxury and brand meet the circular economy. A car with a purpose-driven design, using more natural materials with zero impact.
"So, if I were to do the i Vision Circular again, I would be probably more radical in reduction, in simplicity, and more related to natural resources."
Trying and find answers to what the future might hold is deeply rooted in human nature. Looking at the challenges facing our planet today underlines the need to develop new ideas for a more sustainable future (➜ Read also: A cue for the future of mobility). With the goal of making the most environmentally friendly electric car, it is essential for the BMW Group and its employees to imagine a world where the things we know today could be different.
CHASING THE GREENEST CAR
Listen to the BMW original podcast "CHASING THE GREENEST CAR" for a deeper dive into the BMW Group sustainability topics, challenges, and efforts.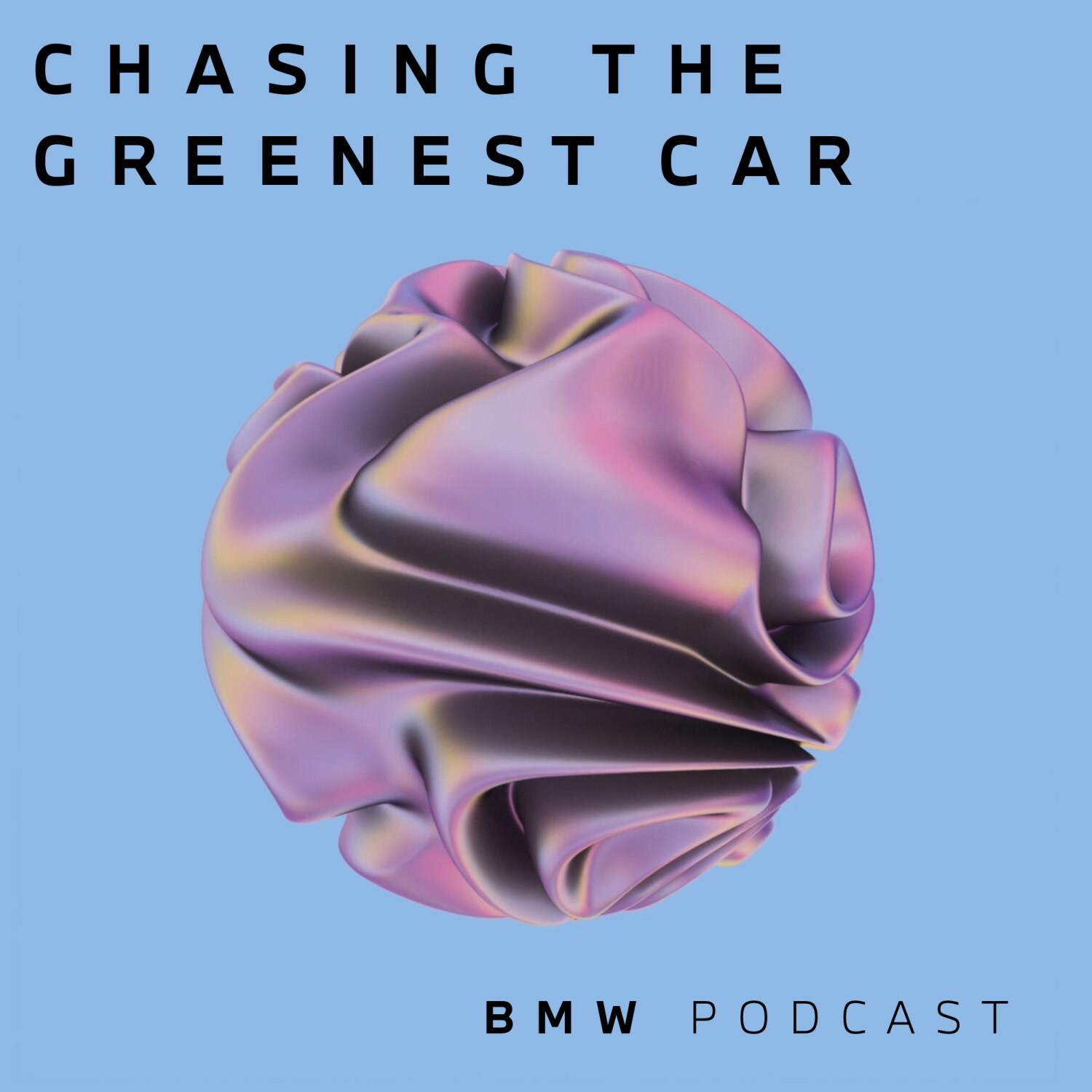 Author: Narges Derakhshan; Art: Verena Aichinger, Madita O'Sullivan; Illustrations: Glenn Harvey