POWER IN ITS MOST ELEGANT FORM.
THE HIGHLIGHTS OF THE BMW M760Li xDRIVE SEDAN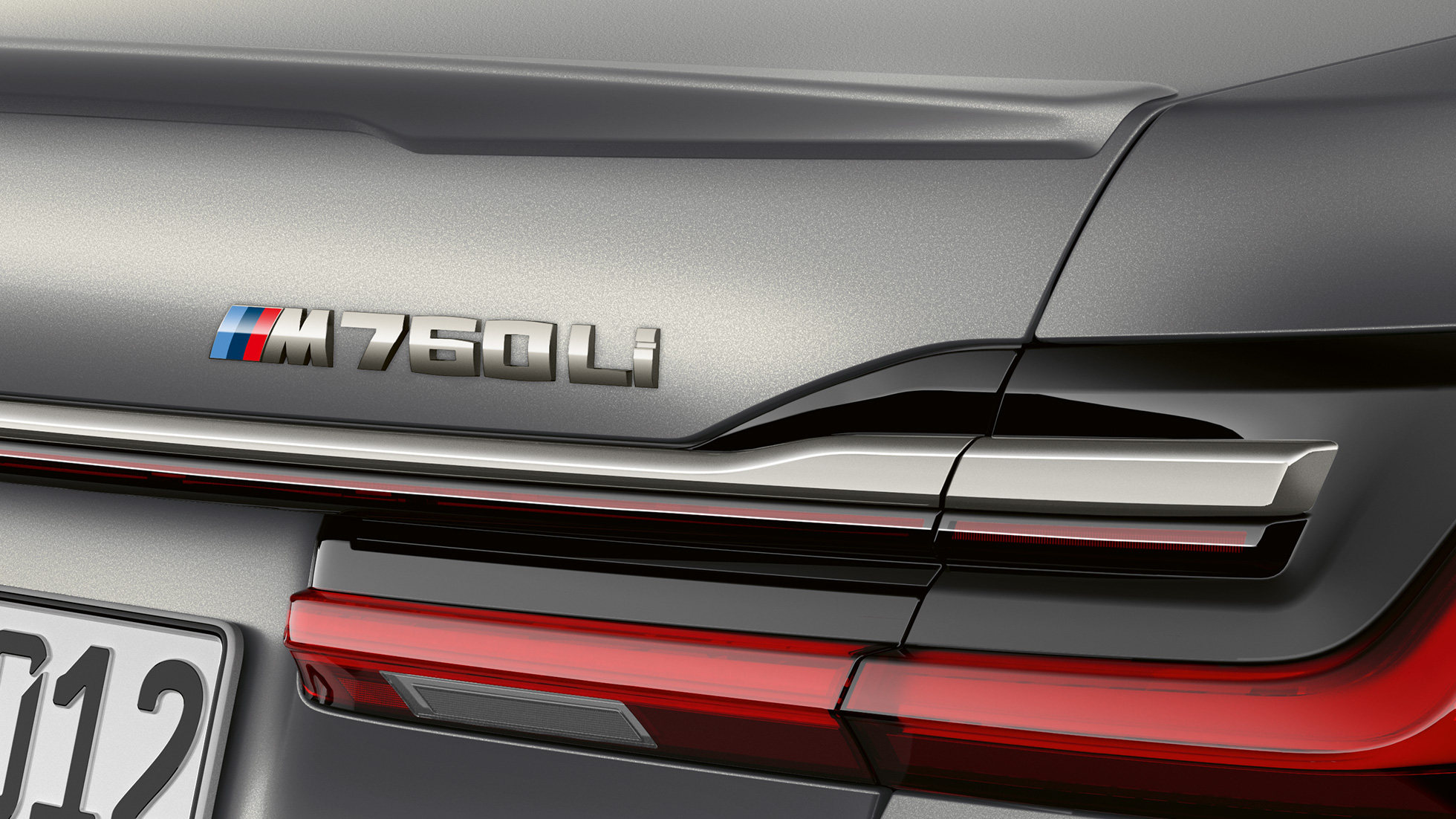 12 CYLINDERS
THE BMW M TWIN POWER TURBO 12-CYLINDER PETROL ENGINE
This engine sets standards within its vehicle segment. The M TwinPower Turbo 12-cylinder petrol engine combines impressive power with a level of thrust maintained up into the maximum rev ranges.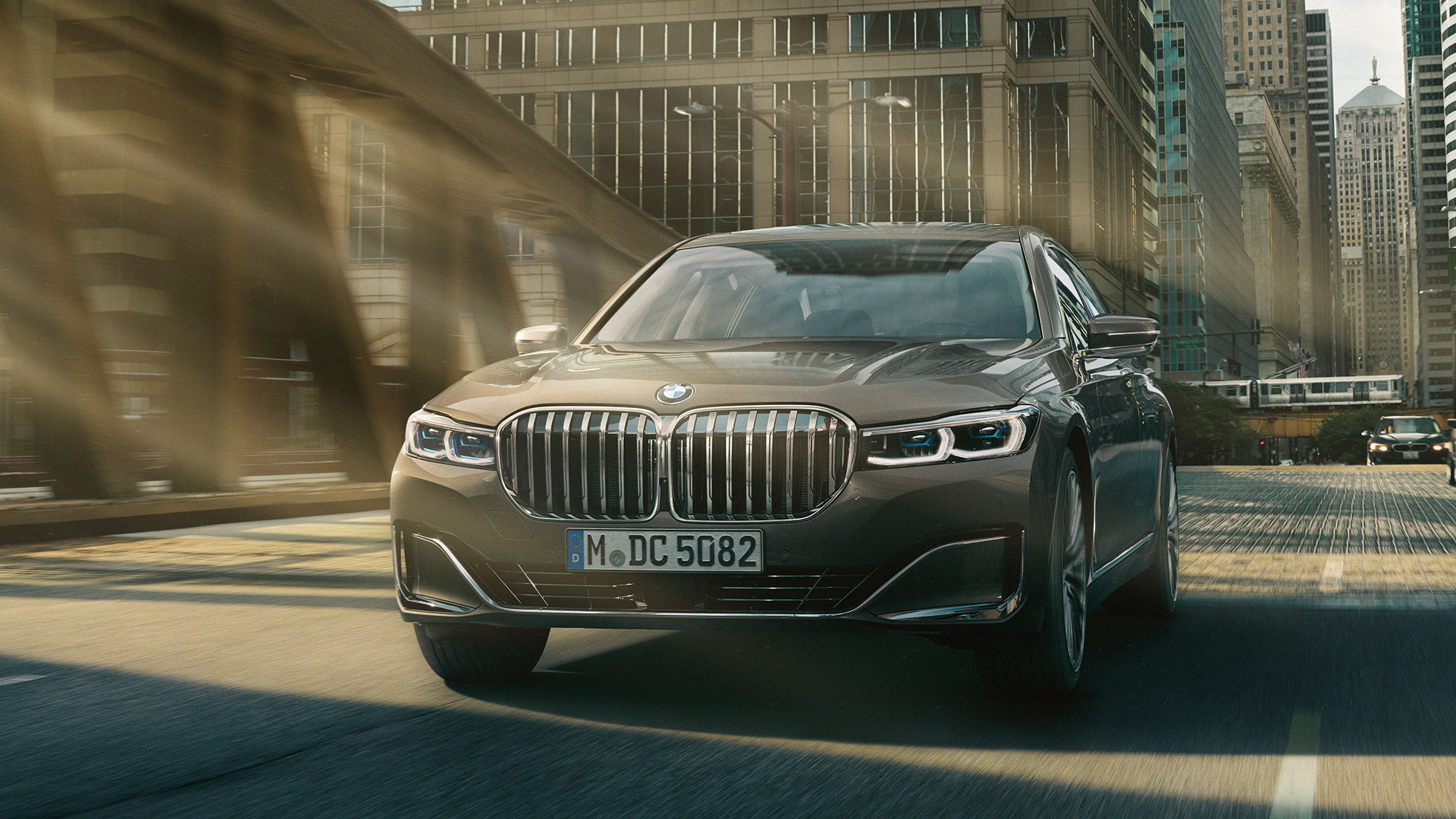 ELEGANCE. BROUGHT TO THE ROAD
THE DRIVING DYNAMICS OF THE BMW M760Li xDRIVE SEDAN
Dynamics and agility in their purest form: BMW suspension components perfectly tuned to each other ensure precise handling and optimum traction.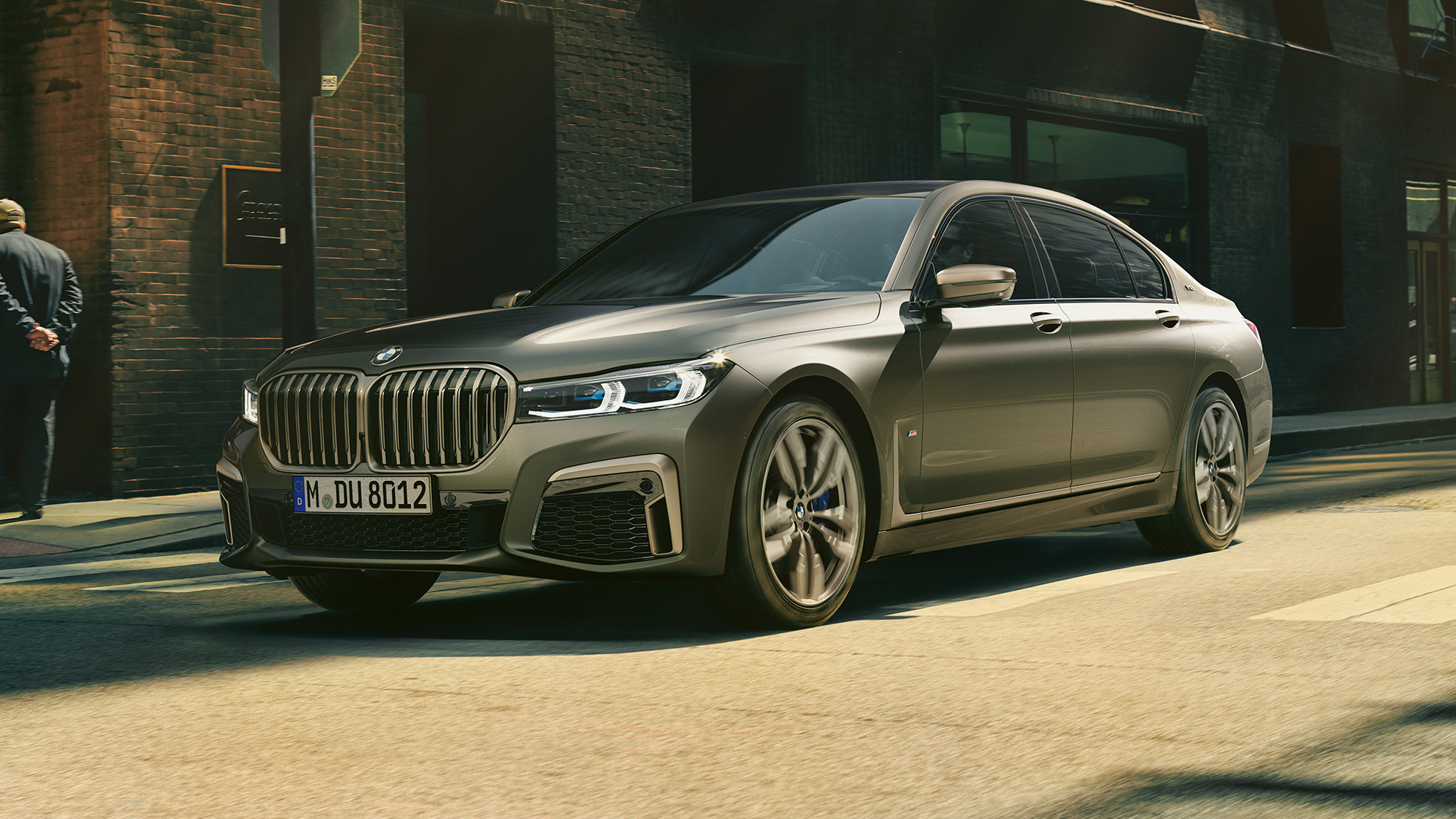 AESTHETICS. FOR VISIONARIES
THE EXTERIOR DESIGN OF THE BMW M760Li xDRIVE SEDAN
Dynamic proportions, precise lines and sculptured surfaces: The BMW M760Li xDrive Sedan shows typical BMW design in its most elegant form.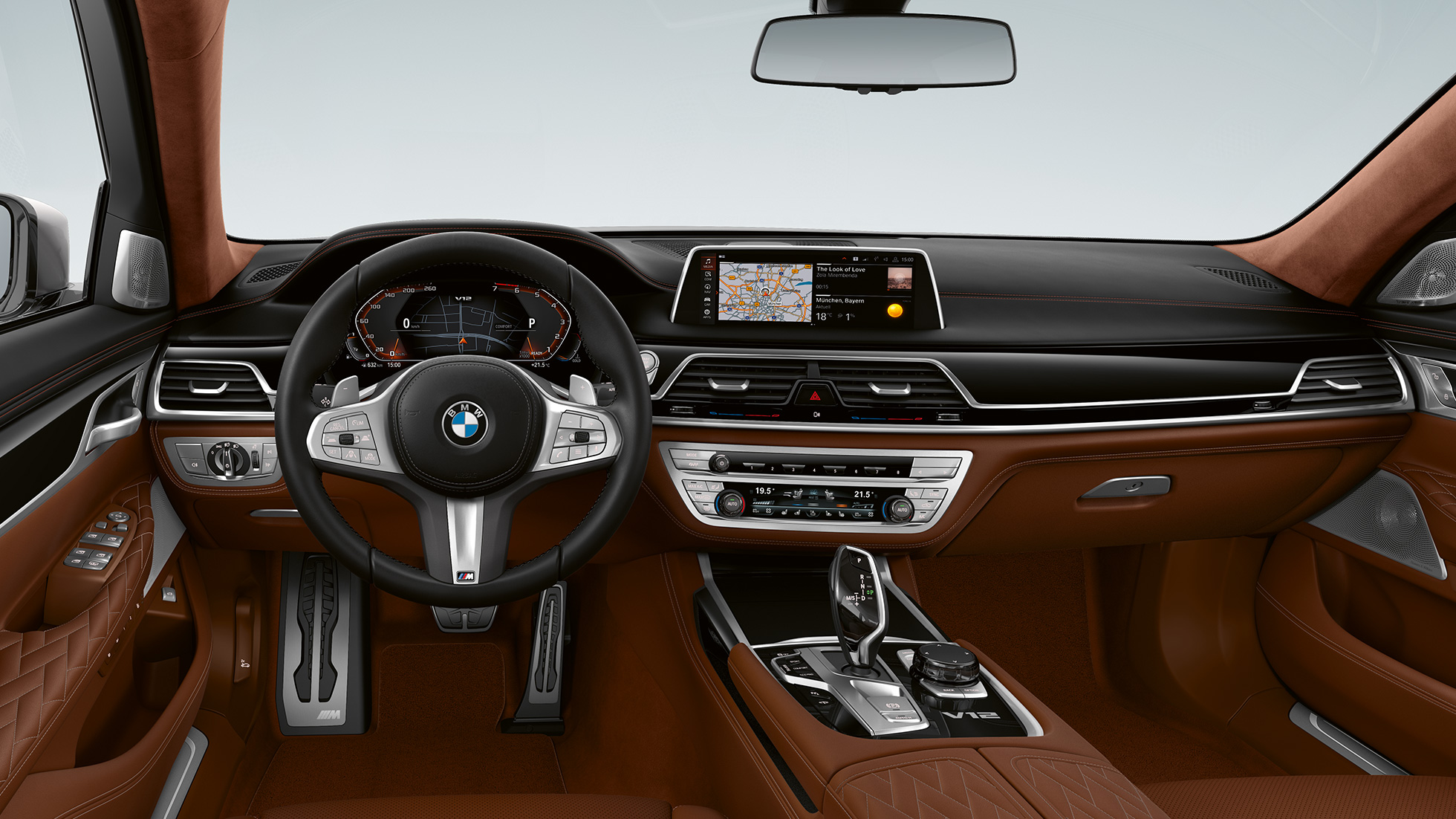 REFINEMENT
THE INTERIOR DESIGN OF THE BMW M760Li xDRIVE SEDAN
Whichever seat you occupy in the BMW M760Li xDrive Sedan, you feel the contemporary and future-orientated atmosphere of luxurious wellbeing.
HEAD OF PERFORMANCE
THE DESIGN OF THE BMW M760Li xDRIVE SEDAN
Our supreme aspiration: to surpass our own benchmarks. And the all-new BMW M760Li xDrive Sedan with the mighty V12 engine is simply created to achieve this. In combination with the M Sport package as well as exclusive design elements in Cerium Grey, it demonstrates an independent design language that shifts the focus onto the passion for dynamics. At the very first glance, the impressive air inlets steer the viewer's gaze to the broad, powerful front apron. The result is an exceptional presence that continues along the exclusive light-alloy wheels, via the mirror caps in Cerium Grey and the V12 lettering on the c-pillar to the unique exhaust pipe finishers at the rear.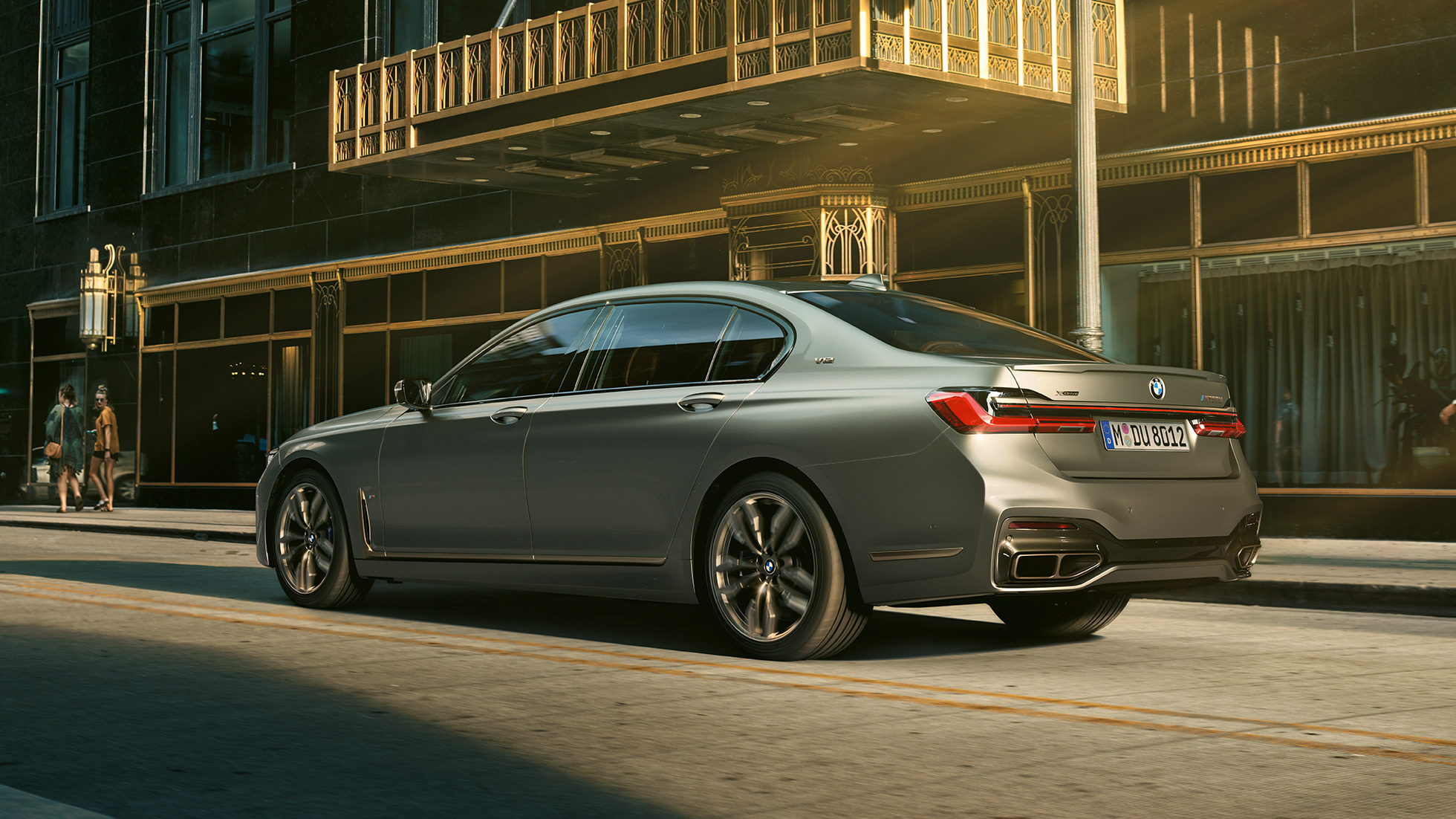 BMW M760Li xDRIVE WITH V12 ENGINE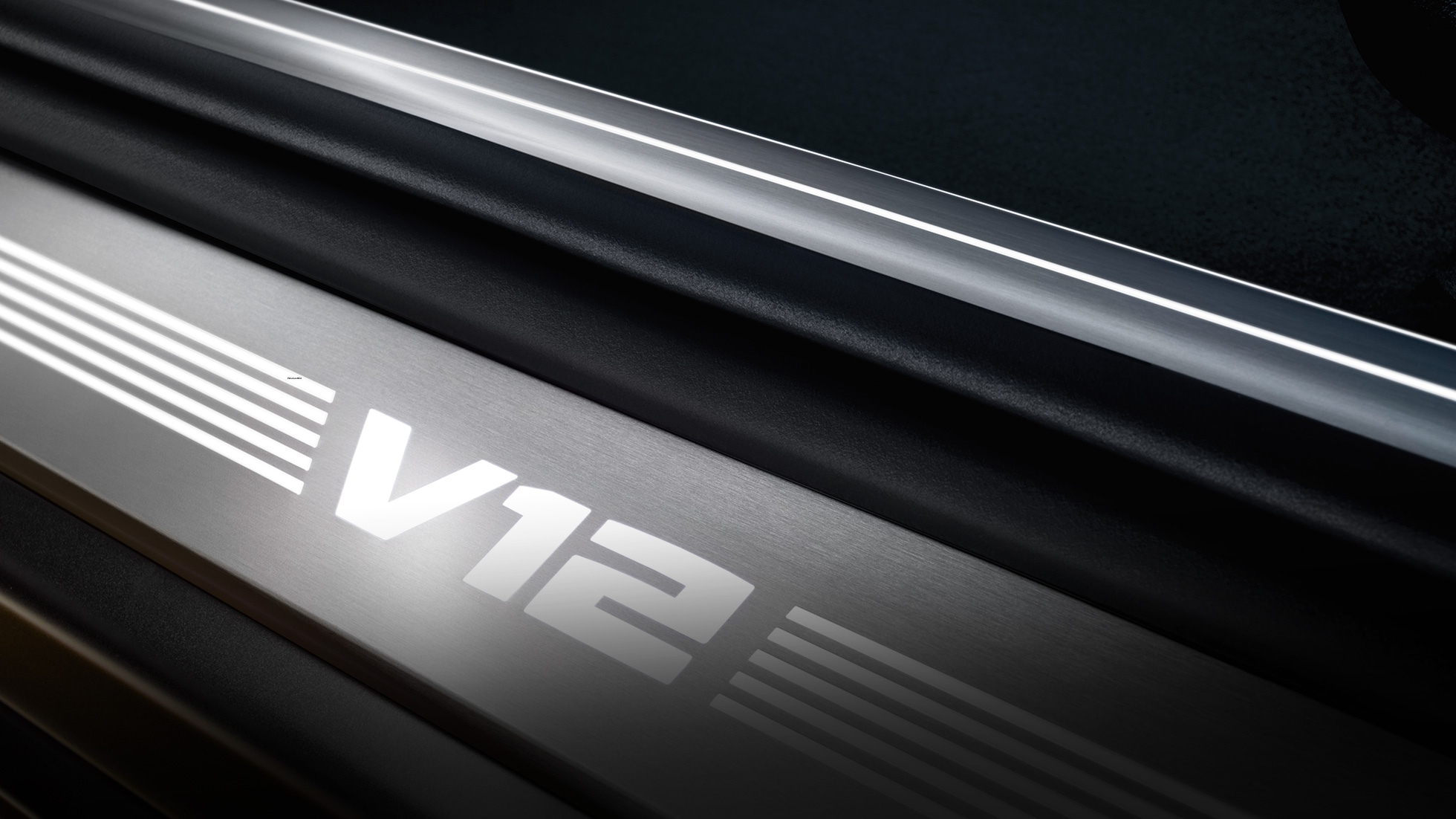 BMW ENTRY SILL WITH V12 LETTERING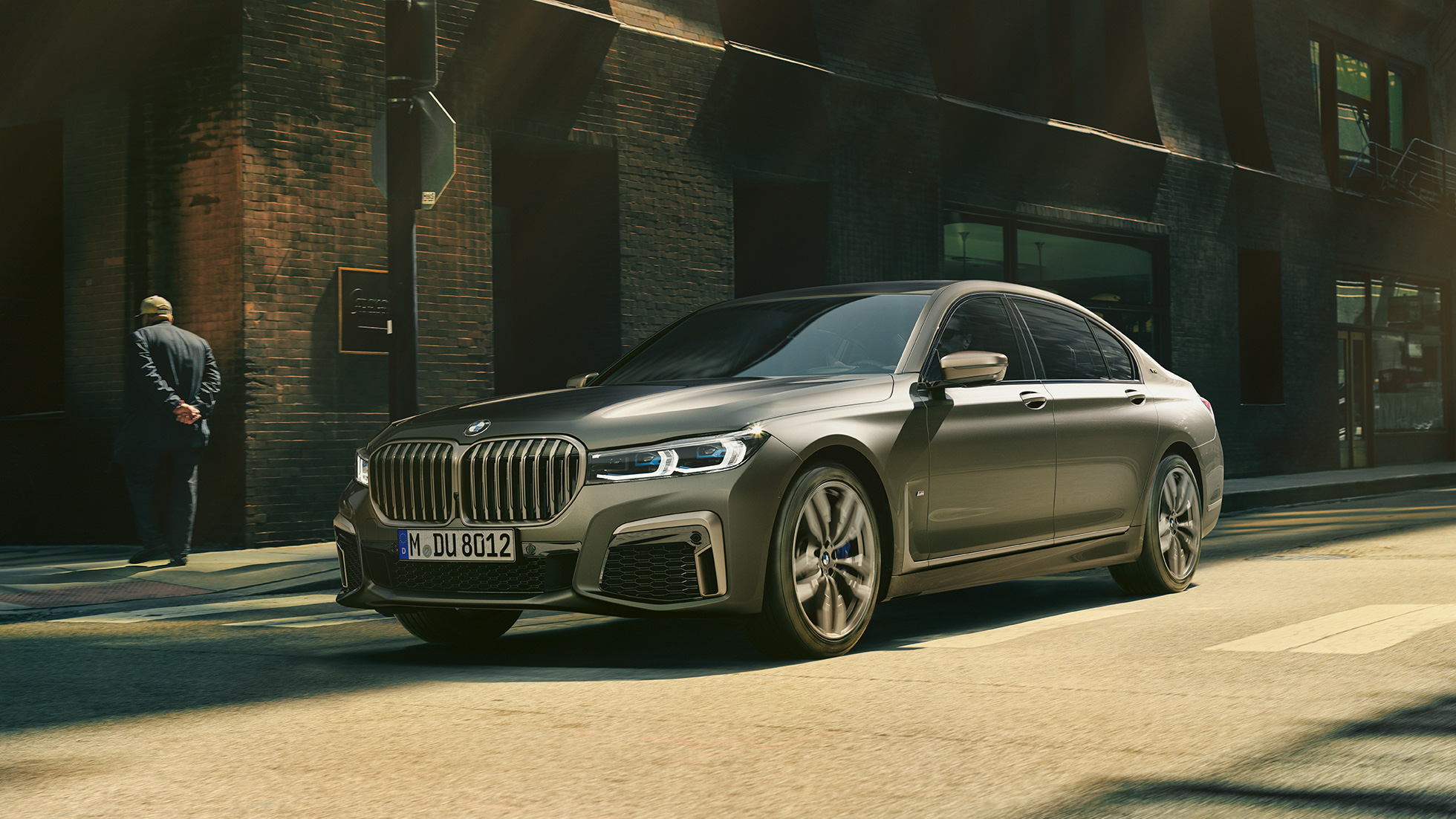 BMW M760Li xDRIVE WITH V12 ENGINE