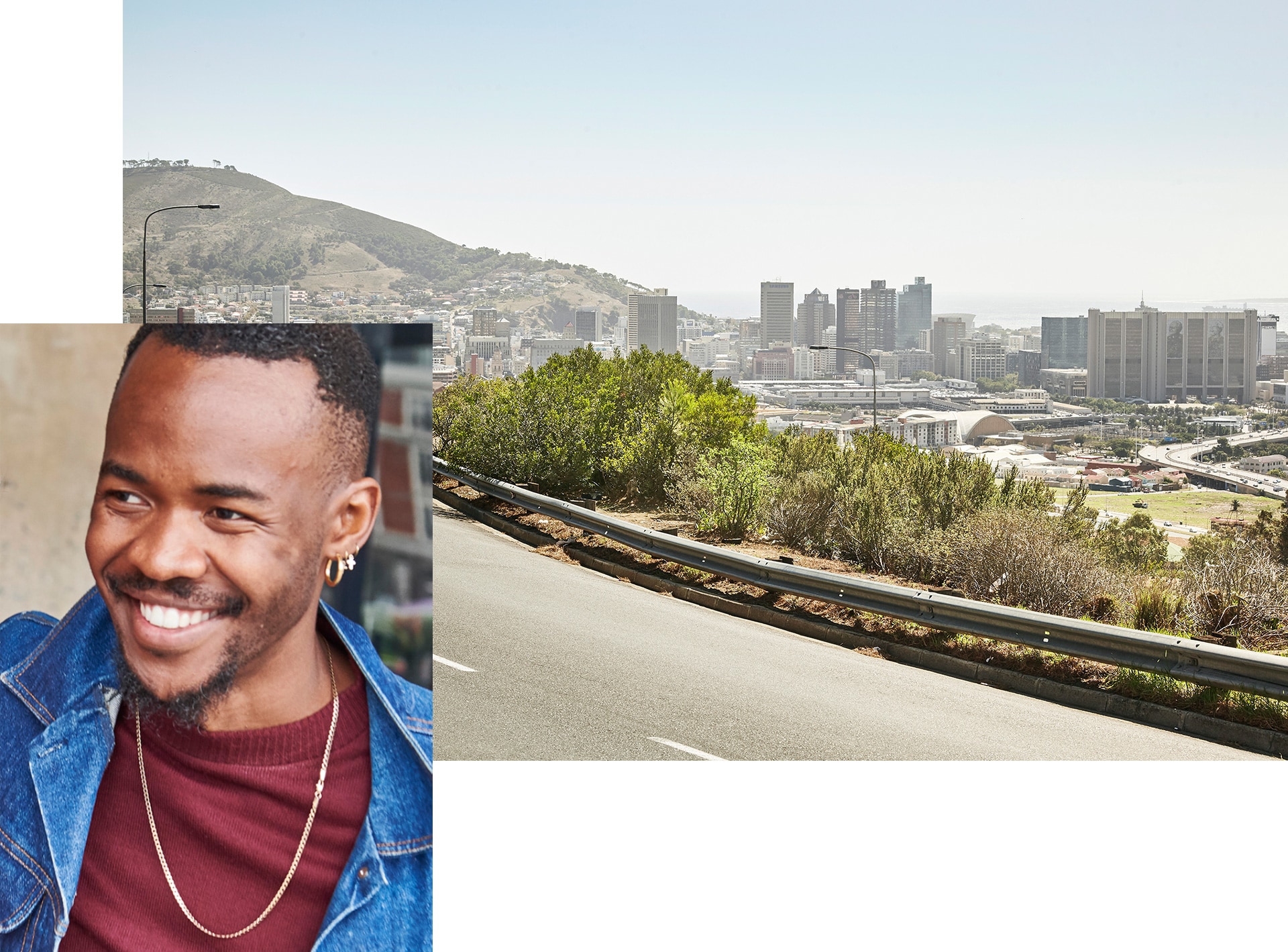 I want to contribute to South Africa's transformation – into a country that celebrates creativity and art.
Lukhanyo Mdingi himself is one of the most outstanding talents in this country. Mdingi, 24, grew up in one of the poorest provinces in South Africa, but he is now feted by the fashion magazine Vogue as "a standout talent in the South African fashion landscape". He takes us through Cape Town's creative scene which is representative of the unique atmosphere of this metropolis, but also for prompting debates. Mdingi introduces us to some of his fellow artists at three of the city's hot spots.
FreshlyGround transmits the sound of South Africa to the world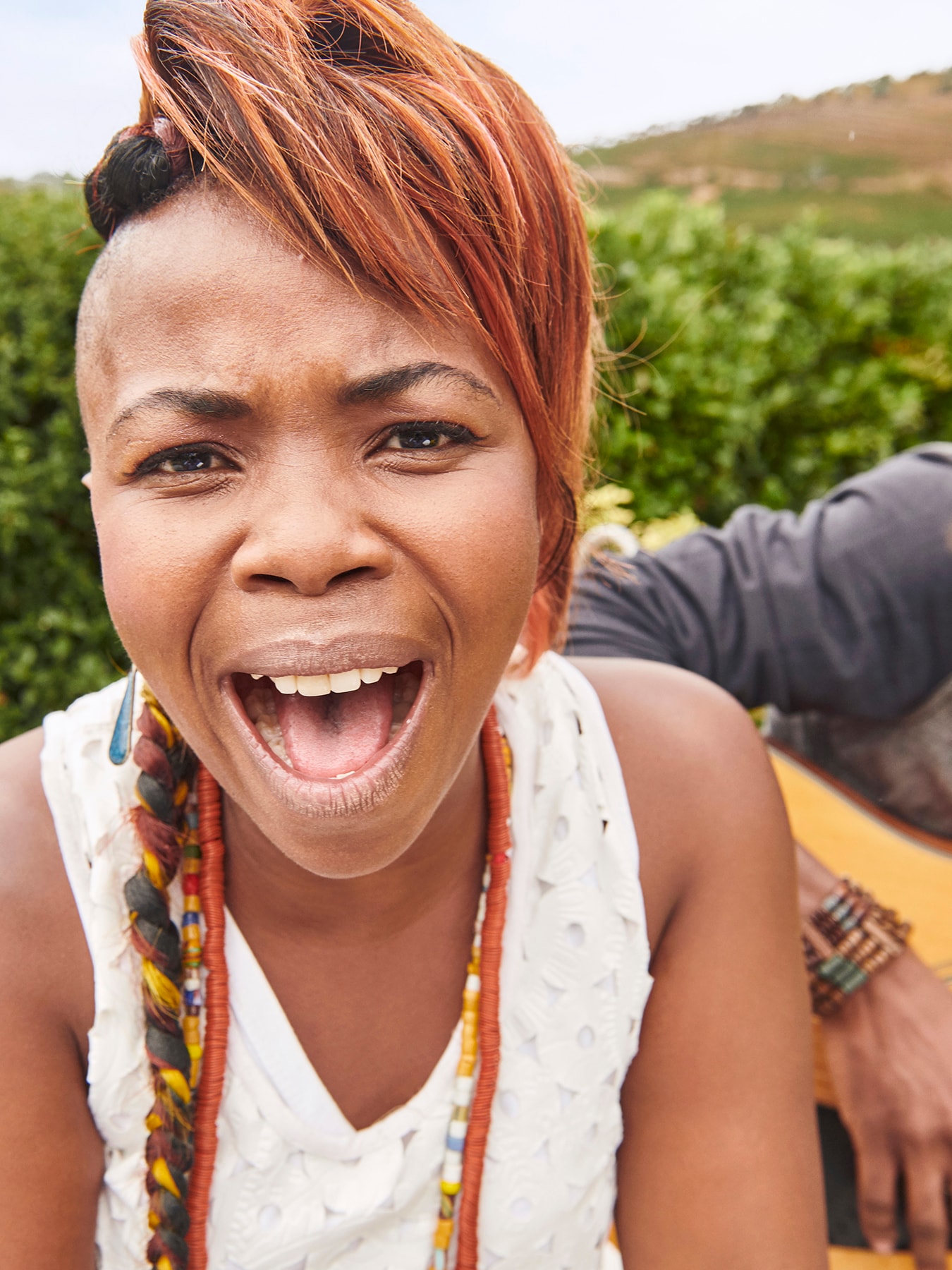 We begin with Zolani Mahola. Aged 36, she is lead singer of the band Freshlyground and provides the city's carefree soundtrack: a mix of rock, jazz and Afropop. Her music goes down well not only in South Africa. Together with Shakira, she sang the Waka Waka song – the anthem for the 2010 football World Cup, which attracted 1.7 billion hits on YouTube.    

Mdingi meets the singer and her guitarist, Chris Bakalanga, at Chef's Warehouse at Beau Constantia of the Irish-born star chef Liam Tomlin. It is the perfect framework for a summit meeting for creatives.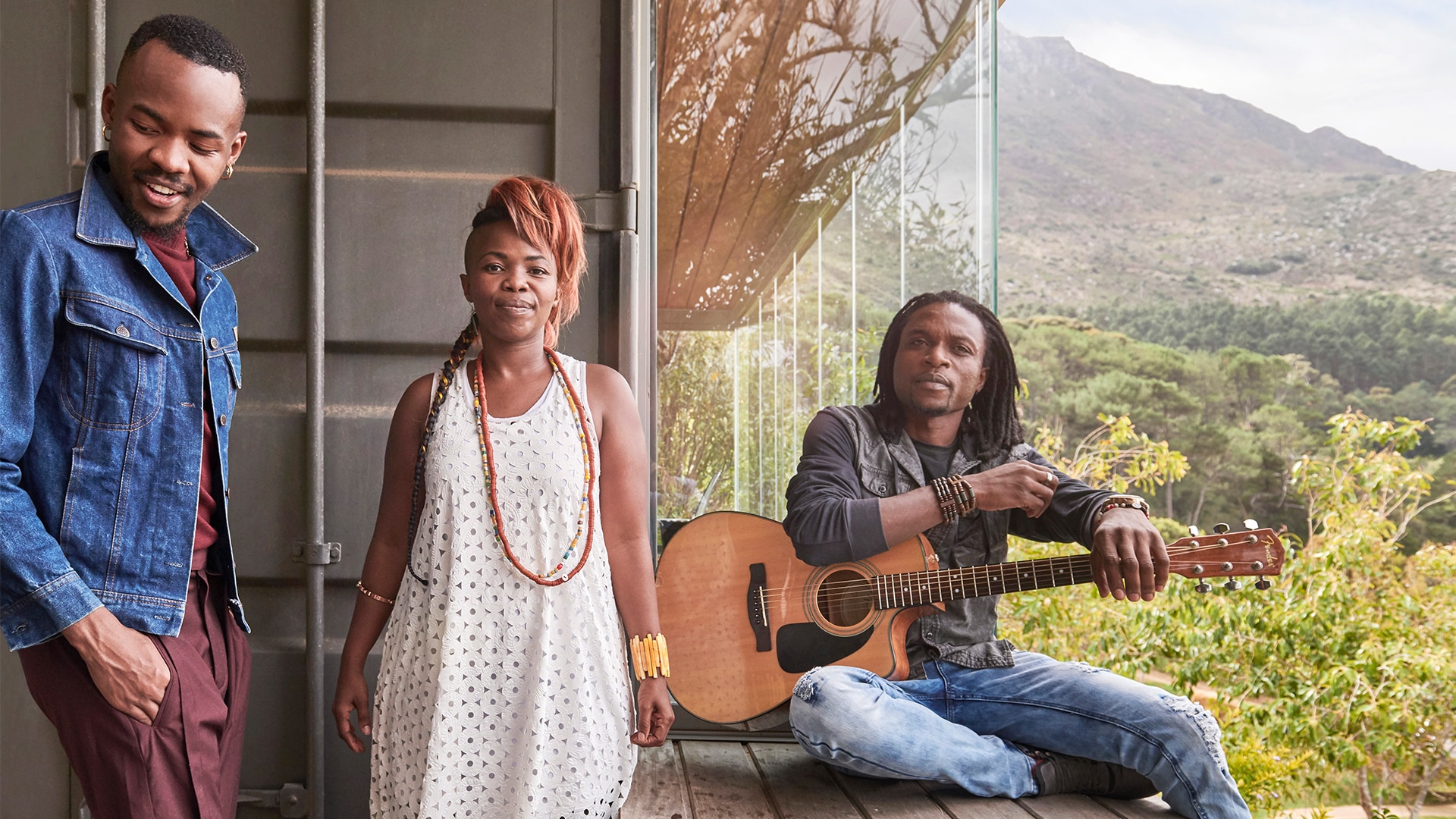 You have to let things happen and not plan too much.
Zolani Mahola
Lead singer of the band Freshlyground    

Two South African artists, one goal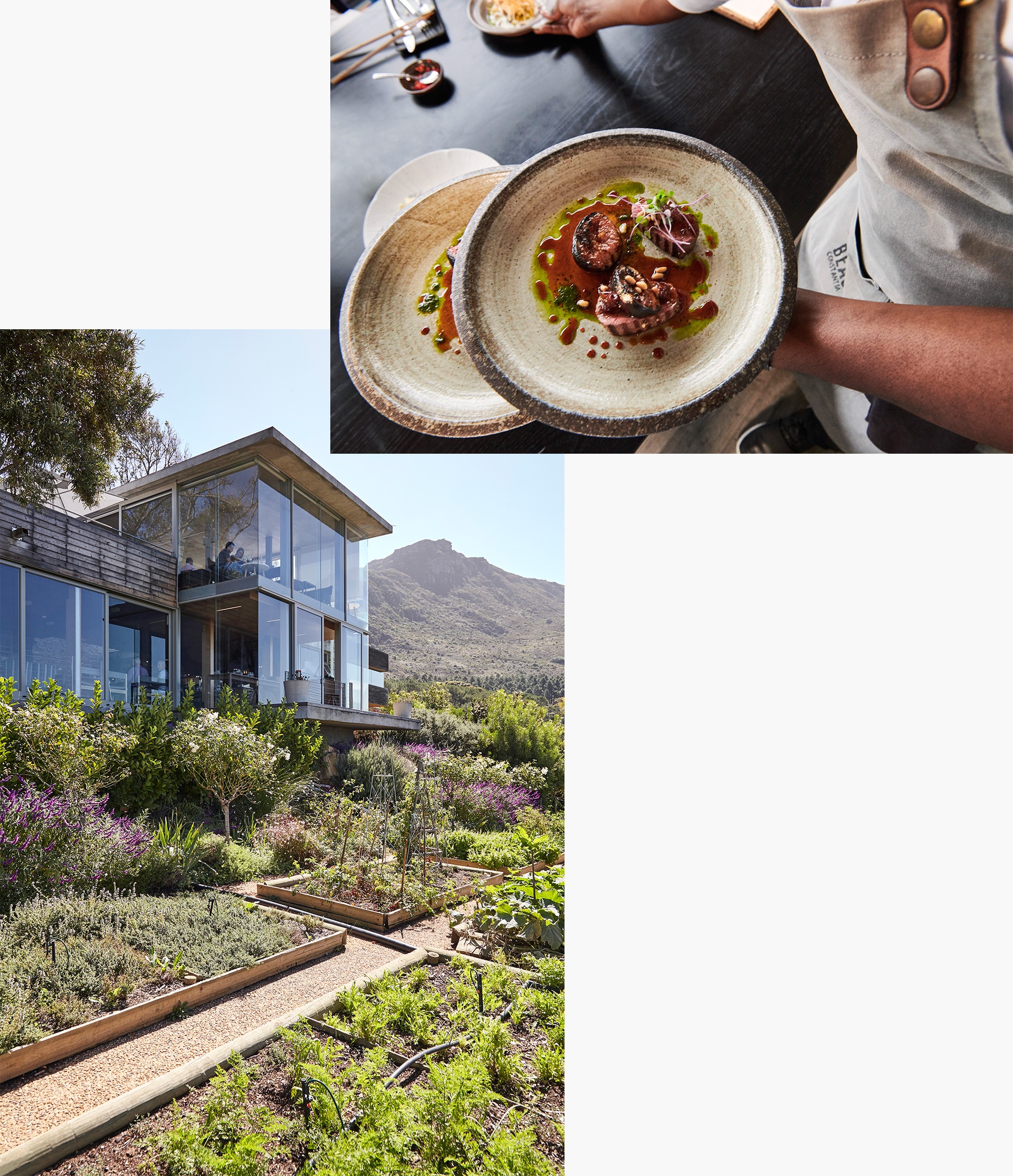 The fashion designer Mdingi and Mahola are united by the deep desire to turn South Africa into a country where art and creativity are celebrated. These artists both grew up in the Eastern Cape, one of the poorest provinces in South Africa. The track record of both of them is testament to their talent and hard work, accompanied by unwavering confidence that everything will work out well.For instance, Mdingi outed himself as gay when he was still in his teens. This is not a problem in the "in" areas of Cape Town, but it certainly is in the conservative region where he was born.
However, these two artists are not alike in every respect. Mdingi invests all his earnings in his future career – for example, in a French language course to help him to get to Paris with his collection. Such meticulously-planned activities are alien to Mahola, and even her career itself owed a lot to fate. Two guitarists approached her in 2002; this led to some joint jam sessions, and commercial success followed within a year. Today, Freshlyground is one of the few bands where all the country's ethnic groups are represented.
The single "Black Girls", which Mahola sings in the afternoon on the restaurant's terrace, is a wonderfully life-affirming anthem to the self-confident young generation in South Africa. However, she also puts harsher sounds and criticism into other texts – but what will always remain, Mahola says, is the positive power of her songs. "We want to connect people with each other," she explains.    

Tiny Empire gives Cape Town's digital nomads a home
Connecting people with each other also seems to be something like the recipe for success in the Cape that drives two pioneers of the city's cultural entrepreneurship. Justin Rhodes and Cameron Munro have already implemented several innovative projects together. One of these is Tiny Empire, an architecturally spectacular coworking concept.
At Tiny Empire, which was reshaped by the talented designer Marco Simal, fashion designer Mdingi meets one of the two founders on the second stop on his tour. Justin Rhodes provides a direct insight into the city's burgeoning entrepreneurial scene. "Cape Town is developing into a hub for start-ups, and we wanted to create a place that digital nomads can call home," Rhodes explains. It is an idea in keeping with the spirit of our times: within a very short period, most of the work suites were fully booked, and demand for their office rooms is huge.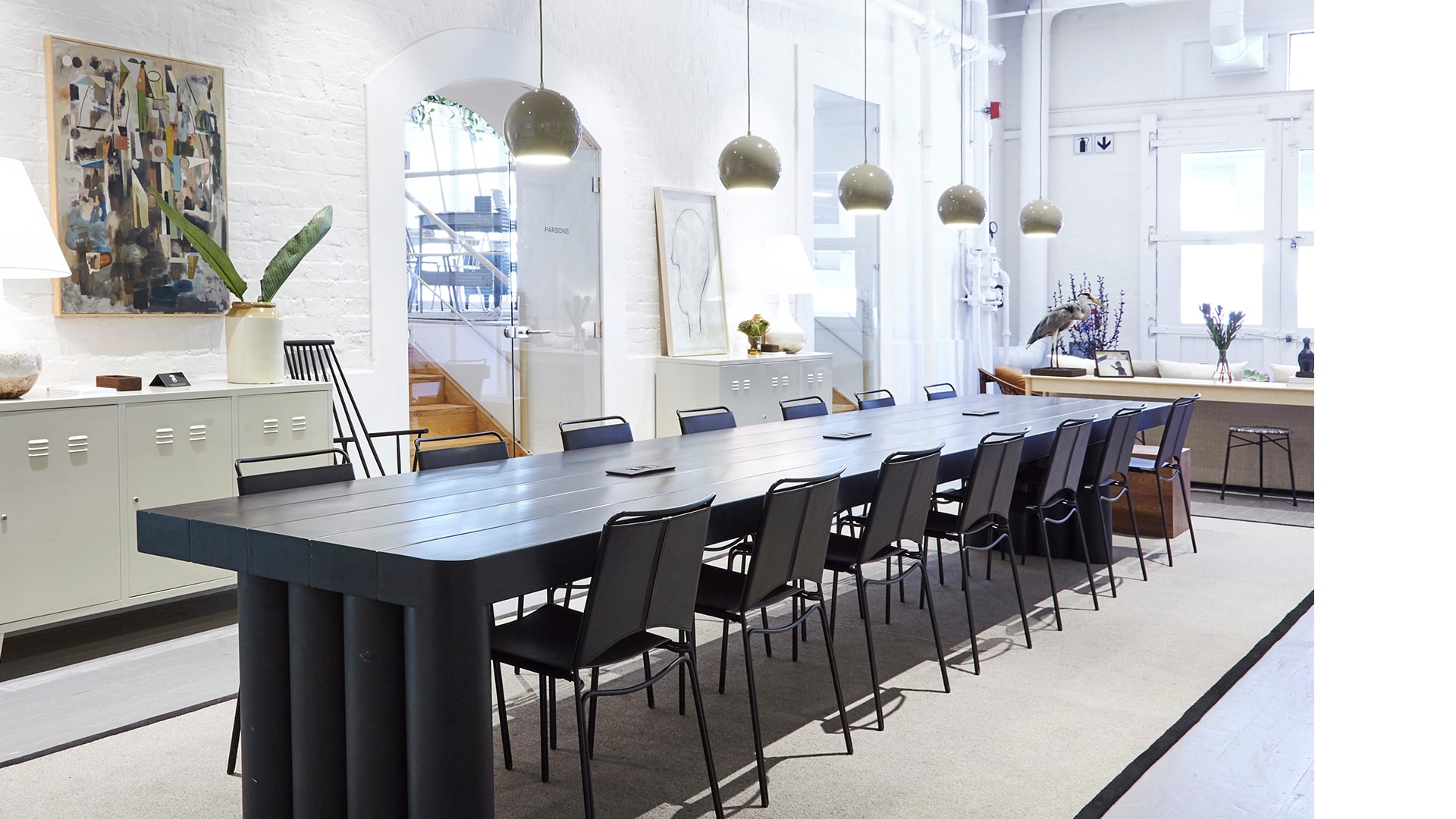 You learn to get the best out of what is available.
Cape Town's stylish coworking space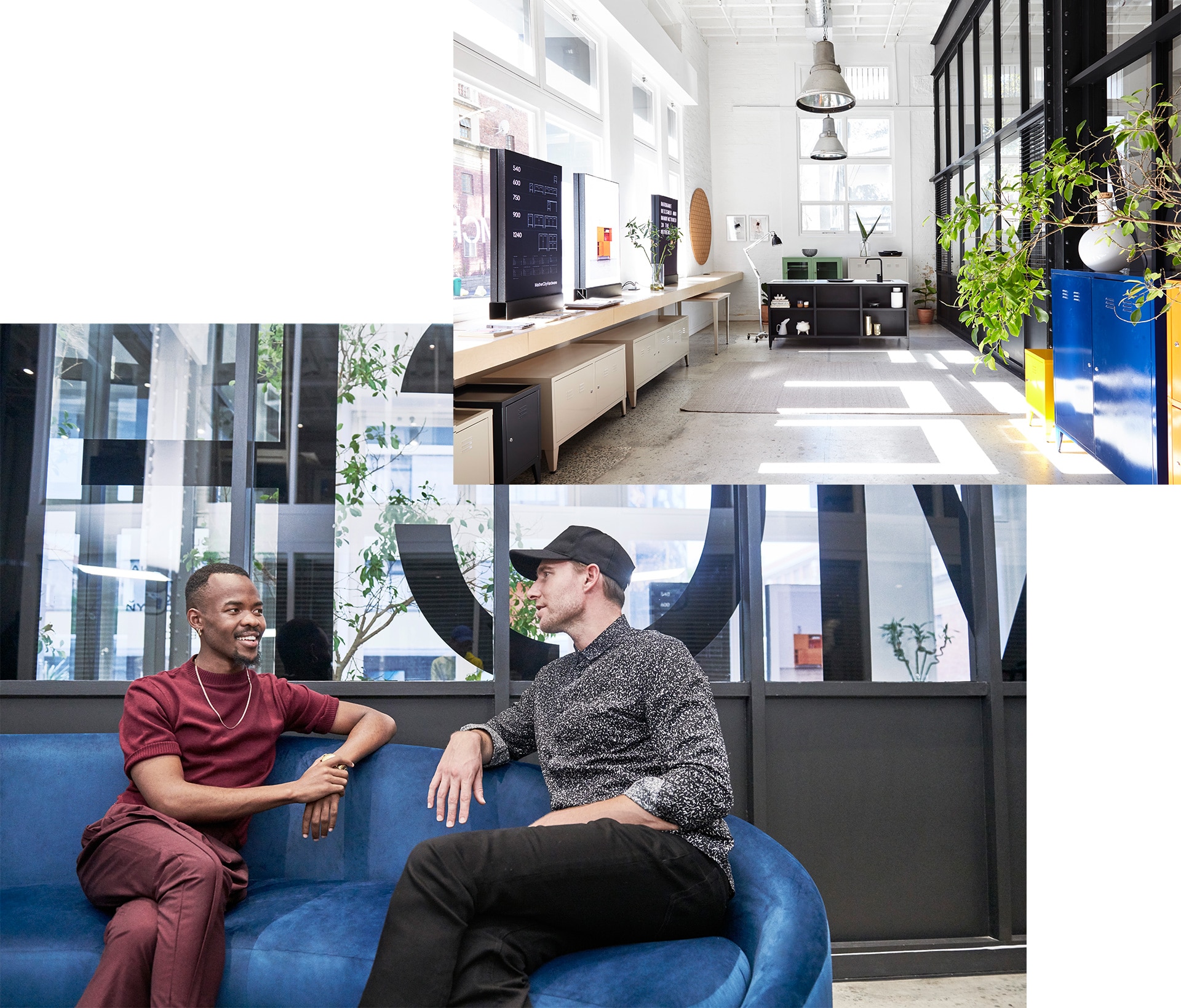 Rhodes speaks only briefly about the difficulties of their work. For instance, in the early years it was hard to get hold of many things that his business partner and he needed to put their projects into practice. "But it is important to find a way of benefiting from disadvantages, too," the incurably optimistic entrepreneur says. "You learn to get the best out of what is available. You start small and involve the community, and then something excellent usually results."
Rhodes considers it more exciting to work in a country with a relatively manageable art scene. Obviously, Paris is exciting, but sometimes it is better for your career "to be a big fish in a small pond".
If Rhodes were to give one piece of advice, it would be this: "Don't go to Europe too early."

Zeitz MOCAA uses Cape Town's stage for modern art
On Mdingi's third stop – the Zeitz Museum of Contemporary Art Africa, or Zeitz MOCAA for short – it becomes clear that Cape Town does indeed offer a lot of scope for creativity. As the first big museum of modern art in Africa, it serves as an exclamation mark publicizing the continent's burgeoning cultural scene. This effect is revealed as soon as you take your first step inside the building.
"This is crazy, simply crazy," says the fashion designer Mdingi as he enters the cathedral-like entrance hall. Before him, the BMW Atrium, a hall framed by futuristic concrete façades, towers up to a height of 30 metres.
His next conversational partner artist Thania Petersen grins when she notices the almost childlike astonishment on her guest's face. "Rather cool, isn't it?" Mdingi's gaze is fixed on a huge dragon installation by Nicholas Hlobo, which has already been feted at the Venice Biennale and now hovers in the middle of this BMW-sponsored architecture. "You could say that," he answers.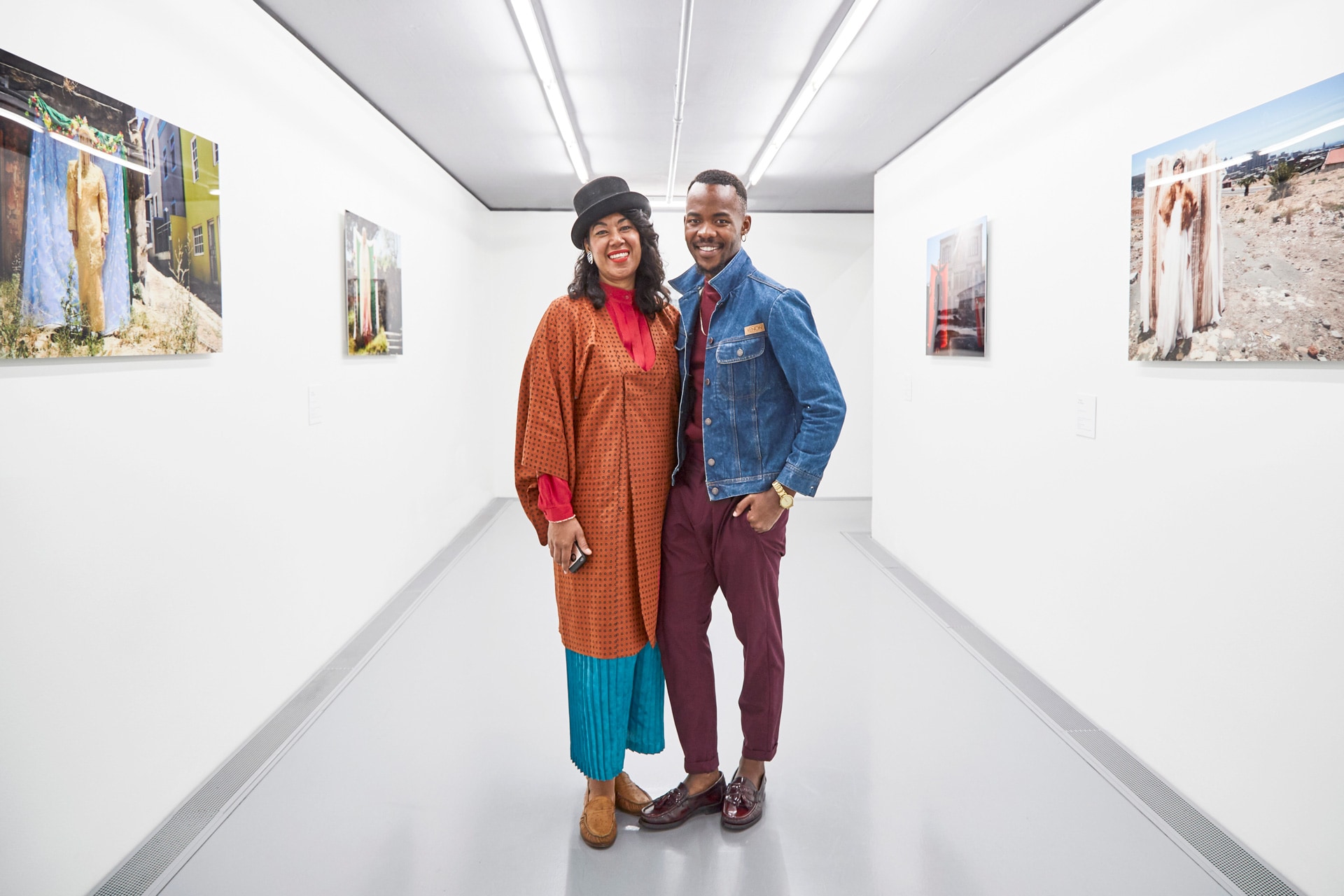 This museum gives us a platform to talk about things that need to be discussed urgently.
South African art now has a stage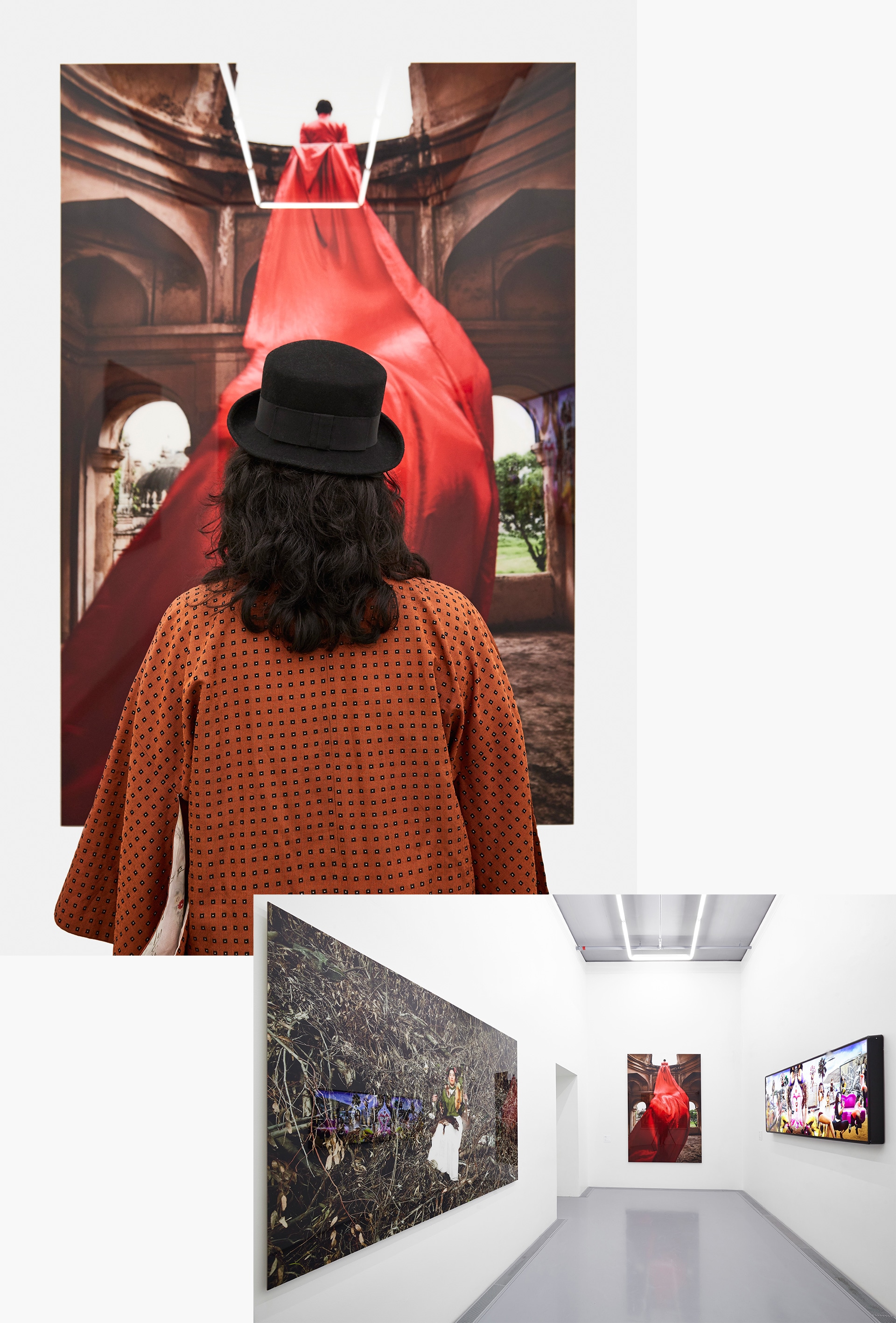 Petersens work, which deals with the consequences of apartheid and tackles the uprooting of mixed families, is prominently displayed. However, she has already been here dozens of times, she still moves almost reverentially through the rooms like in a dream.
The museum serves as a kind of megaphone for artists. It represents a cultural upswing for Cape Town, which is all the more remarkable when you remember that South Africa was isolated until 1990.
Today, these barriers have disappeared. Artists in Africa are actually more political than in other regions. Instead of sitting on the sidelines, creatives like the designer Mdingi, the singer Mahola, the entrepreneur Rhodes and the artist Petersen want to play their part in steering the debate – and thus to make their contribution to the future in the Cape of Good Hope.