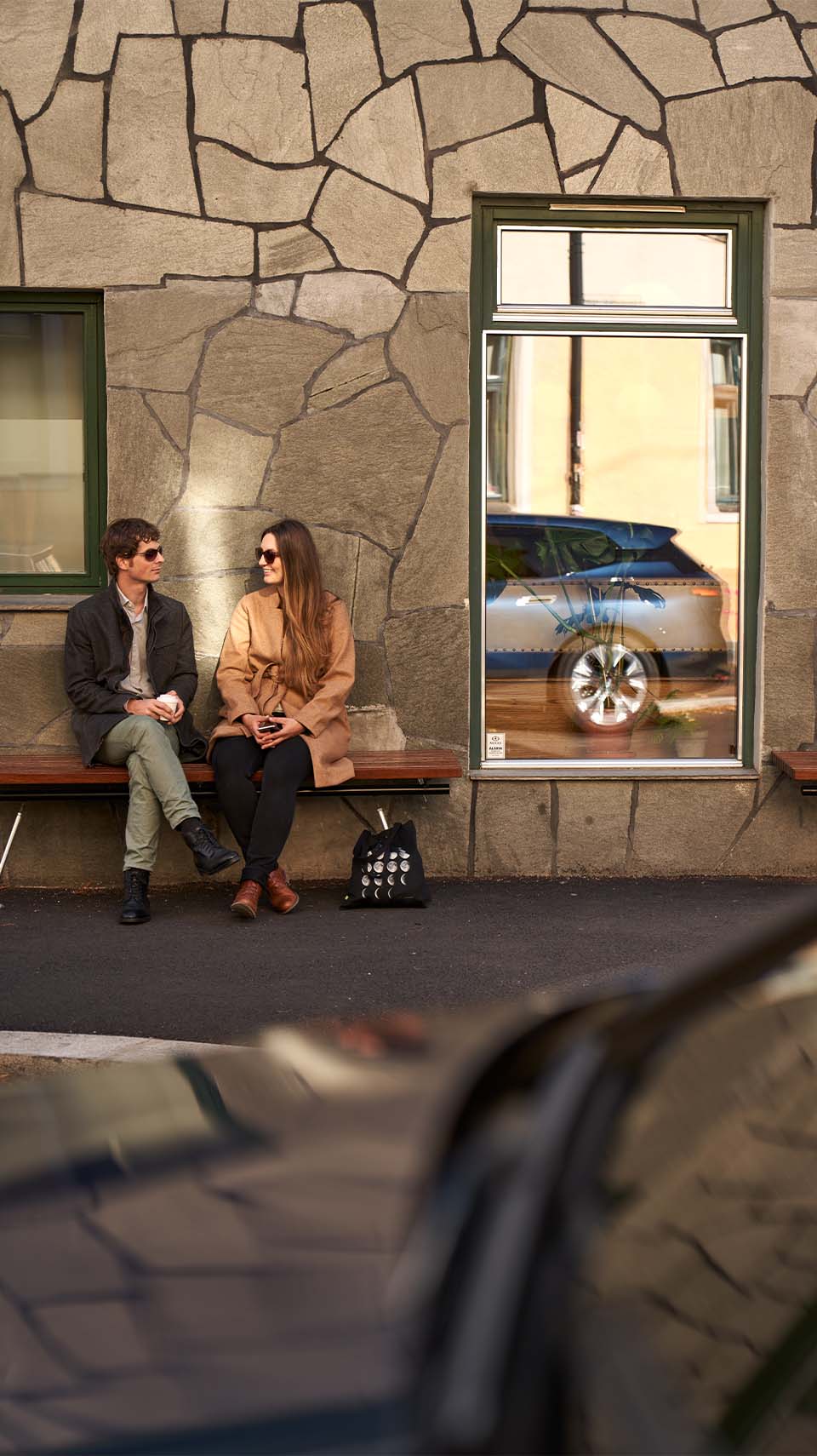 Nienke and Nick met – how else? – while traveling. They stayed in the same hostel in Australia 13 years ago and have been on the road together since. Nienke was a teacher before she completely devoted herself to travel blogging. Nick is an architect who also travels a lot for work when he's not alongside Nienke. At least once a month, they feel the wanderlust and leave their home in Amsterdam.
Their experience of the Covid-19 pandemic changed their view of travel – since then, they have avoided air travel when possible and switched their focus to individual mobility. The car showed them a new mode that not only brings a closed comfort zone, but also turns the idea of travel on its head by making the journey as important as the destination.
This time, the two travel experts, on whose recommendations thousands of followers rely, were in Oslo with the BMW iX. Now they share their impressions of their very first all-electric trip.
Electric range (WLTP) in km: 372-631  
Electricity consumption in kWh/100 km (WLTP): 23,0-19,3  
How do you prefer to get around on your travels?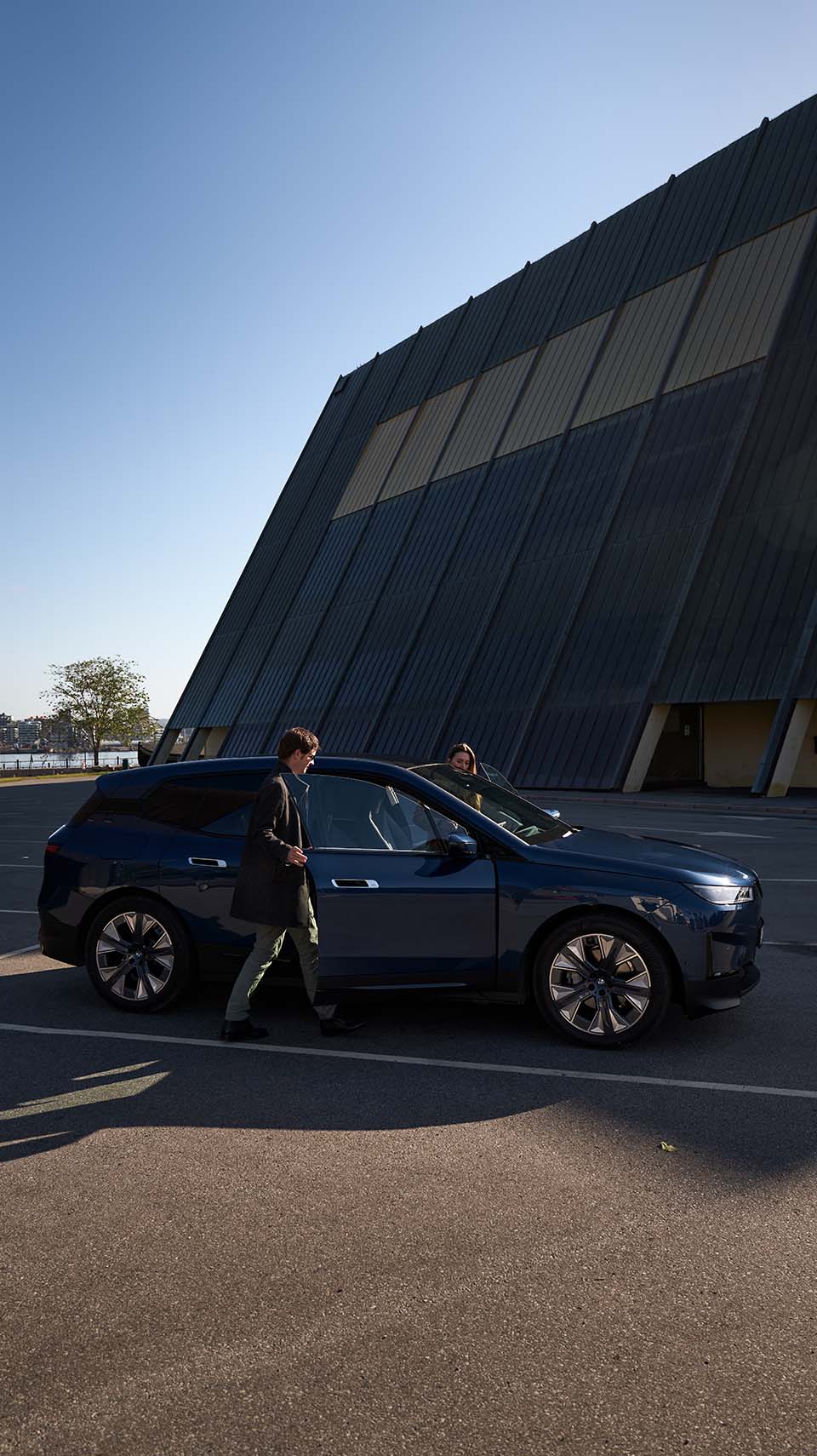 Nick: It depends on where we're going. Sometimes there's no option but to fly, but we do try to avoid it. There are several reasons for this, especially in terms of sustainability and flexibility. We prefer to take the train or car and explore countries and cities closer to home. The beauty of traveling by car is that the journey in itself can become an active part of the trip. You don't have to arrive somewhere before you can cut loose.
Nienke: Experience has shown that you should leave enough room in your itinerary to allow for detours along the way (➜ Read more: Checklist: Road trip essentials for a drive through Europe). Even though I like to plan things precisely, it's important not to get too hung up on the plan and be able to let yourself drift when you spontaneously change your mind. And the best way to do that is by car.
What makes for an unforgettable trip?
Nienke: A few themes are important to us on any trip, including culinary, culture, design and architecture. We also try to consciously experience new places with all of our five senses.

Let's apply that to your trip to Oslo. What did your senses experience?
Nick: The most striking thing about this trip for me was the aural experience. It was so incredibly quiet in the car!
Nienke: Yes, and you suddenly perceive music quite differently while driving without the engine noise. I also sat in the back seat once and the speakers in the headrest of the BMW were amazing.

What did your eyes tell you?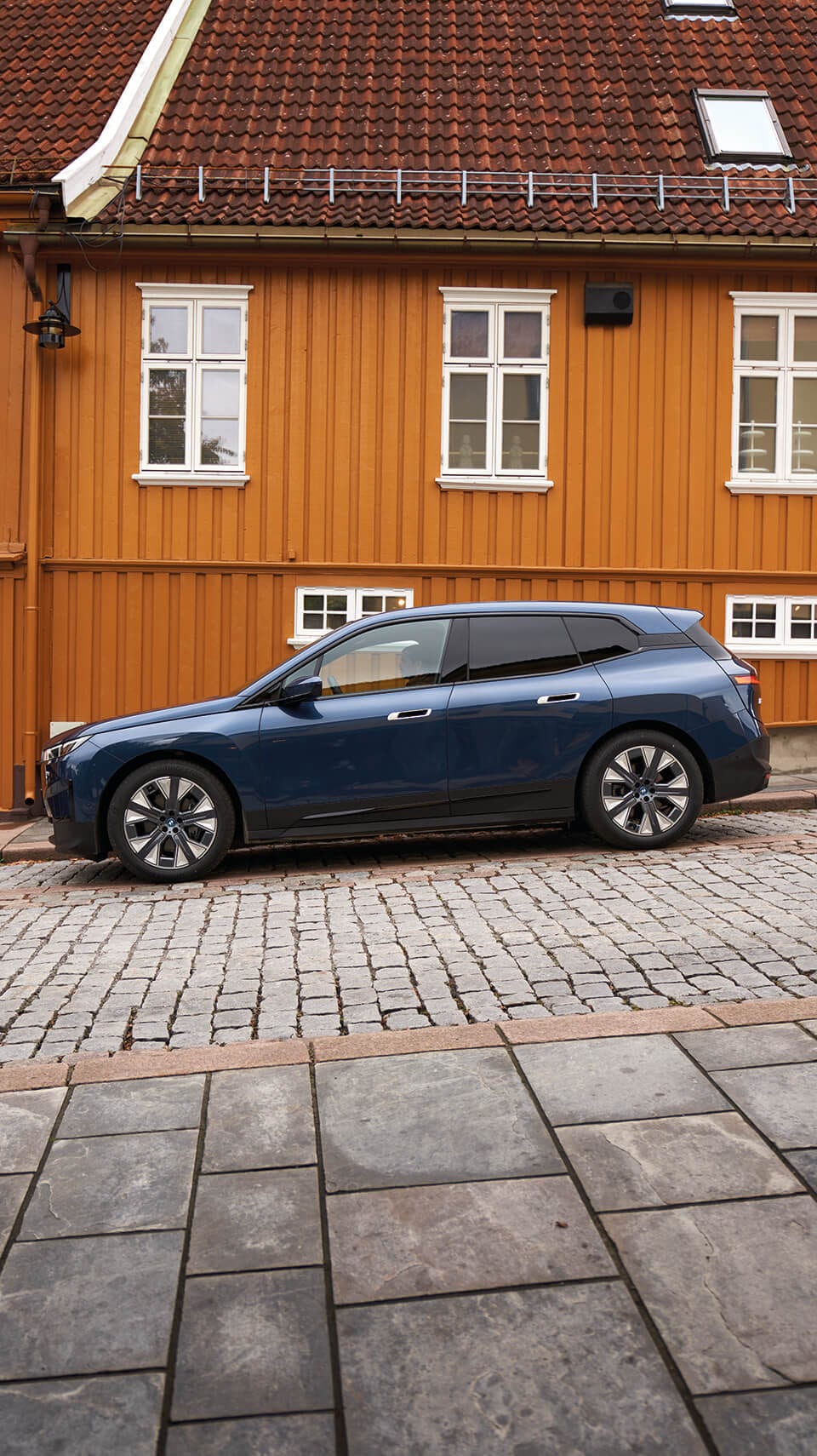 Nienke: The city's location directly adjacent to the sea, forests and mountains makes it look and feel very open and spacious. We noticed this immediately and had exactly the same feeling in the BMW iX. My favorite feature of the car was definitely the panoramic roof, because it made me feel like I could already soak up the city from inside the car, especially when driving through taller built-up areas such as the new Barcode district.
Nick: Yes. I think two senses come together here: seeing and feeling. Because what we saw, we also felt. Oslo is very rich in contrasts. For example, you have the different high-rise buildings in the Barcode district on the one hand and the typically Scandinavian wooden and fishermen's houses on the other. This means you can also feel the contrast of materials as you walk, touching the luminous wood and the cool steel and concrete structures.
And what does Oslo smell like?
Nienke: The city smells the way it tastes: very international. For example, we were at a street food market in the "Mathallen" with its vast array of cuisines from different countries. We had fantastic modern dishes in Oslo, but you certainly shouldn't miss out on classics like the local salmon or cinnamon buns on a trip to Scandinavia.

Nick: Let's not forget the smell of the sea - omnipresent in Oslo! And this particular time, there was also the smell of a new car in the air (laughs).
What was it like to drive the BMW iX around town?
Nick: The car made it very easy for us. It didn't feel too big for the city, and the assistance systems (➜ Read more: Automotive sensors: assistance system's sense organs) were able to take a lot off our plate. When there's so much going on around you, as there often is in cities, it's very pleasant to have a vehicle that's so easy to navigate. And Oslo is still sprawling even though it's not a city of millions. So, despite the short time we had there, we were able to see a lot and we even made it up into the mountains once to watch the sun set over the city.
Nienke: The curved and head-up display as well as the 3D views for parking sometimes made being in the BMW iX feel like being in a computer game. And I particularly enjoyed the gesture controls with the Shy Tech interior.
Nick: I was really impressed by how uncomplicated everything was. The infrastructure of charging stations is growing rapidly, with Norway naturally leading the way. And it was almost as easy to charge the BMW iX as it is to charge your smartphone. The 40 minutes or so that it takes to get to 80 percent pass very quickly, especially when you are traveling. (➜ Read more: All about how to charge an electric car in 10 steps)
Has this trip with the BMW iX given you a new perspective on travel?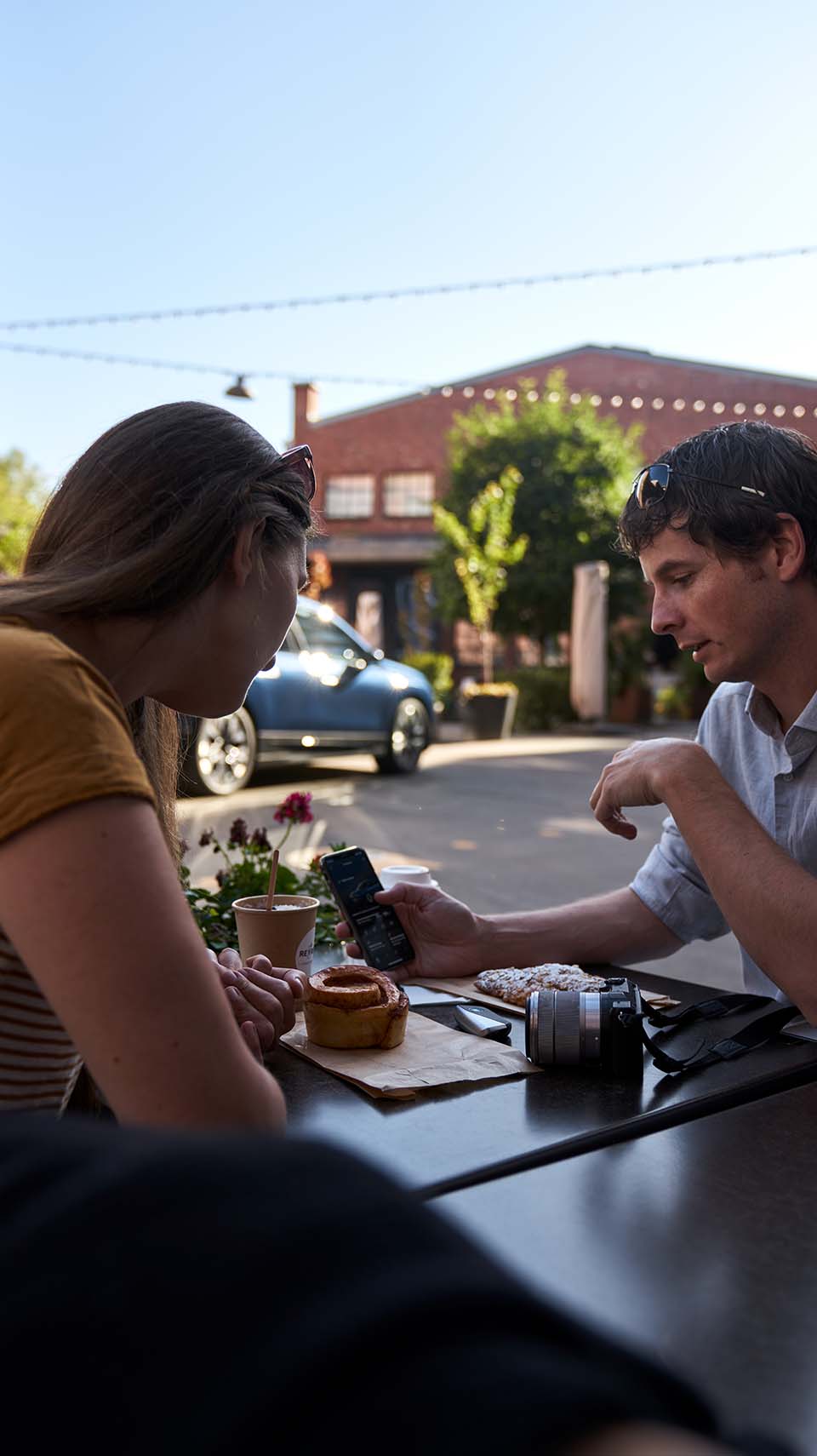 Nienke: Definitely! The future of travel is very much on my mind, in particular, the question of how we can travel more sustainably. Many people are torn by the dilemma that travel usually comes at a cost to the climate and you end up losing some of the joy of it. But now that we've experienced how easy it is to travel emission-free in an electric car in Europe, it's changed the way we look at traveling by car. The fact that we were traveling individually and yet sustainably is quite satisfying.

Nick: It may sound like a step backward at first, because this kind of road trip reminds us of our parents who used to travel by car and of the old folding maps they used back then. The BMW iX is so connected, though, that we always got real-time updates on when a road was closed and which charging station it was best to head for on the trip. And the My BMW App (➜ Read more: Connect your life) puts all the information about the car at our fingertips, even if we were just strolling through town. As a blogger, Nienke has to share a lot while on the road and be online all the time. That was no problem at all with the BMW iX. 
Where do you see potential for change that will make future travel more sustainable?
Nienke: I believe that in the highly connected world we live in, change will primarily be driven by technology and design. This will not only have an impact on individual products, but also on a wide range of areas that are interconnected. I'm thinking here especially of circularity (➜ Read more: Sustainability in every car BMW builds) and recycling materials. Design and technology must change before this can happen, so that the benefits can finally have an impact on travel. This can be in the form of hotels built from sustainable materials, for example, or restaurants that take urban gardening and thus locally-sourced food to a new level.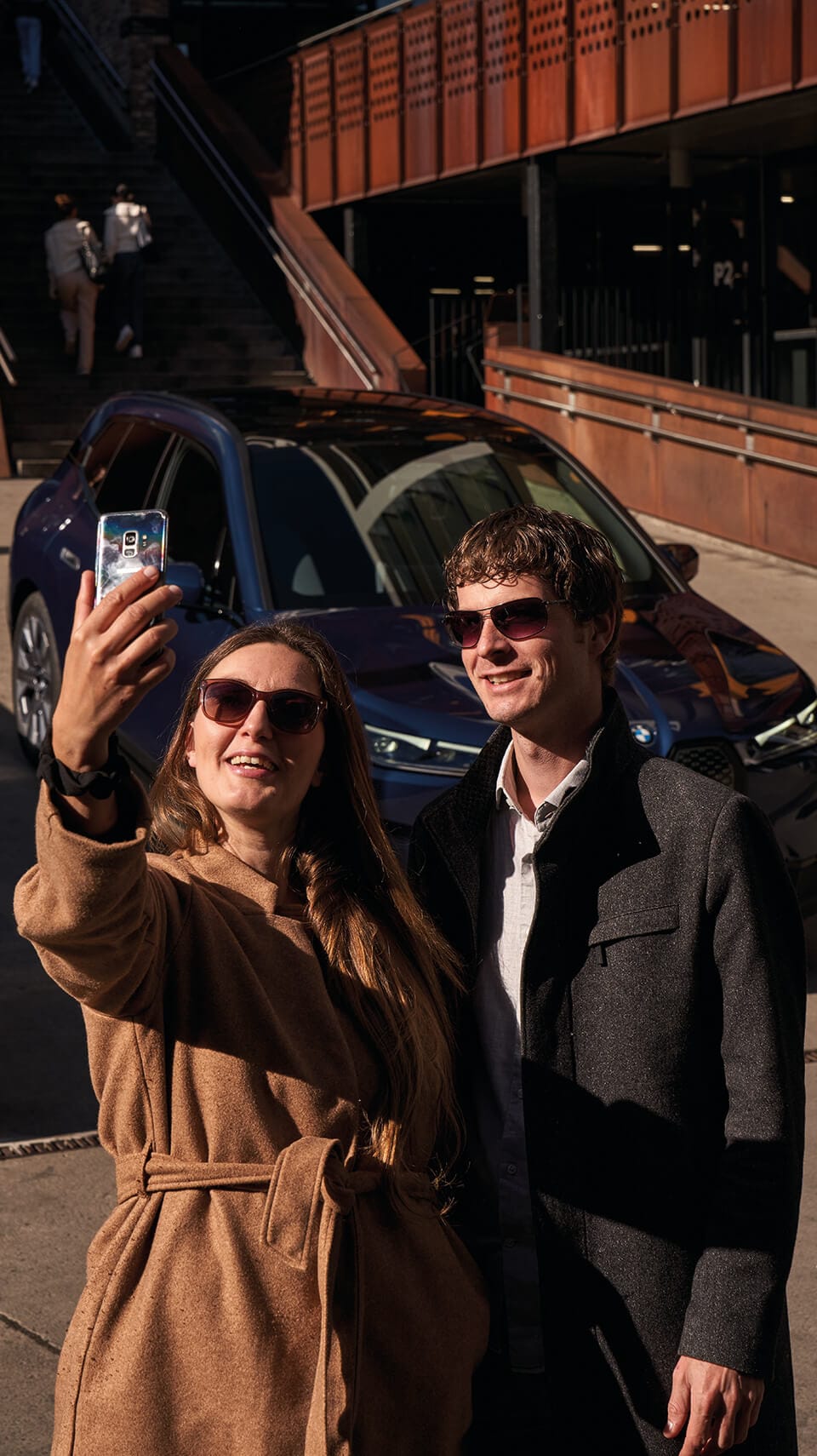 The Opera House: Not only architecturally interesting, but its roof offers the best view of the entire city.

Mathallen food court: If you don't want to commit to just one dish, it's best to try your way through the wide range of street-food offerings here.
Grünerløkka: This hipster neighbourhood full of street art is great for local and vintage shopping.
Norsk Folkemuseum: Learn more about the history of Norway's architecture, its people and traditional culture by walking through a serene landscape.
Fram Museum: Hop on board a 19th century polar exploration ship in this incredible historical museum on the Bygdøy peninsula. 
Aker Brygge: This vibrant harbour area is amazing to visit both during the day and at night. Go for dinner, visit the Astrup Fearnley Museum of Modern Art or take a cruise out to the Norwegian Fjords.
Author: Jelena Pecic; Photos: Manuel Nagel