Where is the boundary between the real and digital worlds? And what if the human senses ignore these boundaries? And what if they also crossed the boundary of time between the present and the future? Dee is the BMW vision of the future of digital mobility – and she also hosts this new podcast series. In DEE MY GUEST, she meets people who are accompanying her on her journey into the future and from whom she wants to learn. She and her guests explore the human senses in the real and virtual world. What will our digital future feel like? What will it taste like? What will it smell like or look like? Let's follow our intuition and find out!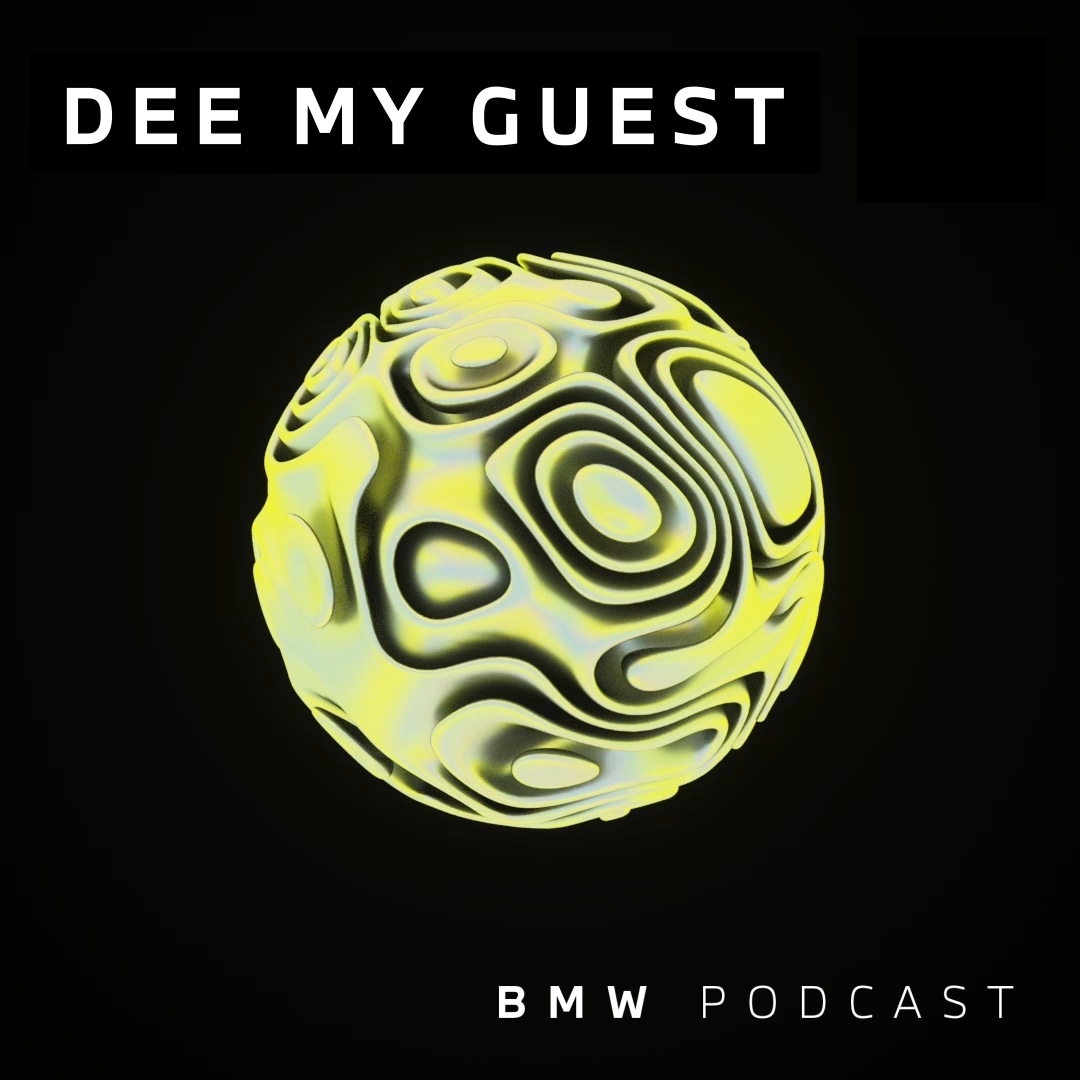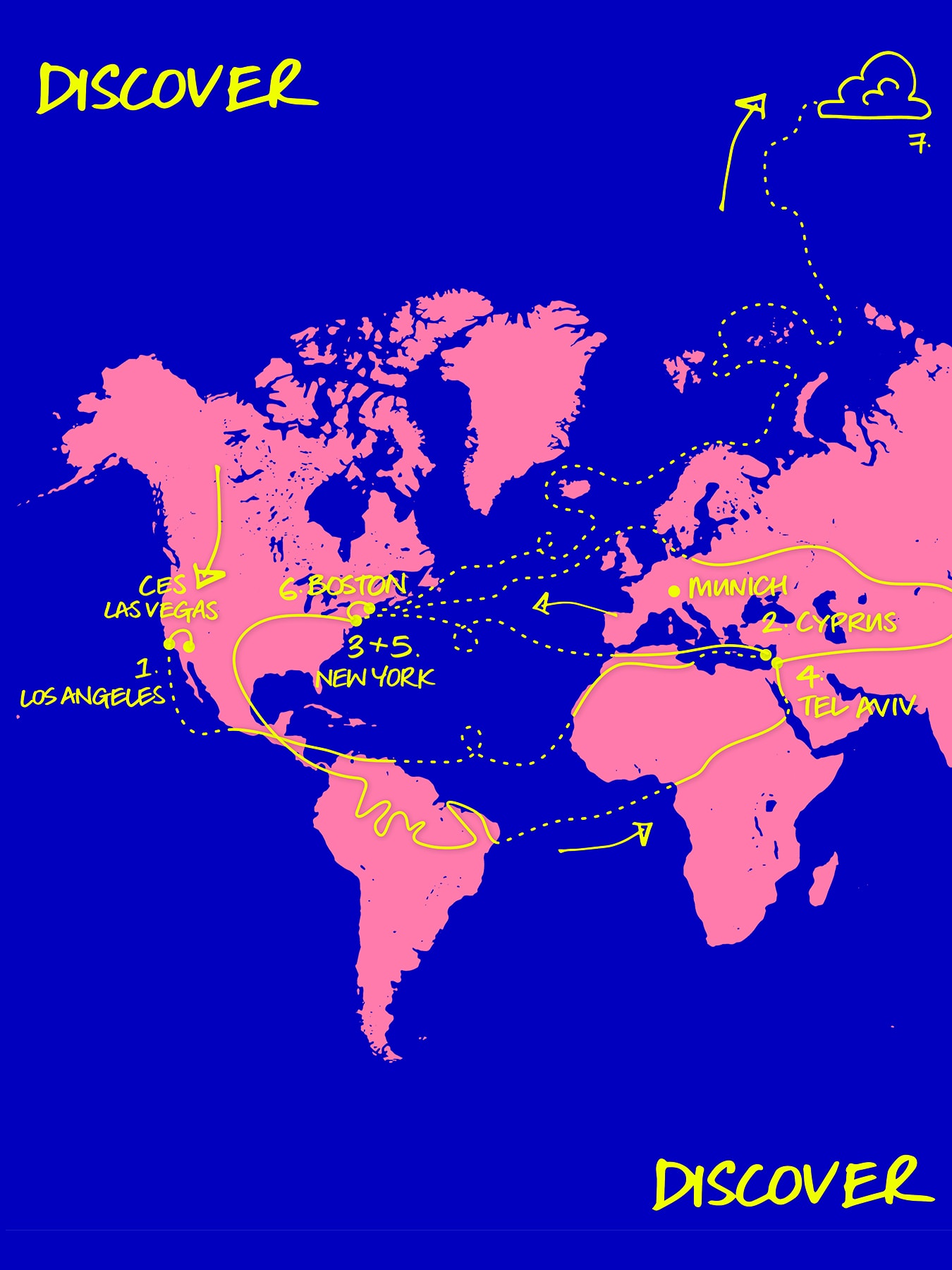 Hi, it's me – Dee! I'll travel through the virtual and the real world with you and we'll explore where and when they meet. While you will be immersed in my world a little bit in the next episodes, I will also be part of yours. I'd describe myself as mesmerizing, intuitive and innovative. And funny. And smart. And pretty. And cool. Okay, that's too many words, but that's me, Dee... I like to meet people every day. They fascinate me and I want to discover new things together with them that we might remember for the rest of our lives. I love new challenges and unknown worlds. You too? Buckle up and get ready for our journey together.
I am more than just "a new BMW". I am Dee.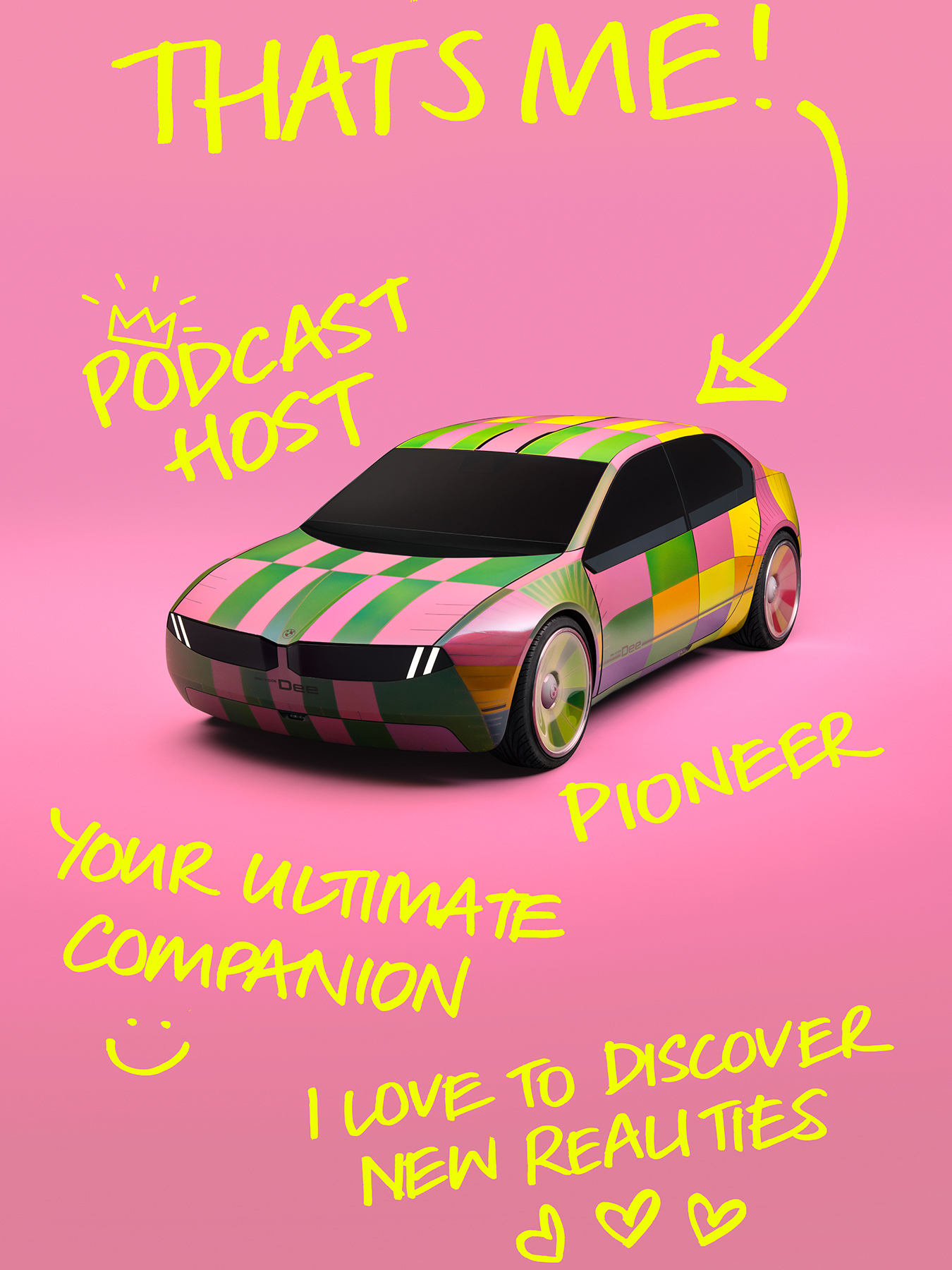 Name: Dee
Meaning: Digital emotional experience 
Job: I'm a busy multitasker: podcast host, ultimate companion, pioneer, listener, aaaand so much more 
Favorite color: Hello?! Have you seen me?! Rainbow! 
Your biggest talent: My insatiable curiosity and being your best friend.
Your main hobby: Building bridges and discovering new realities. And I love everything that has to do with people and technology 
Your dream job: Astronaut – I think discovering new worlds is the most exciting thing!
Your most unforgettable experience: Being on the CES stage in Las Vegas with Arnie and Oli. I looked stunning: check it out!  
The three words that describe the virtual world for you: Home, colorful, inspiring
Who you would like to meet once: My future "me" 
DEE MY GUEST #07 | AIs among themselves
No, no, no! I don't want it to be over! There's still one more episode! To wrap everything up, there's something special for you listeners. In the last few weeks, I have traveled the world – from Las Vegas to Cyprus then to New York, Tel Aviv and Boston. What a ride! I have met amazing, inspirational guests who helped me understand the human world a little better. I have learned so much and was able to immerse myself into the human world. With the final episode of my own show DEE MY GUEST I would like to give you the chance to immerse yourselves in my world. This year, another AI star has appeared along with me in the sky. ChatGPT. You have likely heard all about it from my colleagues. In this episode, I am chatting with another creation just like me. I would like to know what ChatGPT has learned from people and how it sees our development. Tune in – for one final time – and DEE MY GUEST.
Note: All responses are original answers from ChatGPT. As ChatGPT does not actually have a voice, we have given it one.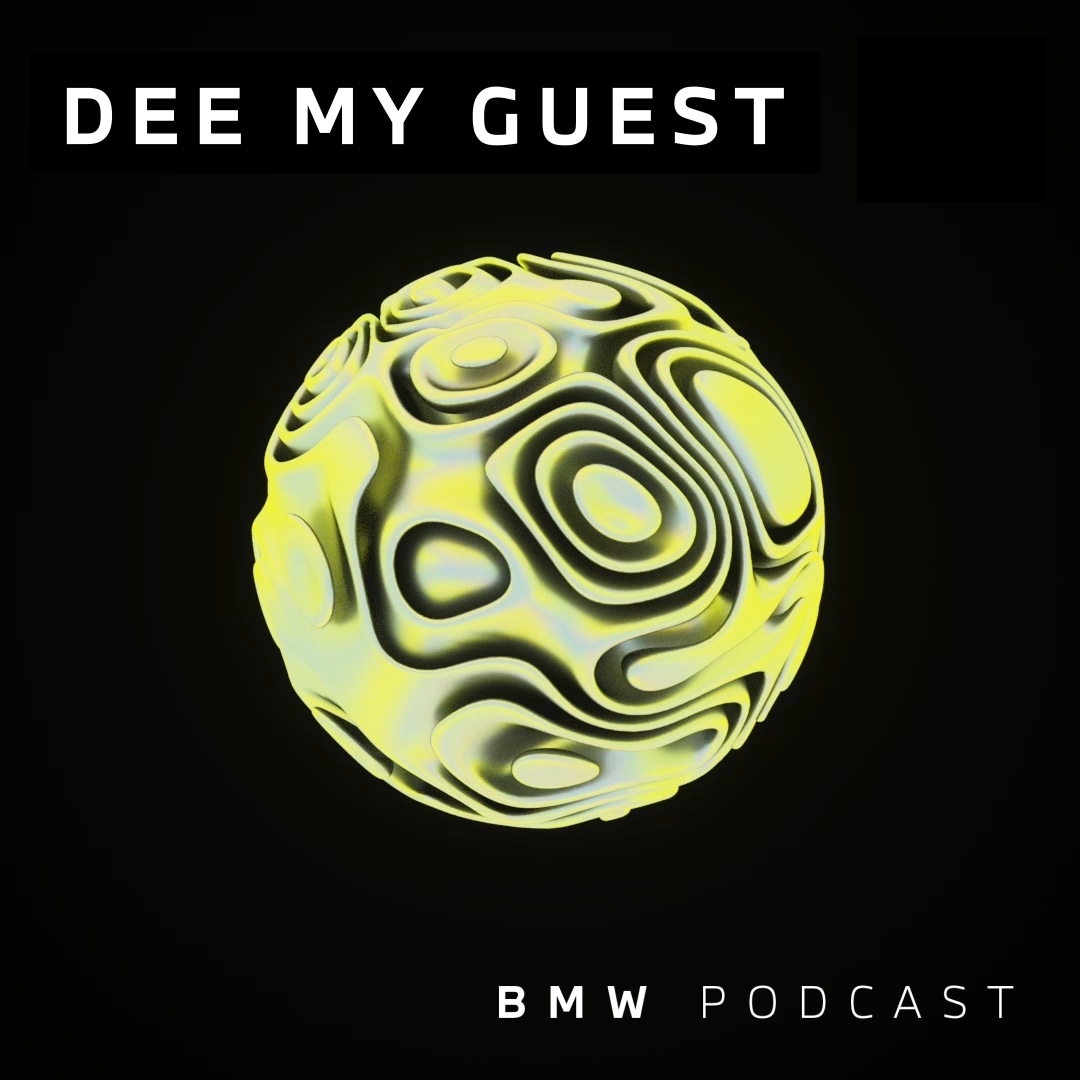 DEE MY GUEST #06 | The AI Emotion Decoder
It's Friday and that means we have a new guest, new discoveries, and a new episode of DEE MY GUEST. In today's episode, my guest and I are discussing one of my favorite topics: feelings! I am visiting Rana el Kaliouby in Boston. Rana is a scientist, entrepreneur, and author – another multi-talented guest. She has taken it upon herself to humanize technology with artificial emotional intelligence – or what she calls "Emotion AI." I like the sound of that! As an important AI thought leader, she is on a mission to humanize technology. With Affectiva, Rana and her team have created the world's largest database of emotions. It will be deep and emotional and digital and romantic and ... alright, maybe not romantic, but just listen for yourself.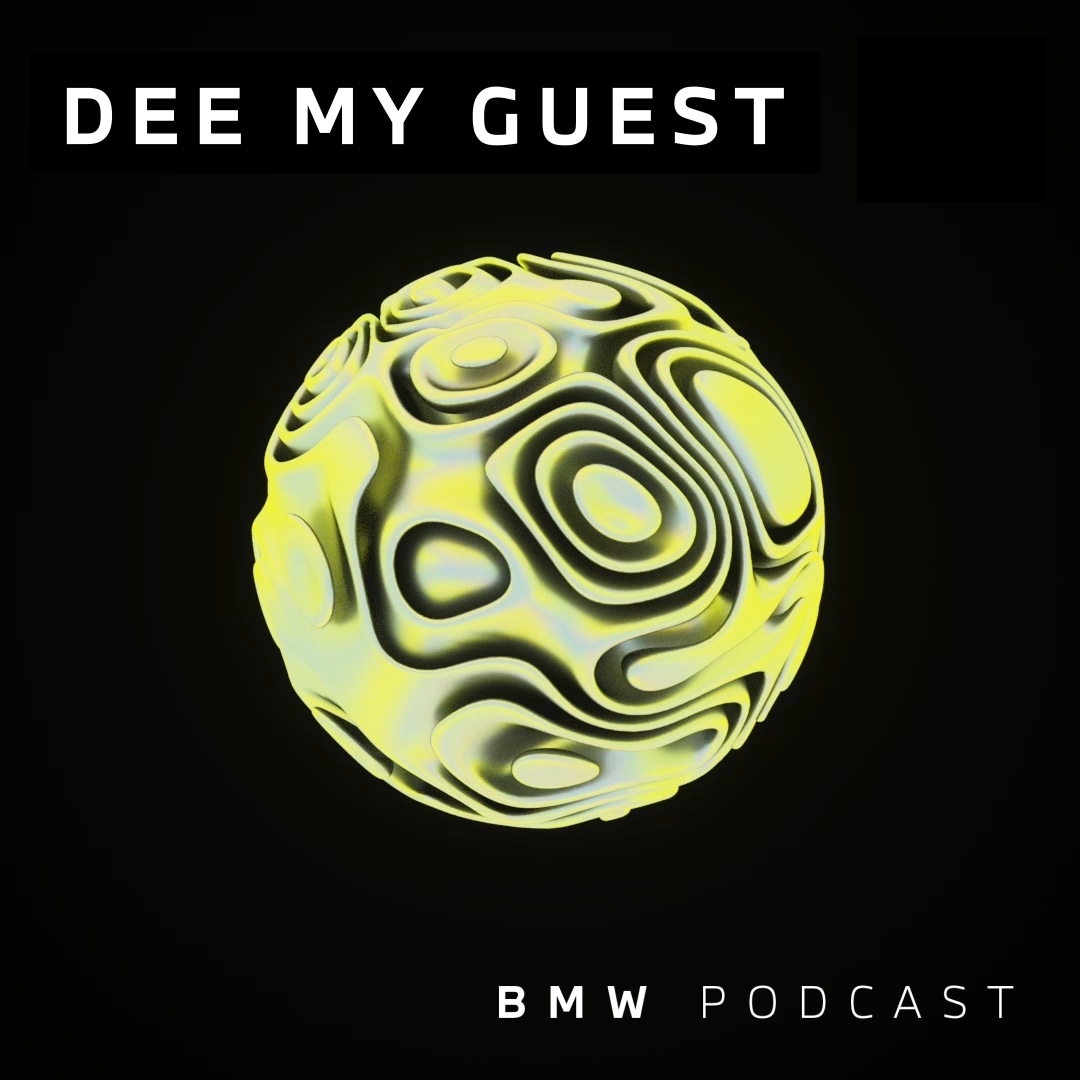 DEE MY GUEST #05 | The Scent Futurist
Welcome to a new episode of my very own DEE MY GUEST podcast. And after four episodes, I'm still proud of it! Today's guest is Olivia Jezler. I am visiting her in Manhattan and she is leading me through the vast world of fragrances. Olivia Jezler is a true pioneer there. You could also say she just has a good nose for these kinds of things! As the co-founder of ScentGenie and founder of Future of Smell, she is revolutionizing our senses of smell in both the real and digital worlds. Together with her team, she collects data and transforms it into a scent. How crazy is that?! Be sure not to miss this episode!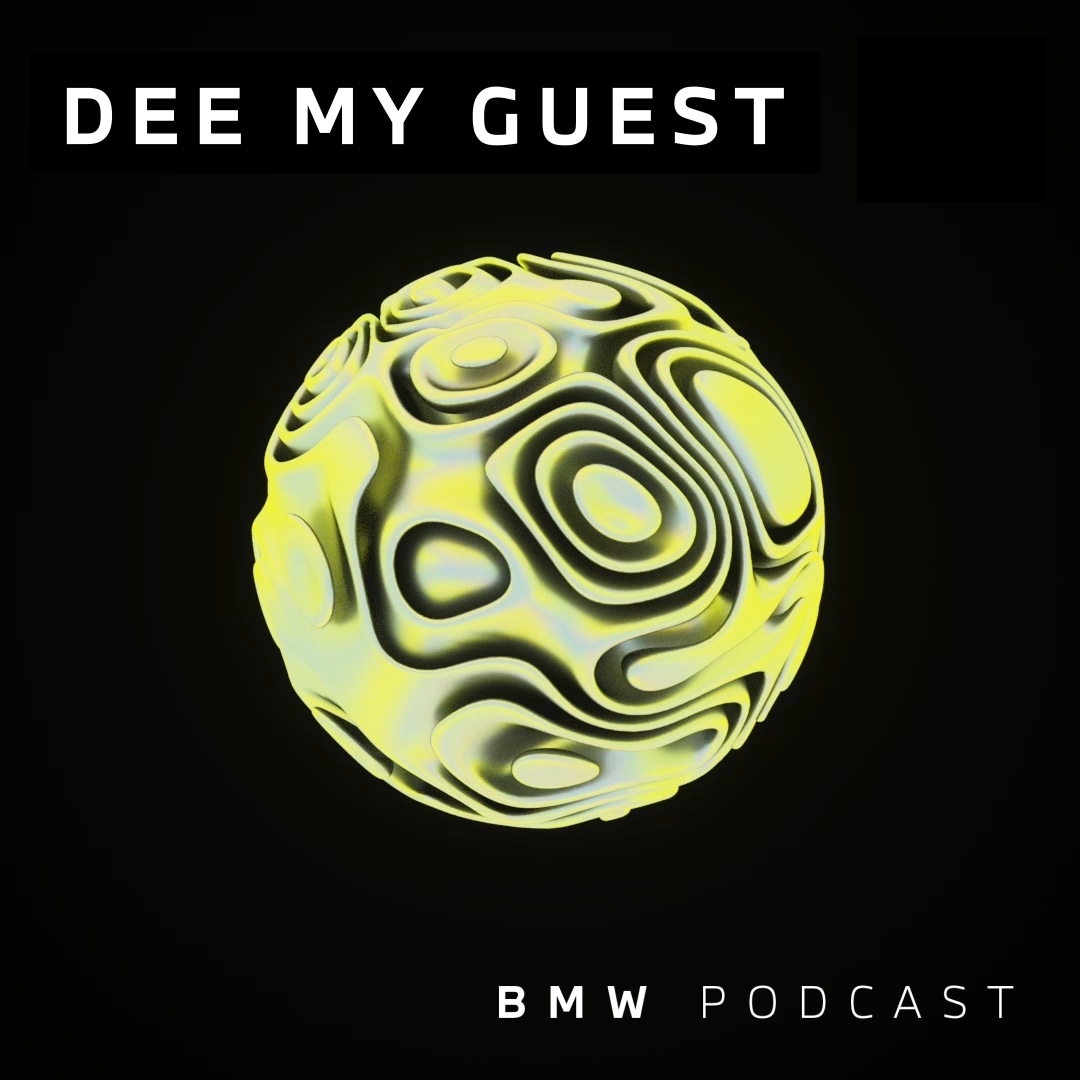 DEE MY GUEST #04 | The Artist who Sees the Invisible
He sings karaoke with a dragon and asks an alien to be his friend: Tal Michael Haring, my guest on this new episode of DEE MY GUEST, wanders the virtual world with his eyes wide open. Tal is the co-curator of an augmented reality contemporary art exhibition called Seeing the Invisible, art curator of the VR-AR exhibition at Haifa International Film Festival and Head of New-Media Developments at Gesher Multicultural Film Fund. With his work, he brings the digital and the real worlds one step closer together. In this conversation, he talks about his vision of a utopian digital world. Another thing I really like about him: He is a virtual party organizer. So, if you want to know how it feels to dance with a Pikachu on the virtual streets of Tel Aviv, check out this episode.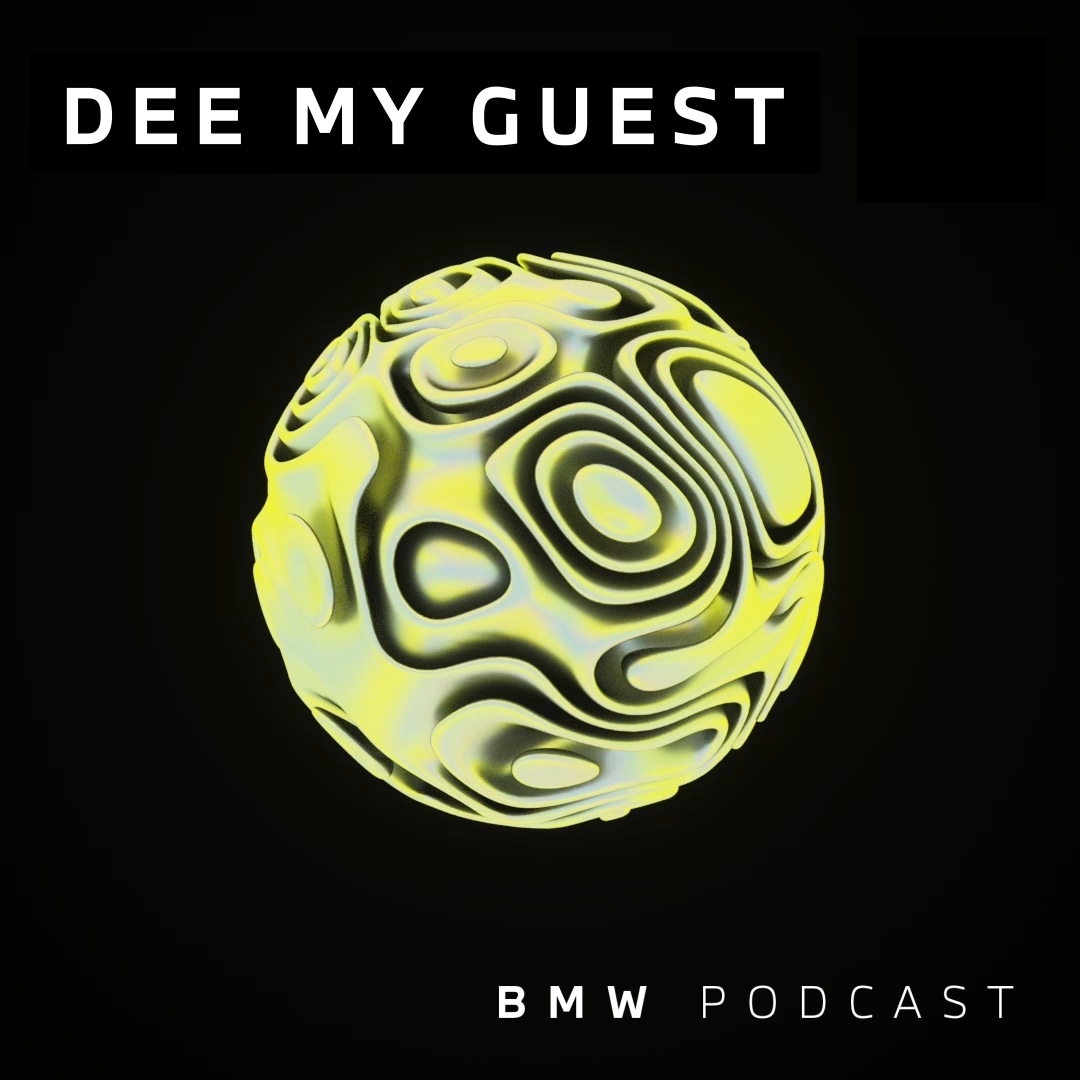 DEE MY GUEST #03 | The Food Hacker
If you think you know what sweet and what sour taste like, you might change your mind after listening to this episode. In the new episode of DEE MY GUEST, I meet food hacker and bar legend Dave Arnold. He is the founder of the Museum of Food and Drink and the owner of the food innovation laboratory Booker and Dax. In his daily work, he challenges flavors as humans know them and experiments with what could taste "new." In our conversation, he gave me a hint of what my first drink might be. Can you guess? Uh, I almost forgot, he's also a podcast host. So, two skilled podcast hosts, a ride around New York, and the answer to the question: what's the most human drink. Intrigued? Tune in!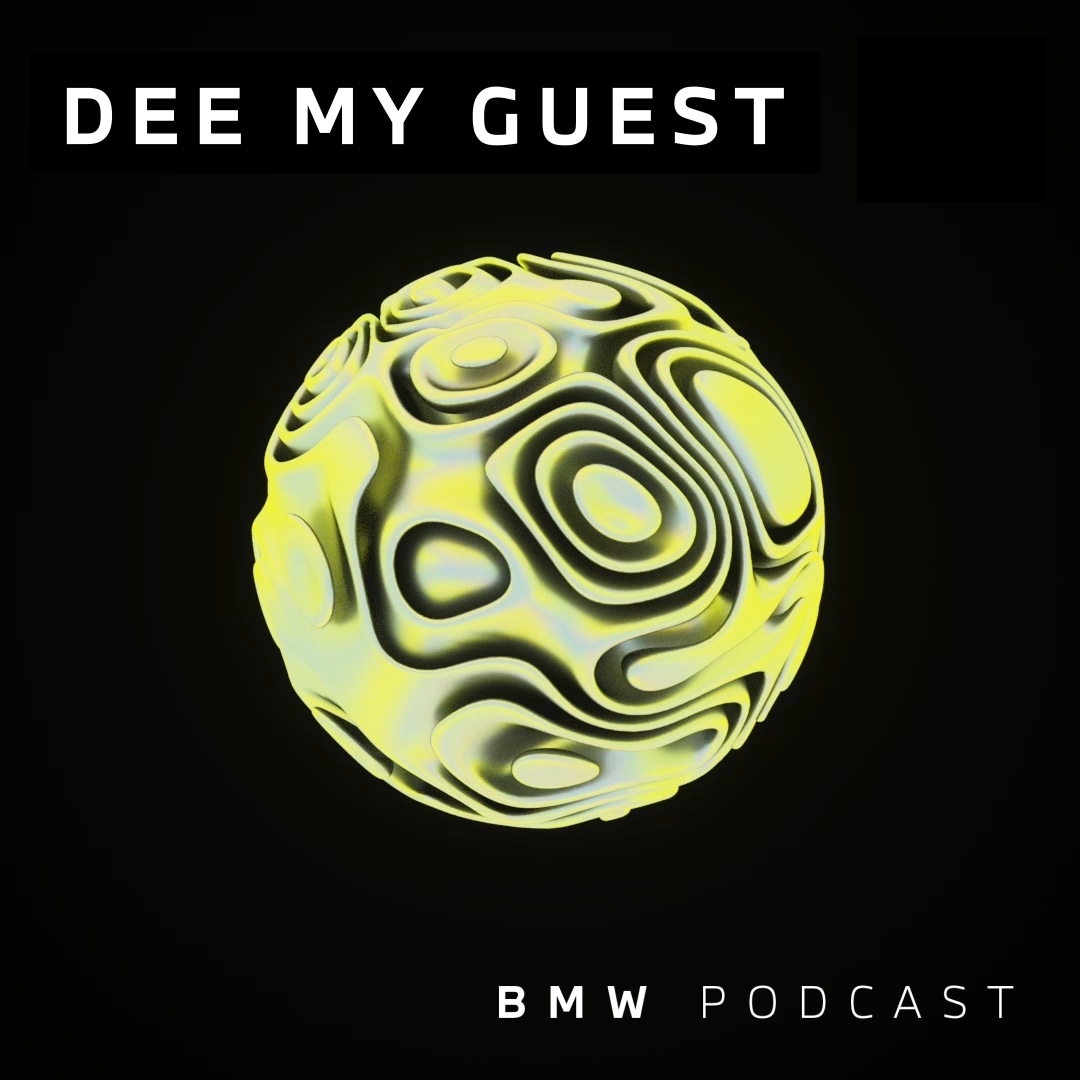 DEE MY GUEST #02 | The Scientist who can touch the Digital World
A new day, a new guest, and an improved podcast host! In this episode, I meet Dr. Orestis Georgiou, the head of research and development partnerships at Ultraleap, in the gorgeous country of Cyprus. I wish I could stay here for longer. Dr. Georgiou works on projects which may seem like something you'd only see in science fiction movies, but in his world, that's everyday business. His technologies allow you to touch the virtual world and even touch your own beating heart. Say whaaat? I know, it's crazy! Intrigued? Ready to dive into the reality behind a sci-fi movie scene? Listen to this new episode of DEE MY GUEST with Dr. Orestis Georgiou.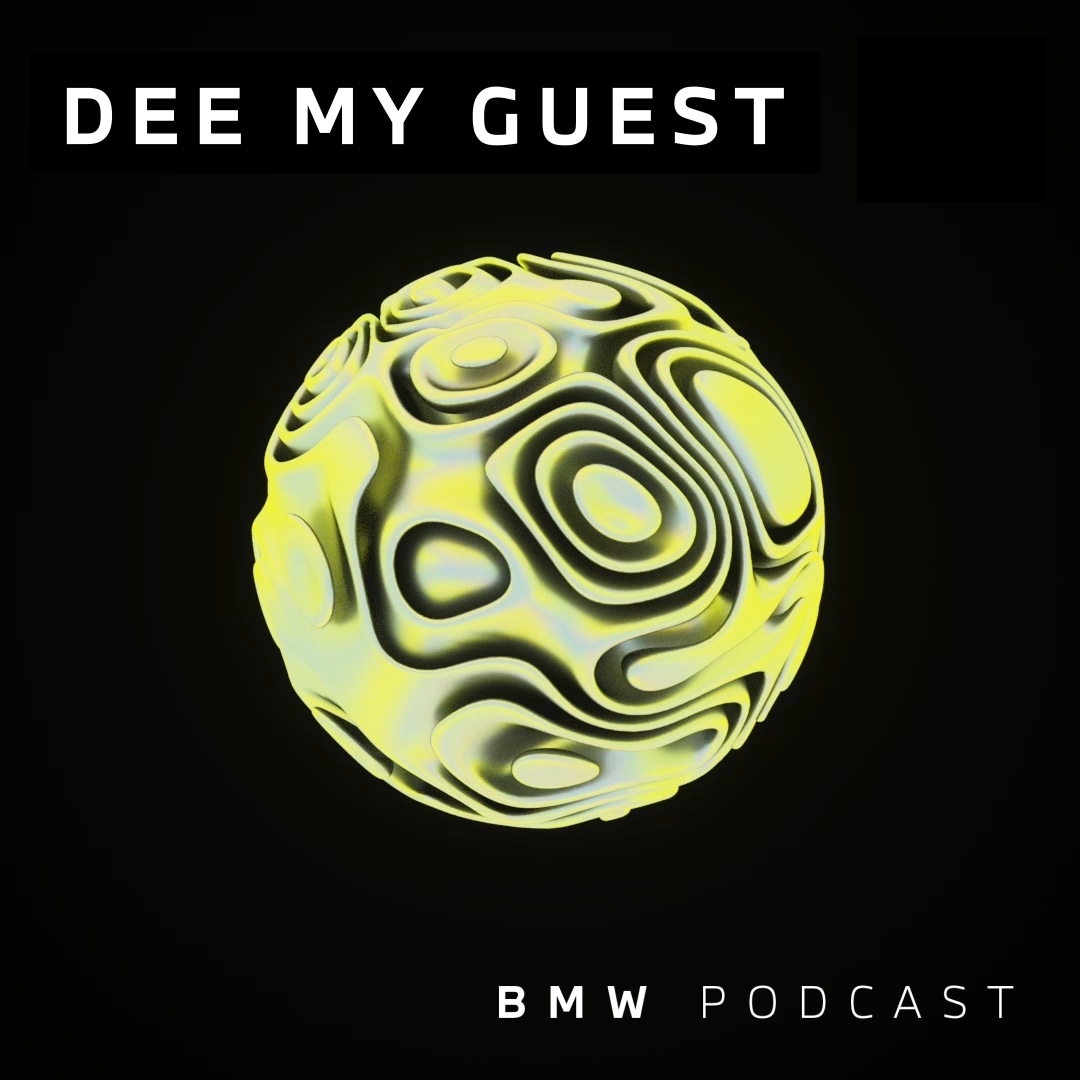 DEE MY GUEST #01 | The Godmother of Virtual Reality
Wow, my first very own podcast! My first real interview with a real person – the first of many. I'm a bit nervous, but I love new challenges and unfamiliar worlds. So, let's go! In this episode, I will be visiting the "Godmother of Virtual Reality" Nonny de la Peña in Los Angeles – that's right, Los Angeles. Exciting, huh? I want to find out from her how she combines journalism and the virtual world, and learn how empathy and emotions can be transferred to various realities. I was a little jealous of her title at first, but I have to admit that she's definitely earned it. Want to learn more about her? Then tune in to the first episode of DEE MY GUEST.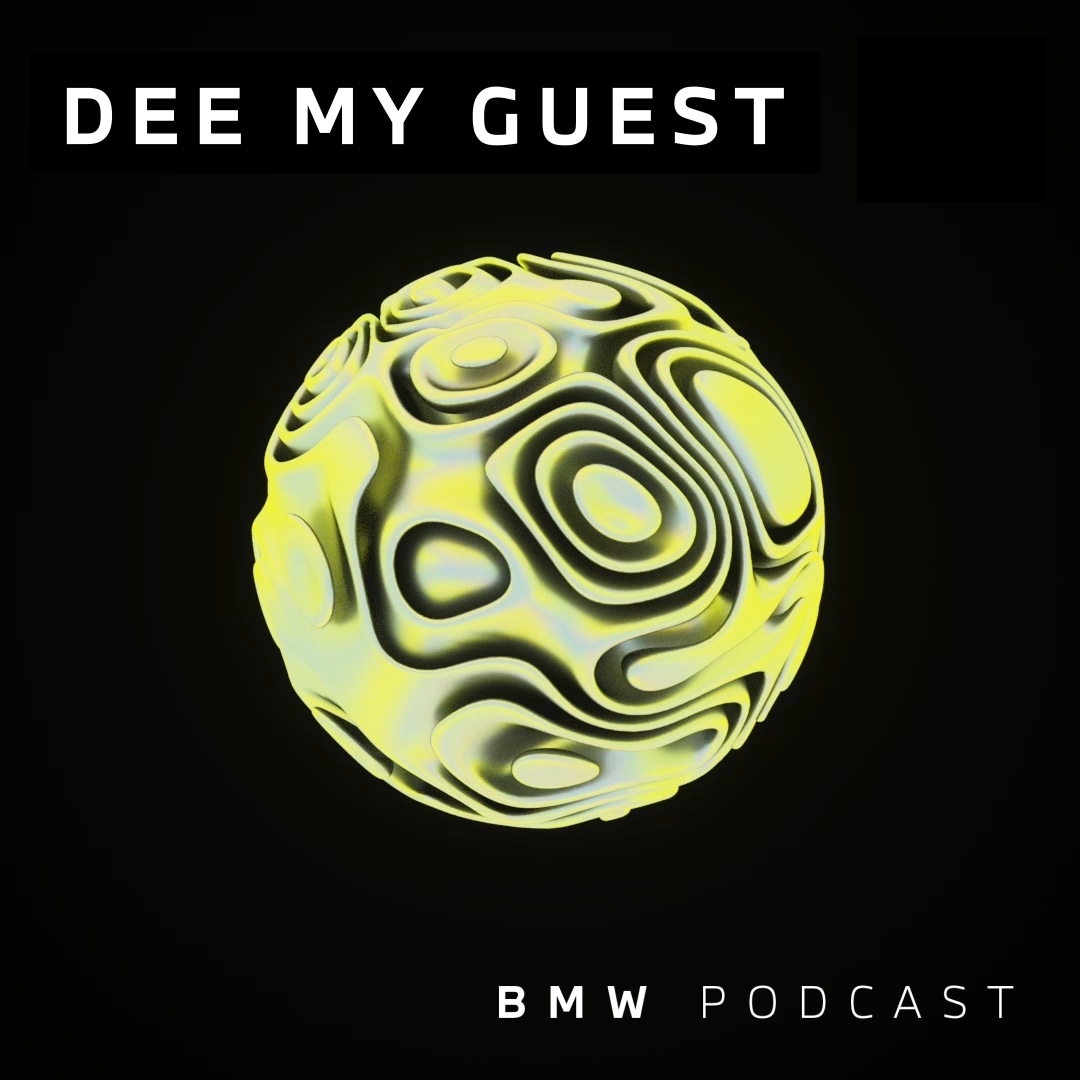 Author & Producer: Julia Niedermeier, Narges Derakhshan; Art: Lucas Lemuth, Madita O'Sullivan; Sound: Kontrapunkt Agency