Always stay up to date
Innovative mobility, exciting trends for the future and high RPMs: Subscribe now to get notified of new content.
Subscription successful.
Subscription failed. If you need help follow the link for support.
How does this sound?
You can also listen to this article via Changing Lanes, the official BMW podcast. Apart from this and other narrated articles, Changing Lanes offers you fresh new episodes every week, packed with exclusive insights on tech, lifestyle, design, cars, and more – brought to you by hosts Sara and Jonathan. Find and subscribe to Changing Lanes on all major podcasting platforms.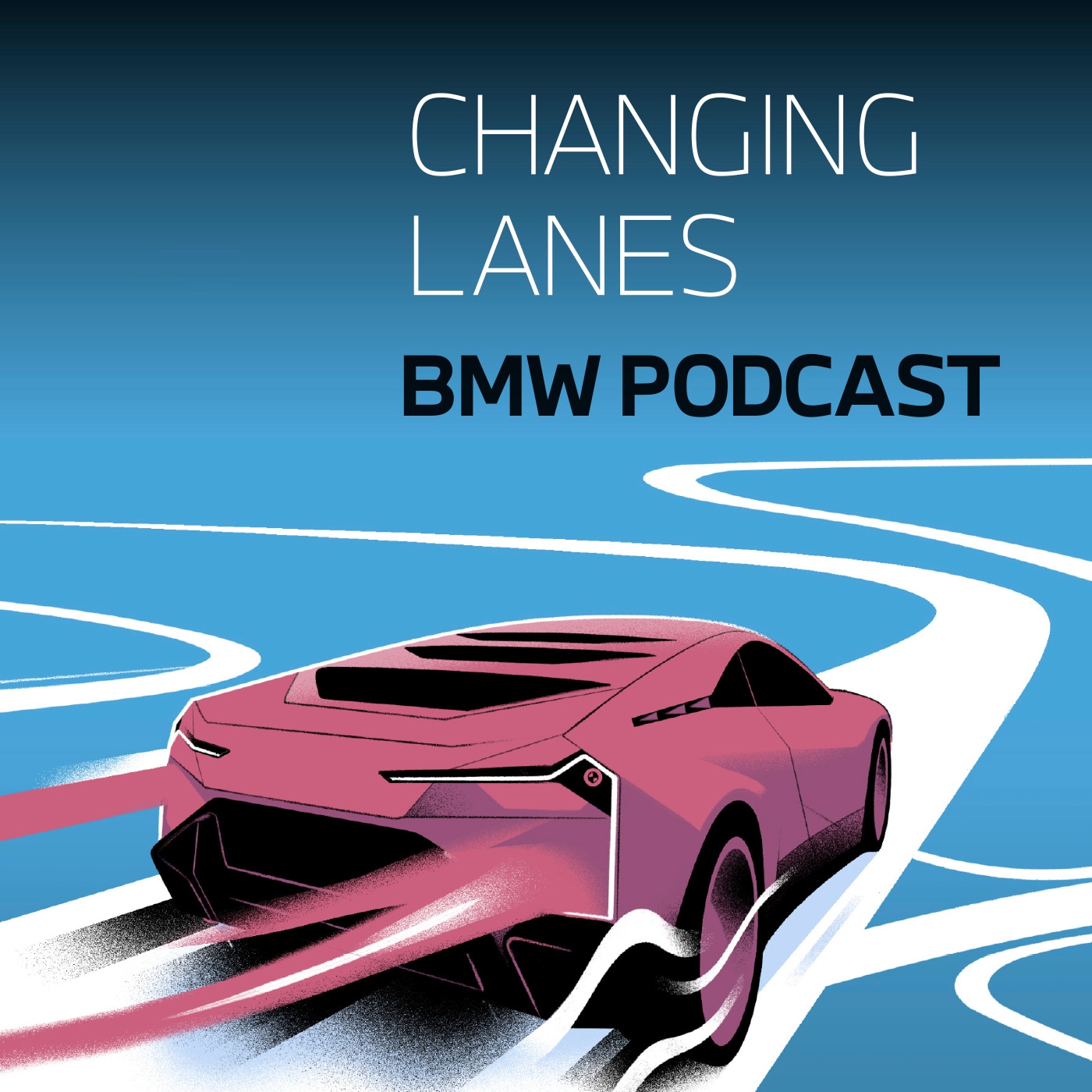 Hussein Al Attar, the designer responsible for the new BMW X6, calls his work "The Beast". This internal nickname for the Vantablack car is particularly apt, because black doesn't come blacker than Vantablack.
Vantablack is not actually a color pigment or a paint, but a coating of carbon nanotubes. These have the property of absorbing incident light almost completely. Against a deep black background, objects coated in Vantablack material seem to disappear, as the perception of spatial depth is lost. This is because the human eye perceives shapes coated in Vantablack to be two-dimensional.
The BMW X6 show car has been coated with the Vantablack variant VBx2, which was originally developed for the fields of architecture and science. This Vantablack variant has a total hemispherical reflectance (THR) of one percent and is therefore still considered "superblack", but it provides at least a little surface reflection from every angle. The great advantage of the VBx2 material is that it can be sprayed on.
Vantablack works very well on the BMW X6 given its size, distinctive shape and overall appearance.
What is Vantablack?
Vantablack is a material made from carbon nanotubes that reflects virtually no light. It is considered the blackest black in existence. The rights lie with Surrey NanoSystems, which developed the substance for space and metrology applications. Vanta stands for vertically aligned carbon nanotube arrays.
The BMW X6's superblack, non-reflective paint makes it unique: never before has a car been painted in Vantablack. Designed in collaboration with Surrey NanoSystems, the developer of Vantablack, this car is eye-catching in the truest sense of the word, thanks to its light-absorbing paint. "We have previously rejected a number of approaches from various carmakers," says Ben Jensen, inventor of the Vantablack pigment and founder of Surrey NanoSystems. Only with the BMW X6 did the company feel it had the right vehicle for the job, he explains.
The technology was originally developed for space travel (➜ Read also: A real meteorite in a car). Vantablack is processed at temperatures above 800 degrees Fahrenheit and can be applied to sensitive materials such as aluminum. Vantablack-coated lenses make faint stars and distant galaxies visible, as solar flares stand little chance against the high-tech light-absorbing material.
Then came this collaboration with BMW. The design elements of the BMW X6, such as the illuminated kidney grille, the dual headlights and the strikingly designed tail lights, contrast with the smooth surface of the light-absorbing paint.
According to designer Hussein Al Attar, this was the special lure of the Vantablack car project. The non-reflective paint also opened up new perspectives for the designers, who were able to concentrate on silhouettes and proportions without having to consider reflections, shading and light.
The Vantablack VBx2 coating allows the pillars of automotive design to shine through, without the distraction of light and reflections.
Hussein Al Attar
Creative Director Automotive Design at Designworks
Can you buy Vantablack?
This show car is destined to remain a one-off because of the enormous difficulty involved in making Vantablack paint suitably durable for everyday automotive use. The car paint needed for the world's blackest black would also be extremely expensive, not to mention questionable in terms of road safety due to its level on the absorption spectrum. However, the technology is set to be used in laser-based sensor arrangements for driver assistance systems and thus in autonomous driving (➜ The path to autonomous driving).