Always stay up to date
Innovative mobility, exciting trends for the future and high RPMs: Subscribe now to get notified of new content.
Subscription successful.
Subscription failed. If you need help follow the link for support.
Welcome to the world of HYPNOPOLIS. Listen to the trailer here:
Get ready for a brand-new futuristic world full of intrigue, chases and surprising twists in the BMW Original Podcast HYPNOPOLIS. A sneak preview awaits you in our audio-trailer.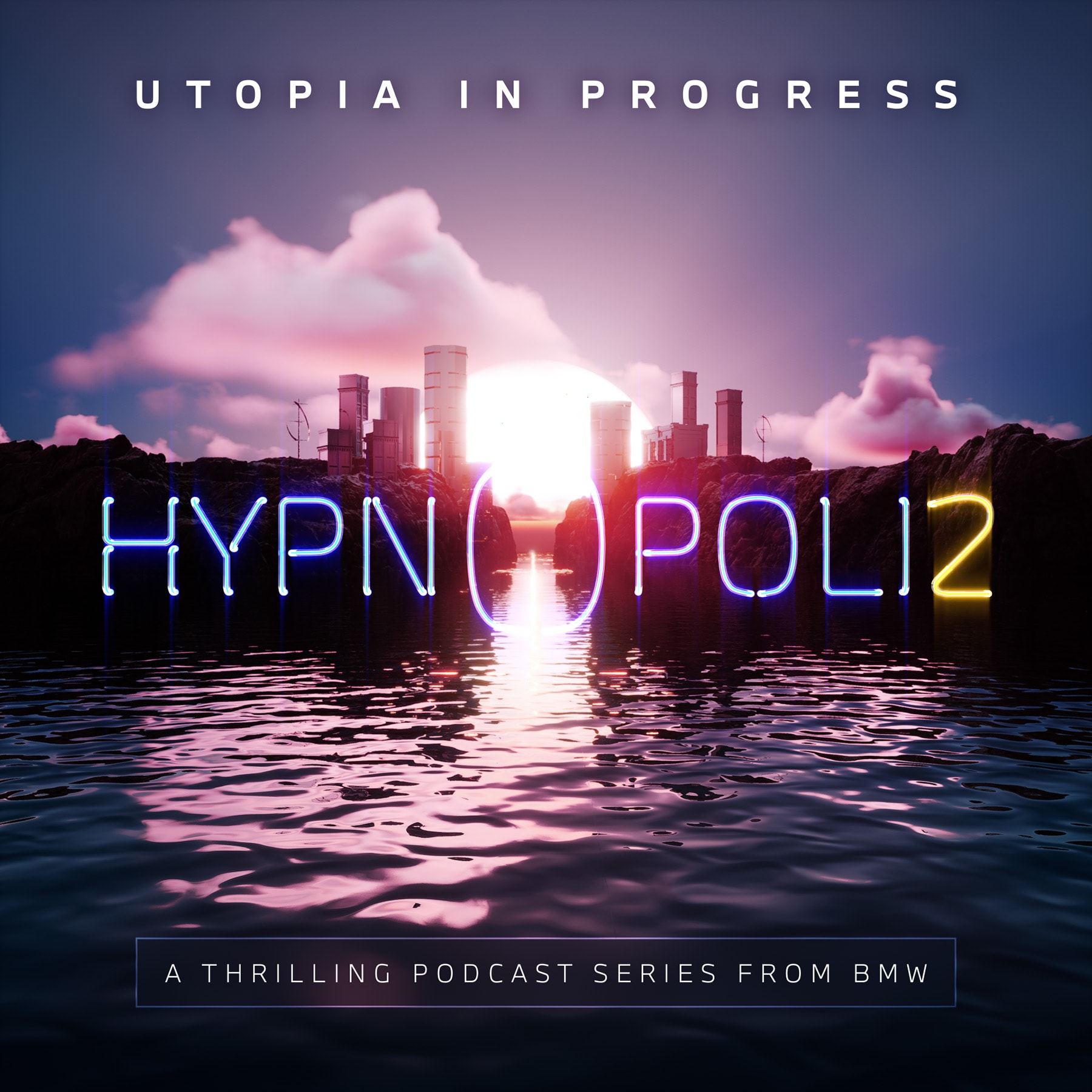 Listen to the episodes of the HYPNOPOLIS podcast here:
Cinema for your ears: Dive into a completely new future world with the story of Agent Glyph and Drone Oko in the year 2070, in a fight to protect the ecological balance of the Earth from a villain with sinister intent.
Each listener can choose how the story and characters develop. Although much of the podcast's six episodes sounds like science fiction, some of the visionary themes and futuristic transportation options depicted in Hypnopolis 2 draw their inspiration from what BMW is already putting in place or using in today's vehicles. For example, the magic of sound – using tones, sounds and noises to create acoustic worlds – does not only bring the podcast to life: They are already there in every new electric BMW. Hans Zimmer, the Hollywood composer who also contributed sounds to Hypnopolis 1, designed his own drive sounds for these that give the supposedly silent electric cars an identity of their own. We outline here the other real-life references that feature in the individual episodes.
Episode 01: Light Sleeper | A BMW Original Podcast
When eco terrorist group 'the Chosen Few' break their leader, Adam Zeleny, out of a high-security stasis facility in Siberia, Special Agent Glyph Frieden is assigned to track them down. Assisted by their robotic drone, Oko, Glyph heads to California to interview a known associate of the Chosen Few, computer hacker Jason Lin. But can Glyph and Lin learn to trust each other before it's too late?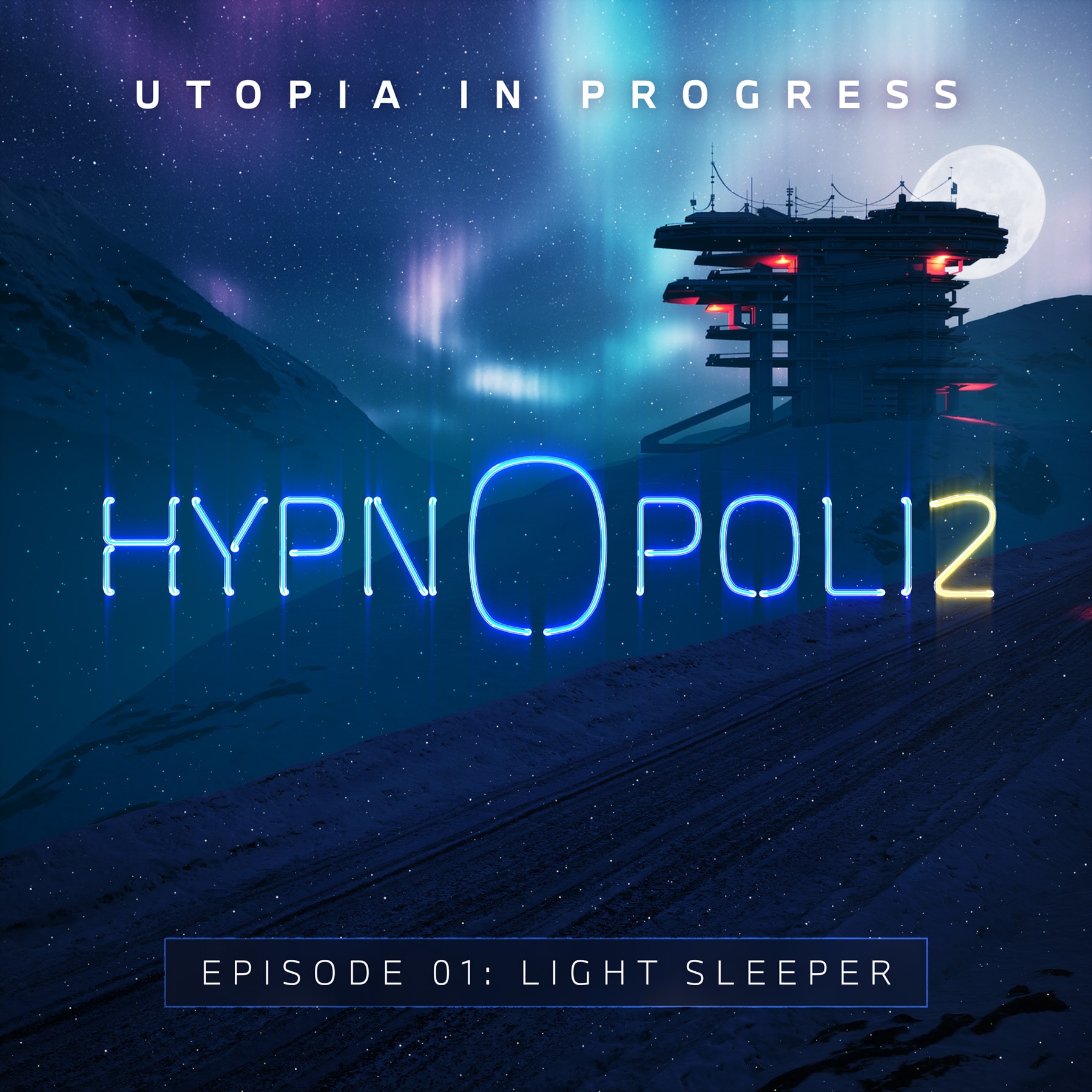 Episode 01: Focus on air quality
The first podcast episode focuses on an air purification system in this future world. An attack on this system by the villain is the starting point for Agent Glyph and Drone Oko's investigation when they take on the case. Improving air quality and reducing CO2 emissions is already one of the holistic measures of BMW that focus on sustainability in the present day. Up to 2030 the BMW Group targets to focus on transparency, including reducing greenhouse gas emissions by following scientifically-based CO2 savings plans. Building sustainable cars means that CO2 emissions are to be reduced by at least one-third per vehicle over the vehicle's entire life cycle, while CO2 emissions in the company's own production facilities are also to be cut by 80 percent worldwide. Good air quality is just as important for life indoors as it is in the great outdoors. And of course, this also applies to the time you spend in your vehicle. BMW has been actively working on modern filter systems since the early 1990s. The brands latest nanofiber filter technology (➜ Read more: BMW nanofiber filter explained) uses a combination of nanofleece and activated carbon to filter harmful particles and impurities out of the air. These nanofiber filters are installed between the air intake grilles and the air conditioning systems in the passenger compartment in the same way as traditional air filters. Not only do they filter out carbon monoxide and nitrogen oxides from the air, but also up to 40 percent more harmful particles than current filter technologies. This protects drivers right now.
Episode 02: Trauma | A BMW Original Podcast
After surviving a drone strike, Lin agrees to help Glyph and Oko track down Zeleny before he gets another chance to kill him. Released into Glyph's care, Lin takes them to his secret hideout where they discover a clue as to the terrorists next steps.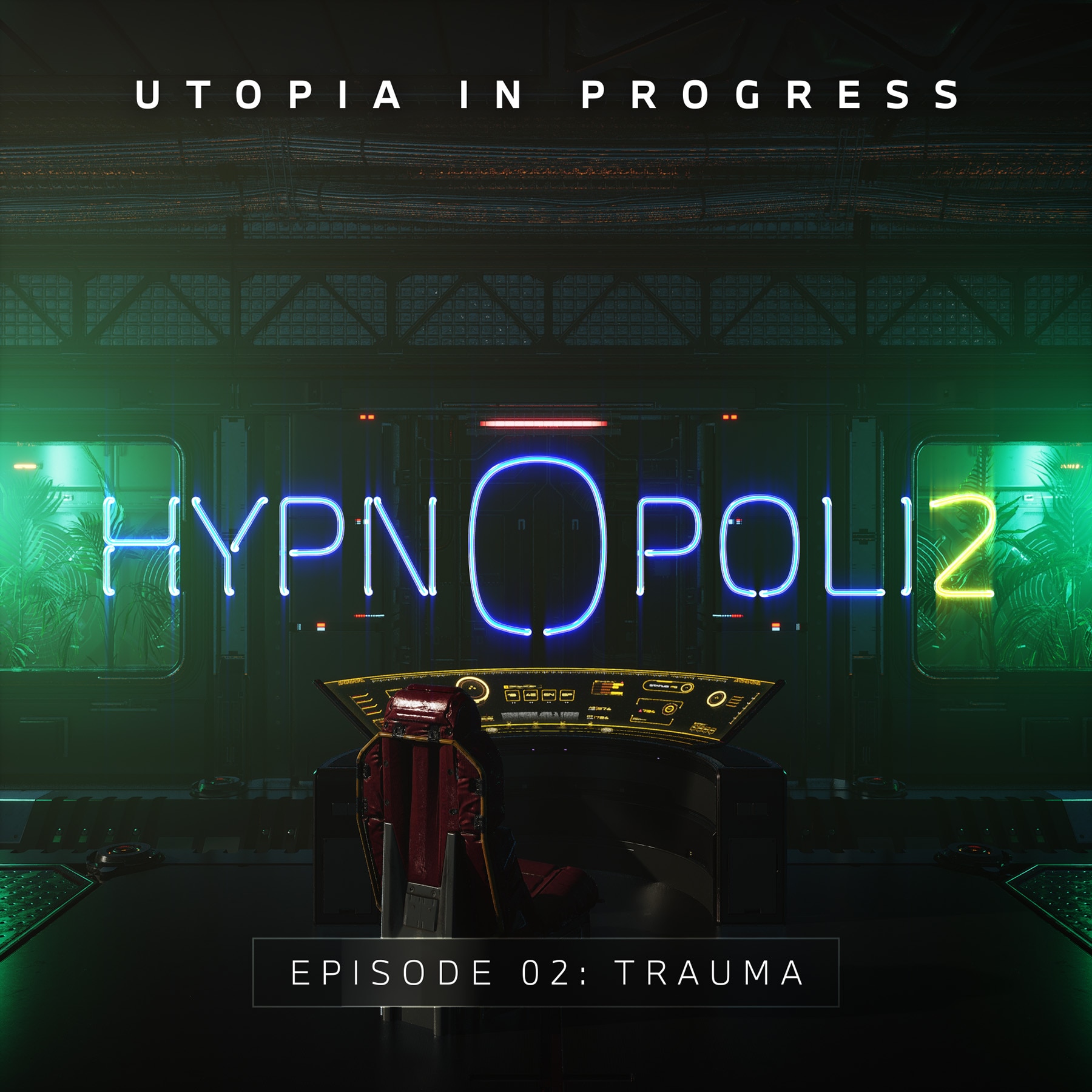 Episode 02: Mobility of the future
Glyph and Oko track down Jay – a petty criminal and hacker – in the course of their investigation and travel to his secret hideout in an intelligent autonomous capsule. It is of course a neat advantage for our protagonists to be able to concentrate fully on solving their case while on the move, without distractions from frantic traffic situations in the airspace of the future. But it is already commonplace in many major cities around the world to be able to simply get in and travel to your destination of choice. Mobility as a Service or shared mobility concepts ( Read more: The most important terms of "shared mobility") is the magic formula for maximum flexibility. And in most cases, the nearest car-sharing service such as Share Now is just a click away in the smartphone app. It will be a long time before we travel the world in luxury airships and comfortable submarines, as we do in the podcast.
Electromagnetic trains or maglev trains, on the other hand, will significantly reduce travel times in the near future. Even if a smart sidekick like Drone Oko is still a pipe dream far from being ready for series production, driver assistance systems ( Read more: The most important assistance systems at a glance) and sensors ( Read more: All about sensors) already provide comfort and support while driving. These are important for detecting the vehicle's environment, and thus for automated driving and parking functions. Radar, ultrasound and cameras already support the driver. These will be supplemented by lidar (light and range detection) in the future. Horizontally and vertically deflected light pulses let the lidar sensor create a precise 3D map of the immediate surroundings, even at night. In addition to the sensors, the sophisticated steering and operating technology ( Read more: Interior innovation) of the all-new BMW iX can already be experienced now, representing just one highlight along the way of a history spanning almost 100 years. During this time, BMW has repeatedly developed groundbreaking innovations in vehicle construction and automobile design. The focus here is also on the BMW i success story ( Read more: The BMW i vision), the idea being to rethink individual mobility holistically and sustainably.
Episode 03: Solar City | A BMW Original Podcast
Following the terrorists' trail to Solar City, Morocco, Glyph and Jason take a guided tour of the futuristic Mind Palace while Oko discovers Zeleny is already carrying out the first phase of his monstrous scheme. An action-packed confrontation ensues, but Glyph and Jason are only beginning to realise the terrifying scope of the Chosen Few's plans.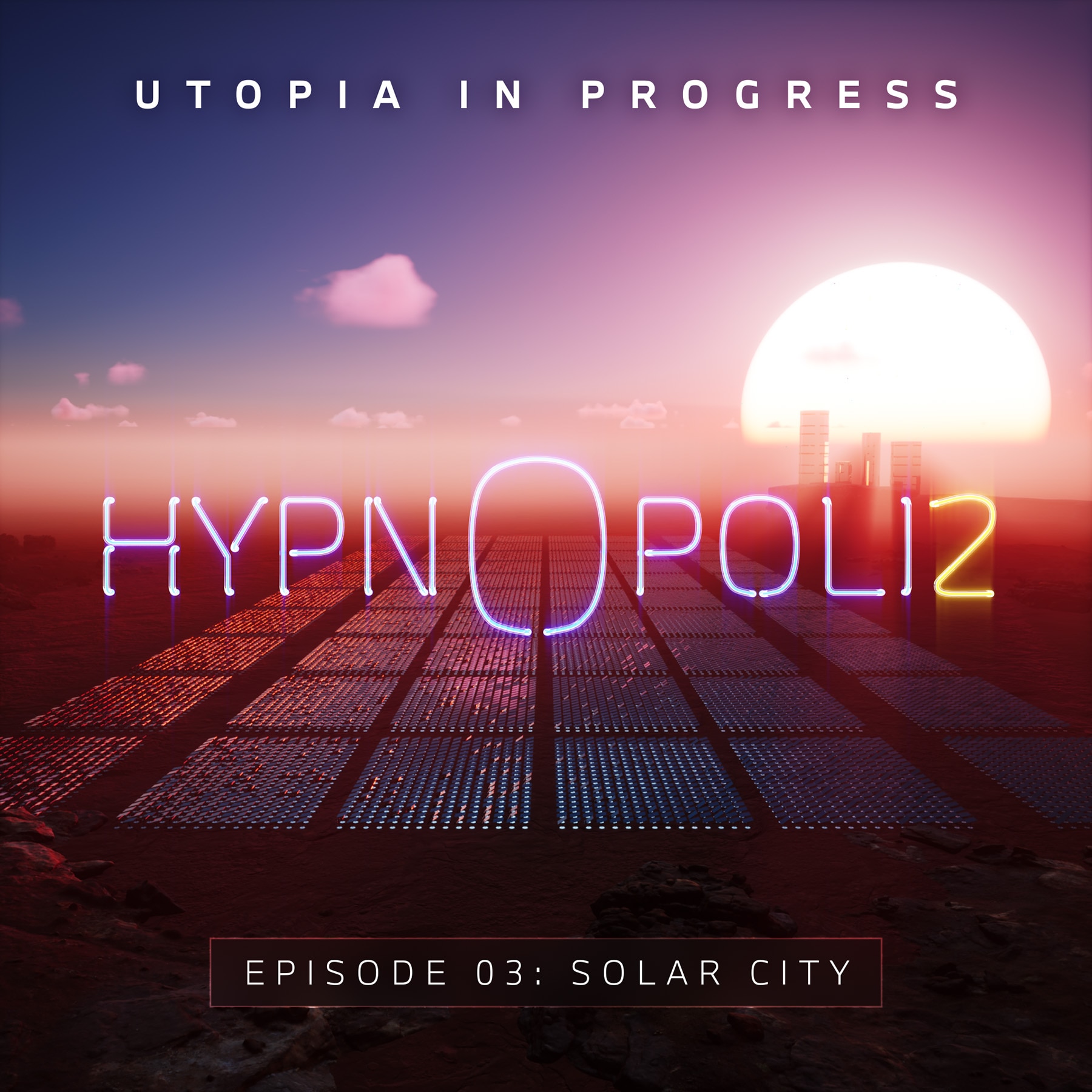 Episode 03: Circular economy
The locations in episode 3 are a recycling plant and a site with photovoltaic systems. The circular economy ( Read more: Green future at BMW – interview with sustainability expert) puts the emphasis on a closed material cycle. Part of the plan to conserve resources – as portrayed in Hypnopolis 2 but already happening – is by recycling. Today's progress already sees a closed and sustainable recycling loop established for battery cells ( Read more: The recycling cycle of a battery). In the future, for example, lithium-ion battery cells will be produced in as closed a value chain as possible, from the selection of sustainable materials and the composition of the battery cell to production and recycling. This idea is also already being put in place for other materials. All steel waste produced in the stamping plants – for example, when doors are stamped out – is either reused via a direct material cycle or returned to the steel producers via the steel trade and processed into new steel. And not only that. BMW is also working with its partners on processes for CO2-free steel production. As a result, CO2 emissions in the steel supply chain of the BMW Group are expected to be around two million metric tonnes lower in 2030 than they are today. For BMW, solar energy also already plays an important role in its holistic and sustainable strategy. Since aluminum production is very energy-intensive, using green power has enormous potential to reduce CO2 emissions. For example, almost half the annual requirements of the light metal foundry at the Landshut plant comes from aluminum produced with solar energy from the Arab Emirates. Solar installations at the BMW plant in San Luis Potosí, Mexico, supply their own share of the electricity required for production. The overarching goal: to operate all plants and sites exclusively on a climate-neutral basis in the future.
Episode 04: Ouroboros | A BMW Original Podcast
With Zeleny having escaped again, Glyph and Jason turn their attention to Governor Cassandra Banks, head of the Pan-Global Environmental Agency. Attending a party at Banks' palatial South African home, Glyph comes to suspect that the head of PANGEA may know more about the terrorists' scheme that she's letting on…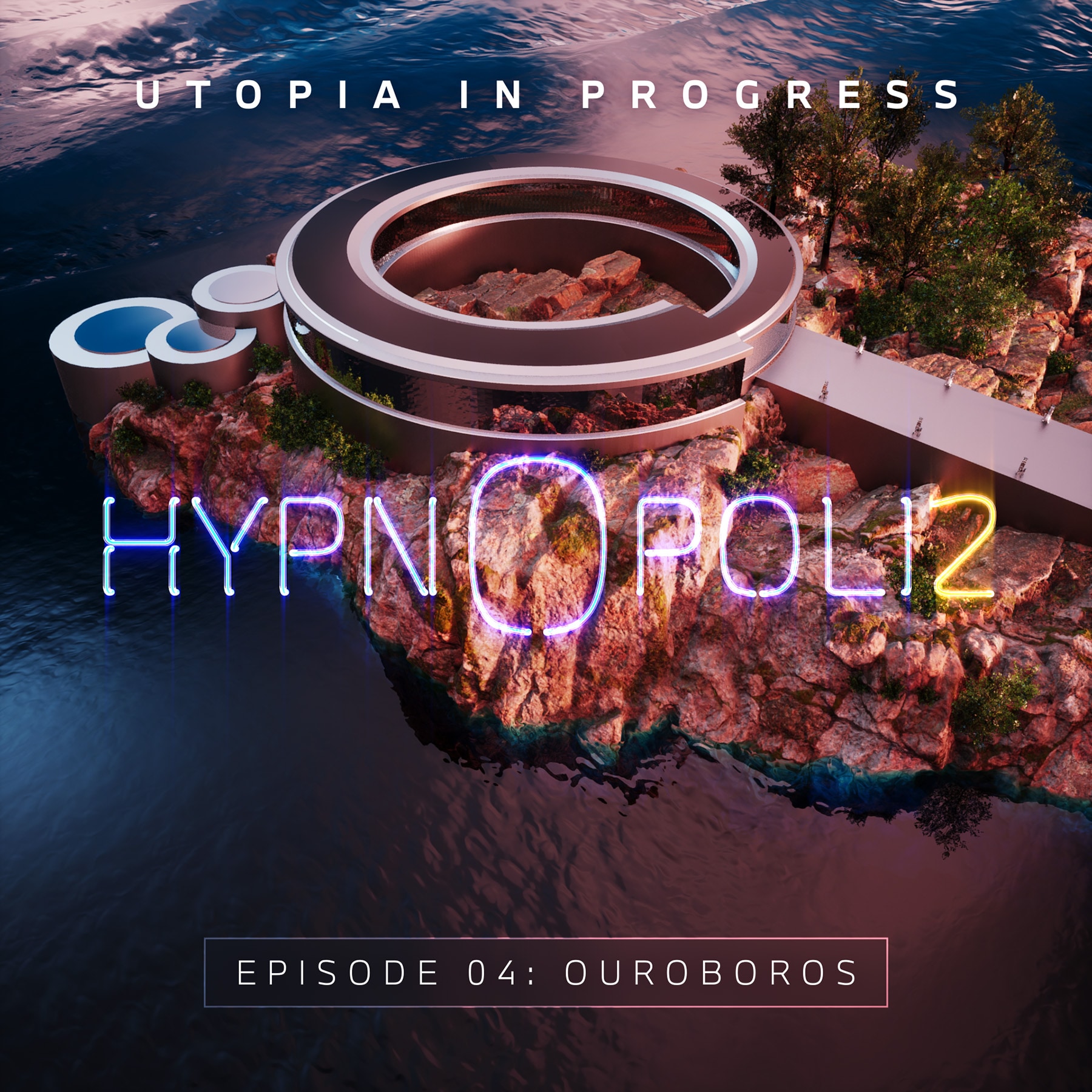 Episode 04: Sustainability and conservation
In Episode 4, the investigation leads Glyph and Oko's team to an underwater installation that uses nanobot technology to clean the ocean. One good example of how to give something back to nature and at the same time guide a region from the coal age into the modern age is the renaturation of the Lusatian Lake District ( Read more: Energy transition: in the Lusatian Lake District with the electric BMW iX3). This is where landscape change meets a sustainable vision. Responsibility for the environment is also the top priority in reality. Being mindful of nature, but with people's welfare in mind too: That is why BMW has ecological and social sustainability across the entire value chain firmly anchored in its strategy. There is particular emphasis on making sure that the raw materials for production are mined in an environmentally conscious, but also socially and ethically responsible way, or reused sustainably in a continuous cycle. Fabrics are produced from ECONYL® yarns made from recycled fishing nets and other nylon waste to make headliners and floor mats for the BMW i3, the BMW iX and other models, for example ( Read more: Sustainable materials at BMW). Compliance with environmental and social standards as well as human rights, the protection of natural resources and the reduction of CO2 emissions in the supply chain are also top priorities in purchasing decisions.
Episode 05: Hidden Depths | A BMW Original Podcast
Despite Zeleny's best efforts to eliminate them, Glyph and Jason pursue the Chosen Few to a mobile undersea clean-up installation, Lemuria Alpha. Here on the ocean floor, our heroes are about to come face-to-face with the deadly technology with which the Chosen Few intend to eradicate mankind.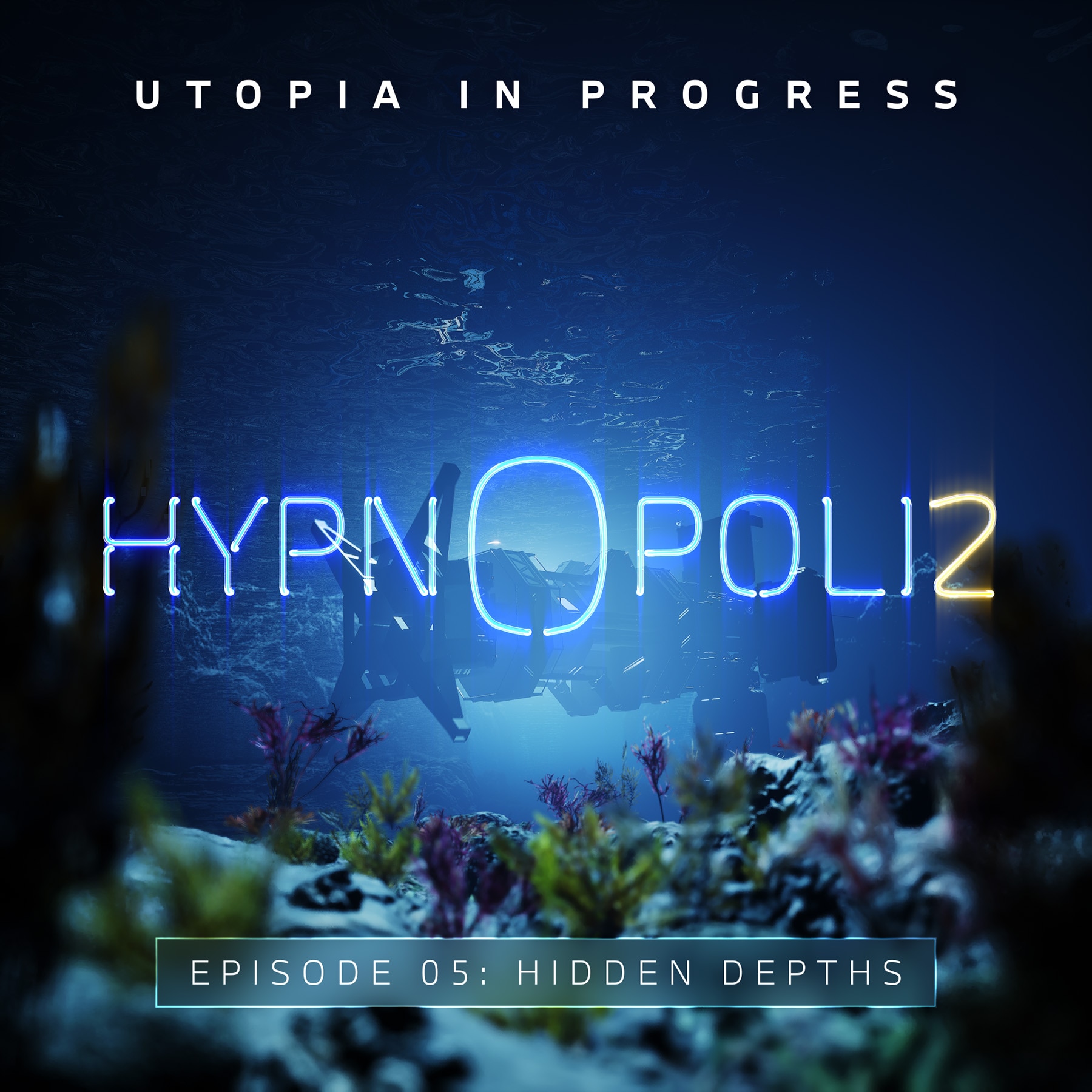 Episode 05: Renewable energy
What does a chase on solar-powered motorcycles sound like? The acoustics are impressively portrayed in the fifth episode of Hypnopolis 2. Even if motorcycles powered by solar energy are still the stuff of science fiction, a sustainable two-wheeled path is already on the agenda today. BMW hybrid e-bikes or the CE 04 electric scooter enable smart, green navigation from A to B in urban environments. The new BMW CE 04 design is based on the flat energy storage system in the underbody and its compact drive system. The freedom in design and solutions that have been exploited here are leading to a new aesthetic in mobility. The same applies to the BMW i Vision AMBY high-speed pedelec presented at the IAA, where the BMW Group rolled out a visionary two-wheeled solution for the urban mobility of tomorrow. Renewable energies are supporting pillars in the brand's sustainable direction ( Read more: How BMW manages to produce so sustainably). BMW relies on regional green electricity from hydropower for production of its BMW iX and BMW i4 electric models at its Dingolfing and Munich plants. Wind power helps cover electricity requirements at the Leipzig plant.
Episode 06: Dreamworld | A BMW Original Podcast
As the countdown reaches zero on the release of the PANGEA-built nanobots, Glyph and Jason race to catch up with the terrorists. But it seems that there are schemes within schemes, and even the terrorists aren't safe from the true mastermind behind this diabolical plot.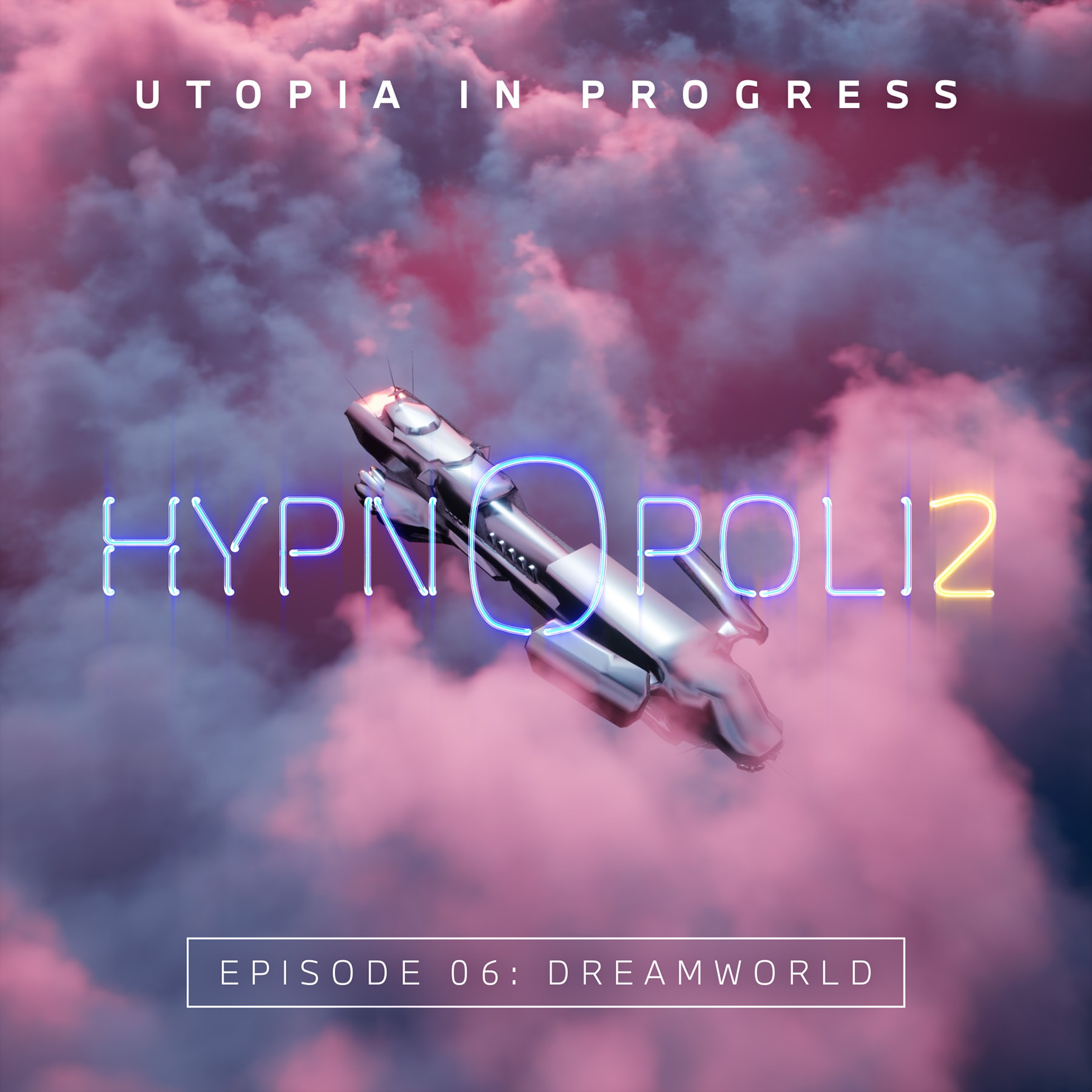 Episode 06: Electromobility
In the final episode, the savvy Drone Oko makes a spectacular entrance – with electrified wingsuits playing a leading role in the exiting climax. These, too, have already made their debut in reality, but the pioneering flight of Austrian Peter Salzmann in a wingsuit with an electric motor certainly had to be filmed for posterity ( Read more: Wingsuit with e-motor: the making-of). He stepped into unknown territory for "The Electrified Wingsuit" project together with BMW i and Designworks, the in-house agency for mobility concepts of tomorrow for the BMW Group. Flying farther than before and landing safely on a suitable spot, the forward-looking BMW i approach of electric drives and innovative materials and technologies was a perfect complement to Peter Salzmann's unorthodox but intriguing idea. From electric flying to electric driving, it's not only about BMW automobiles going electric: The vehicles used in the production process of these e-cars also run on electricity themselves. For example, BMW uses more than 500 electrically powered logistics and production vehicles and transport systems at its plant in Landshut, from tractors and sweepers to forklifts and electric trucks.
Enjoy the Soundtrack of HYPNOPOLIS 2: UTOPIA IN PROGRESS!
Enter the cinematic, dreamy, dark and catchy soundscape of HYPNOPOLIS.
The synth-wave soundtrack delivers the musical architecture for a future that is placed in your hands, within BMW's award-winning interactive podcast.
The following link will take you straight to the tracks of HYPNOPOLIS 2: UTOPIA IN PROGRESS: