Always stay up to date
Innovative mobility, exciting trends for the future and high RPMs: Subscribe now to get notified of new content.
Subscription successful.
Subscription failed. If you need help follow the link for support.
How does this sound?
Innovation, inspiration, intelligence - BMW i can mean many things. But it's not just the latest technology, it's also sophisticated design. In this episode of Changing Lanes, the official BMW podcast, we talk to the creative mind behind the BMW iX: designer Kai Langer. Learn what the typical working day of a designer looks like, what change means to him, what his grandmother dancing to Elvis has to do with change and how he deals with negative feedback.
"Changing Lanes" is the official podcast of BMW. Subscribe for new episodes each week, in which our hosts take you on an exciting journey and talk about innovative technologies, lifestyle, design and more.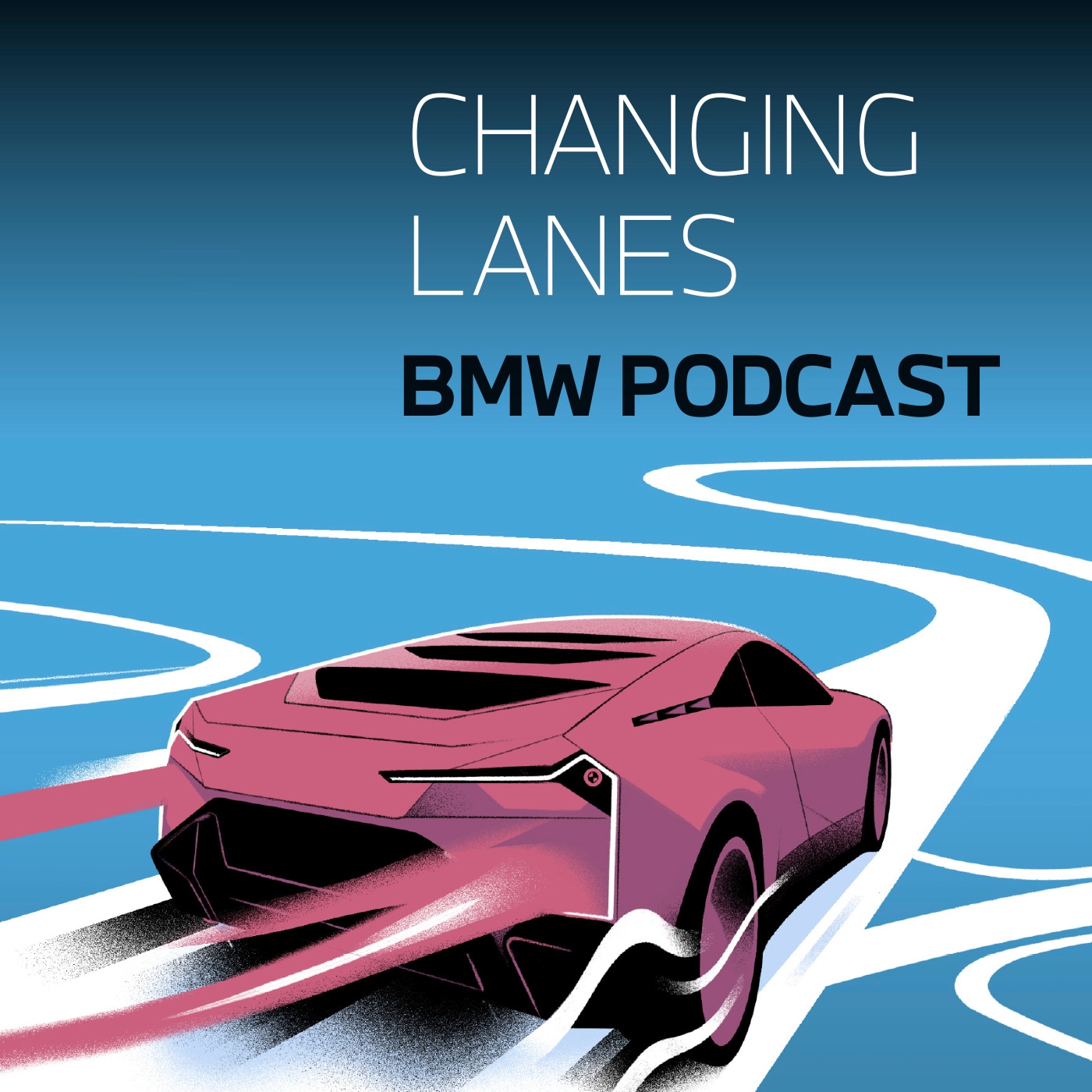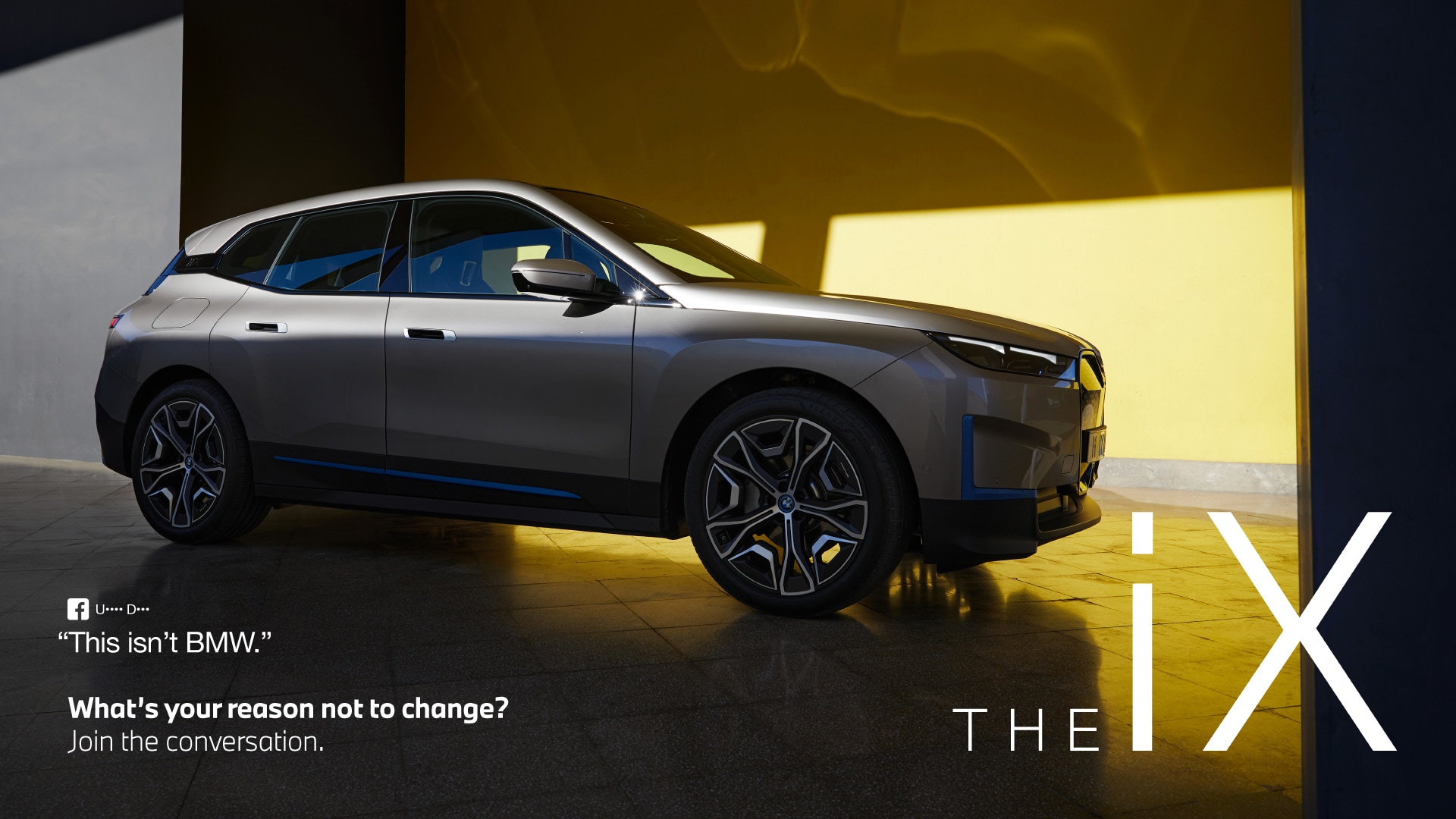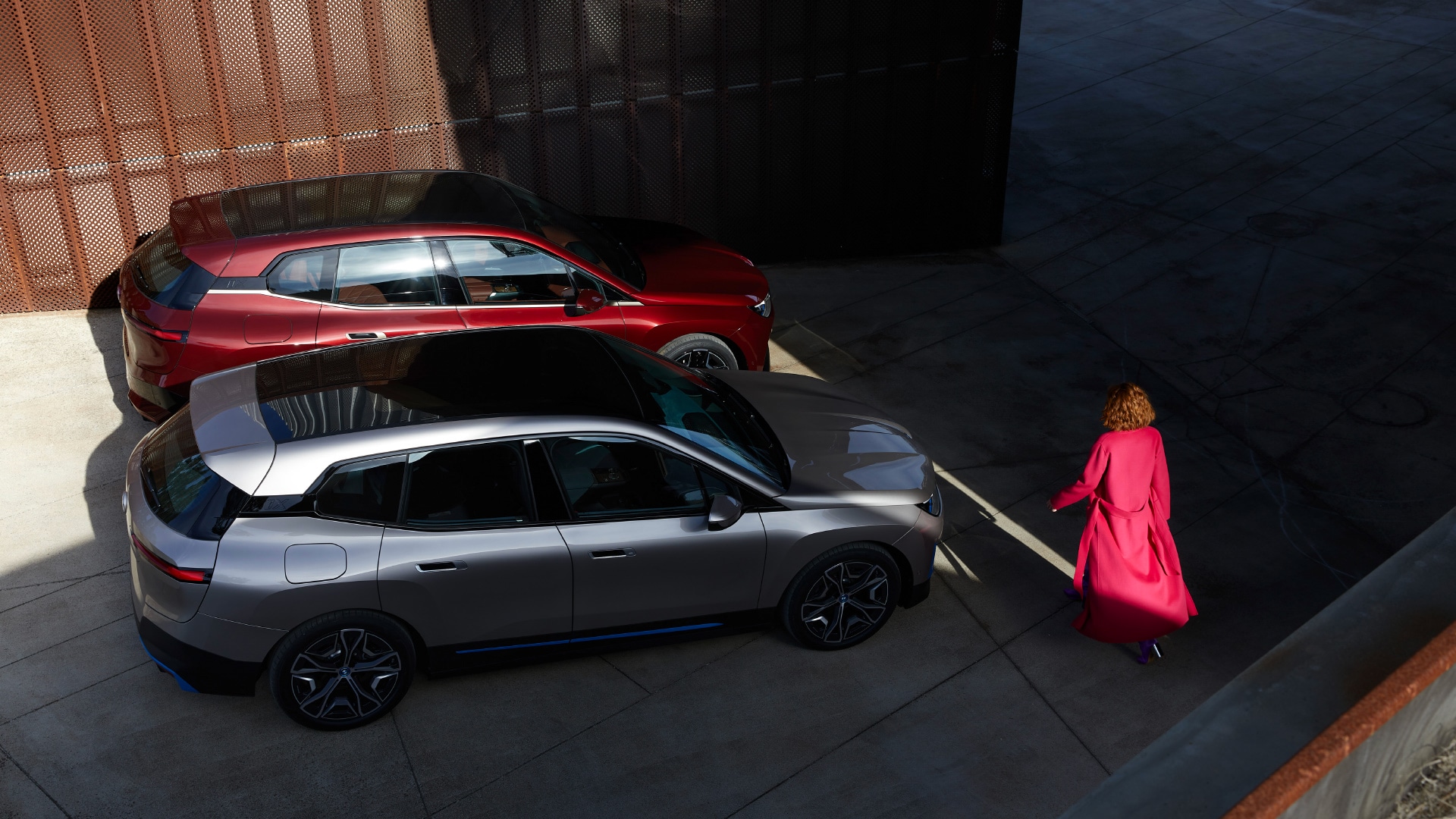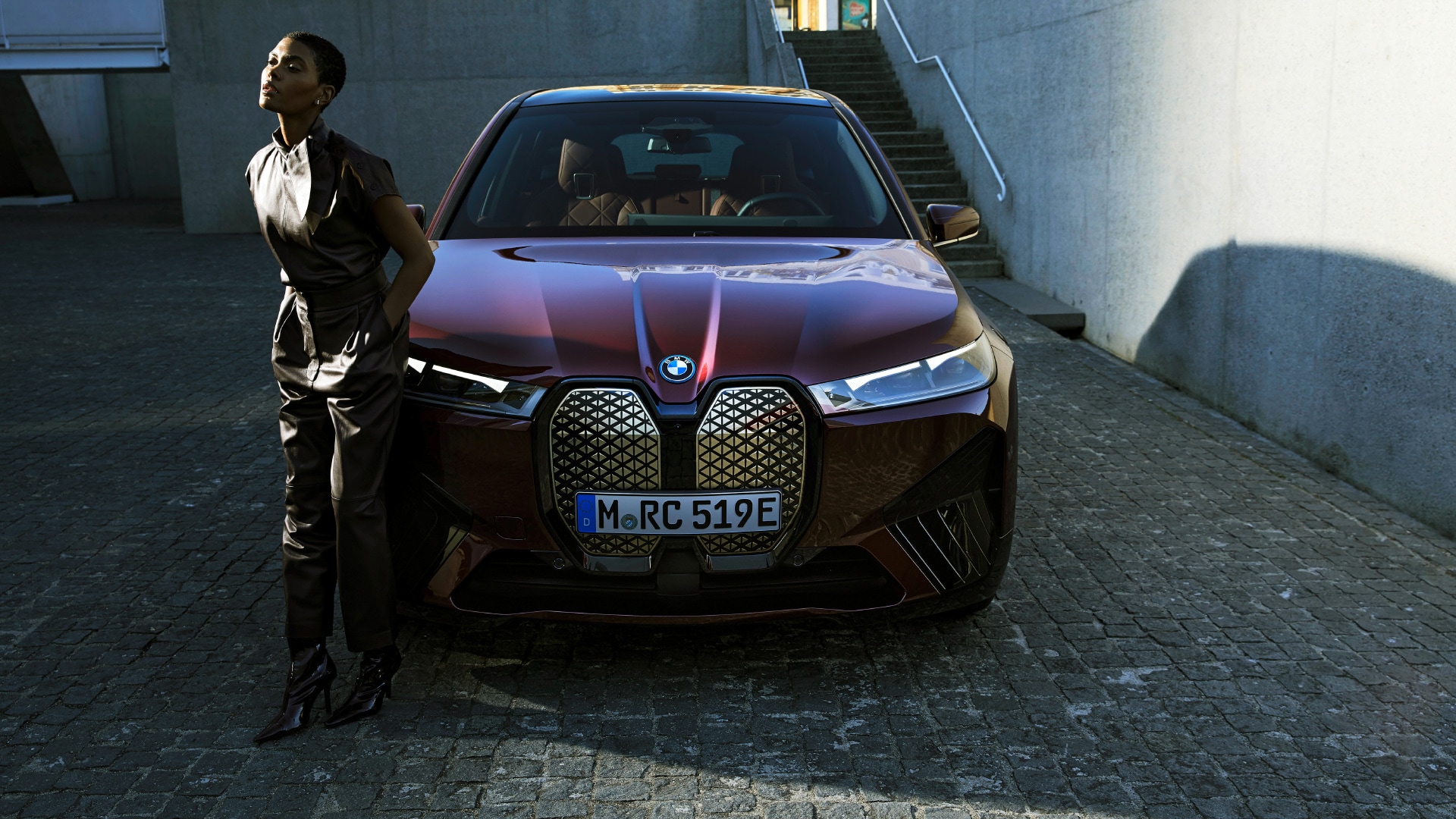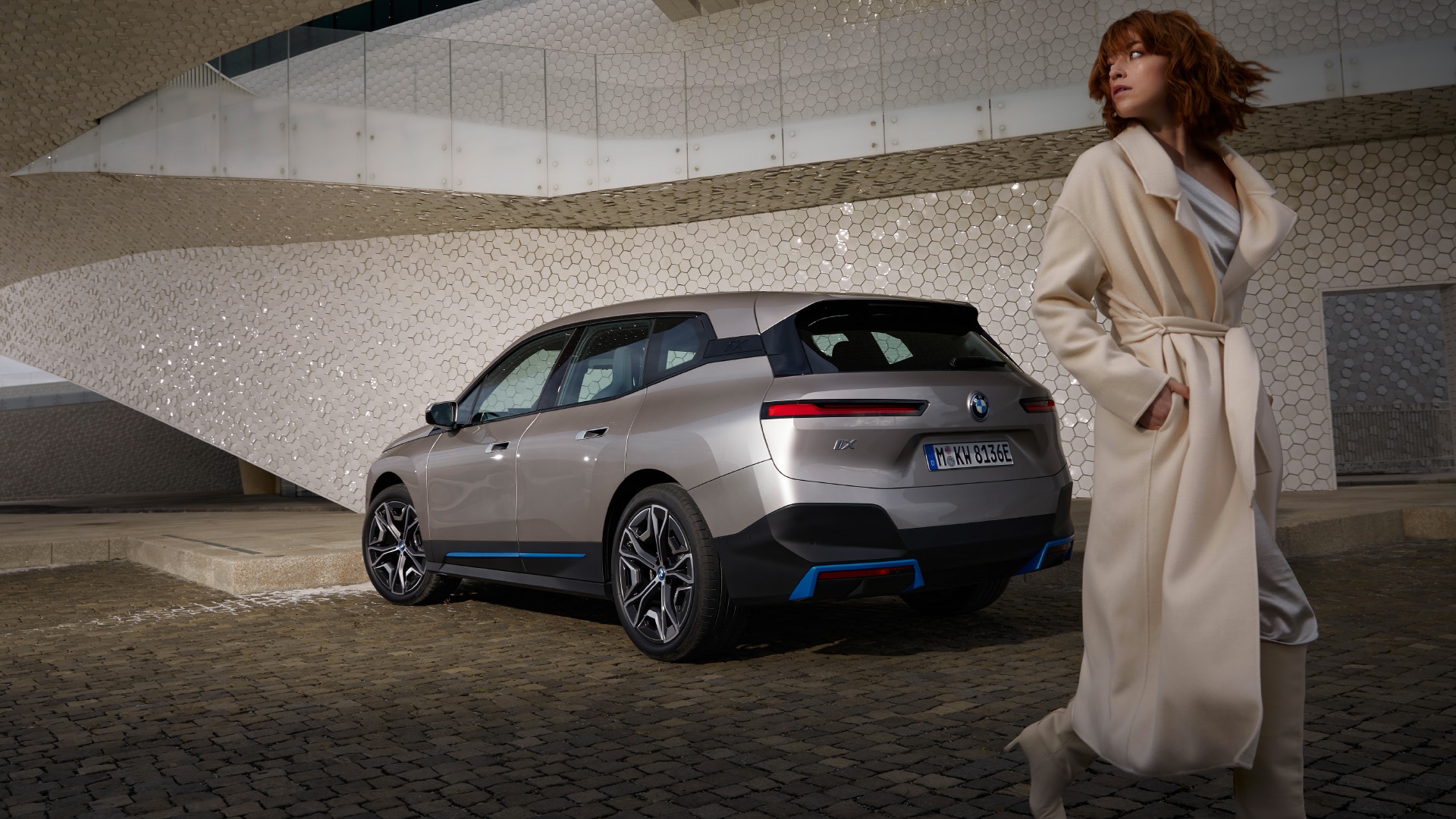 CO2 emissions 0 g/km (combined)
Fuel consumption 0 l/100 km (combined)
Power consumption 21 kWh/100 km (combined)
You will always have plenty of reasons to change.
But the truth is: It's always easier to find a reason not to. It might not be the best time for you right now, or perhaps you find yourself in the wrong place. You might think that technology still hasn't reached its peak, or that the design looks strange.

At BMW i we believe that the obstacles we see as reasons not to change can and should be overcome. This is why we have been pioneering electric mobility for the past ten years – and why we will continue to be at the forefront of positive change in the future, too.

This also means that we want to openly talk about change with our most honest critics: you.
We don't wish to shut down your criticism. Instead we want to meet you in dialogue. That's how we achieve a new level of transparency. Together.

We believe in our brand vision and in our product substance. But we do want to engage in conversation with you about how we can do our part in changing mobility for the better.
We do this by asking one simple question: "What's your reason not to change?"
Because once you accept the endless possibilities of shaping the future for the better, we believe there is no real reason not to take that first step. There is no reason not to change.

So, join us in conversation and let's take change further. One step at a time. Be part of the change you want to see, and make the future you want to live in become reality.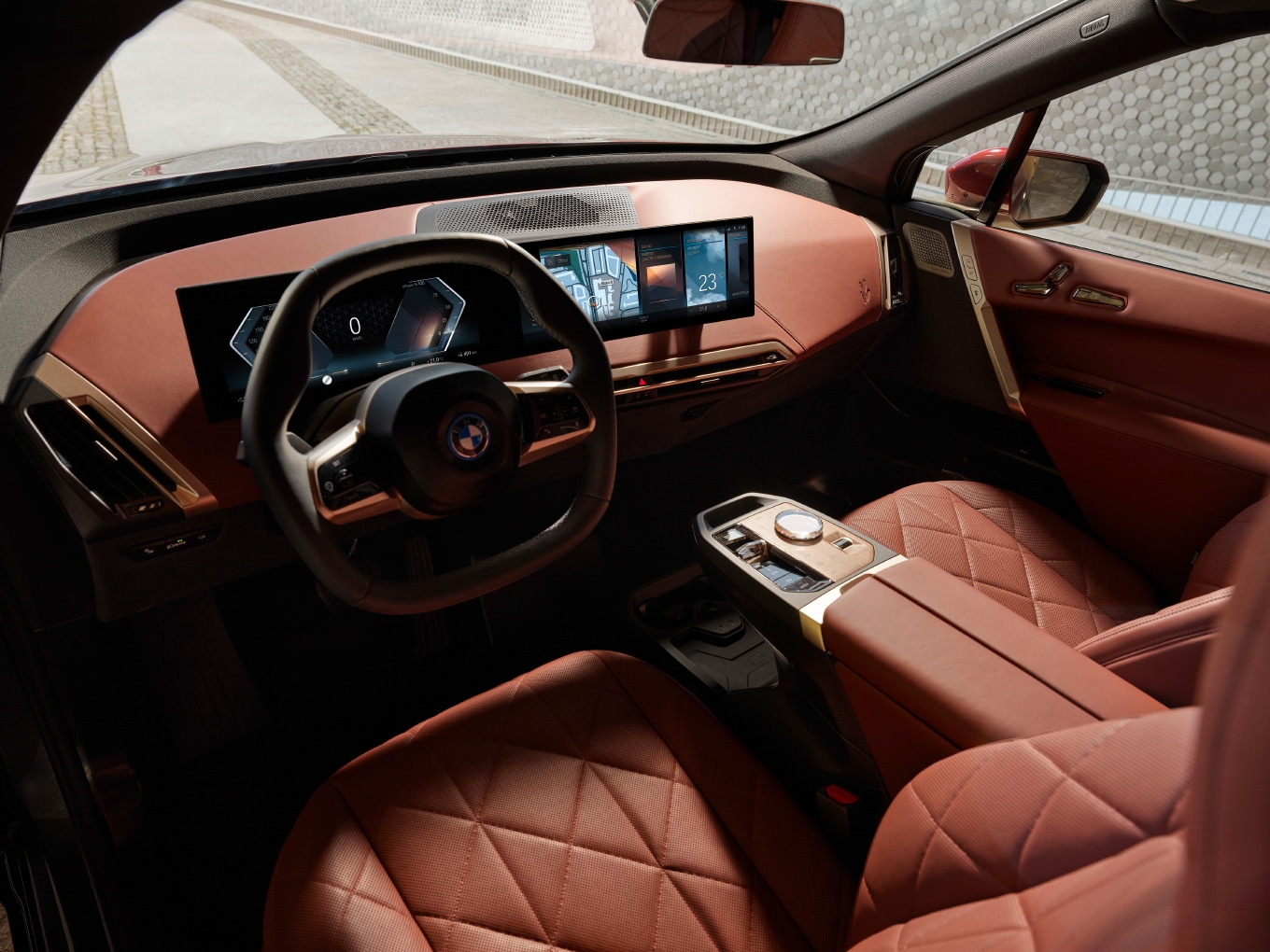 The BMW iX shows how we can give new technologies a very modern and emotional design. The car is technologically complex, but it feels very clear and uncomplicated. The BMW iX offers a mobile living space in which people will feel at ease, where the car's intelligence is only there when you need it.
Adrian van Hooydonk
Senior Vice President BMW Group Design

We know you have criticism and questions. We see this every day from the comments you leave us. But we're happy to hear them – and we're here to give you answers:
"Why is the grille so ugly?"
When it comes to innovative constructions and modern design, it's very common for some to find it unusual and odd or even unaesthetic. That's mostly because it's neither what they are used to seeing, nor what they expect. But in order to make a difference, you have to create new patterns, go new ways and try new looks. The entire front of the BMW iX has been reinterpreted to give it its futuristic and expressive appearance. In terms of design, it deliberately highlights the vehicle's overall progressive appearance, in combination with the new twin headlights, the narrowest ever to be mass-produced by BMW. The new grille however also hosts a number of technical innovations - it's not all looks. Since the electric drive of the BMW iX requires only a small supply of cooling air, the classic BMW kidney grille is completely closed and instead transformed into an intelligent panel, housing sensor technology, cleaning systems and heating elements.
"Why did it take BMW so long to come up with a new electric car?"
With both the i3 and the BMW iX3 already on the market, BMW has entered the arena for good. The i3 set a new standard for e-mobility and was truly ahead of the curve, and with the iX3 we are building a fully electric SAV that convincingly brings both performance and driving pleasure to drivers worldwide. This is just the first step of many to come. These steps, however, need to be taken the right way. While continuously improving our concept of electric mobility, with the BMW iX we wanted to set the next big milestone for e-mobility. To make a real difference, there were a lot of questions to be answered and obstacles to be overcome. With the BMW iX, we have created another electric SAV that goes beyond the status quo and redefines its segment, not only in terms of efficiency, but also when it comes to connectivity, performance and design. And indeed, there is much, much more to come – including the new BMW i4, which is set for its reveal in 2021.
"It takes forever to charge."
This depends, but generally it's much less of a hassle than many critics perhaps insist. If you are using a regular AC charging outlet, like the ones you have in your walls, charging an EV fully can indeed take a night. However, nowadays wallboxes that can be installed for instance in your garage, significantly reduce charging times, typically by two-thirds. And if you use a high-power DC charging outlet, like the ones you typically find along highways or in parking lots, run for example by our partner IONITY, you will be able to charge for most of your needs in just 10 minutes - the time it takes to, say, grab a coffee. Another thing to consider is how much electricity you actually need every day. The vast majority of drivers use their cars for relatively short commutes, with an average distance of around 65 kilometers or 40 miles per day. This means that you actually rarely need to fully charge your car to meet everyday demands. In most cases, you can simply charge while the car is parked at home or at work. Using fast charging and smart charging technology, you will pretty much always have enough charge for your everyday needs. The new BMW iX, for example, can charge from 10 to 80 percent in under 40 minutes when charging via a 150 kW DC outlet, giving you hundreds of fresh kilometers – or if you are in a hurry, up to 120 kilometers in just 10 minutes. In sum, when owning an electric vehicle, optimized charging replaces running your gas tank empty and then filling it up again; instead EV use and charging routines most of the time simply blend straight in with your daily schedule.
"Electric cars don't have enough range."
Again, this is a thing of the past by now. Long gone are the days when EVs had to stop and charge every 80 to 90 kilometers or so. Range anxiety was a real factor on many critics' minds, but the truth is that technology has advanced rapidly and range has correspondingly improved drastically. In fact, looking at the latest EV models to hit the market, range has indeed skyrocketed. The new BMW iX, for example, has a range of more than 600 kilometers (WLTP) or more than 300 miles (EPA) per full charge. This is thanks to overall very effective energy consumption levels of less than 21 kWh per 100 kilometers or 62 miles, according to the WLTP test cycle. This has been achieved in part thanks to the iX aerodynamic chassis design, which boasts of a cw value of just 0.25, making the BMW iX best in class, and allowing it to add more overall range. As the vast majority of studies show that these range levels clearly exceed the daily needs of most average drivers, this is far more than most drivers need for daily use and even the odd weekend trip. And for longer drives, going on holidays or for an extensive business trip, an overnight charge or a short rapid charging break at a public charging station will easily do the trick.
"E-cars are no fun to drive, there's no driving pleasure."
This is one of the most persistent concerns and complaints, often being pushed by die-hard petrol heads. We'd like to think it's a myth. The BMW iX offers top performance, made possible by its two powerful electric motors, combined with electric all-wheel drive. These not only deliver efficiency, they also elevate the BMW iX power to a sport car level: over 500 hp and noiseless acceleration from 0 to 100 km/h in under five seconds. Add to this the BMW iX unique, intelligently weight-optimised body concept, developed through years of experience and based on a combination of innovative lightweight aluminium, steel and carbon, and you can rest assured that the trademark BMW pure driving pleasure stays intact, also when going electric.
"Why can't you just be like Tesla?"
The short answer to this is: because we don't want to. Tesla and BMW are two entirely different companies, with very different histories and backgrounds. We like to think that with more than 100 years of history and an unbeatable heritage, as the proud inventors of several legendary models and engines, a proven track record of innovation, breakthroughs in driving dynamics, iconic designs, a made name in motorsports, quality, maturity, and much, much more - we don't need to be like anyone else. You instantly know a BMW when you see one, even from afar, and we are very proud of that. As companies, we have our strengths and weaknesses, and undoubtedly, we share a common goal to redefine the future of mobility. But Tesla is a software company that eventually began building cars. Which is fine. We are… BMW. And we feel pretty good about that.
"EVs aren't better for the environment than combustion-engine vehicles."
Just how electricity is sourced is key to understanding the overall ecological footprint of EVs. If the electricity you use to charge your electric vehicle comes from renewable sources like hydro or wind energy, your everyday EV use will have almost zero impact. It is however true that if the electricity comes from coal, this footprint will be larger. Another aspect which can influence how driving an EV impacts the environment is how the batteries themselves are produced, a process which can indeed be very CO2-intensive. But even when taking into consideration conventional energy and battery production, an EV will still overall leave less impact than a regular combustion-engine vehicle. Significant process however has and is still being made every day. For example, BMW has committed to using only green power to produce all fifth-generation battery cells - these are the cells you will find in for example the iX3, the iX and soon also in the i4. In addition, since 2017, BMW purchases and produces its electricity used for production exclusively from renewable energy sources. The path forward to greener EV ownership is as such already clear.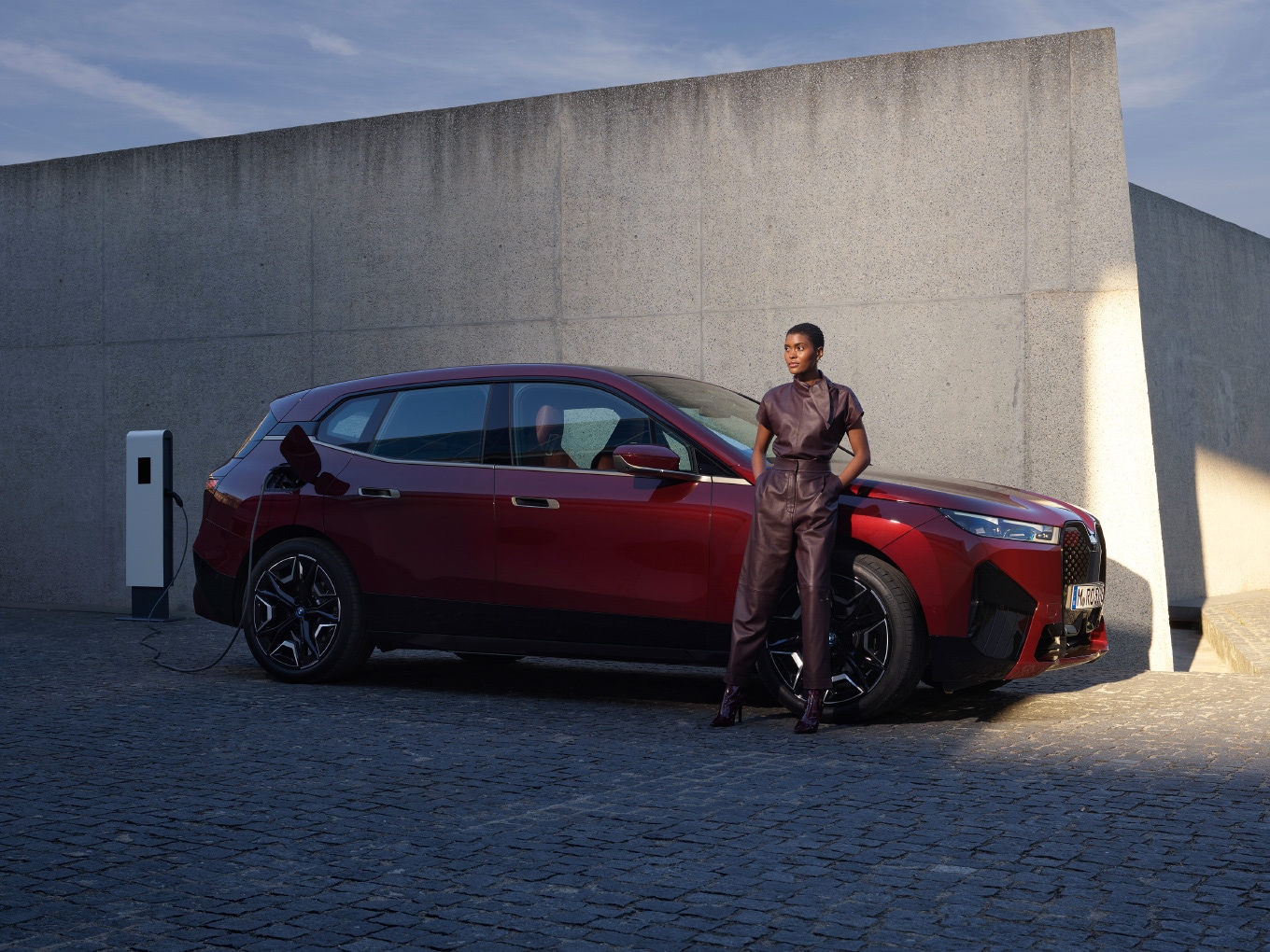 The monolithic design with few, very precise lines demonstrates character and gives the car a modern appearance. The BMW iX is bold and yet clean and elegant.
PIONEER OF A NEW AGE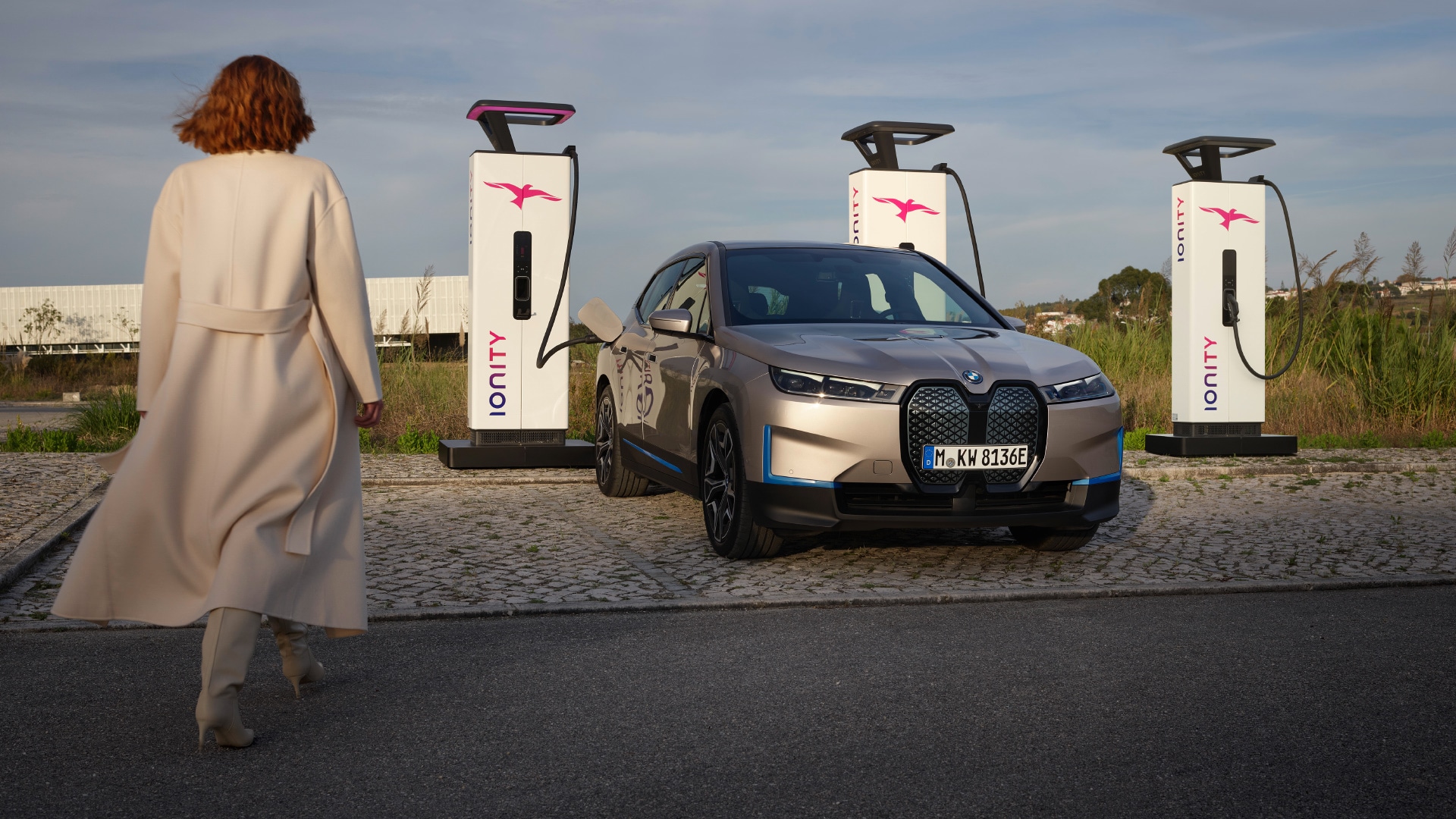 Born out of a vision. Created for electric mobility. Thanks to efficient BMW eDrive technology and its electric all-wheel drive, the BMW iX achieves exceptional range and impressive acceleration from zero. The monolithic design gives it a modern and expressive appearance. Inside, a high-quality premium ambience combined with state-of-the-art technologies ensure maximum comfort and spacious seating for five. Discover your favourite place on wheels – the BMW iX.
FACTS & FIGURES:
More than 600 kilometers of range*

Electric all-wheel drive with two electrically driven axles and more than 500 HP (370 kW)*

From 0 to 100 km/h in less than 5 seconds*

Recharging 120 kilometers or nearly 75 miles in just ten minutes

Public quick charging from 10-80% in less than 40 minutes
* Measured according to the WLTP test cycle