Jeff Koons, presented by BMW
Actor Russell Tovey and gallerist Robert Diament host Talk Art, a podcast dedicated to the world of art featuring exclusive interviews with leading artists, curators & gallerists, and even occasionally their talented friends from other industries like acting, music and journalism. Listen in to explore the magic of art and why it connects us all in such fantastic ways. Follow the official Instagram @TalkArt for images of artworks discussed in each episode and to follow Russell and Robert's latest art adventures.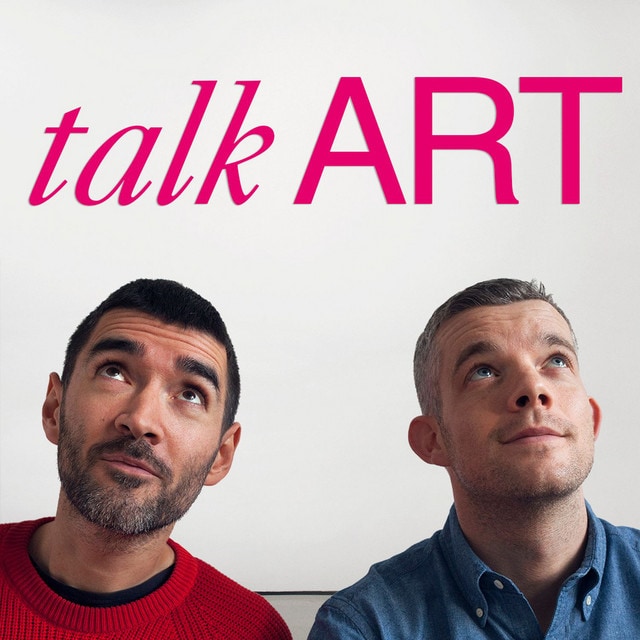 Jeff Koons (➜ Read also: Jeff Koons and the Art of Leadership) is no stranger to the wide world of BMW. In 2010, Koons decorated a BMW M3 GT2 with striking, colorful lines and visual hints at explosions. The car took the public by storm and even raced in the 24 Hours of Le Mans that same year.
The Koons BMW M3 GT2 is now part of the BMW Art Car collection (➜ Read also: The history of BMW Art Cars), placing the artist in the same category as fellow BMW Art Car creators like Andy Warhol, Alexander Calder, Roy Lichtenstein, and David Hockney, to name a few.

Now Koons is returning with THE 8 X JEFF KOONS, a special edition BMW M850i xDrive created entirely in his image. The masterfully decorated car has been meticulously hand stenciled during hundreds of hours of careful work by Koons and his team, and was revealed to visitors at this year's Concorso d'Eleganza at Lake Como in Italy – a striking setting and every bit as exclusive and unique in the automotive world as the vehicle itself. Those not lucky enough to secure a ticket to the event will have to wait a bit to see the new car, as a full public reveal isn't planned before spring next year.
This, however, won't stop us from trying to understand just what was going through Koons' mind as he undertook this task, and what potential he sees in it, both for those who will drive it and those will admire it from afar.

"This car has its own reason for being," Koons says when asked about what makes it unique.
"Experience is what is desired in life, and this experience is the meaning and true value of this vehicle and what makes it desirable," he continues. "Something becomes unique when it is able to communicate meaning to you, in a very particular way, and this car does that. Visually, it looks thrilling. But it is the meaning that you find within this car that makes it special. Whether you are the driver or a passenger, you get to experience the power of the vehicle. These are feelings and experiences."

To create the BMW 8 X KOONS, the artist and his team of co-creators spent hundreds of hours designing and hand painting its exterior and crafting its bespoke interiors. In times when digital art is massively on the rise as a new frontier of artistic expression, one cannot help but wonder what the future holds for this type of work. In other words: What is the role of craftsmanship – traditionally viewed as a stamp of quality for collectors (➜ Read also: How to become an art collector) and artists alike – in a world where art is fast, digital, and increasingly created with clicks instead of pencils or molds?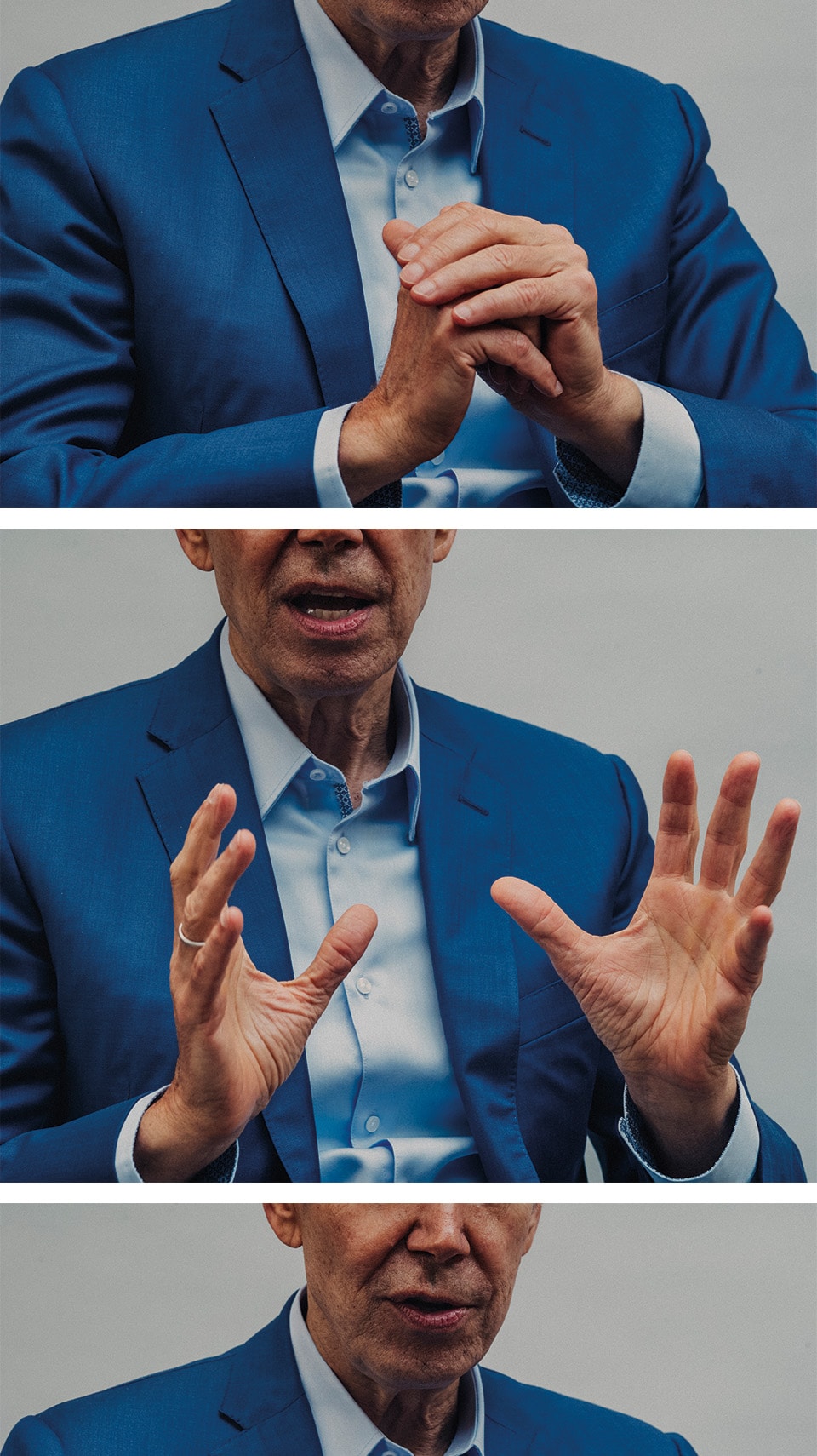 "The tools we develop as human beings have always been designed to help us solve problems or communicate," Koons says. "But the tools are not what is important. What matters is how these tools are used to create meaning and what their potential is. The creation of this car, for example, was entirely embedded in technology. But it is our biological reaction to its engineering and mechanical being that makes the difference. Technology itself is never the answer."
Art becomes art when we react to it, regardless of how it is created. But what does it do to the creator himself? What does the process of creating something as unique as a BMW Art Car mean to him?
"Art is the vehicle that helps me transcend as a creator. I believe it allows me to become a vaster human being. Art activates us and stimulates us and allows us to understand our relationship to the external, but also our interior. It becomes the essence of our own potential, and that's what matters. It really is who we are."
Stimulating the senses is something Koons knows well. His work often challenges widely held notions and experiences of physics, scale, and materials, and he is not afraid of letting his mind run wild. This recipe has proven itself to be immensely successful, and he has returned to it for his latest work.
"Actually, my design for the BMW 8 X KOONS came out of my original work for the first Art Car I created in 2010," he reveals. "Back then, I wanted to work with lenticular technology, but it would have made the car so heavy, it wasn't practicable. So, I went to plan B, which was a design that shows different forms of energy. But plan A, what I really wanted to do, was fundamentally to create a car that goes 'POP! POP! POP!' when it goes by. But I also wanted to treat the car in a minimal way. The result we see today is really thrilling, though; everything is hand painted, and it communicates precisely and clearly what its meaning is. It's about power, speed, and purpose of being – it's all embedded within the colors, the textures, the whole treatment that I chose. Its whole essence is flowing through your veins, no matter where you sit in it. It really is a little super charged."
This is more than just methodology. As we continue our talk with Koons against the jaw-dropping scenery of Lake Como in fall, we begin to understand that the Pennsylvania-born creator is profoundly occupied with questions that indeed transcend the current moment, and with that, what we occupy ourselves with in that moment.
"The best thing we can do is to follow our interests," he says, as we probe him on how to stay motivated once you've quite literally done it all.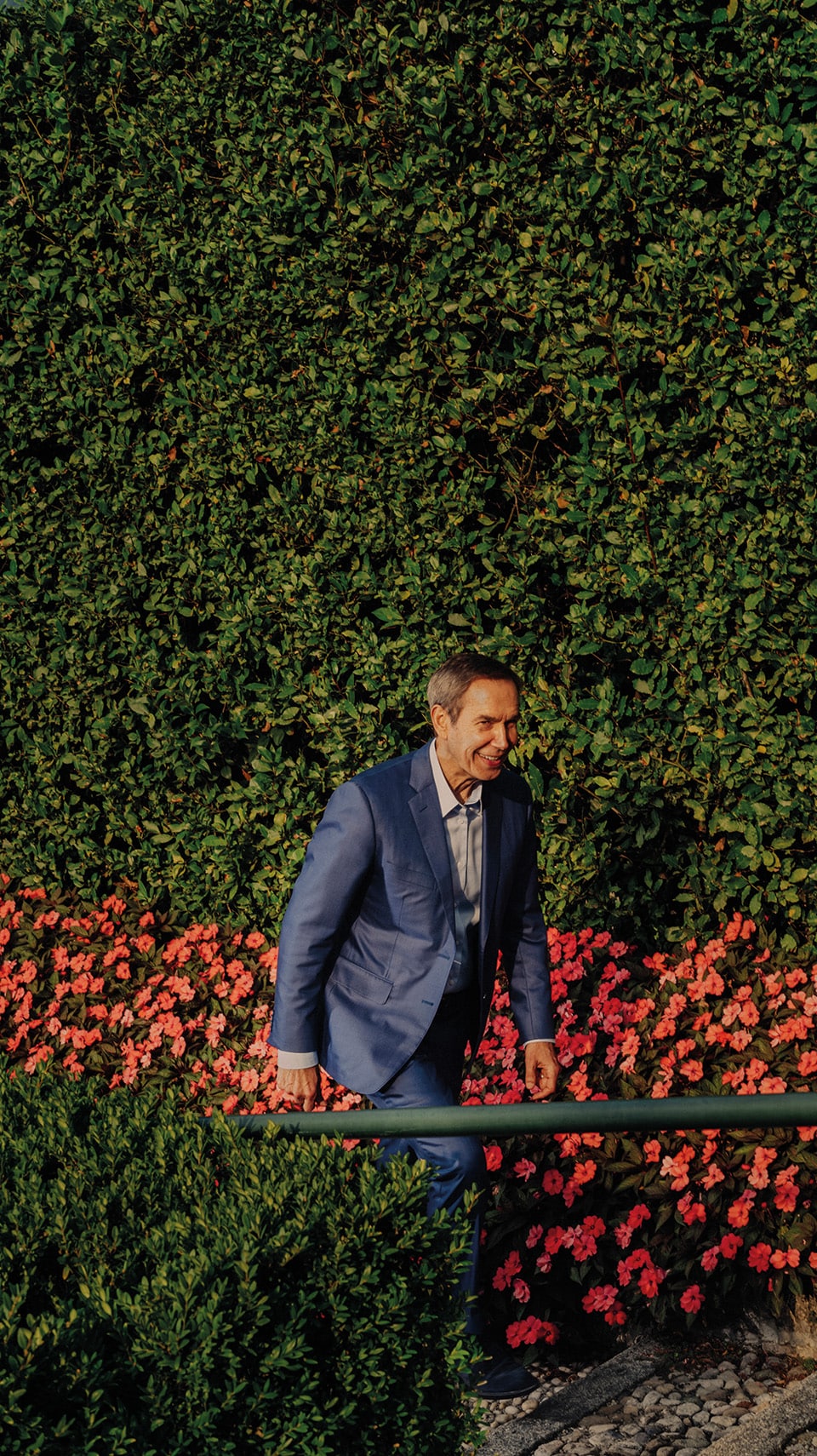 "When you do that, it leads you to what is relevant to you. It connects you to a universal vocabulary and information that is important to you. So, this is what I do. I try to practice acceptance, remove judgement, and try to be open to absolutely everything. This type of philosophy continues to lead me; to be curious and interested. That's what I enjoy doing, and every day is really joyful to me."
Soon, fans of Koons' work will be able to get a closer look at how this philosophy was brought to life on THE 8 X JEFF KOONS, as it makes its debut to the wider public in spring 2022.

Until then, just like Koons, we'll have to stay curious just a little while longer until we, too, can get a sense of what it really means to make something go "POP! POP! POP!".

Stay tuned and visit BMW.COM again in spring 2022 for a full look at THE 8 X JEFF KOONS.

Author: David Barnwell; Photos: Mustafa Abdulaziz